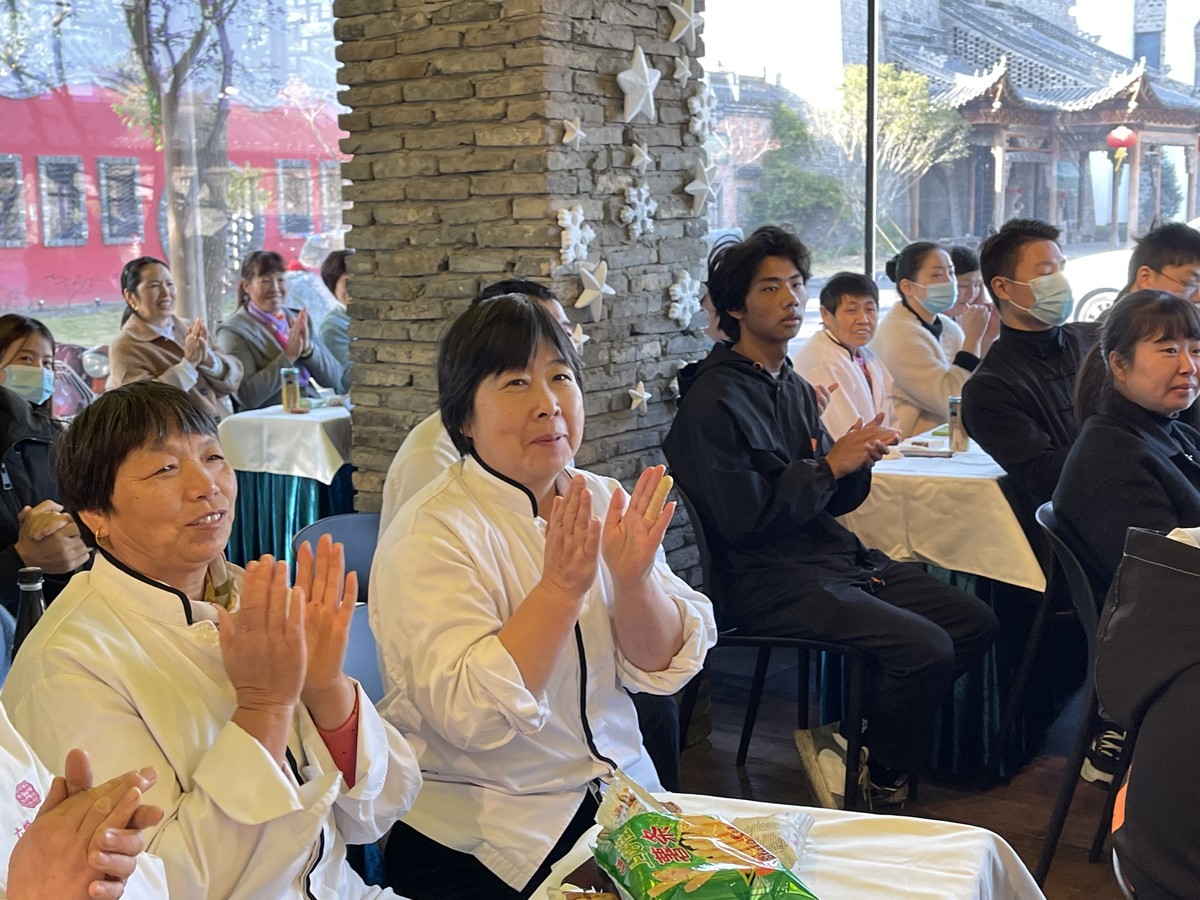 我们由衷地感谢六悦文化园的所有团队成员
自2018年六悦文化园对外开放以来
是六悦每一位成员的辛勤付出和卓越服务
让成千上万的中外游客为之叹服
以不懈努力确保每一位来到六悦博物馆、
六悦庄博物馆酒店以及悦府楼餐厅的宾客
充分享受中西的融合,古今的贯通
获得无与伦比的文化体验
Our heartfelt thanks goes out to our culture park team members whose hard work and commitment to excellent guest service have inspired and awed tens of thousands of Chinese and international guests ever since the opening of Six Arts Culture Park in 2018. Our team members work tirelessly in order to ensure that each and every guest to our Six Arts Museum, Six Arts Museum Hotel and Six Arts Fortune Restaurant enjoy an amazing east meets west, ancient meets ultra-modern, cultural experience unattainable anywhere else.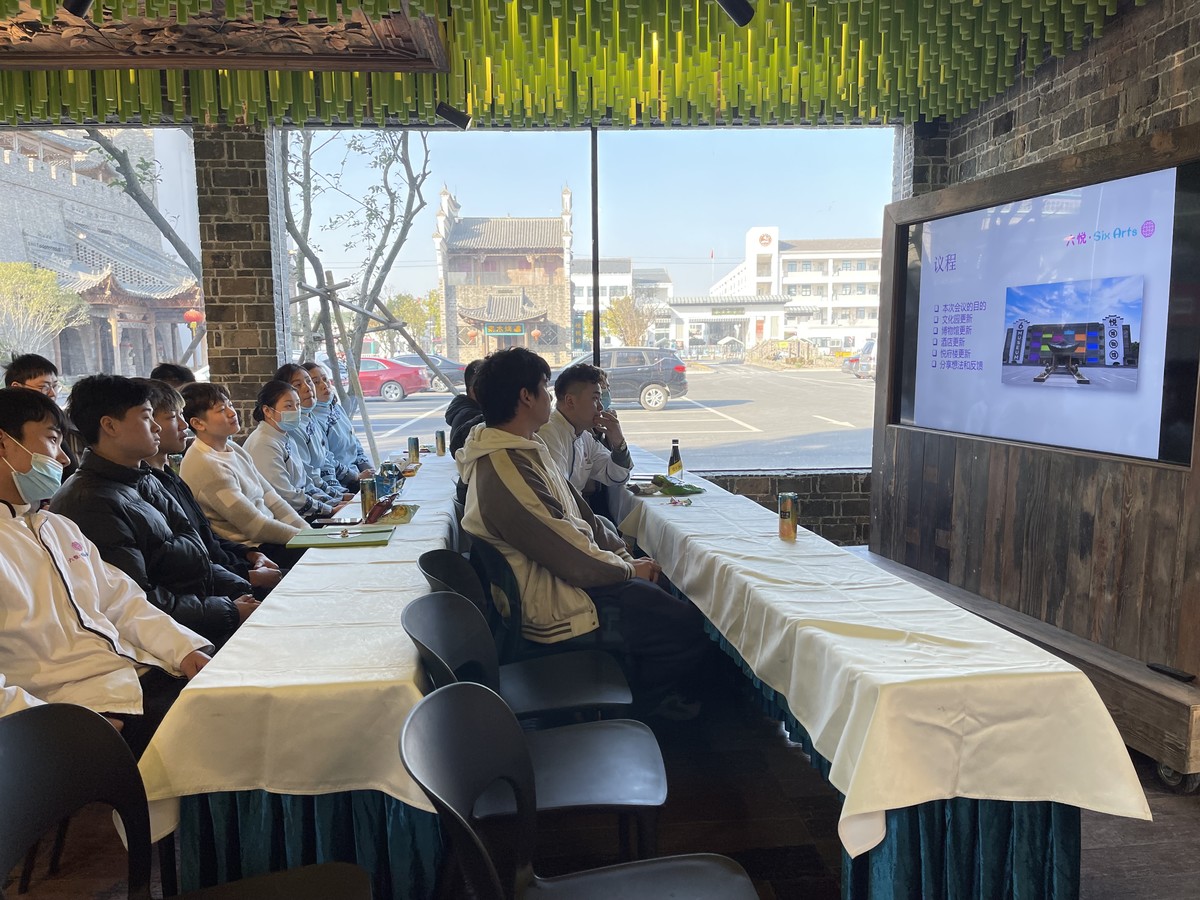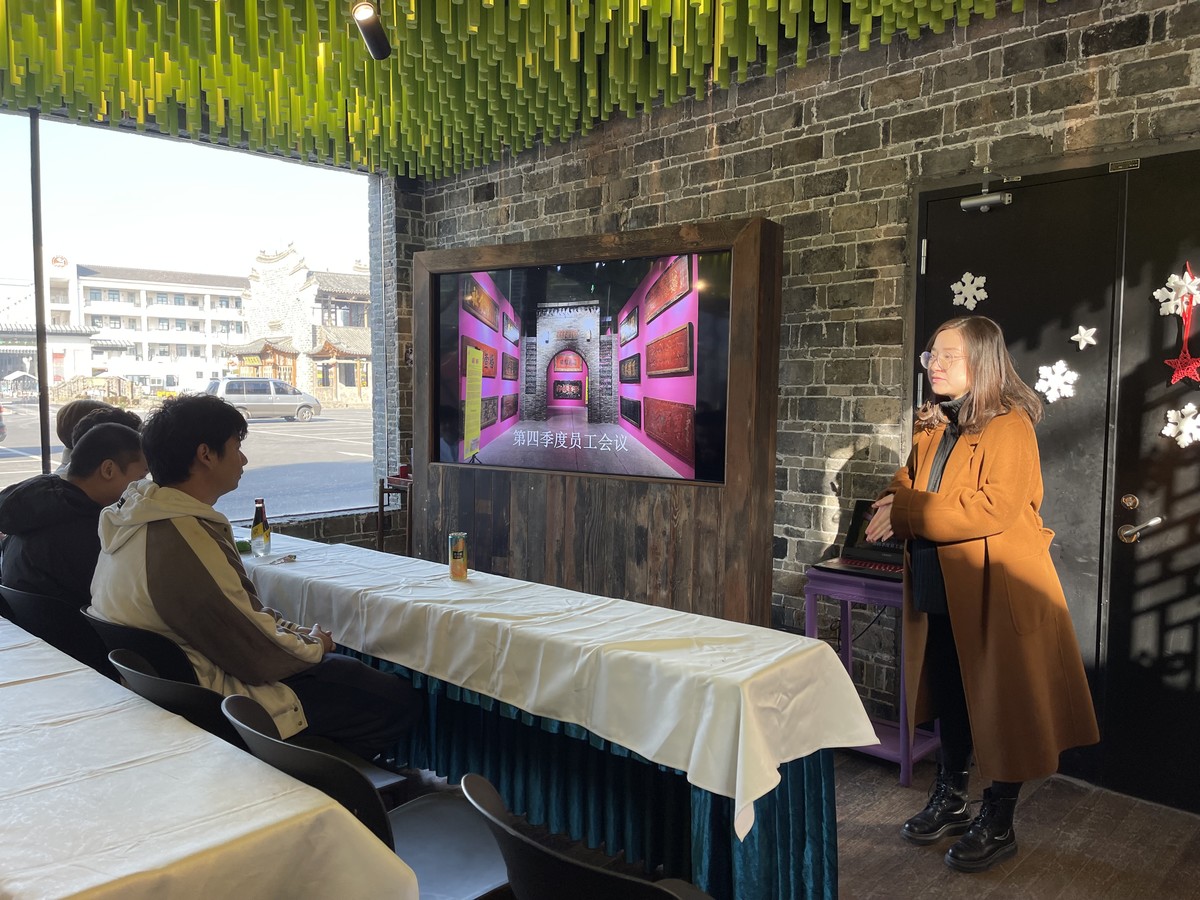 人事经理汝茹女士主持会议
Ms. Ru Ru, the HR manager, hosting the meeting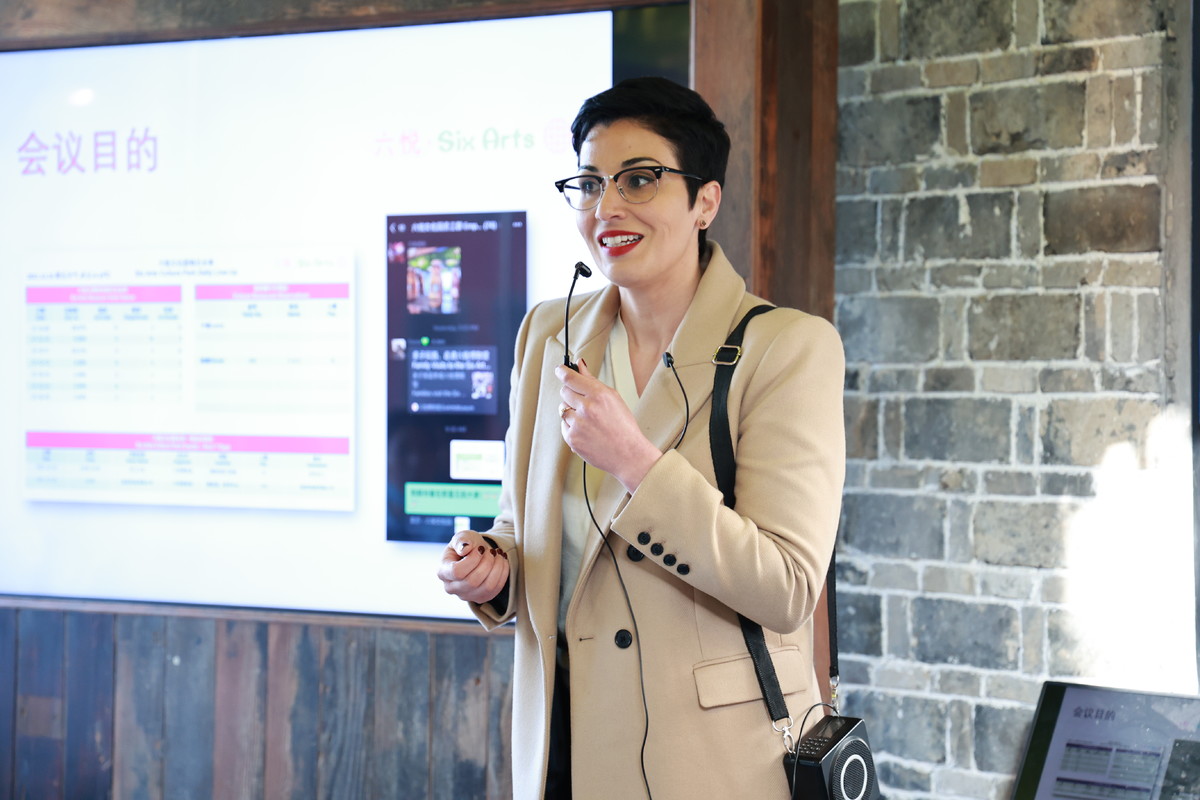 六悦管理负责人奕莎女士讲述会议目的
Ms. Elizabeth, representing the Six Arts Culture Park Management,
presenting the purpose of the meeting
2021年12月13日下午
我们在舒适的悦T茶铺
召开了2021年第四季度成员会议
不管是在幕后维护日常工作的办公室成员们
还是在前线服务协助宾客的博物馆、餐厅、
酒店、咖啡店以及文创店、手工坊的成员们
都共同参加了这次会议
We hosted our Fourth Quarter Team Members Meeting in the cozy Six Arts Tea House on December 13th. The meeting was attended by the entire team of the Six Arts Culture Park, including our critically important administrative office team who work behind the scenes to keep everything at Six Arts working properly, as well as our front line services teams who regularly assist guests in our museum, restaurant, hotel, coffee shop, and DIY cultural crafts center.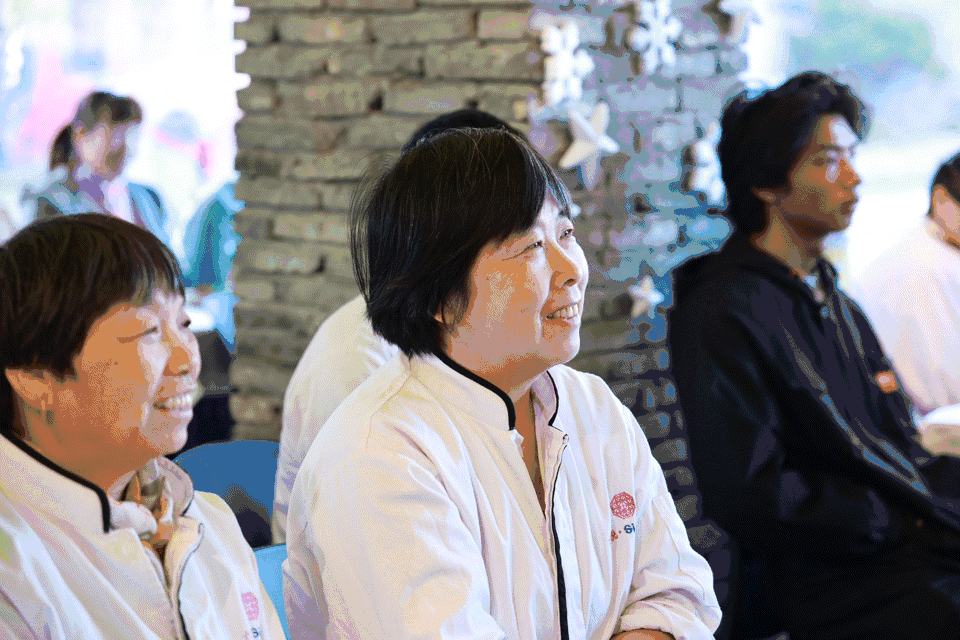 丰富美味的点心饮料
A variety of delicious snacks and beverages
开场与新进成员介绍
The Opening Speech and
Introduction of New Team Members
会议由汝茹女士进行开场并讲述会议议程
由奕莎女士介绍本次的会议目的后
我们认识了多位优秀的新进成员
很高兴他们能够加入六悦这个大家庭
Ms. Ru Ru started the meeting with introducing the meeting agenda and Ms. Elizabeth presented the purpose of the meeting. We had the pleasure to learn more about our newest team members and welcome them to our Six Arts family.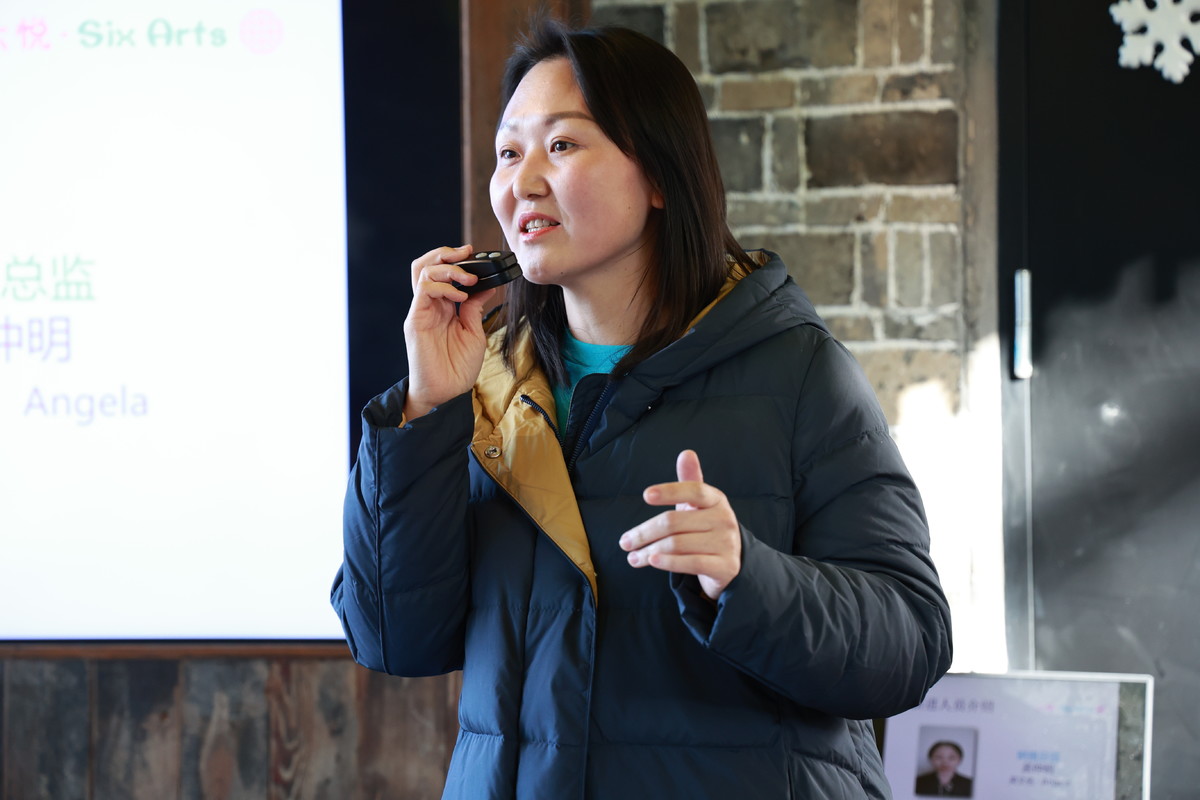 销售总监 孟仲明
Sales Director Angela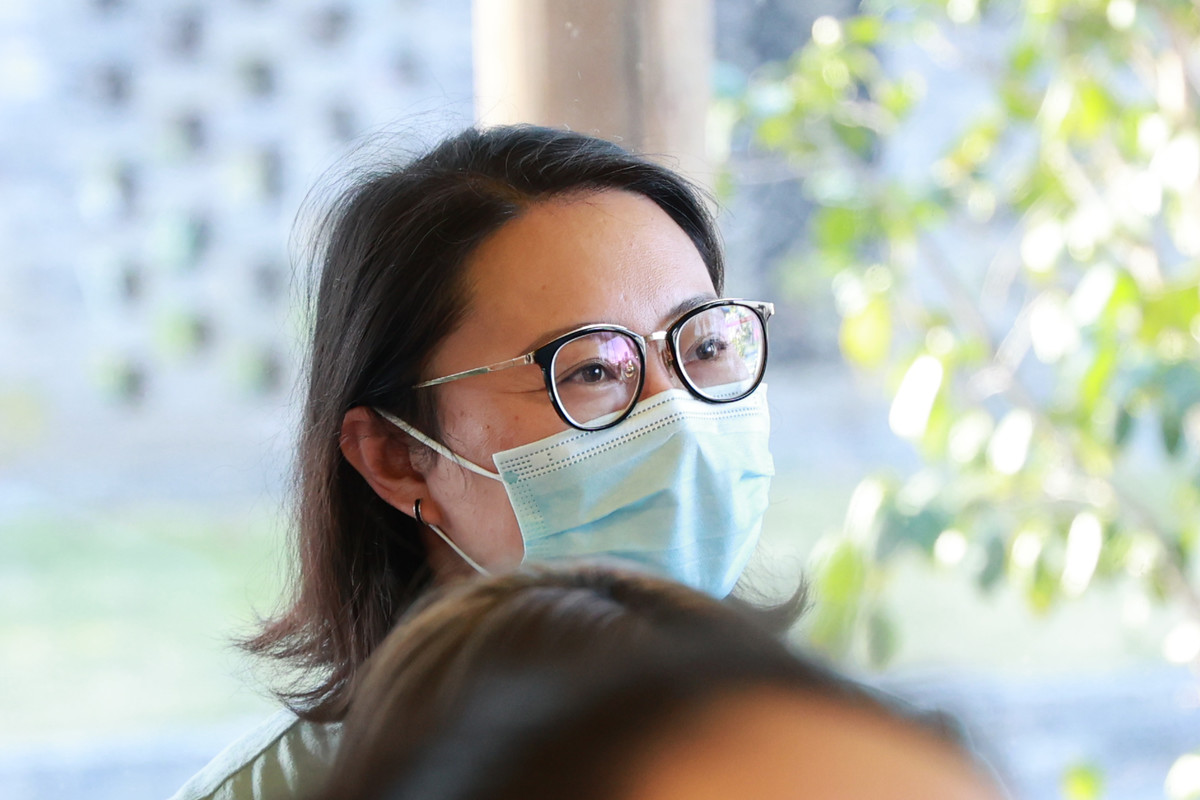 酒店前台 赵静云
Front Desk Receptionist Zhao Jingyun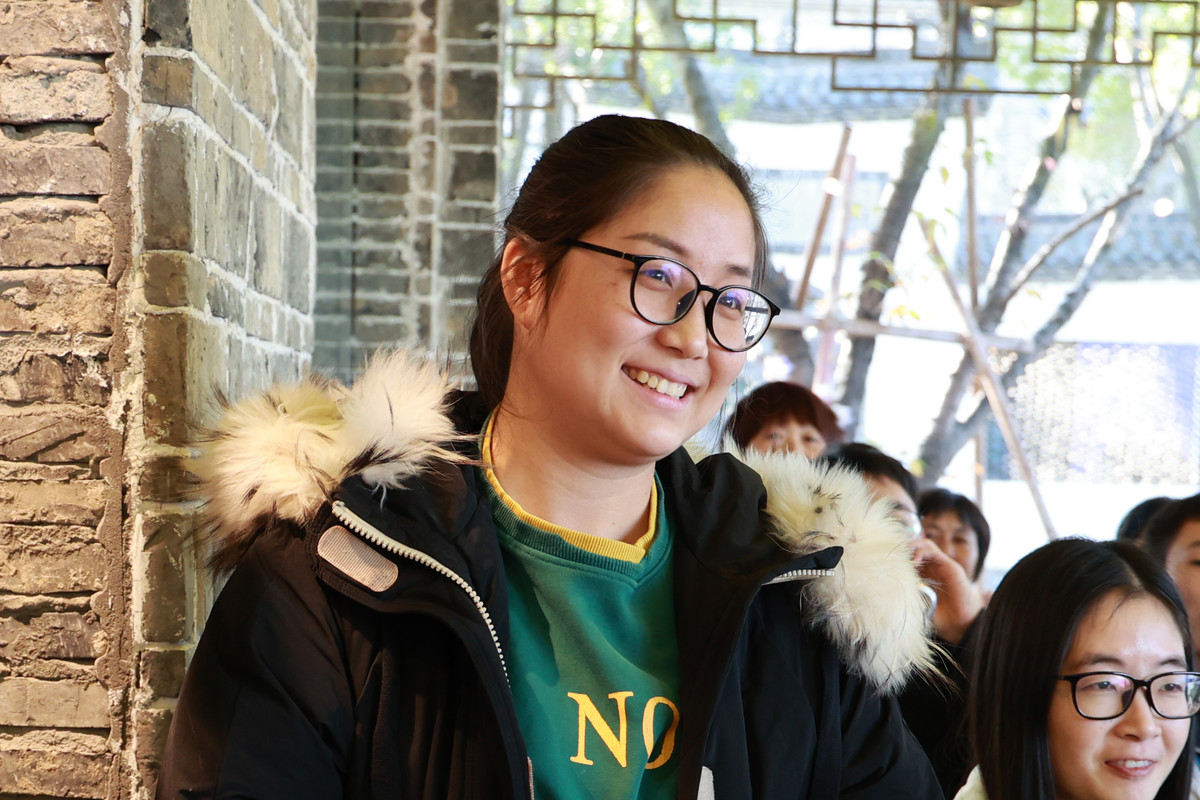 财务会计 朱春琴
Accounting Clerk Zhu Chunqin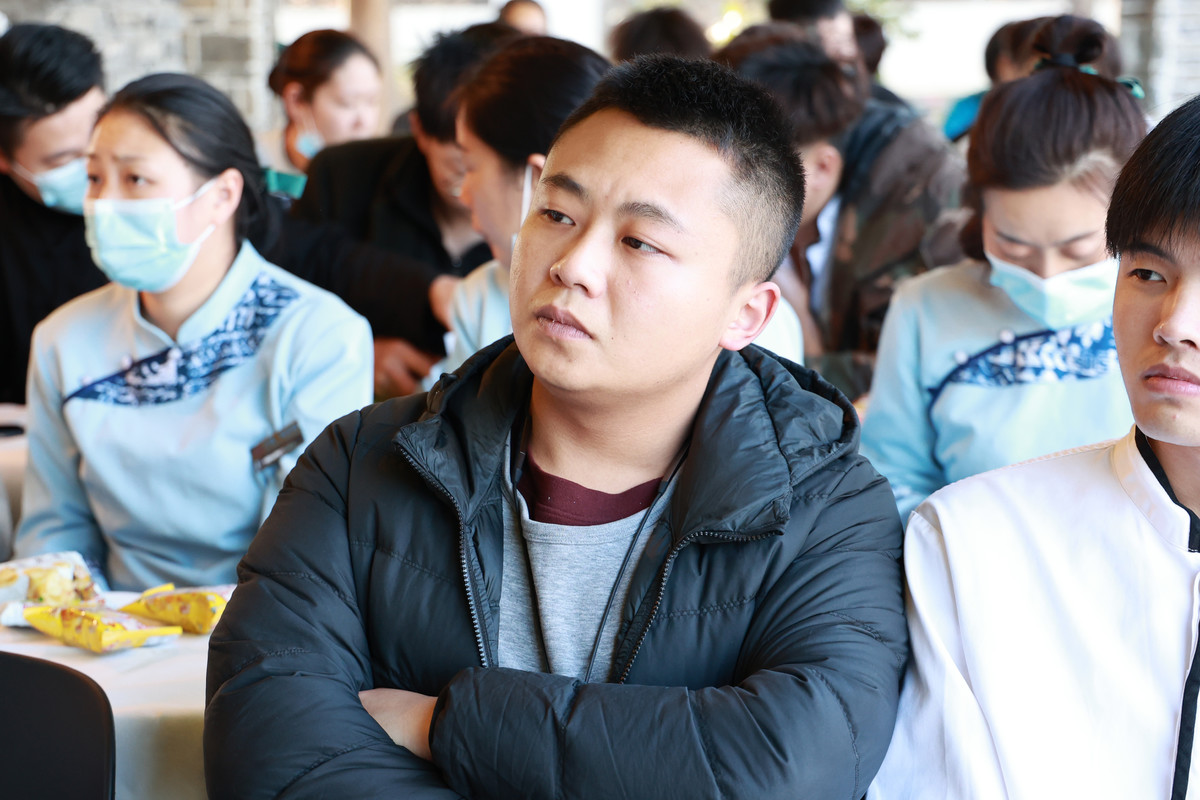 冷菜主管 卞星星
Cold Dishes Chef Bian Xingxing
培训总结及成员表彰
Summary of Training Programs
and Team Member Recognition
紧接着,会议进行了十一月的培训总结
以及表彰了园区内第四季度的优秀员工
他们在各自的岗位上深受到访宾客的好评
以实际行动为六悦其他员工树立了榜样
The meeting continued with the summary of the November training programs and recgonition of the fourth quarter excellent team members, whom have been recognized by our guests on social media and have set a great example of guest engagement for our team.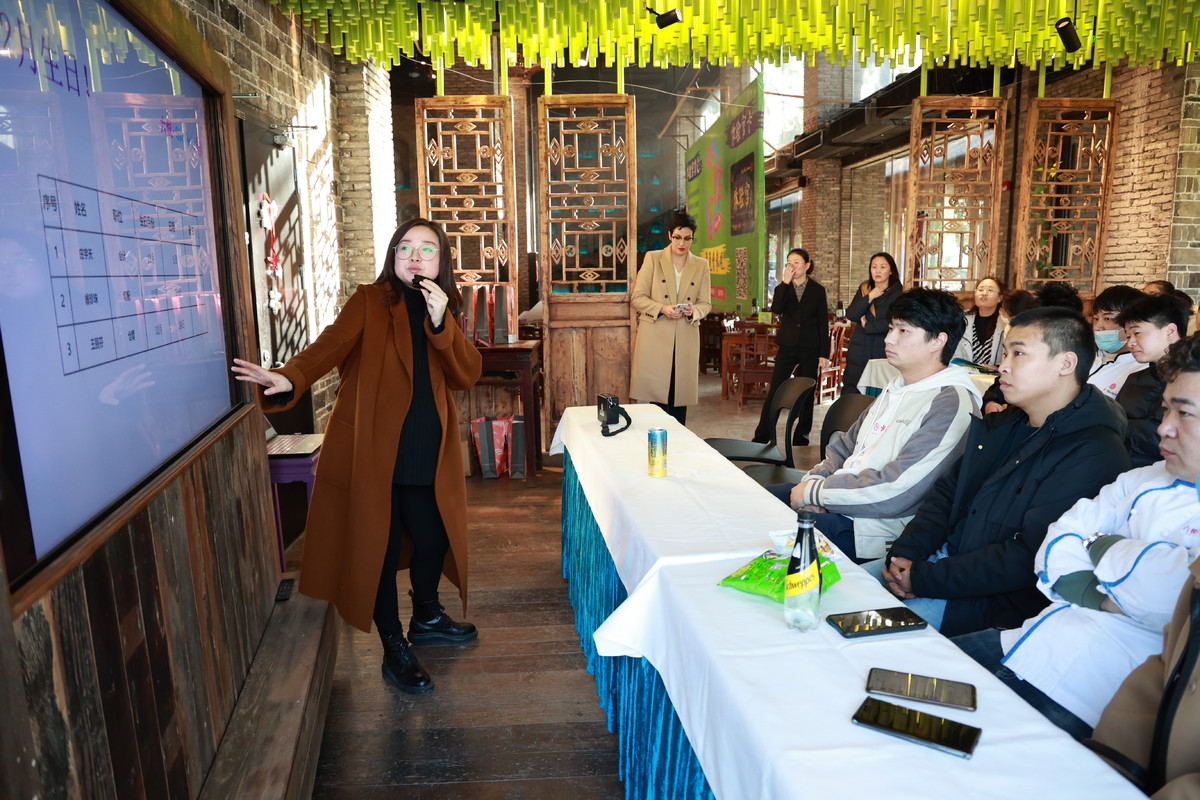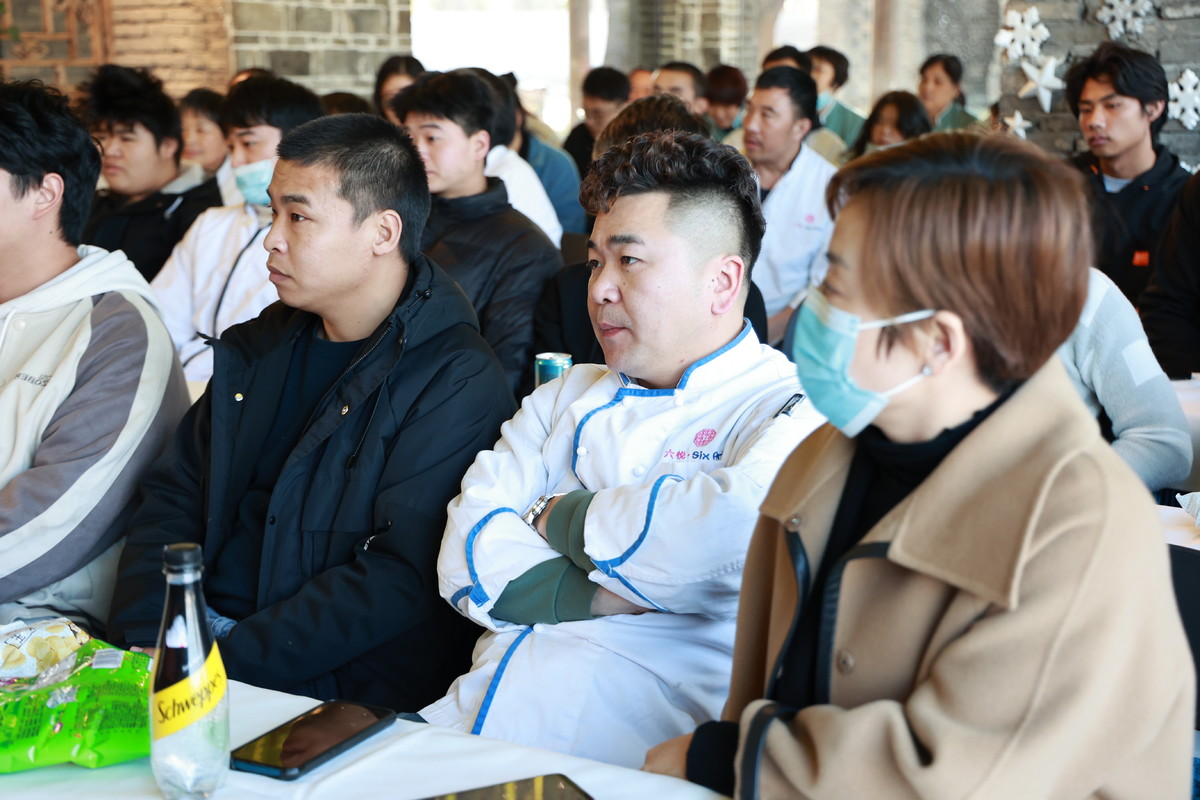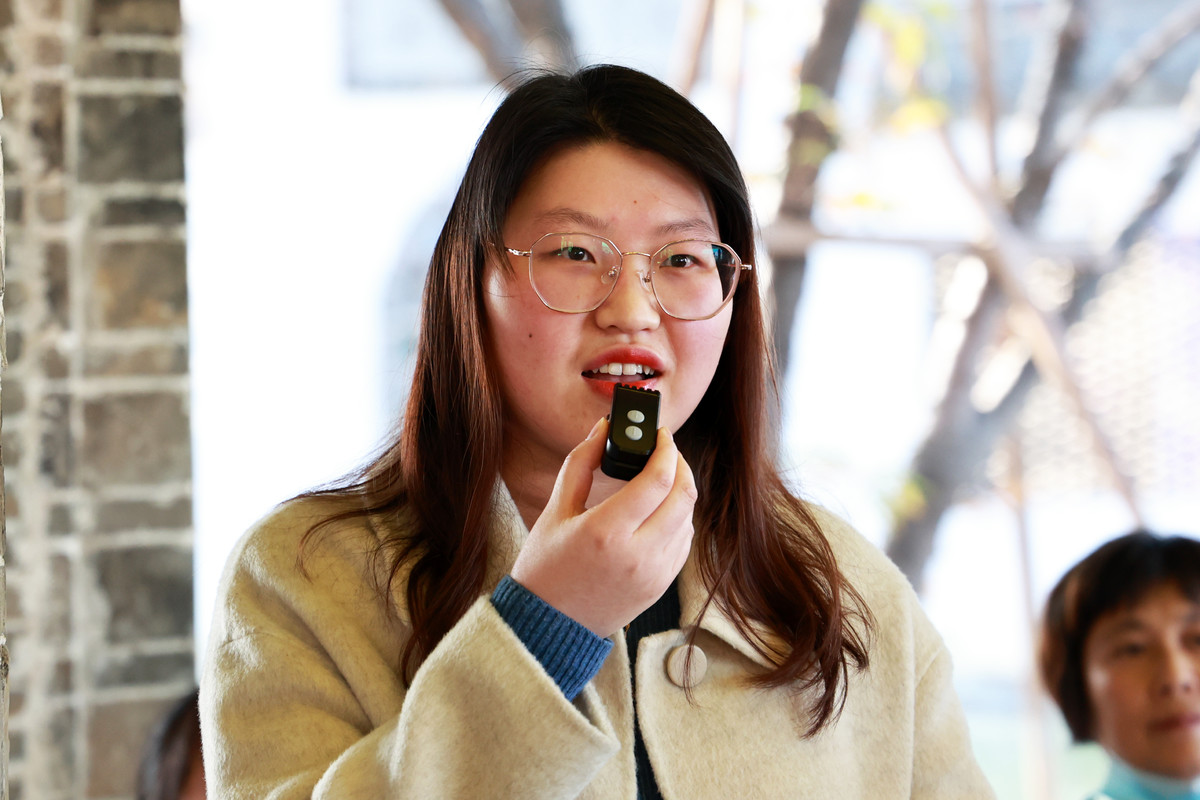 第四季度优秀成员代表:文创商店 俞惠青
One of the excellent team members of the fourth quarter:
Yu Huiqing from the Six Arts Souvenir Shop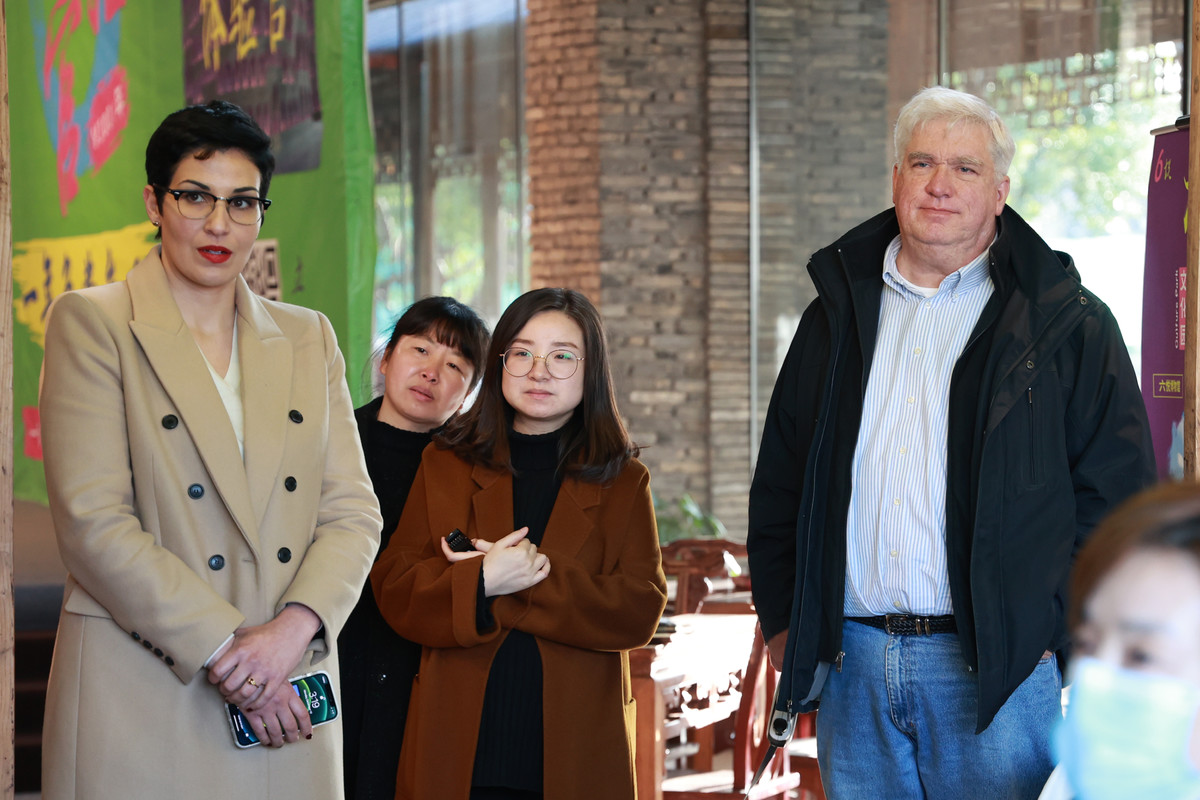 六悦创始人杜维明先生低调参会
Mr. Mitch Dudek, Founder of Six Arts,
attending the meeting in low profile
接下来园区各部门的负责人
向大家介绍了部门的主要情况
分析了十一月的经营情况
讲述了十二月的促销和活动安排
Team leaders from the culture park provided updates about their respective teams, shared key events and guest activities in November, and elaborated on upcoming promotions and events in December.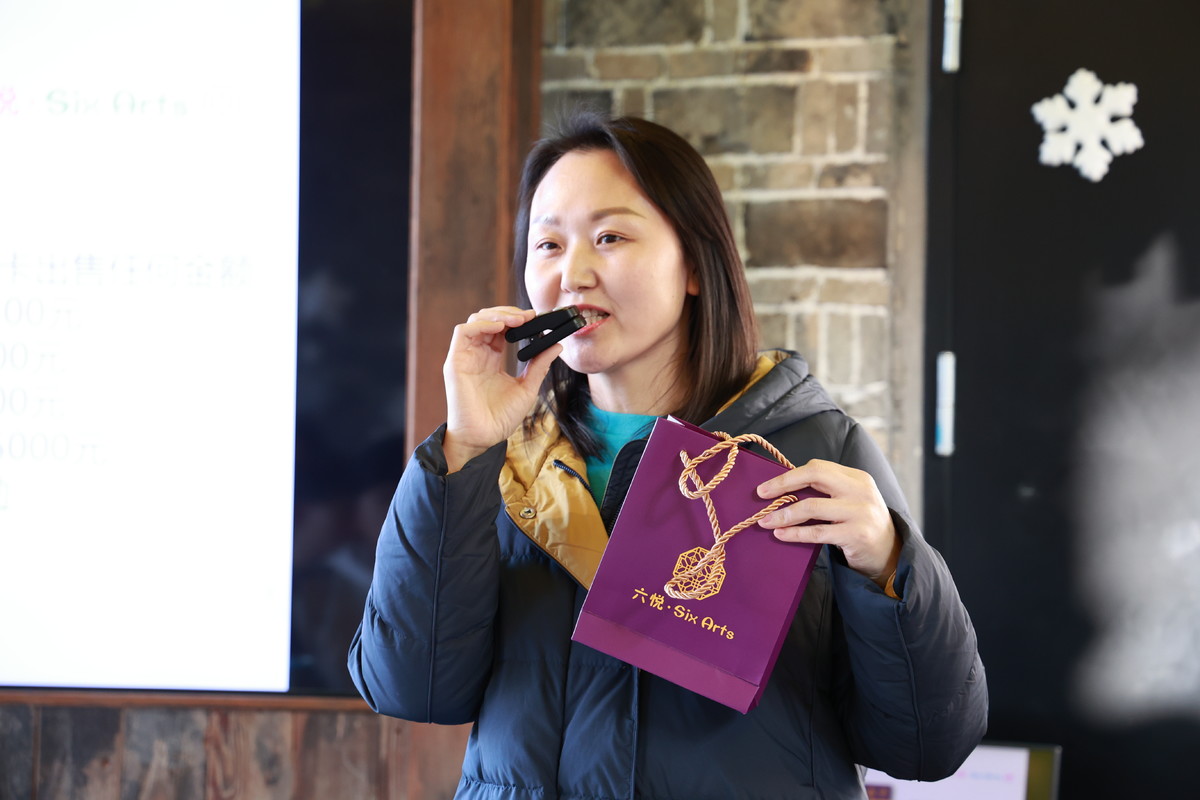 销售总监孟仲明介绍六悦壹品卡
Sales Director Angela introducing Six Arts Official Card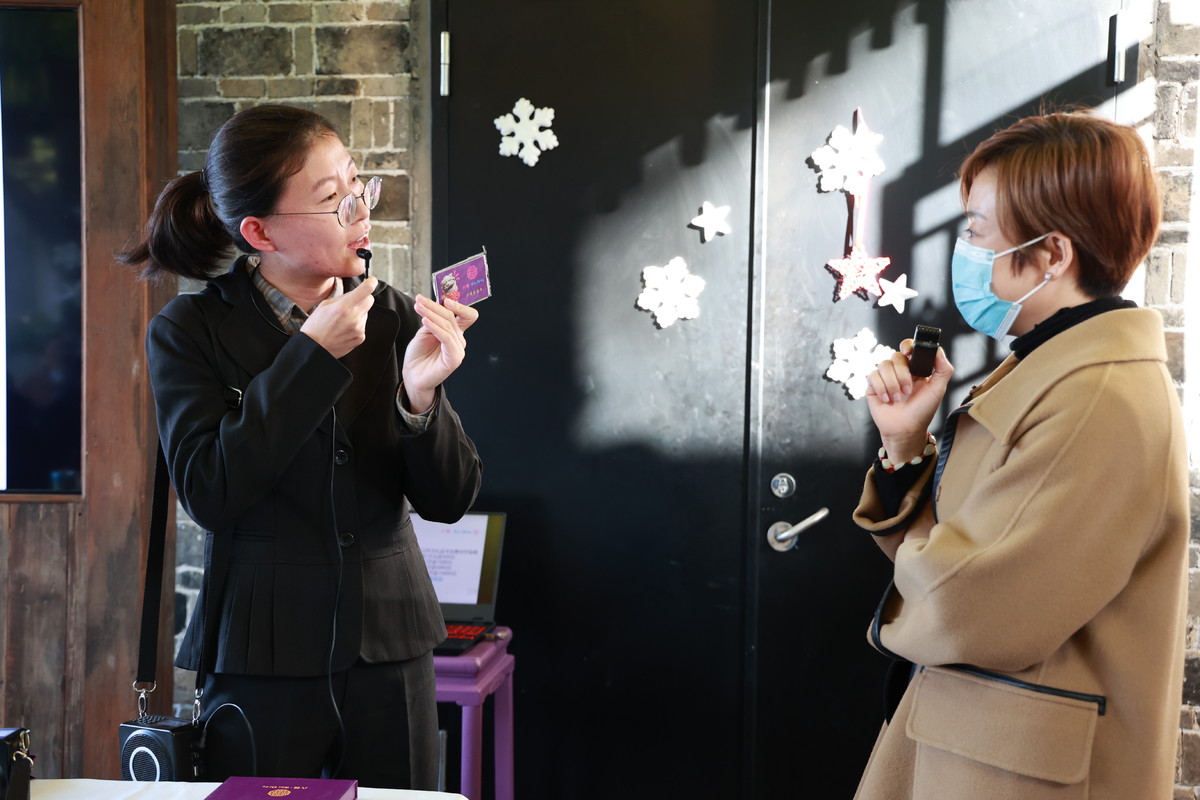 餐厅经理朱欢妹与酒店前台王晓昆
进行售卡场景演示
Restaurant Manager Anna and
Hotel Front Desk Receptionist Kay
demonstrating on-site Official Card ales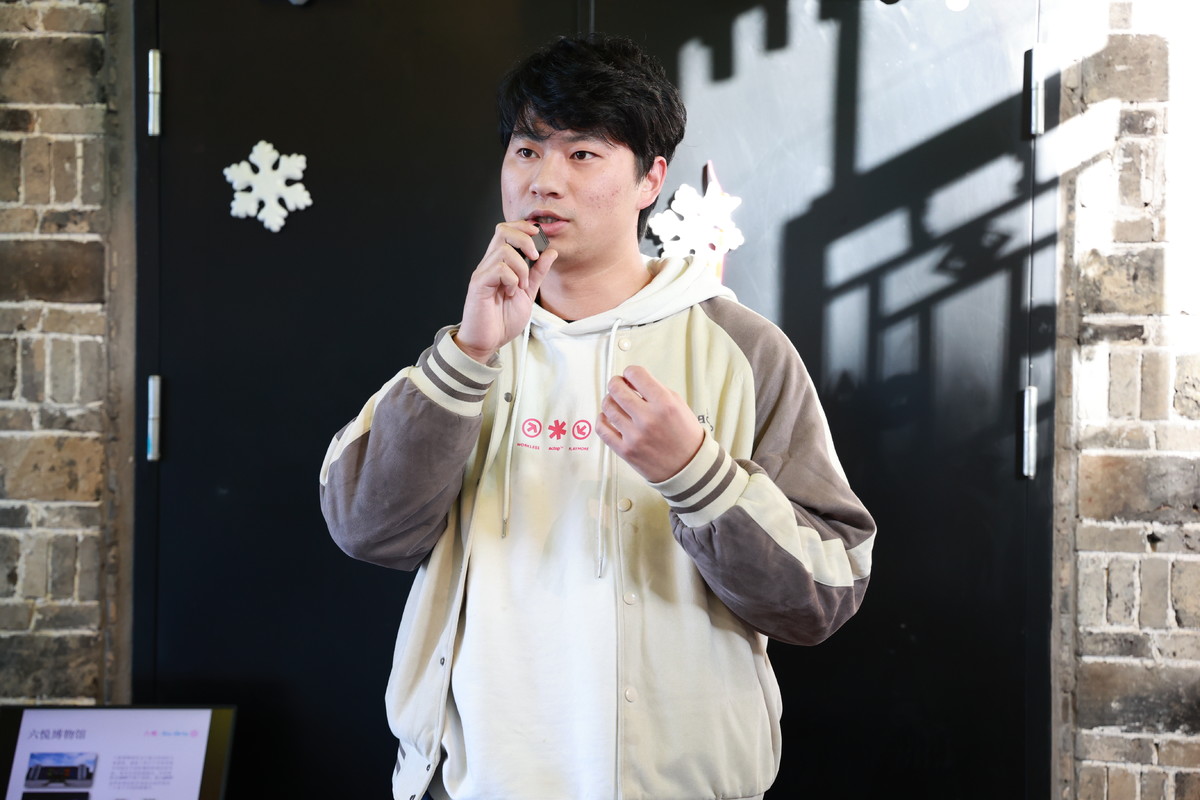 馆长助理陈张勇介绍博物馆
Assistant Curator Allen introducing the museum
酒店前台王晓昆介绍酒店
Hotel Front Desk Receptionist Kay
introducing the hotel rooms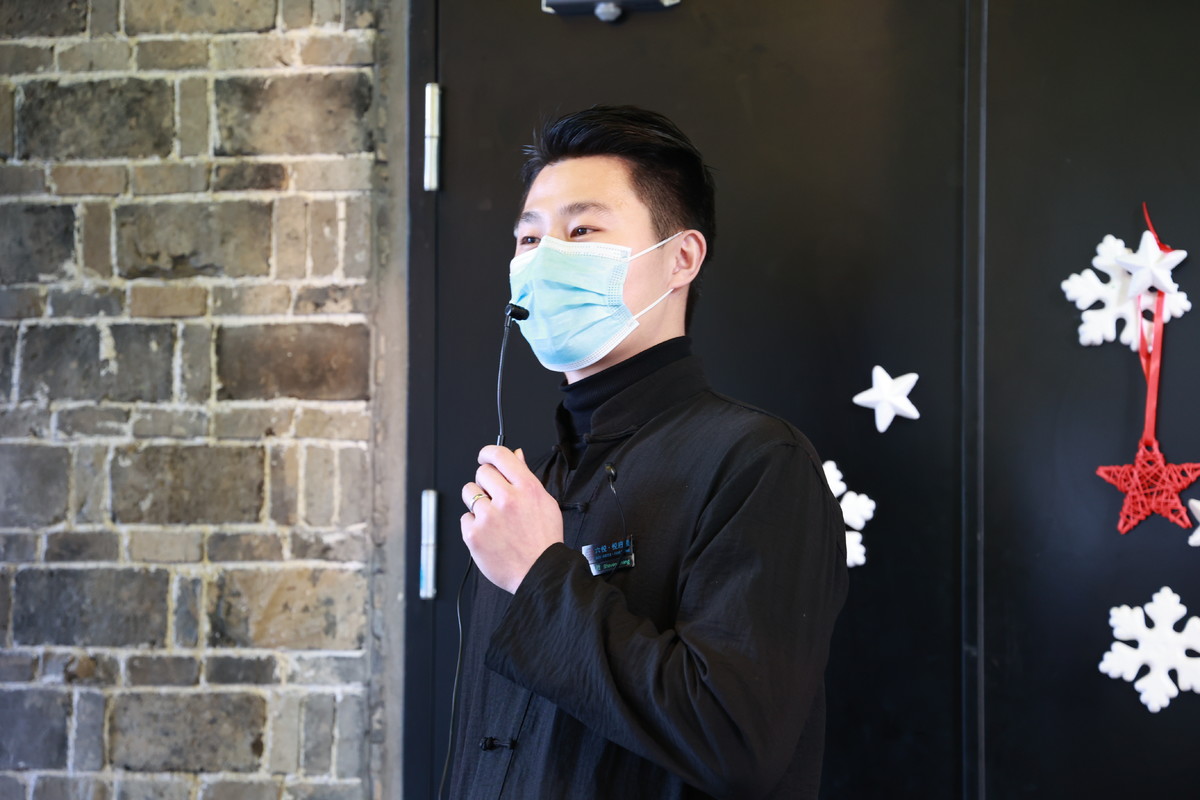 悦府楼主管张胜胜介绍餐厅
Fortune Restaurant Director Steven
introducing the restaurant specialties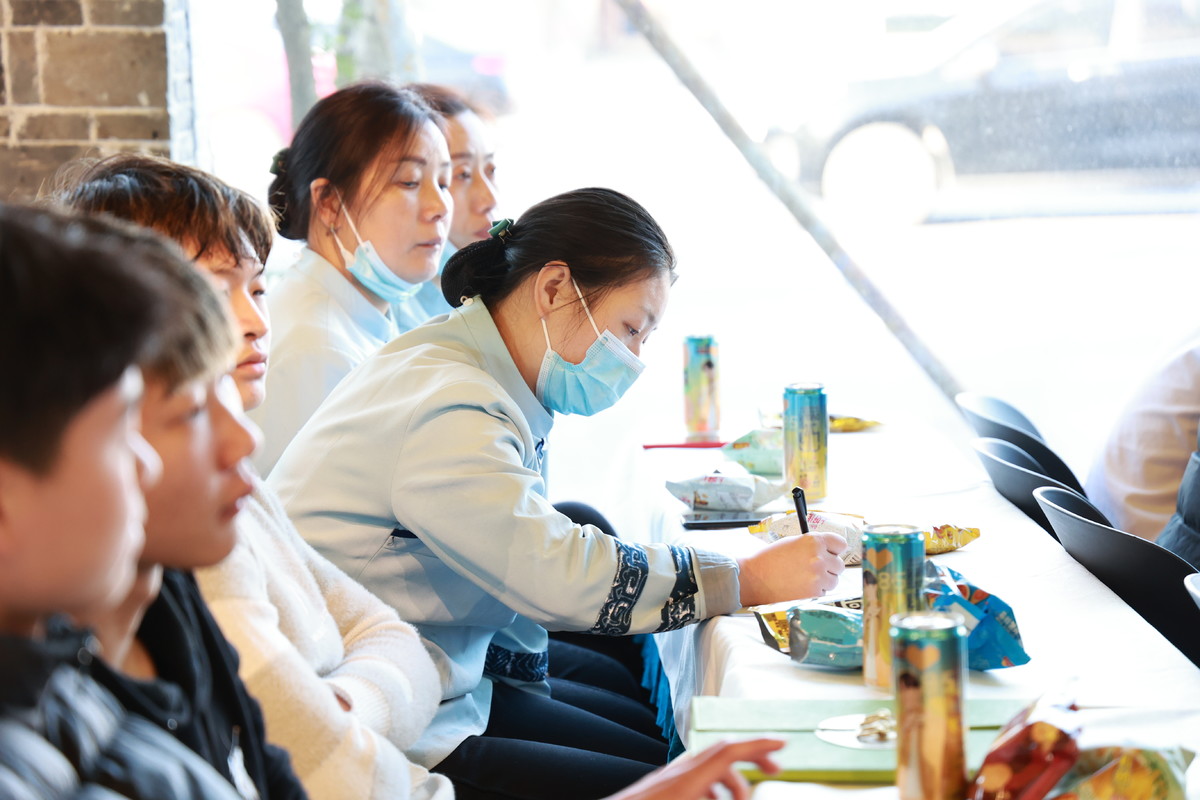 会上准备了轻松的有奖小测试
为员工们巩固园区内的服务知识点
大家都积极参与,勇于作答
展现着六悦成员们的活泼与自信
The meeting concluded with a short quiz and prizes which enhanced the team's knowledge of the culture park place and services. The team all took part in answering questions and were proud to show what they have learned.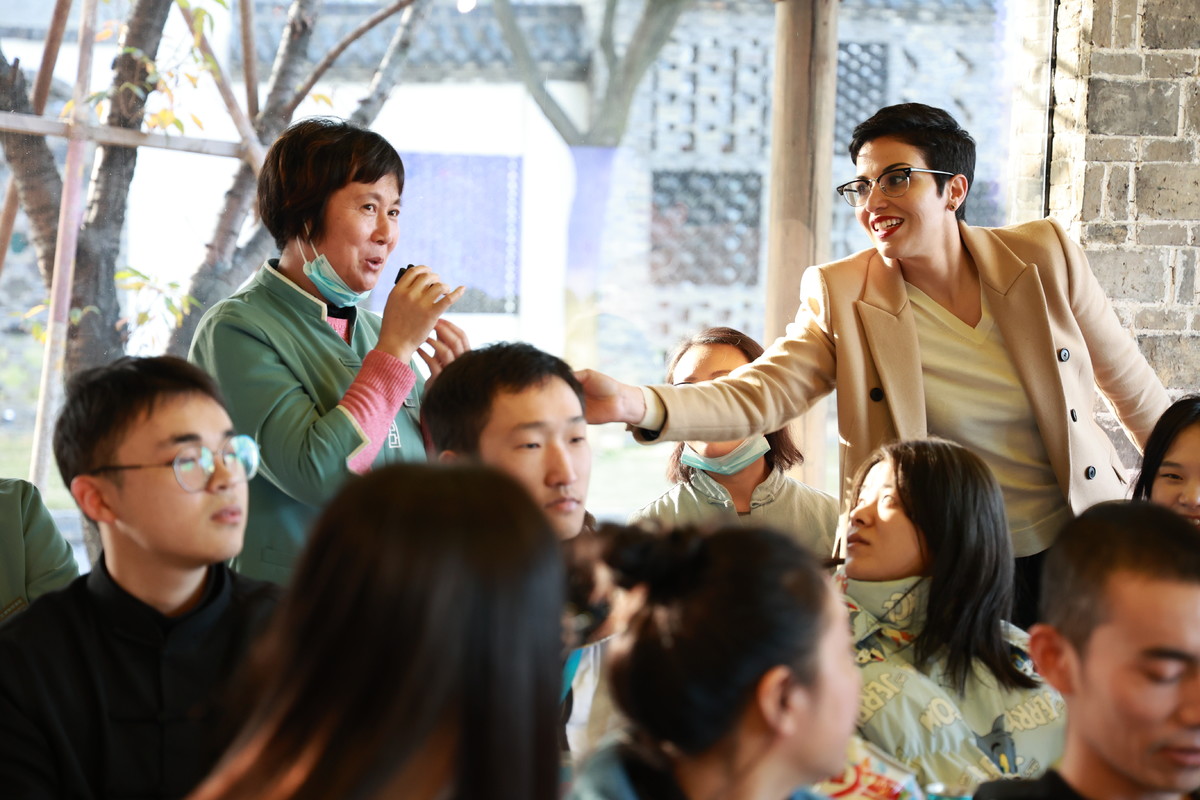 愉快作答
Excited to answer questions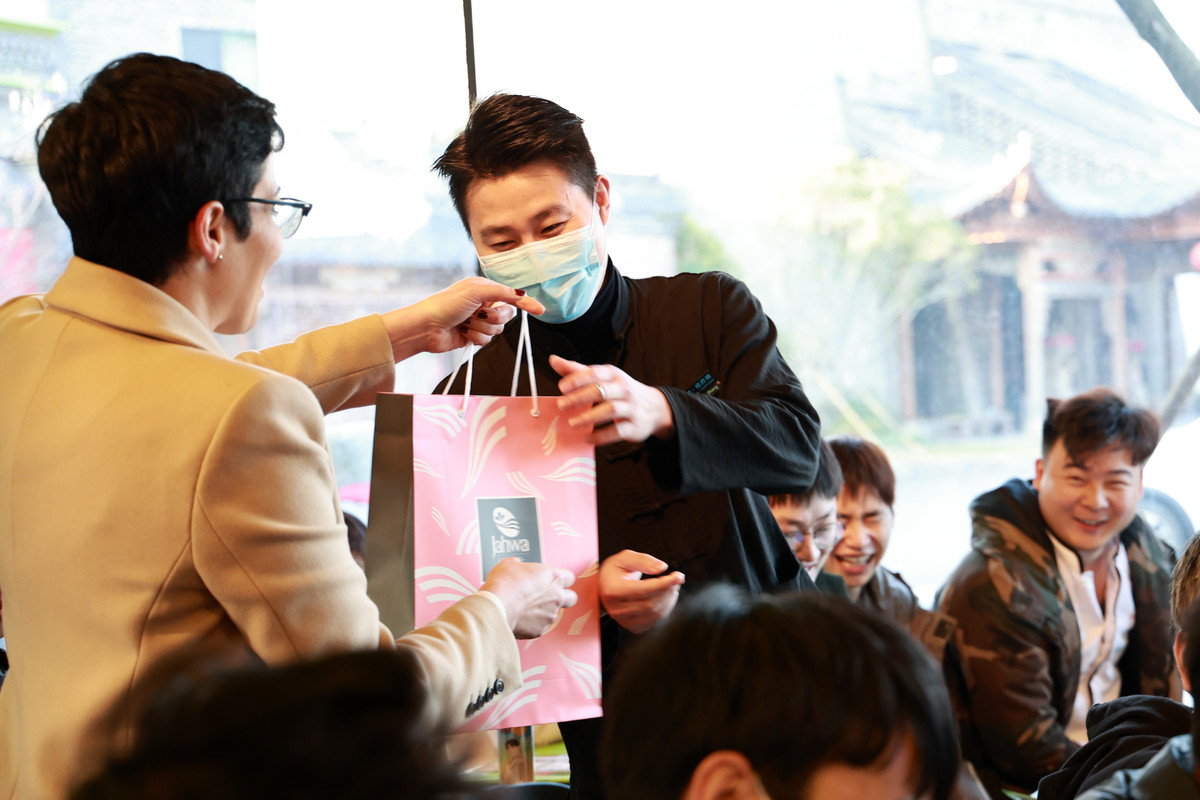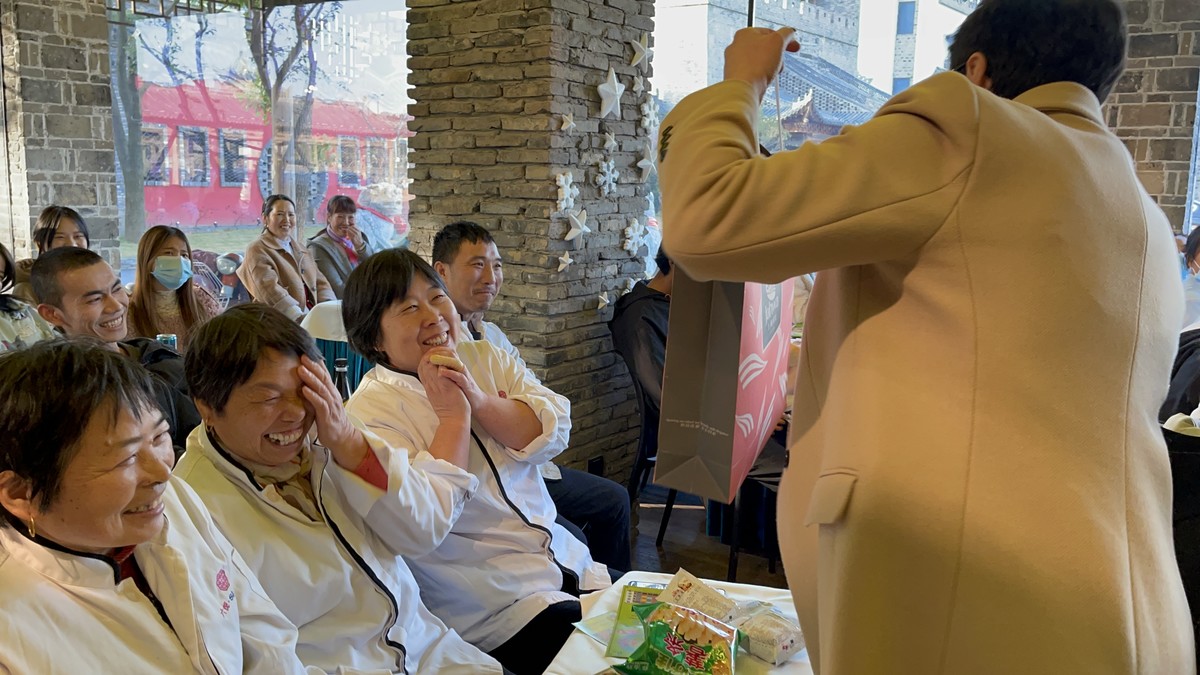 收获礼品
Rewarded for our knowledge
参观新展馆
A Visit to the New Exhibition Hall
会后,六悦成员一同参观了
还未正式对外开放的二楼新展馆
囊括了更多品类更为精致的展品
如:祖先牌位,祖宗画,招牌,
木雕,戏曲道具等等
这种先睹为快的福利,怎能不叫人心动
Before ending for the day, our team was excited to have an exclusive "sneak peek" tour of our second floor museum gallery. The exhibits will soon be open to the public and will feature beautifully curated ancestral banners, vignettes, signs, carvings, theater props and so much more!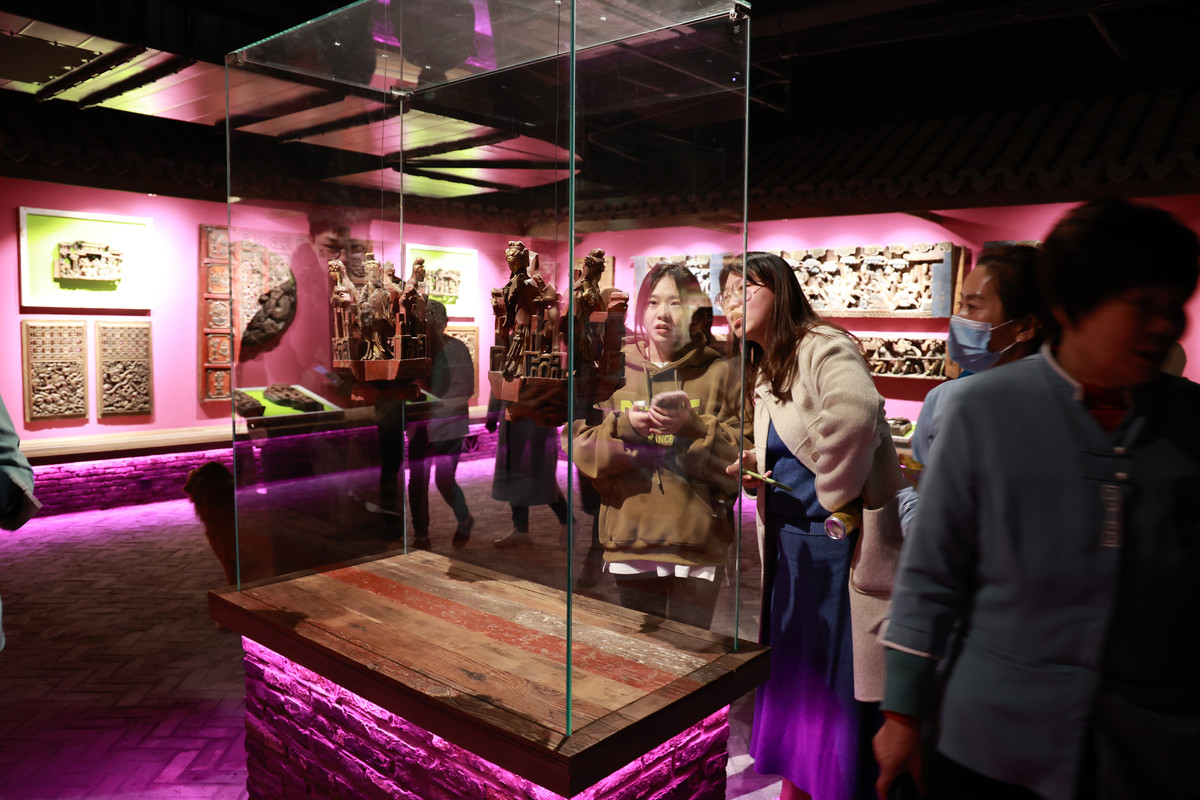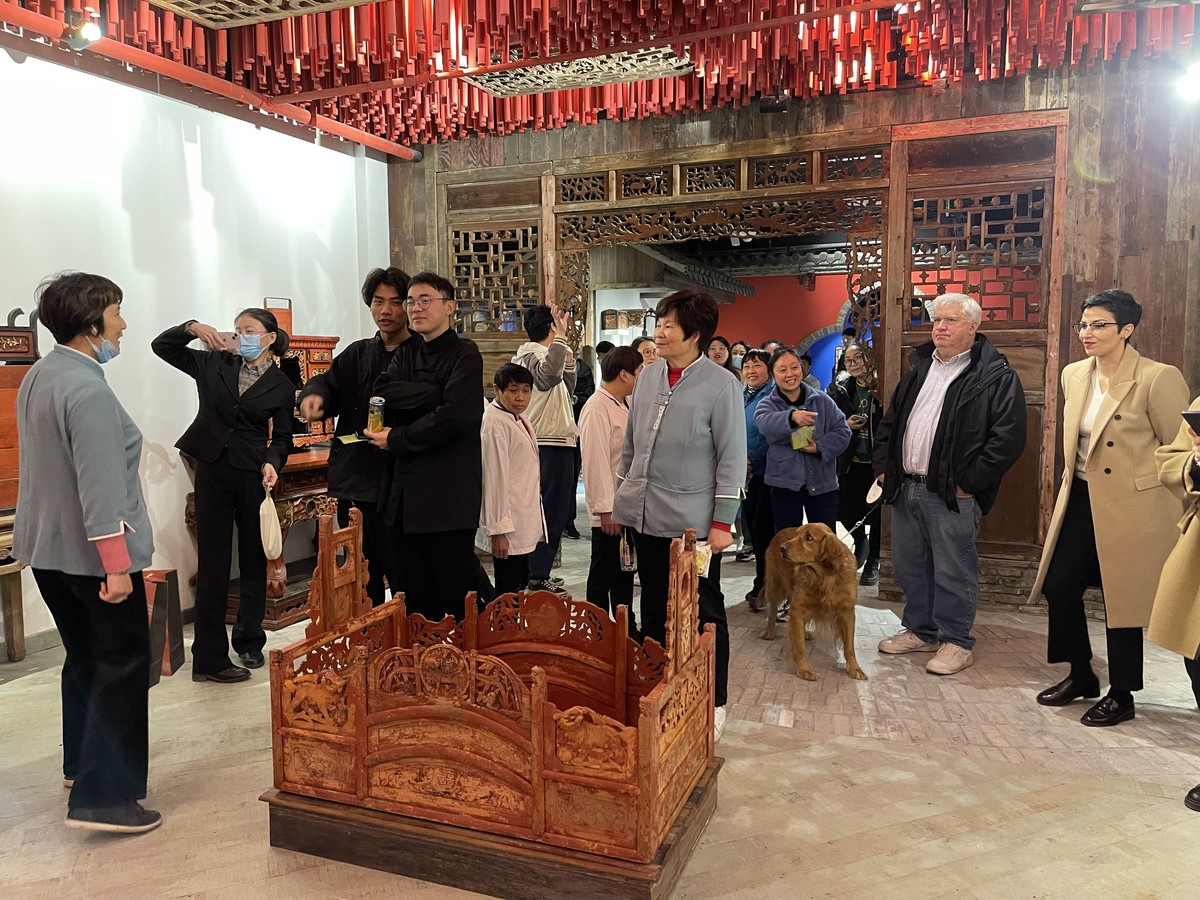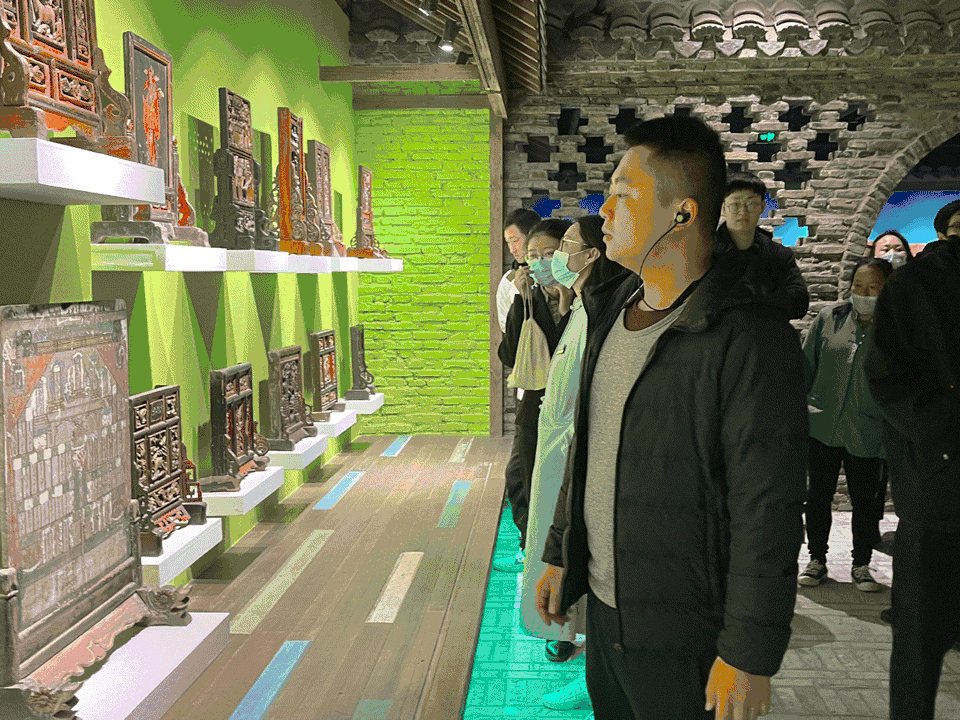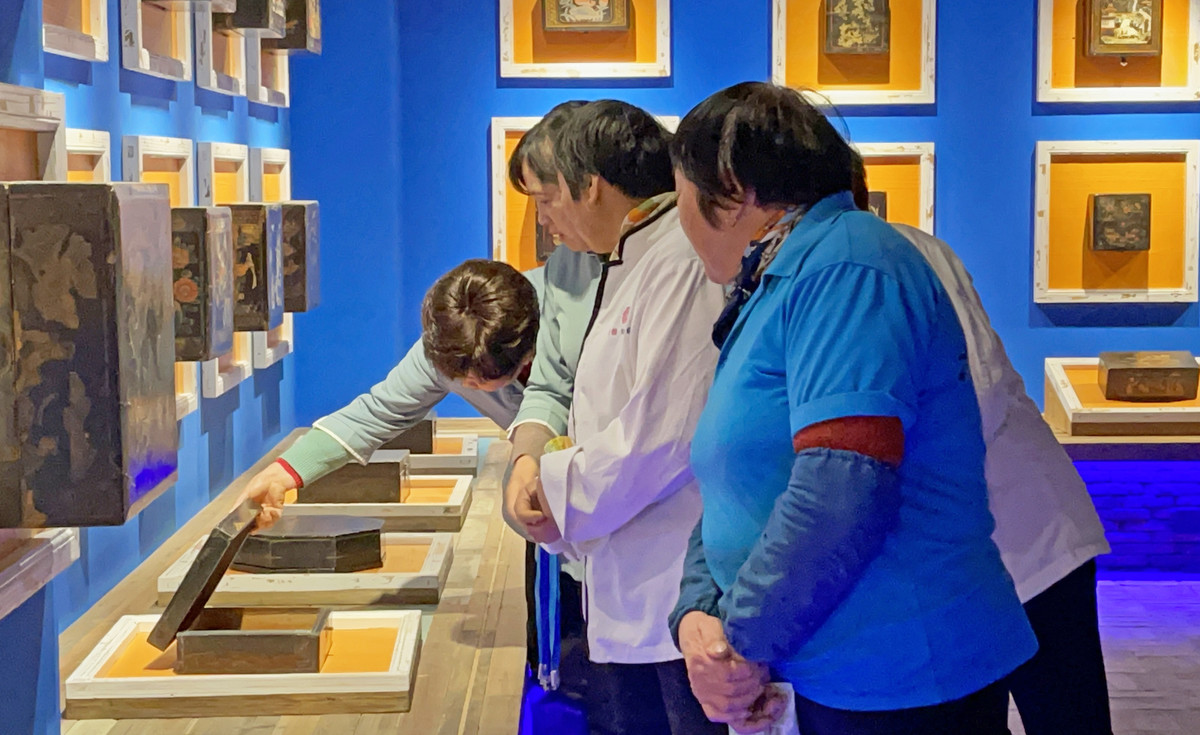 通过这次成员会议
分享了公司最新的情况及取得的成就
明确了后续的发展计划与目标
也增进了团队成员的凝聚力和自豪感
Our Fourth Quarter Meeting was wonderful way for us to come together as a team to celebrate the joy we bring to so many of our guests and our culture pack's achievements, as well as to learn about the future expansion plans and goals, and to get excited for the year ahead!
感谢六悦每一位可爱的员工
有你们,六悦才会"悦"来越好
We'd like to express our gratitude to all of our amazing team members. Only with your hard work and passion to serve our guests can Six Arts achieve even more accomplishments!