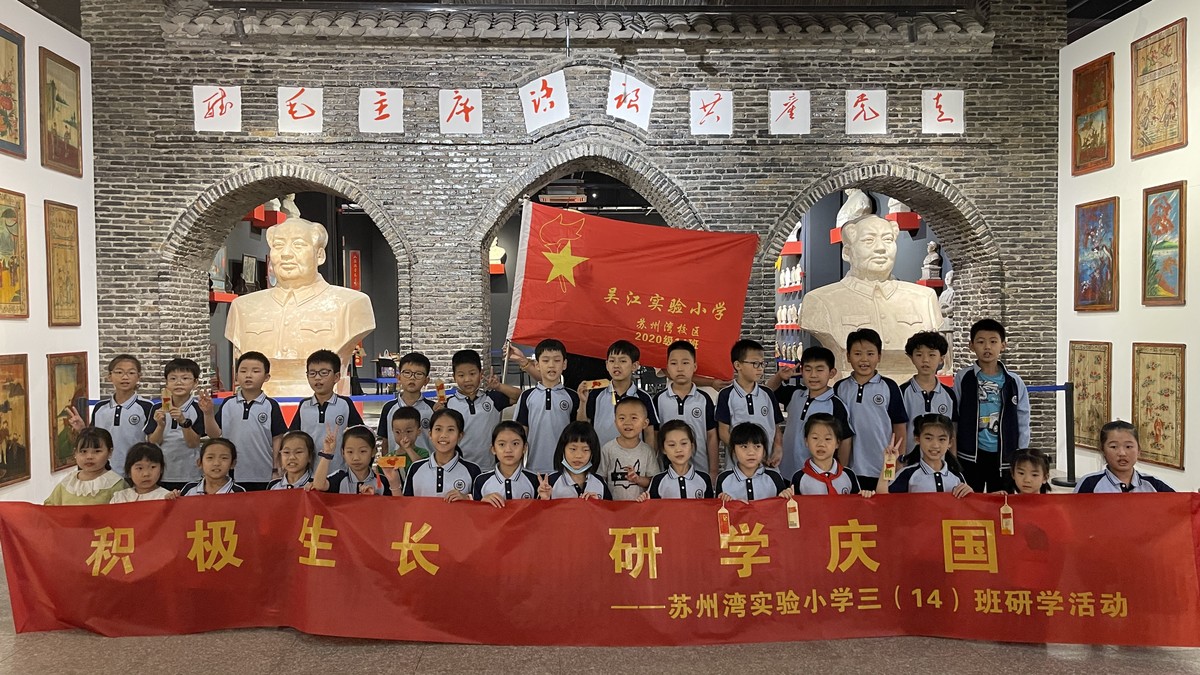 国庆将至
为了弘扬中华优秀传统文化
培养孩子们的爱国情怀
苏州湾实验小学三(14)班家委会
组织家长与学生们来到六悦博物馆
开展了"积极生长,研学庆国"主题活动
With National Day is rapidly approaching, the Parents Committee of Class 14, Grade3, of the Suzhouwan Experimental Primary School, organized a study tour to the Six Arts Museum for the students and their parents.
The objective of the study tour was to enable the students to better appreciate Chinese folk culture and to further cultivate the children's sense of patriotism.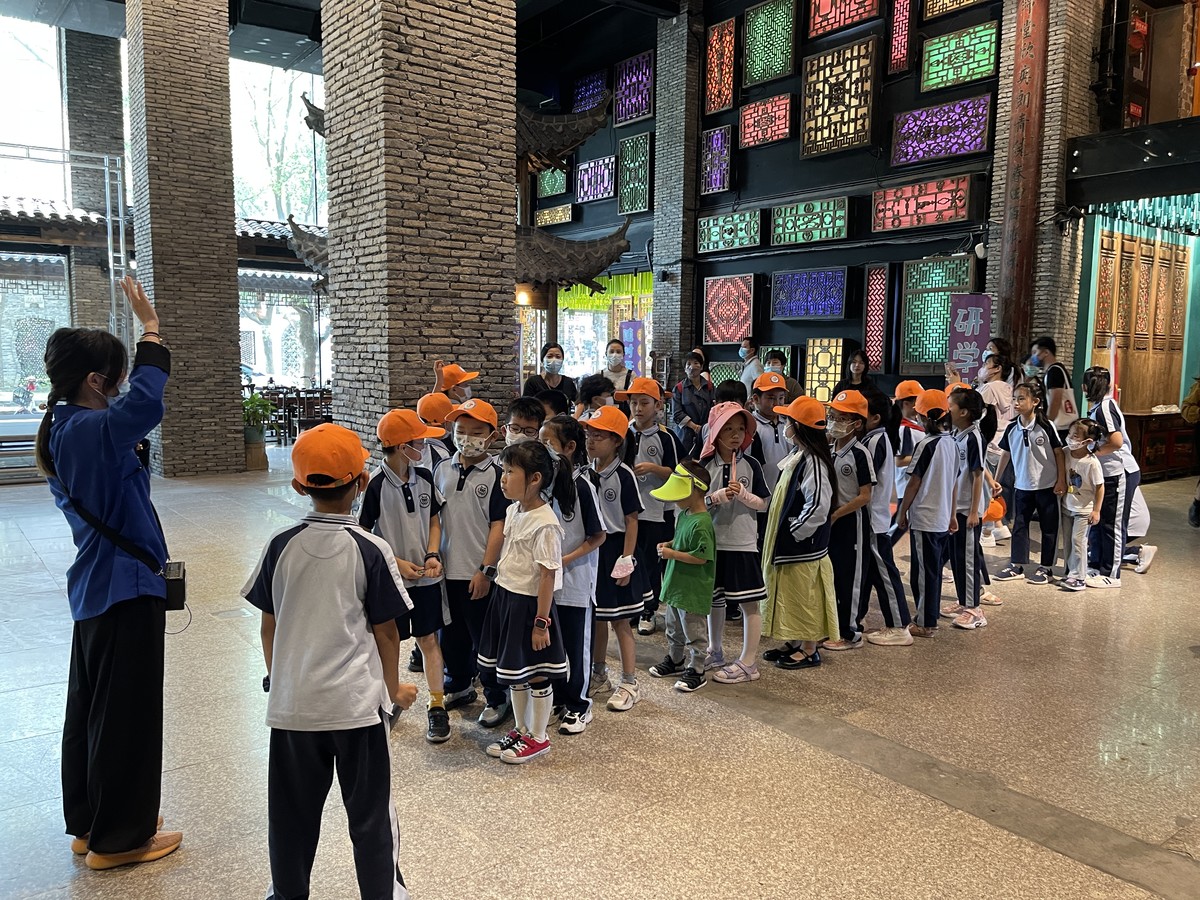 9月24日,正是秋高气爽的好时节
中午家长与孩子们集合完毕
正式开启这次的六悦研学之旅
首先在六悦博物馆讲解员的带领下
进行了活动的第一个参观环节
In the afternoon of September 24, under the leadership of an experienced museum guide, the parents and students gathered together to begin their fascinating and fun filled study tour of the Six Arts Museum.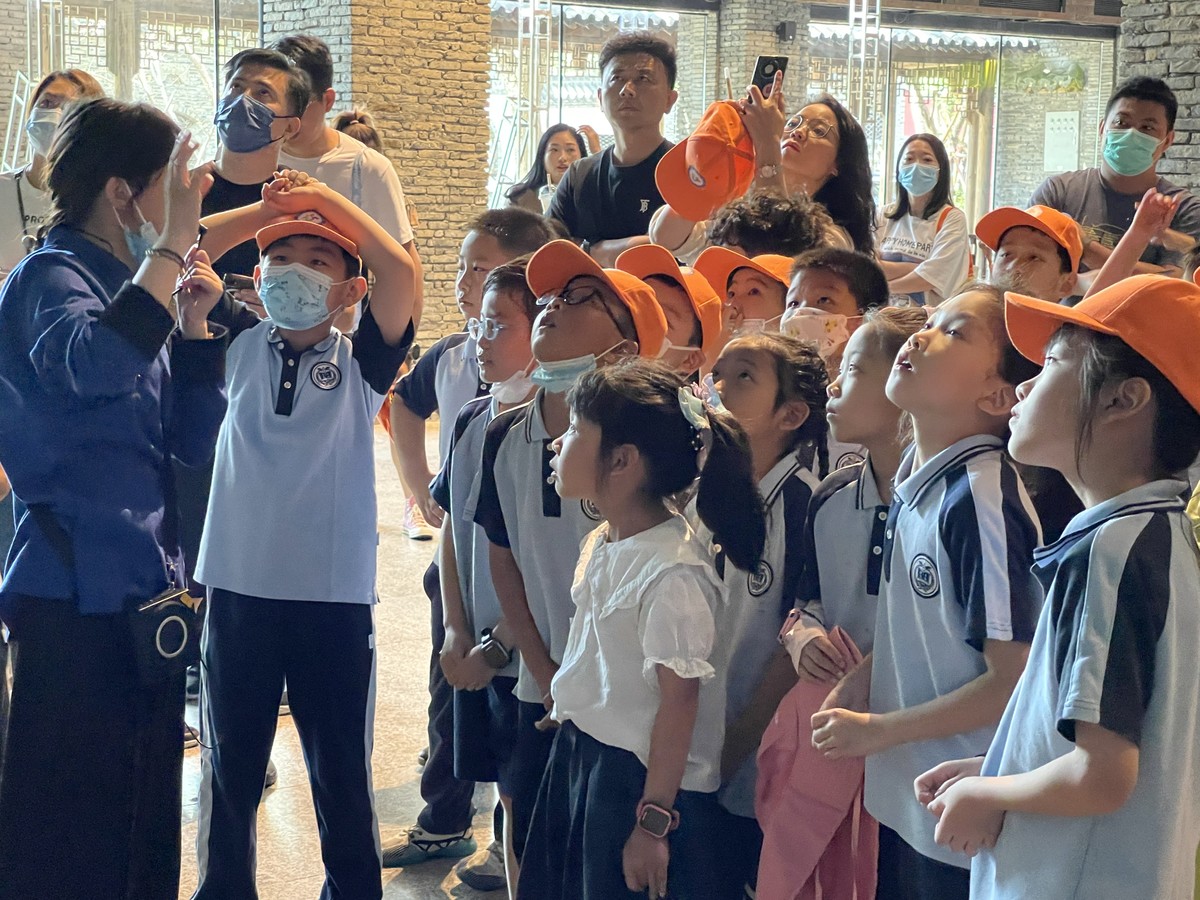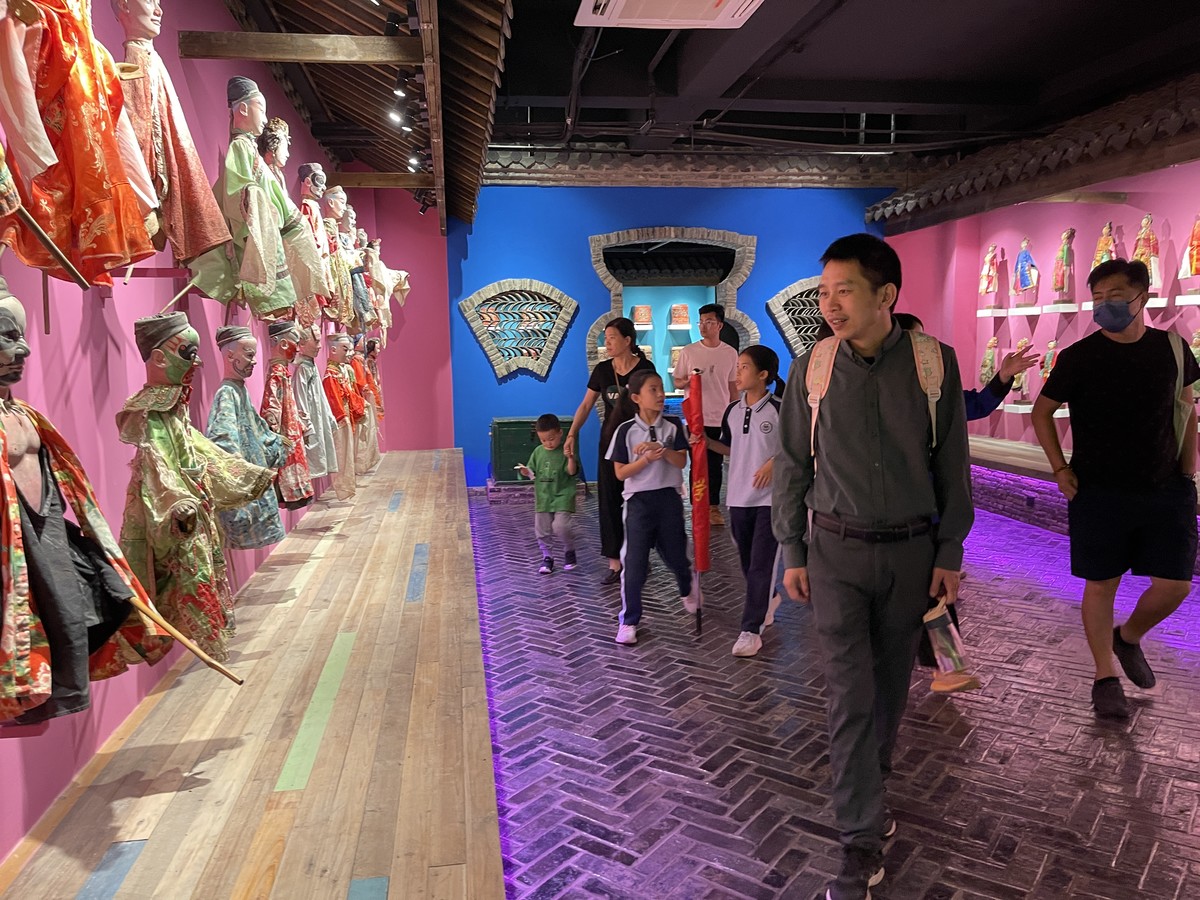 威严的门神、高大的药柜、精美的床榻
灵巧的算盘,有趣的农用工具
激发了孩子们的好奇心和学习兴趣
孩子们不仅可以欣赏到琳琅满目的展品
还能去触摸去实践,与展品互动
更好地感悟传统文化的博大精深
Magnificent Door Gods, large Chinese Medicine Cabinets, exquisite ancient beds, sophisticated abaci, interesting agricultural tools, each of these exhibits piqued the children's curiosity, and increased their desire to learn more about Chinese folk customs and folk art.
In the Six Arts Museum, the children not only could appreciate the ancient folk art pieces, but they could also touch them, investigate the richness of their craftsmanship, and interact with them.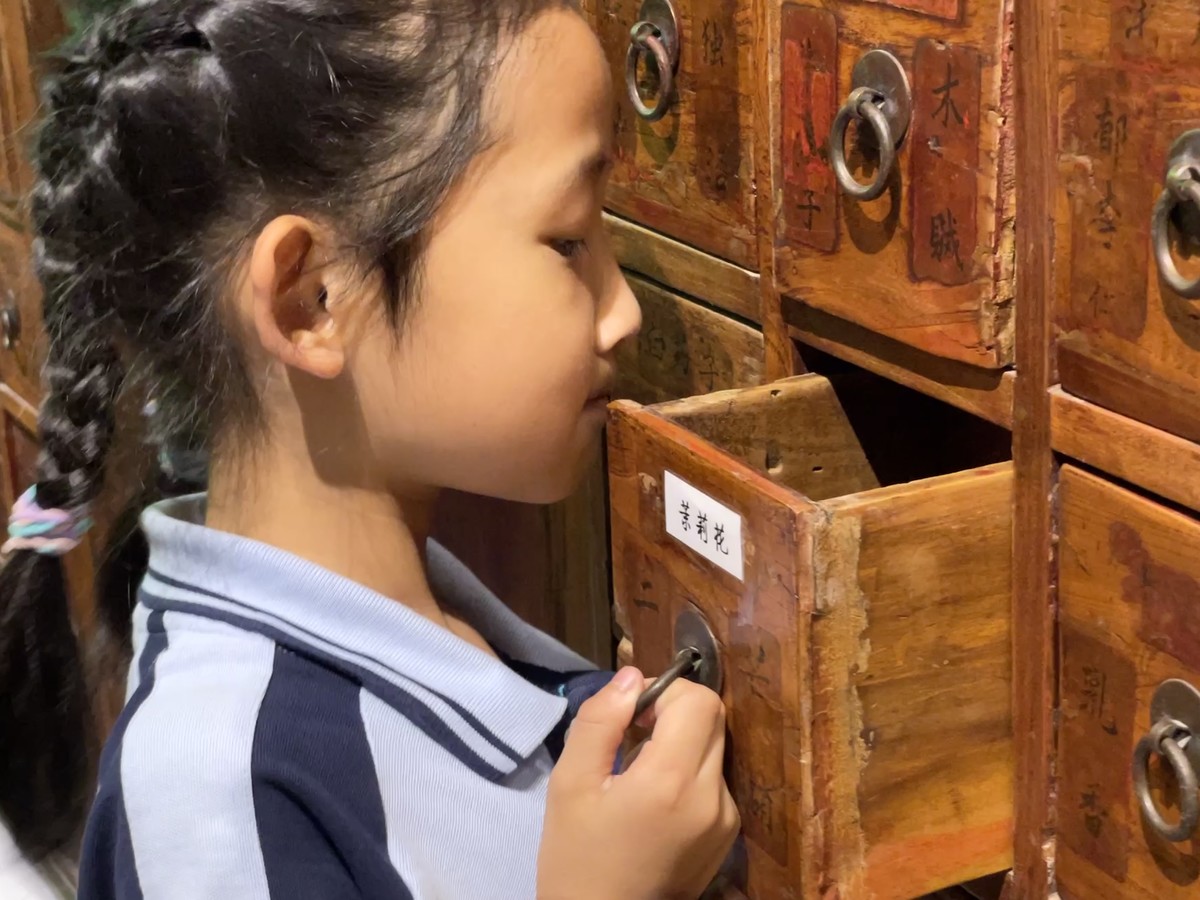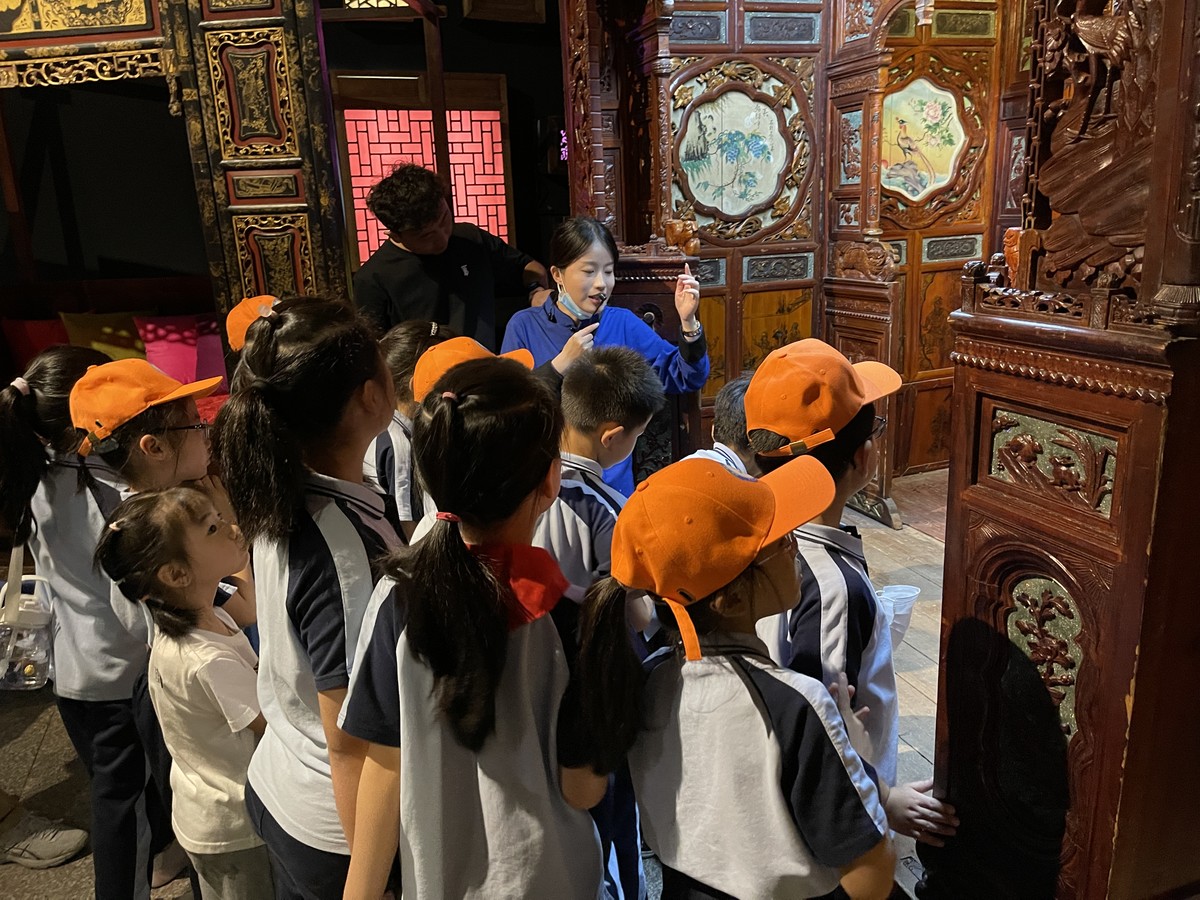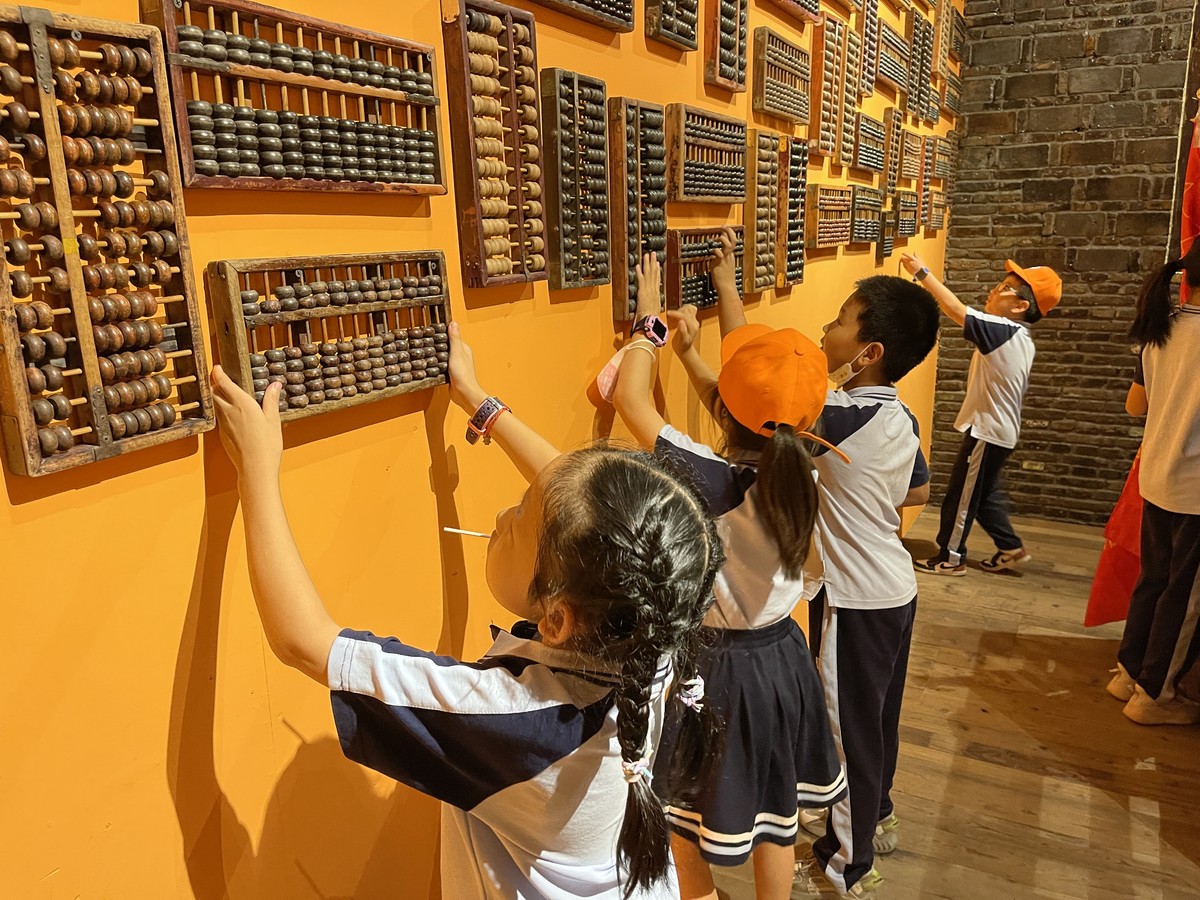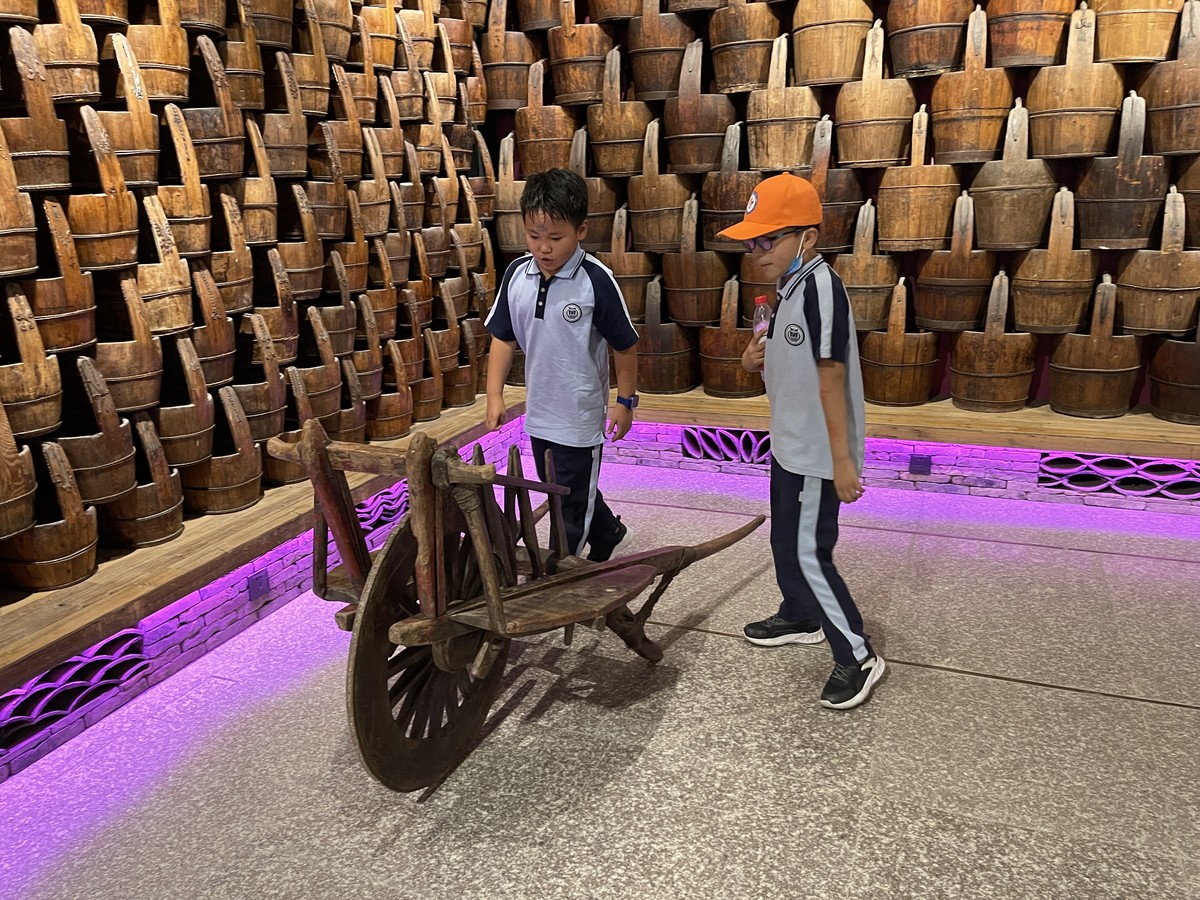 紧接着是今天活动的手工研学环节
充满厚重历史的红色文化馆内
家长和孩子们在研学老师的指导下
制作国庆主题的掐丝珐琅书签
In the Six Art Museum's Red Culture Gallery, the parents and the children learned to make National Day style silk thread weaving enamel bookmarks under the guidance of the museum's Cultural Arts Director.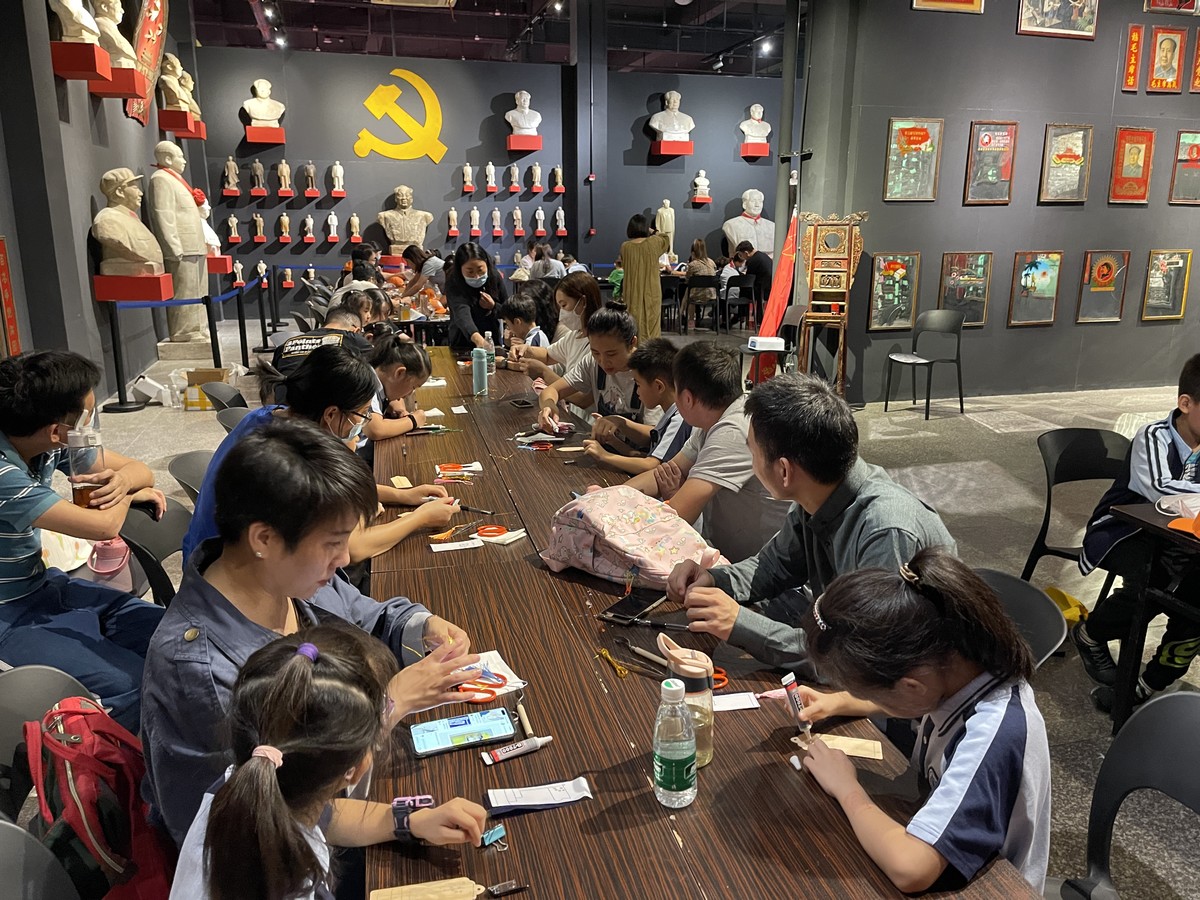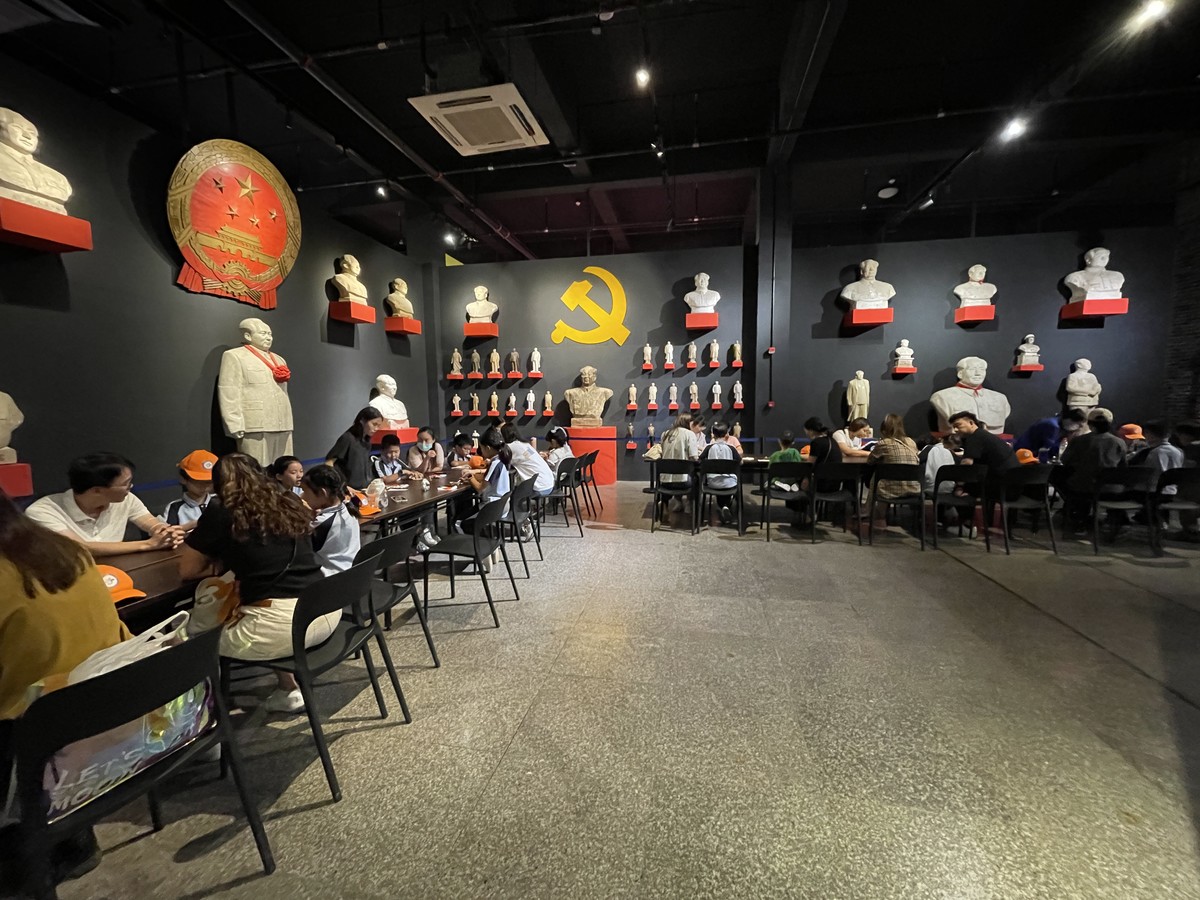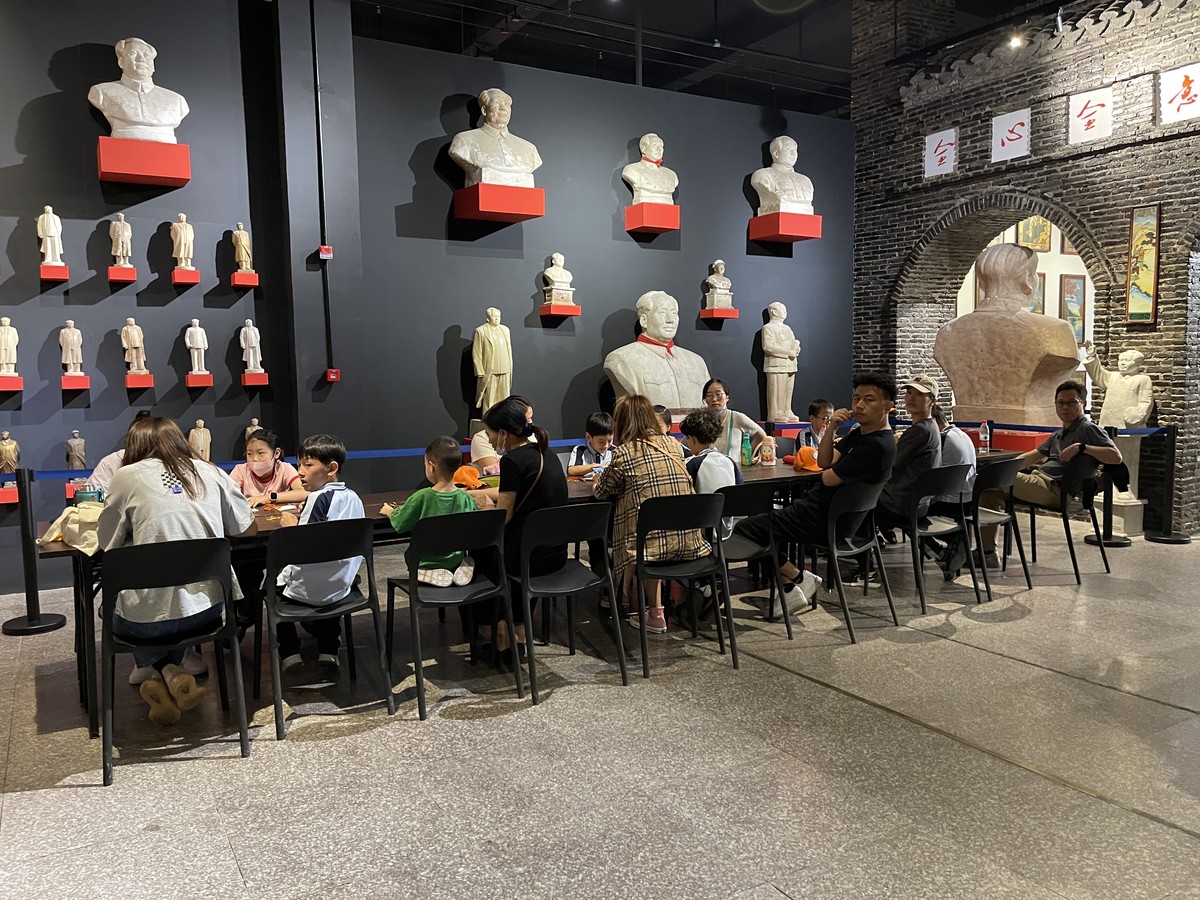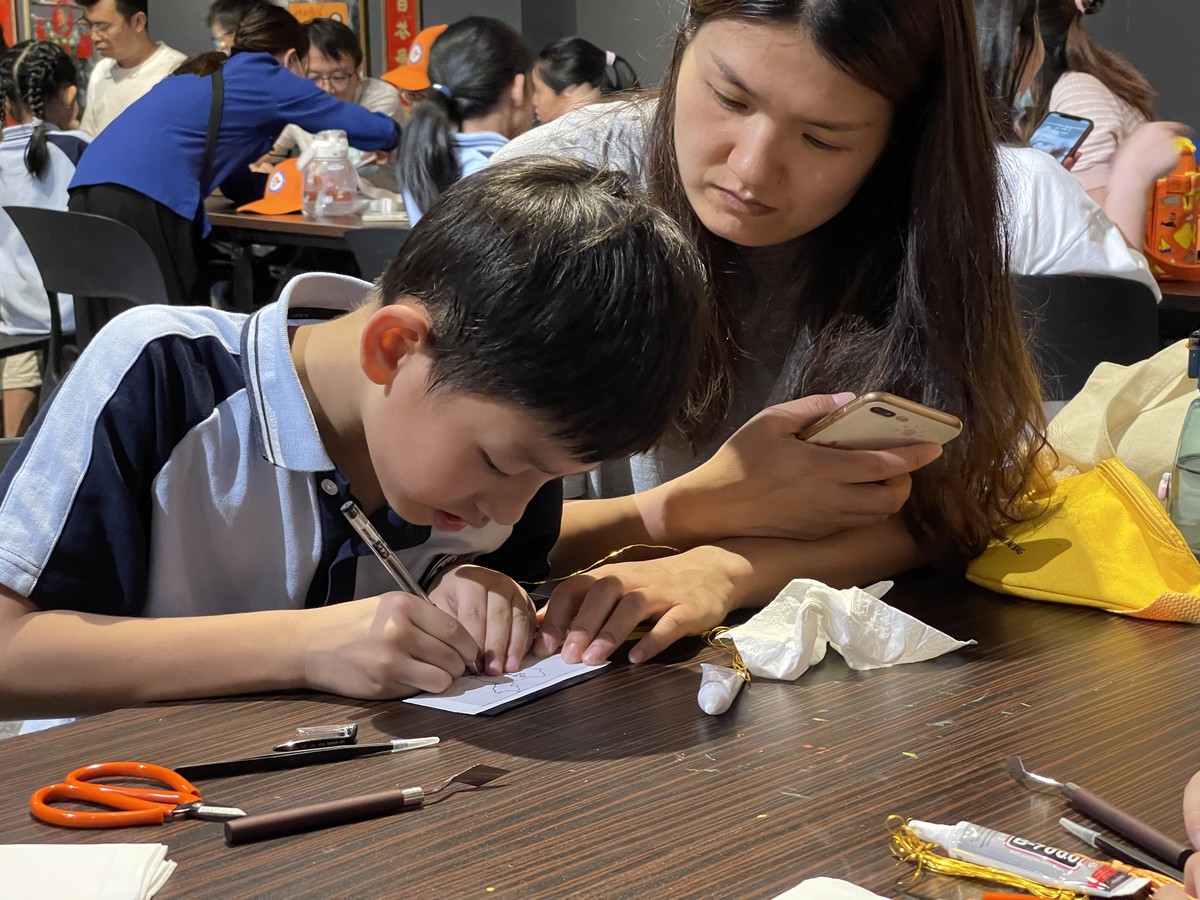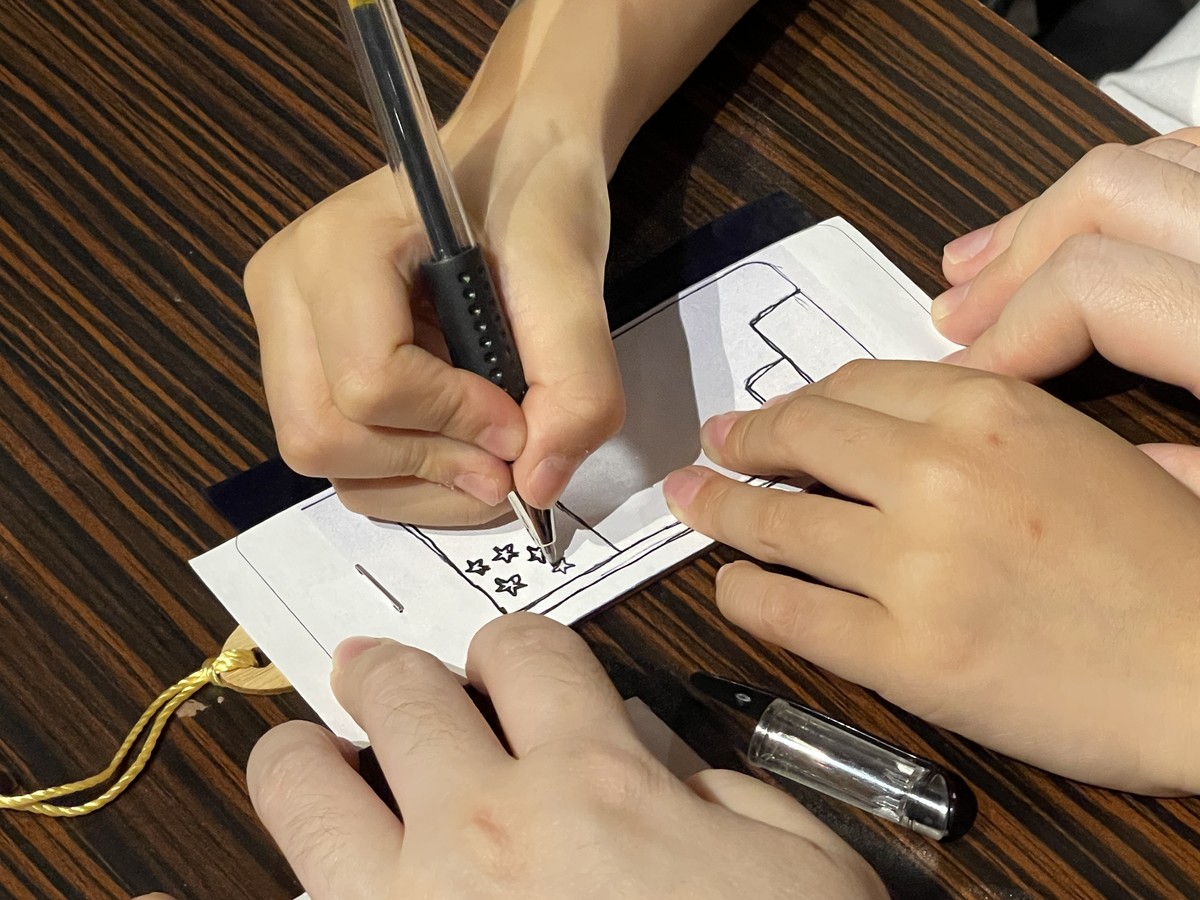 国家级非物质文化遗产掐丝珐琅技艺
并不容易掌握,大家依旧耐心制作
鲜艳的五星红旗,美丽的祖国地图
一枚枚国庆主题书签显得格外鲜艳夺目
Silk thread weaving enamel technique is considered a national intangible cultural heritage. It's not easy to master, but everyone enjoyed and was able to complete the handicraft activity. The finished bookmarks all had wonderful national day themes, including bright red Five-Starred Flags and spectacular national maps.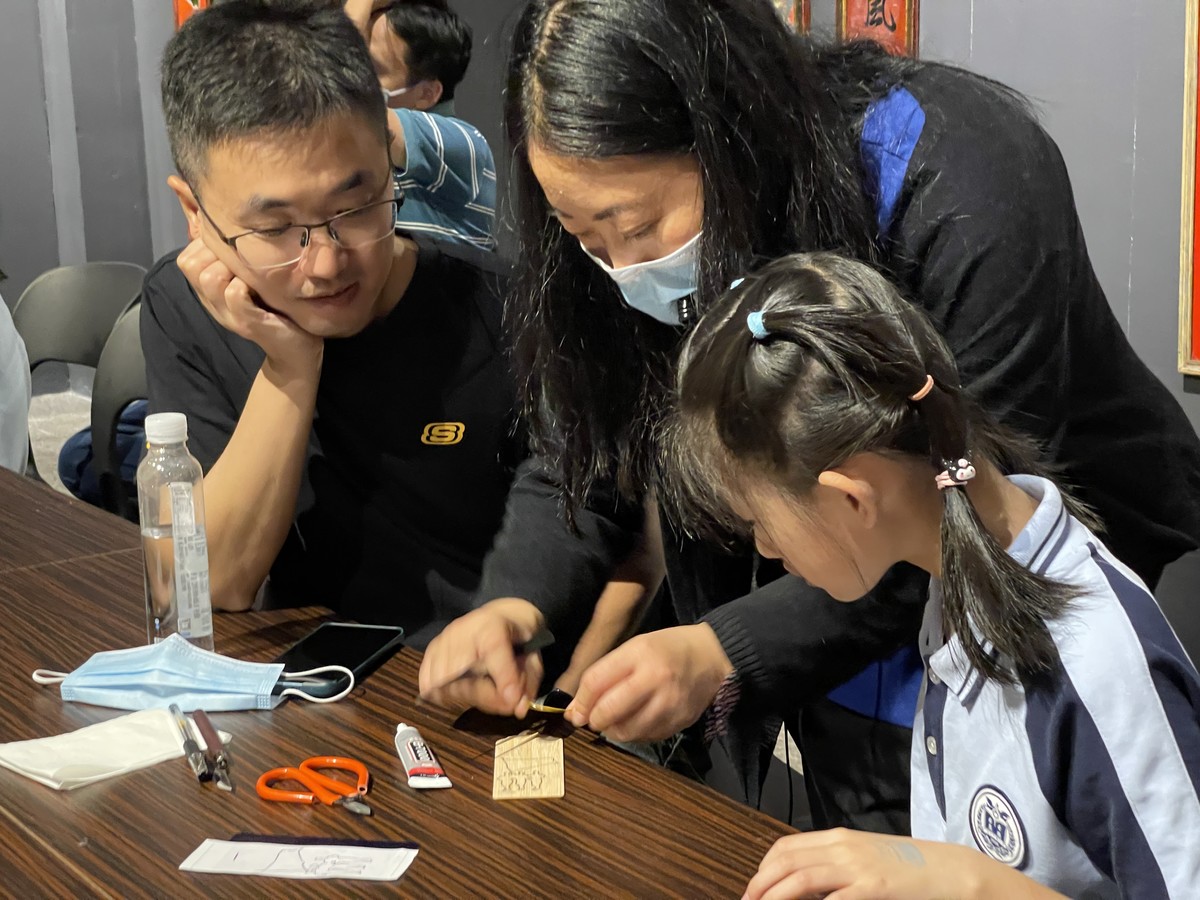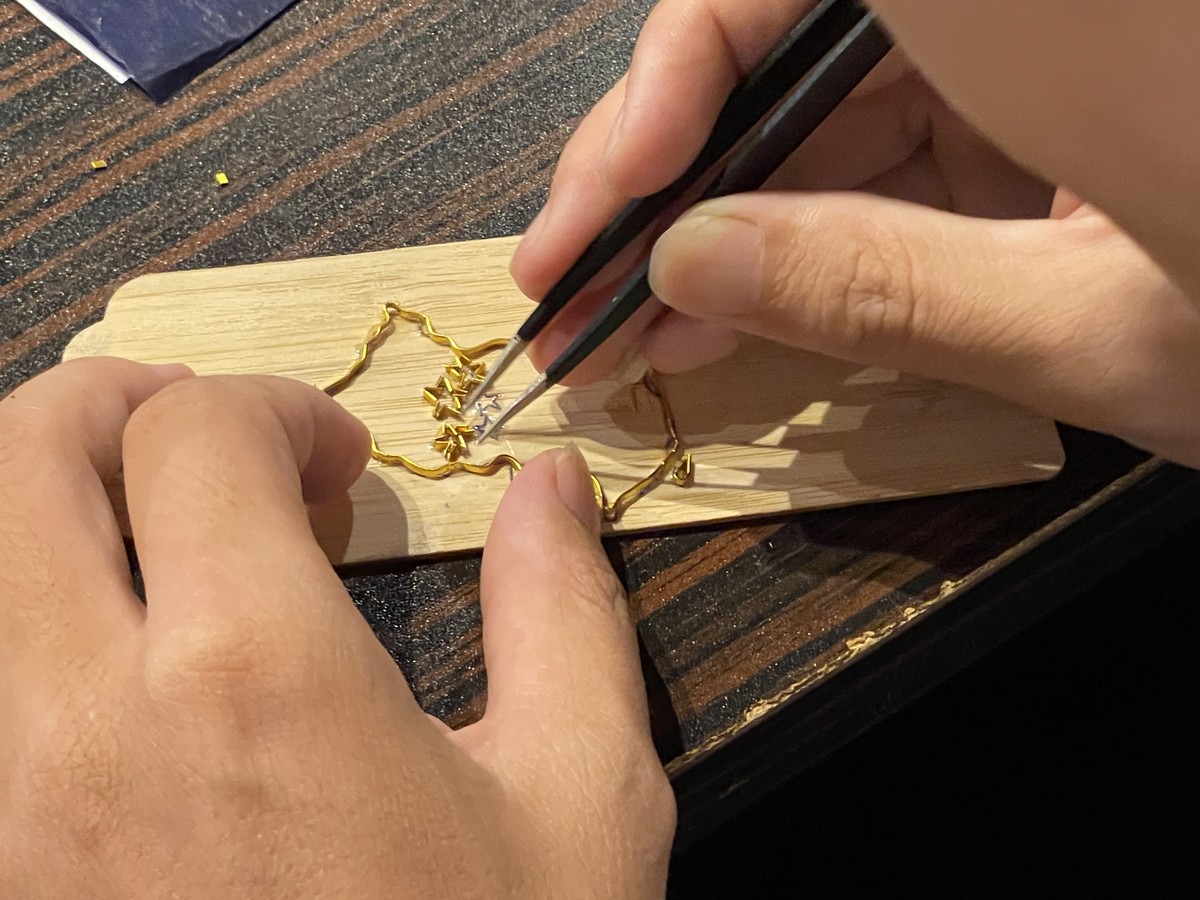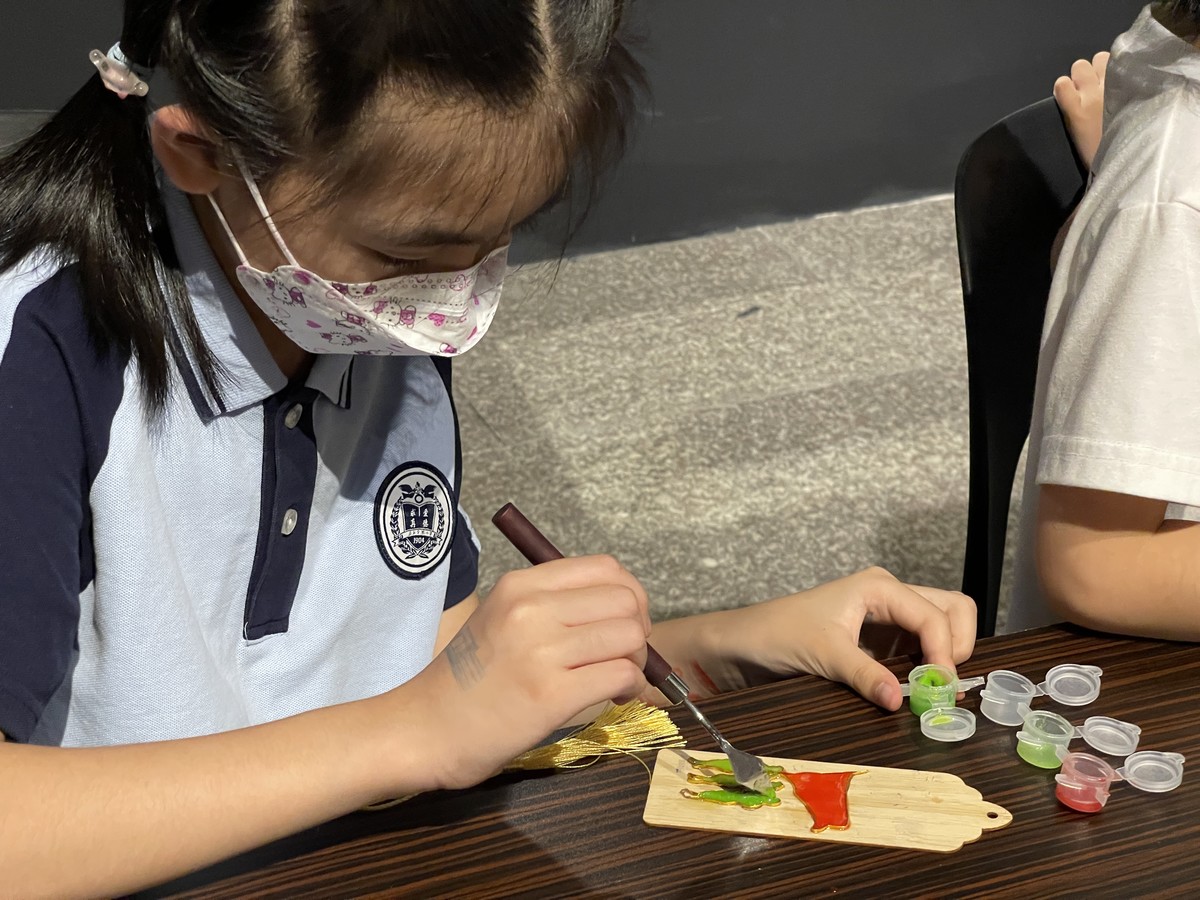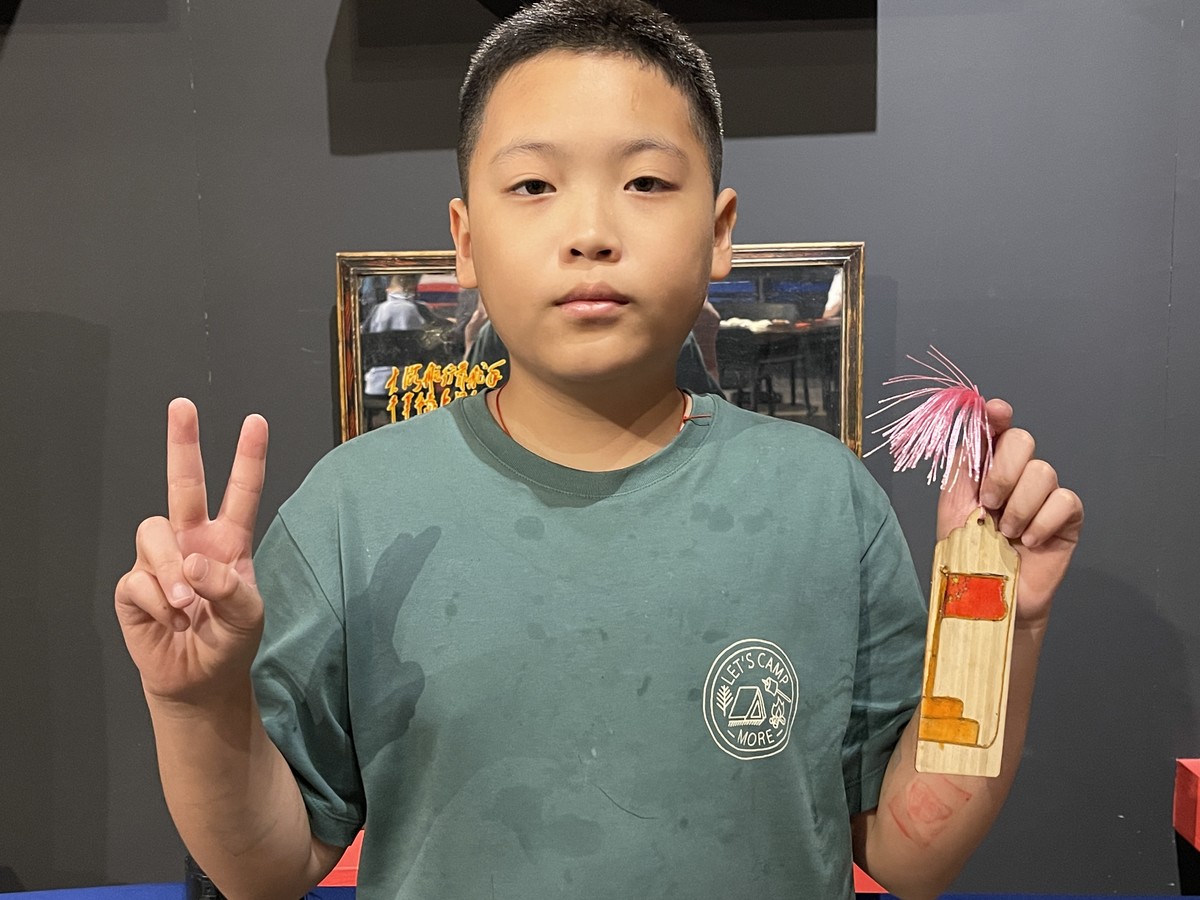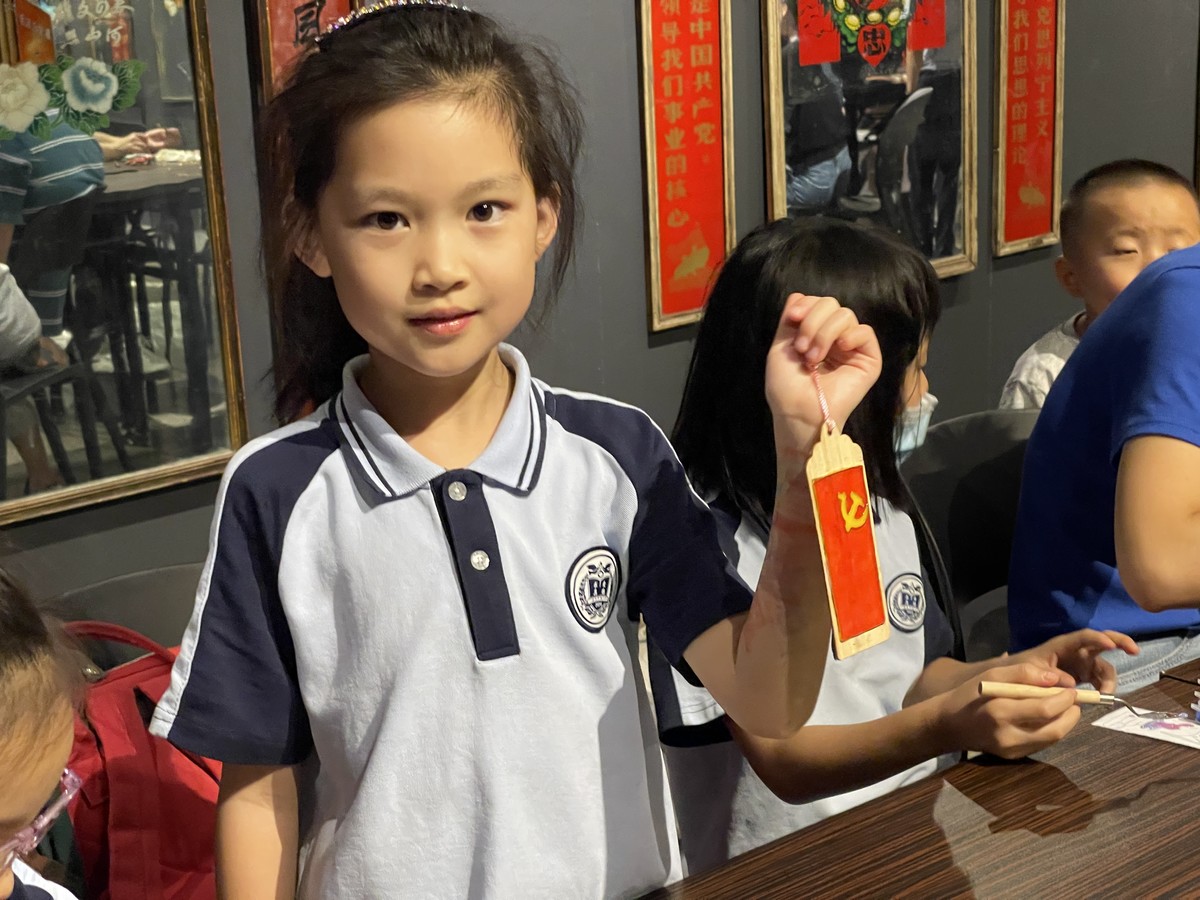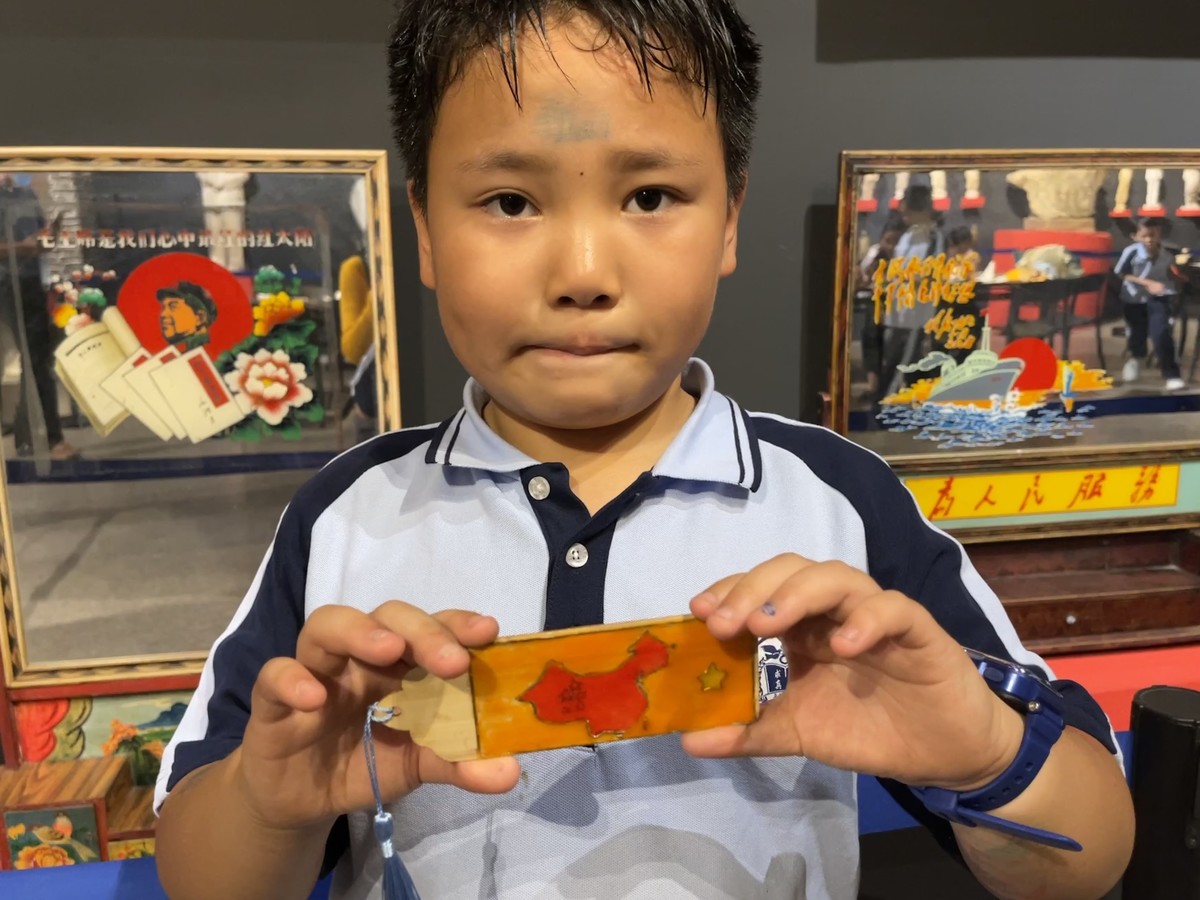 相信通过这次六悦研学之旅
孩子们能够对中国传统文化
和民俗工艺有更深的了解
激发更强烈的民族自豪感和爱国之心
Through this Six Arts Museum study tour, the children gained a greater understanding and appreciation of Chinese folk culture and art pieces, as well a stronger sense of patriotism.