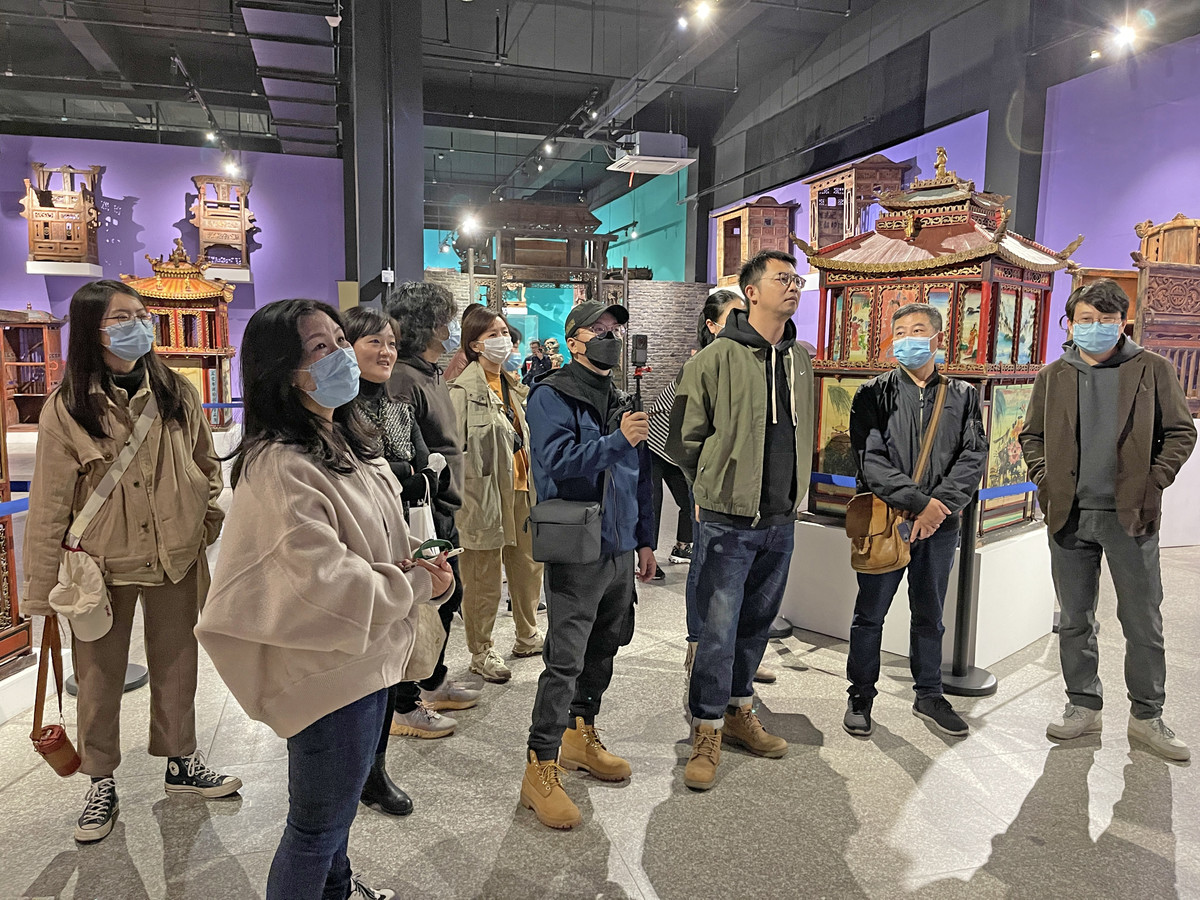 近日,苏州工艺美术职业技术学院
视觉传达学院的二十多位教师
在汪维山院长的带领下
来到六悦博物馆进行专业考察之行
More than twenty teachers from Suzhou Art & Design Technology Institute majoring in Visual Communication Design recently visited Six Arts Museum. Led by Dean Wang Weishan, the teachers conducted a professional inspection tour of the art and design exhibited in the Six Arts Museum.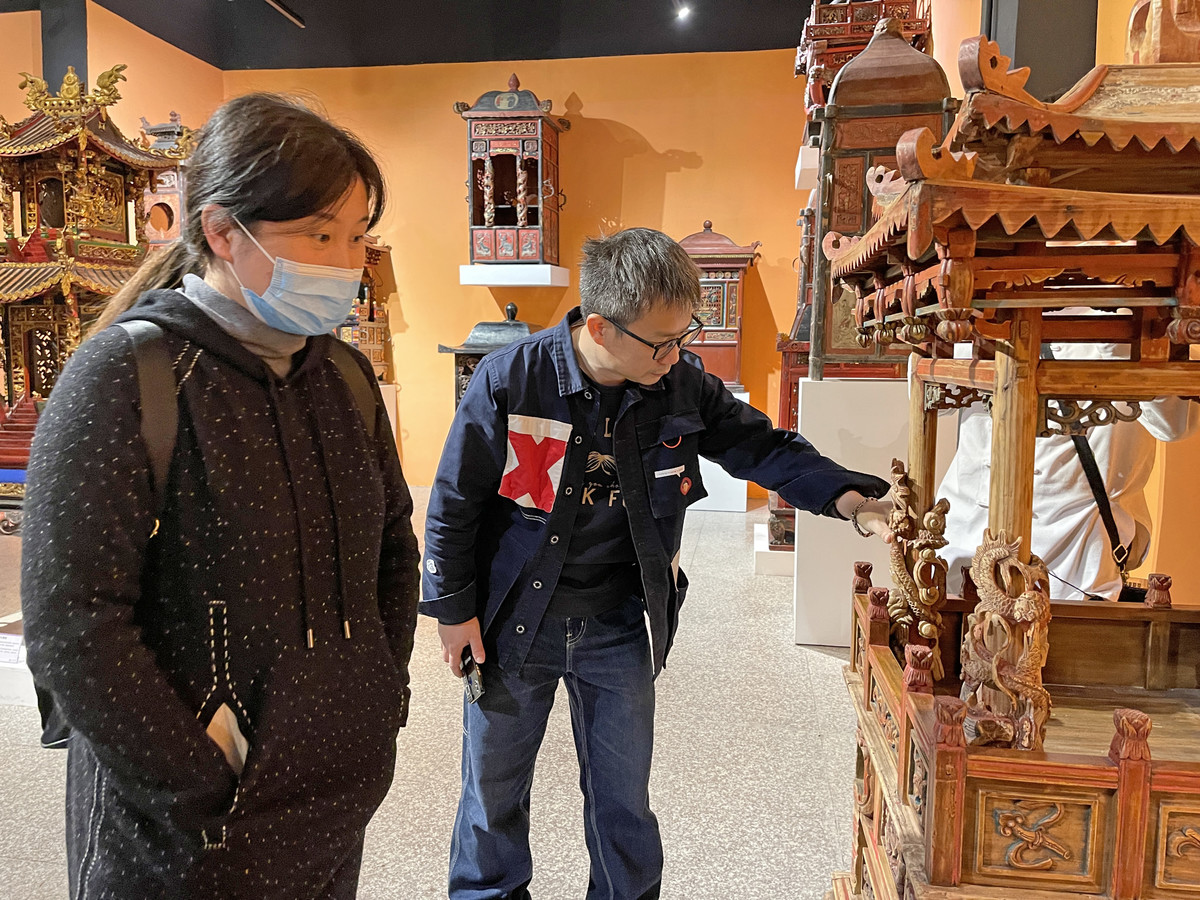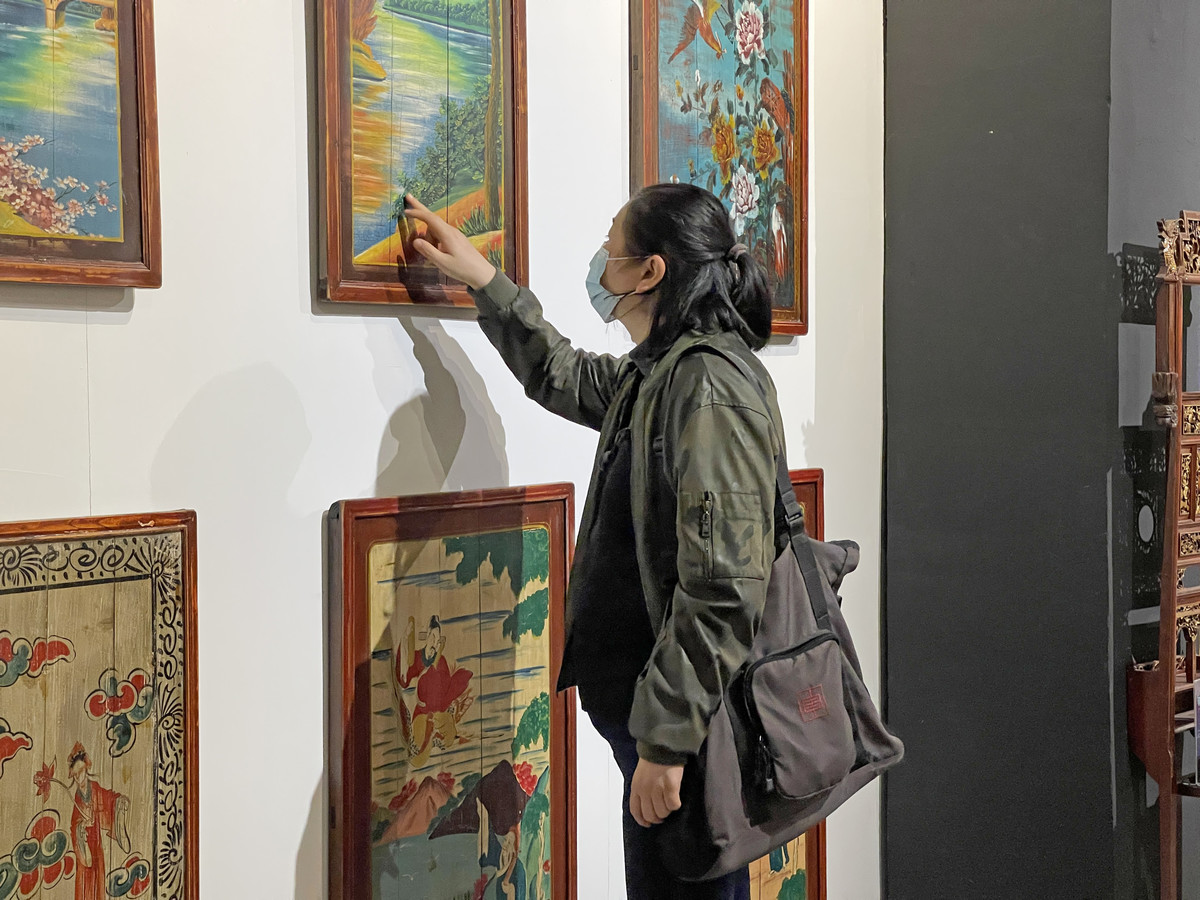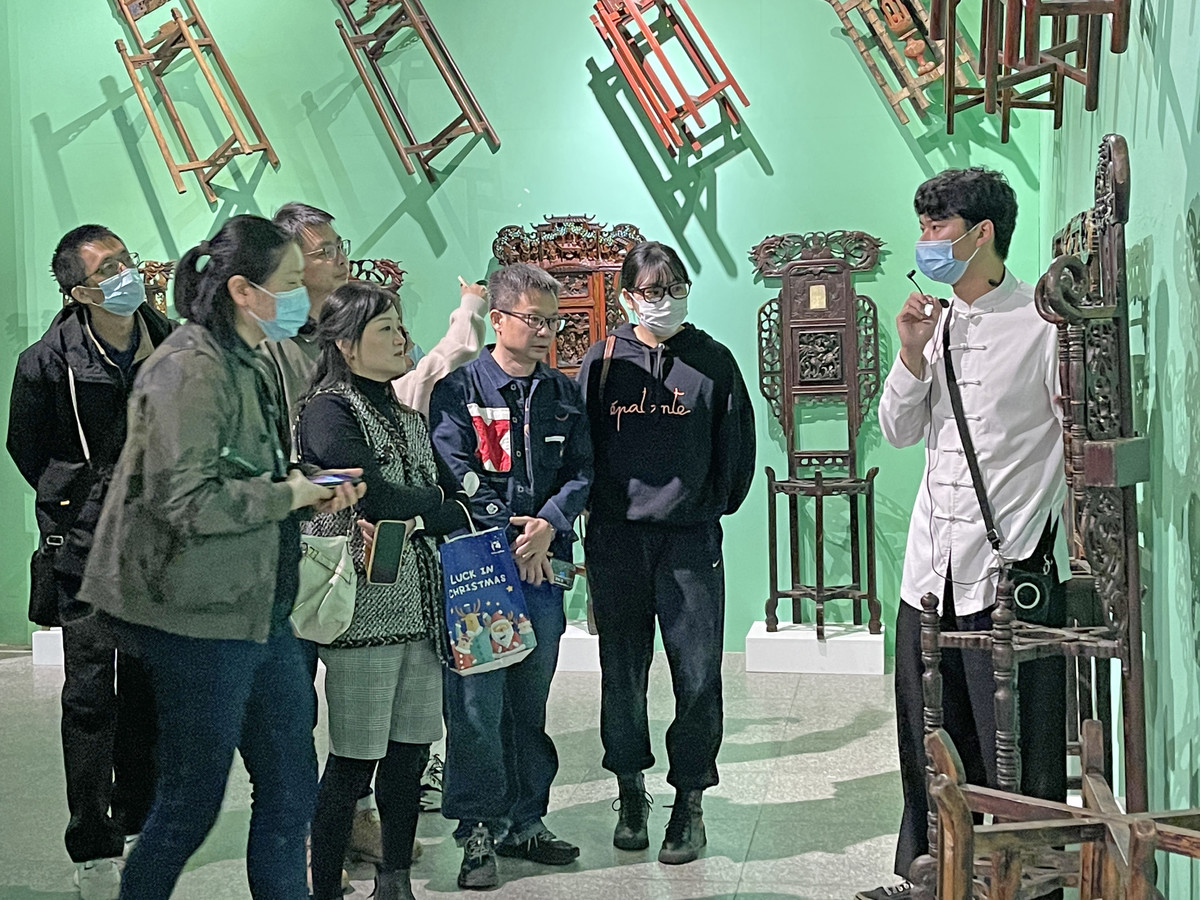 苏州工艺美术职业技术学院
是我国成立的第一所
艺术设计高等职业院校
Suzhou Art & Design Technology Institute is the first higher vocational college of art design established in China.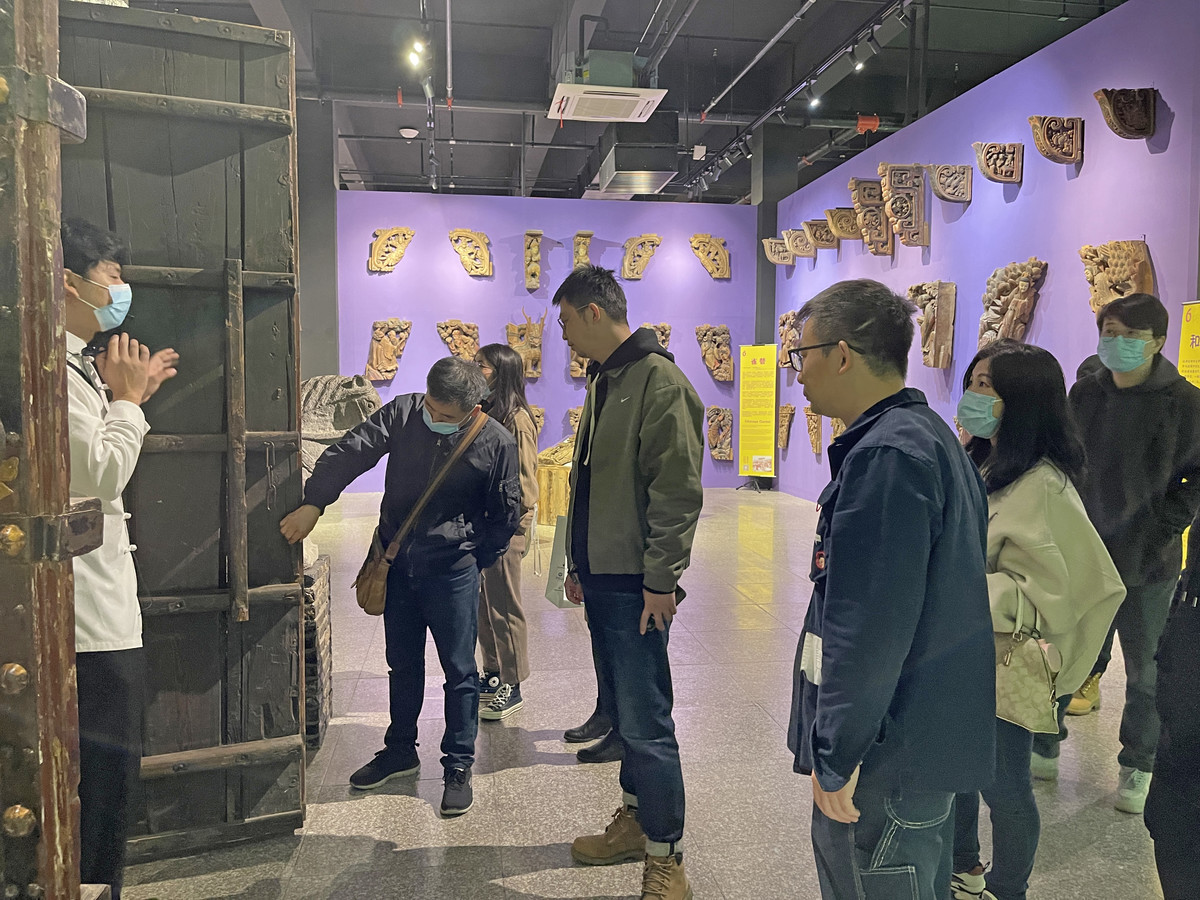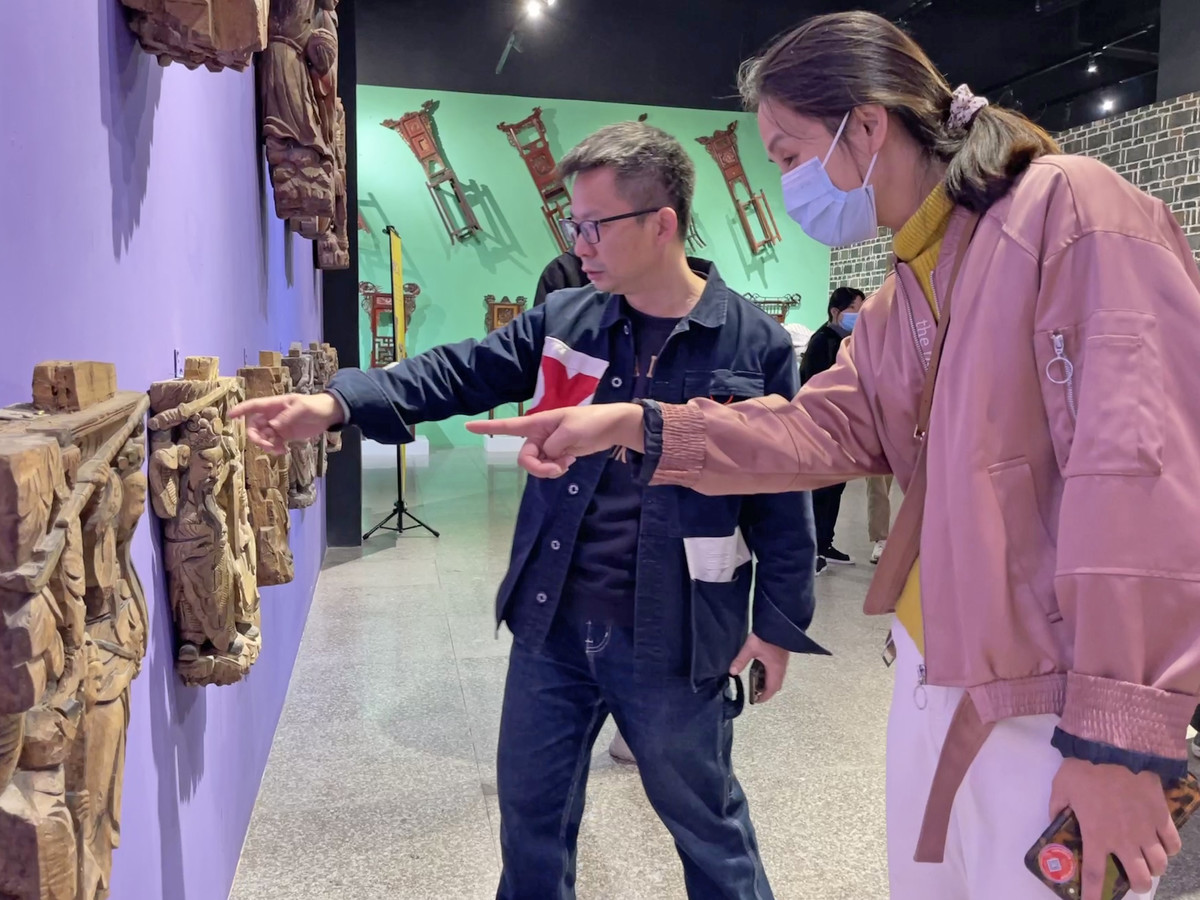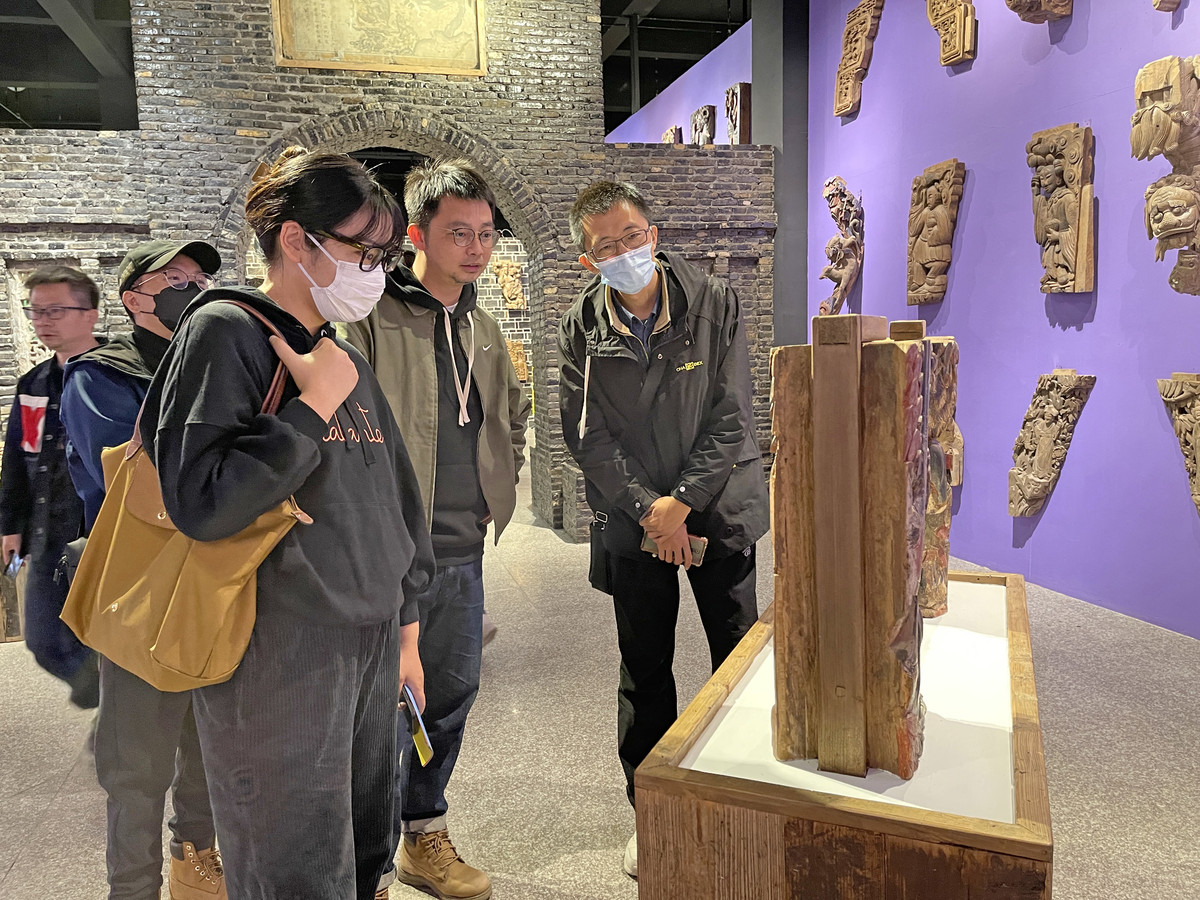 学校围绕培养"德艺双馨、心灵手巧"的
高素质技术技能型艺术设计人才的目标
不断深化教育教学改革
十分重视教师的培养
The Suzhou Art & Design Technology Institute aims to cultivate highly qualified technical art design talent through their focus on the cultivation of excellence in professional artistic skills and moral integrity, as well as ingenuity and dexterity. The Institute is devoted to deepening the reform of education and teaching, and attaches great importance to the cultivation of excellent teachers.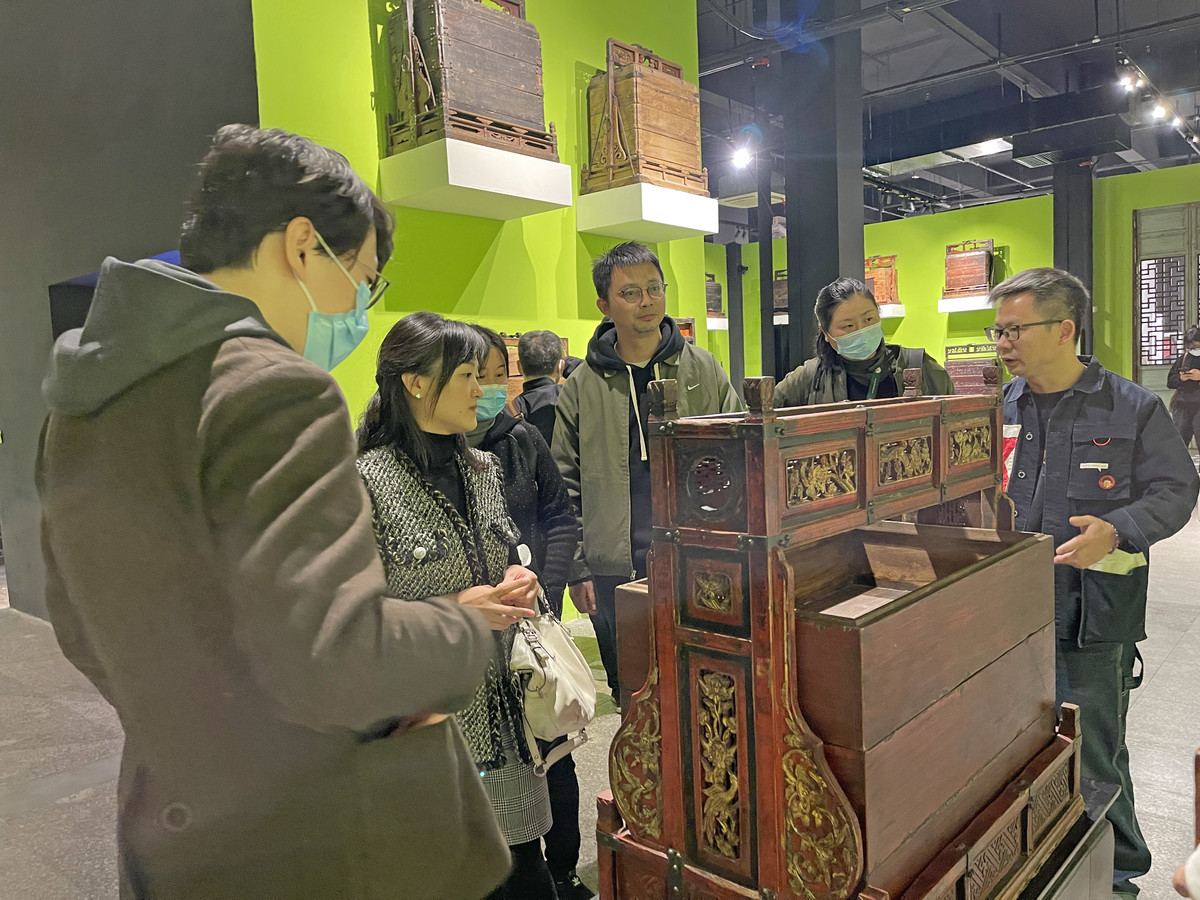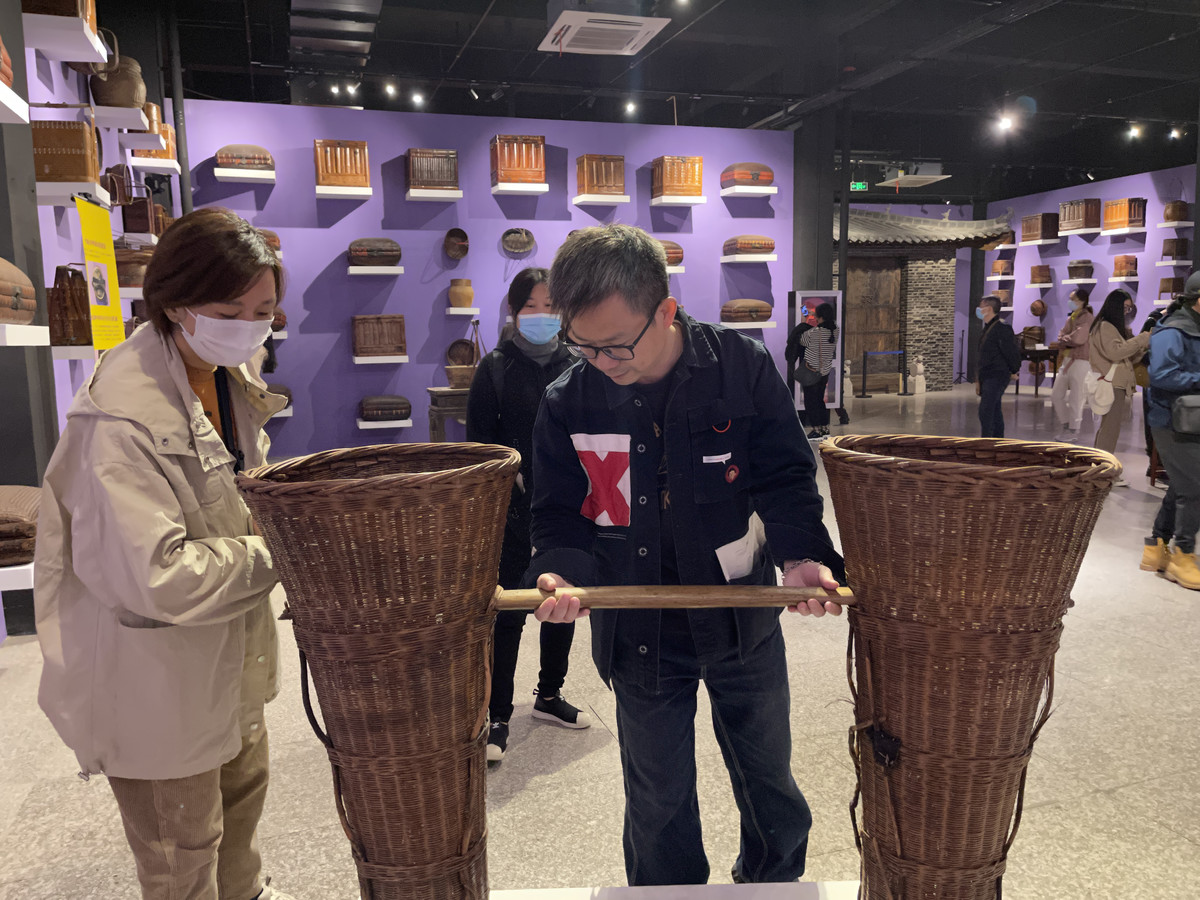 这次来到六悦博物馆进行专业考察
以传统民俗文化调研、
展馆空间展陈考察、
文创产品开发为考察目标
The teachers came to Six Arts Museum this time for professional investigation focused on traditional folk arts, museum gallery space and exhibition design, collection display methodology, and the creation of cultural and creative products.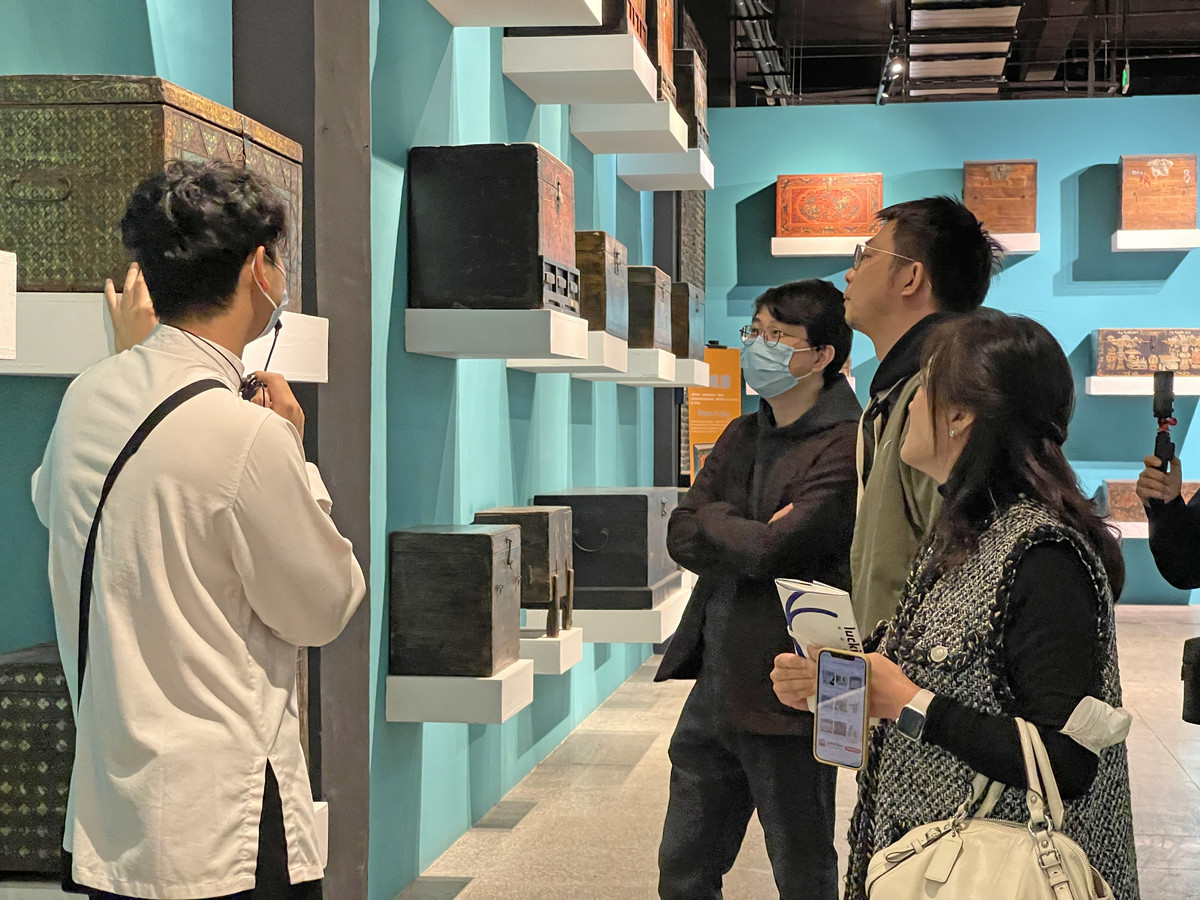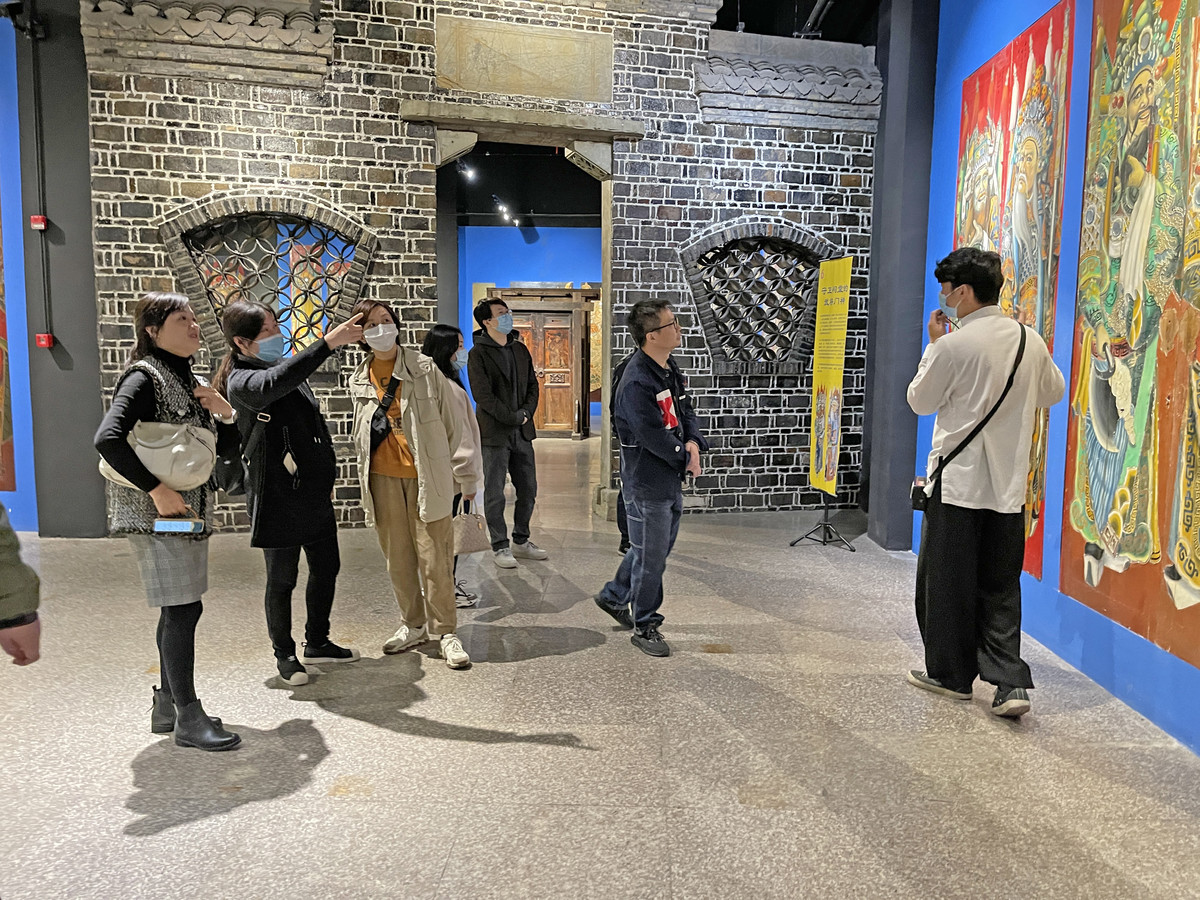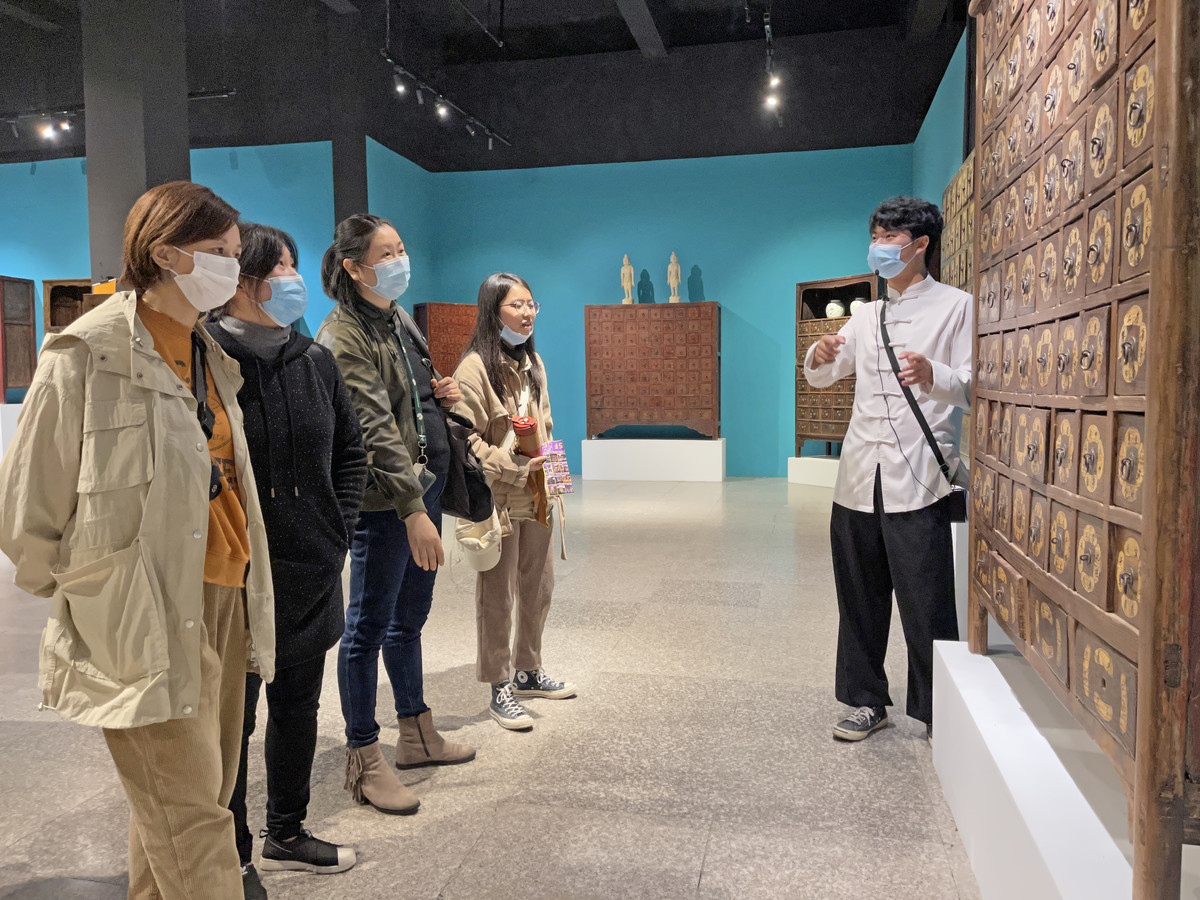 教师们从博物馆内丰富的民俗展品以及
融合中西艺术特色的展馆设计
以专业的视角
分析其中的艺术、工艺及设计
获得更多素材与灵感
反馈到之后的教学运用中去
The Institute's teachers analyzed from a professional art, craft and design perspective, the Six Arts Museum's rich folk art collection as well as the design of its exhibition galleries which uniquely combine elements of both Chinese and Western culture. The teachers gained artistic and design knowledge and inspiration from their visit, which they intend to subsequently apply in their classrooms.