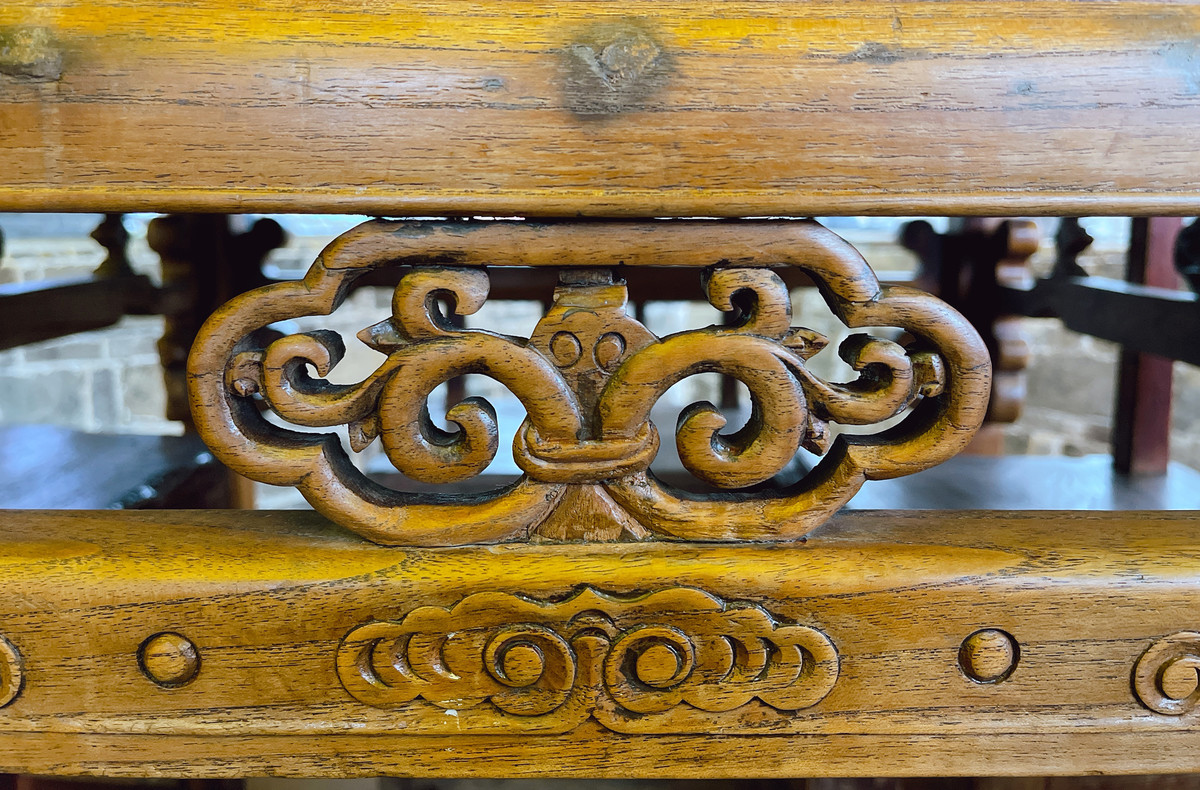 中国传统家具不管是从整体还是局部
都表现着独具匠心的中国艺术
即使小小的一个构件
都值得用心探究其中的奥妙
Traditional Chinese furniture, whether looking at the entire piece or the individual parts, clearly embodies unique and profound Chinese craftmanship.
Even the smallest components deserve our exploration.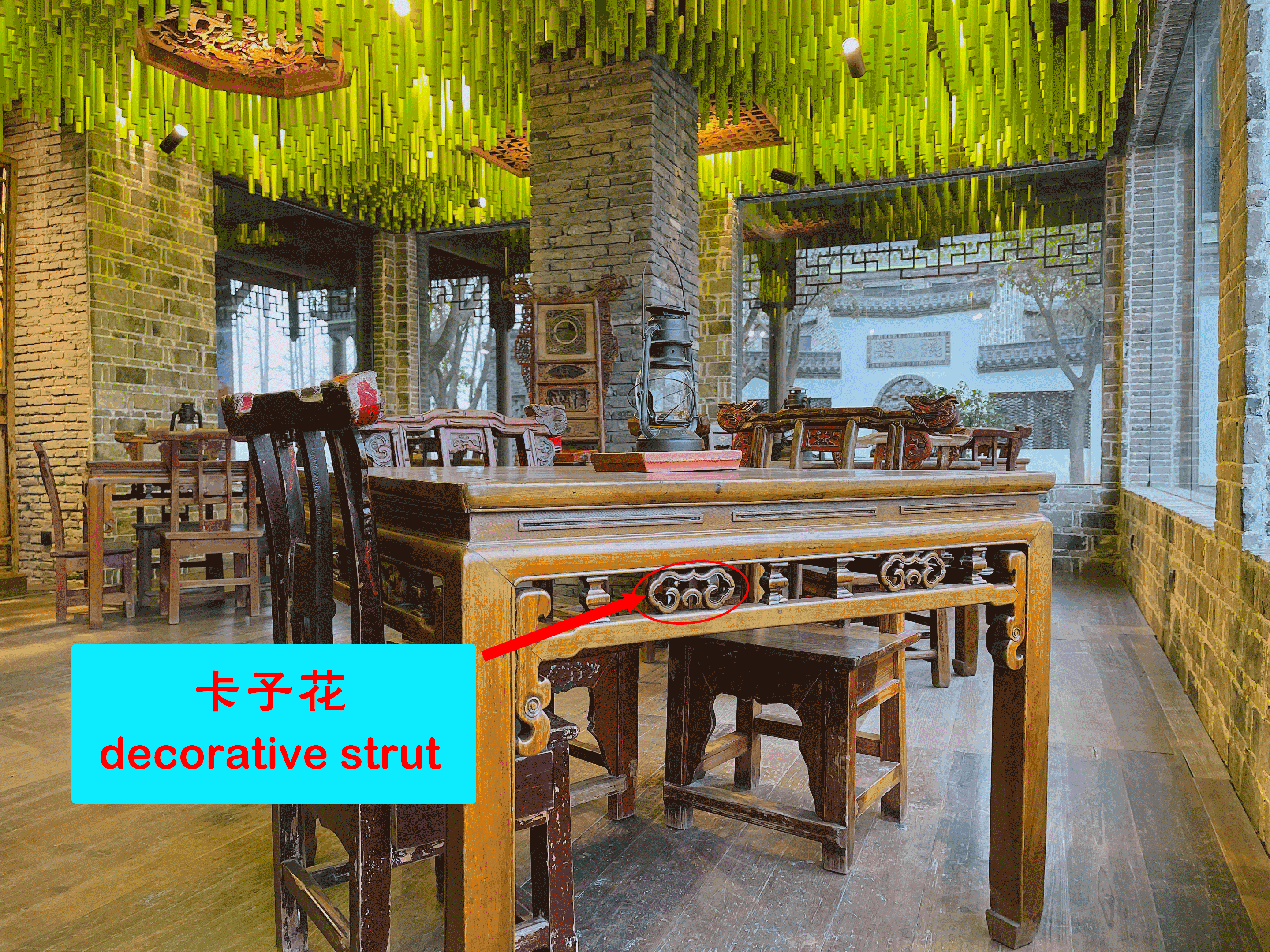 矮老,泛指中国传统家具中,罗锅枨或者直枨与台面或者牙子之间,垂直连接的圆形或者方形部件。
矮老[ǎi lǎo], pillar-shaped strut , the round or square shaped component of traditional Chinese furniture.
卡子花,是明清家具构件中的雕花饰件
它主要安装在门窗、桌椅、床等各类家具的
棂条与棂条、棂条与边木之间
最初由传统家具中的"矮老"发展而来
卡子花 [kǎ zǐ huā] Decorative struts are both a functional and a decorative component of furniture from the Ming and Qing Dynasties.
Evolved from pillar-shaped struts (矮老[ǎi lǎo]), they can be installed on doors, windows, tables, chairs, beds or other kinds of furniture with decorative design.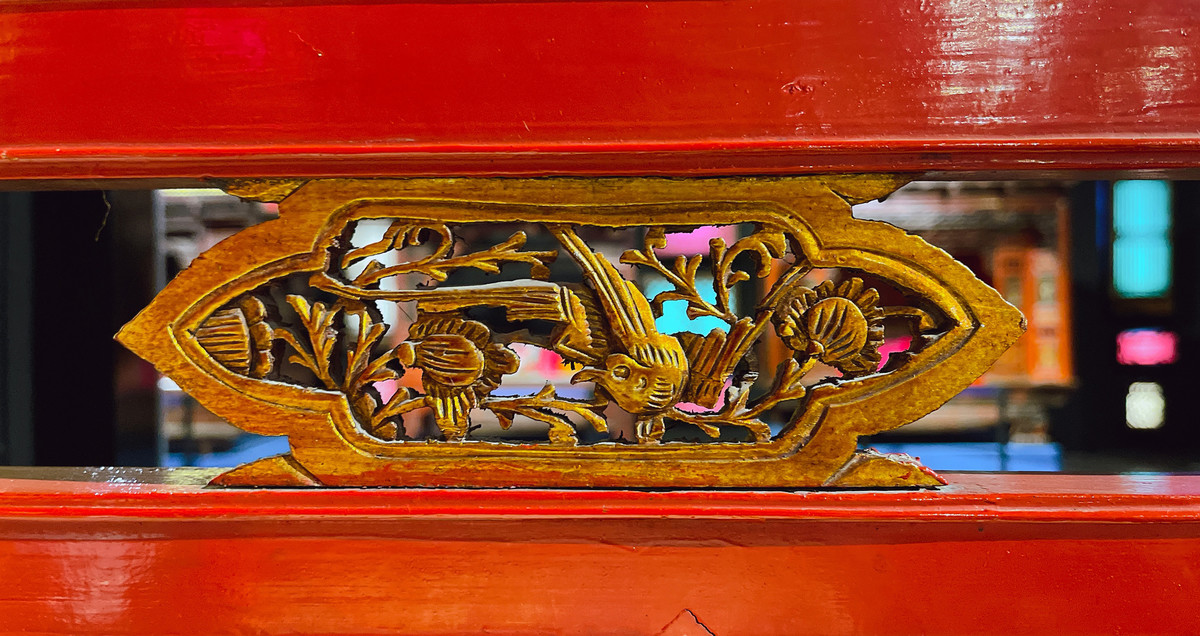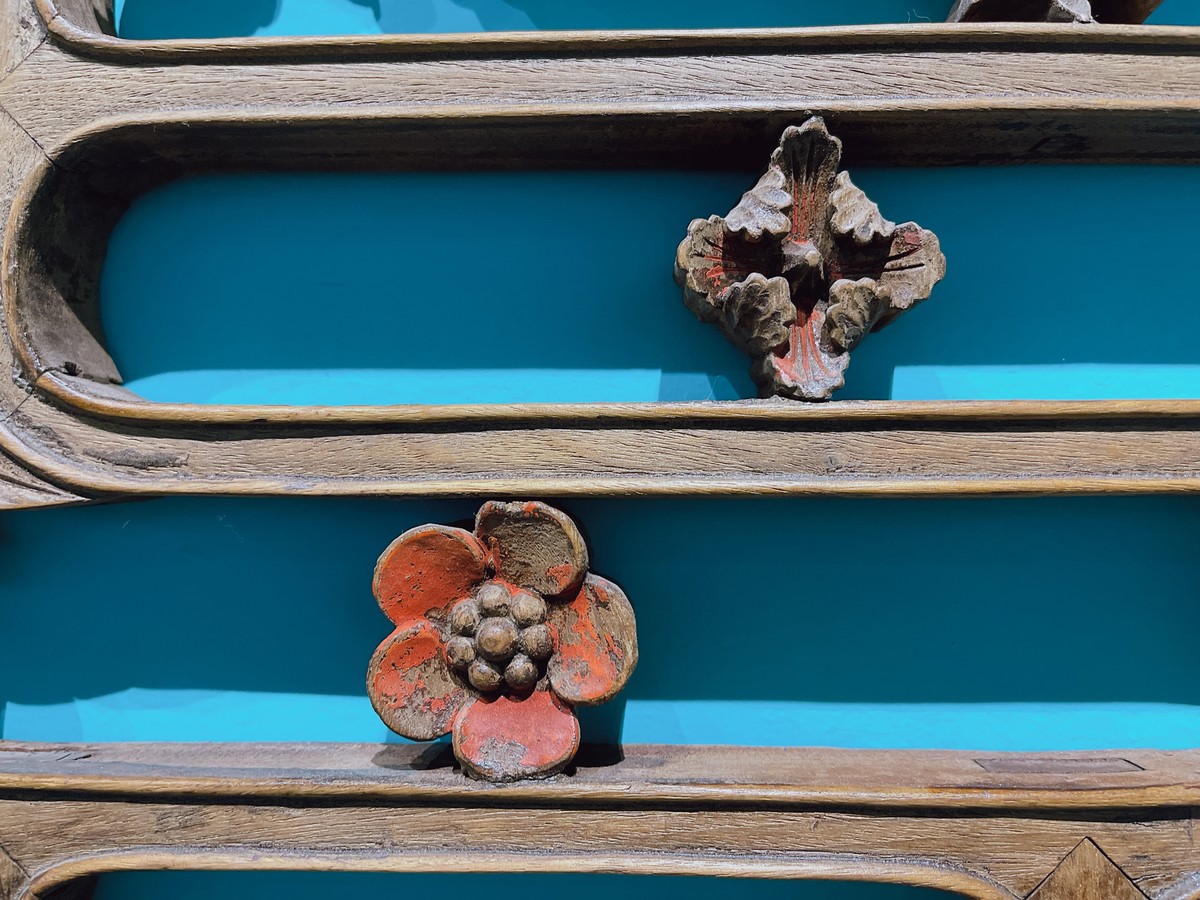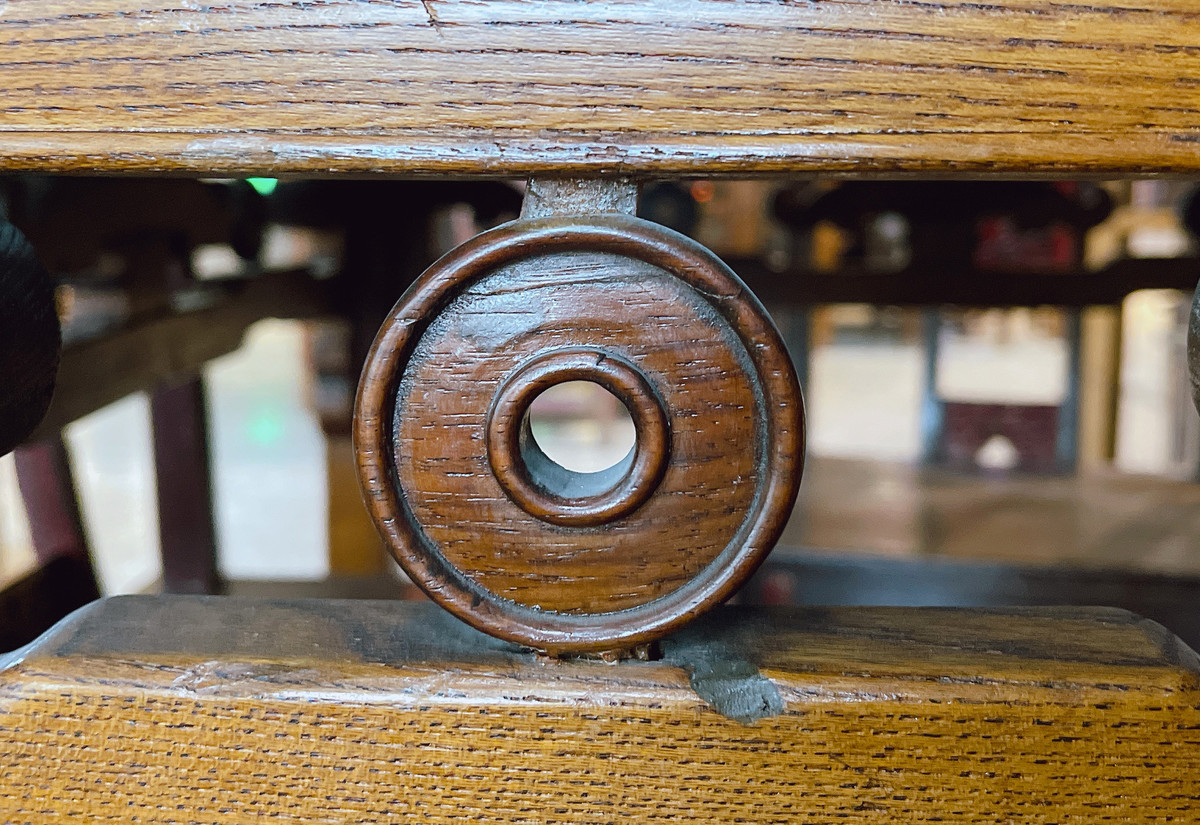 卡子花一方面充当着"矮老"
起到支撑和稳固四周构件的作用
一方面又利用变化多端的造型
起到较强的装饰美化作用
卡子花 [kǎ zǐ huā] Decorative struts function to support and balance the surrounding components as well as decorate the furniture.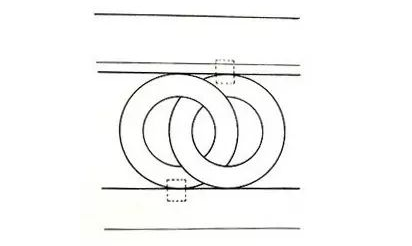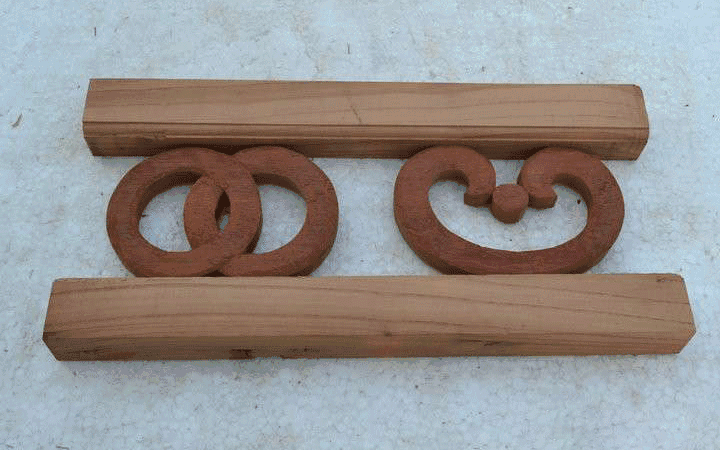 卡子花榫卯结构展示(图片来源于网络)
卡子花 in a mortise structure (photo from internet)
卡子花与上下构件的联结方法
或为本身上下出榫,或为上下栽榫
或用铁棍贯穿
通常是由其形状来决定联结的方法
They are combined with the adjacent parts by a connecting mortise-and-tenon structure or an iron nail, in accordance with its shape.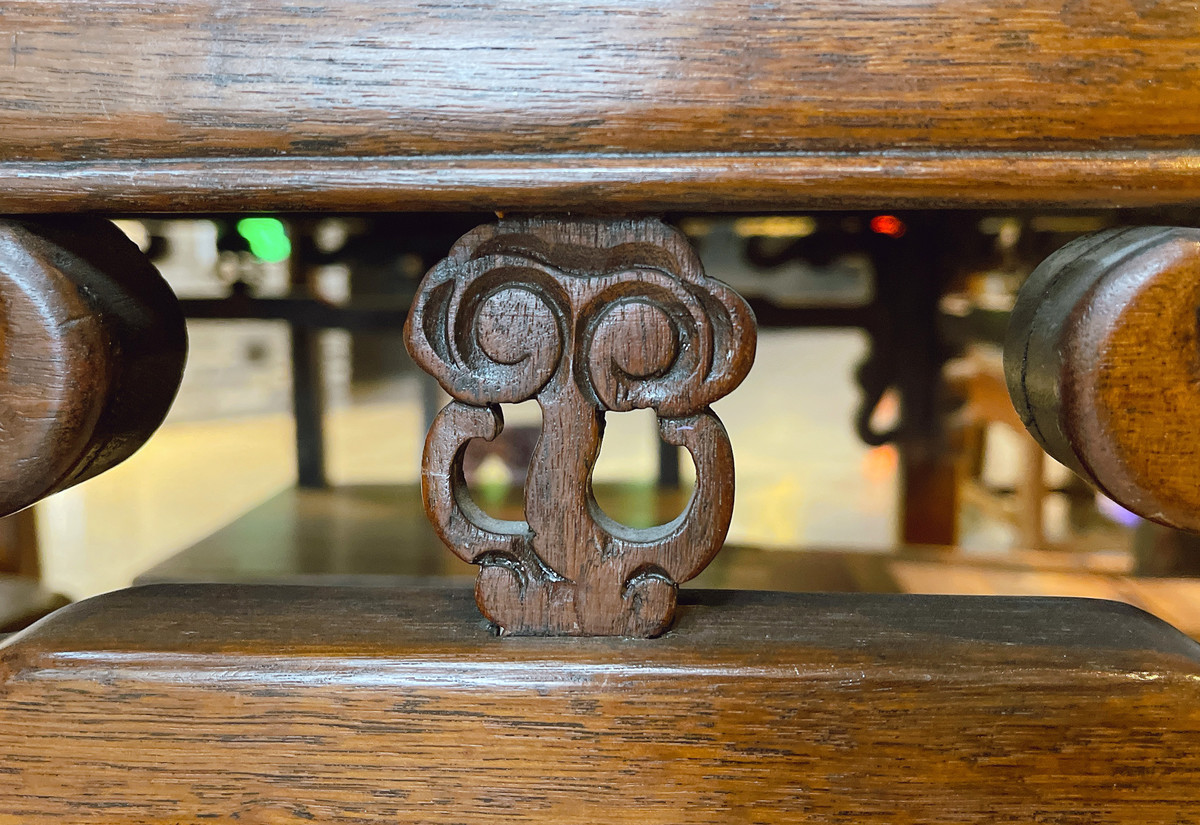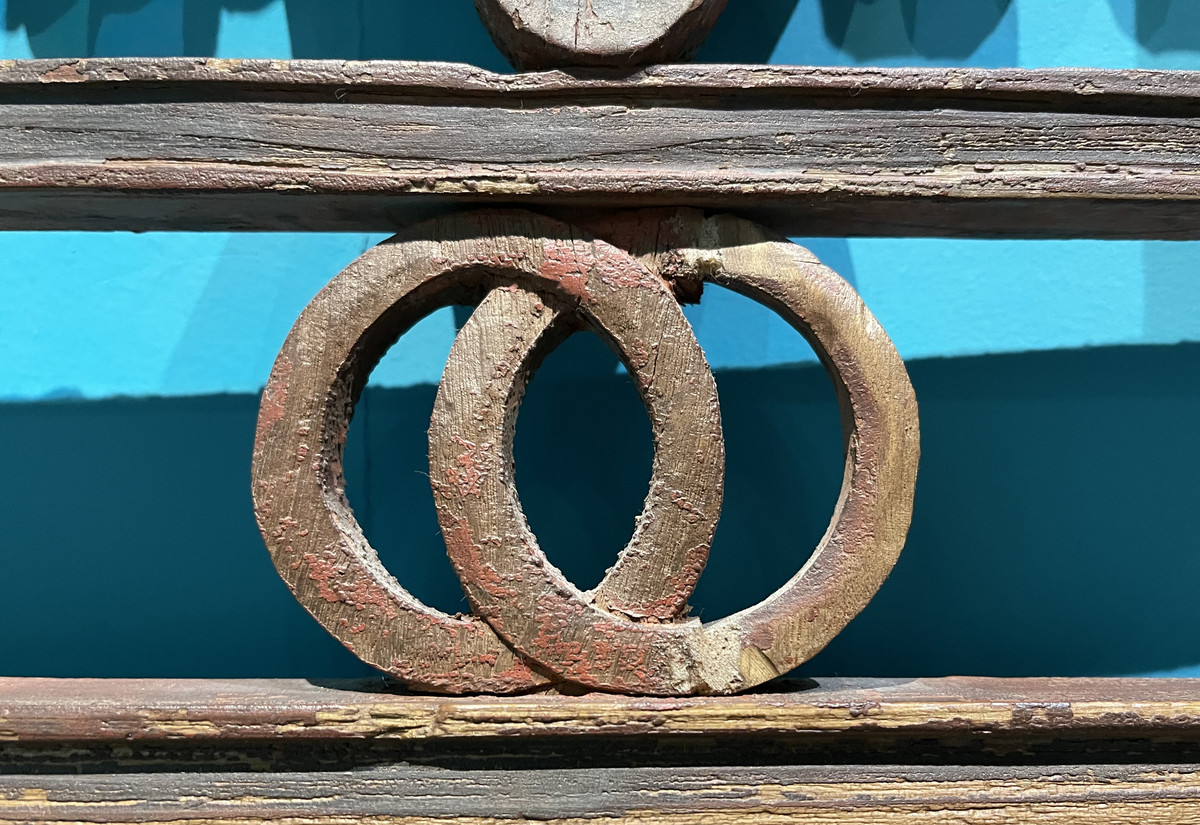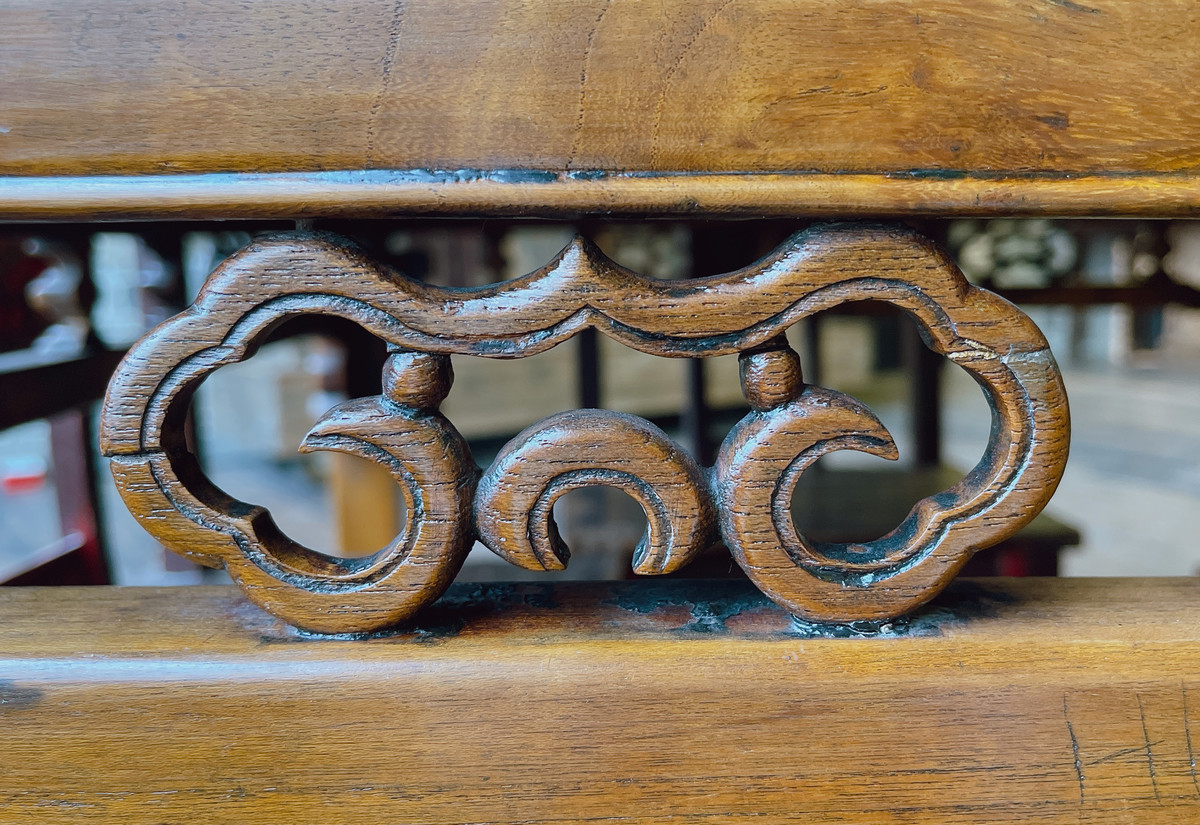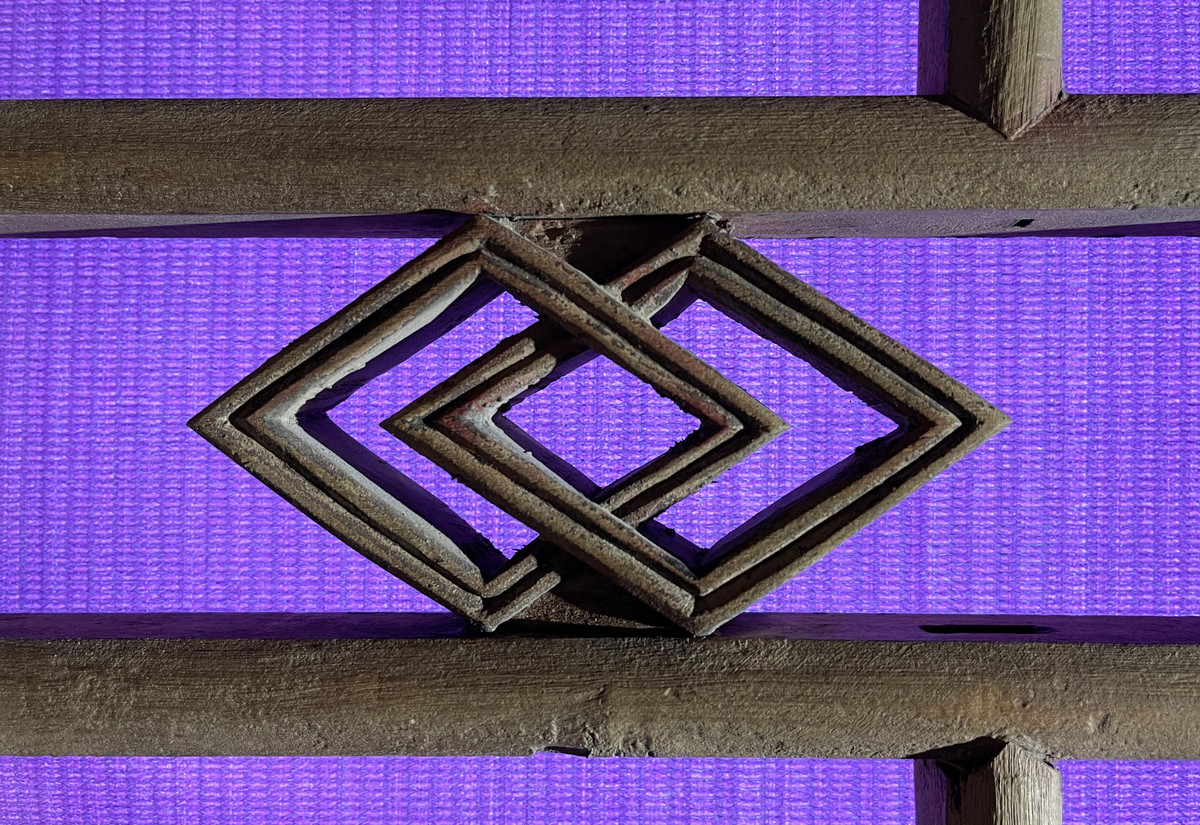 卡子花占据家具的比例虽小
但能工巧匠们在这方寸之地花尽了心思
几何图案、花草动物、人物故事……
不同的内容表现着不同的吉祥寓意和情趣
Craftsmen took great efforts to design decorative struts, which represent only a small piece of the entire furniture piece.
Nevertheless, auspicious meanings and a love for life were embedded in the various designs, such as geometric patterns, plants and animals, and human stories...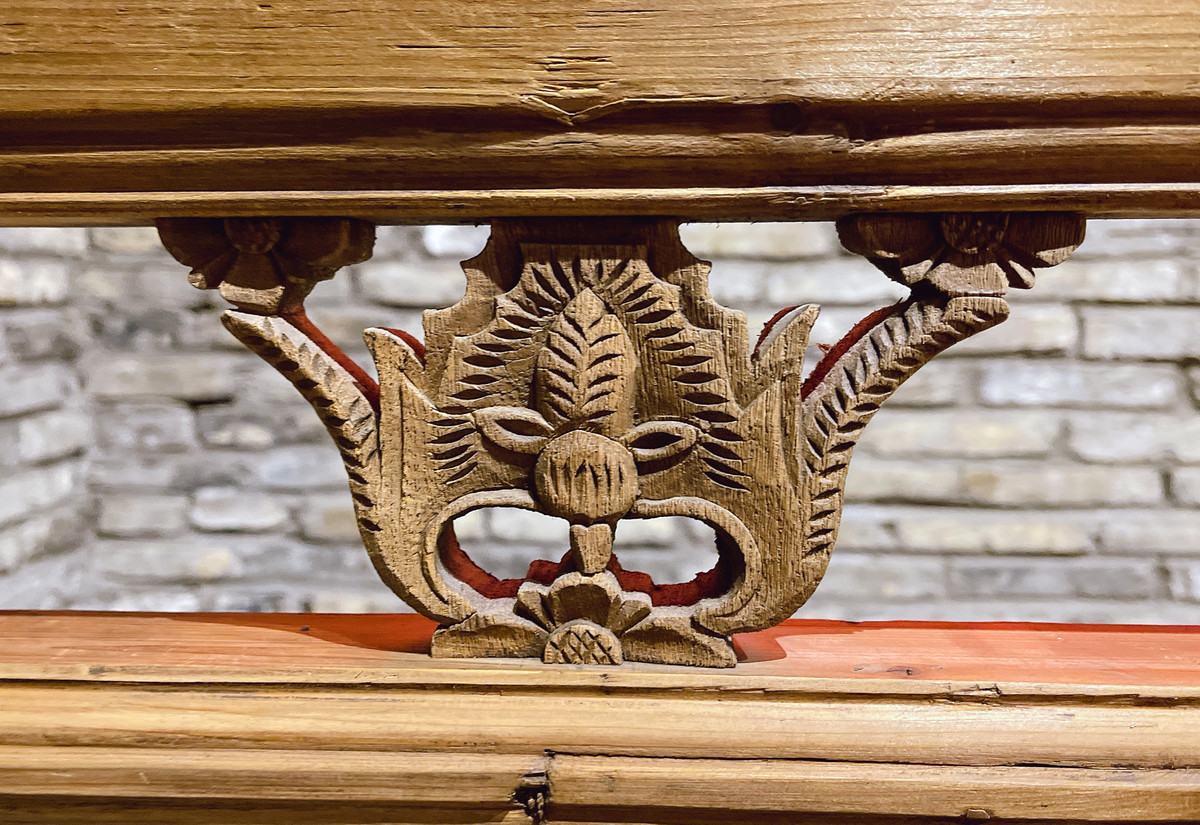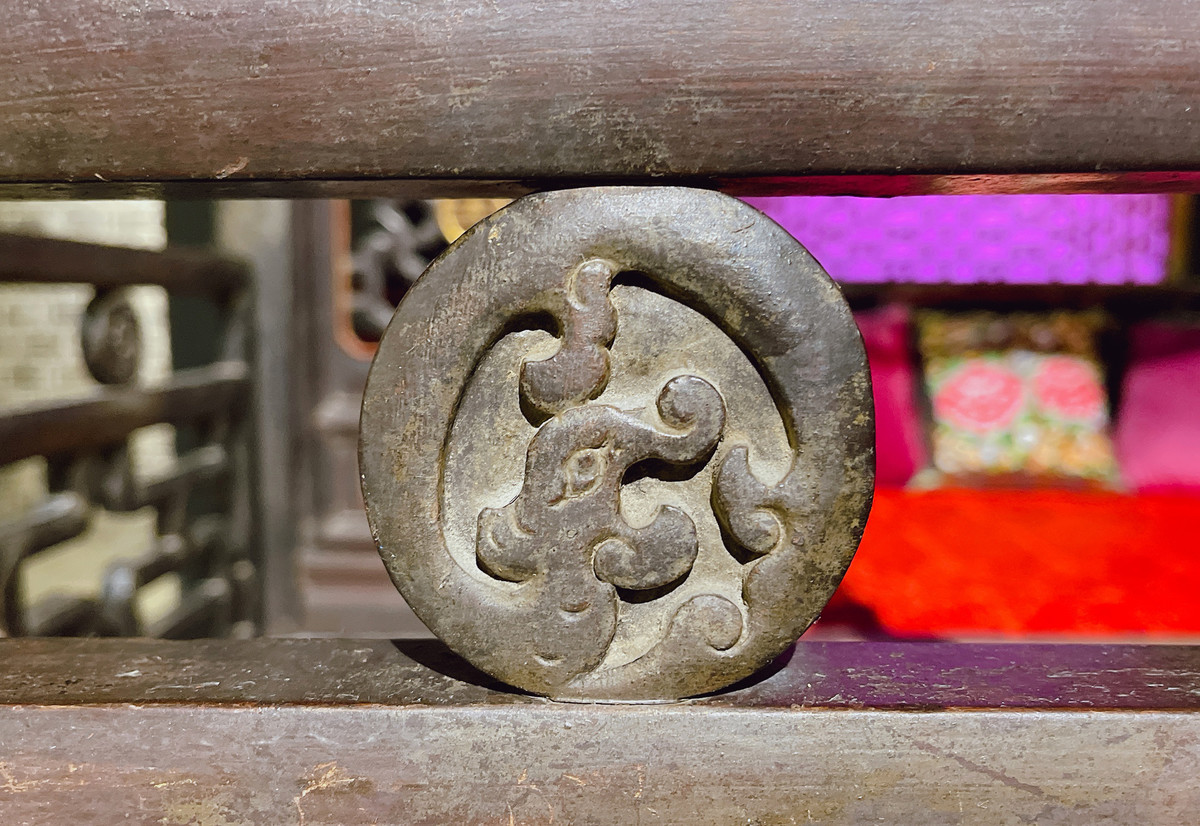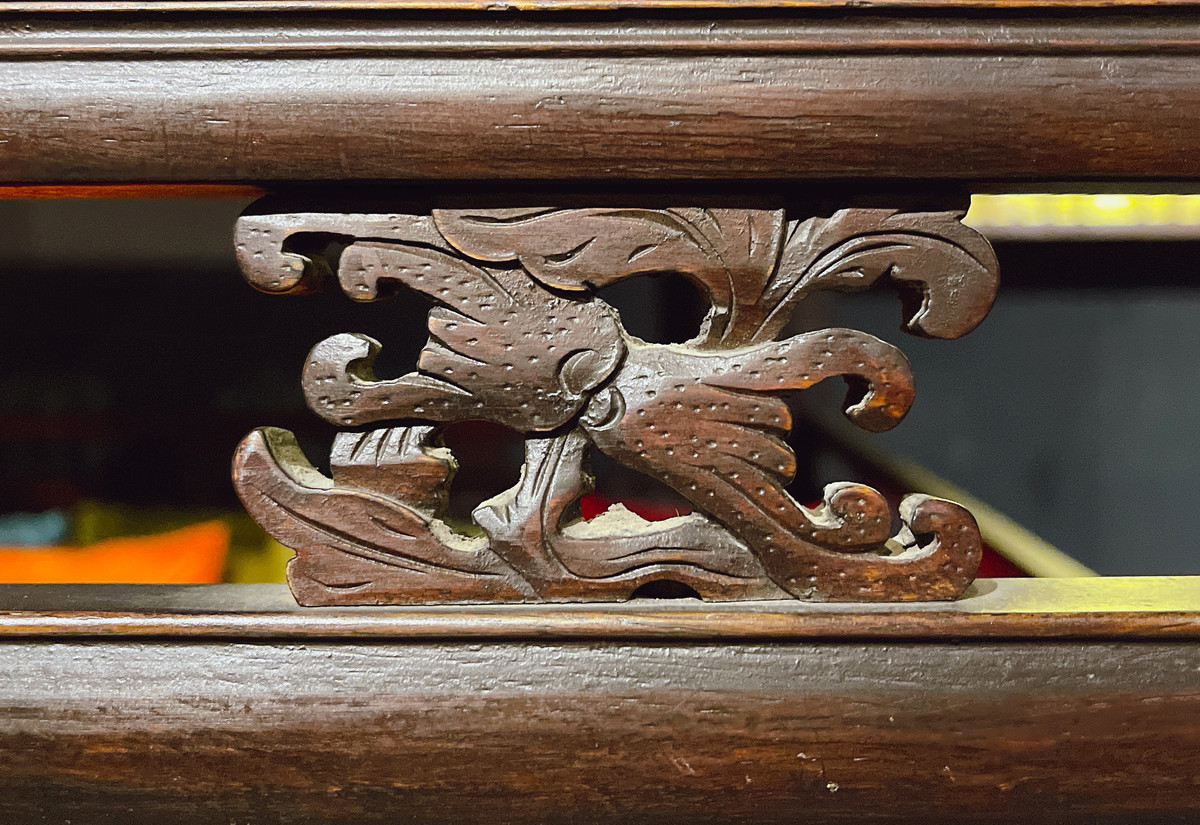 家具是人们生活的功能性必需品
也是集文化与审美的工艺品
卡子花,这玲珑之地的家具构件
也能生出不同凡响的美
Furniture plays an indispensable role in our life and also serves as living functional craft pieces that combine both culture and art.
Those seemingly small, furniture components are actually quite unique in that they provide a pleasing aesthetic in their patterns and variations.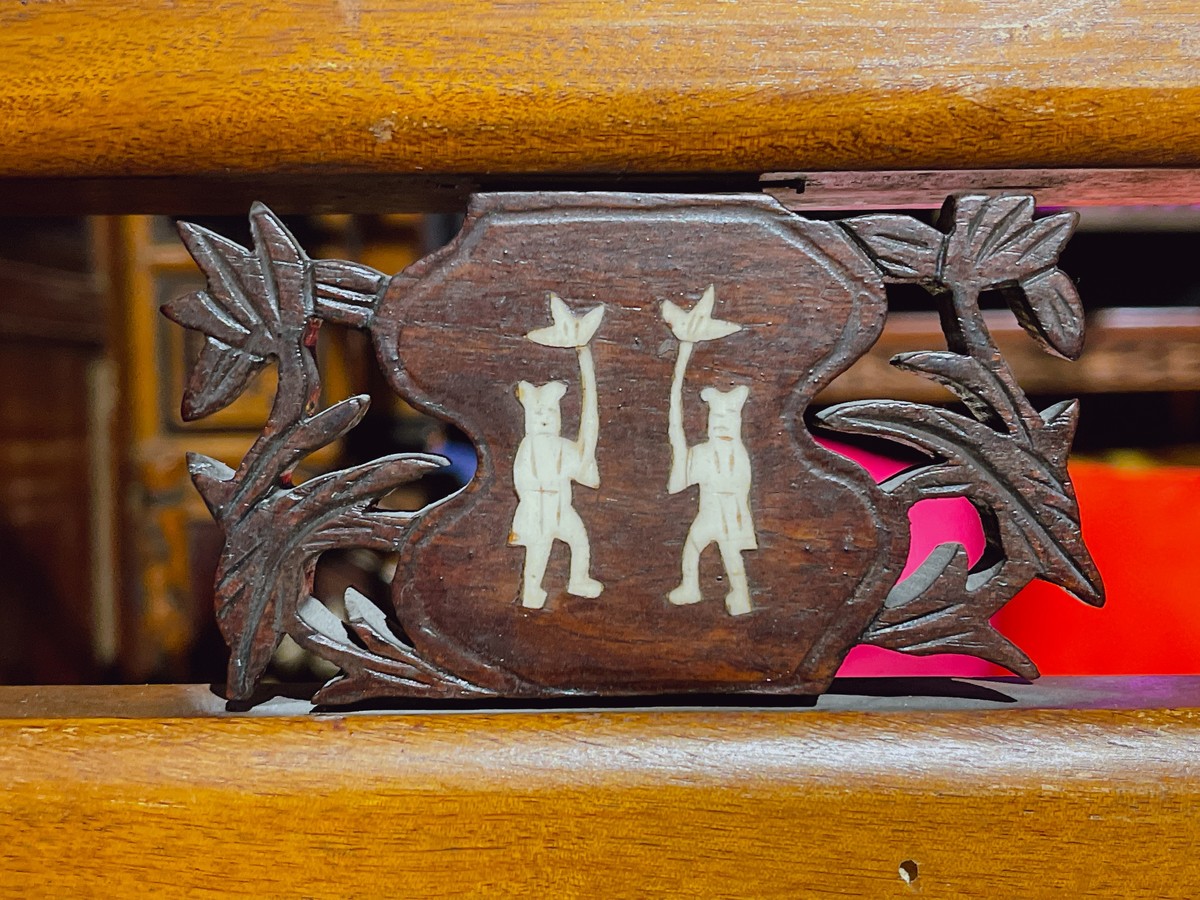 我们邀请您在下次参观六悦博物馆时
浏览和欣赏这些成百上千的
传统家具上的小型装饰构件
We invite you to view and appreciate hundreds or thousands of these small beautiful decorative furniture pieces during your next visit to Six Arts Museum.