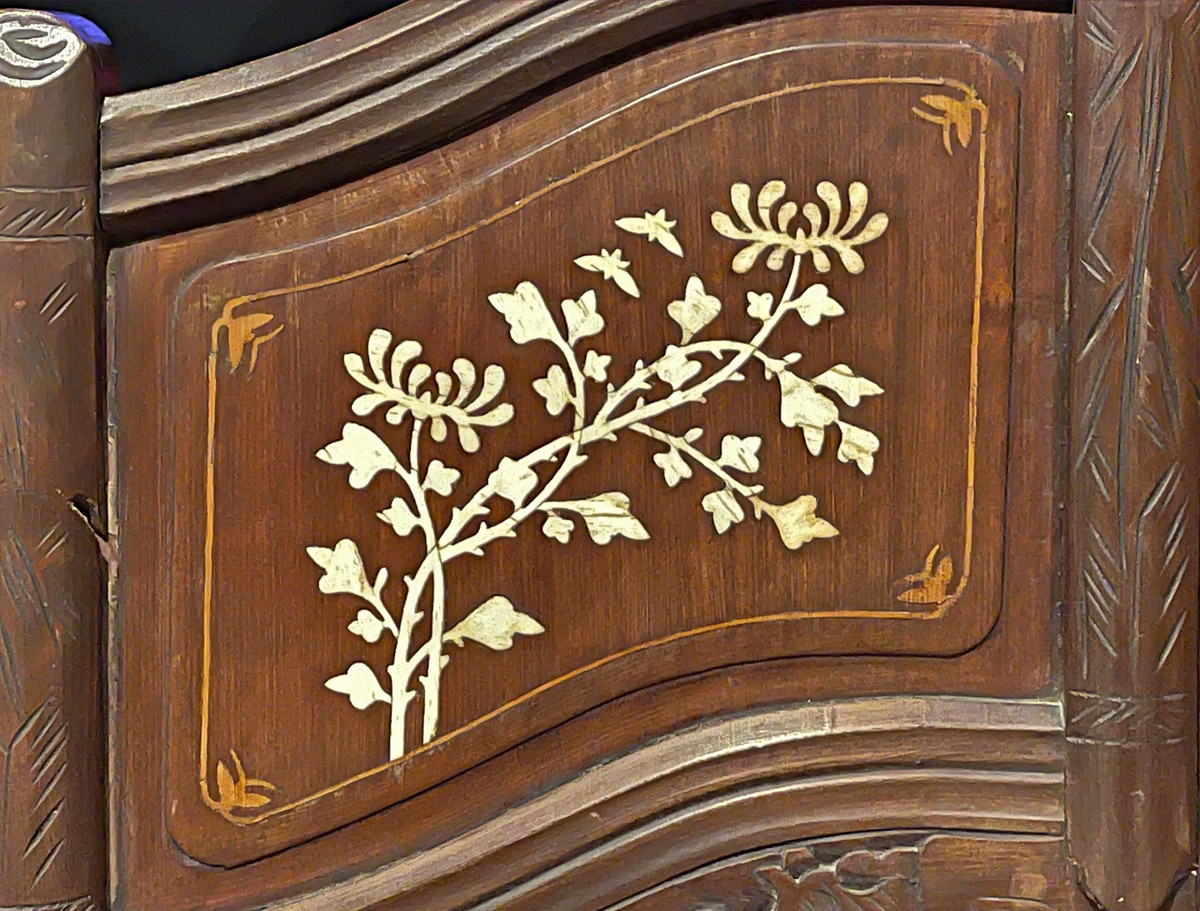 镶嵌工艺是中国传统家具中
最雅致的装饰工艺之一
指将各种质地的材料镶嵌在家具上
组成各种图案的工艺
Inlaying is the most elegant styles of traditional Chinese furniture.
The furniture is inlaid with various materials, which become different patterns.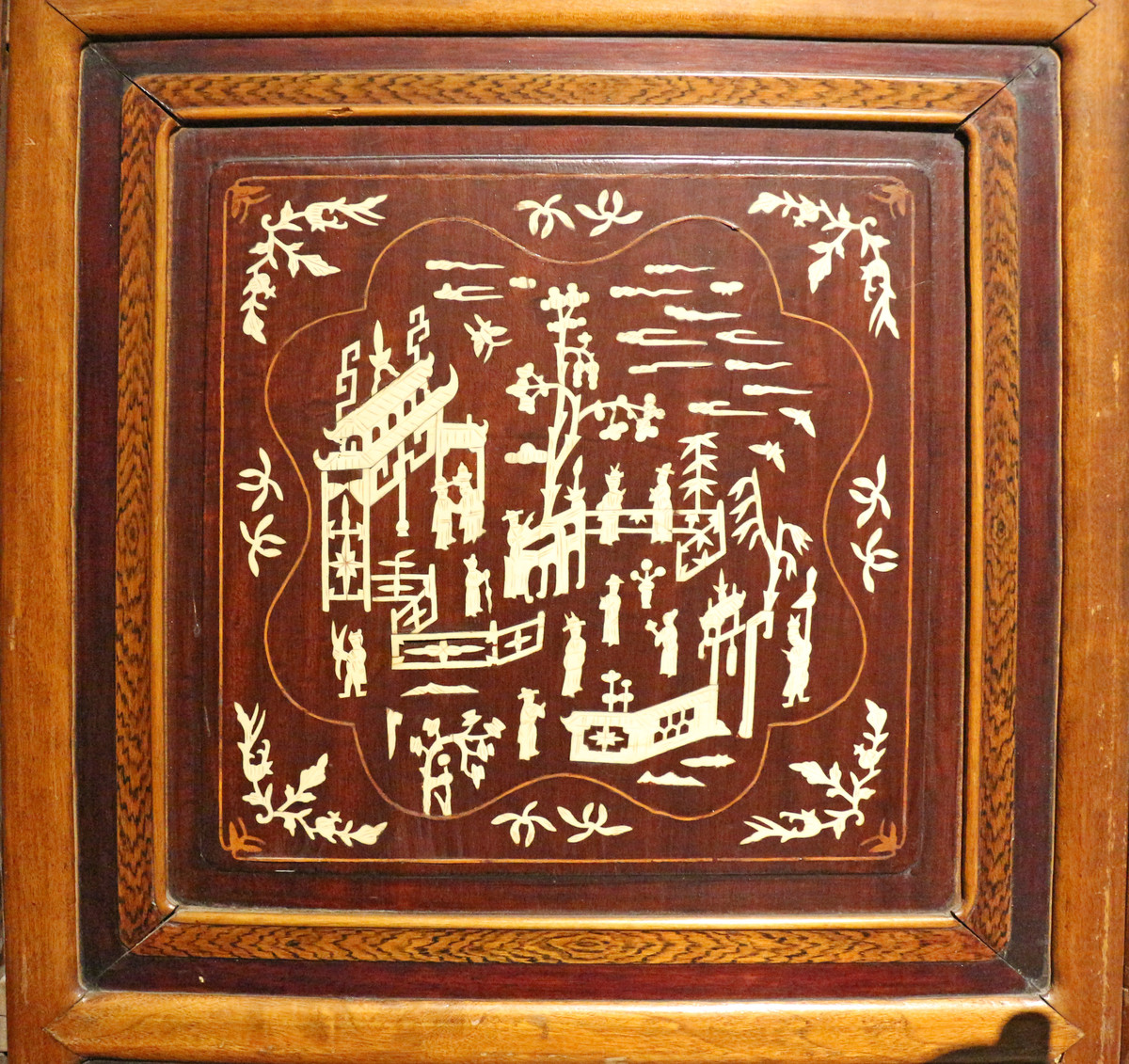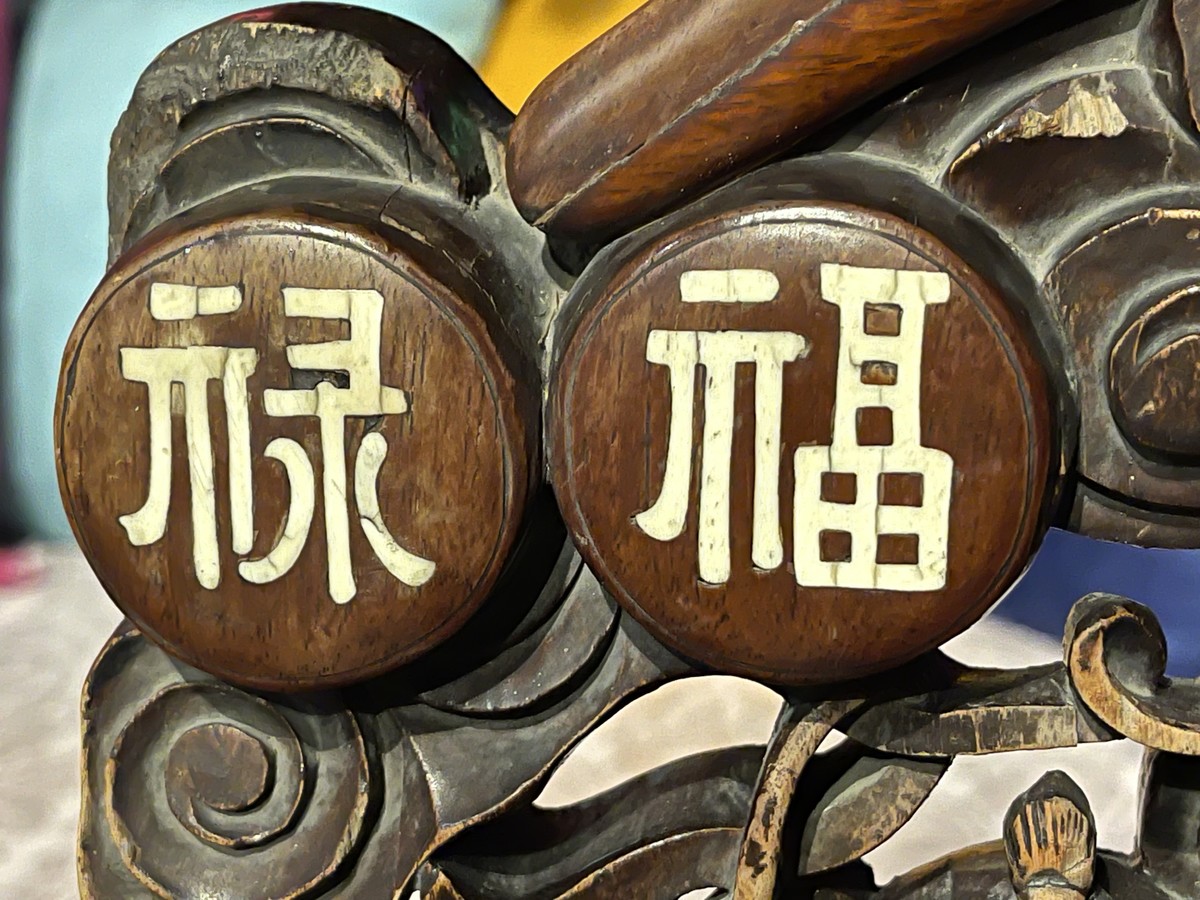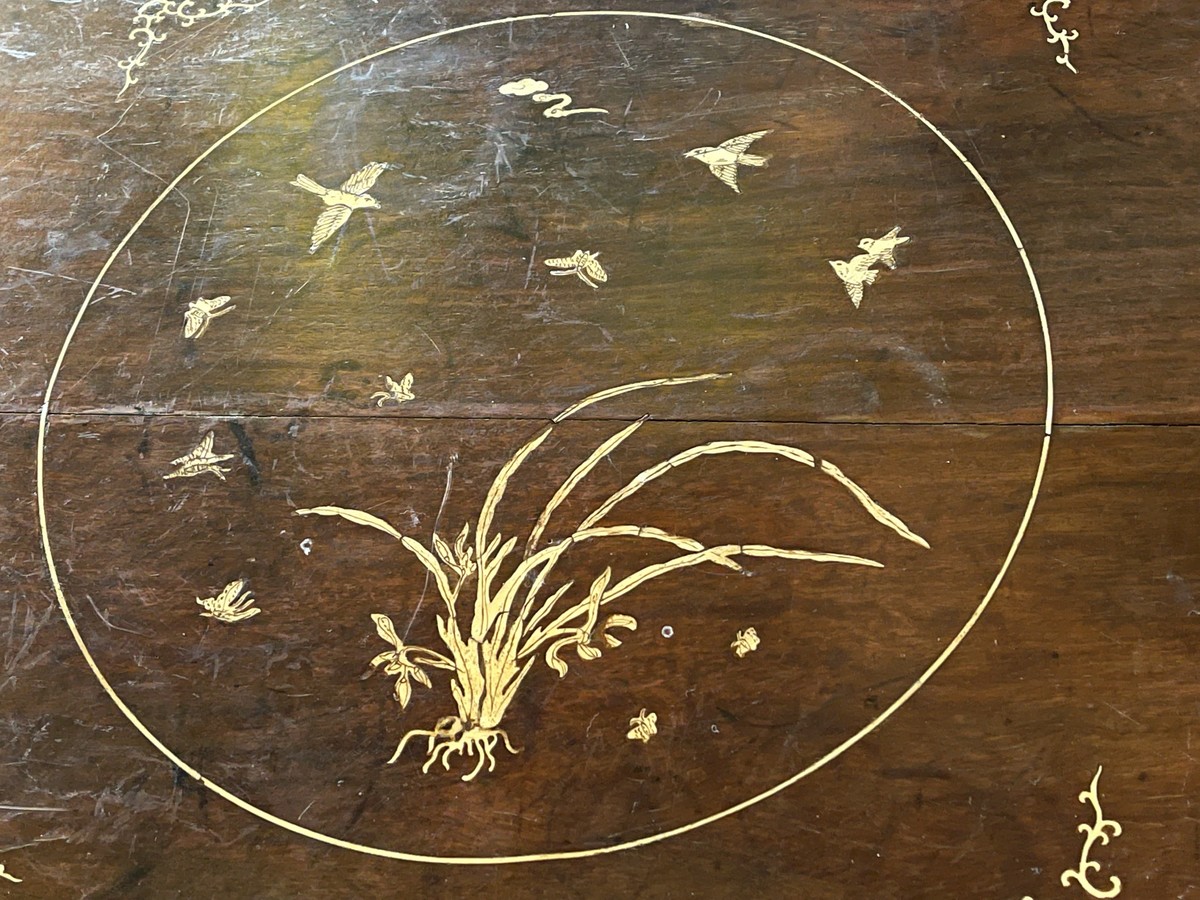 骨木镶嵌
The handicraft of bone inlay in wood
"镶"和"嵌",本为两种工艺手法
在家具上的运用,并无直接联系
清代末期,人们常把镶嵌二字合成
形成专用名词,指嵌有各式花纹的器物
In Chinese language, "inlay" is referred to as "镶嵌" [xiāng qiàn], which is represented in two different techniques.
In the late Qing Dynasty, "镶" and "嵌" were combined for a new word meaning ornately inlaid items.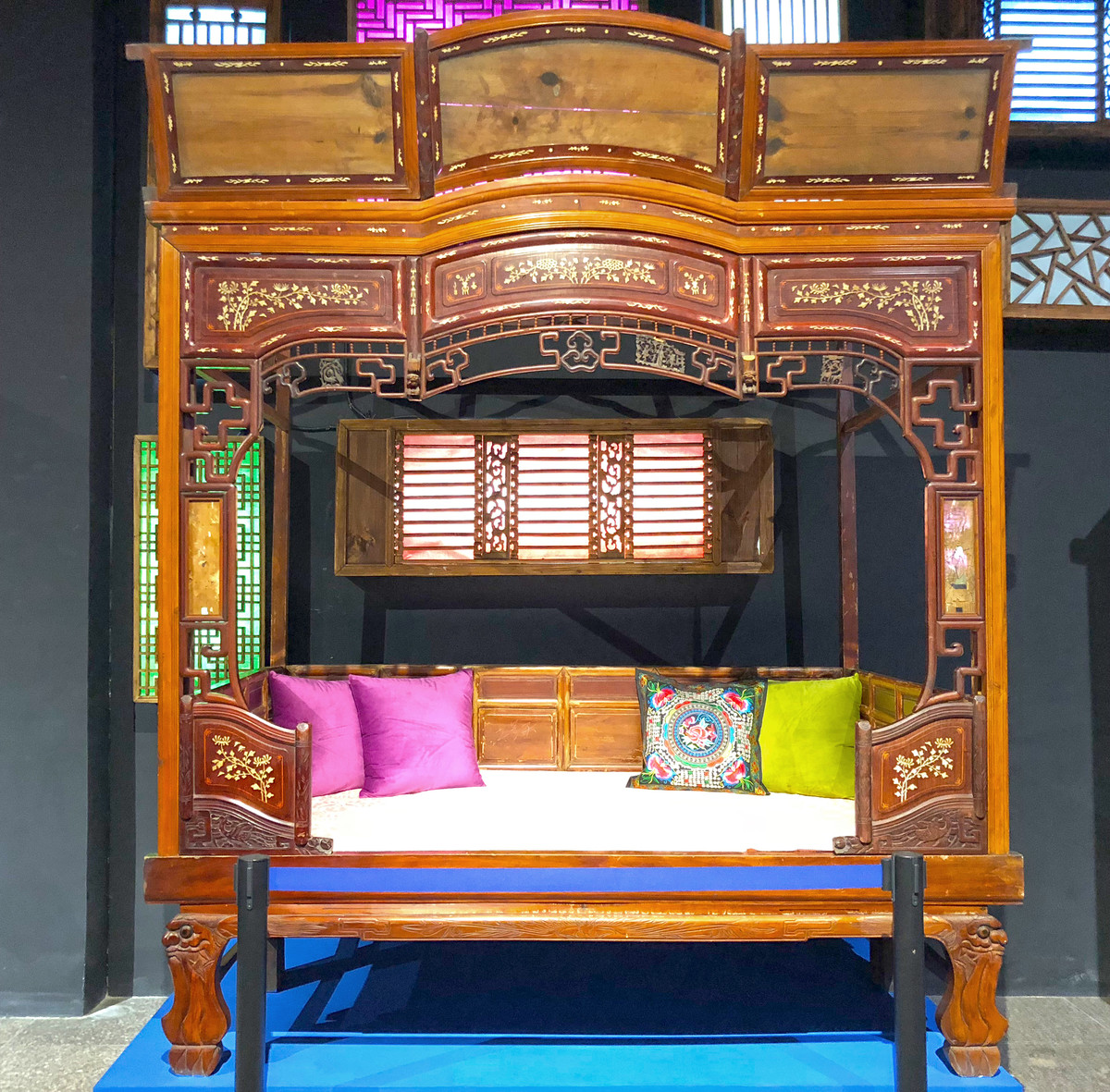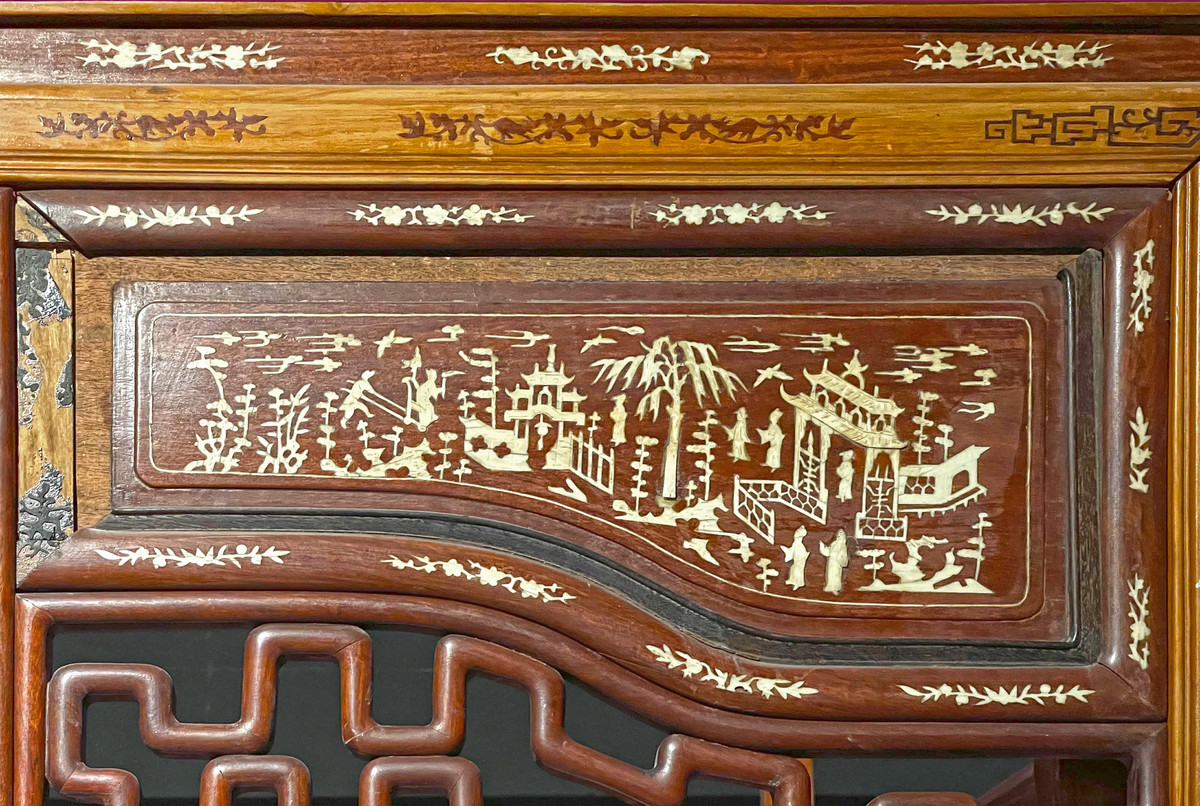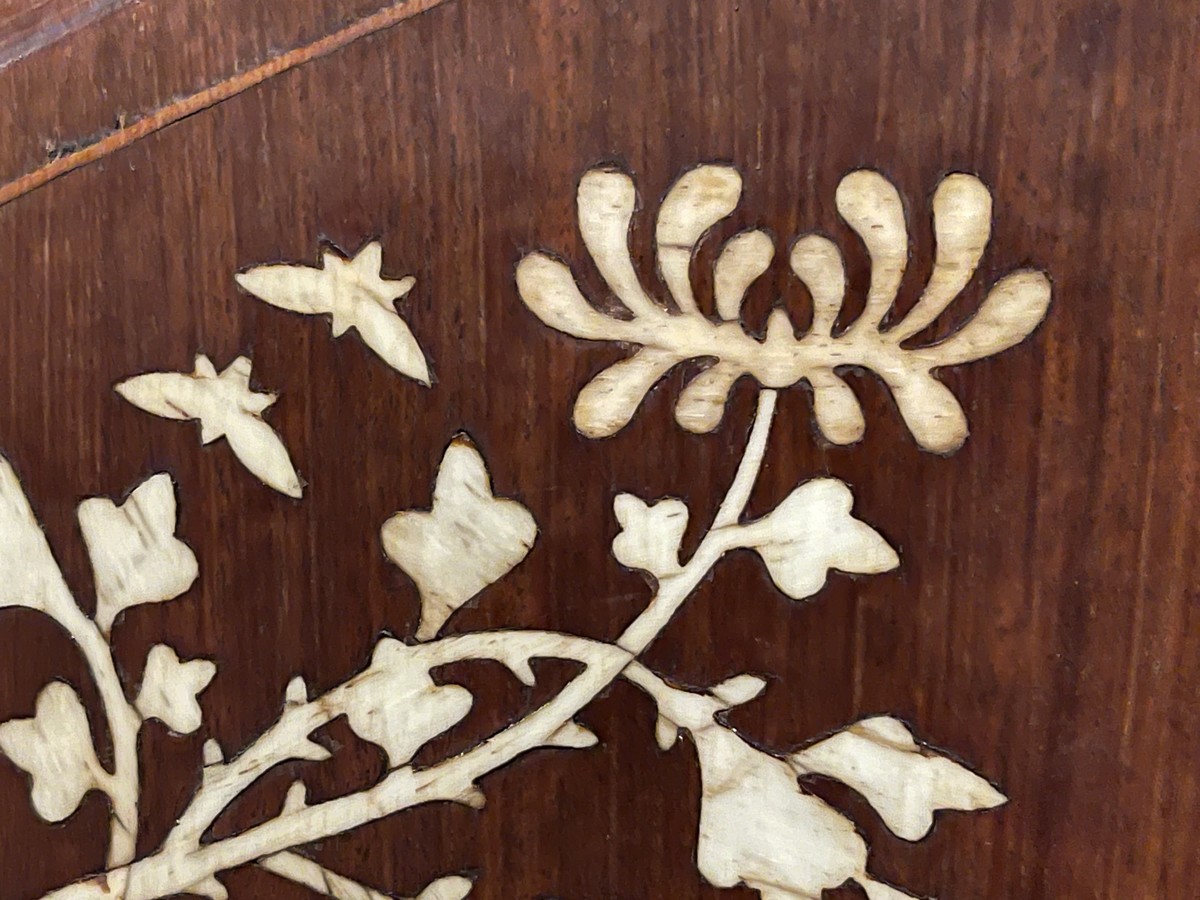 浙江宁波骨木镶嵌古床
Wooden bed with bone inlay from Ningbo, Zhejiang Province
骨木镶嵌工艺在我国流传甚广
嵌骨家具以浙江宁波最为著名
利用牛角、牛骨甚至象骨、象牙
雕刻成各种图形,装饰在家具上
以获得精美华贵的艺术效果
The handicraft of bone inlay in wood is widespread in China.
The most well-known bone inlaid furniture is from Ningbo, Zhejiang Province.
The furniture is inlaid with ox horn, ox bone, or even elephant bone and ivory, which achieves an effect of elegance and luxury.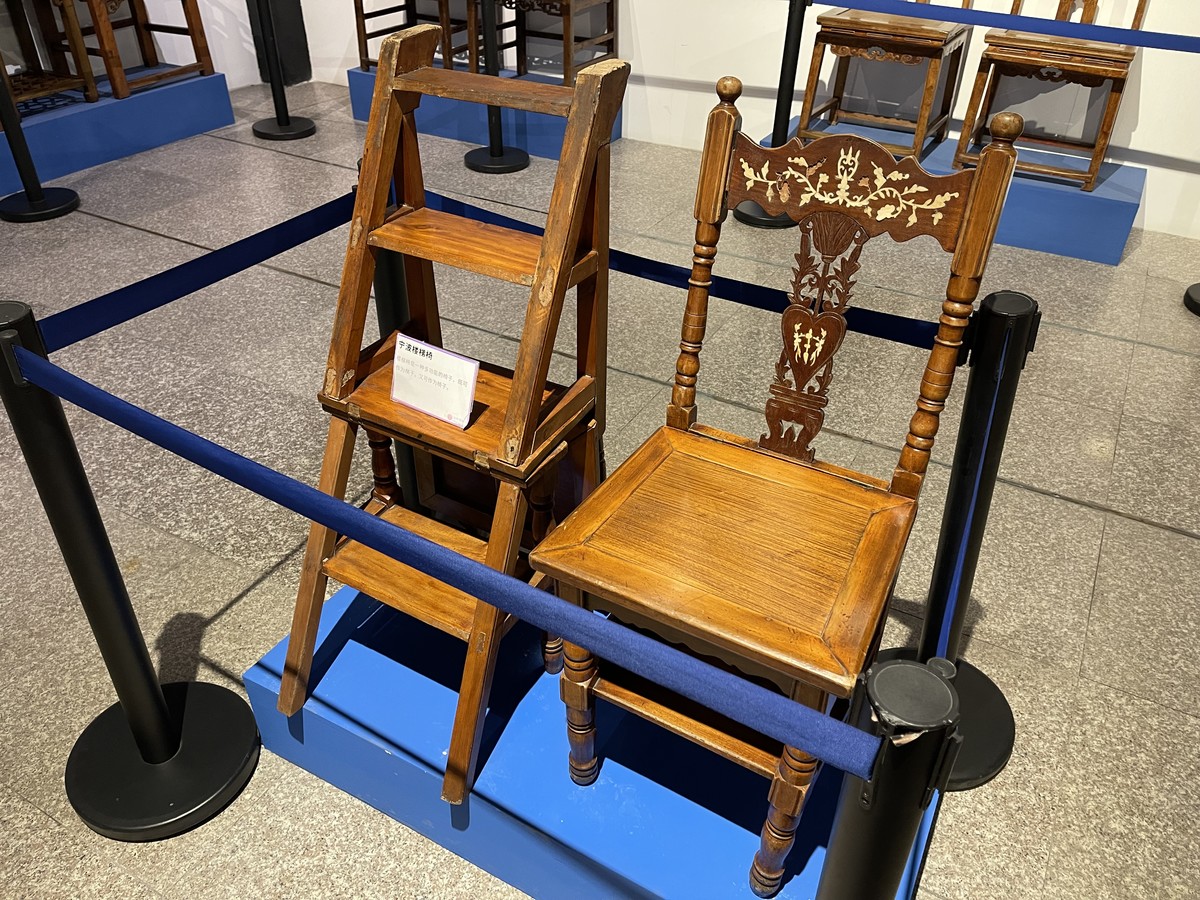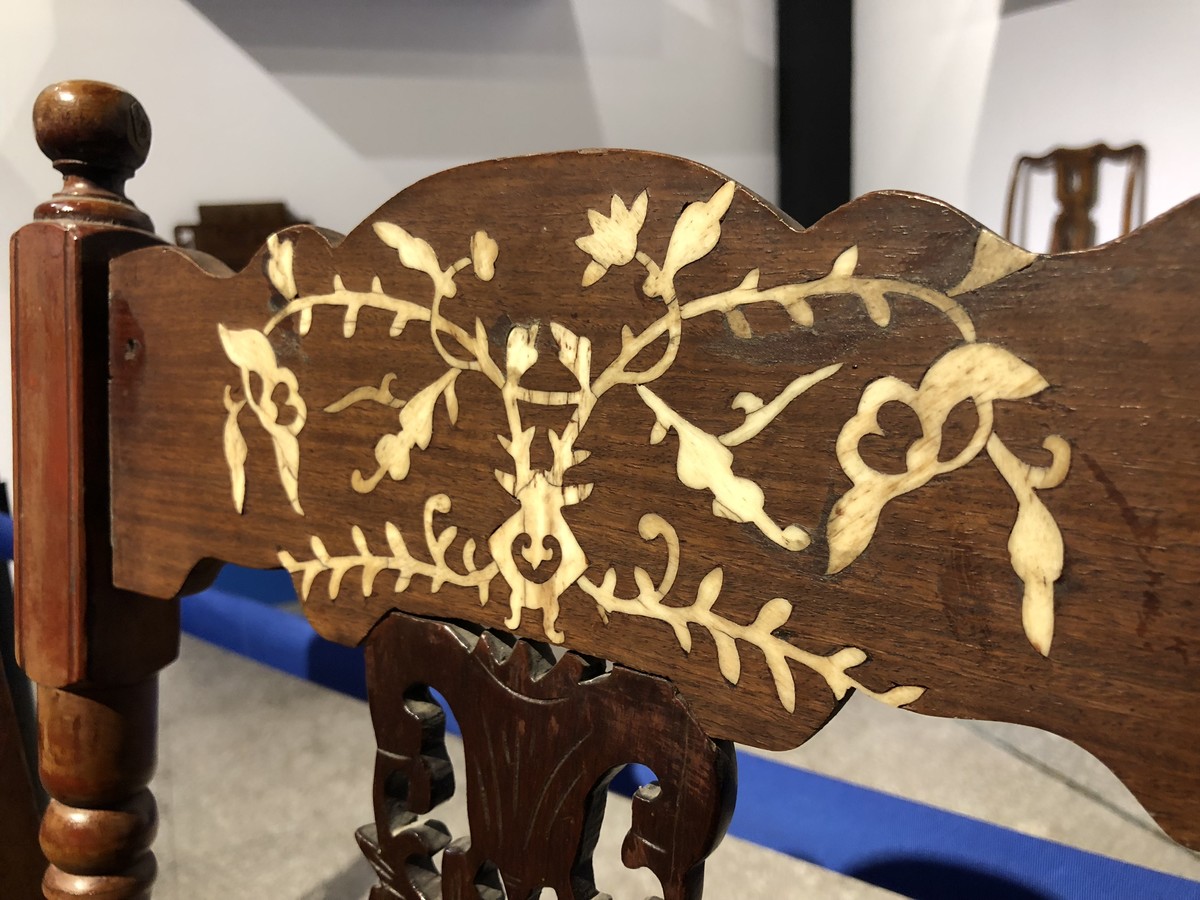 骨木镶嵌的折叠椅
Folding chairs with bone inlay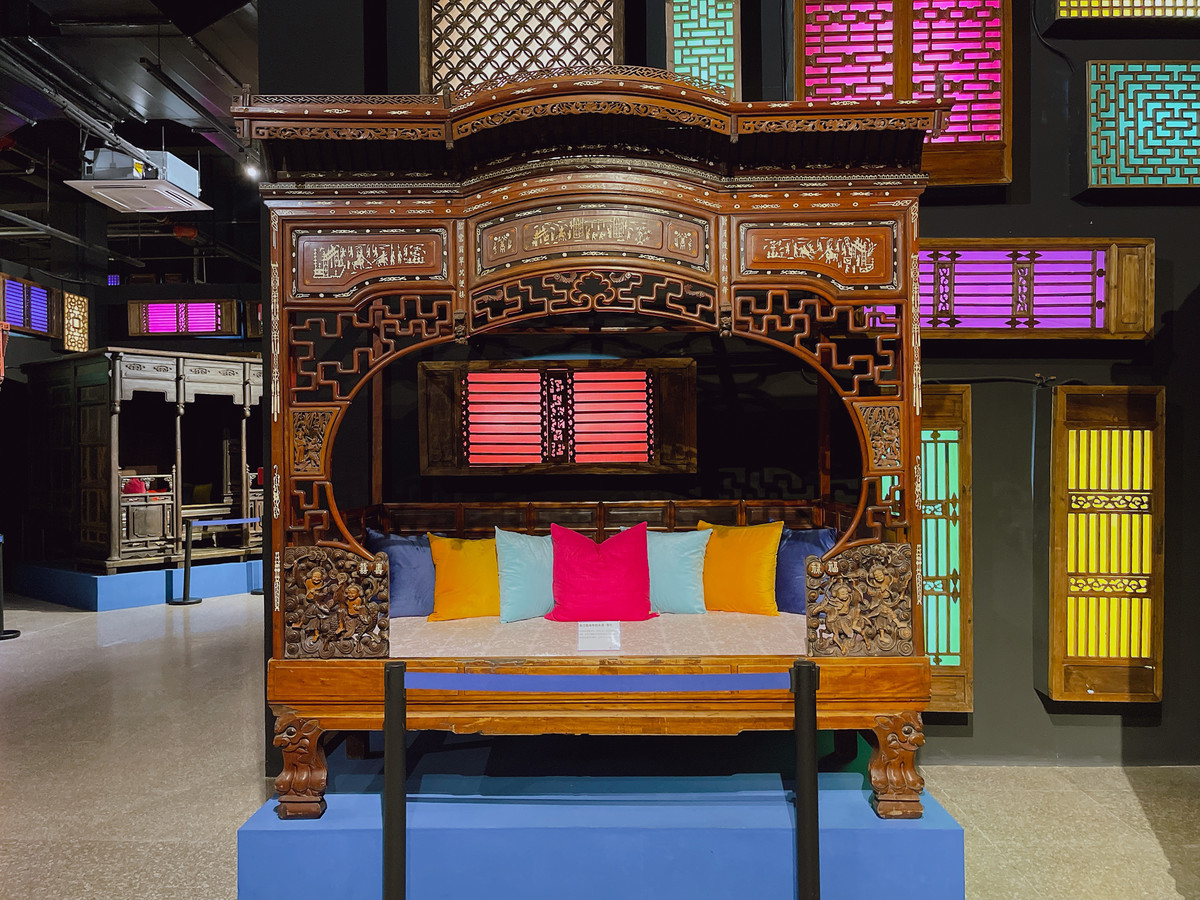 利用黄杨木刻画人物的脸和身体
Boxwood carvings with a pattern of human face and body
浙江宁波的甬氏床上除了嵌骨装饰
亦有木雕镶嵌,用不同颜色的木料
进行刻画和镶嵌,形成有层次的图案
或只是装饰图案的局部,起到突出的作用
This bed from Ningbo, Zhejiang Province, is inlaid with bone as well as wood. The wood inlay is made from different colored wood, which is carved, painted and applied to the inlay, and becomes a pattern of different layers or only decorates part of a pattern as an accent.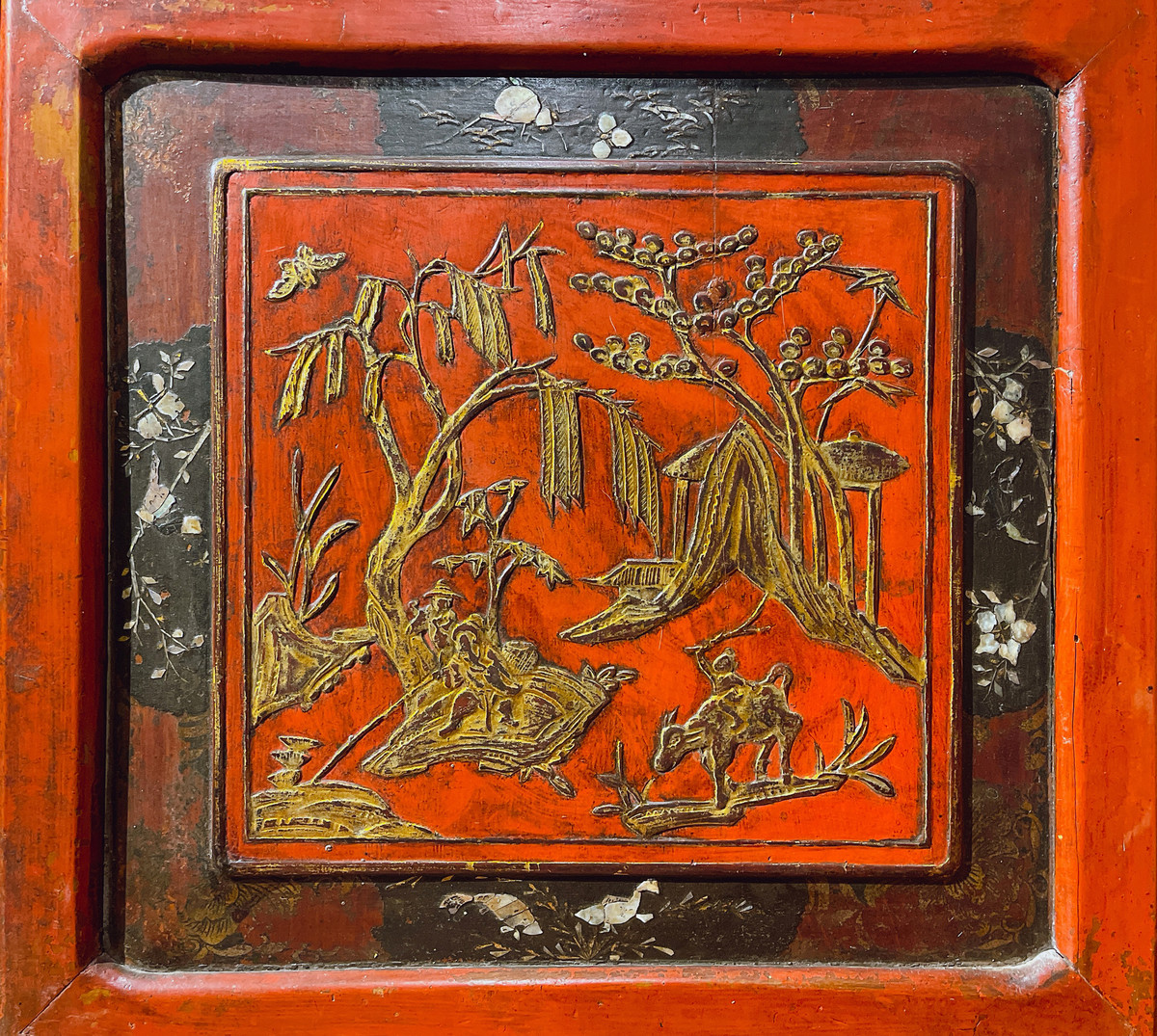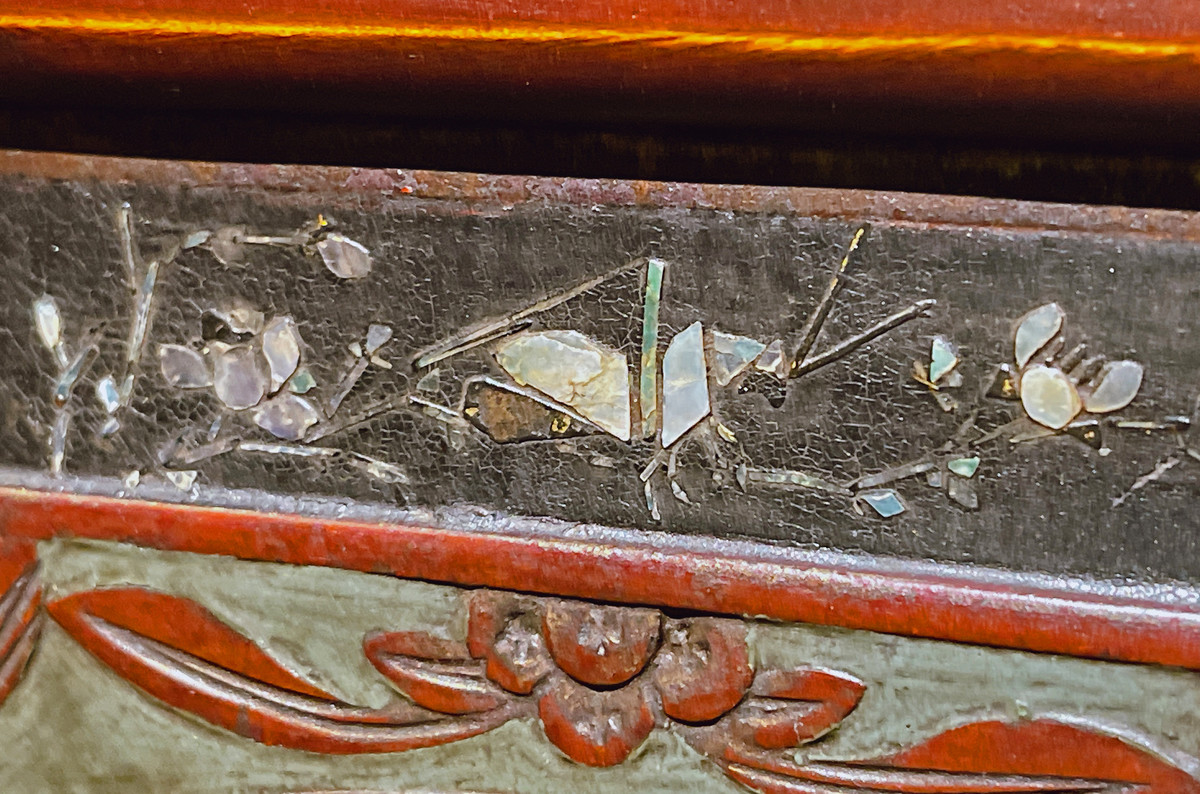 嵌螺钿
wood with sea snails and shells inlay
螺钿是指用螺壳与海贝磨制成
人物、花鸟、几何图形或文字等薄片
根据画面需要而镶嵌在
器物表面的装饰工艺的总称
色泽绚丽,具有强烈的视觉效果
Sea snails and shells shown in the carvings above are made into thin slivers with design of human figures, birds and flowers, geometric patterns or Chinese characters.
The shell slivers are used as inlay on the surface of items and their gorgeous colors have a strong visual effects.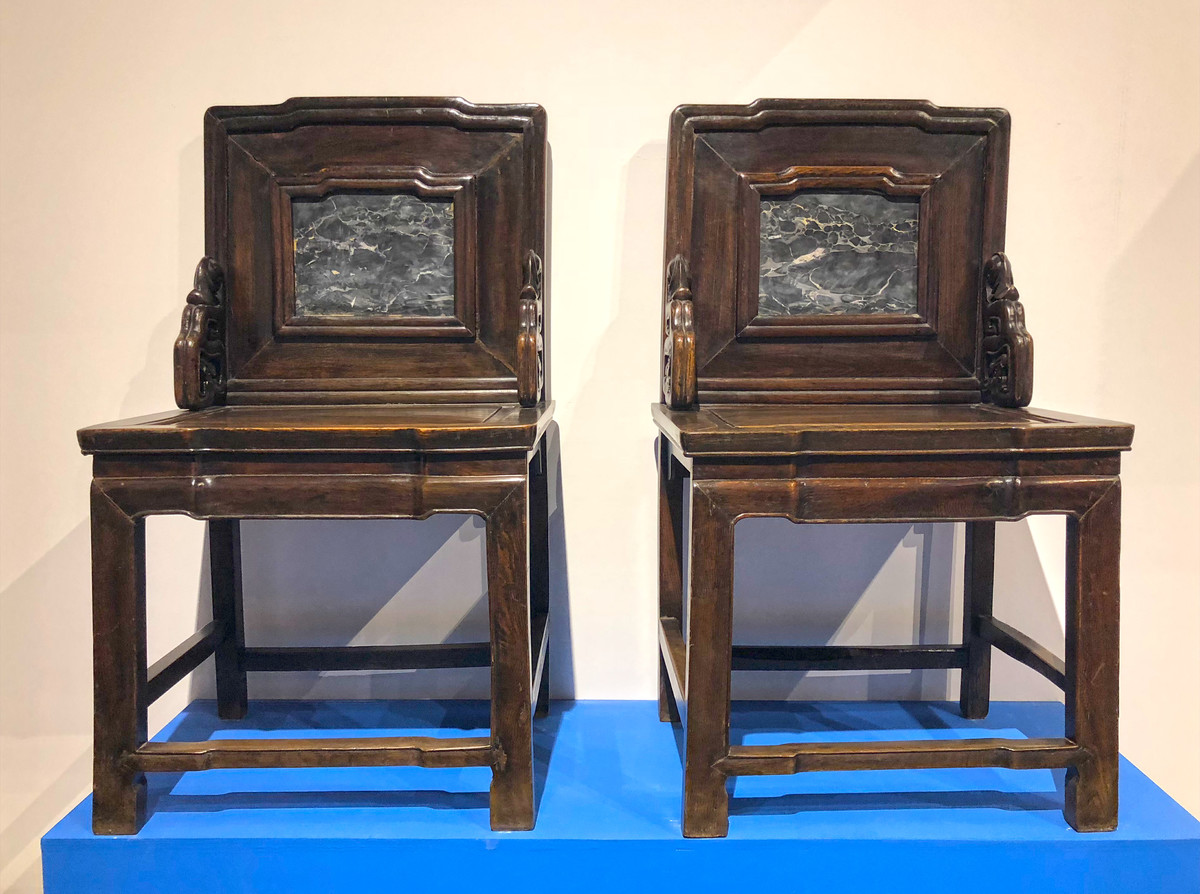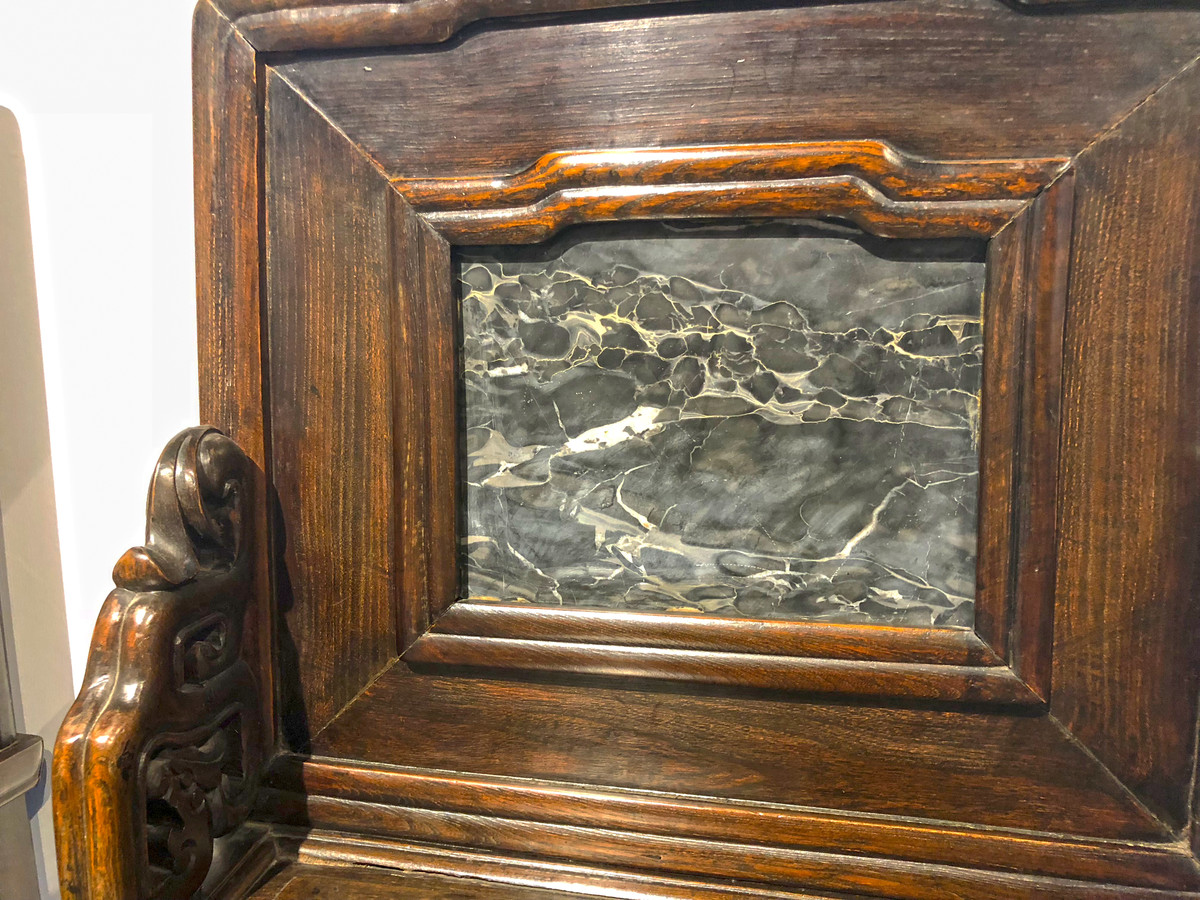 镶嵌大理石面板的屏背椅
A chair with marble inlay
石料被用于镶嵌屏风屏心或桌椅的面心
以天然生成山水云烟纹者为佳品
石头上自然的纹理,让人赏心悦目
Stone material is also applied to the inlay on screens, tables and chairs.
The best stone inlay are the ones with patterns of mist-shrouded mountains and rivers.
The natural stone grain adds to the vividness of the design.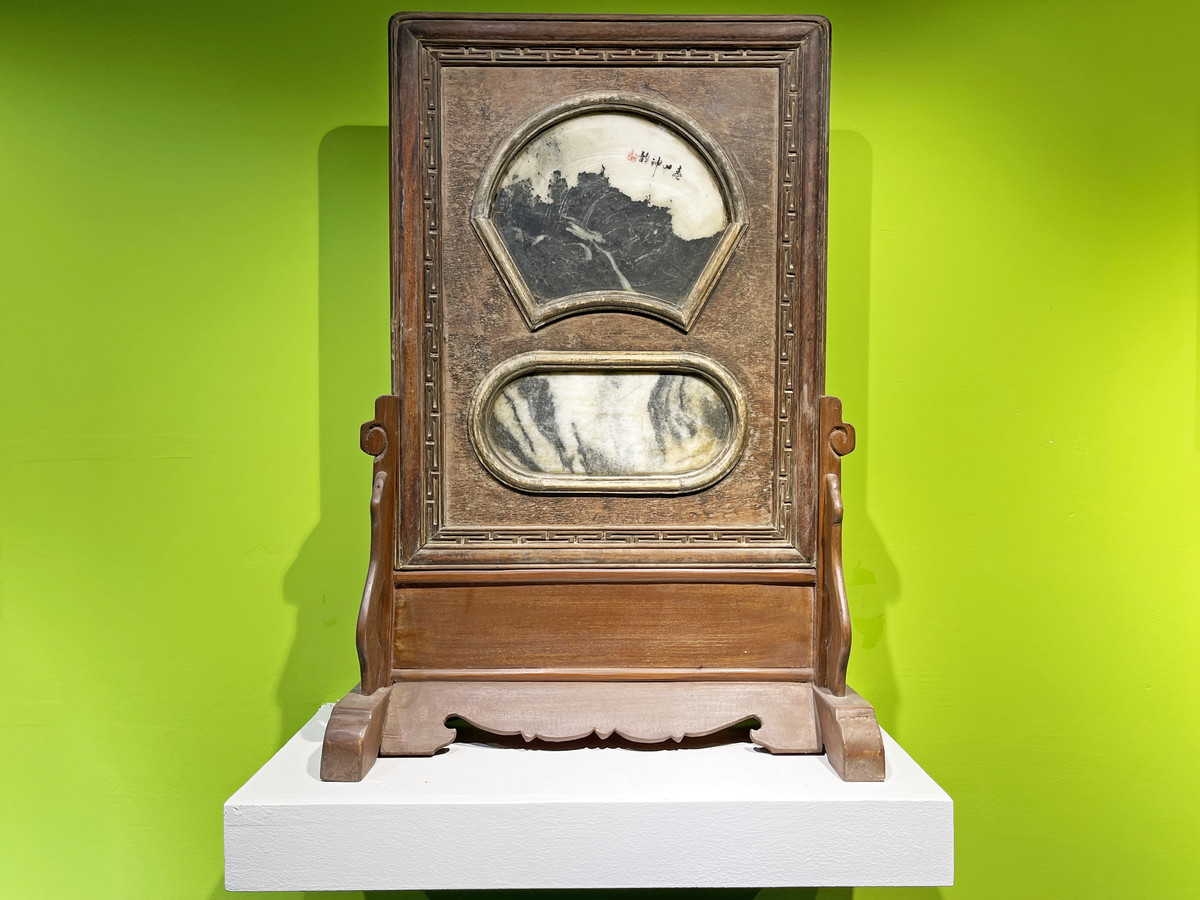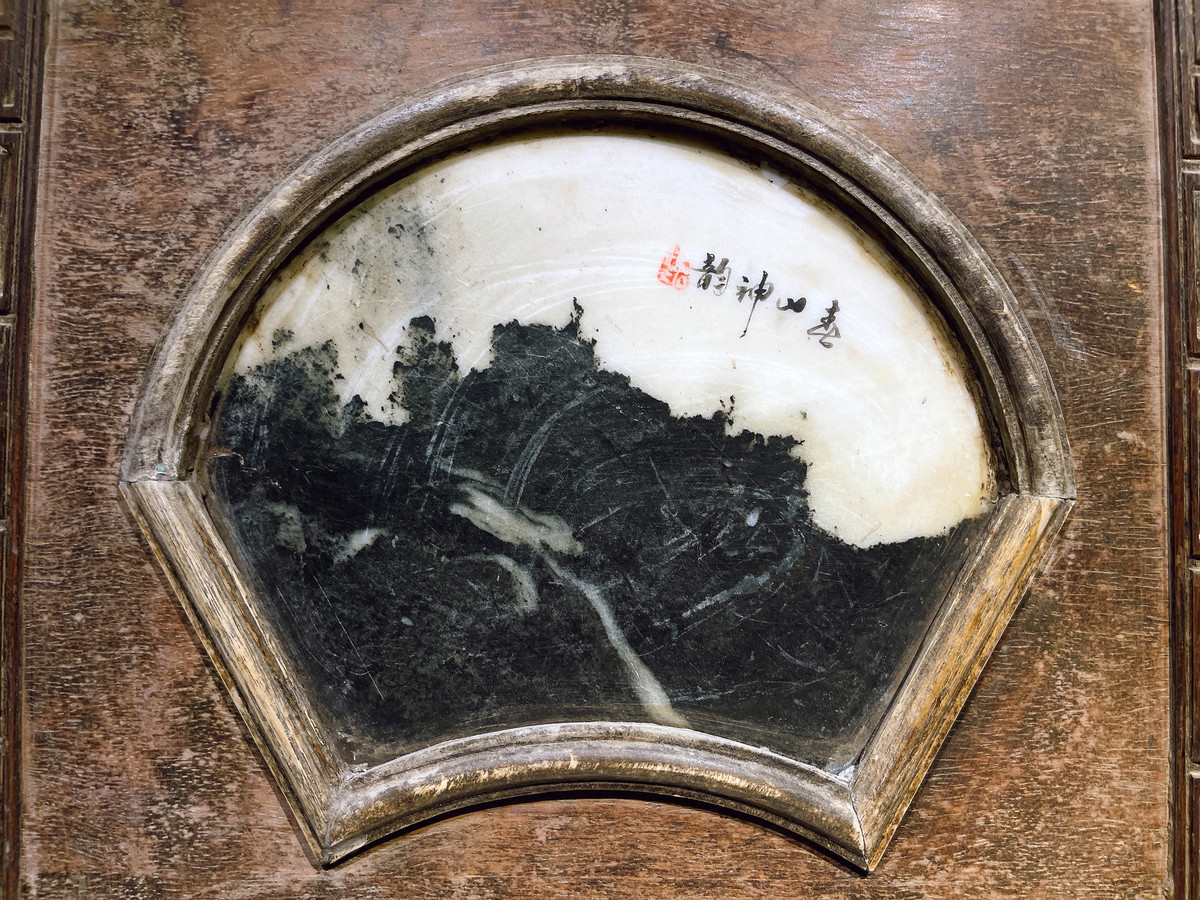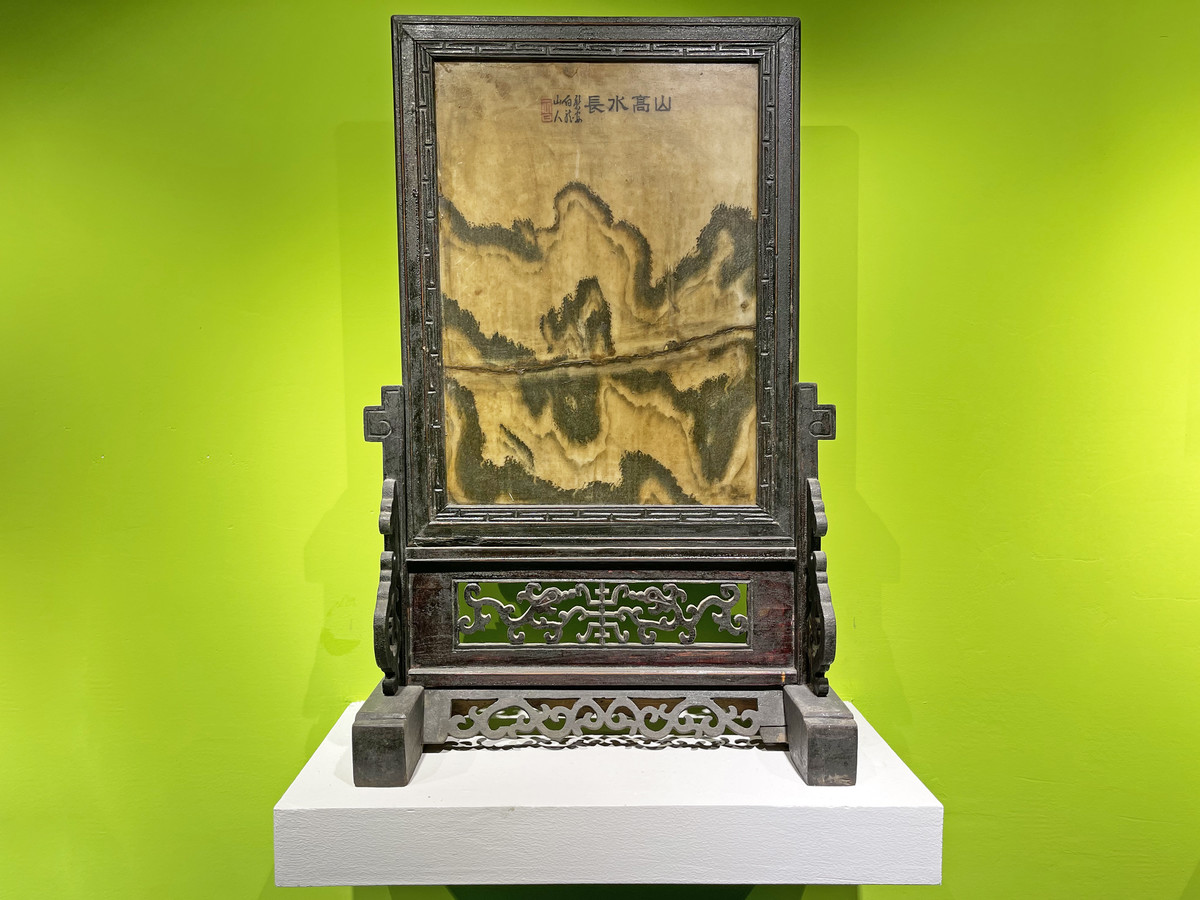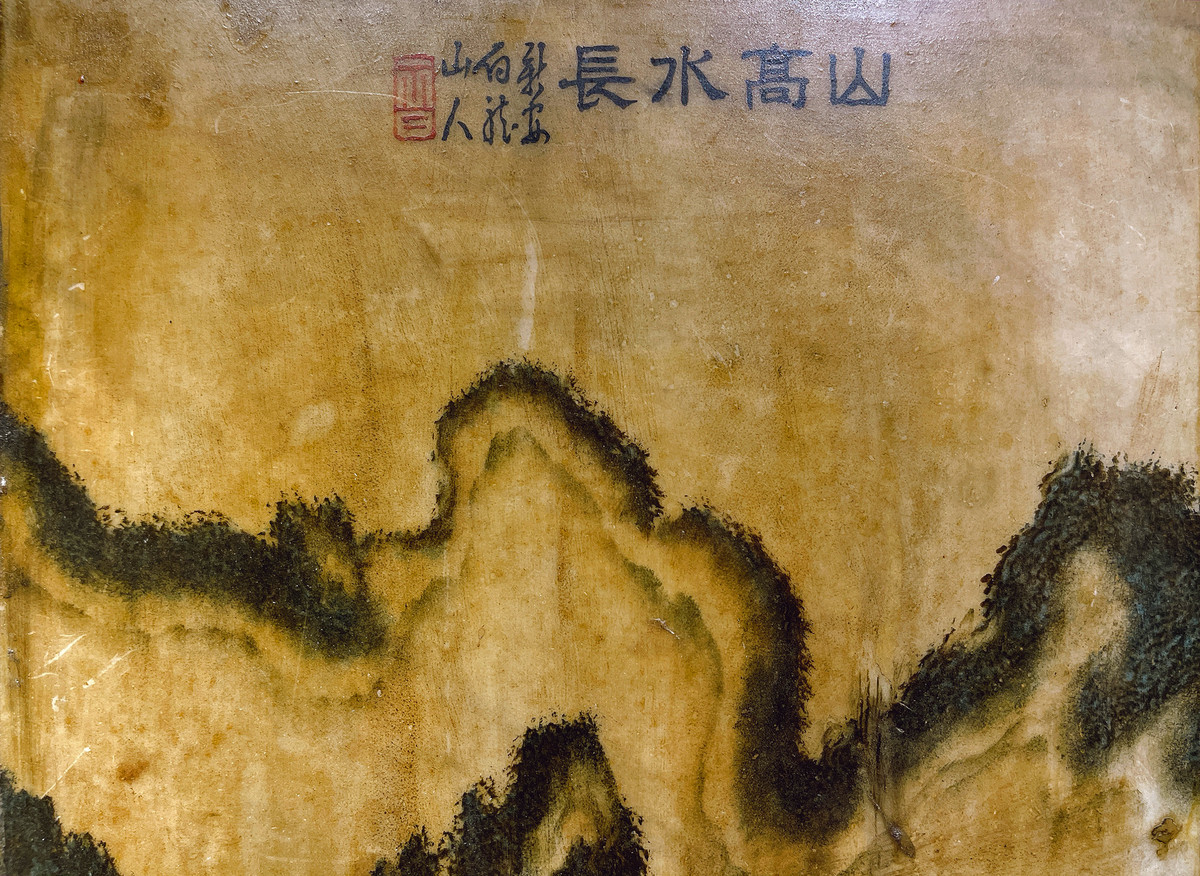 有天然山水纹理的云石插屏
A screen with marble inlay with a natural pattern of mountain and river
传统家具上的镶嵌手法种类繁多
工匠利用各种材料,巧妙结合
形成丰富多彩的传统镶嵌家具
为我们留下了宝贵的艺术财富
There are a variety of inlaying techniques of traditional furniture.
The craftsmen combined different materials ingeniously and created various traditional inlaid furniture, which has become a treasured artistic heritage for us.