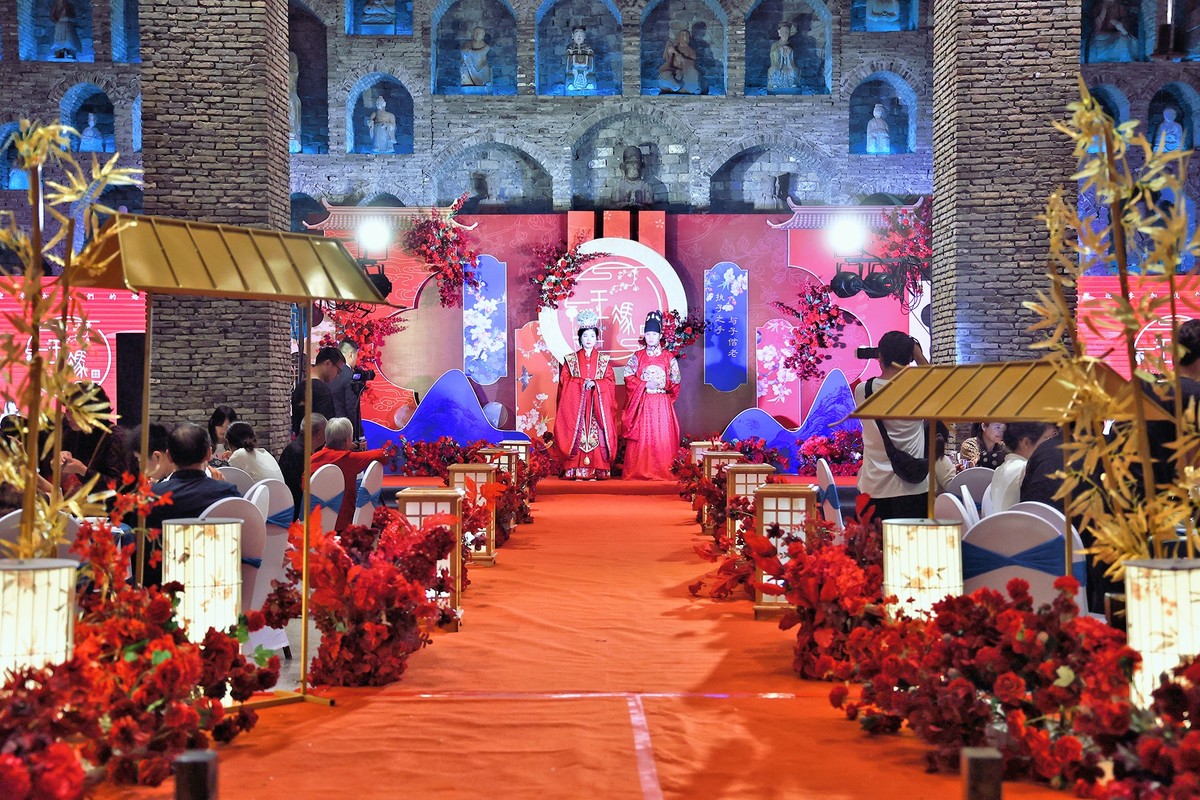 十里红妆,喜结良缘
一场华丽不失韵味的中式婚礼
不仅见证了新人的佳偶天成
也惊艳了到场的每一位嘉宾
A picturesque scene unfolds in the Six Arts Museum main hall as the venue is adorned with vibrant red decorations, symbolizing good luck and happiness. The atmosphere is filled with elegance and grace, reflecting the essence of a traditional Chinese wedding. This grand celebration not only marks the harmonious union of the couple but also captivates and impresses every guest present, leaving them in awe and admiration.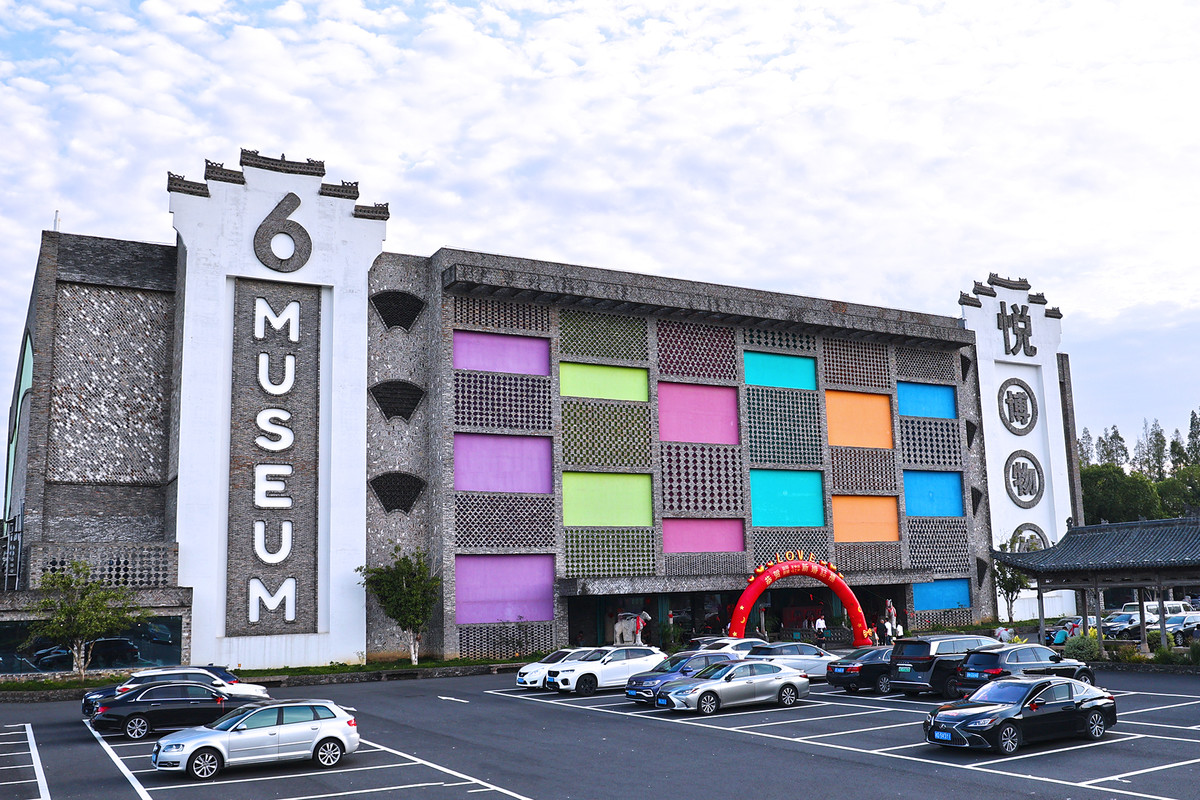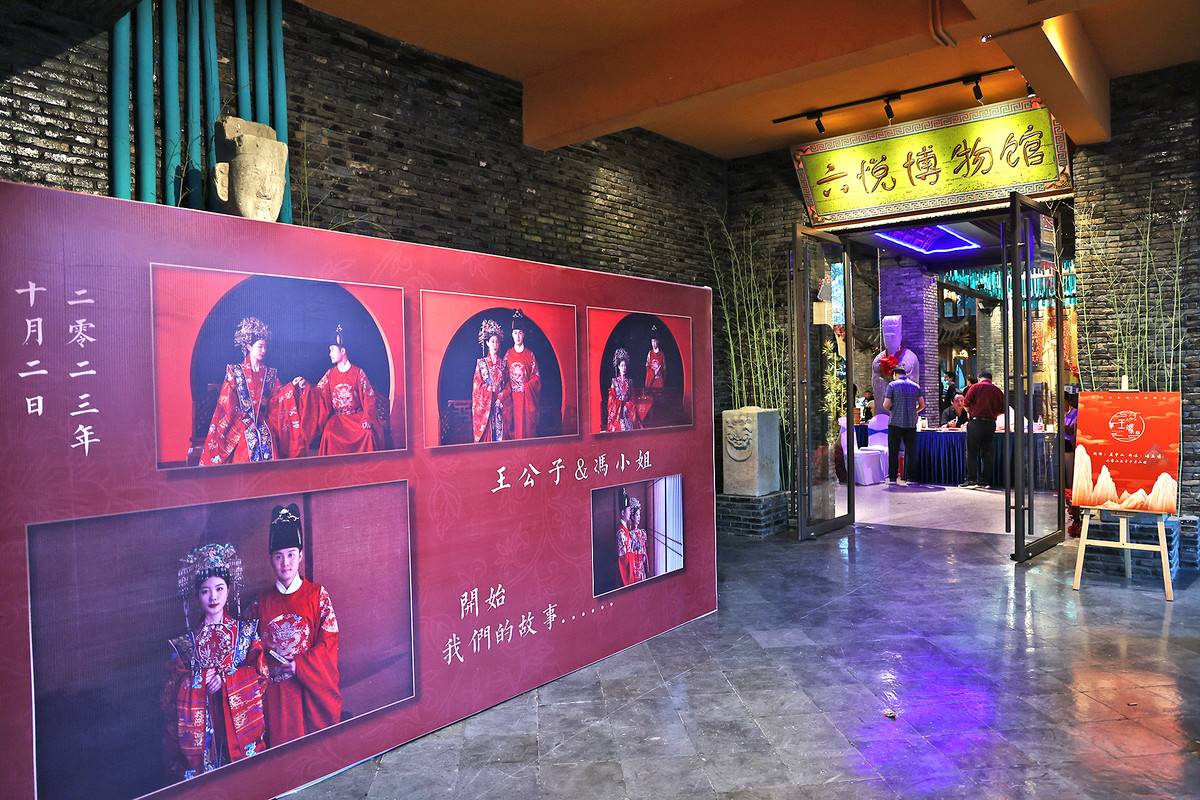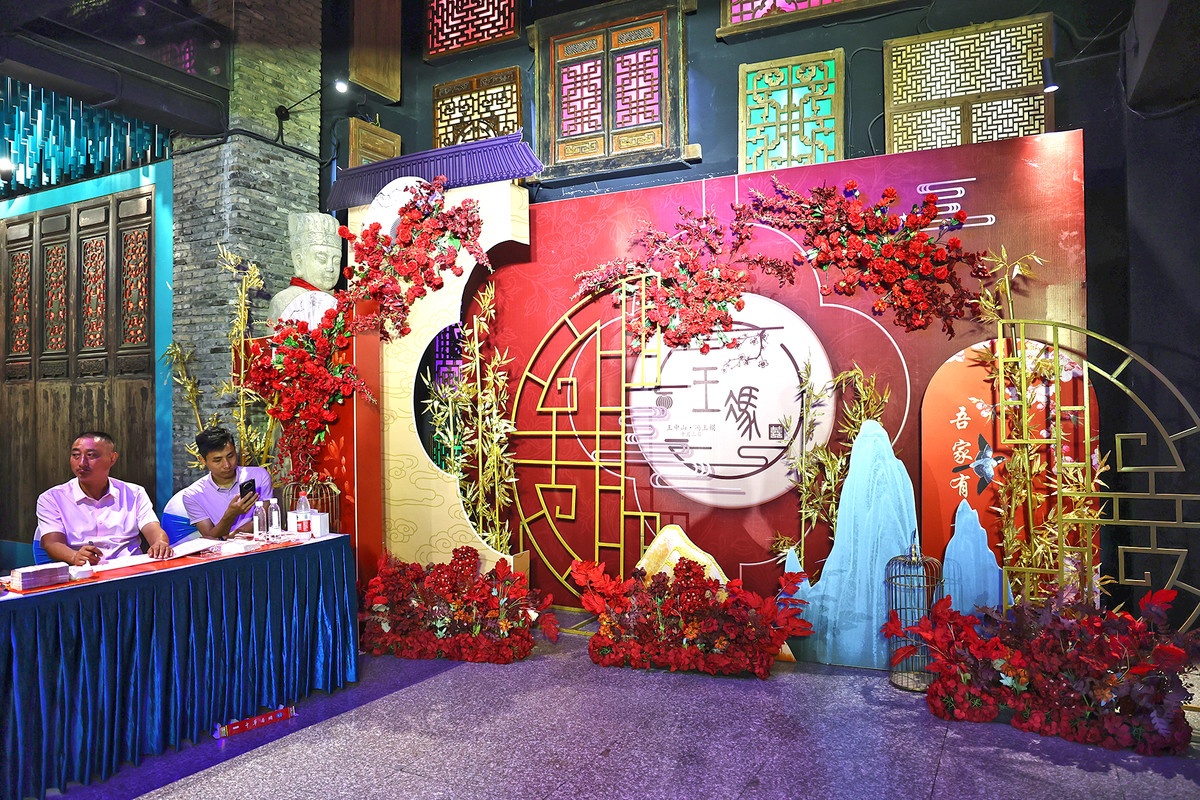 两姓联姻,一堂缔约
结婚是人生中十分重要的时刻
在中国传统文化中婚嫁礼仪十分讲究
造就了中式婚礼承载历史的的那份仪式感
Two families come together as the couple enters into a sacred bond,
Marriage, a profoundly significant moment in life. In Chinese traditional culture, wedding customs are meticulously observed, creating a sense of ceremonial grandeur that carries the weight of history in a Chinese-style wedding.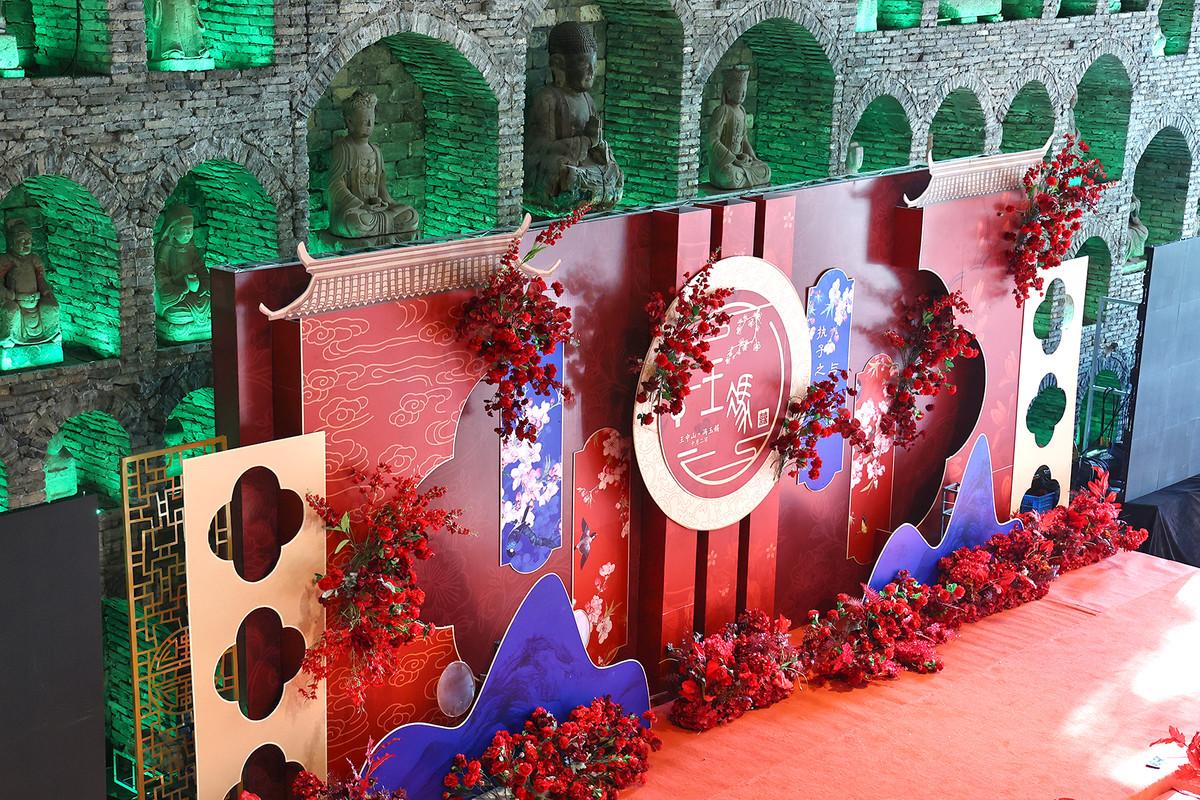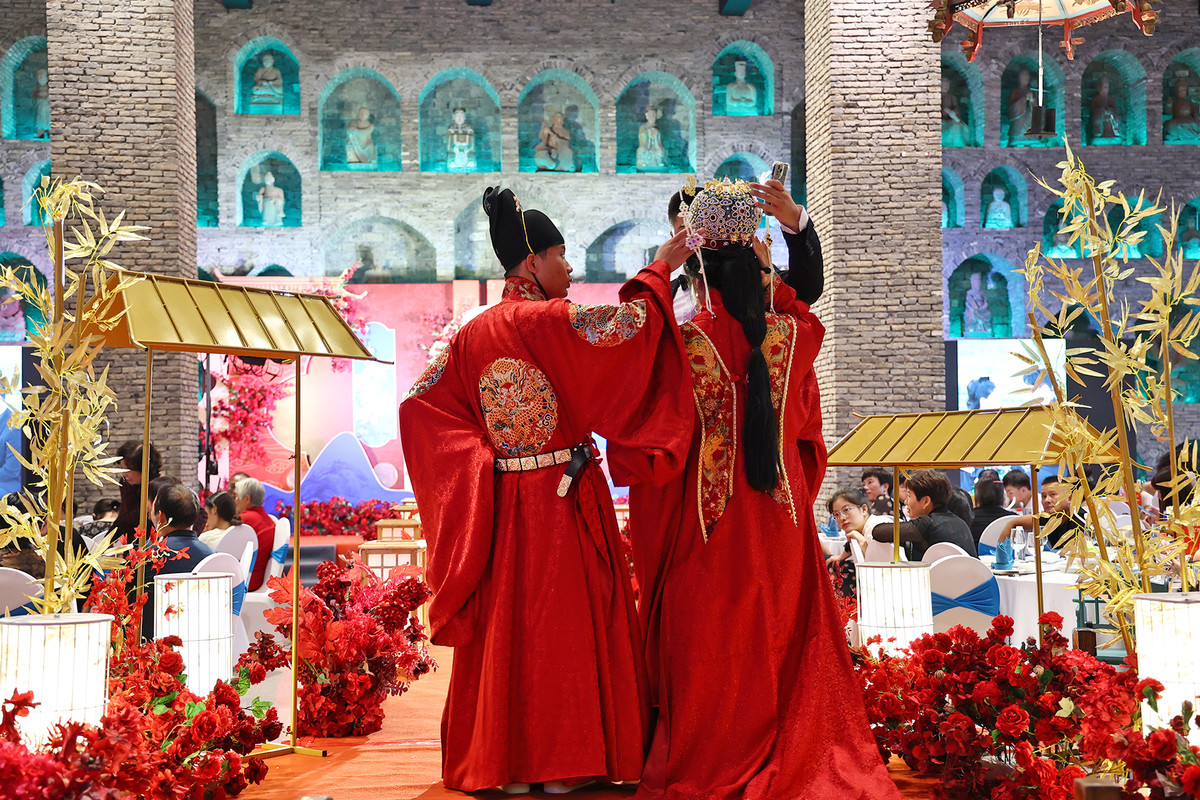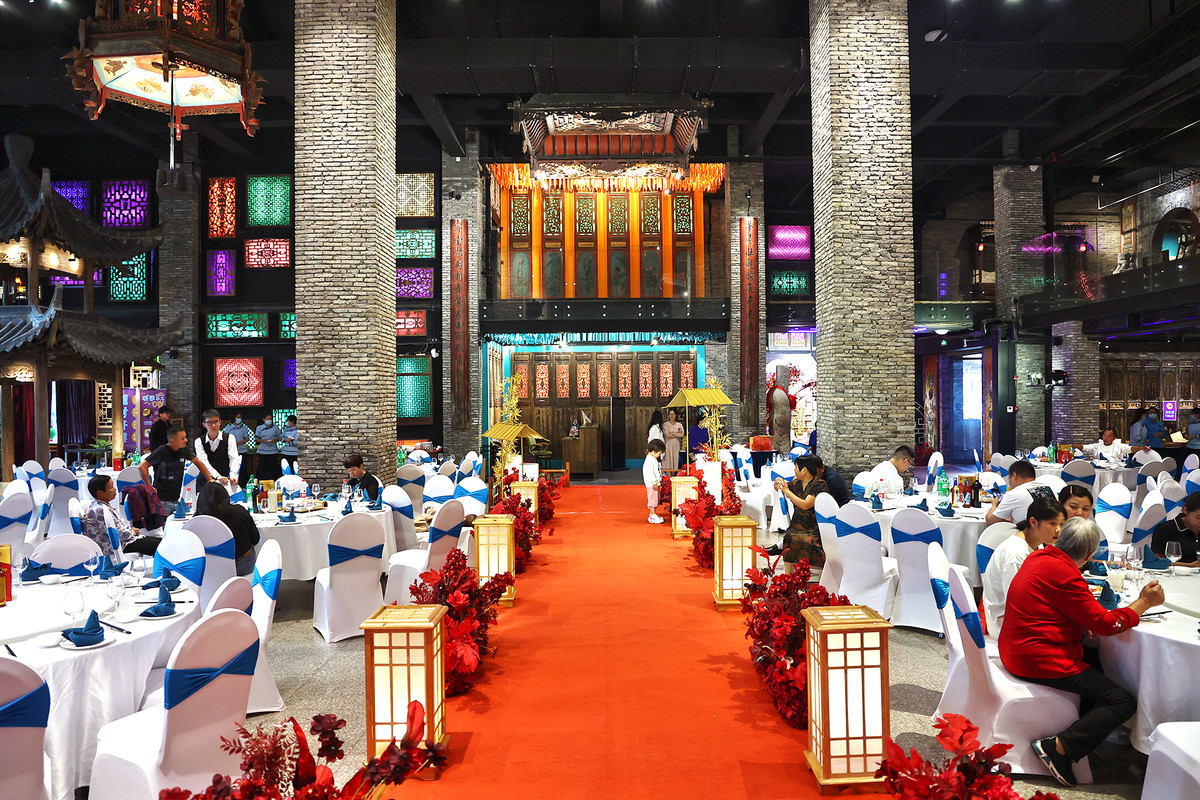 当中国传统东方美学融入婚礼
以中国红和凤冠霞帔为主调
六悦的青砖凝结着时光的祝福
吉祥乐事,华灯竞处,璧人一双
Chinese traditional Eastern aesthetics are infused into the traditional wedding, Featuring prominent colors of Chinese red and dazzling phoenix crowns and veils. The charming old Ming and Qing bricks of the Six Arts Museum form the backdrop which symbolizes the blessings of time. Amidst the joyful atmosphere filled with vibrant lanterns, the couple stands together as a perfect match.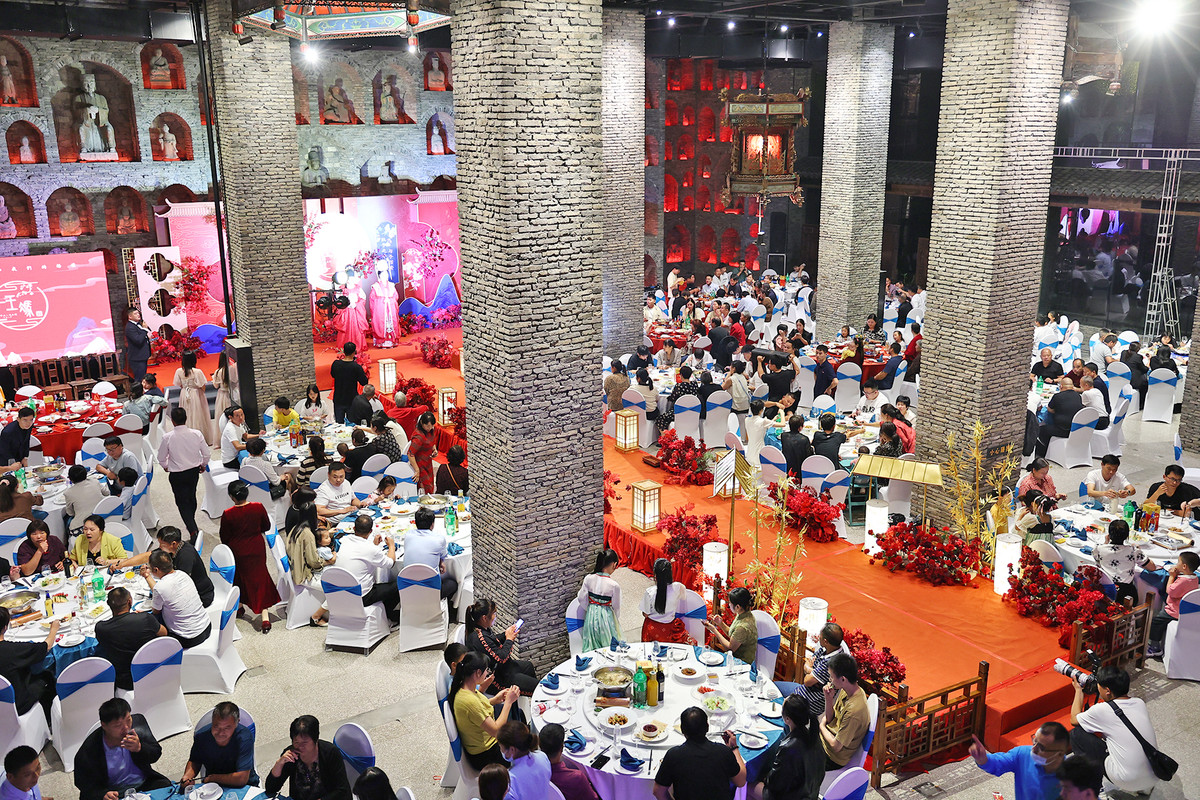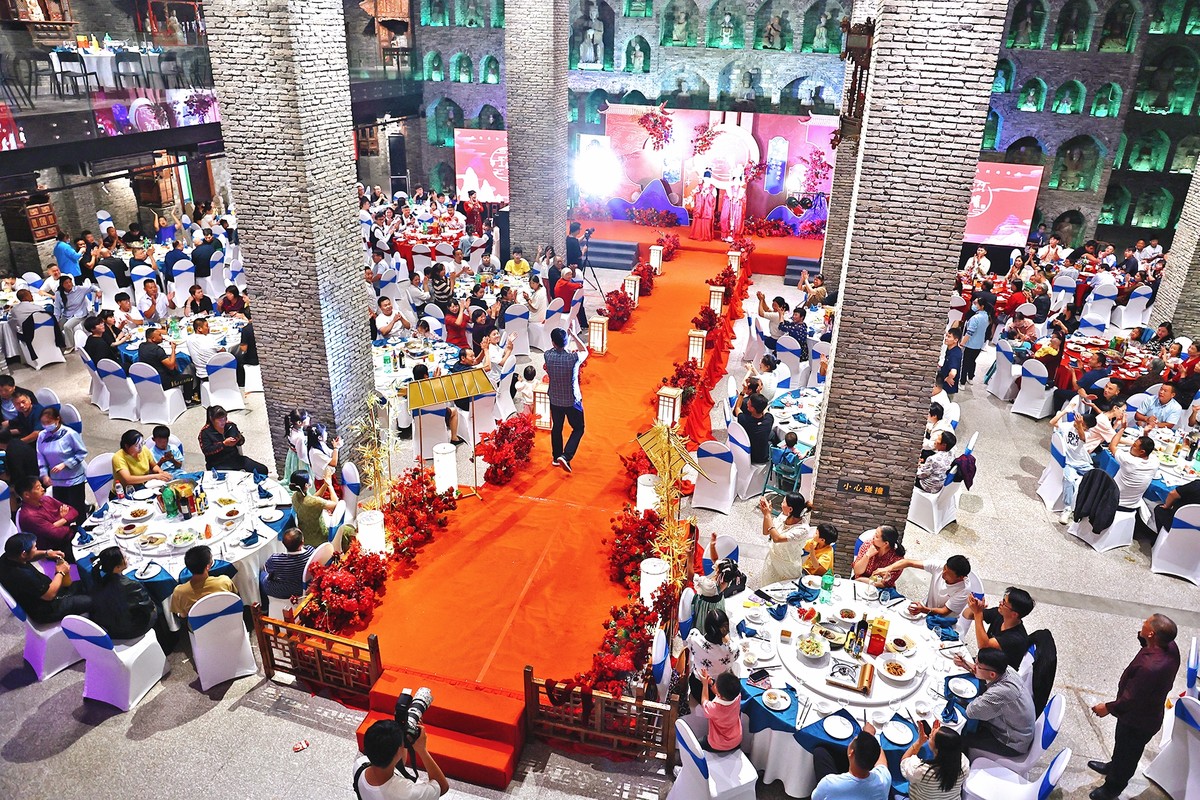 六悦博物馆720平的一楼大厅
以及二楼景观位
满足了这场豪华婚礼
30余桌、300多位宾客
欢聚一堂的要求
The expansive first-floor main hall of Six Arts Museum, covering an area of 720 square meters,
as well as the breathtaking second-floor mezzanine scenery, provide the perfect backdrop and perfect space to host this extravagant wedding. With over 30 tables and more than 300 esteemed guests, the newlyweds, their families and friends came together to celebrate in unity and joy.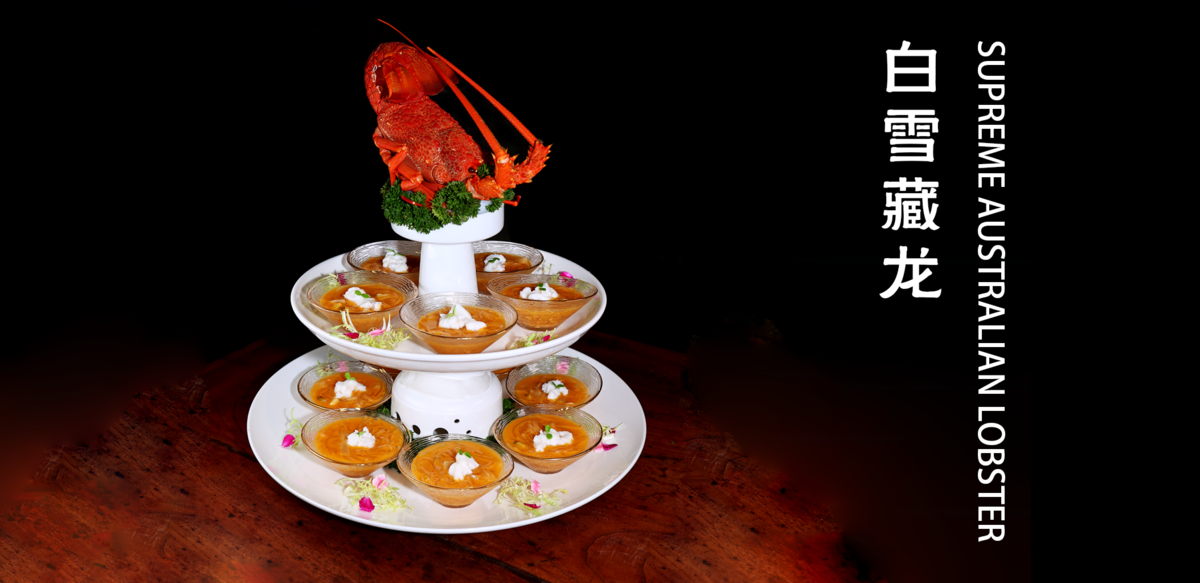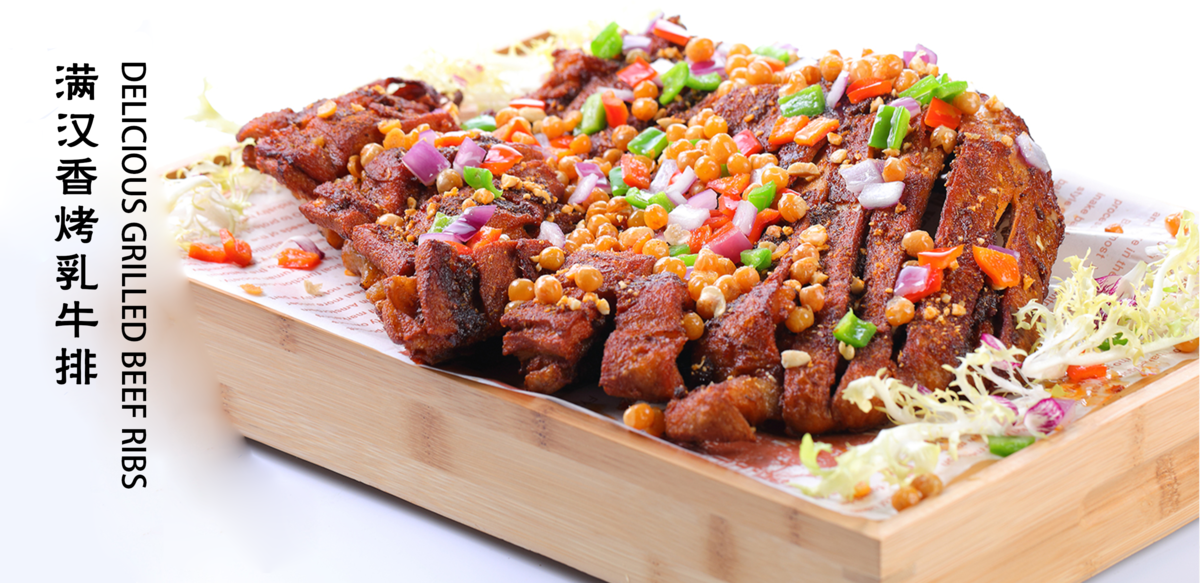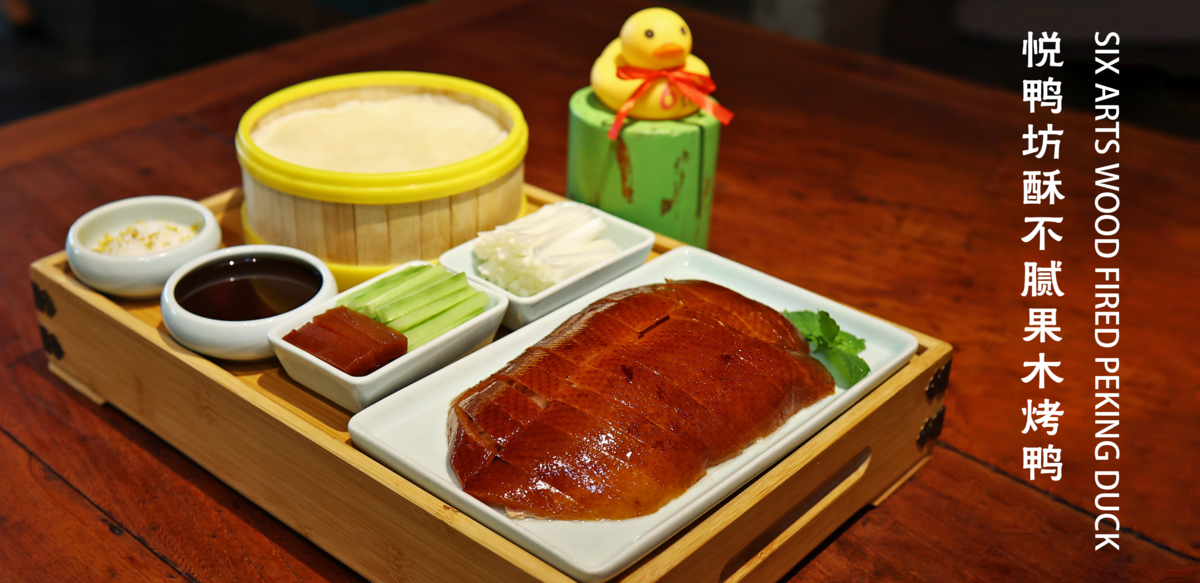 六悦·悦府楼提供了各式美馔佳肴
让宾客在享受美食的同时
觥筹交错间也体验到贴心的服务
满载着喜悦的心情投入到这场婚宴中
Six Arts • Fortune Restaurant catered the wedding. A wide variety of delicious and delectable dishes were lovingly prepared, allowing guests to not only enjoy the exquisite food, but also experience particularly thoughtful and attentive service. The wedding celebrants wholeheartedly embraced the joyous atmosphere and immersed themselves in the celebration of this wedding banquet.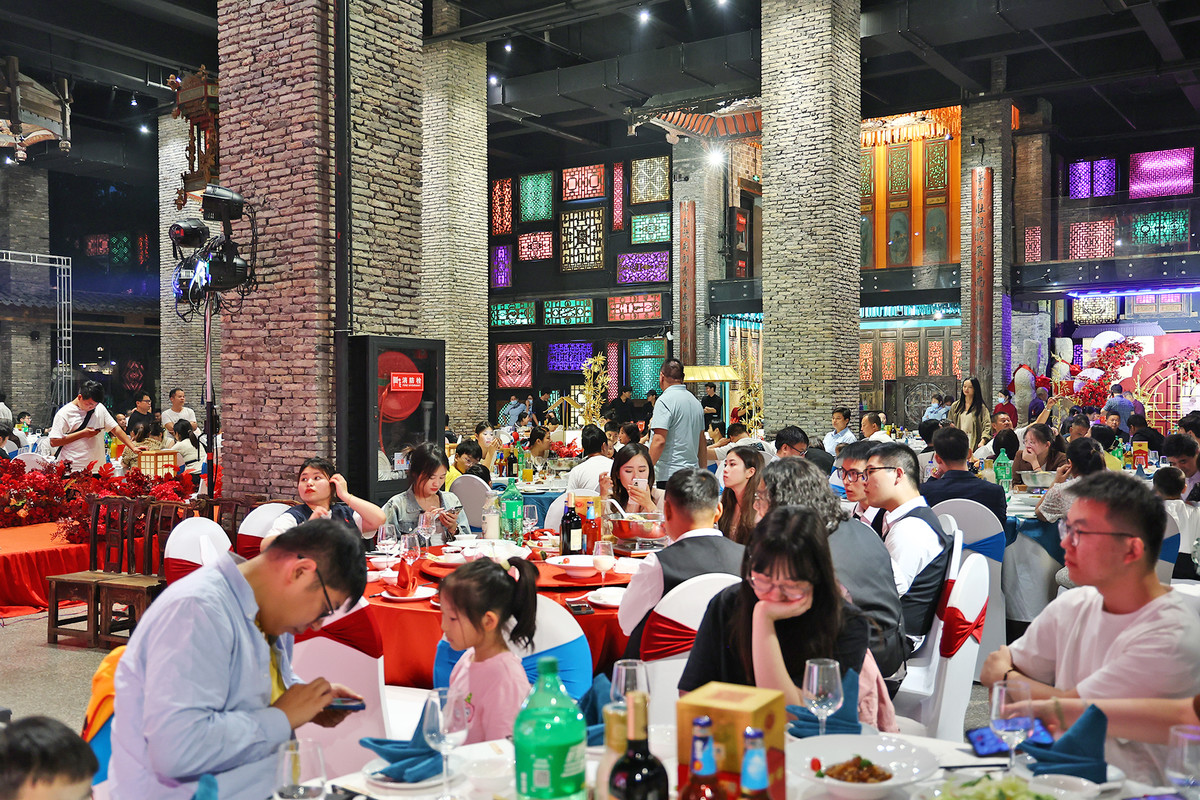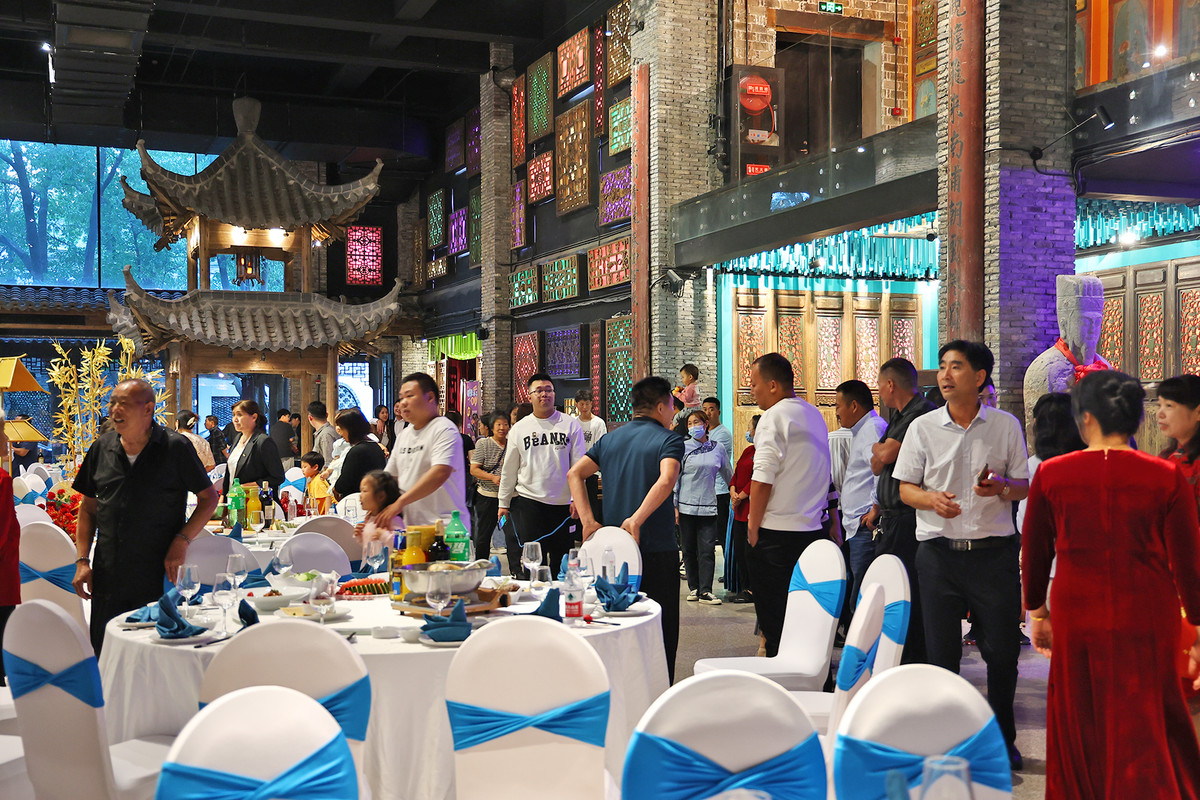 如果您也有兴趣在六悦文化园
举办一场难忘的专属婚宴
请联系我们的销售经理孟经理
0512 - 6395 0288
199 5120 3288
If you are interested in hosting an unforgettable wedding banquet at Six Arts Culture Park, please contact our sales manager, Angela Meng:
0512 - 6395 0288
199 5120 3288