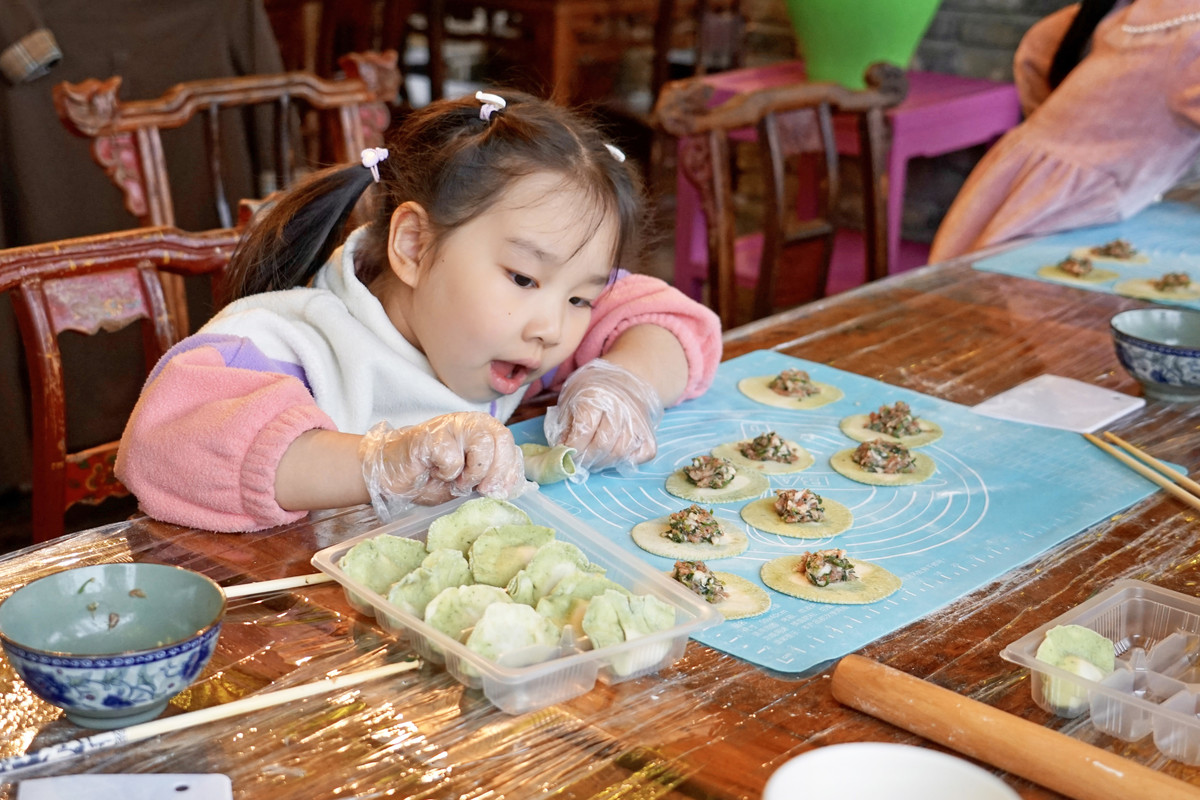 冬天已经悄然而至
当然少不了美食来温暖人心
"好吃不过饺子"
饺子是中国美食的冬日代表
Winter has quietly arrived, and with it the need to warm people's hearts. "Jiaozi" dumplings, are a perfect and delicious choice to warm up the body and heart as they are representative of Chinese winter foods.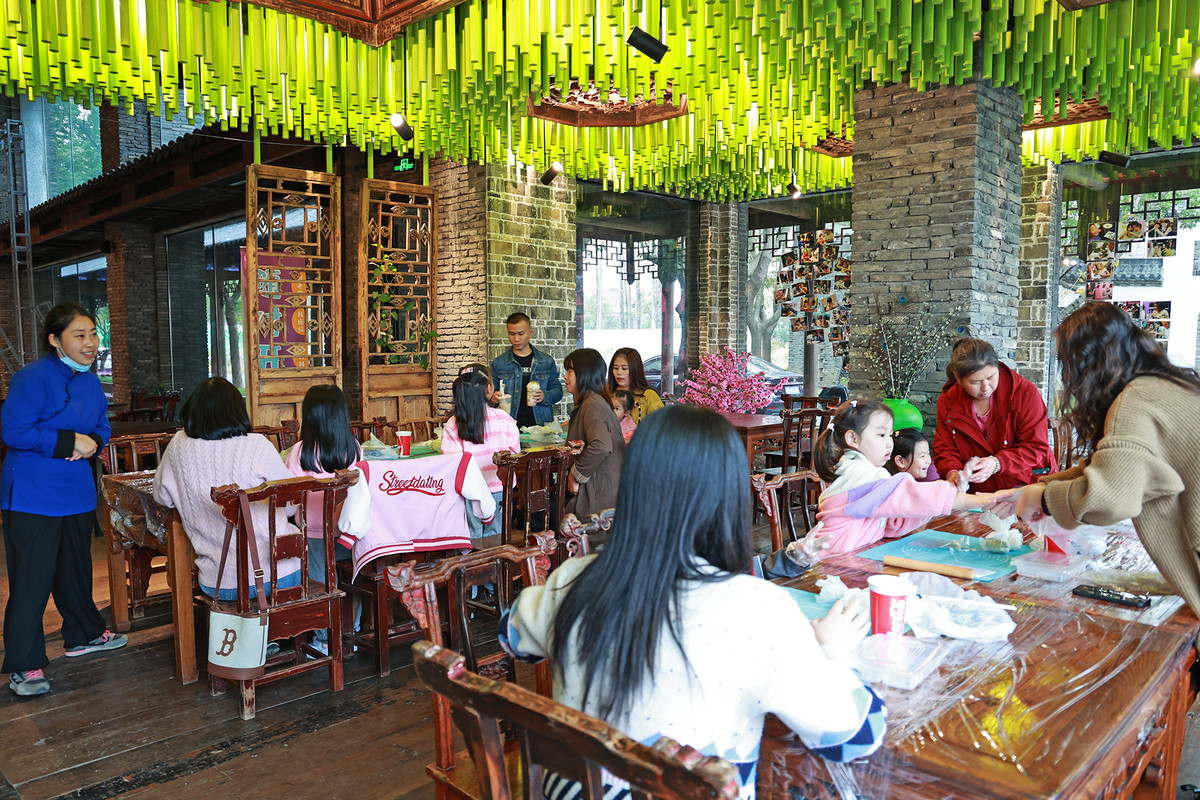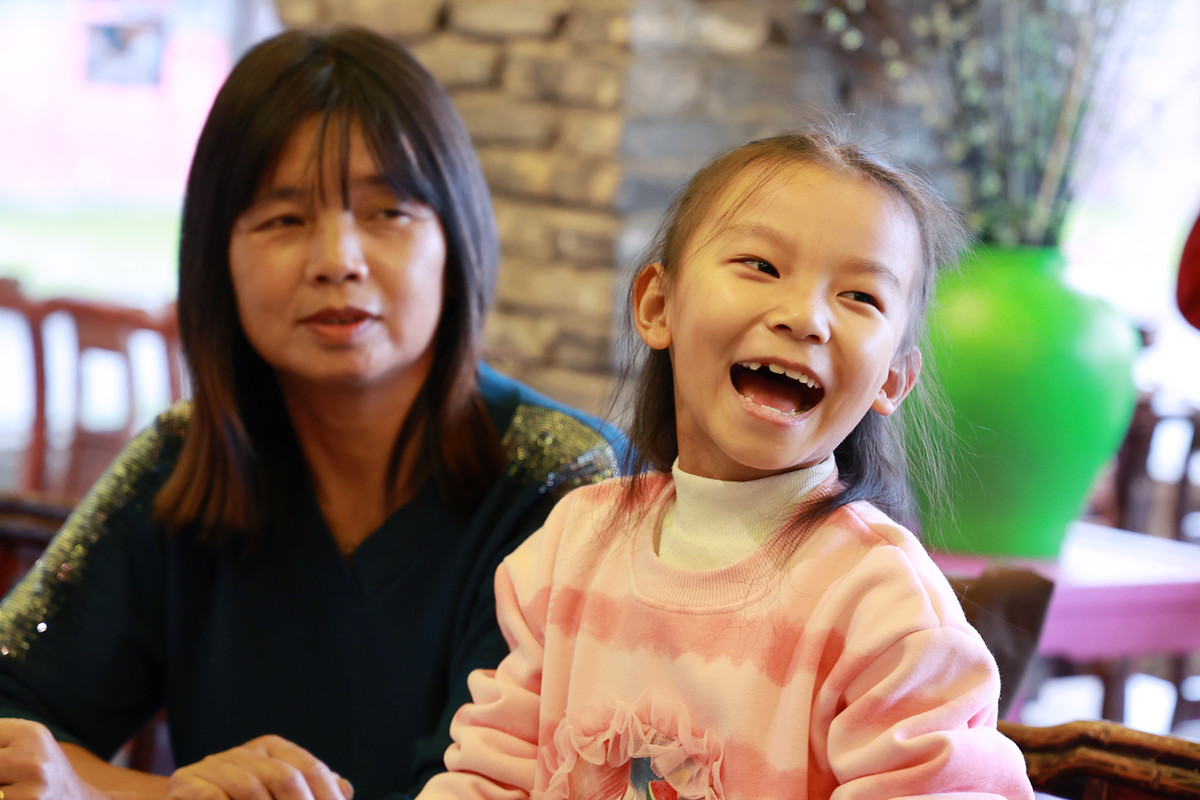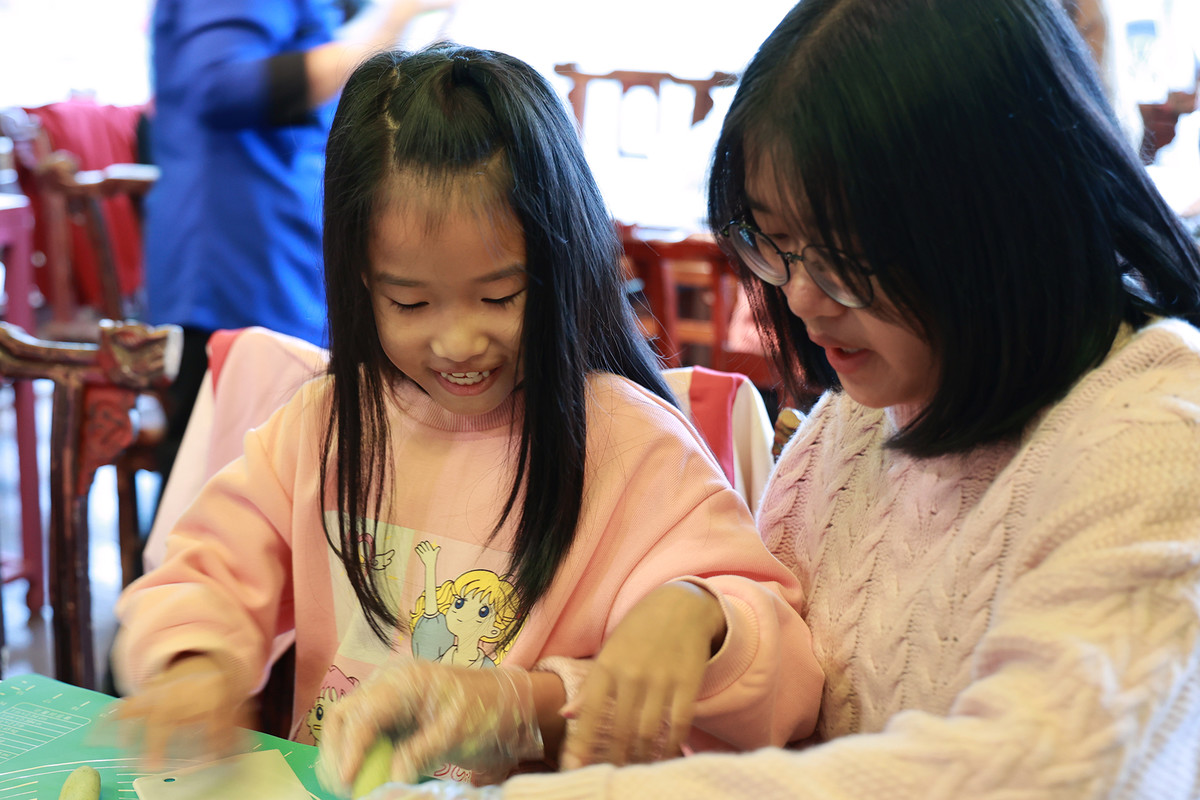 在冬日的周末
六悦博物馆组织会员家庭
在六悦研学·手工坊进行了
翡翠白玉饺子的制作活动
On a recent winter weekend, Six Arts Museum invited Six Arts Member families to join a fun family activity making emerald white jade dumplings at Six Arts DIY Handicraft Center.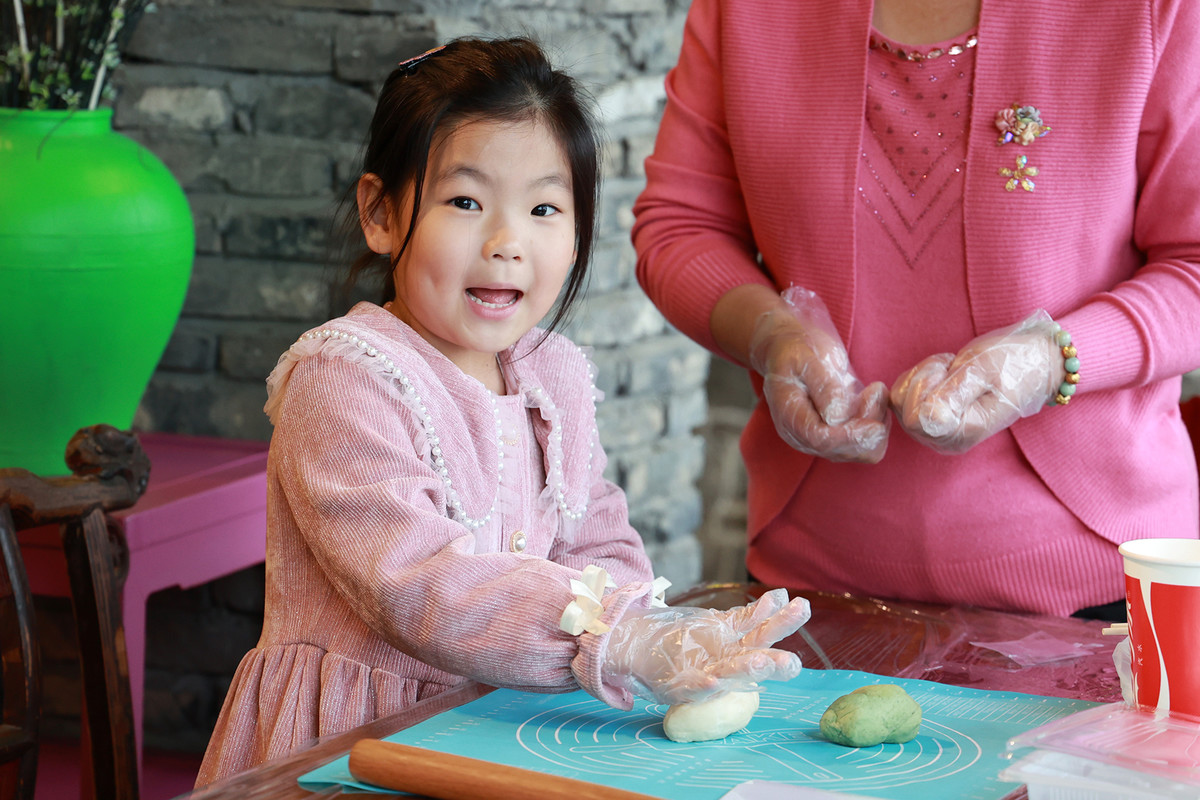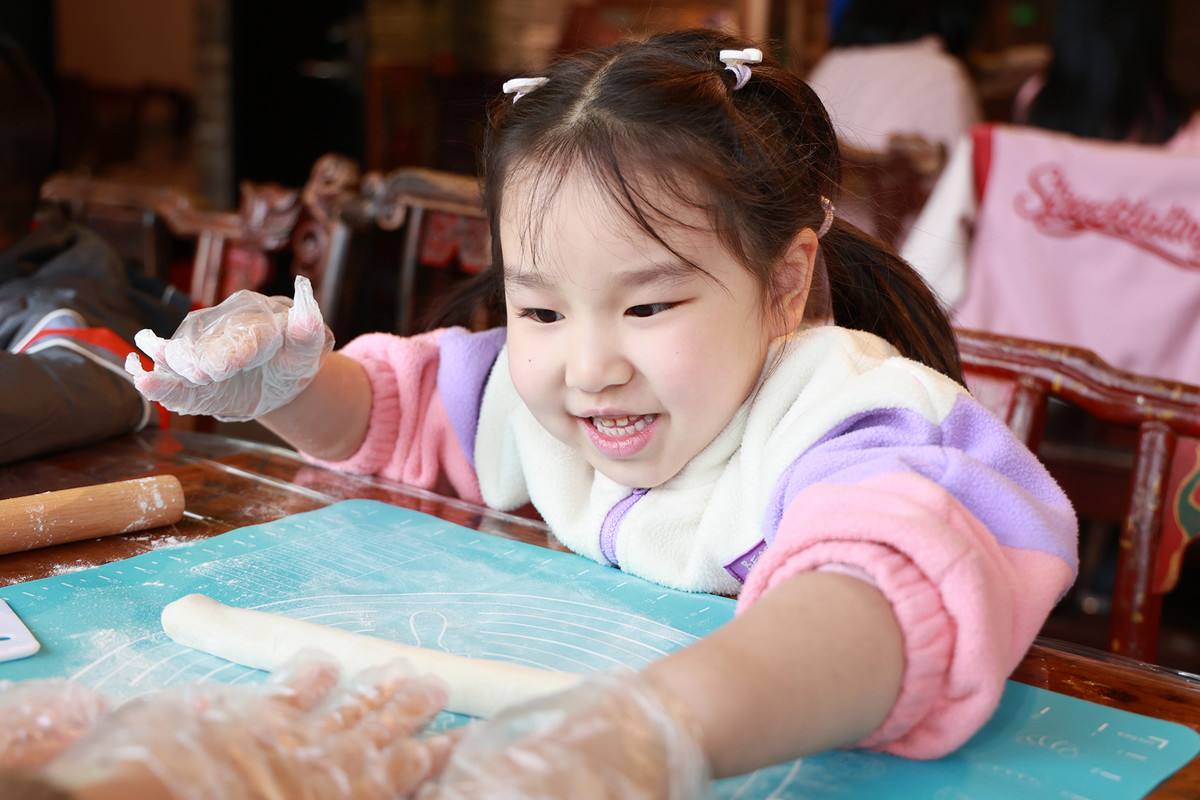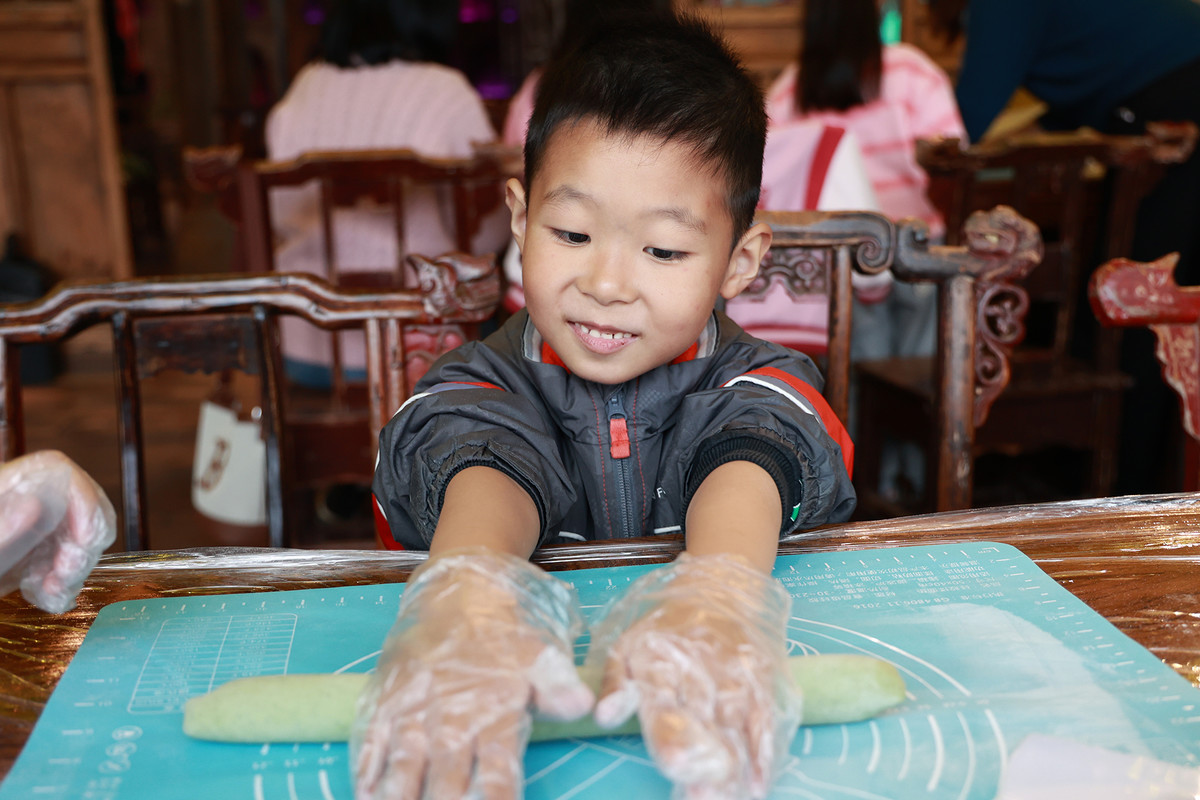 翡翠白玉饺子,顾名思义
饺子皮不光有白色的部分
也有用菠菜汁上色的绿色部分
这样的高颜值饺子更受孩子们的喜爱
Emerald White Jade Dumplings, just as its name implies, the skin of the dumplings is white and emerald green, with the green part being colored with spinach juice. Children in particular love such beautiful dumplings.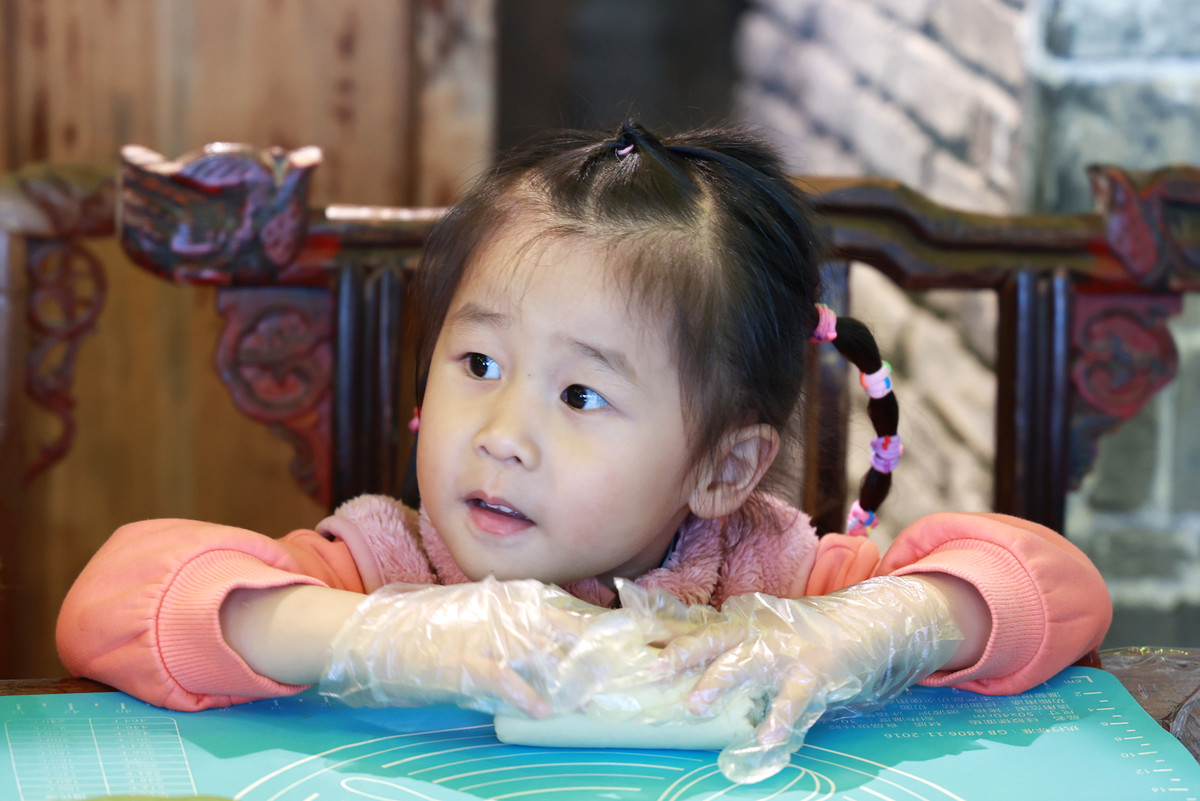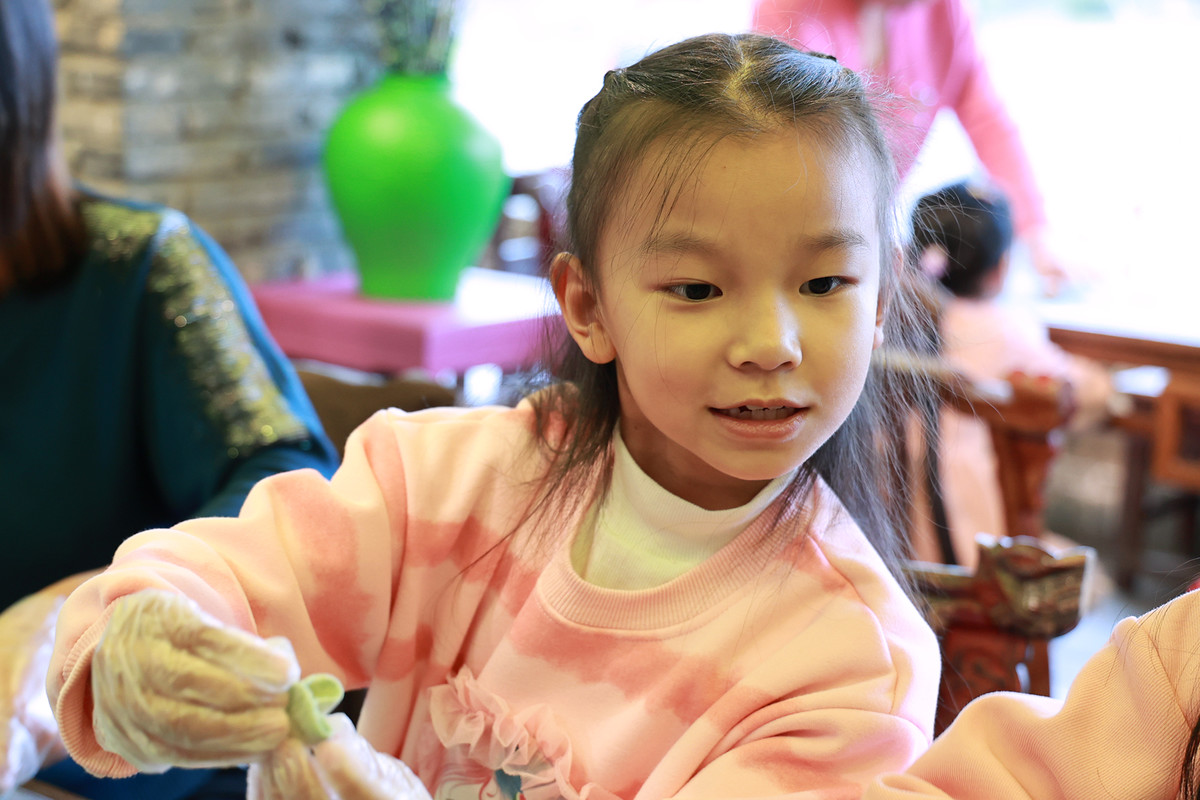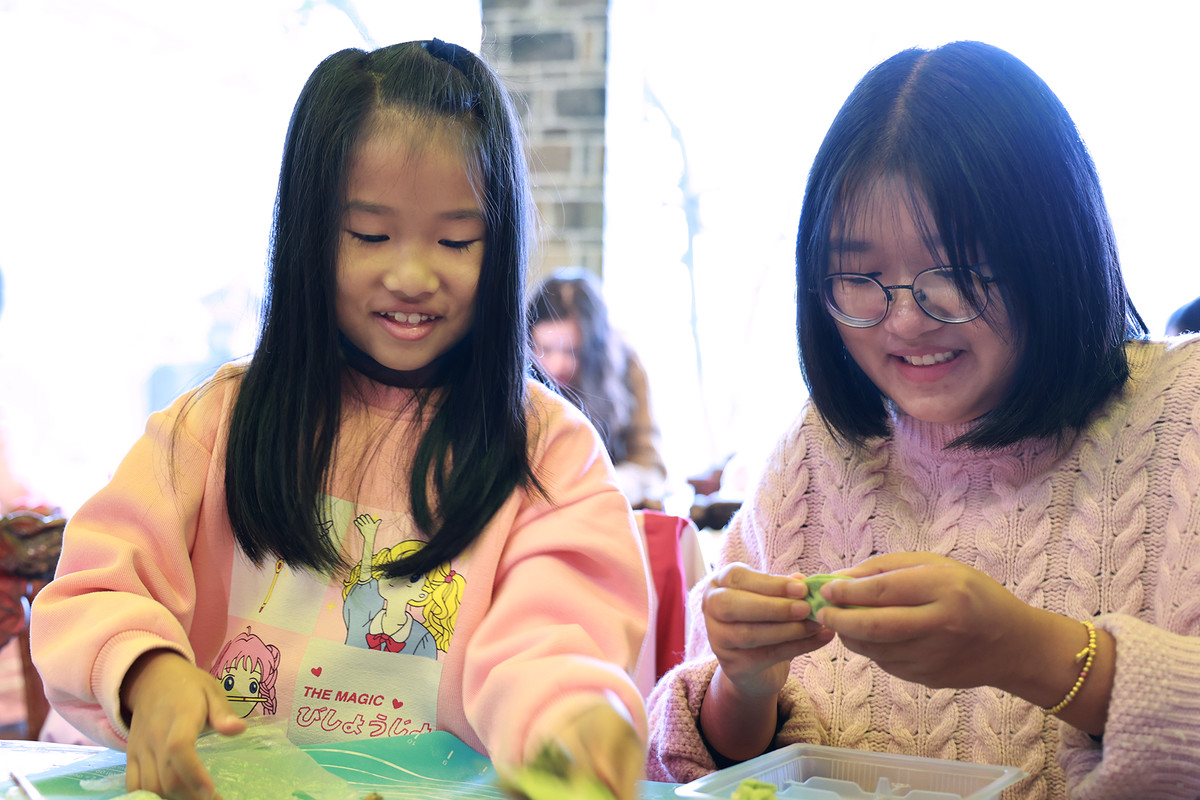 与普通饺子制作上的不同点
就是先要将两组面团揉成长条
再用绿色面团包裹住白色面团
切成一个个小剂子
然后就可以擀饺子皮啦
This type of dumpling is made a bit differently than regular dumplings. First, two groups of dough are kneaded into long strips, then the green dough is wrapped around the white dough, cut into small pieces, and finally rolled into dumpling skins.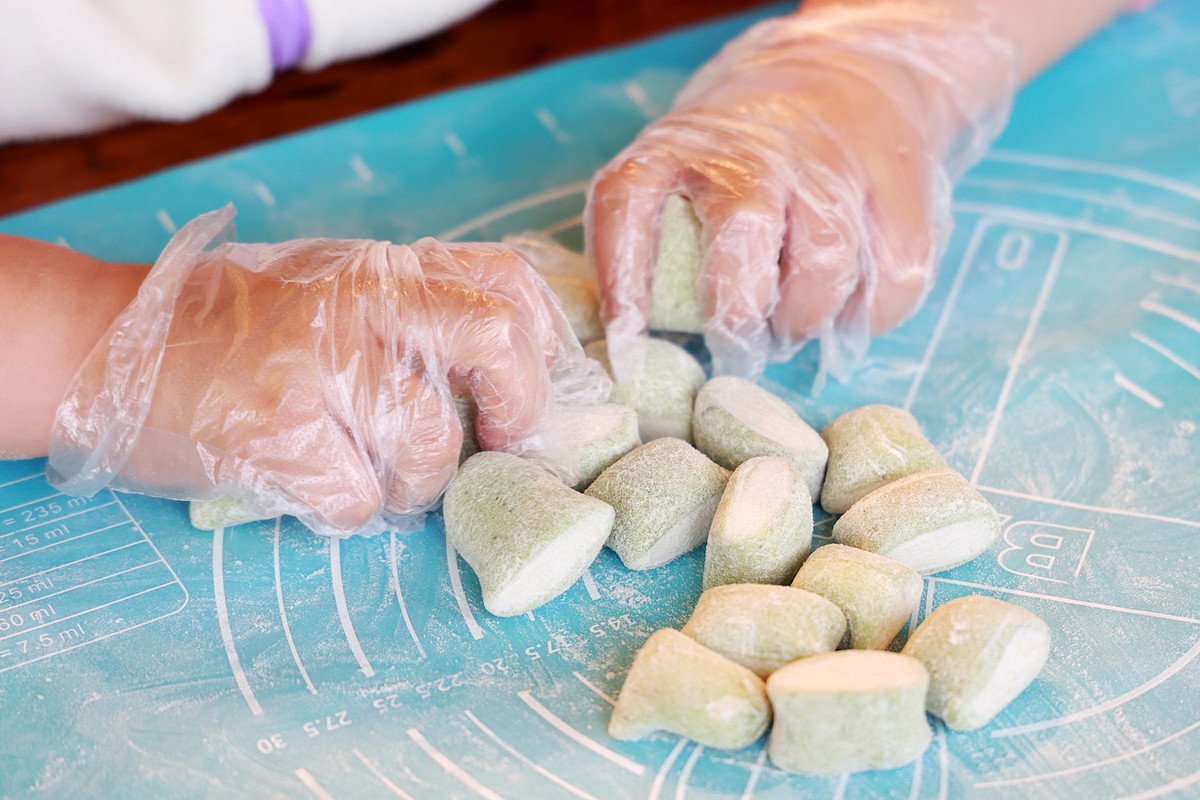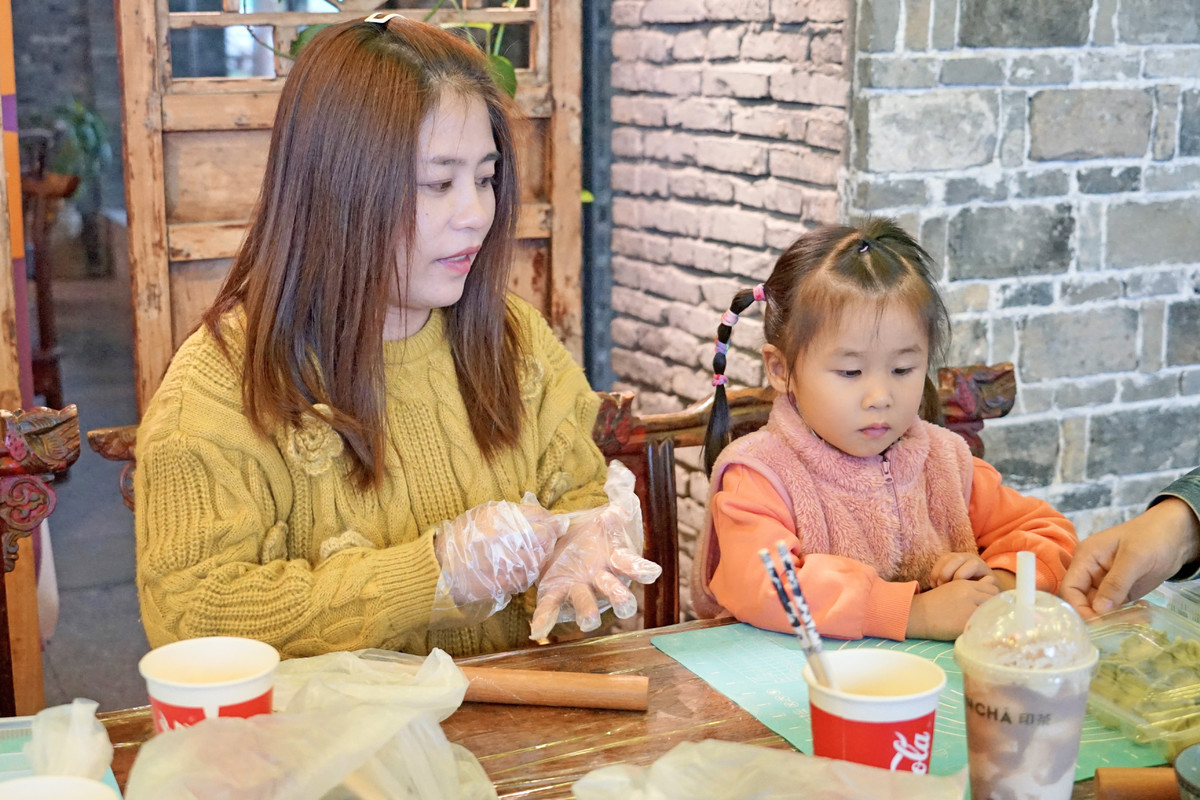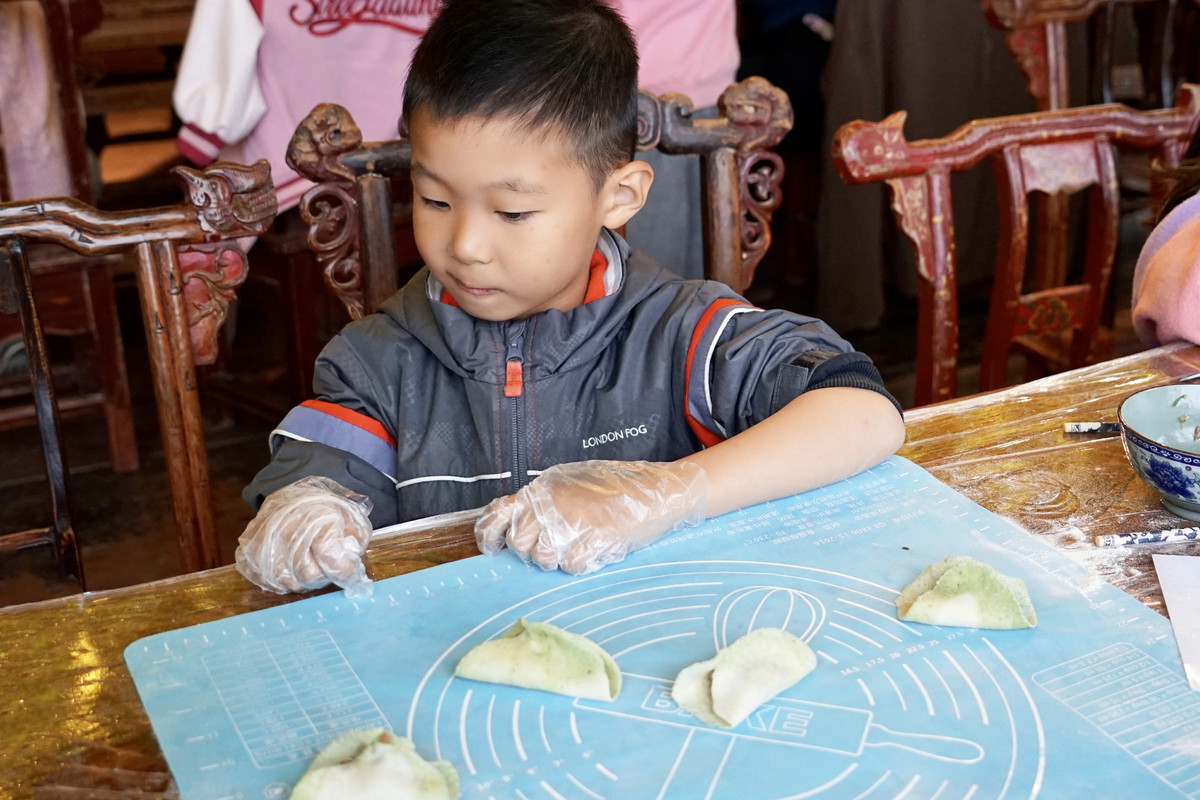 最后包裹上营养好吃的荠菜肉馅料
一个个好看的翡翠白玉饺子就完成了
家长帮助孩子们一同制作
其乐融融的气氛让这个冬日更加温暖
Finally, pork filling is wrapped inside the dumpling skin, resulting in beautiful Emerald White Jade dumplings ready to be boiled. Parents and their children all loved making the dumplings together. The Six Arts DIY Handicraft Center was filled with a happy atmosphere, making this cold winter a bit warmer for everyone who participated.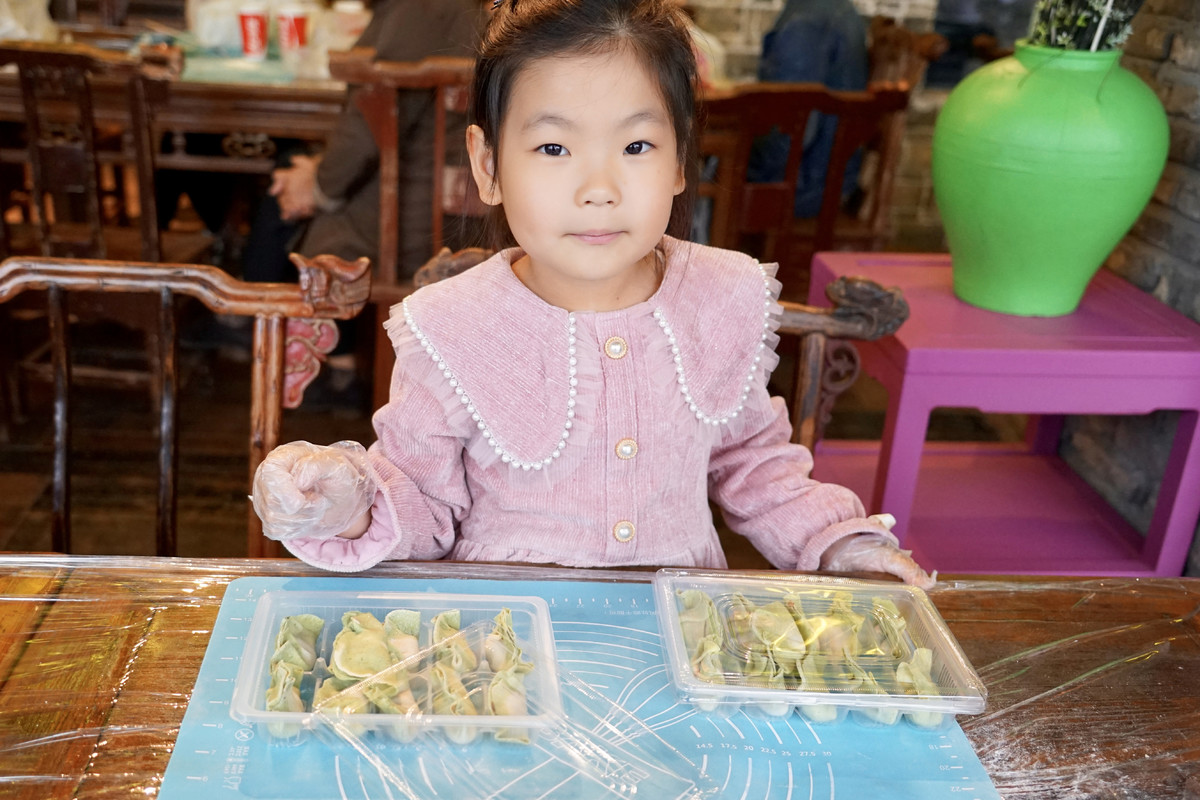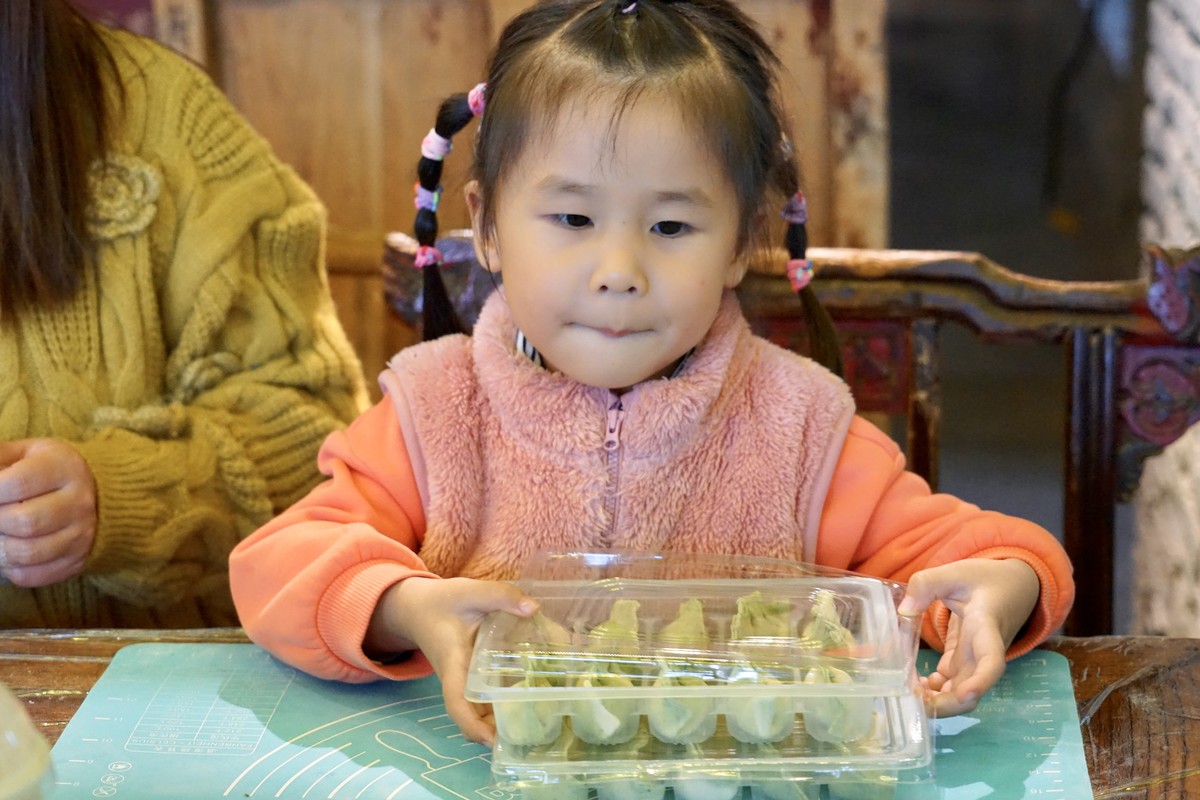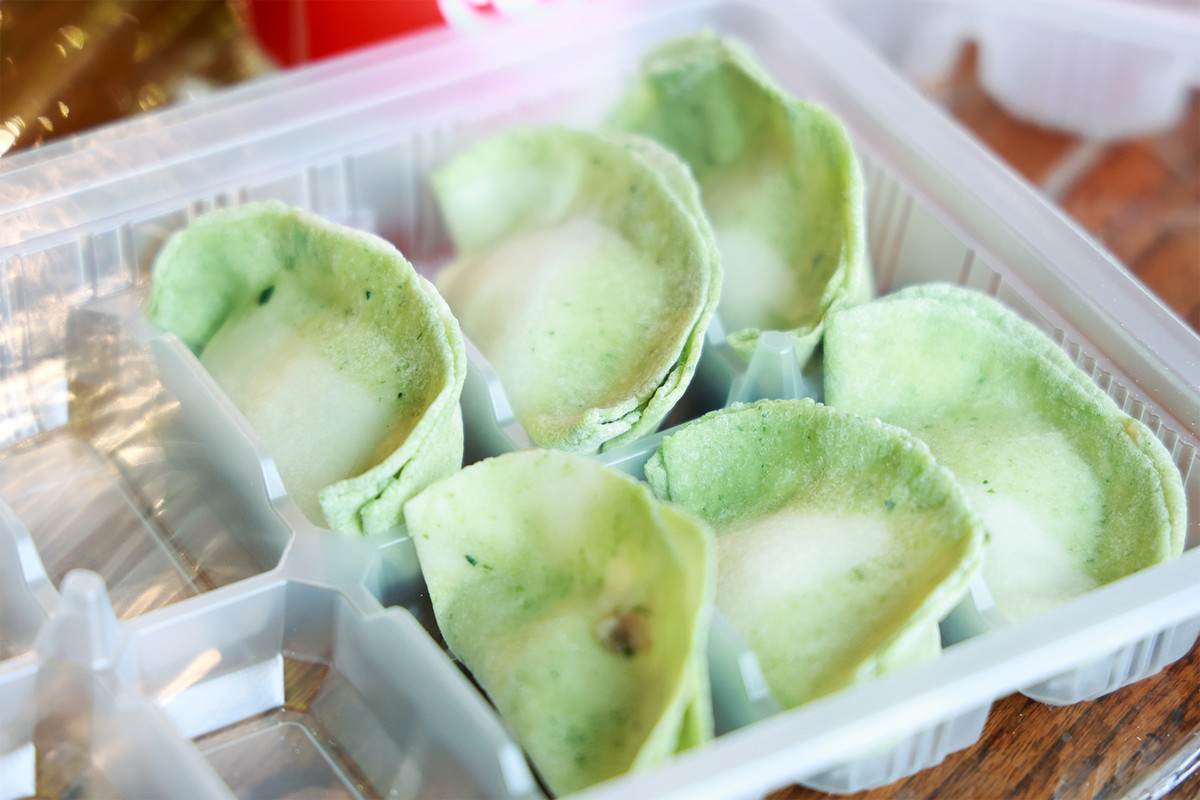 感谢章治平老师提供部分照片
Thanks to Mr. Zhang Zhiping for some of the photos.