2022年是农历壬寅年虎年
虎是中国十二生肖之一,位居第三
虎生性威猛,被誉为"百兽之王"
额头上的花纹形似"王"字,更显霸气
According to the Chinese Zodiac, 2022 marks the year of the Tiger.
Tiger, one of the 12 Chinese Zodiac Signs, ranks third and is known as "the King of Animals" due to its fierce character.
The pattern on the tiger's forehead often resembles the Chinese character 王 (wáng, meaning king) reflecting its dominance.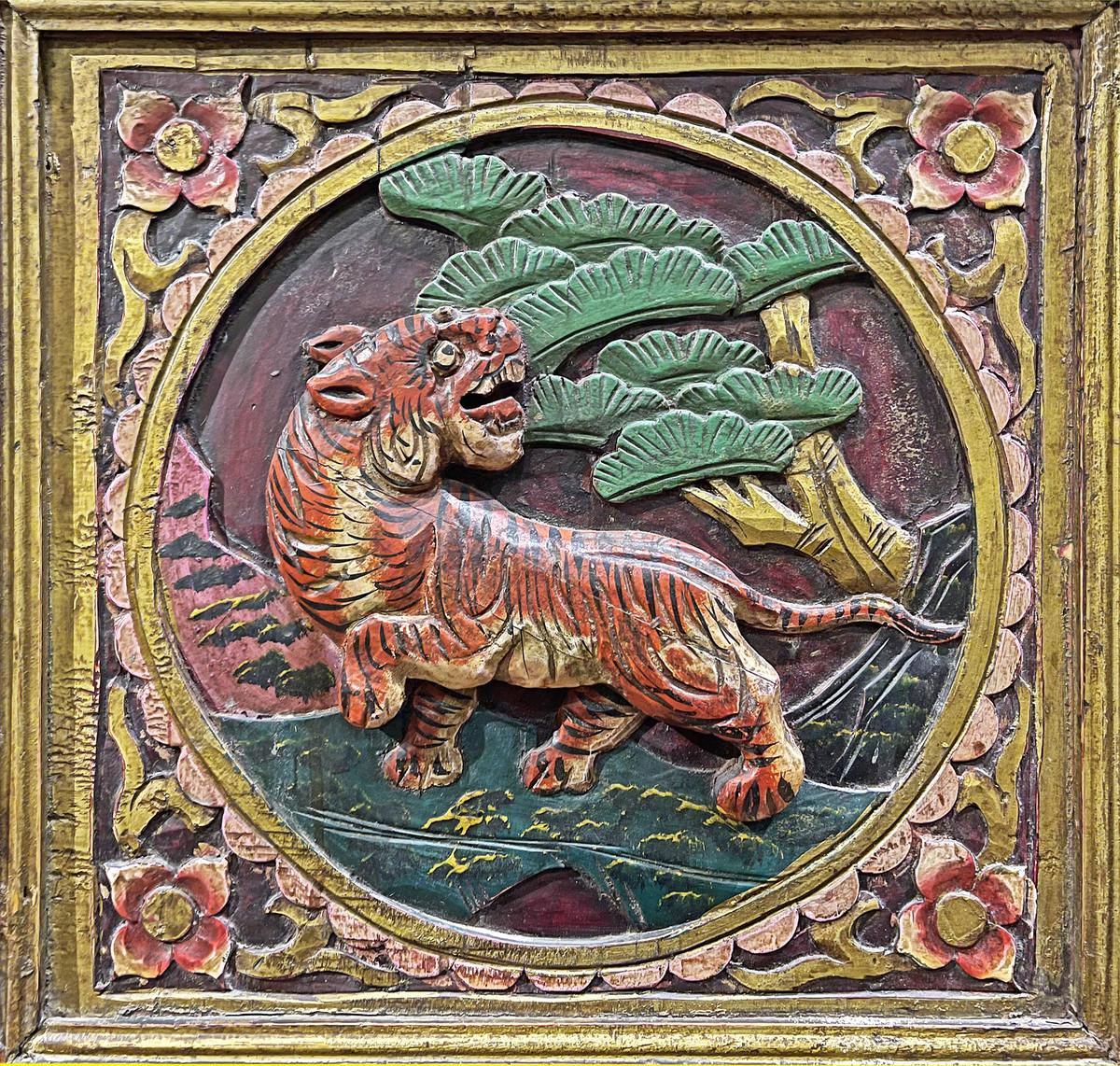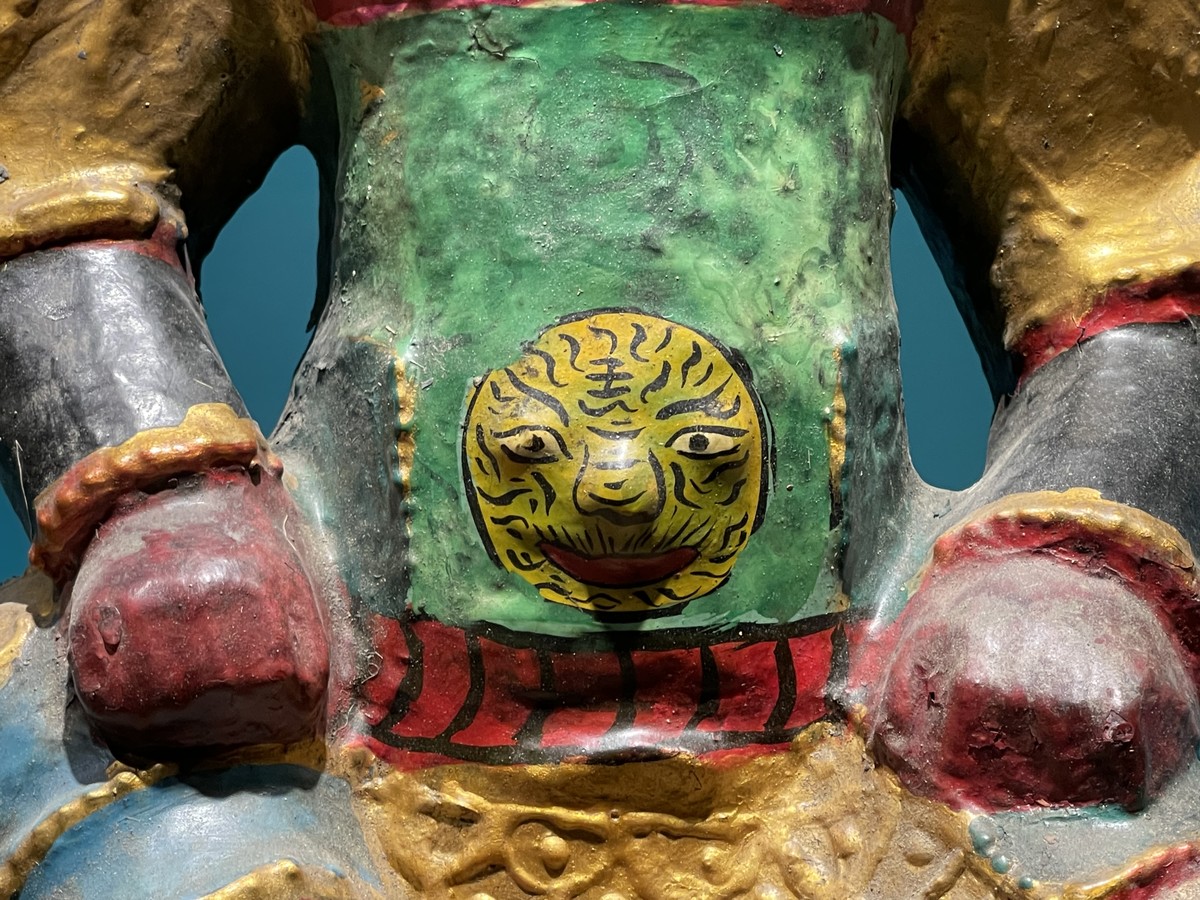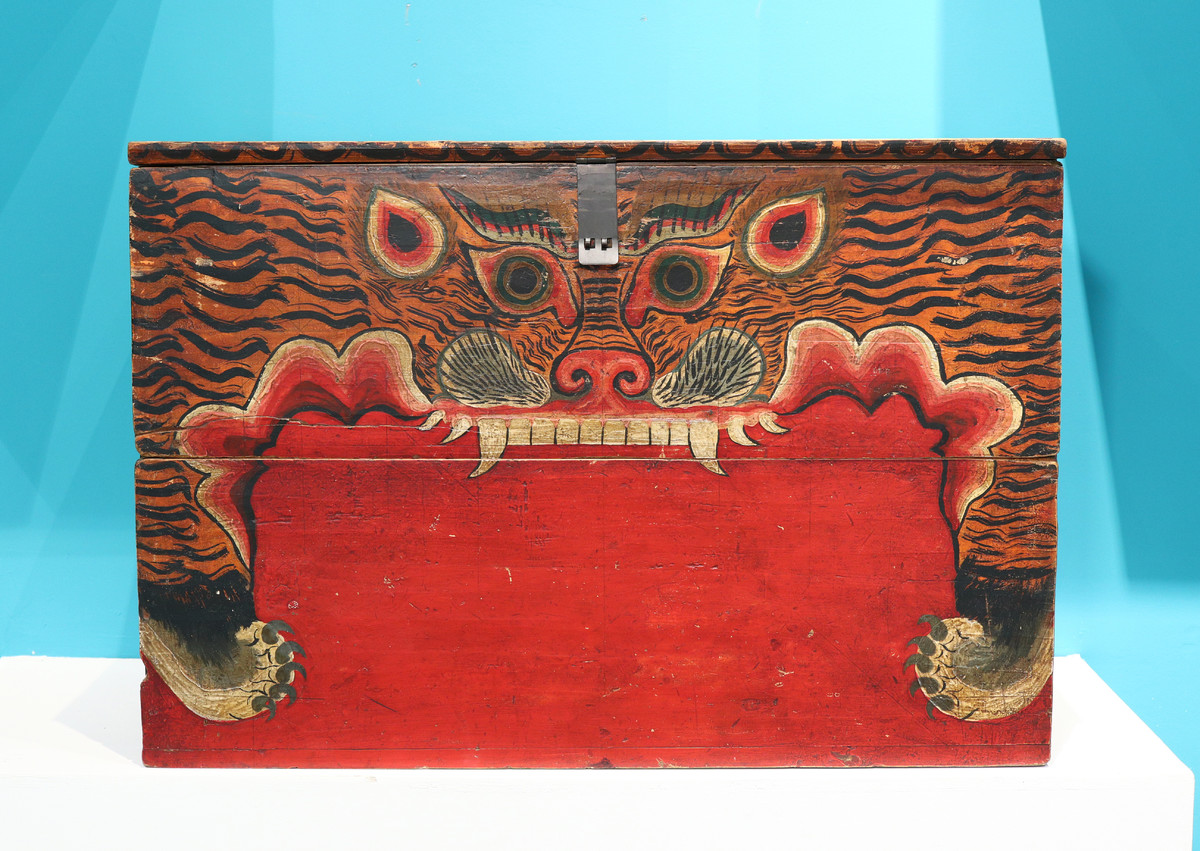 老虎漆箱
A lacquer chest with a picture of a tiger
虎年说虎,在六悦博物馆里
也有不少与虎相关的展品
让我们随着这些展品
讲述一个个与虎相关的故事
There are a variety of exhibits at Six Arts which are incorporate tiger motifs.
A few museum collection pieces which incorporate tiger motifs are shown below.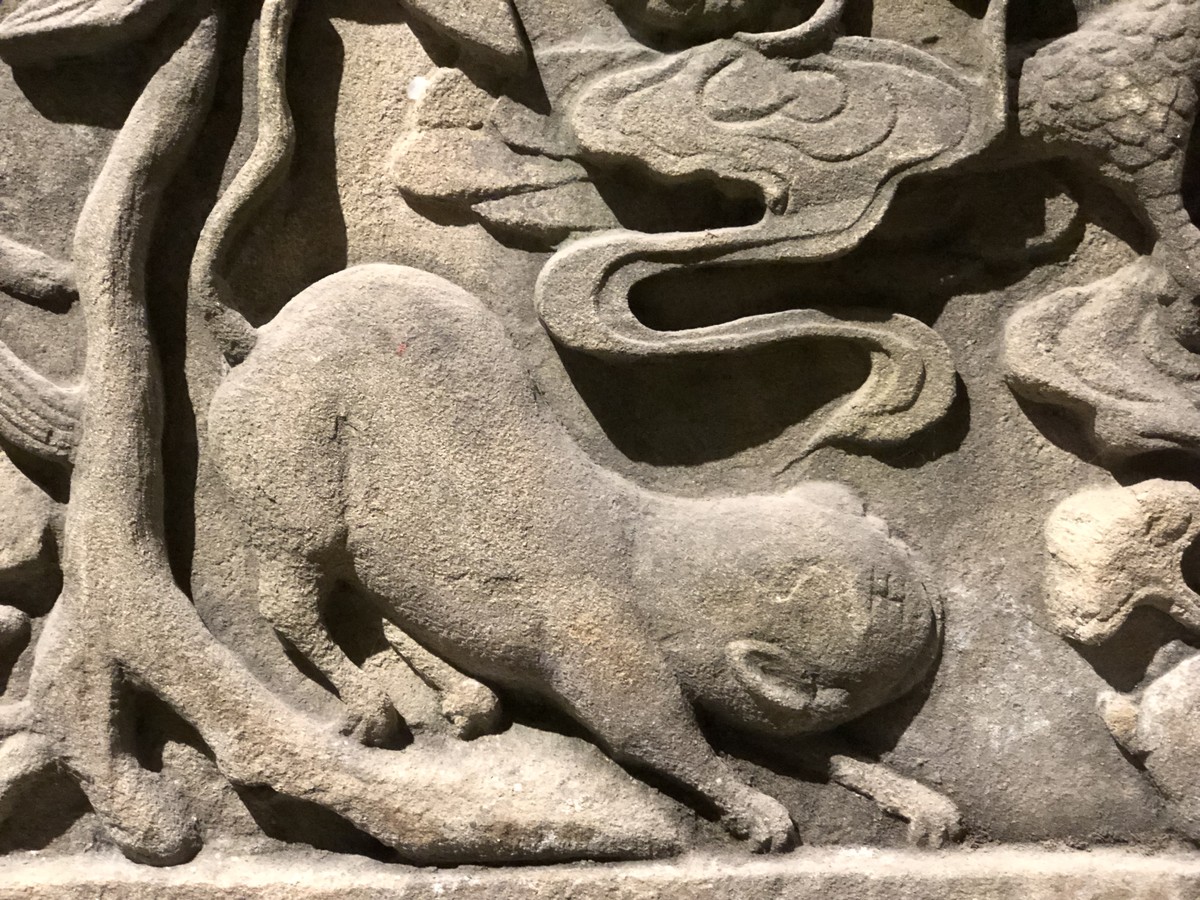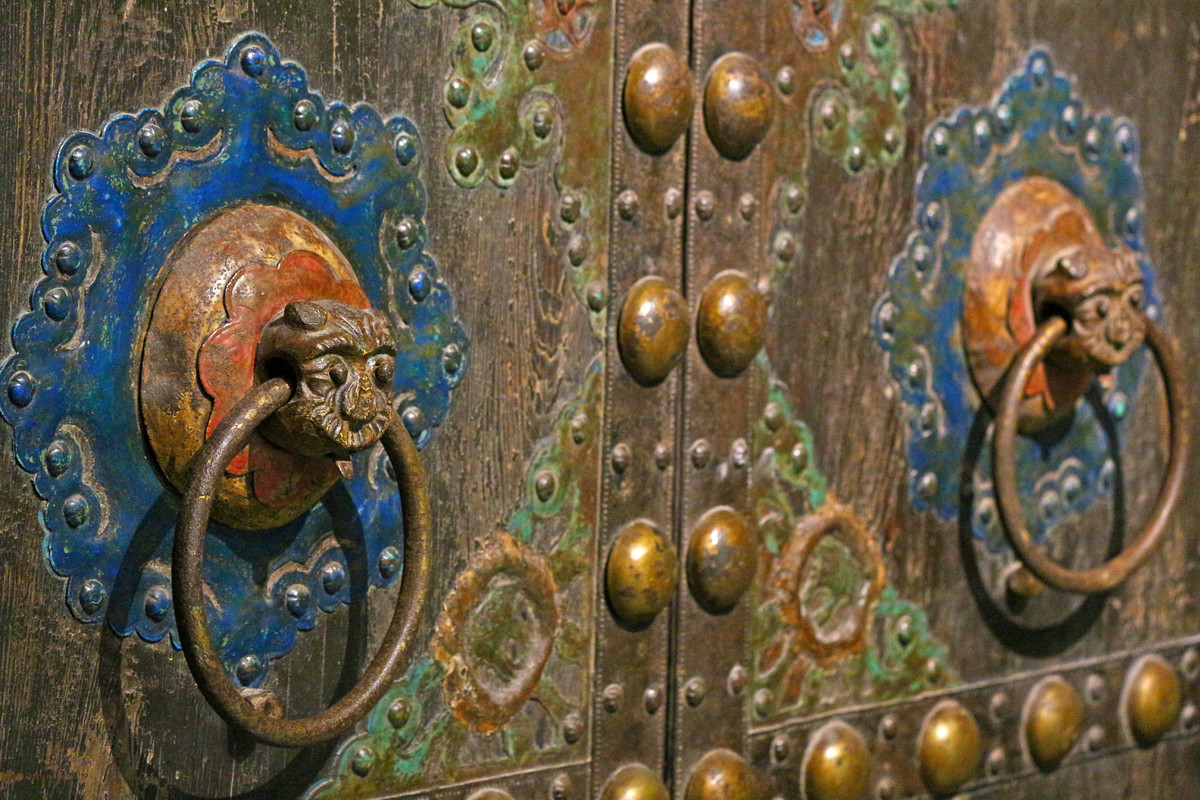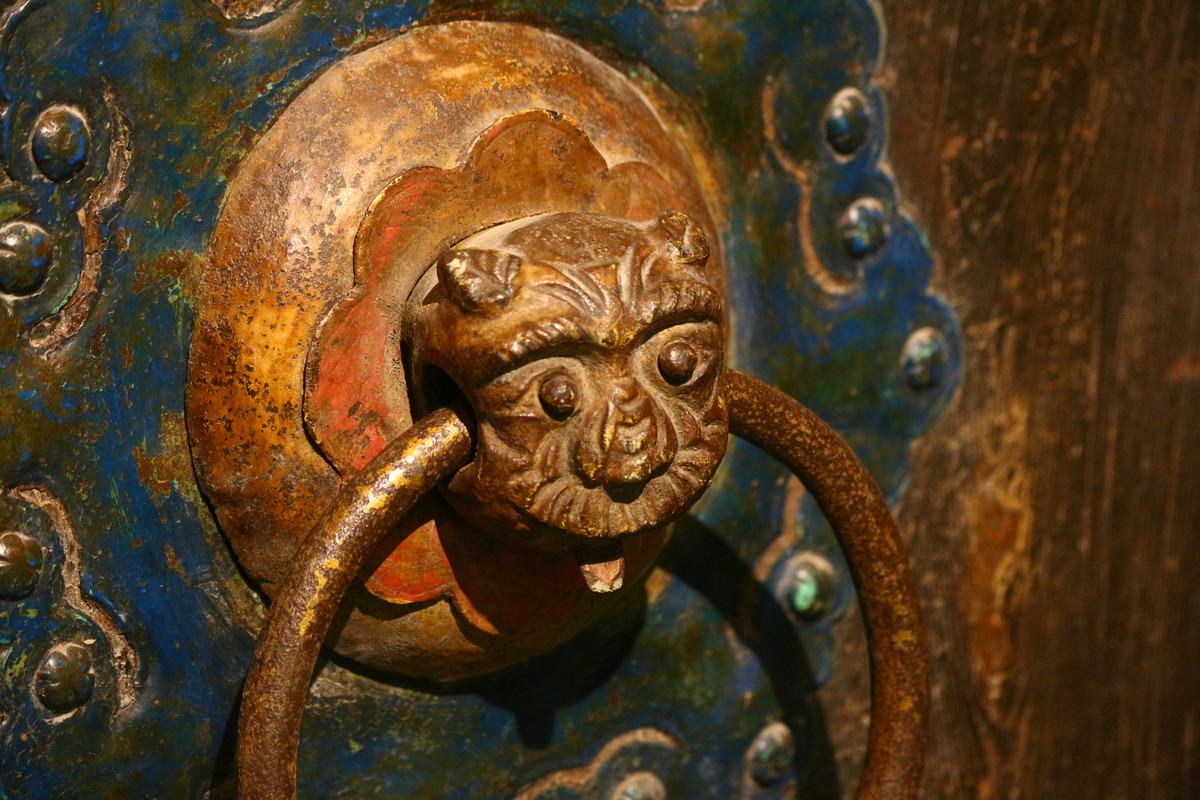 虎头铺首
Doorknocker in the shape of a tiger's head
中国正财神赵公明,司掌世间财源
他的坐骑便是一只黑色猛虎
在《封神榜》中,赵公明被敕封为
"金龙如意正——龙虎玄坛真君"
Six Arts Museum has many statues of China's God of Fortune named Zhao Gongming, who is in charge of the wealth on the earth and rides a strong black tiger.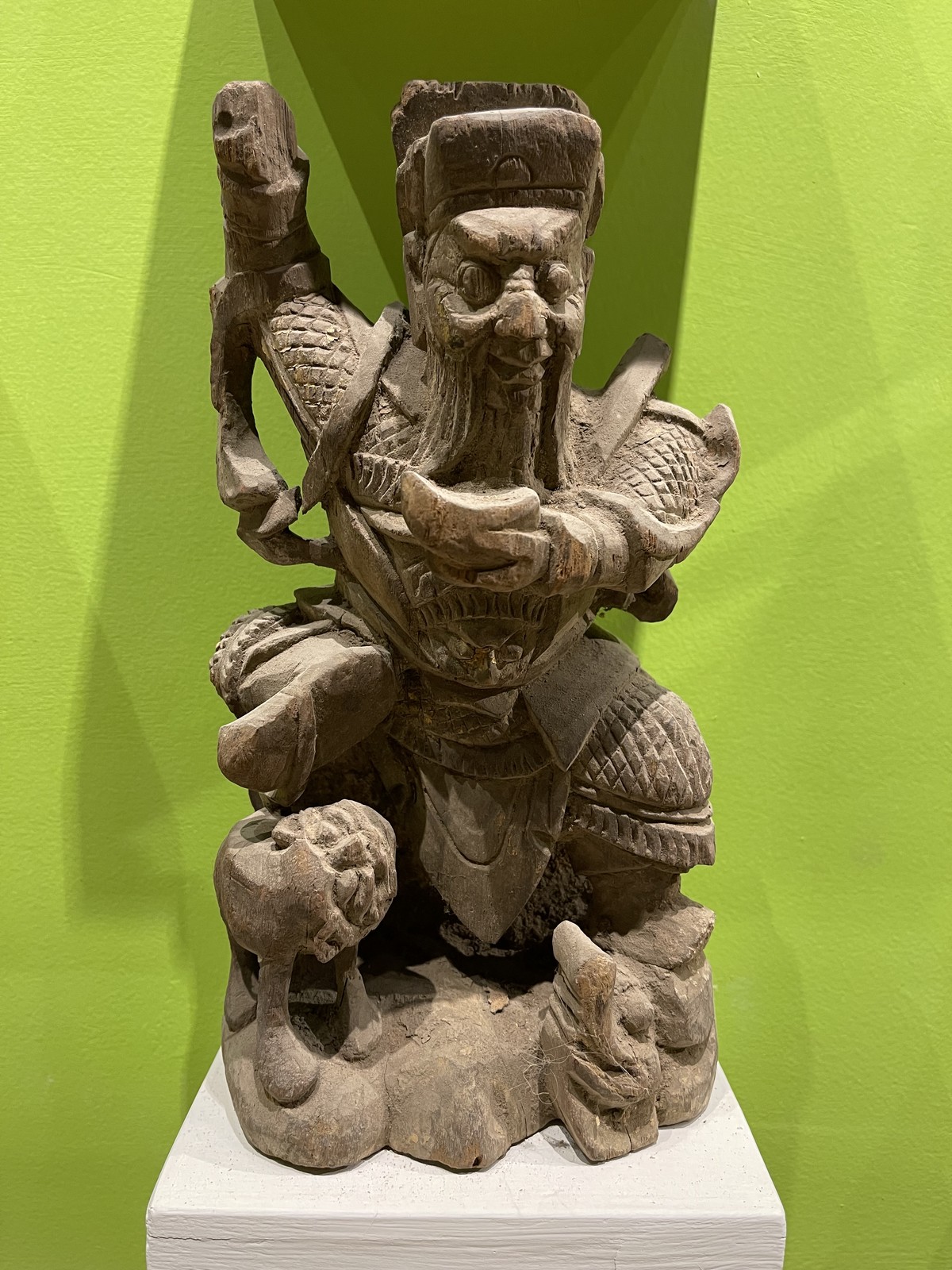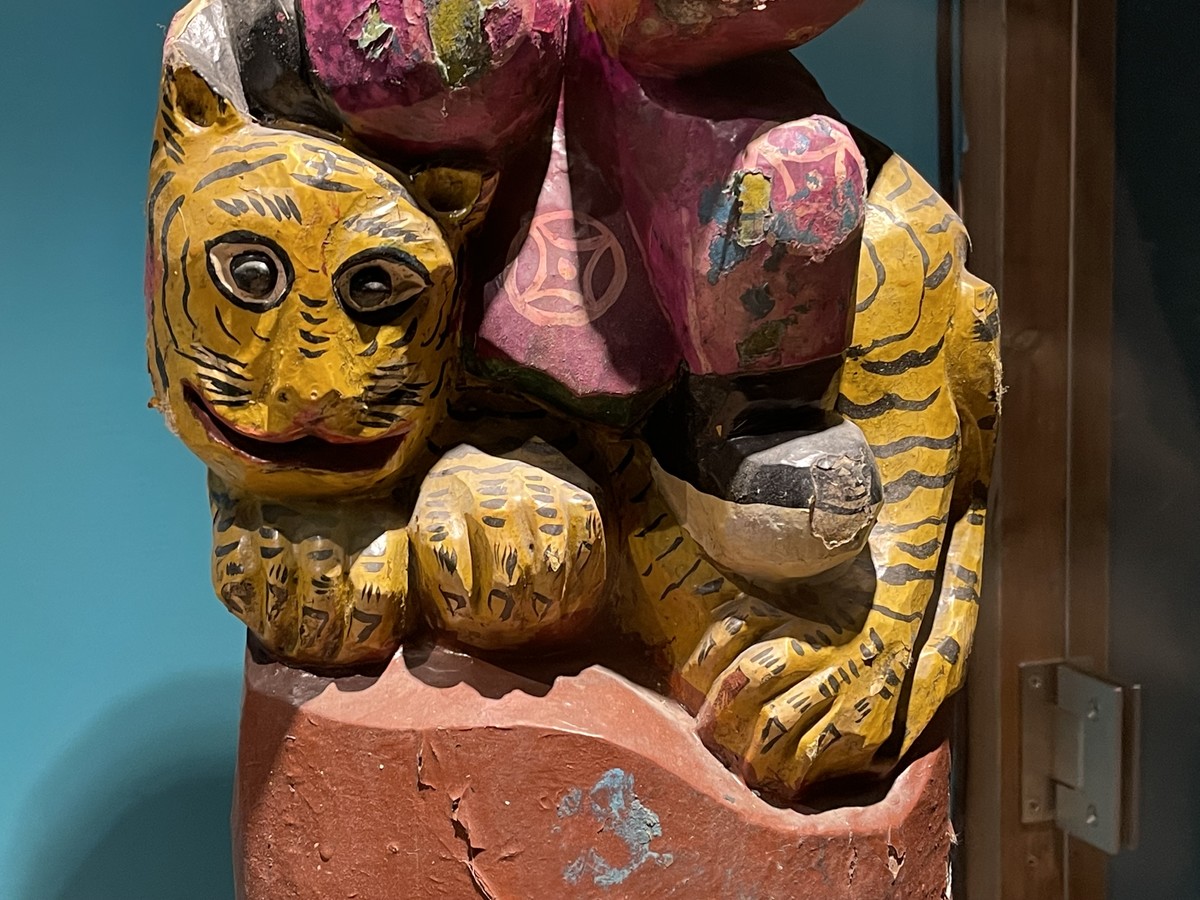 财神赵公明造像
Statue of Zhao Gongming, God of Fortune
同样将猛虎作为坐骑的,还有药王孙思邈
传说孙思邈十分仁慈
为受伤的老虎医治,拔除喉咙中的骨刺
老虎为表感恩之心,成了他的坐骑
Sun Simiao, God of Medicine, also rides a tiger and is said to be very kind.
Legend has it that he once removed bony spurs in the tiger's throat and cured it; in a gesture of gratitude, the tiger served Sun Simiao as a mode of transportation.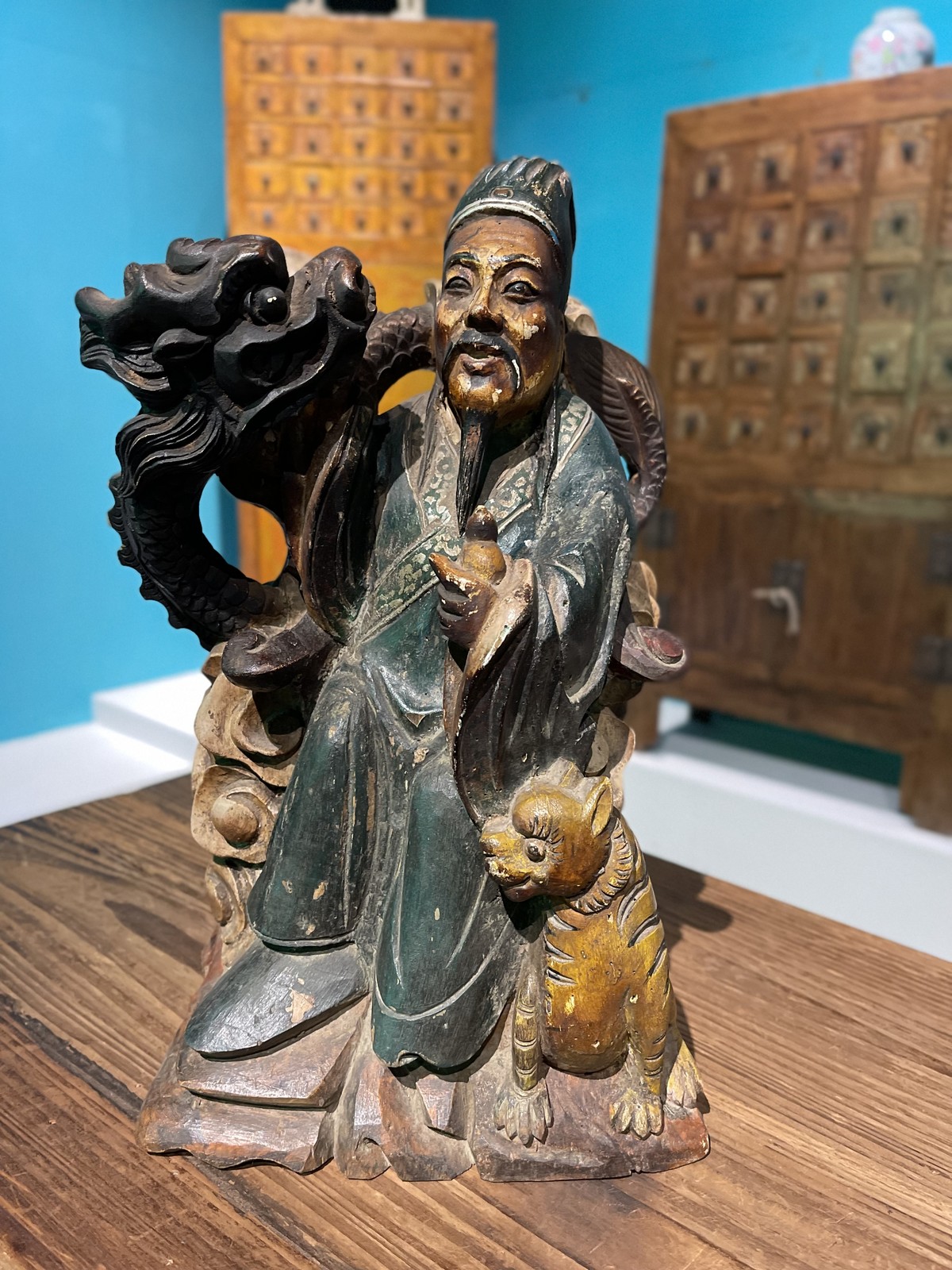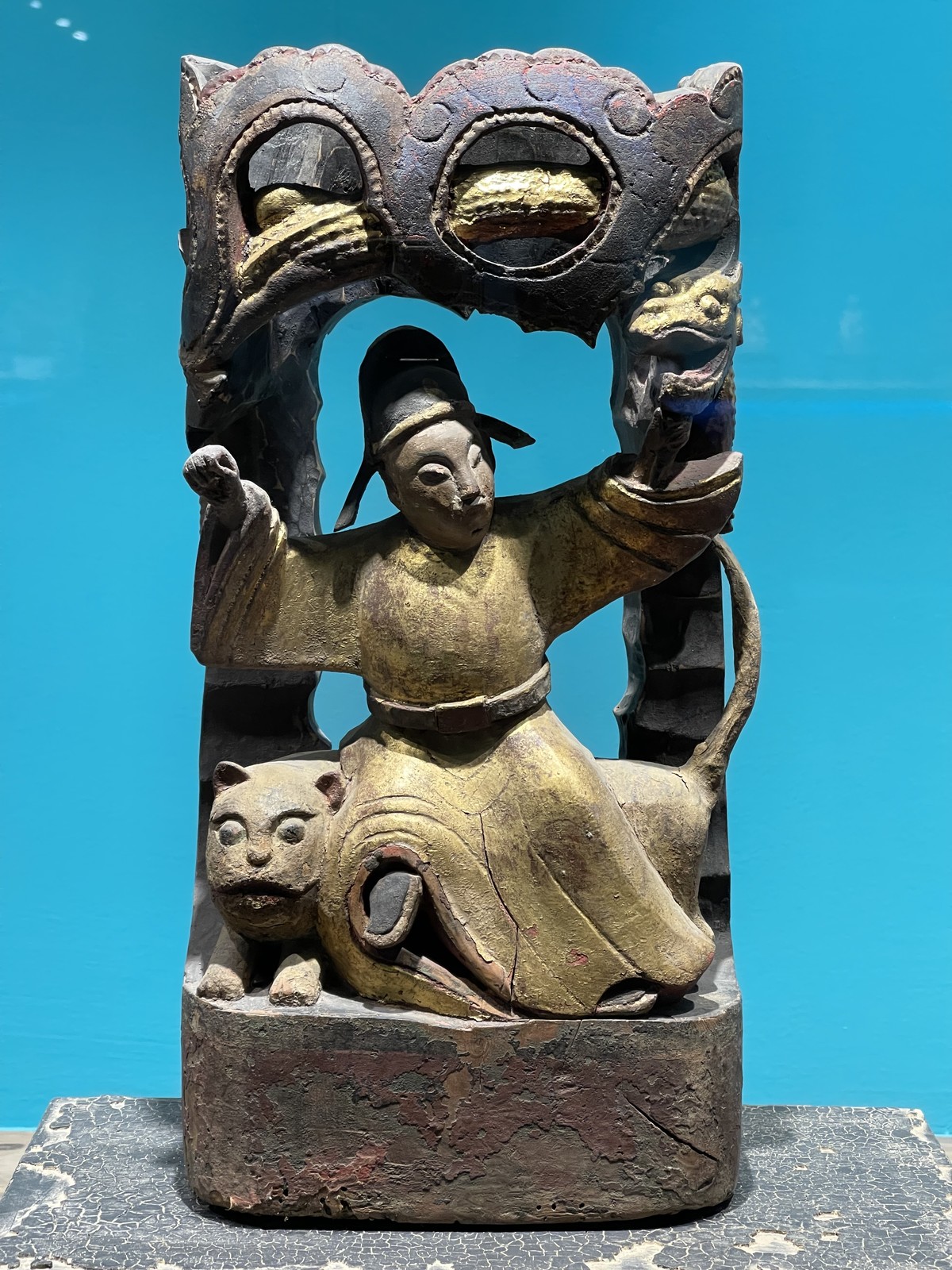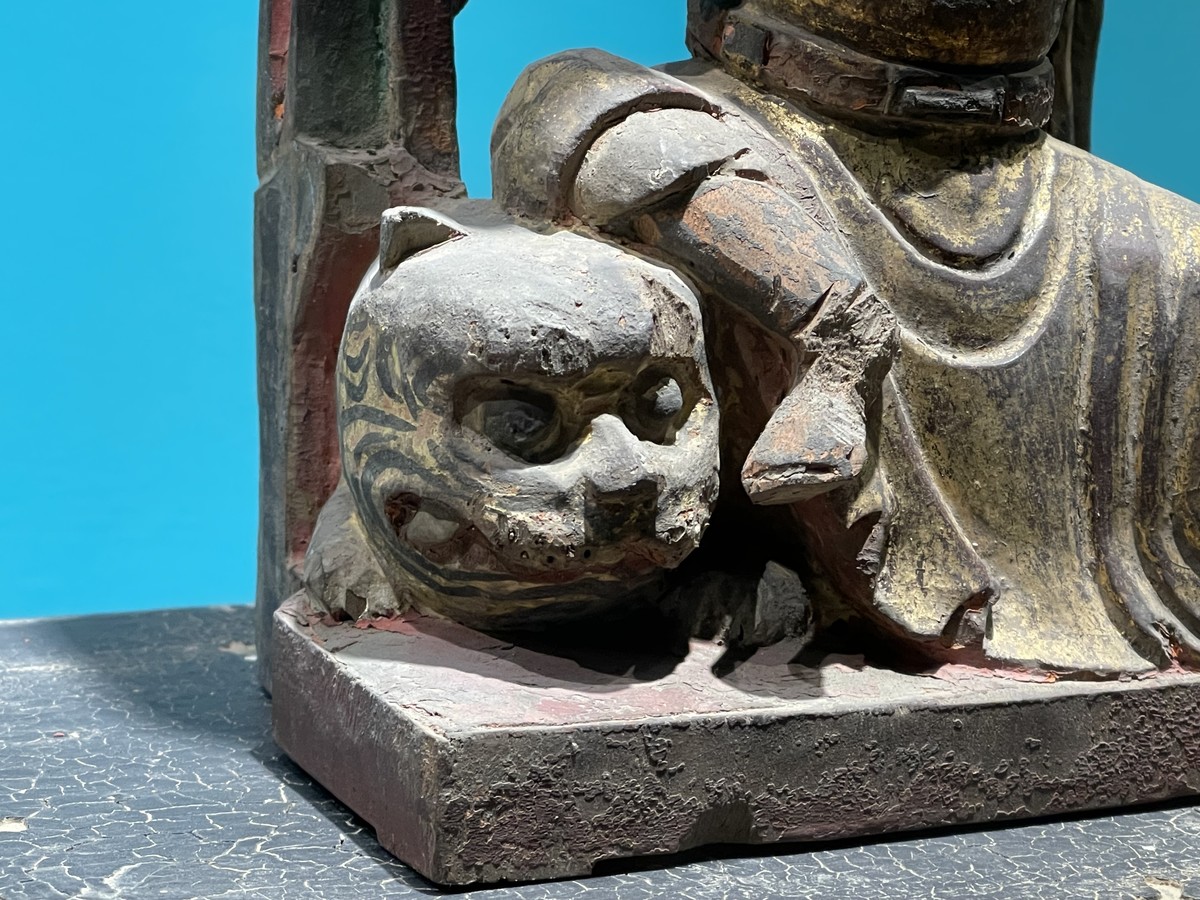 药王孙思邈造像
Statue of Sun Simiao, God of Medicine
传统门神的形象大多为京剧扮相
武生、武旦都会身着甲衣,称为靠
虎元素会出现在肩头、腰间、下摆等部位
丰富服饰的同时也展示了人物性格
Many traditional Door Gods from the Qing Dynasty are dressed in the style of Peking Opera.
Warriors, both male and female, wear armor which is decorated with tiger mofits on the shoulders, waist and so on.
The decorations beautify the costume and also represent the character of the one wearing it.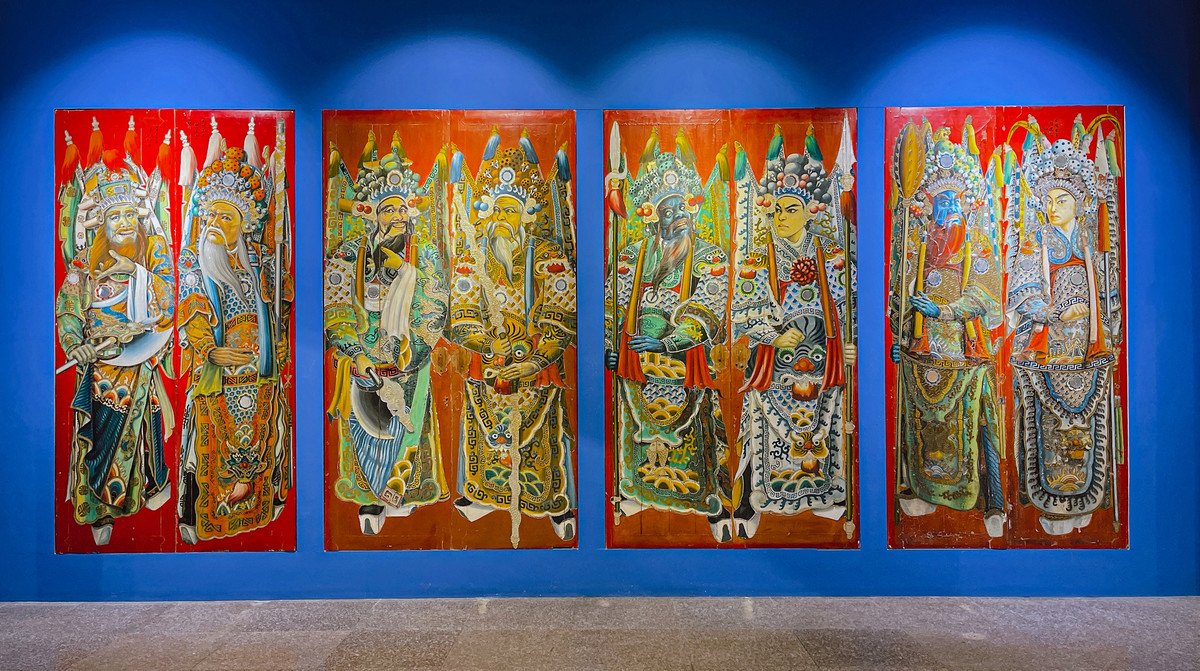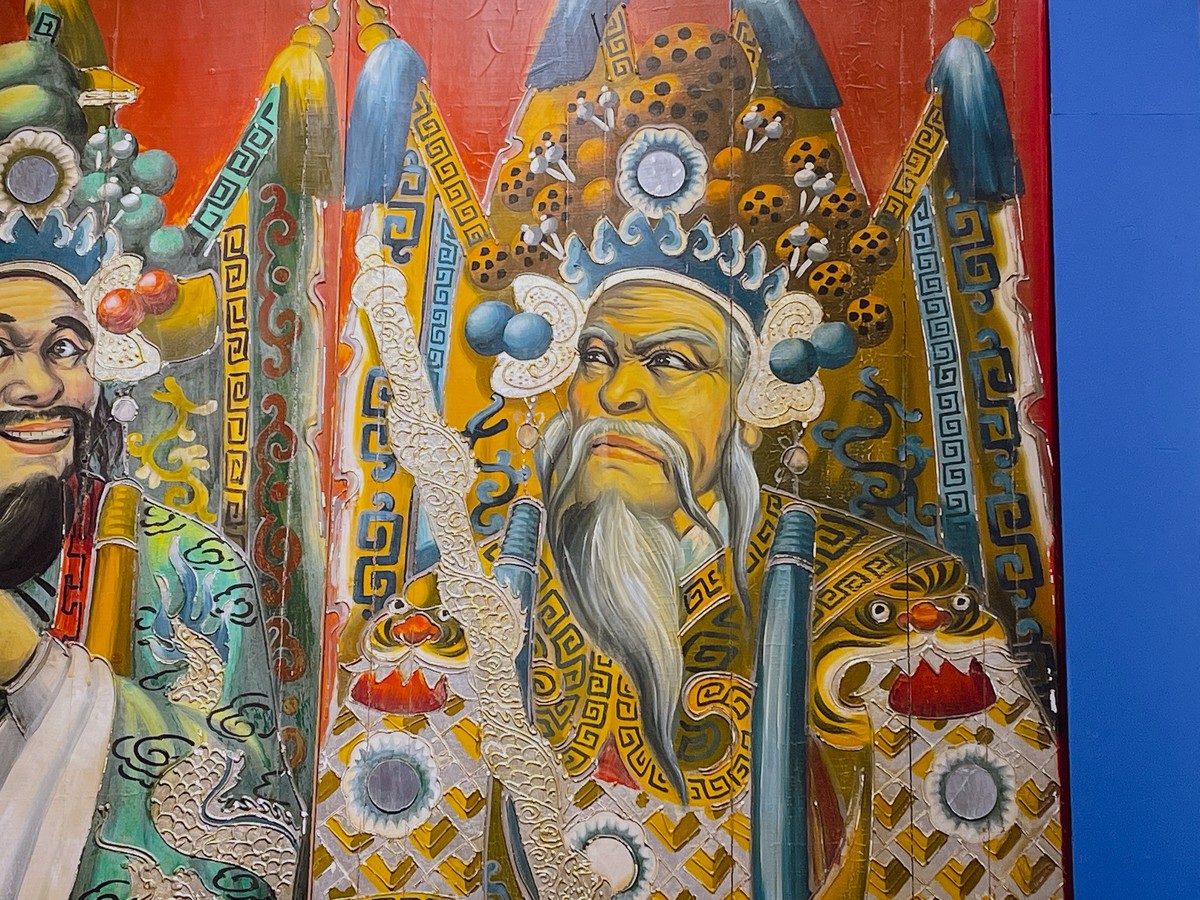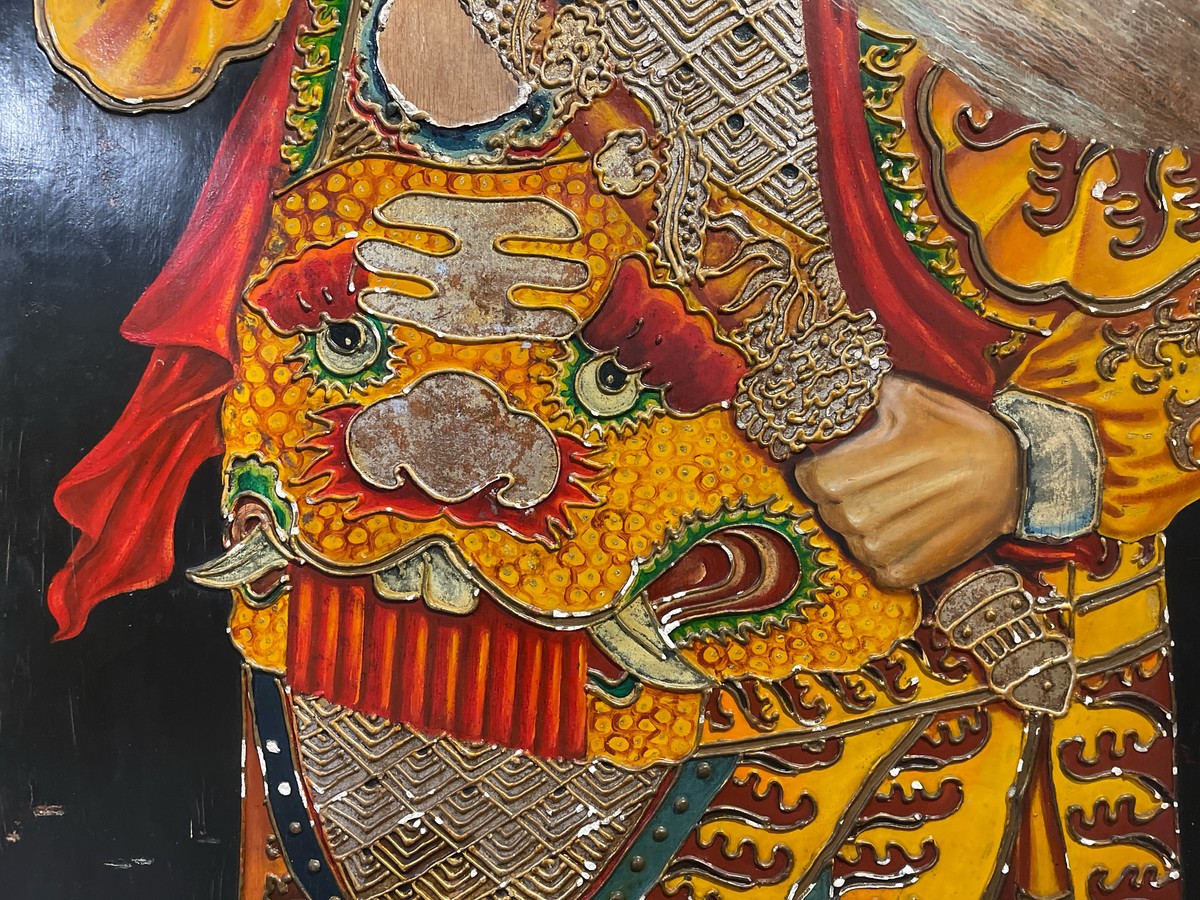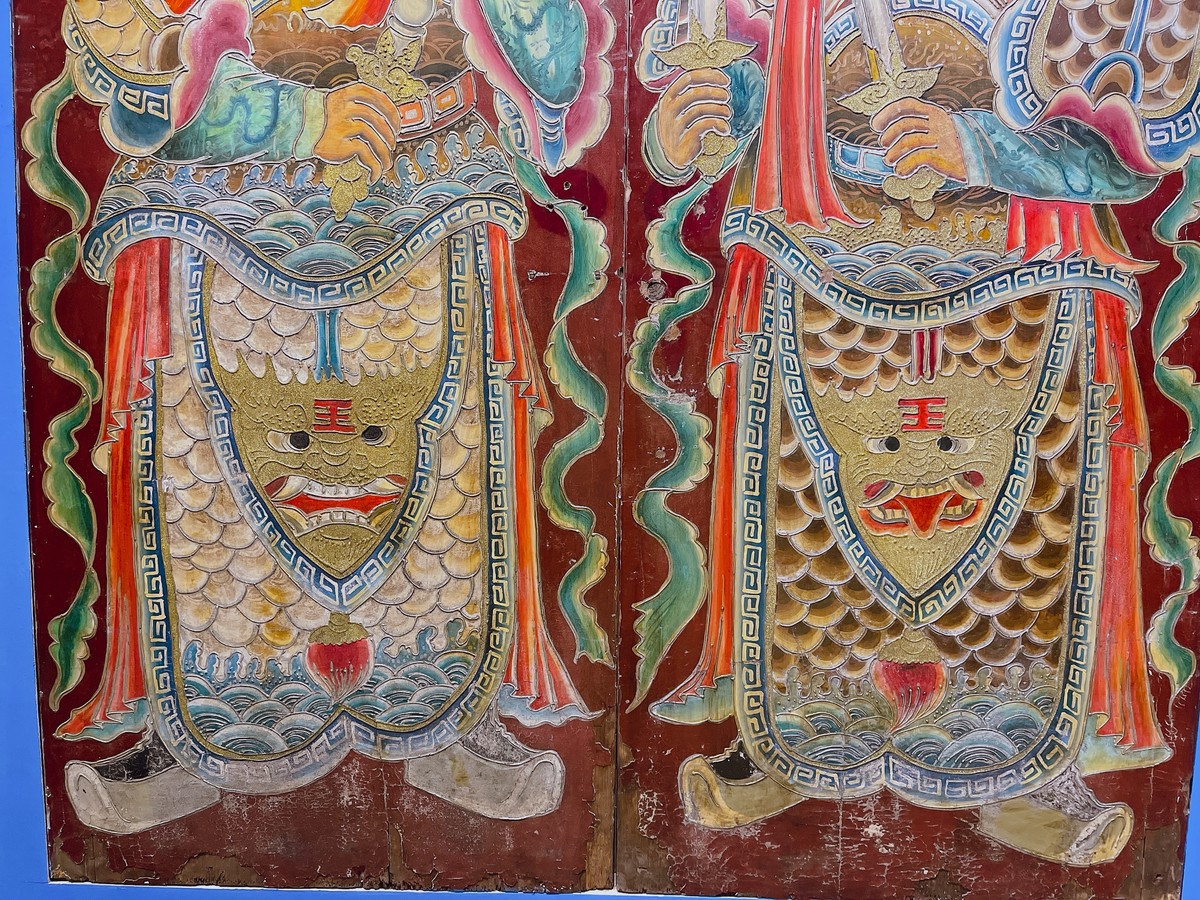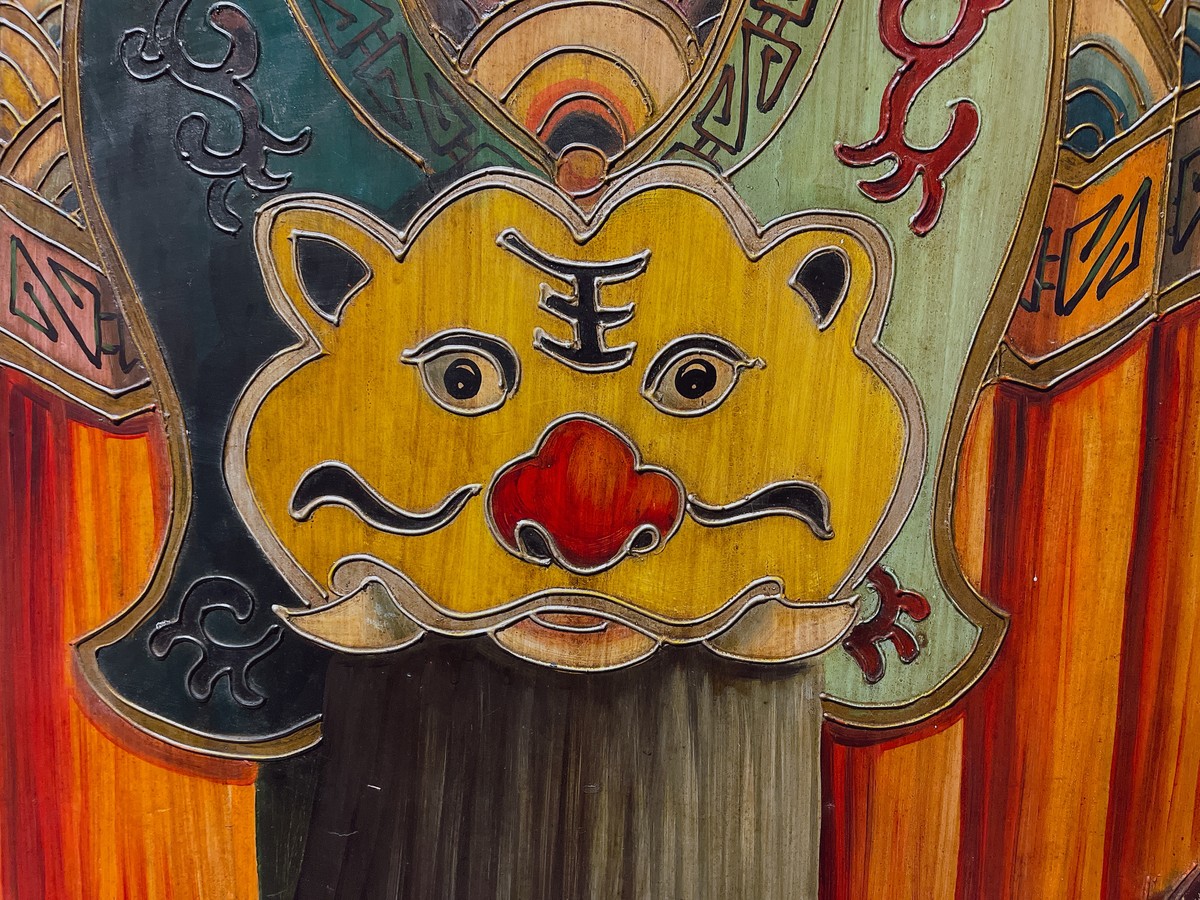 浙江温州 门神板
Door God Panel from Wenzhou, Zhejiang Province
蒙人驭虎图是藏族壁画的题材之一
除了具有预防瘟疫,消灾招吉的寓意
此图也带有象征高贵或权势的意义
具有鲜明的西藏民族特色
One of the Tibetan Mural themes is of people domesticating a tiger, symbolizing the prevention of plague, accumulation of wealth, as well as power and nobility.
It embodies typical Tibetan ethnic culture.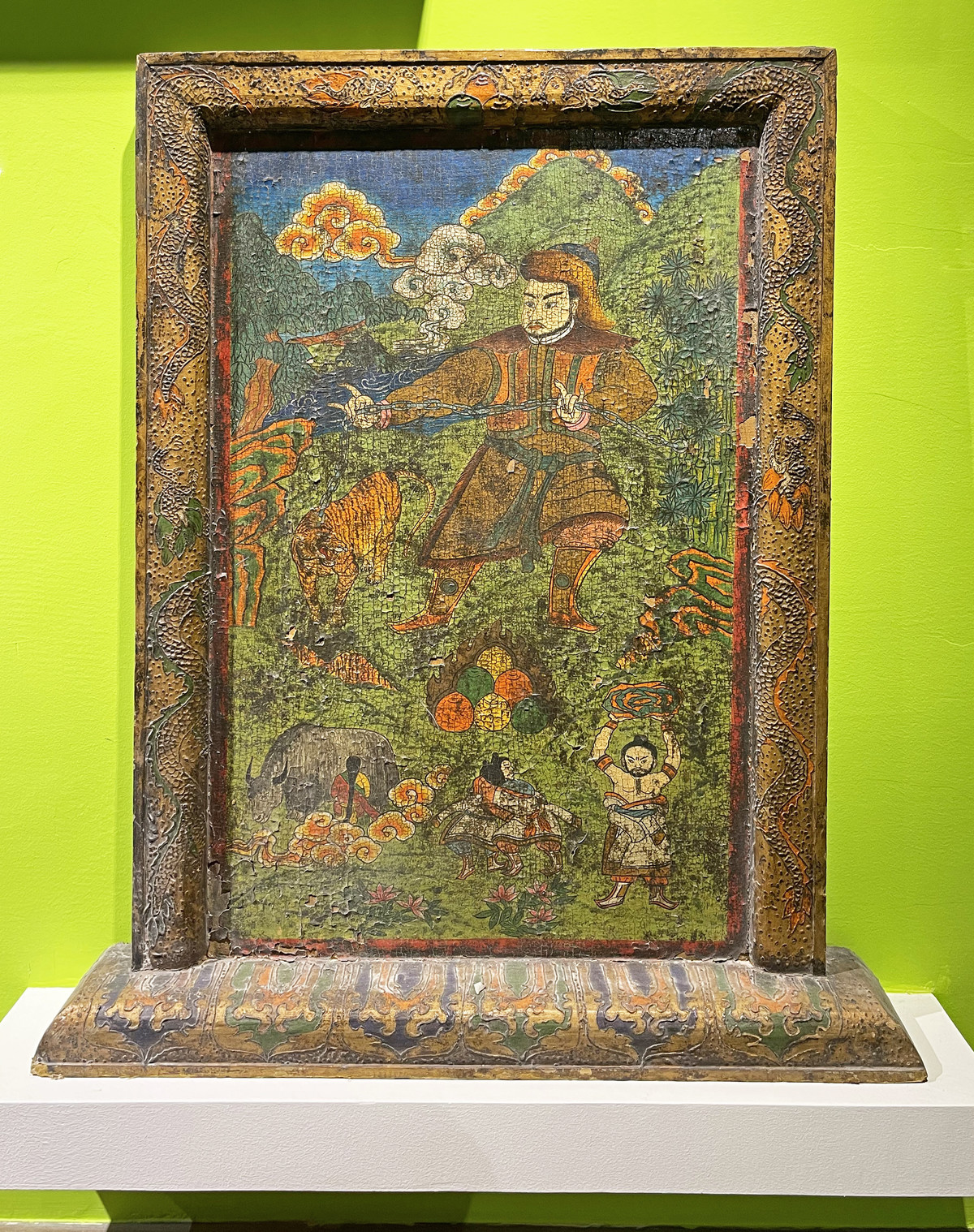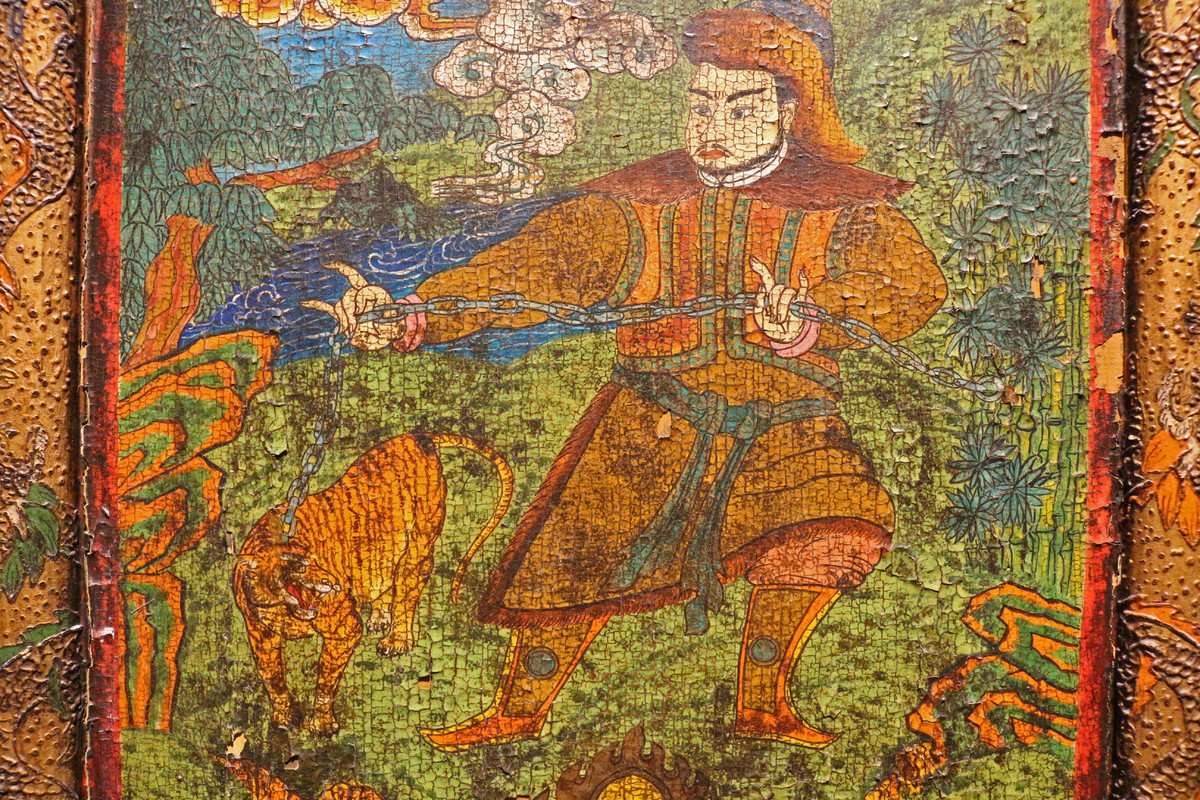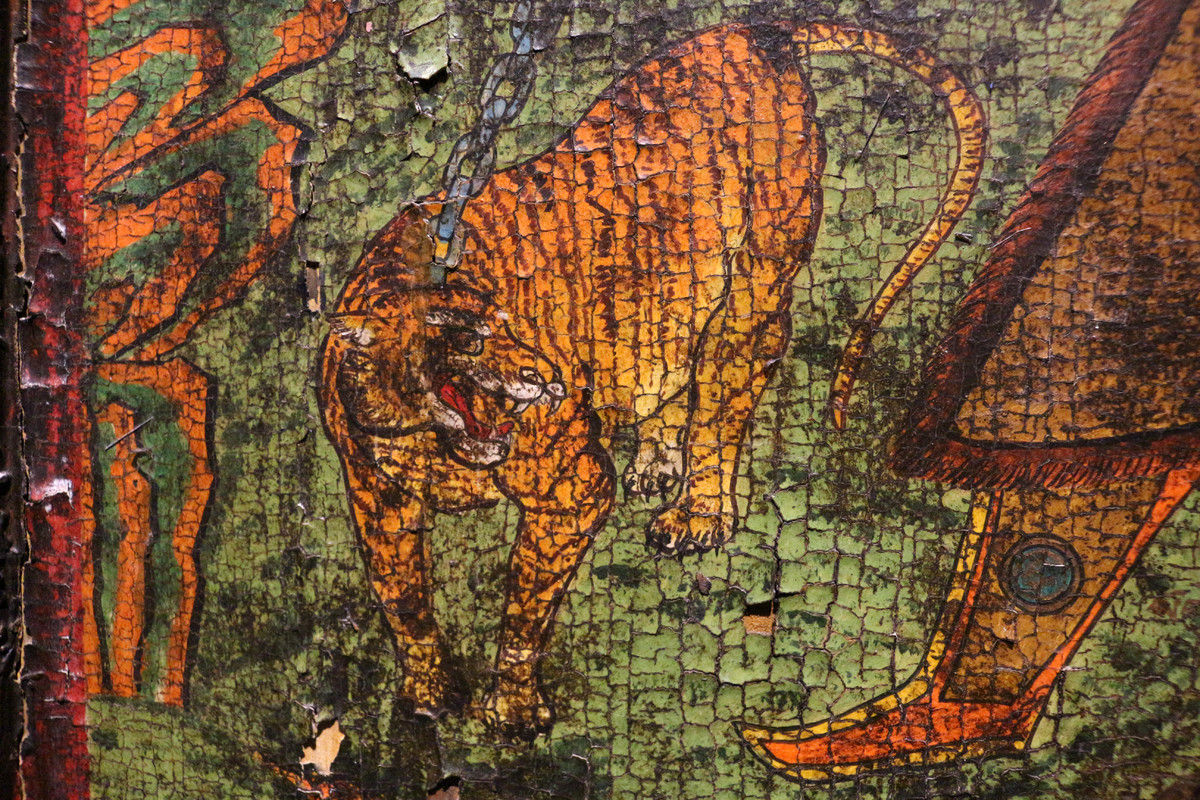 藏族画:蒙人驭虎图
A Tibetan Painting: Mongolians domesticating a tiger
由于虎威武凶猛,敏捷有力
身体的元素也被运用在其他瑞兽中
如龙的掌似虎,麒麟则拥有虎眼
这些都丰富了瑞兽的形象
Thanks to its bravery and agility, tiger motifs can also be found in other auspicious beasts.
Dragon's paws and Chinese unicorn's eyes bear resemblance to those of the tiger.
麒麟
Kylin (Chinese unicorn)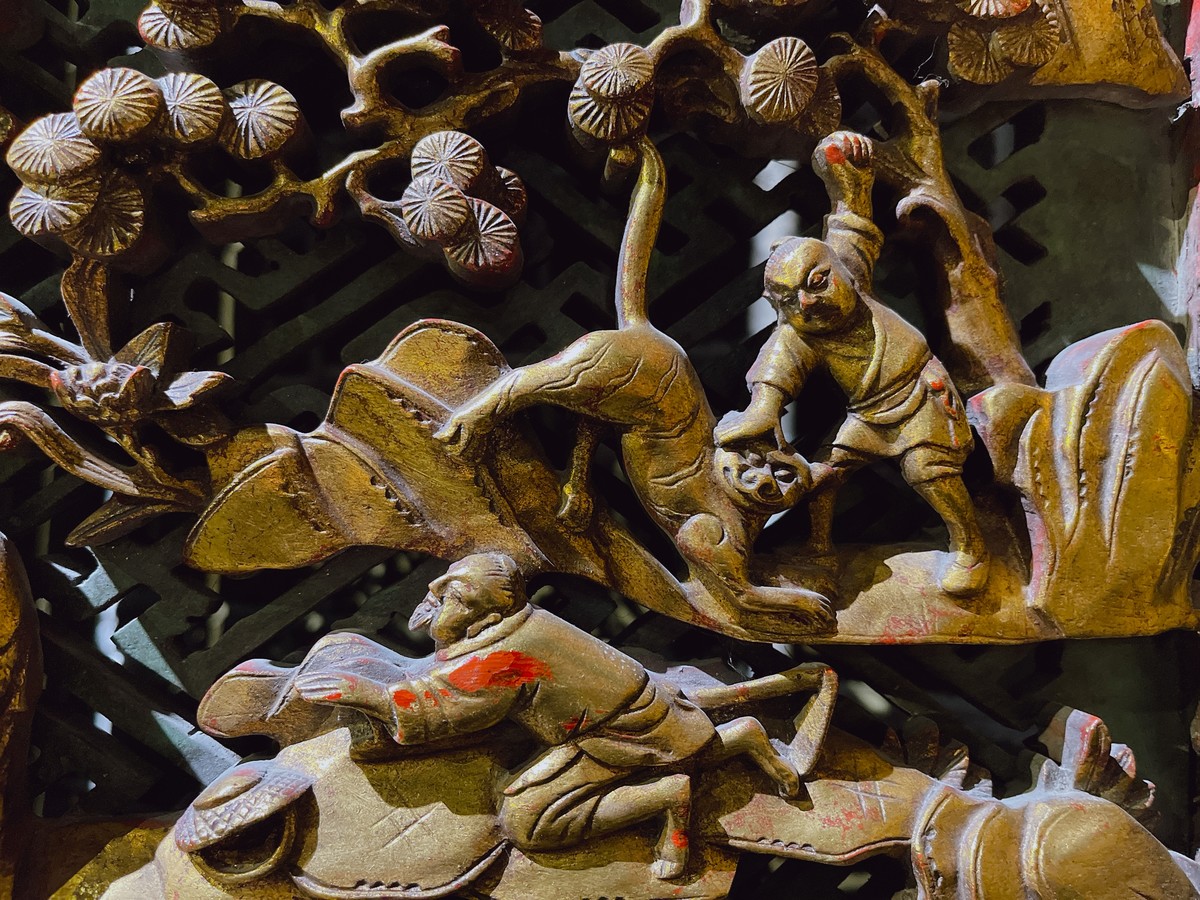 二十四孝——扼虎救父
One of the 24 stories of filial children
——fighting a tiger for the father
虎在中国传统文化中是趋吉避凶的瑞兽
作为中国古代的文化图腾之一,深受崇拜
寓意着勇敢、坚强、威严、权势与力量
因此广泛出现在中国民间的各种传说故事中
The tiger is considered as an auspicious beast in traditional Chinese culture.
As a totemic animal in ancient China, it has enjoyed great popularity and symbolizes bravery, fortitude, dignity, power and strength, and we can find it in many Chinese folklore.
2022年壬寅虎年
一起来六悦观"虎"迎福!
We invite you to visit Six Arts to explore the tiger motifs in the year of the Tiger!