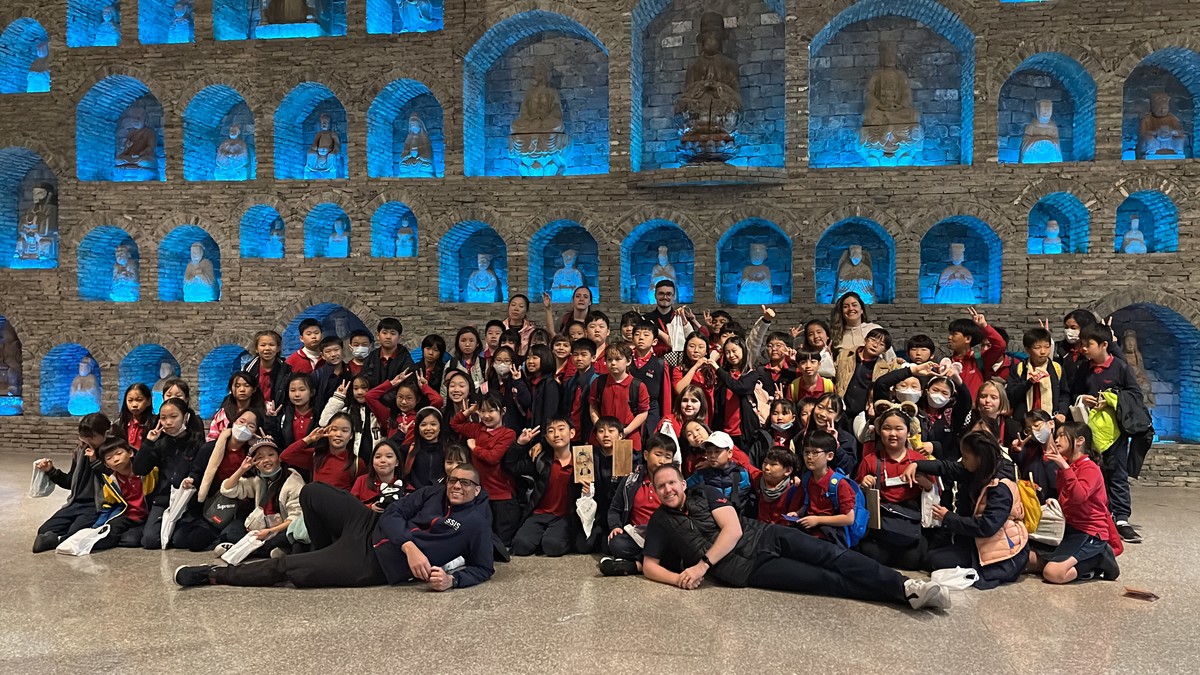 11月末
六悦博物馆迎来了
苏州新加坡外籍人员子女学校
四年级师生们前来参观研学
Six Arts Museum was honored to welcome the teachers and students of the forth grade of Suzhou Singapore International School to the museum at the end of November.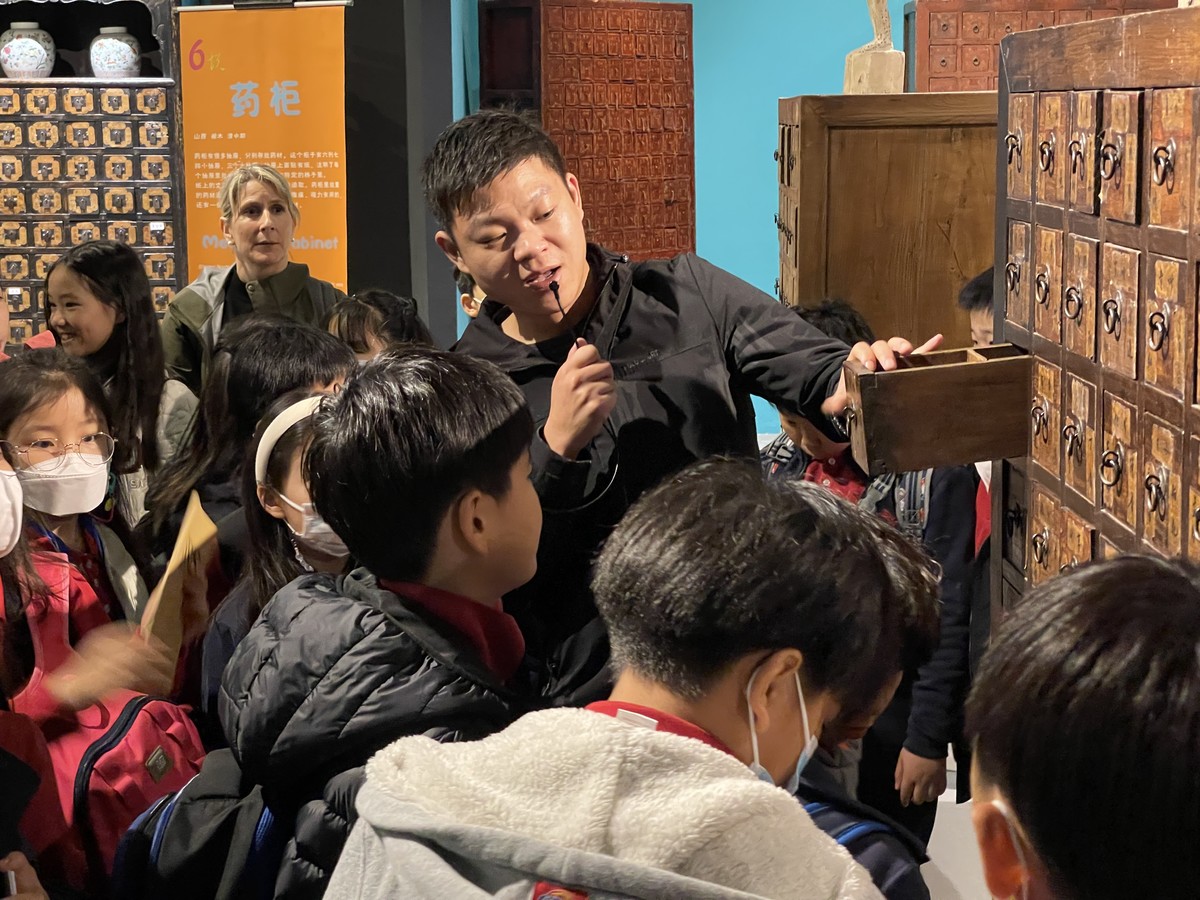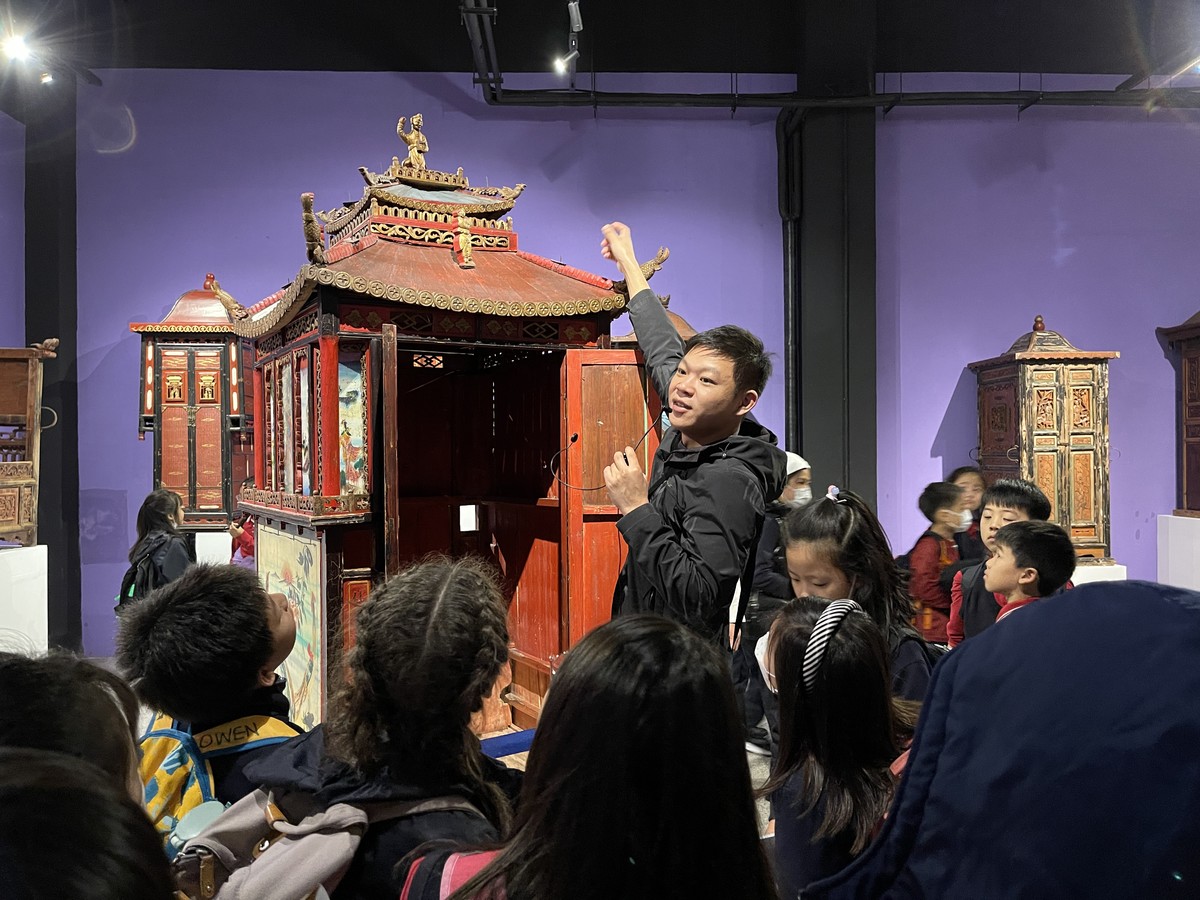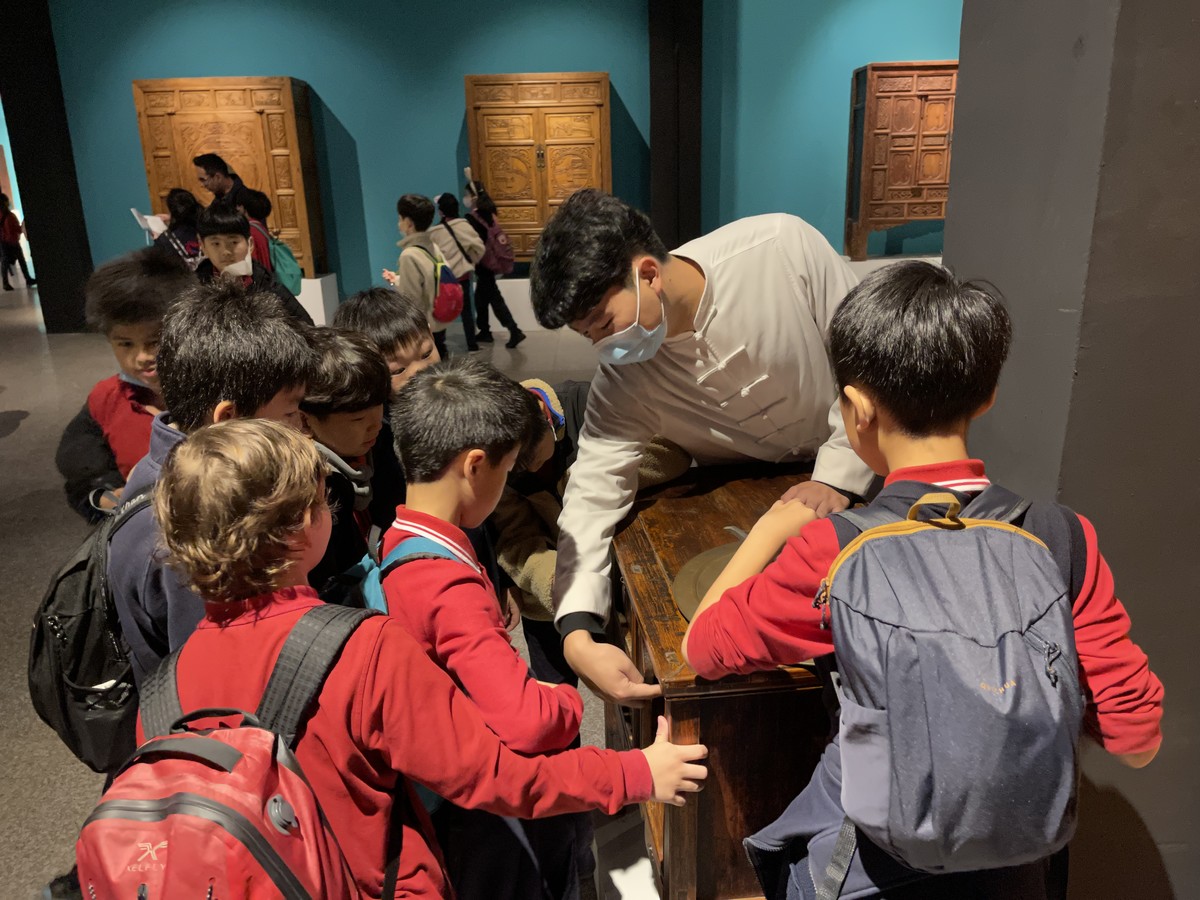 苏州新加坡外籍人员子女学校(SSIS)
成立于1996年
是一家经过IB授权认证的世界学校
也是苏州地区办学时间最久、
规模最大的国际学校
学校致力于在充满关爱的教学环境中
培养学生成为聪慧、自信、独立
和全面发展的世界公民
Suzhou Singapore International School (SSIS) was founded in 1996, it is a world-class International Baccalaureate (IB) accredited school, and is the oldest and largest international school in Suzhou. SSIS is committed to creating a caring campus in which students can learn and grow to become intelligent, confident, independent and well-rounded world citizens.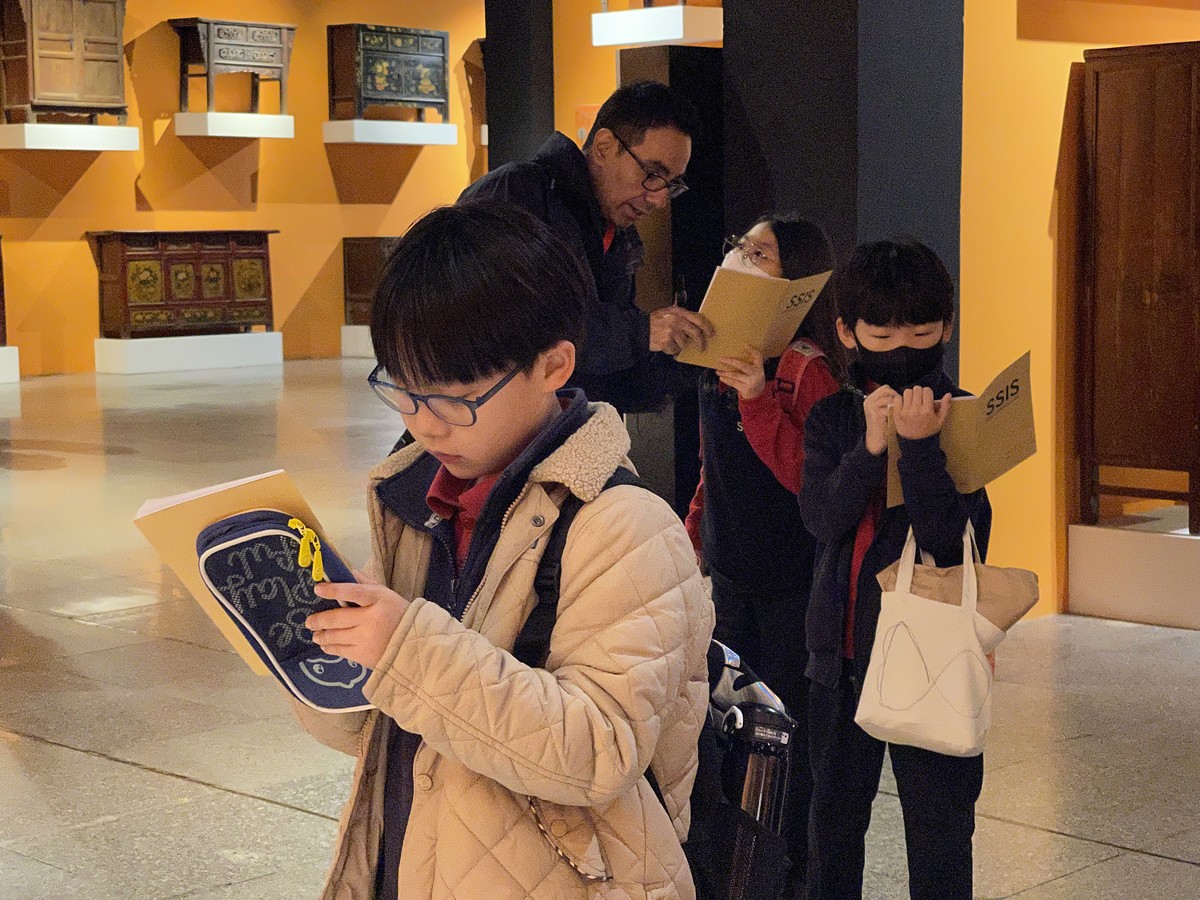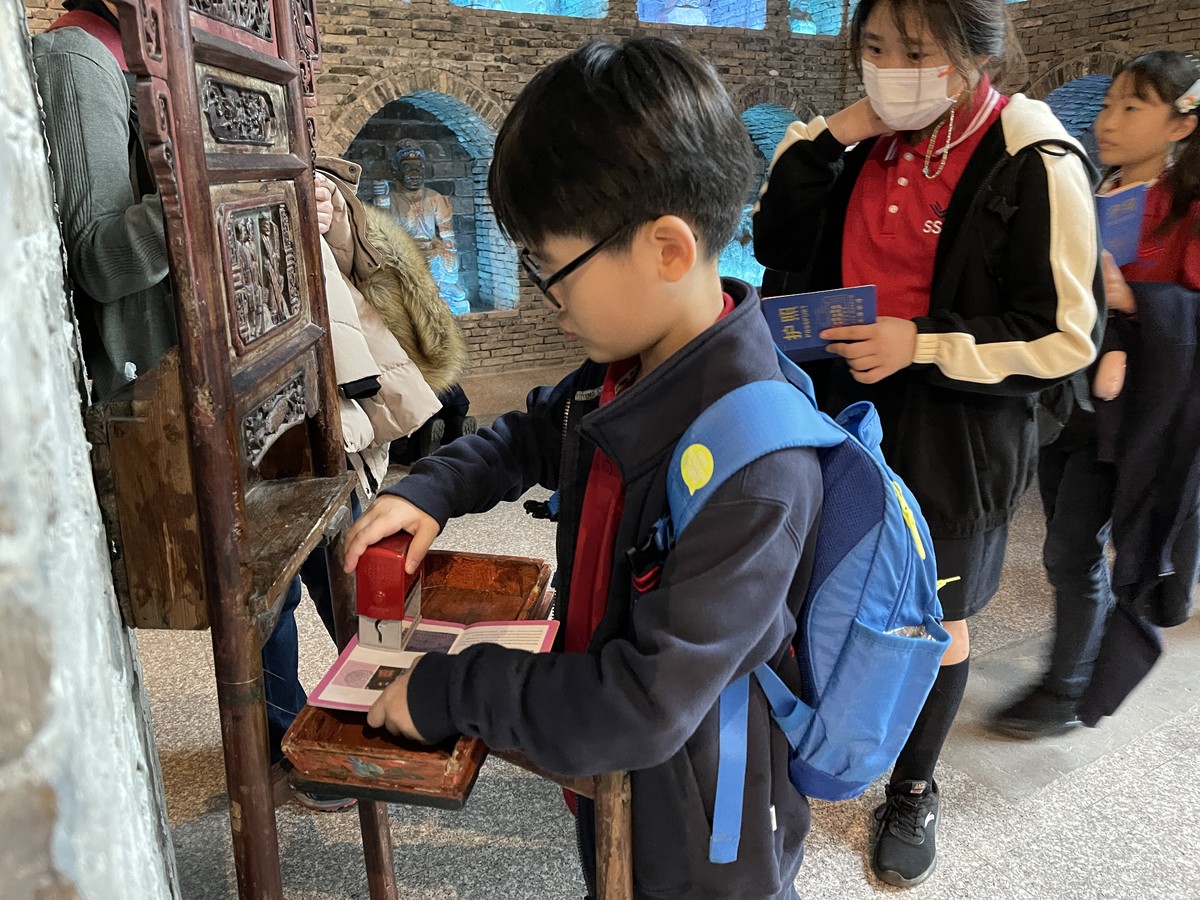 陈杰馆长亲自为孩子们进行英文解说
讲述了六悦博物馆和藏品的故事
孩子们也认真做了记录
不时让陈杰馆长解答自己的好奇
Six Art Museum's Curator Jason Chen personally gave the inquisitive SSIS teachers and students an informative and lively English language tour of the museum and it's exhibits. Many of the students took careful notes of the explanations and descriptions provided by Curator Chen, and whenever they had questions, they actively asked for clarification.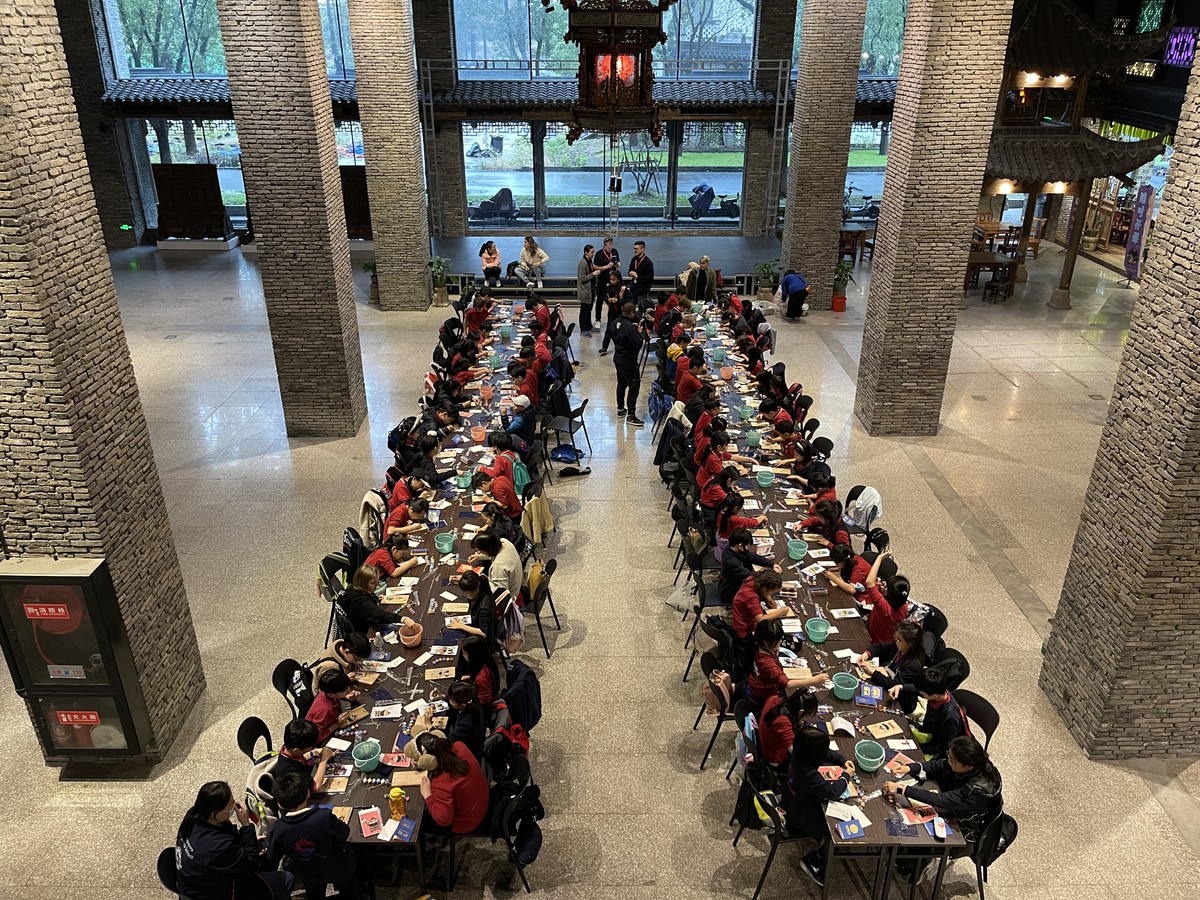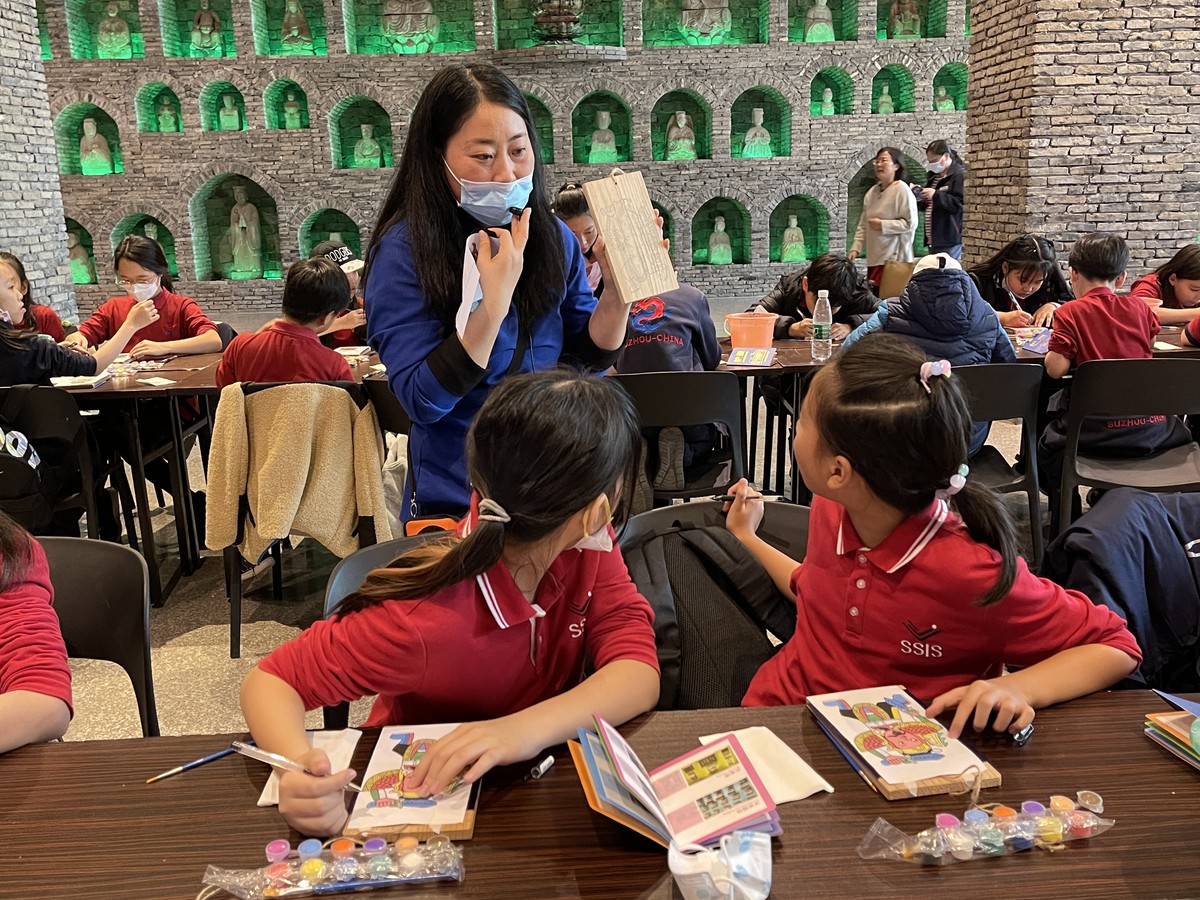 愉快的午餐结束后
孩子们完成了集齐博物馆护照印章的任务
紧接着在研学老师燕子的带领下
开始进行门神画板的制作
After a pleasant lunch in the museum, the children completed their fun mission of chopping stamps from each of the museum's galleries in their Six Arts Museum passport. With the help of Yanzi, the museum's senior DIY Handicraft Center instructor, the children began to paint beautiful and creative door god boards.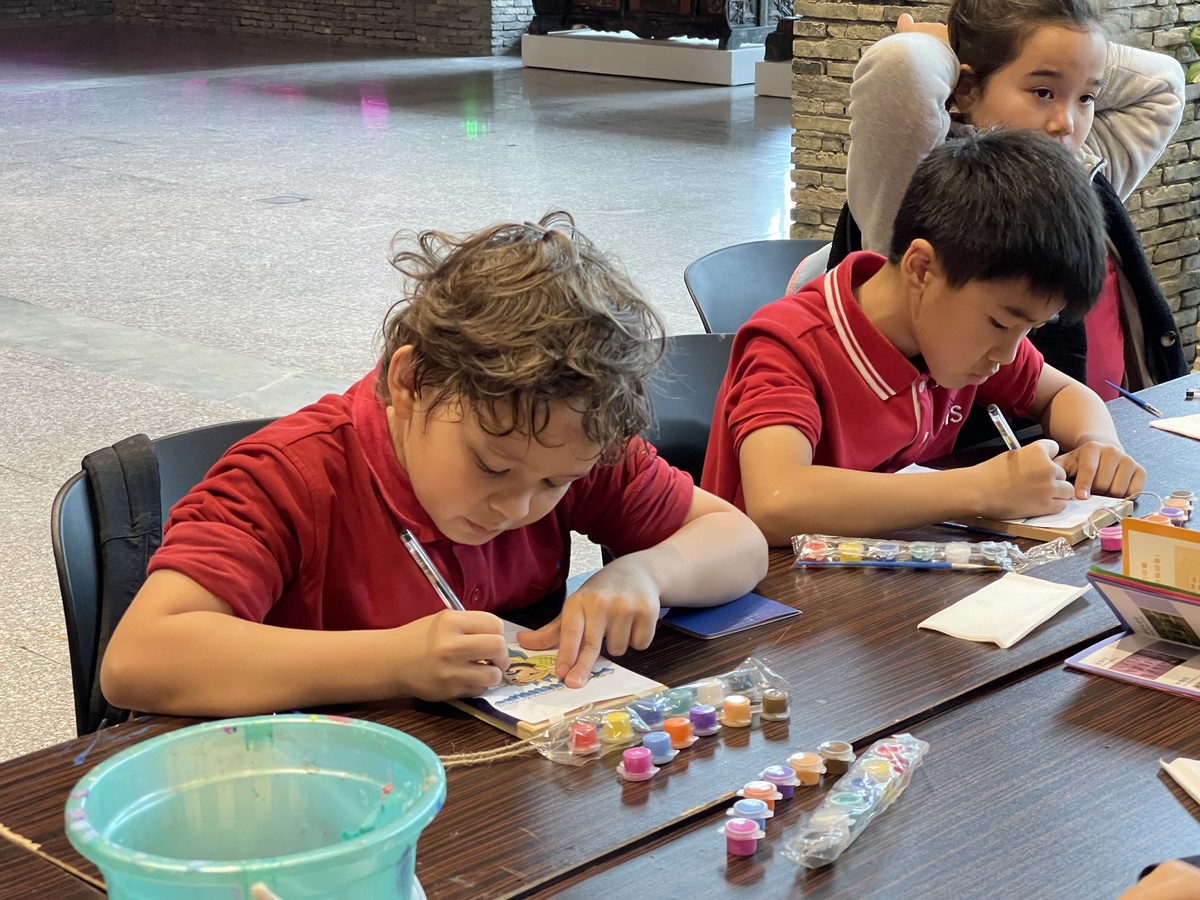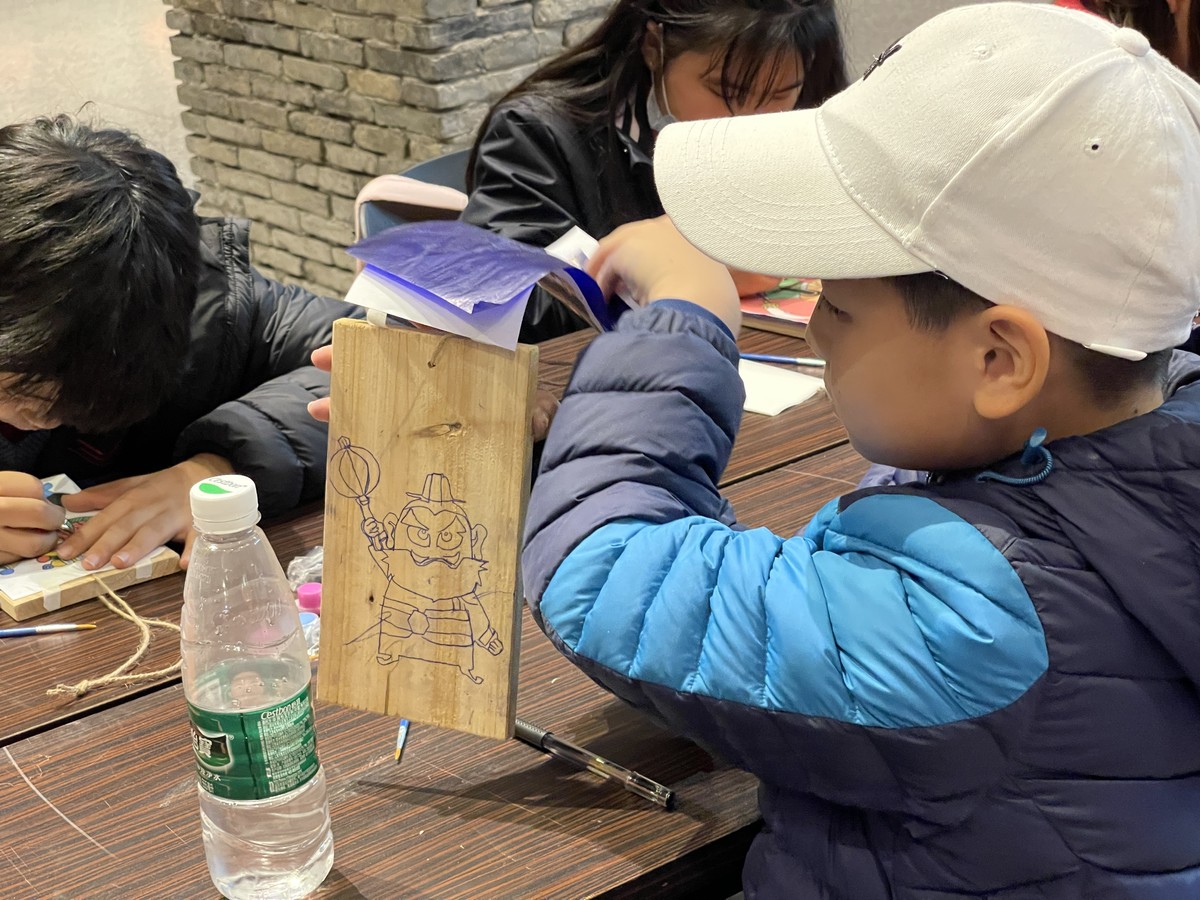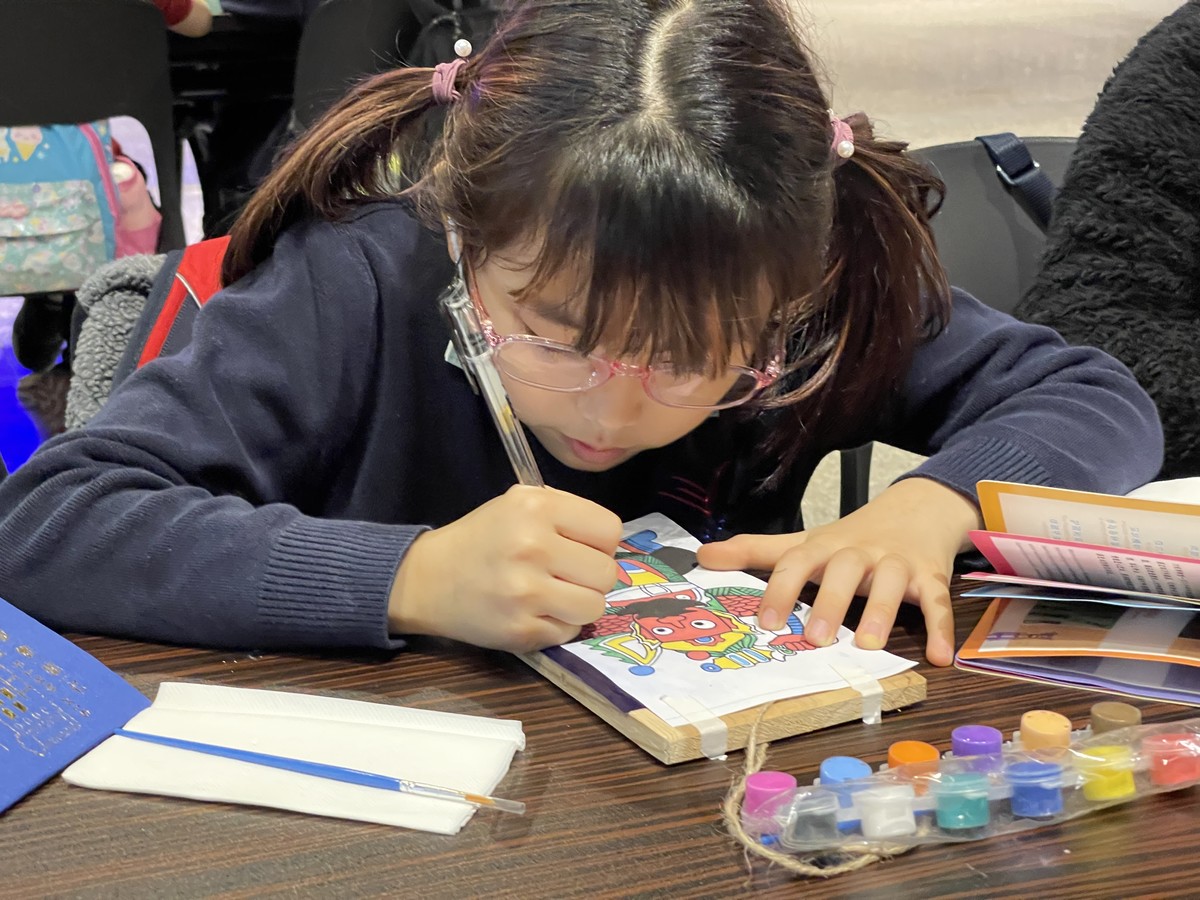 一笔一划将卡通门神勾勒了出来
并涂上了大胆亮丽的颜色
极大地调动了孩子们的兴趣
也启发了孩子们的艺术创造和动手能力
The students line by line sketched out cartoon door gods, and painted them in bright and bold colors. This DIY activity greatly aroused the children's interest in traditional Chinese art and culture, and it also inspired their artistic creativity and improved their hands-on artistic abilities.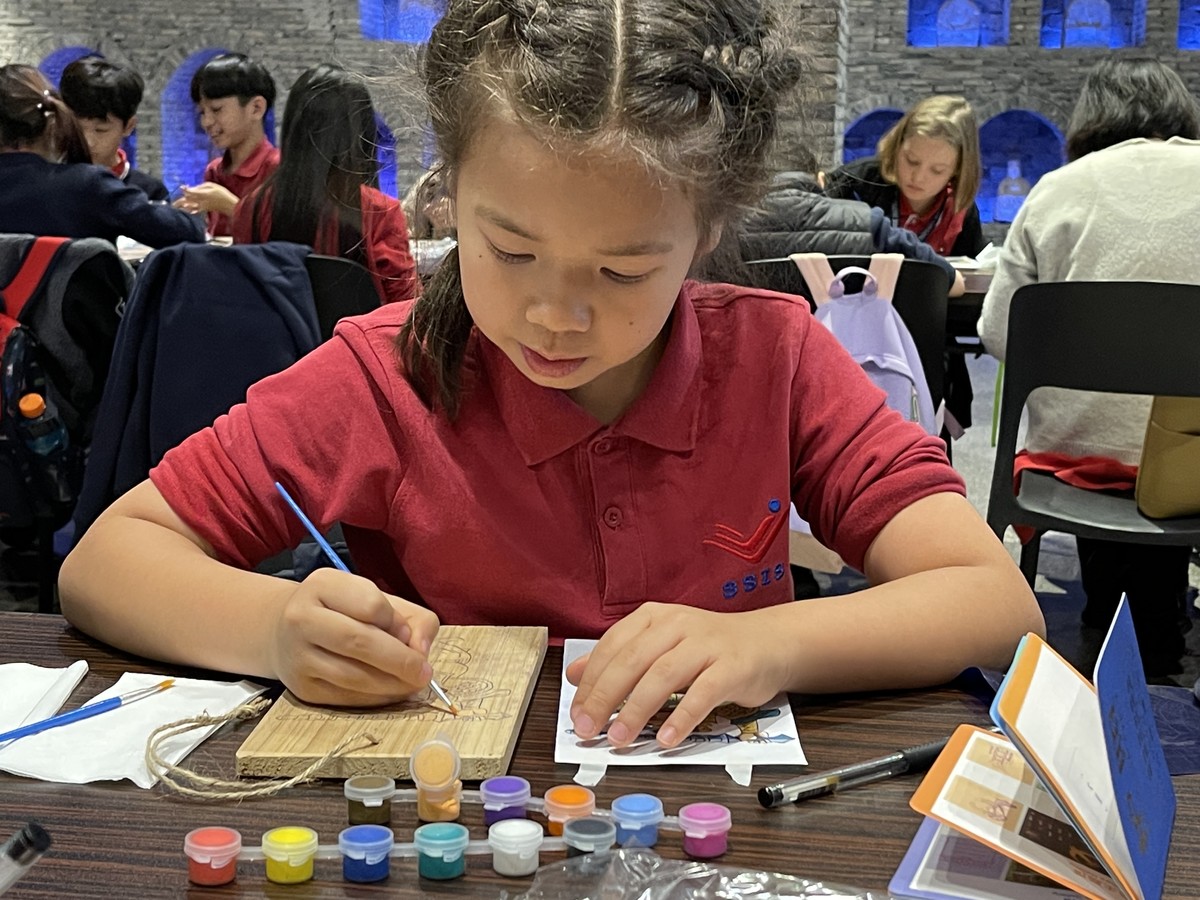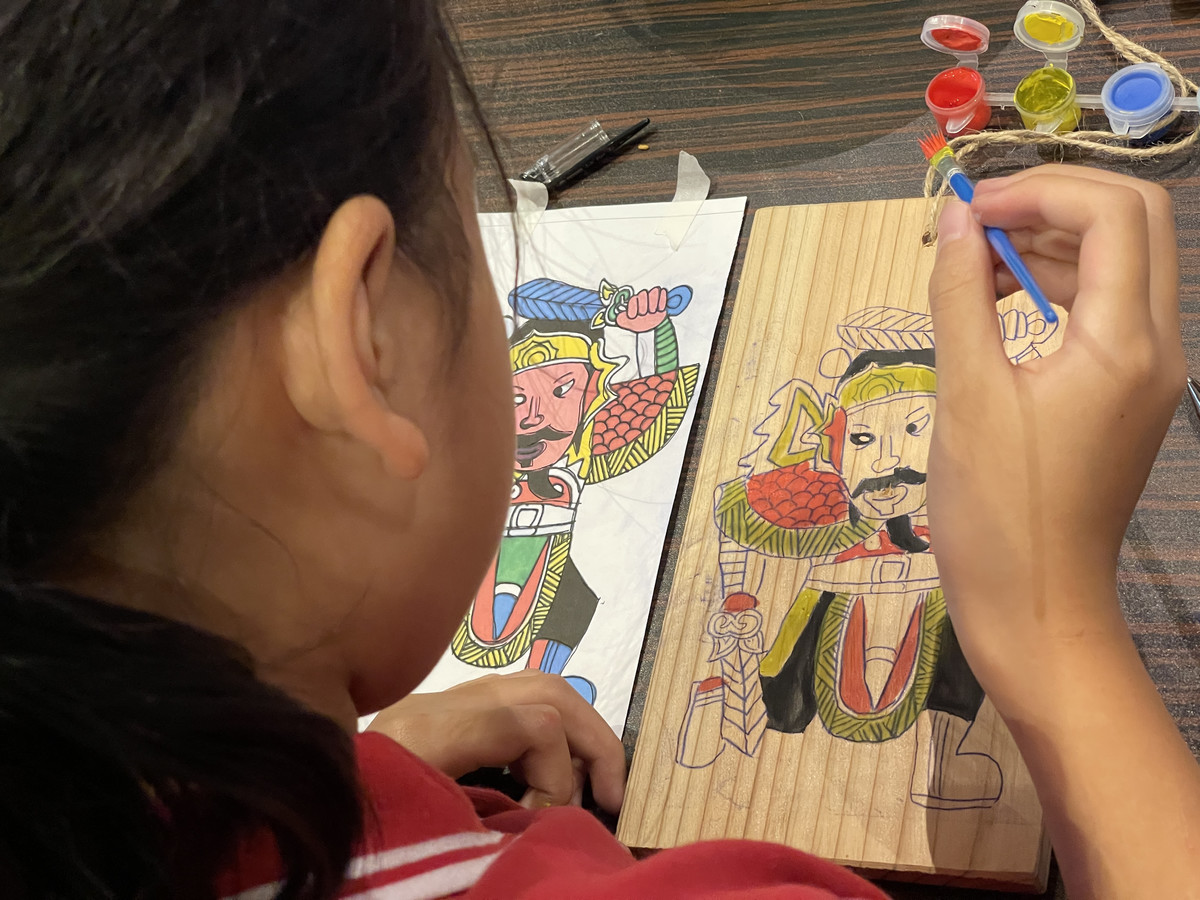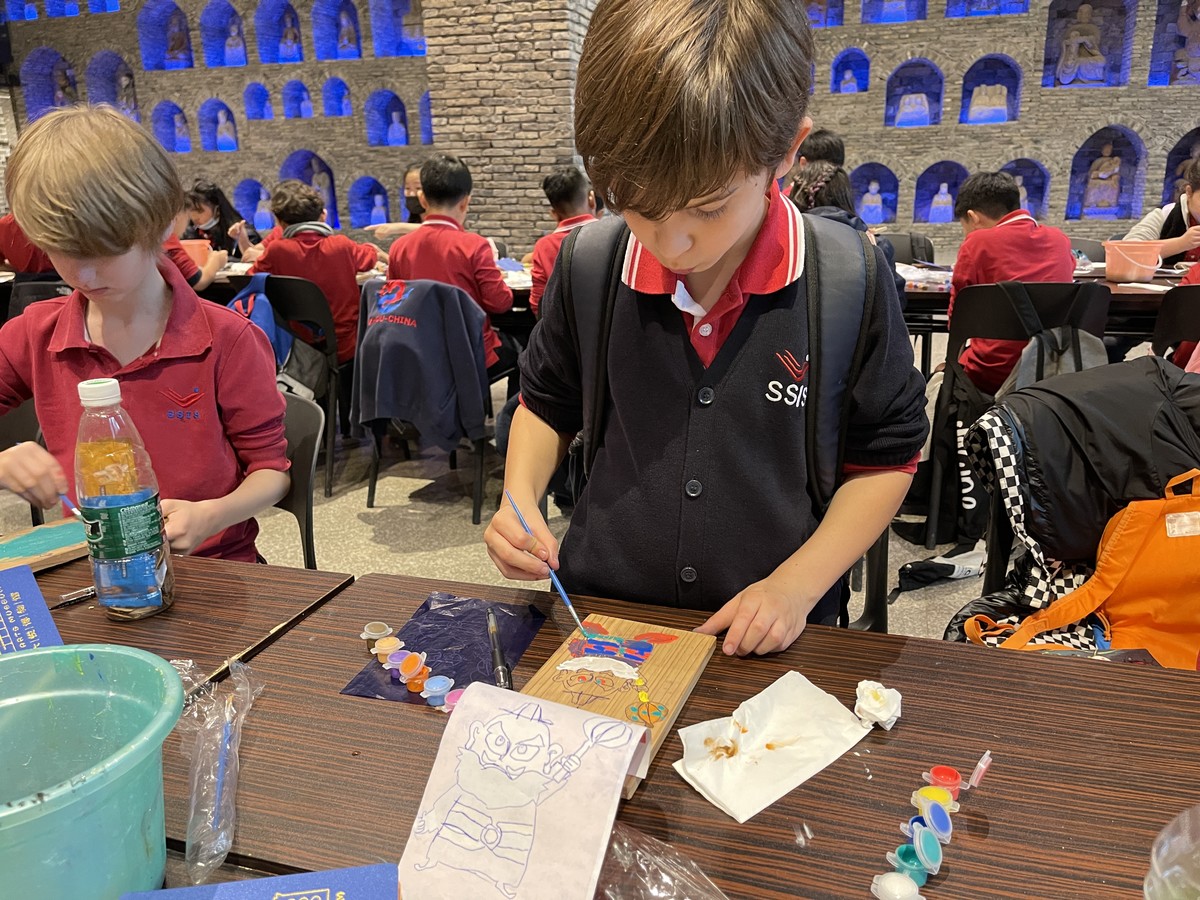 这次的六悦之旅
在为孩子们上了一堂生动的文化课的同时
也让来自世界各国的孩子们
了解了中国传统文化和民俗艺术
让中外文化更好地交流融合
This study tour to Six Arts Museum gave students from all over the world a lively cultural lesson, allowing them to learn more about traditional Chinese folk culture and art, and to further bridge any perceived differences between Chinese and foreign cultures.