欢庆祖国74周年华诞
六悦博物馆举办了精彩的文艺演出
To Celebrate the 74th anniversary of the founding of the People's Republic of China, the Six Arts Museum hosted a wonderful artistic performance in the museum's main hall.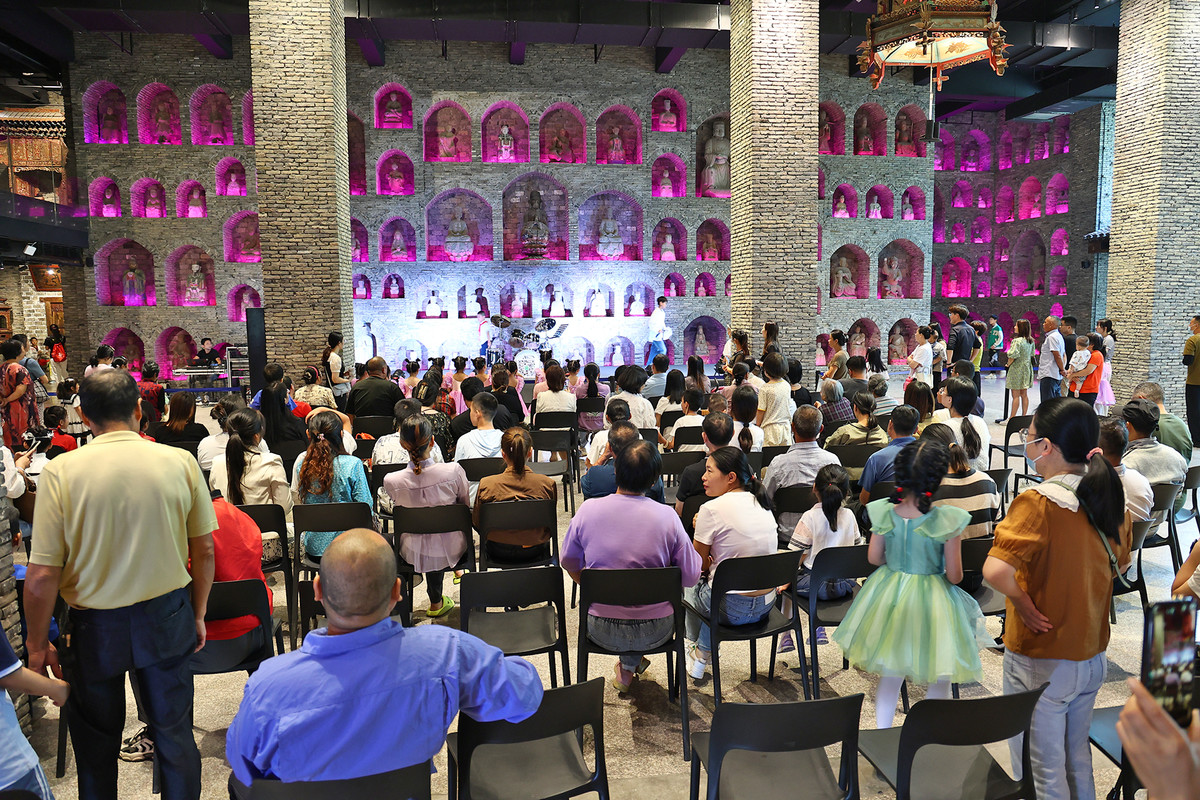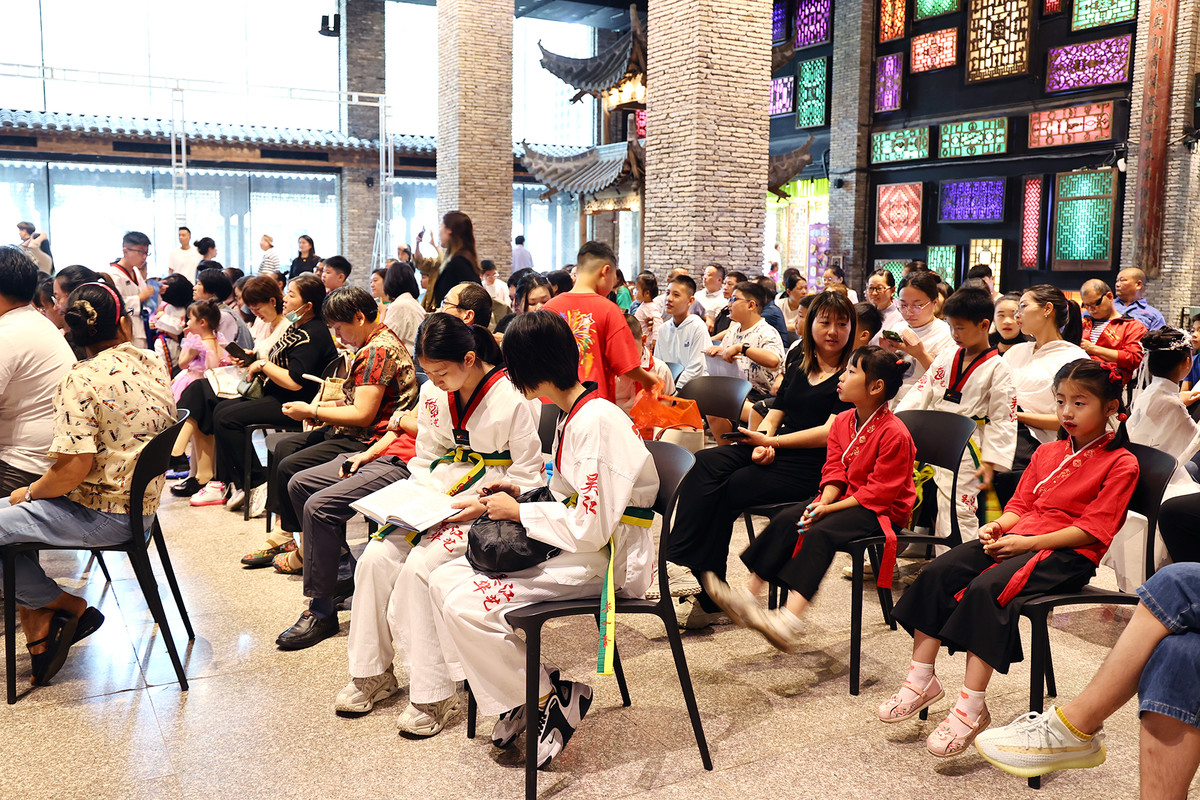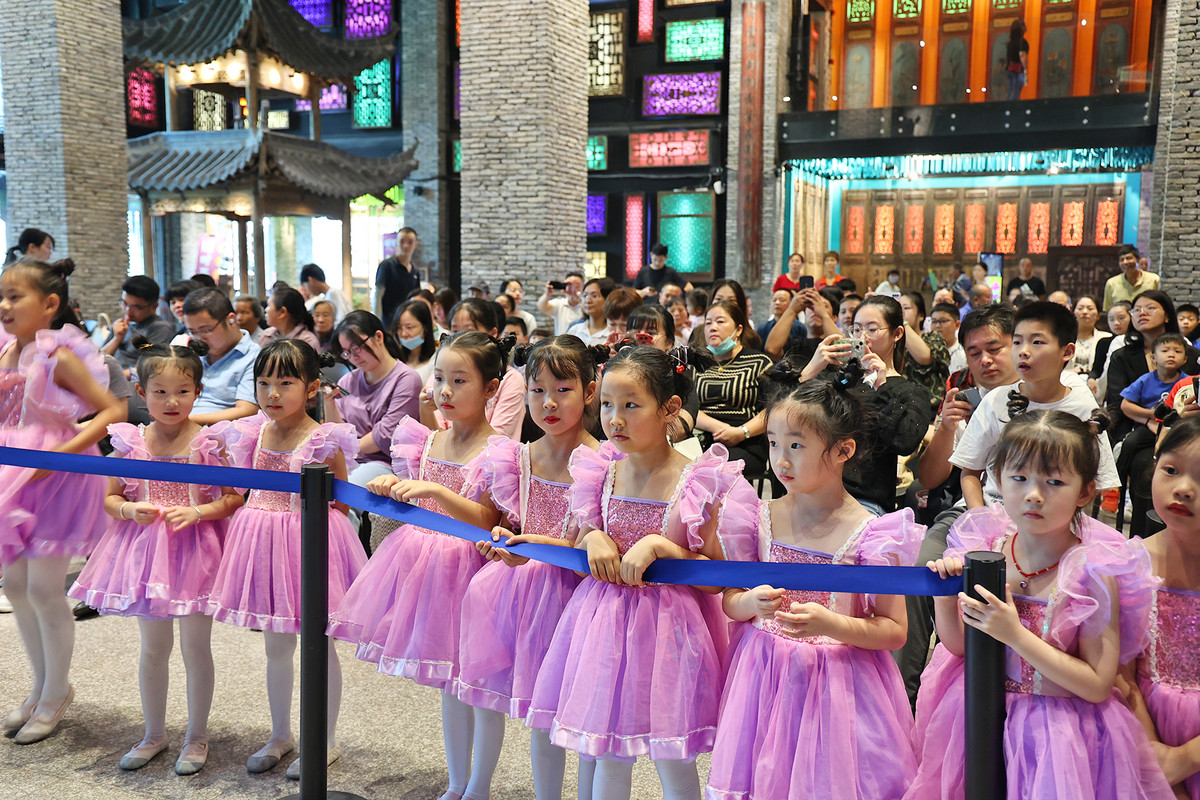 一场热闹纷呈的腰鼓表演
在六悦广场率先炒热了节日气氛
A lively and colorful waist drum performance ignited the festive atmosphere at Six Arts Culture Park Square.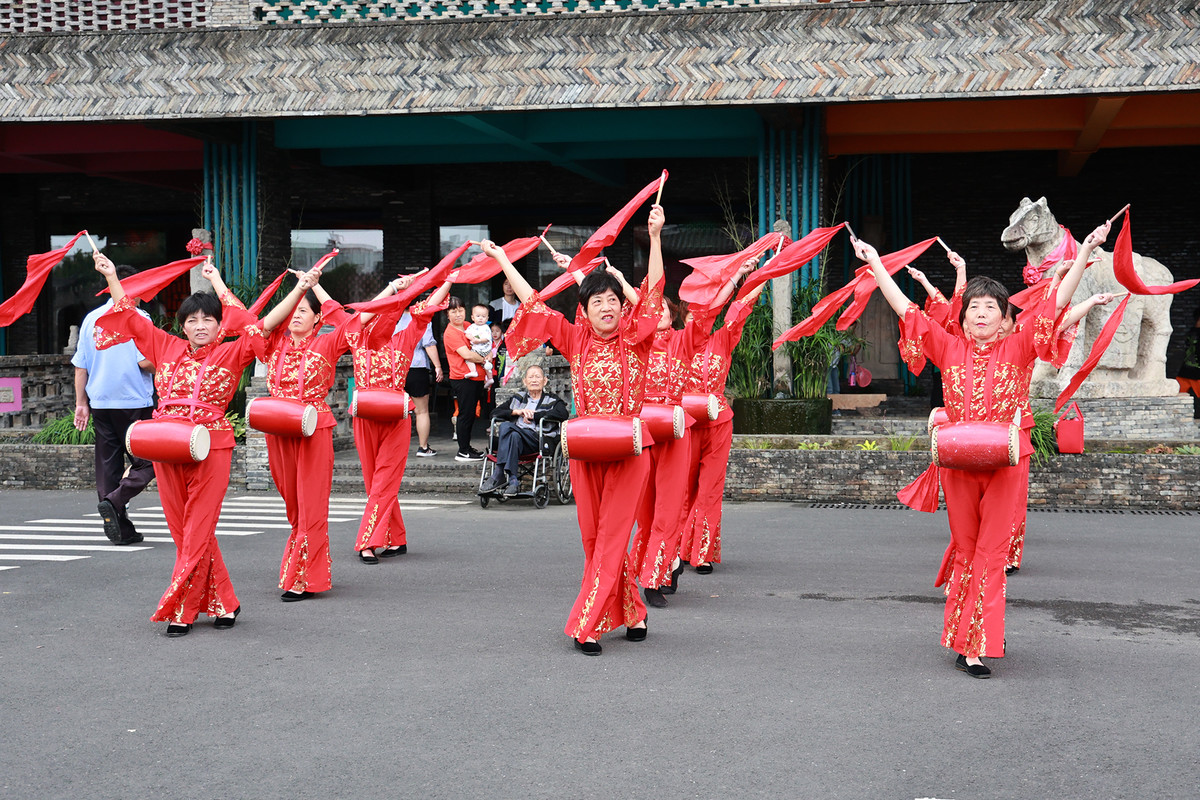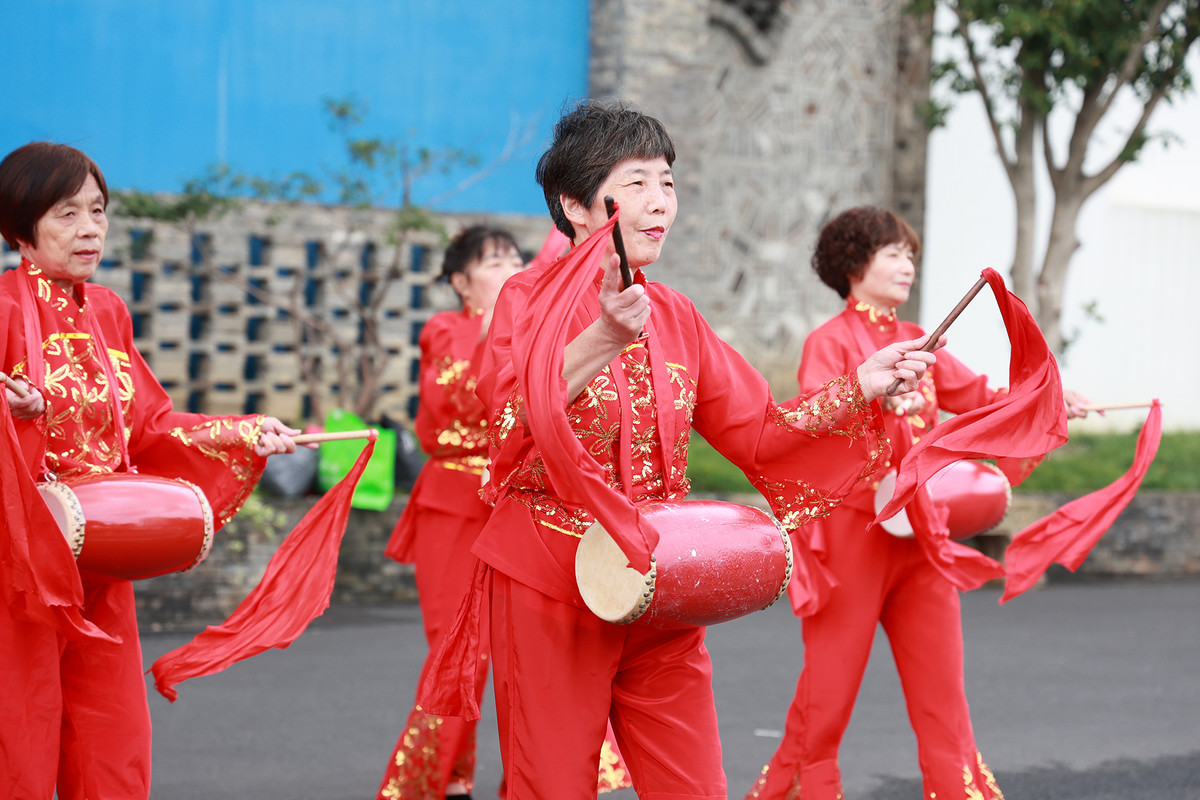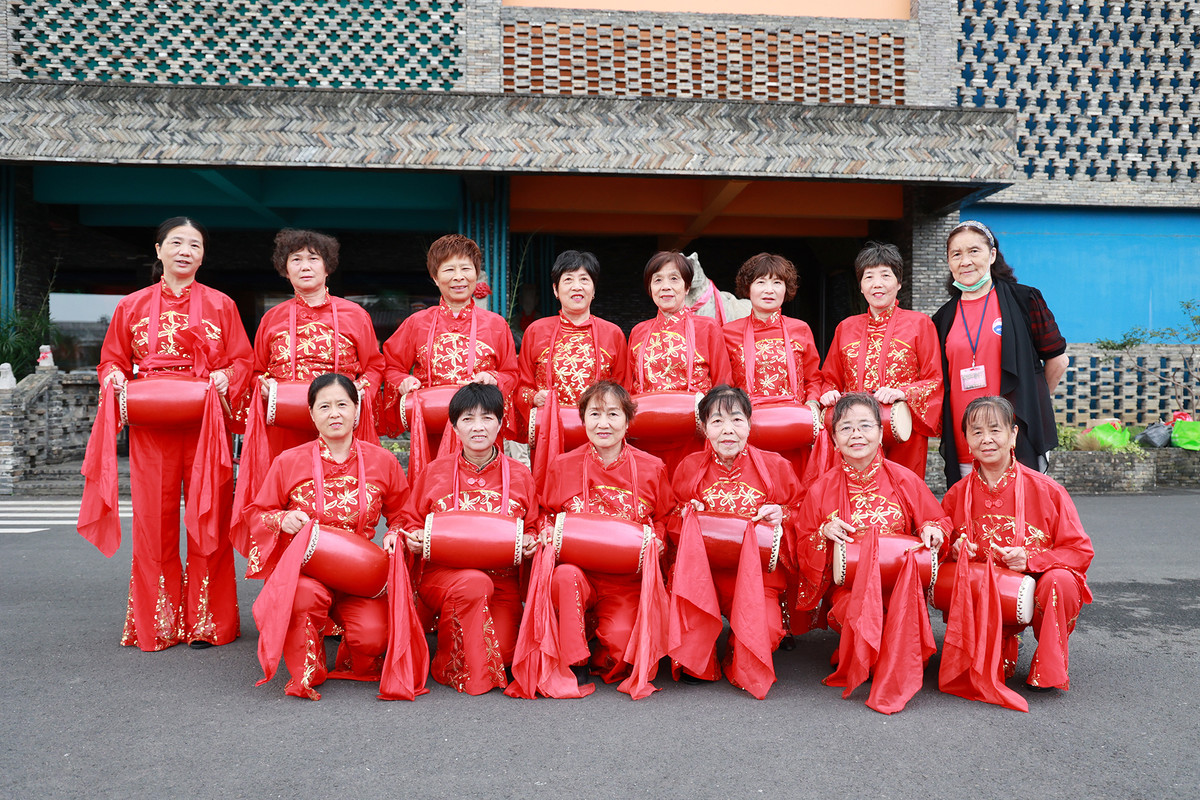 六悦博物馆内小主持人
自信的开场引来了观众的期待
The young host inside Six Arts Museum confidently opened the show, arousing anticipation from the audience.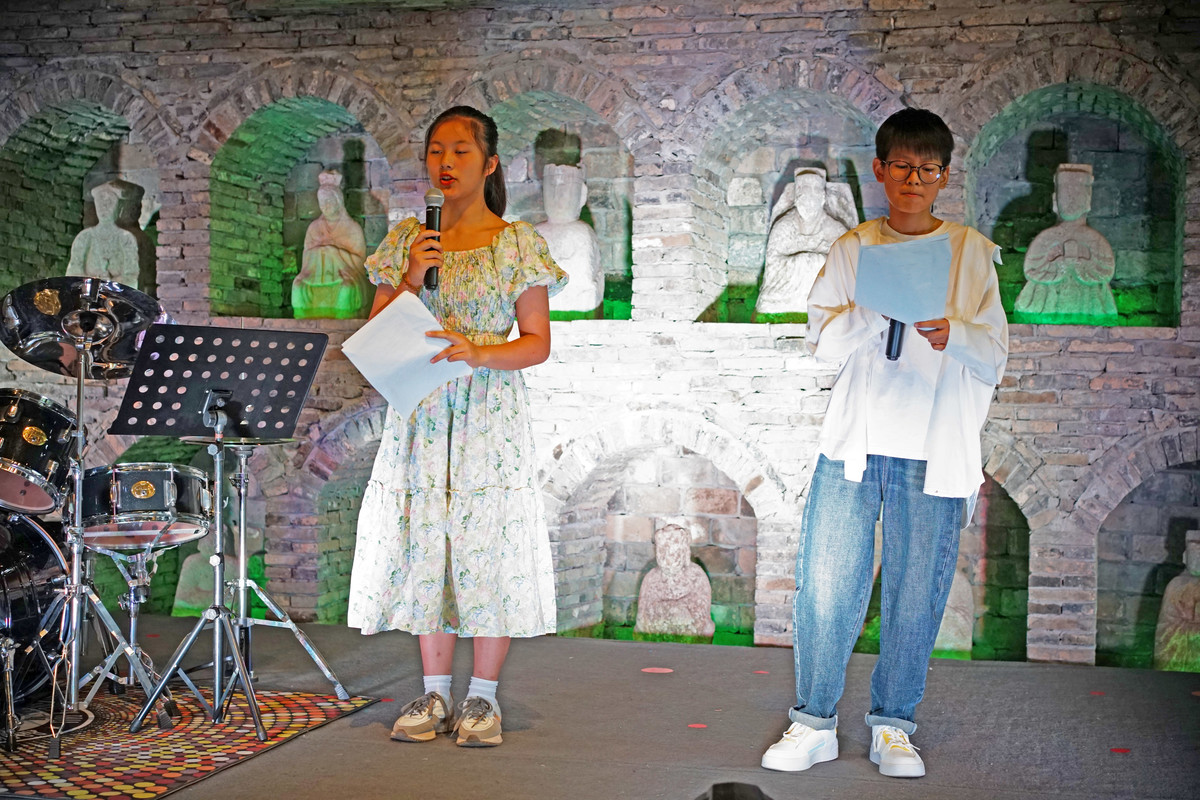 帅气的架子鼓表演振奋人心
随着节奏感将演出推向高潮
The handsome drum performance is exhilarating, pushing the show to its limits with its sense of rhythm.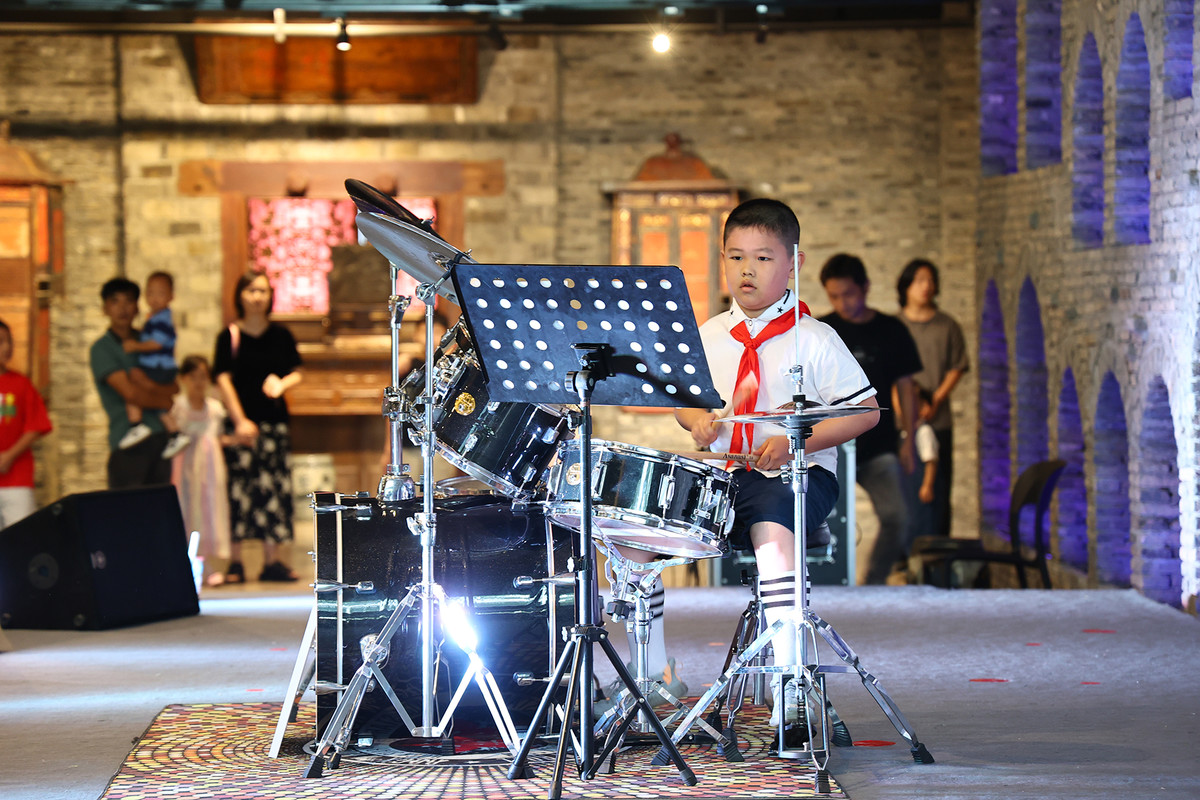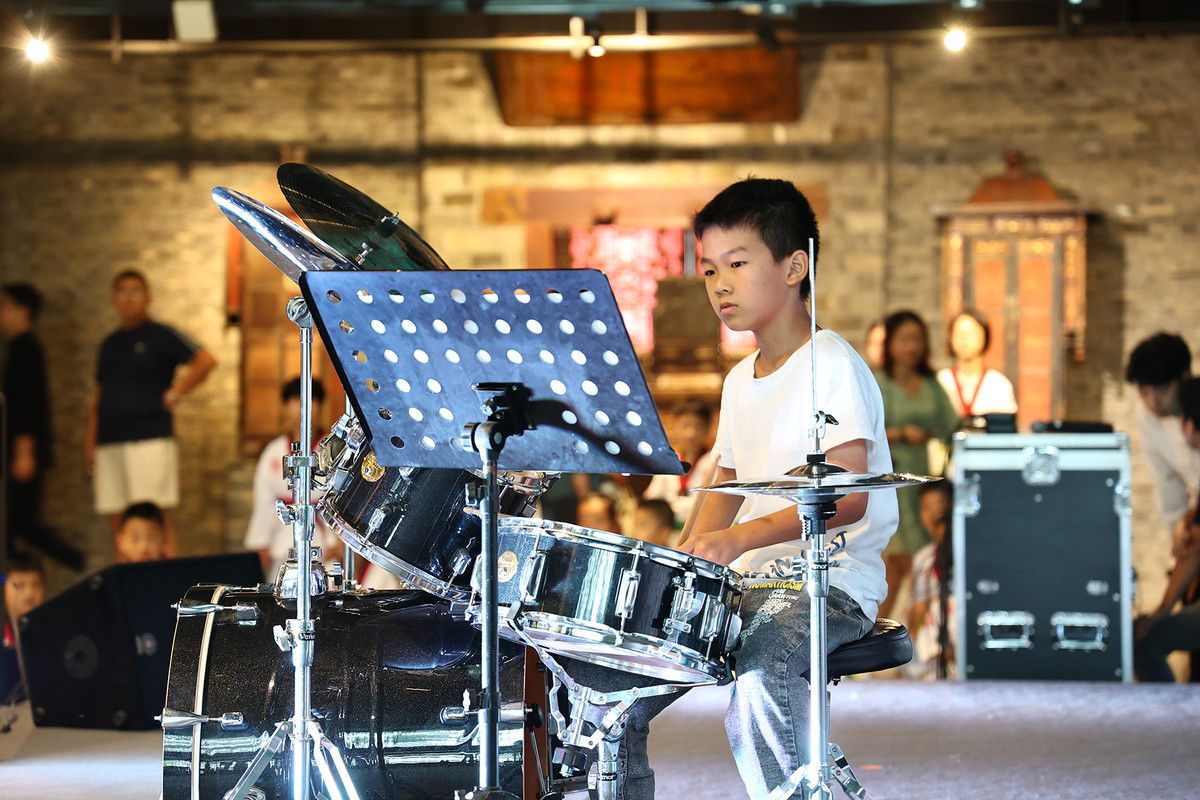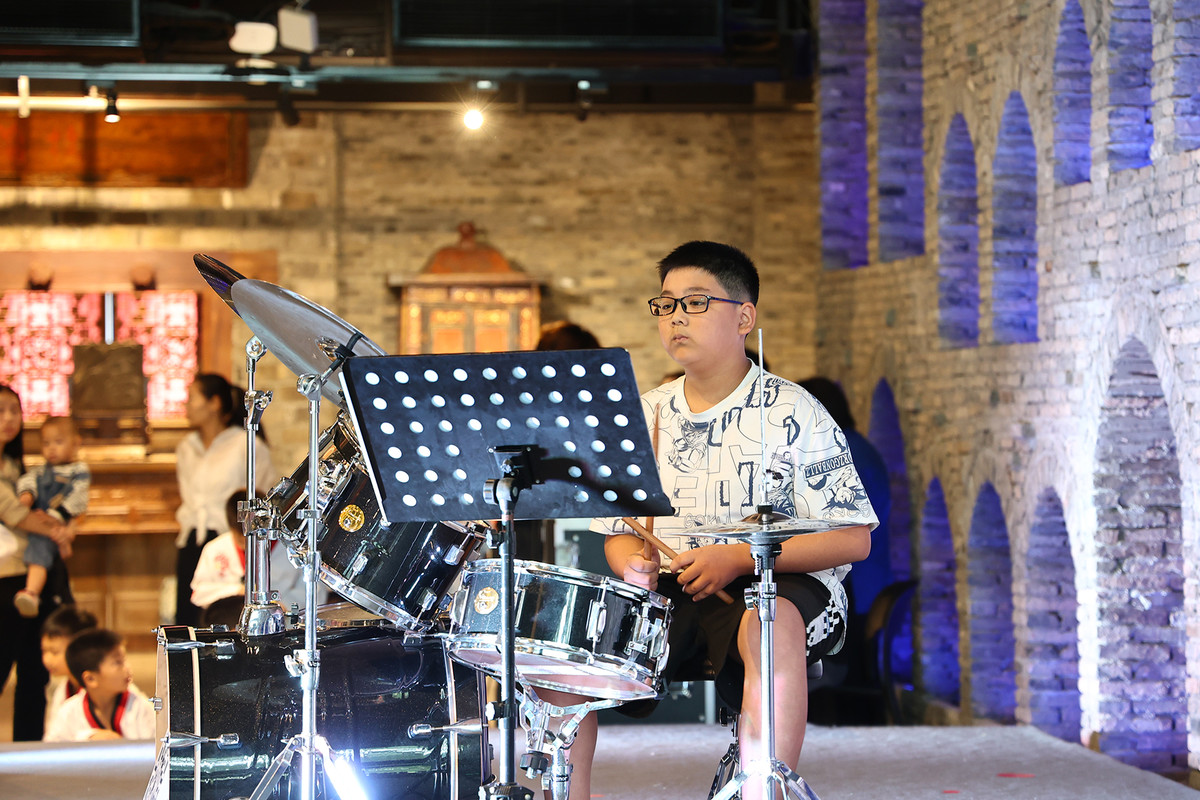 灵动的古筝表演余音绕梁
孩子们身着汉服在百佛墙前更显古韵
The agile guzheng performance lingers in the air, while children dressed in Hanfu in front of the museum's Hundred Buddhas Wall showcase a more ancient charm.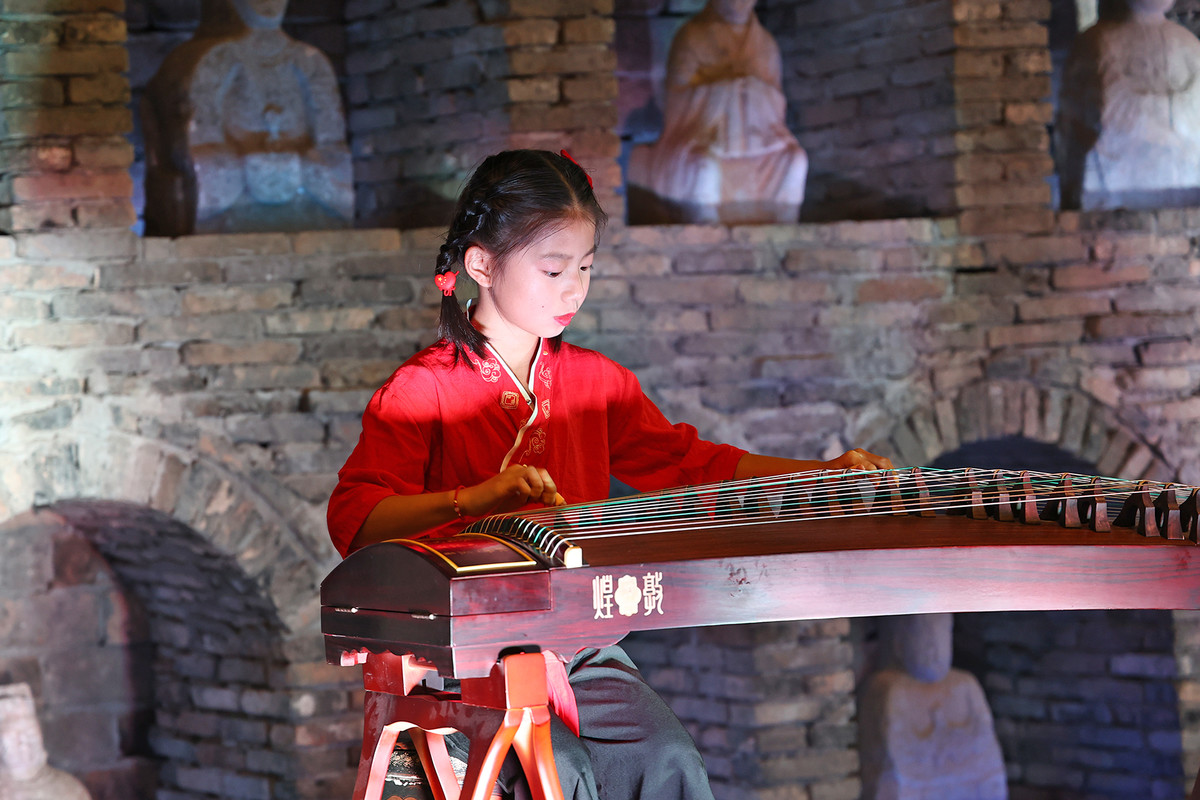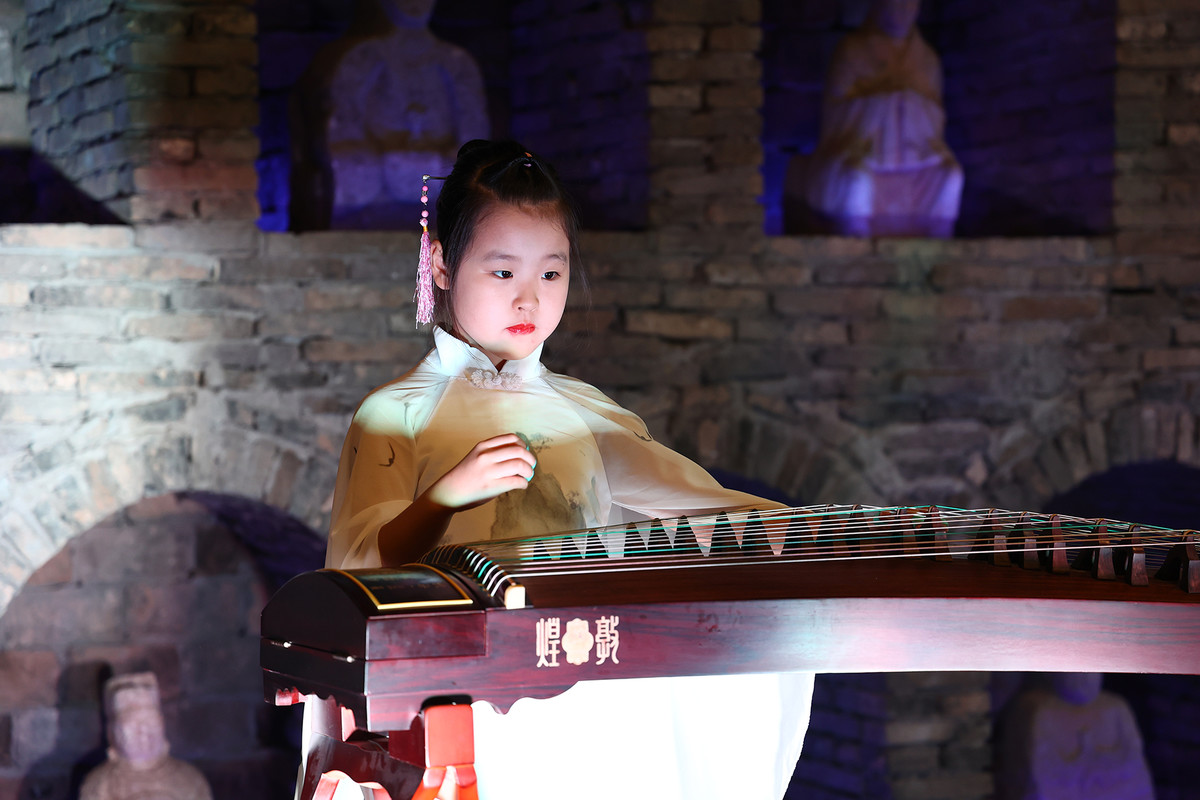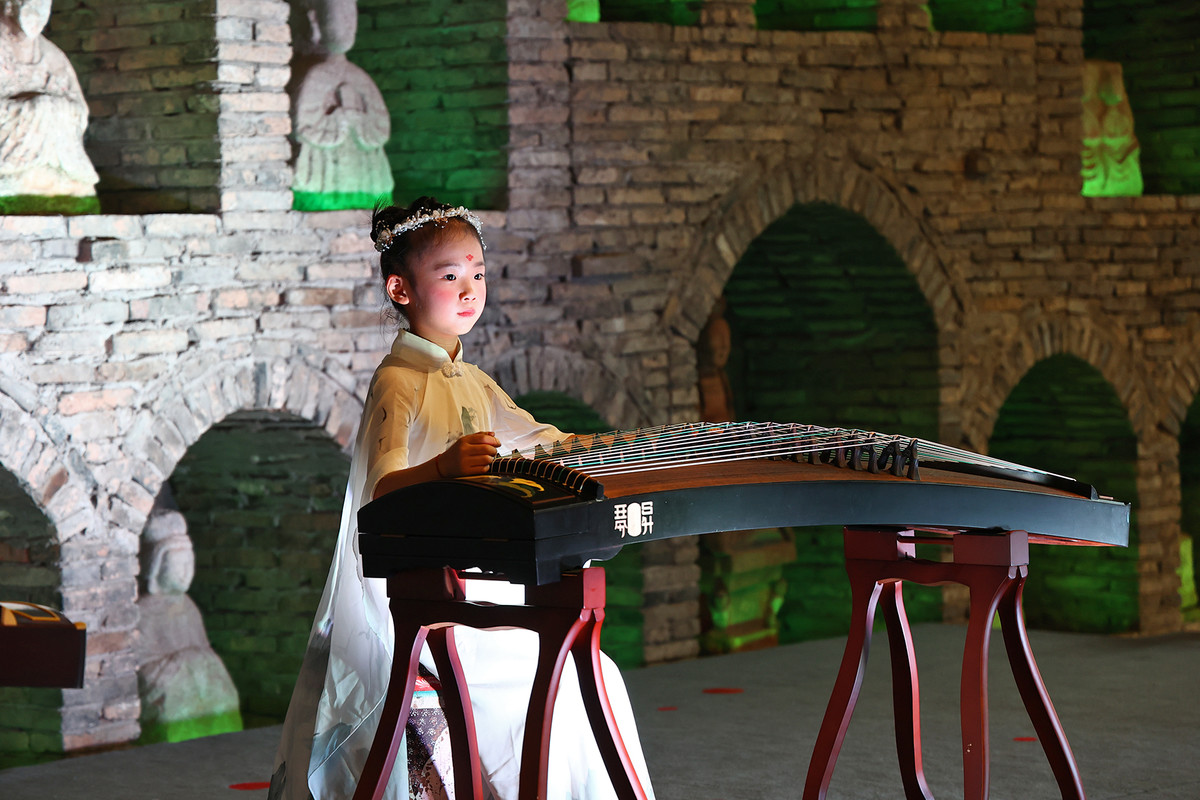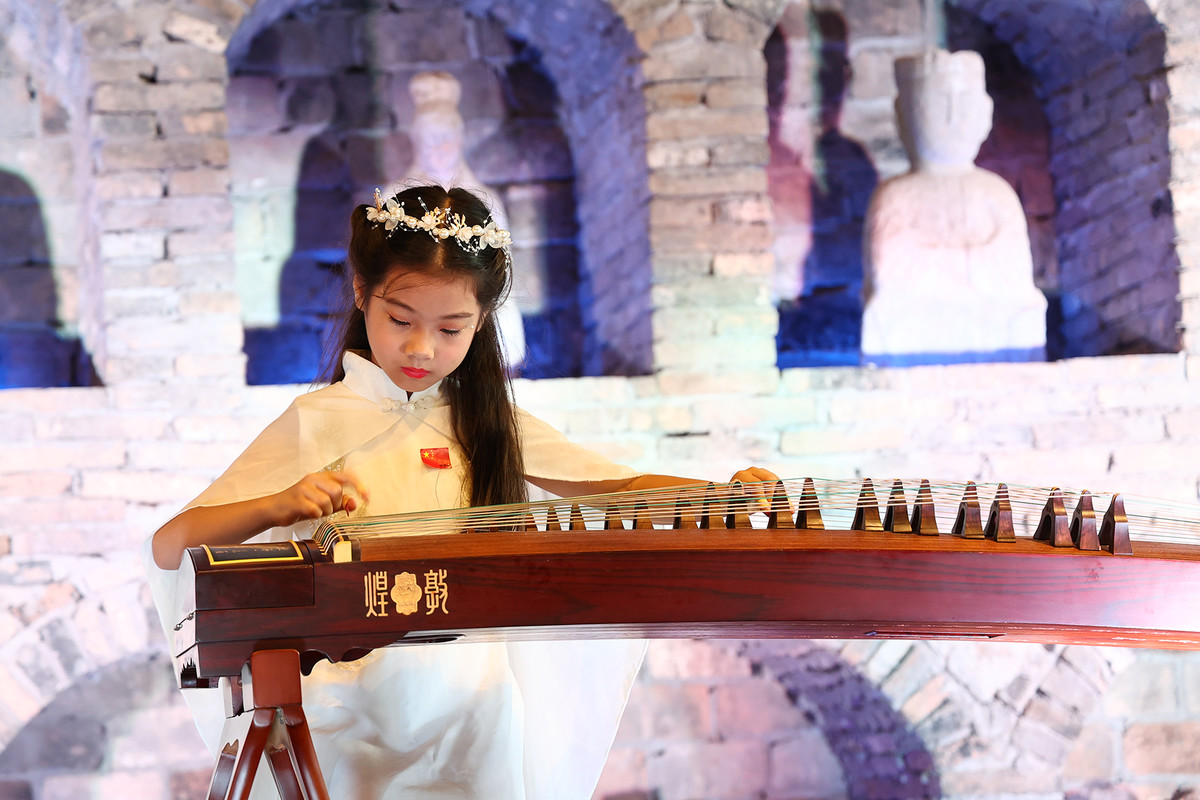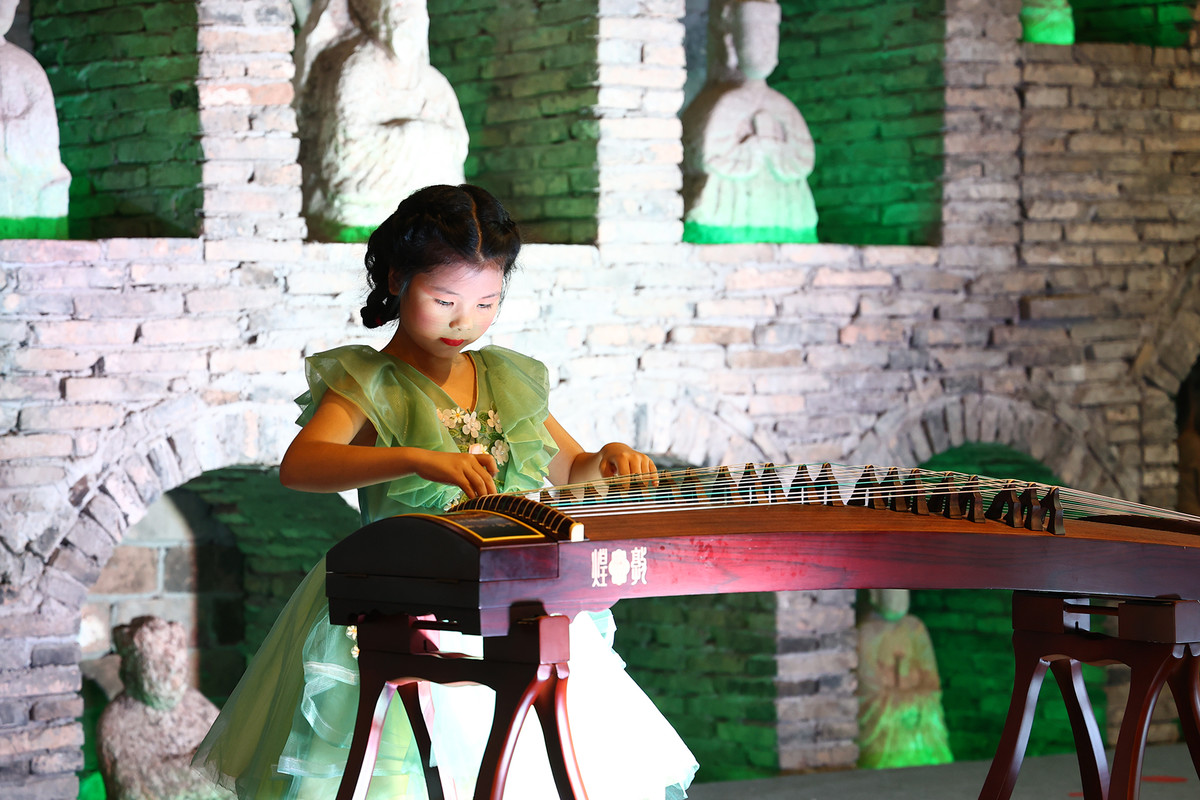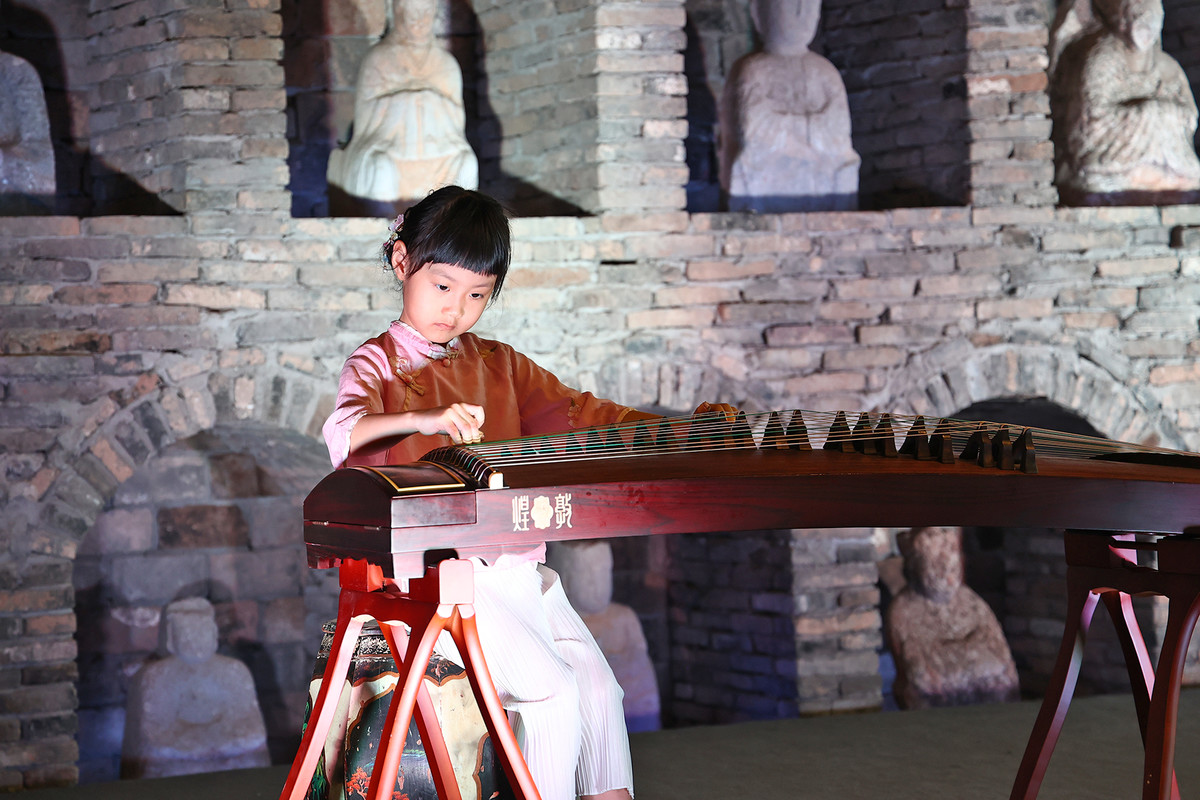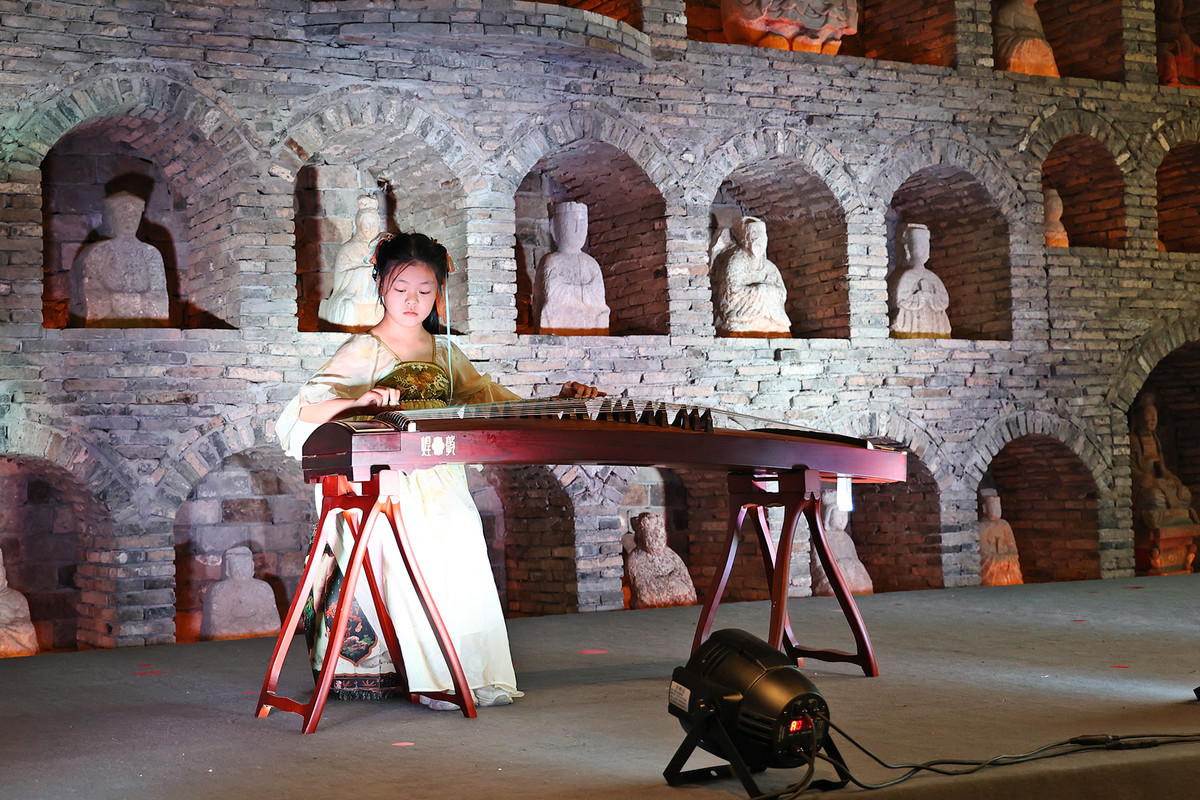 活力的街舞、飒爽的拉丁、优雅的中国舞
为到场的观众展示了一场感官盛宴
The energetic street dance, the confident Latin dance, and the graceful Chinese dance presented a sensory feast for the audience in attendance.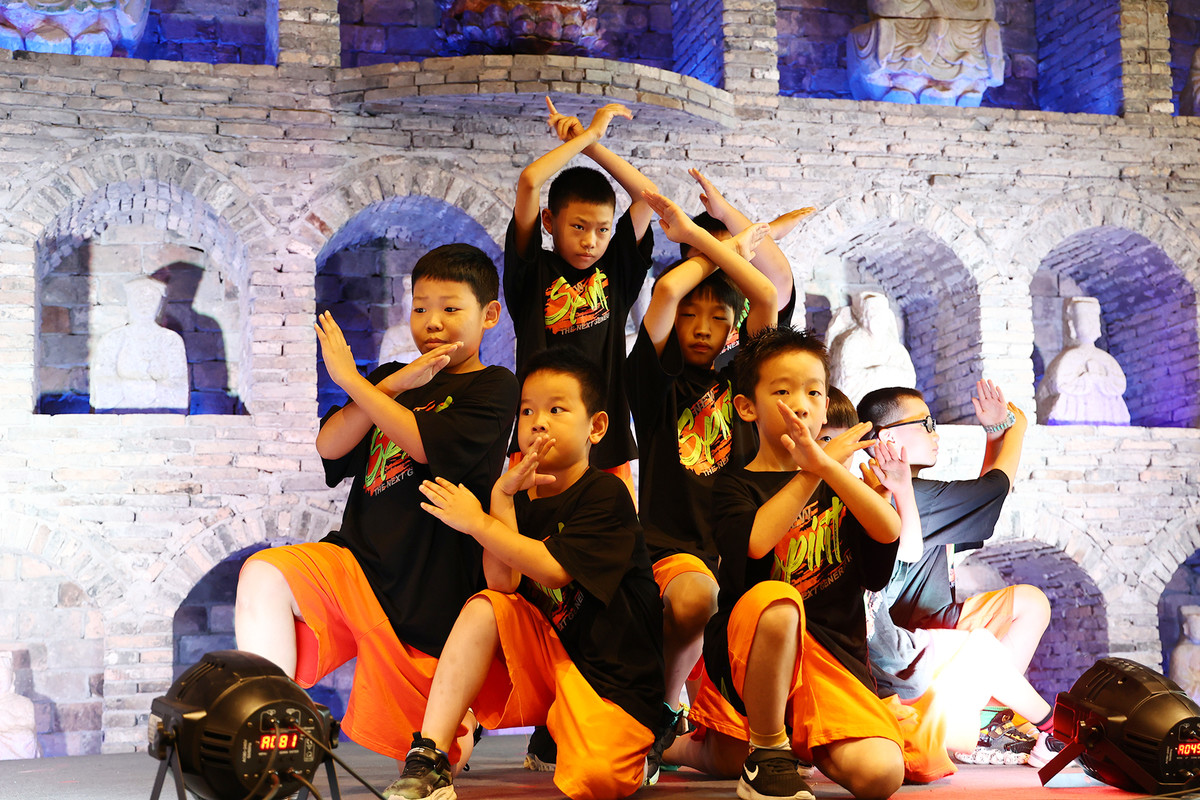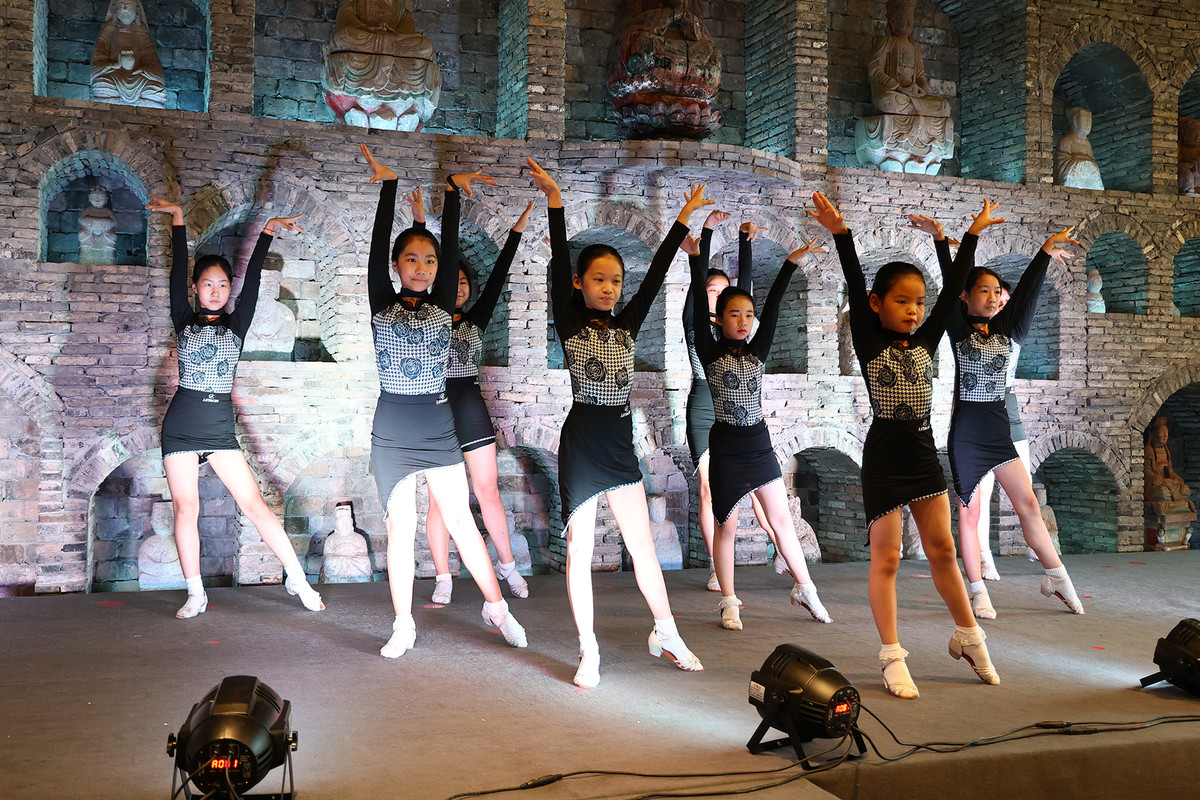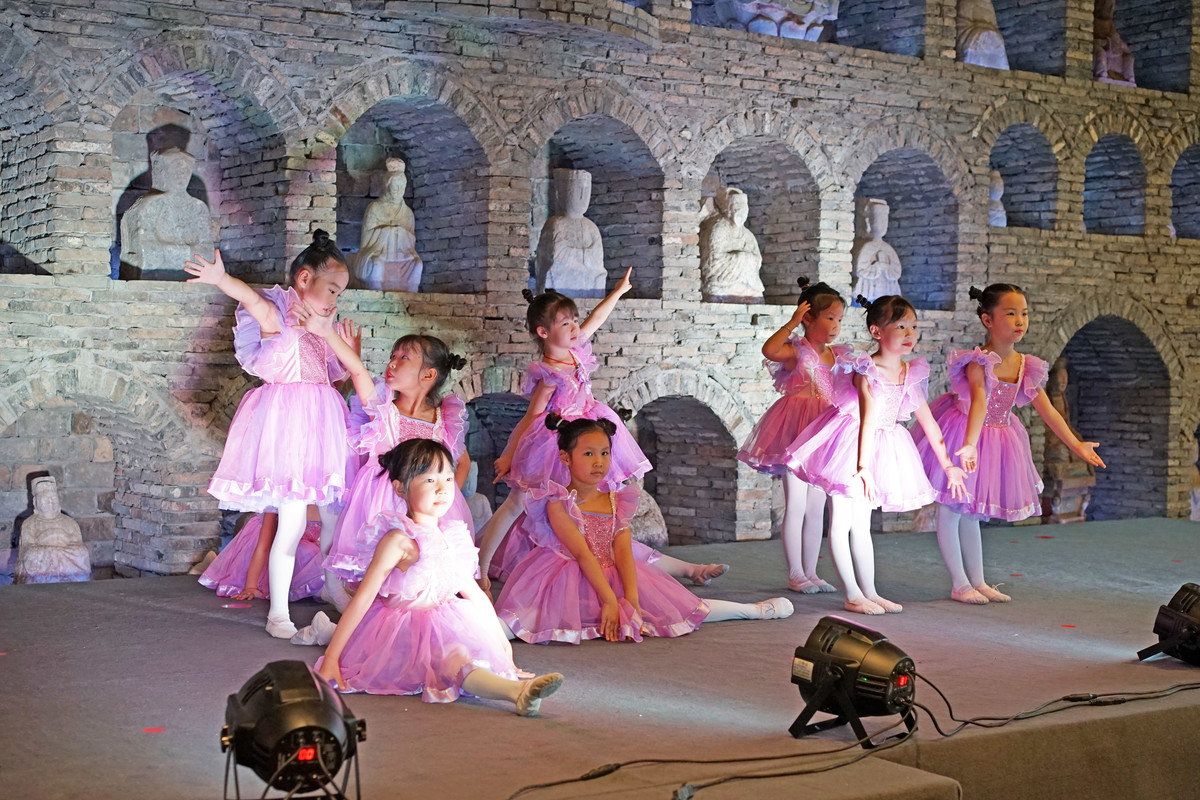 展现着力量与速度的跆拳道表演
收获了源源不断的欢呼与掌声
The Taekwondo performance, showcasing power and speed, received a continuous stream of cheers and applause.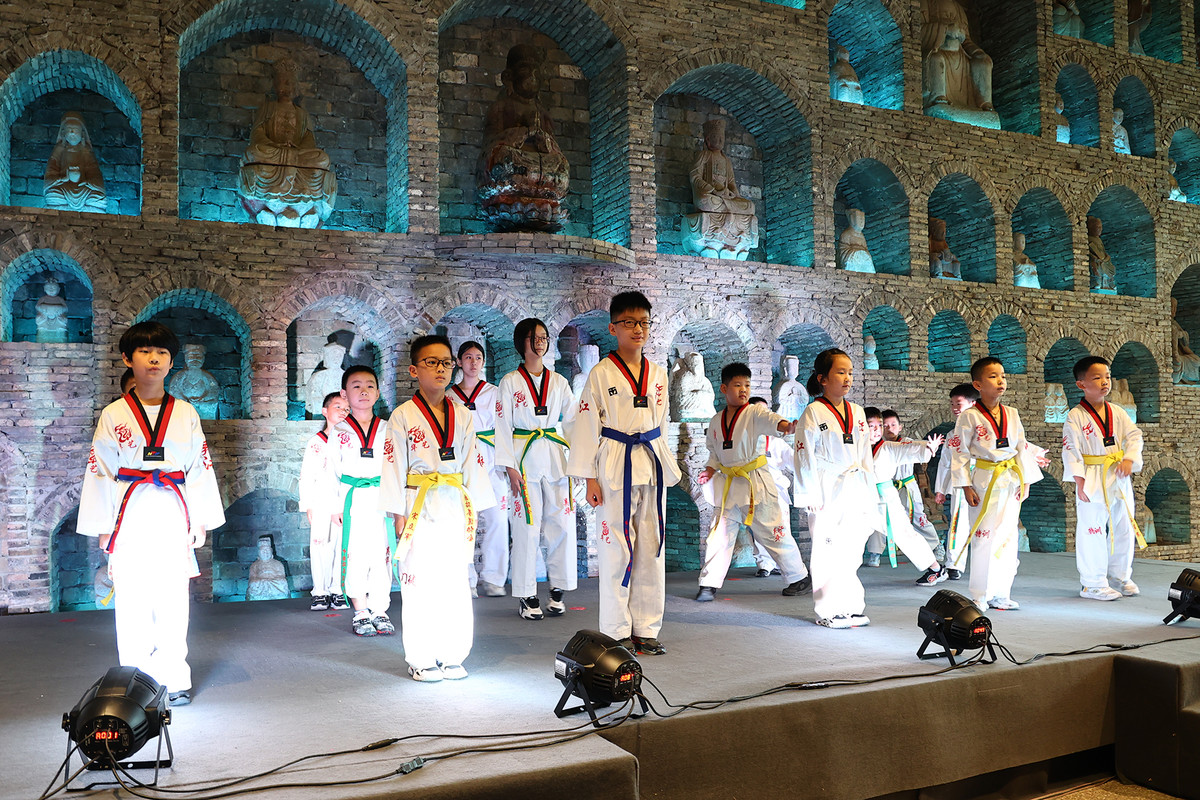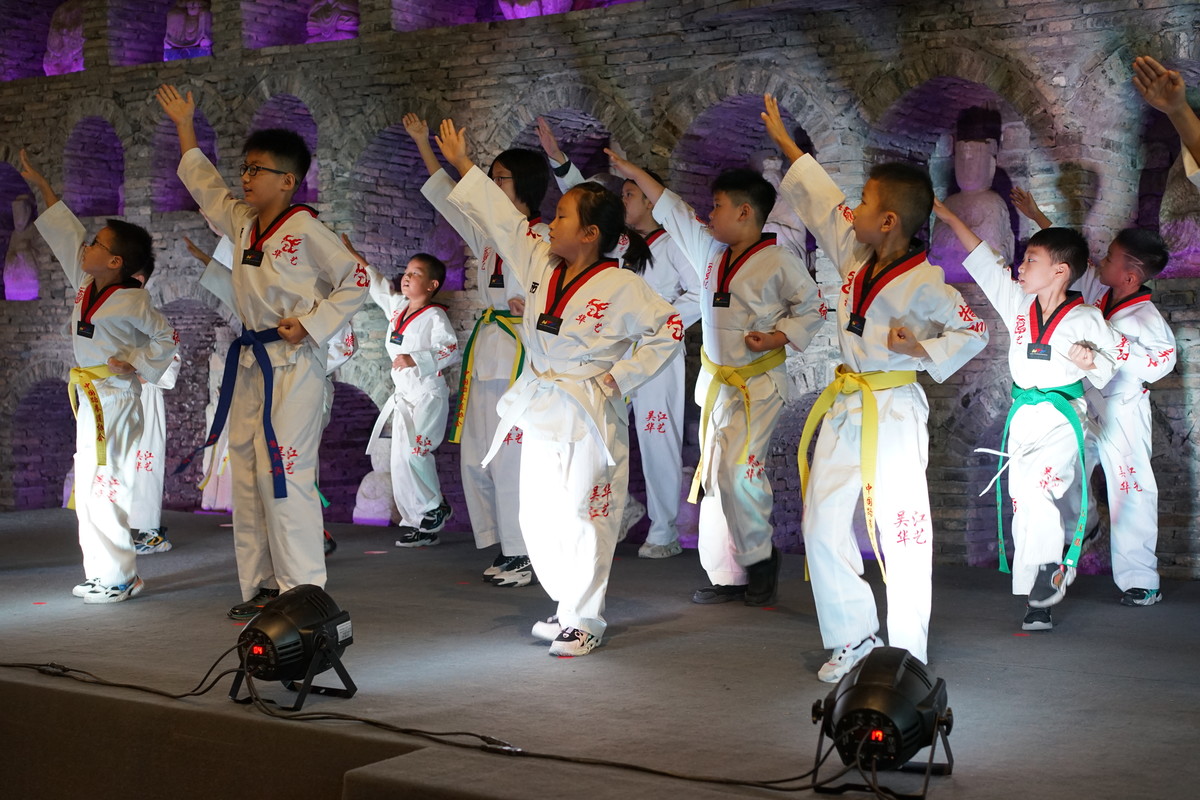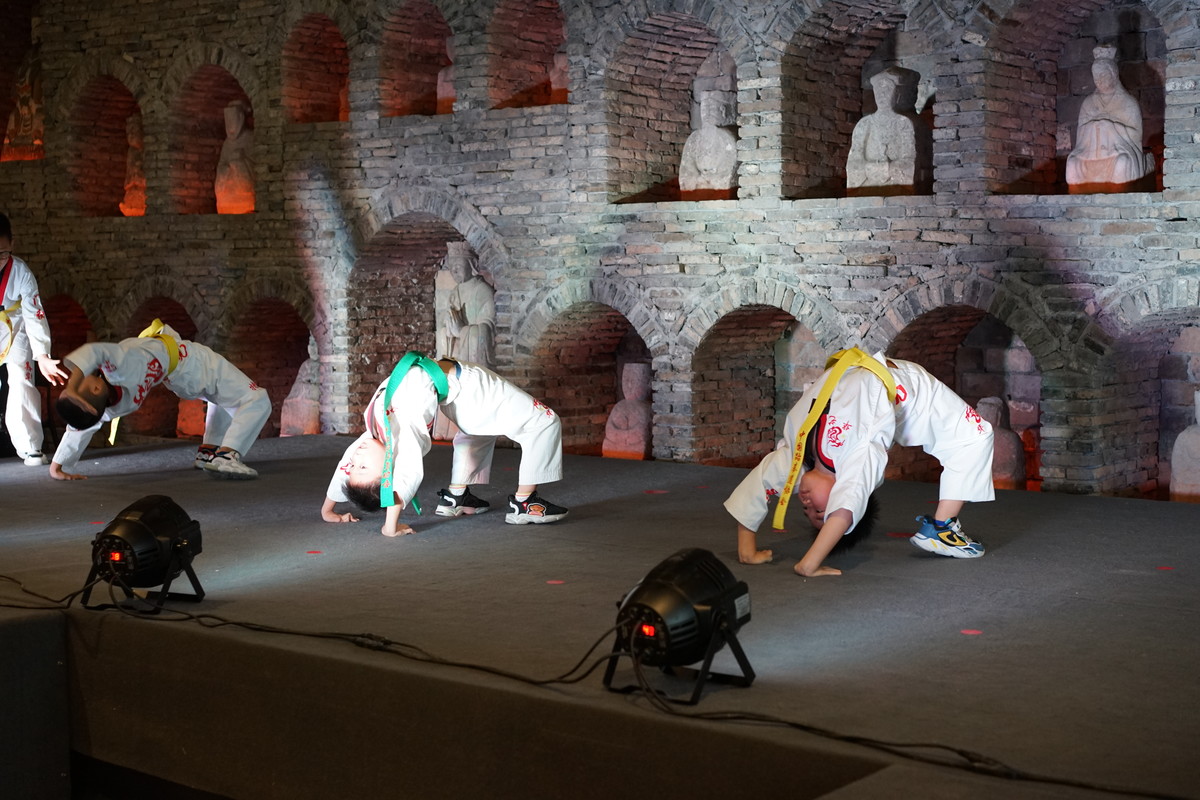 在此感谢黎里古镇夕阳红队
鑫诚艺术培训中心
古风筝艺培训中心
Artsea Dance艺海校区
吴江华艺跆拳道俱乐部
为大家贡献了一场难忘的演出
Thanks to the teams from Lili Ancient Town Sunset-Glow Team, Xincheng Arts Training Center, Ancient Zheng Art, Artsea Dance, Wujiang Huayi Taekwondo Club who gave us a wonderful and unforgettable art show.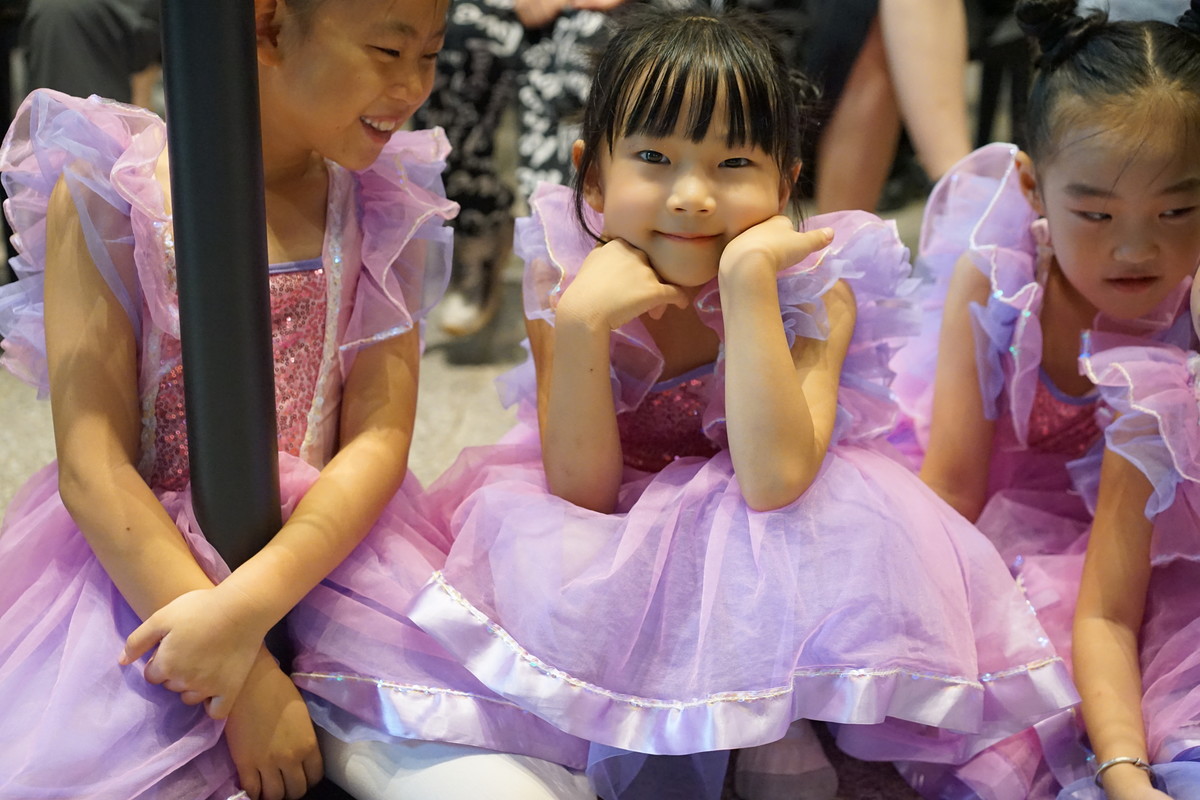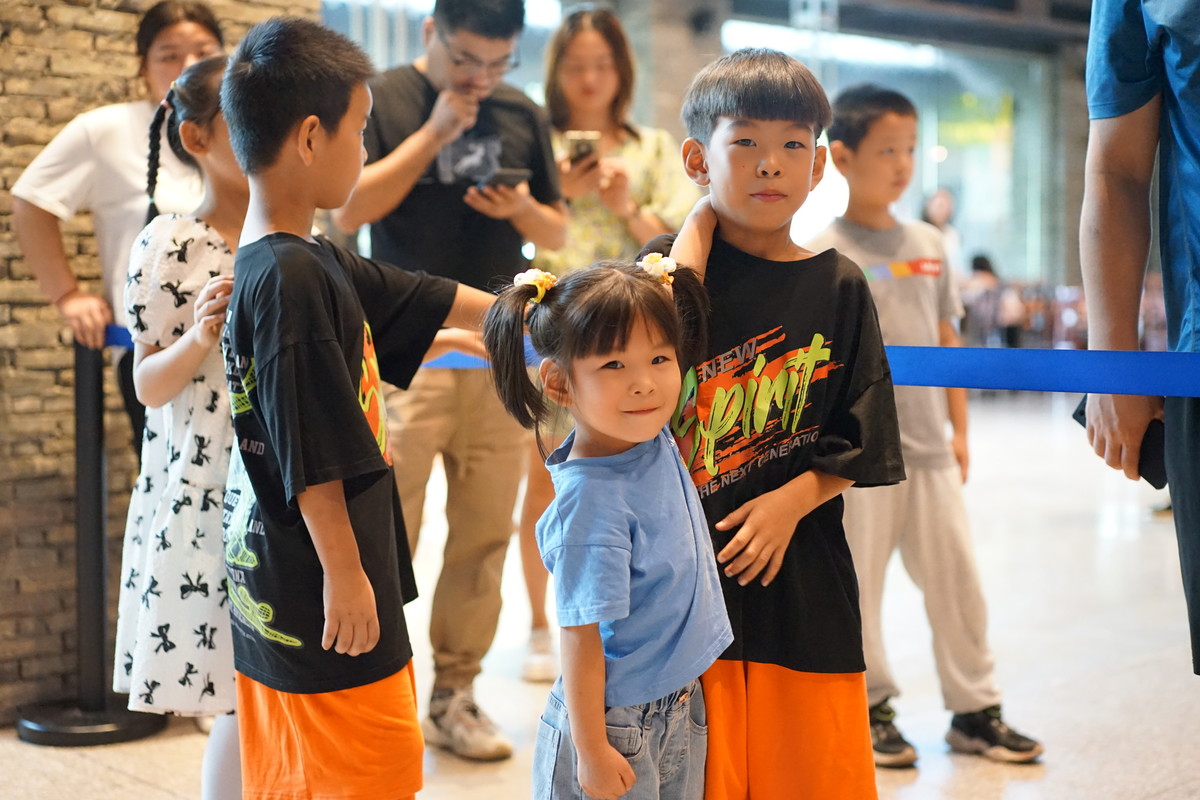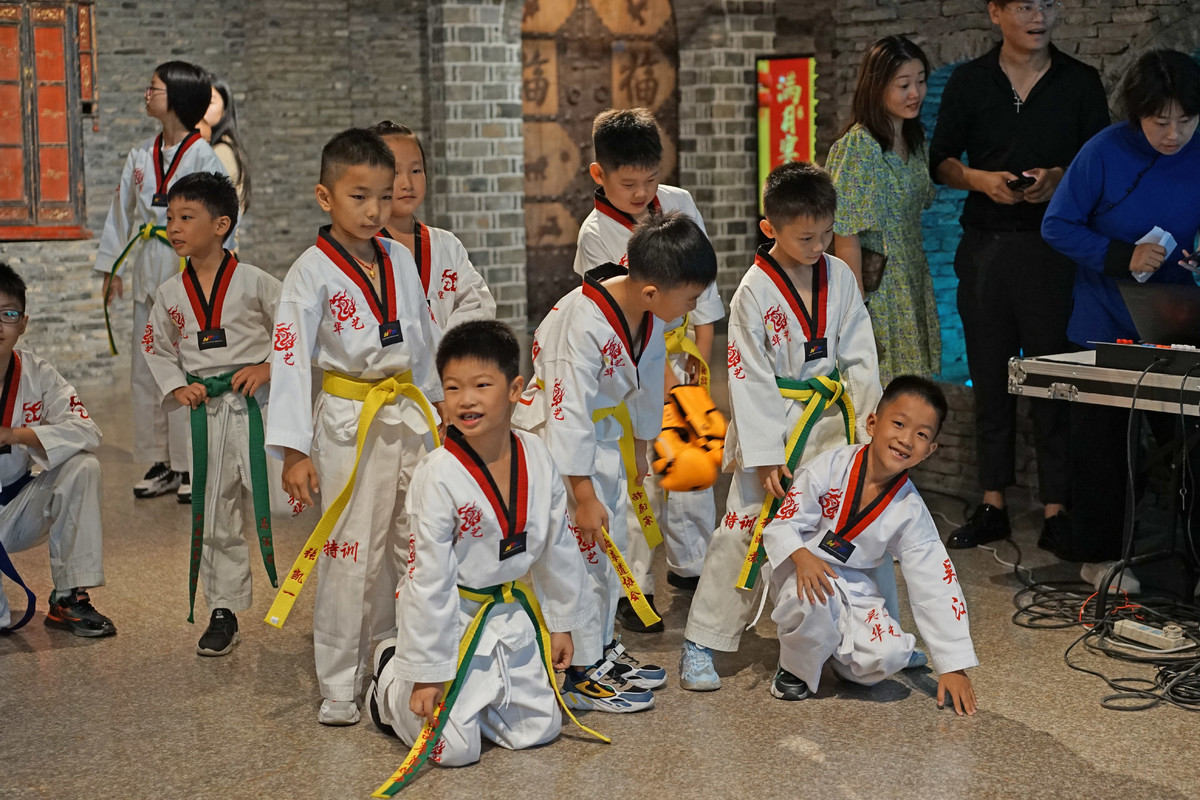 国庆的欢乐在六悦文化园延续
不仅有各种美食的加持
研学老师燕子也会在六悦博物馆
期待着大家前来参与趣味手工
The joy of the National Day holiday and Mis-Autumn Festival continues at Six Arts Cultural Park, where not only are various delicious foods available, but also the educational instructor Yanzi will be at Six Arts Museum, where she is looking forward to everyone's participation in fun handicraft activities.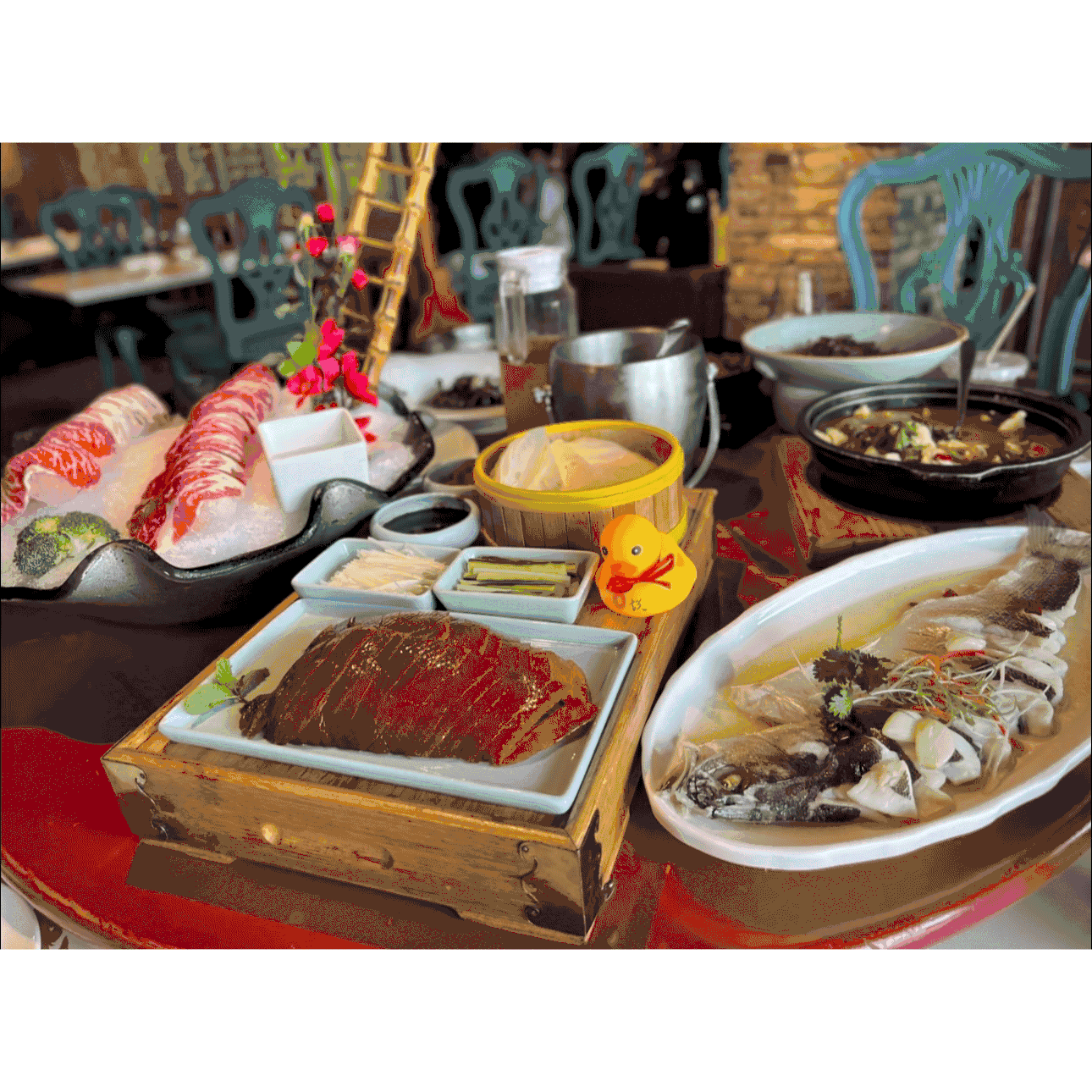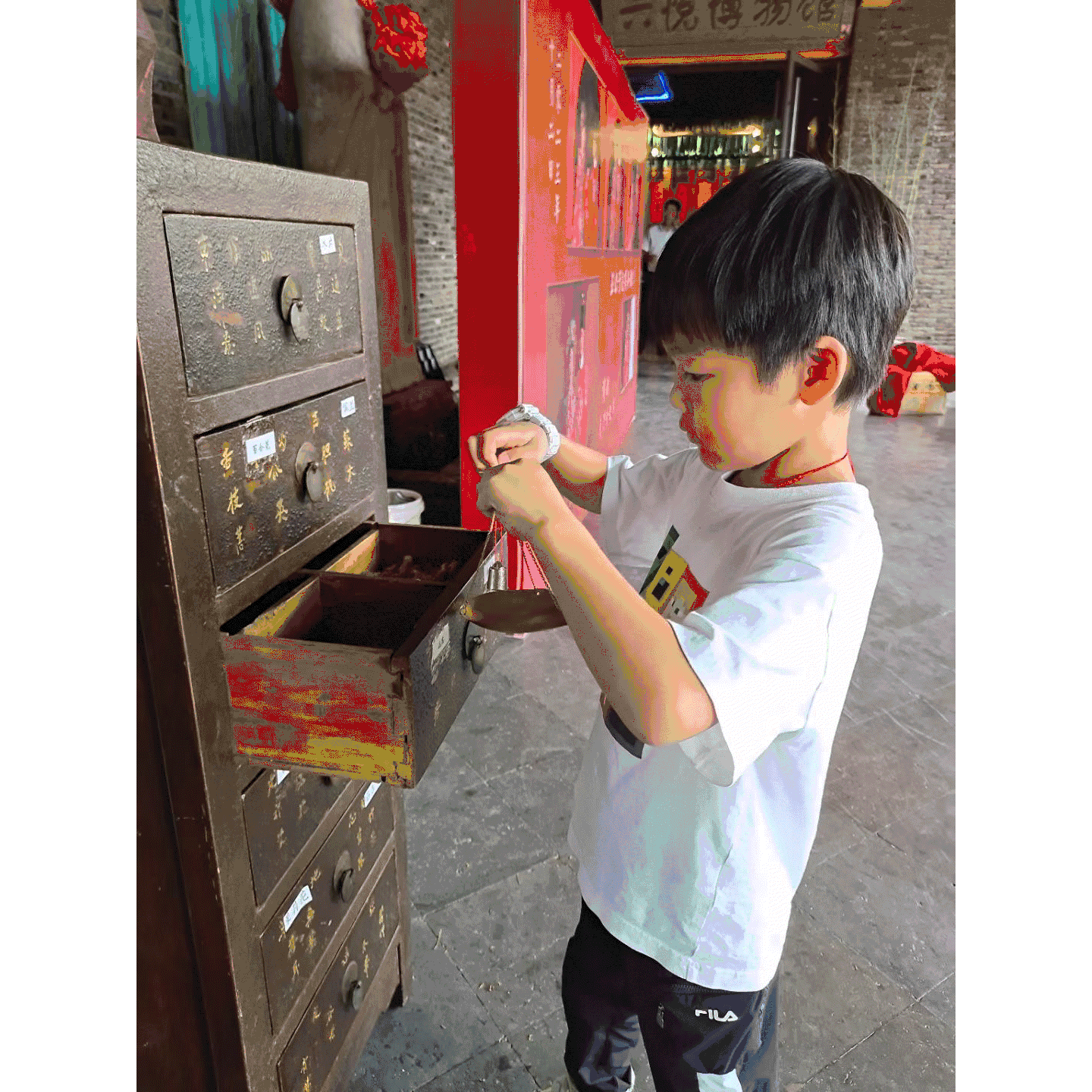 木雕花板拓印及中药手工香囊
即日起至10月6日
9:00 - 17:30
现场报名即可参与
Woodcarving plaque printing and handmade herbal sachets DIY handicraft classes are available at the museum:
Now until October 6th,
9:00 to 17:30
You can participate by signing up on-site.