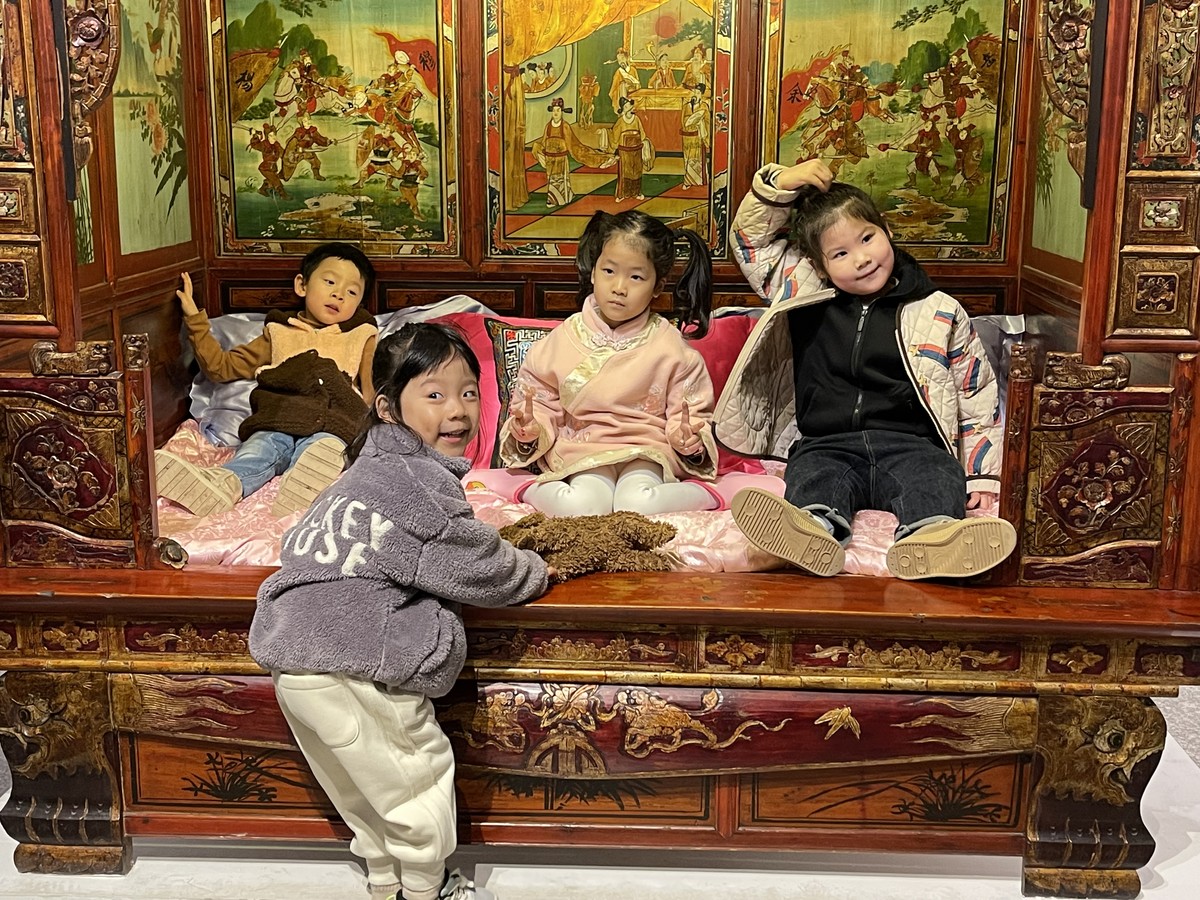 Suzhou Family作为六悦的老朋友
已经带领了苏州的不少国际家庭
将黎里古镇的六悦文化园作为目的地
进行有趣且有意义的文旅体验
Recently we're honored to once again welcome our friends from Suzhou Family, which has organized multiple international families to experience Six Arts Culture Park and Lili Ancient Town.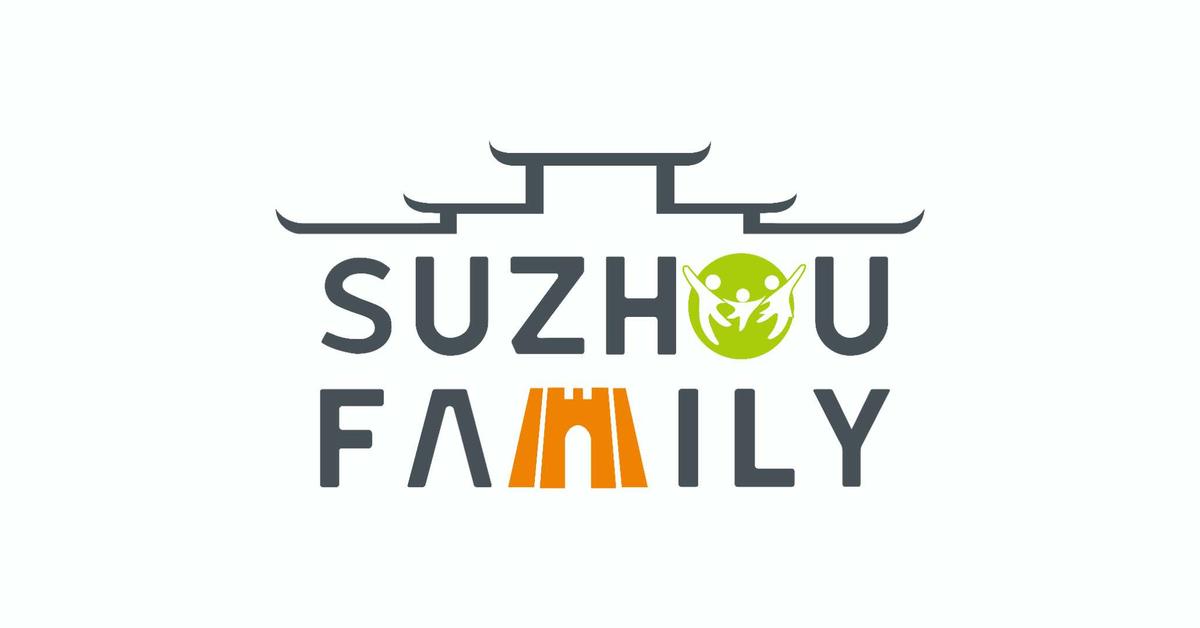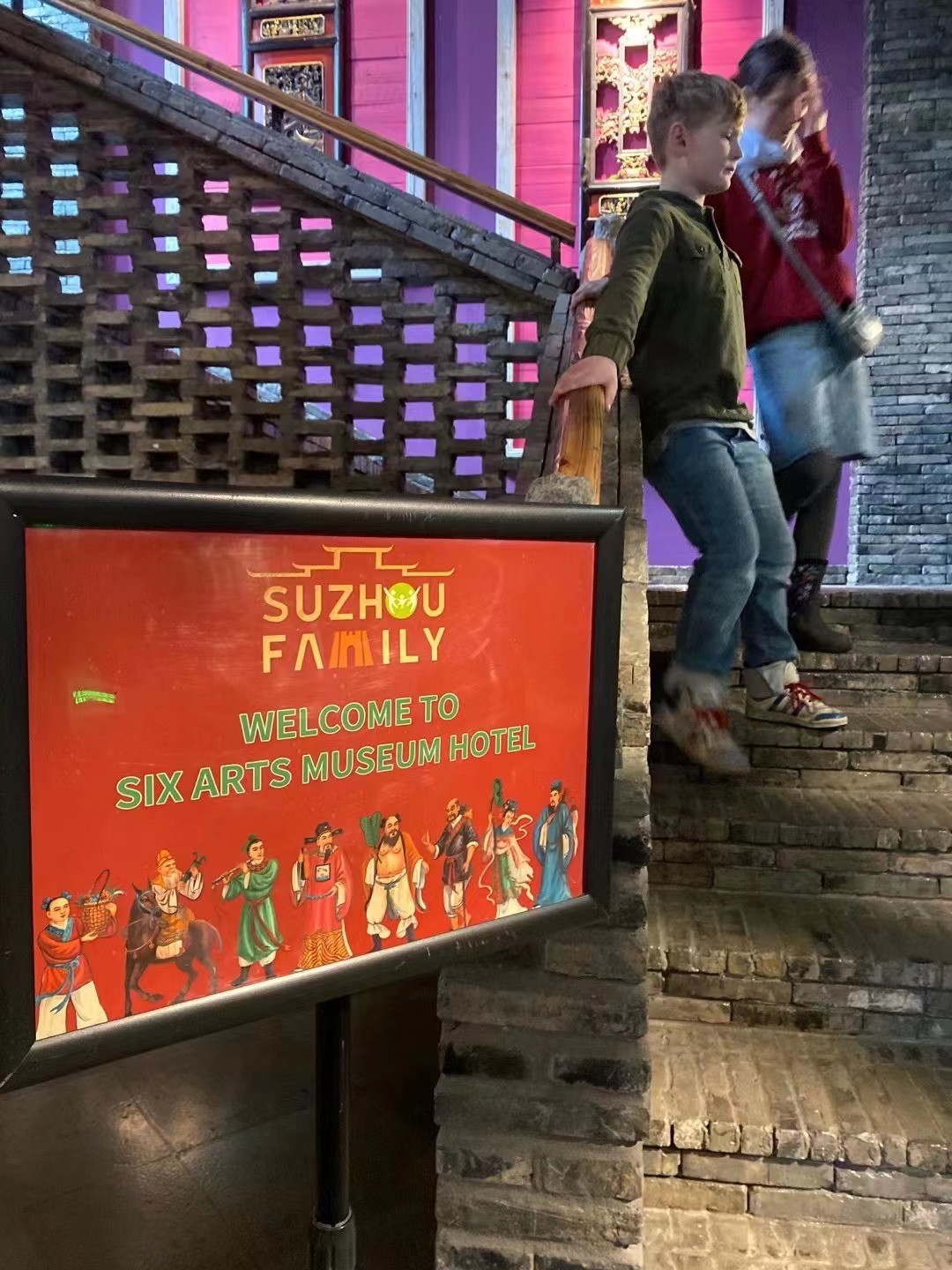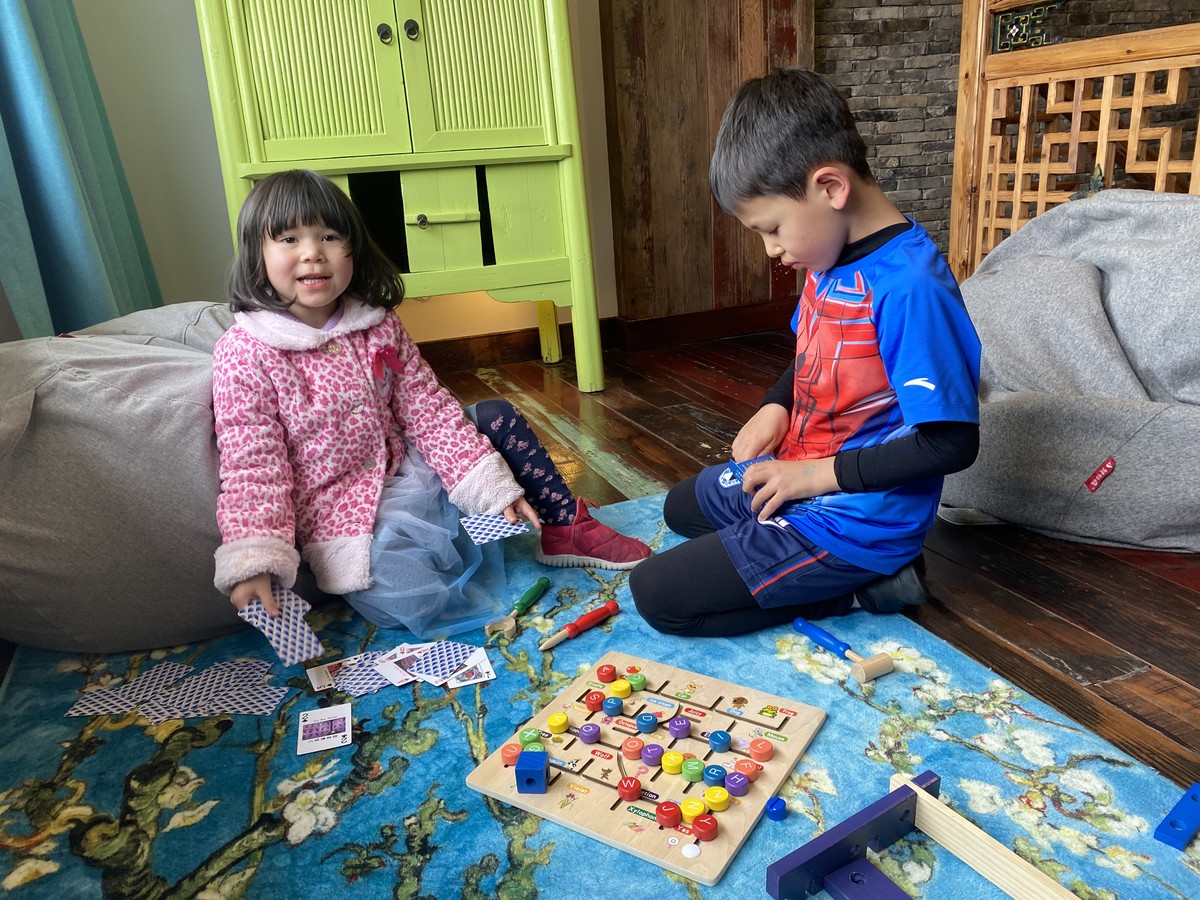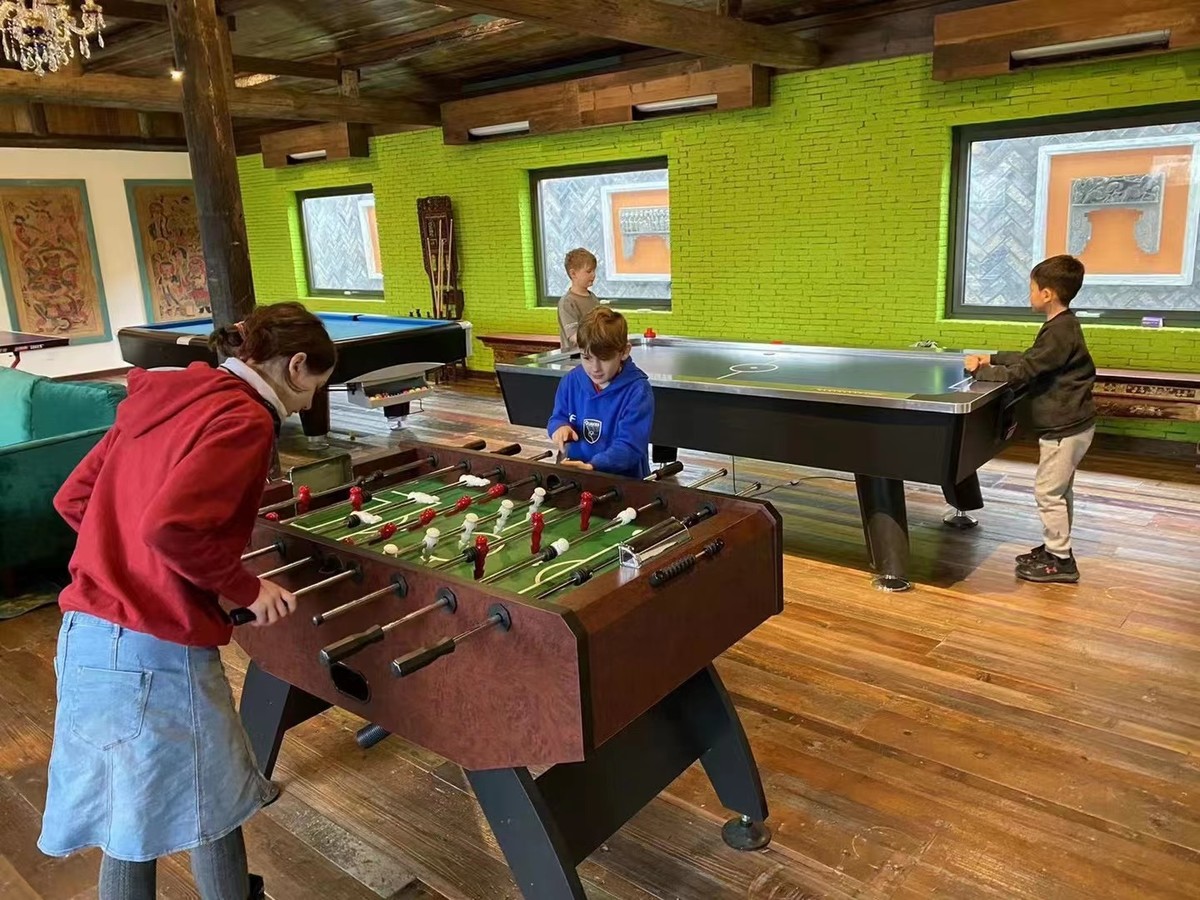 参与Suzhou Family组织的旅程
是体验亲子家庭文旅体验的绝佳选择
第一天的行程从入住六悦庄博物馆酒店开始
在悦府楼享用过美味的午餐后
便是今天下午最值得期待的行程
一同在美丽的隔扇门馆进行木雕花板拓印
Traveling with Suzhou Family is a great way to experience a seamless and family-friendly cultural staycation. Upon arriving at the Six Arts Museum Hotel, the families enjoyed a delicious lunch in our locally-renowned Fortune Restaurant and participated in our Qing Dynasty carving wood-cut rubbing Culture DIY activity.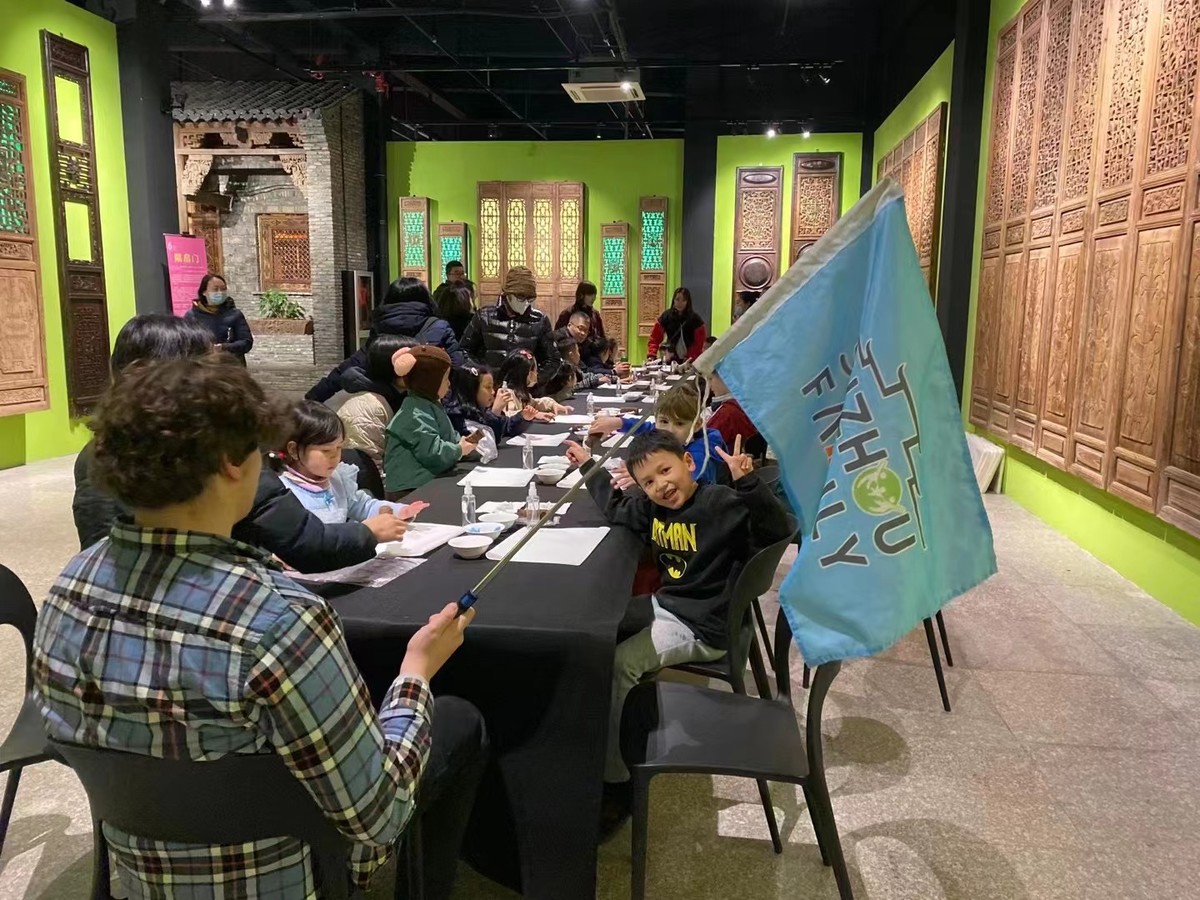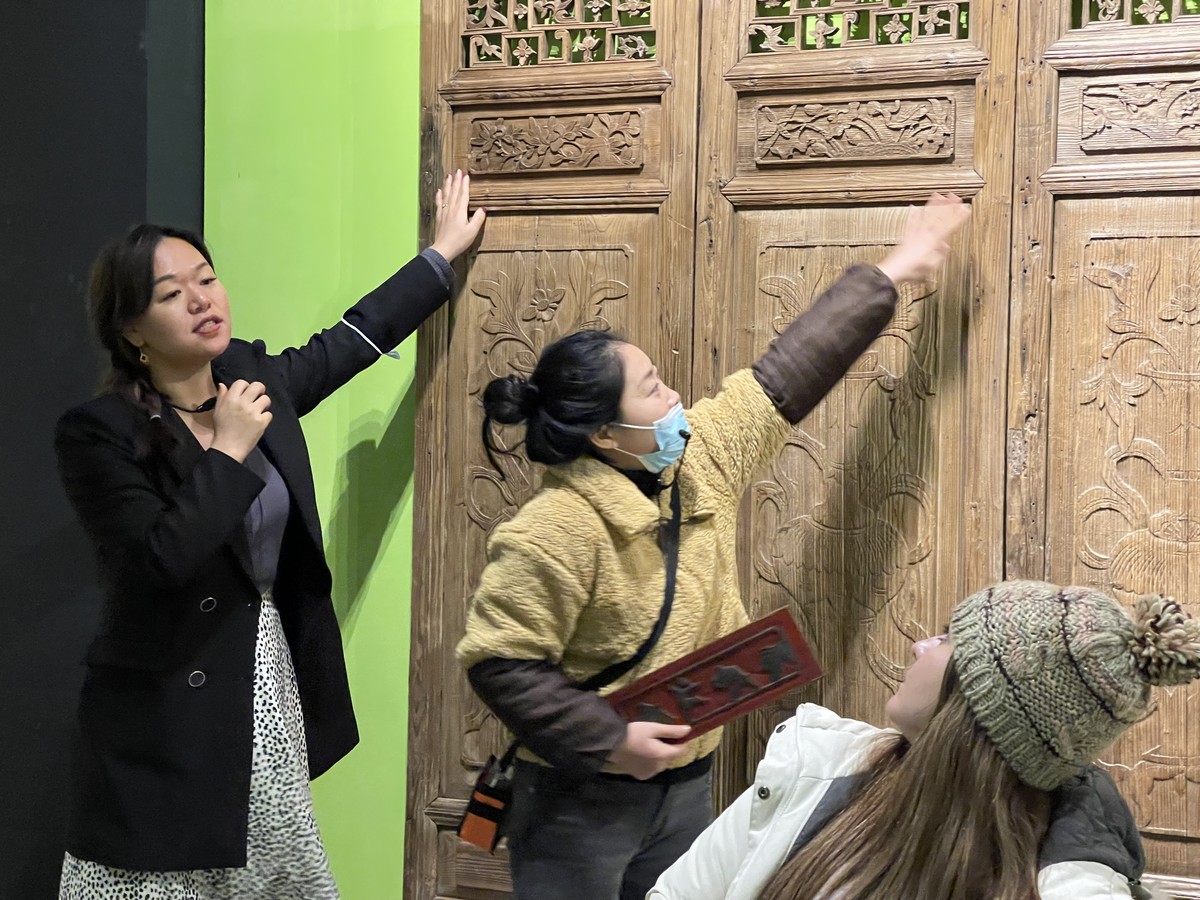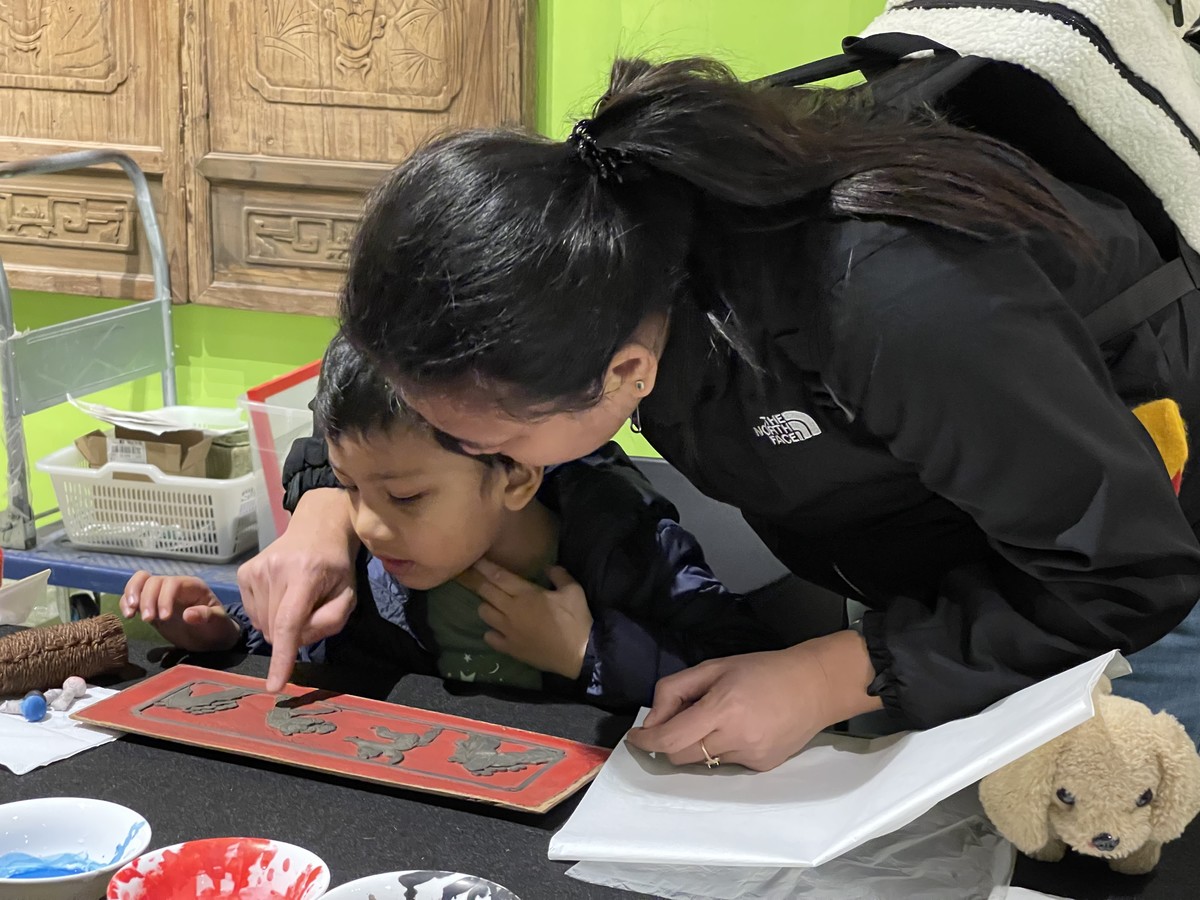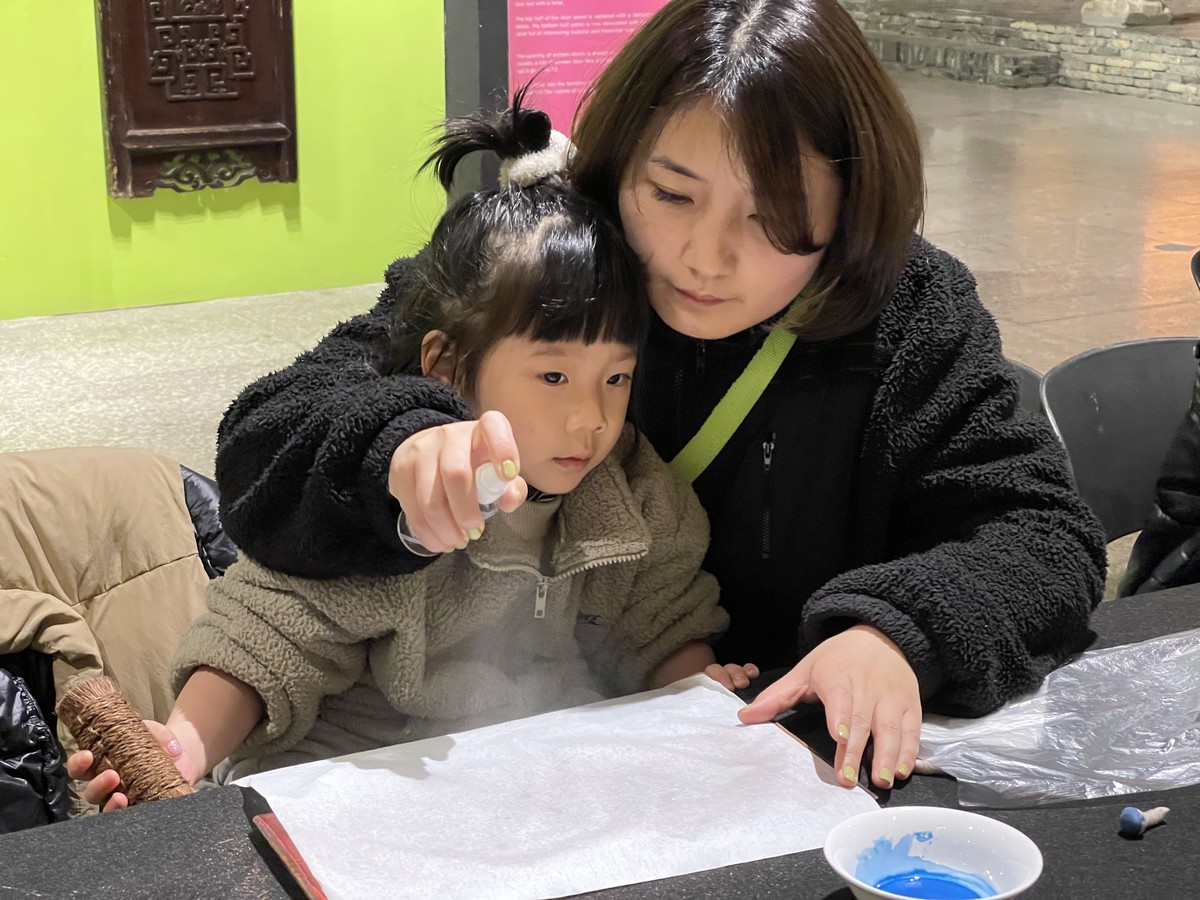 精巧的木雕花板
来源于各类传统家具或建筑构件
每一块都有着美好的图案
我们利用拓印的手法将美好记录在纸上
制作成可爱的纪念品
Wooden motifs from a variety of Qing Dynasty furniture or architectural components in the Six Arts Collection can be imprinted onto paper by rubbing which make wonderful and unique souvenirs from the museum.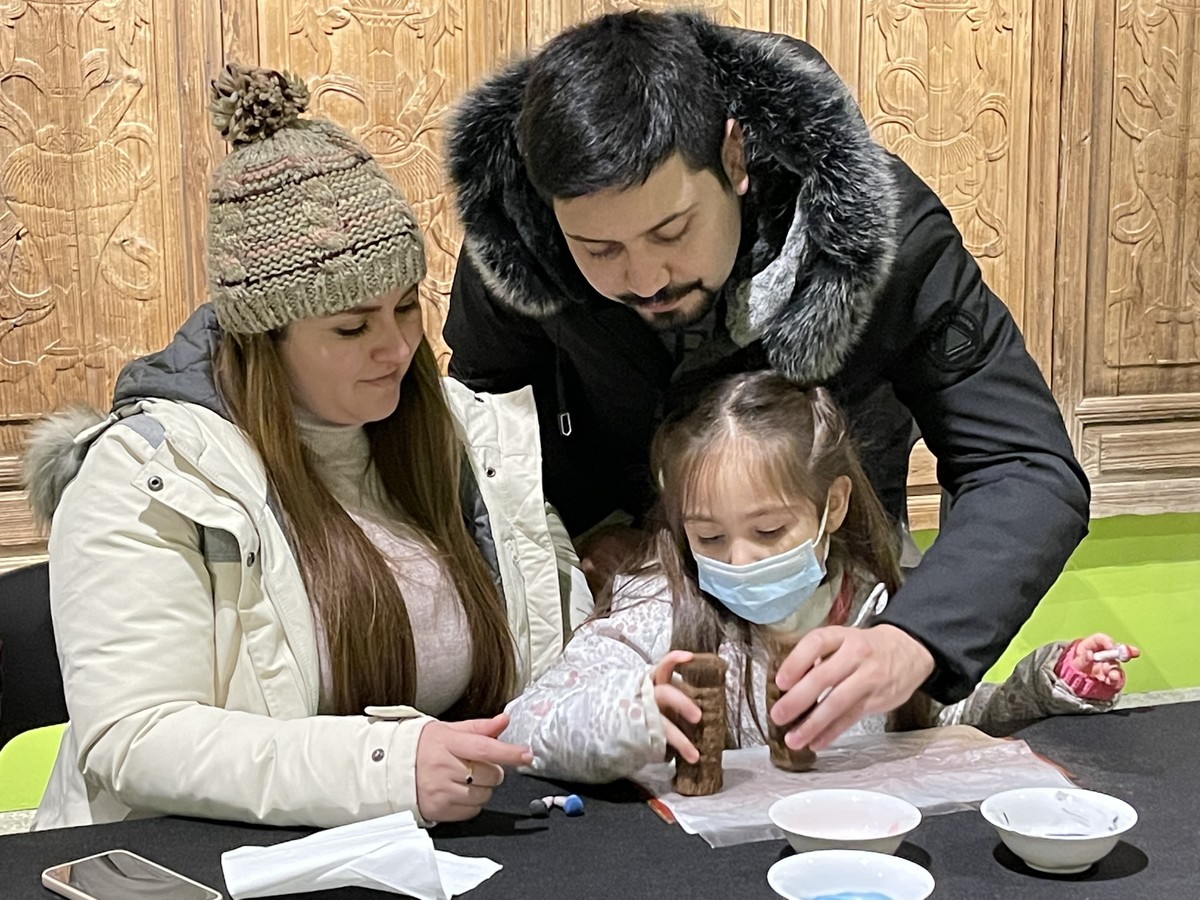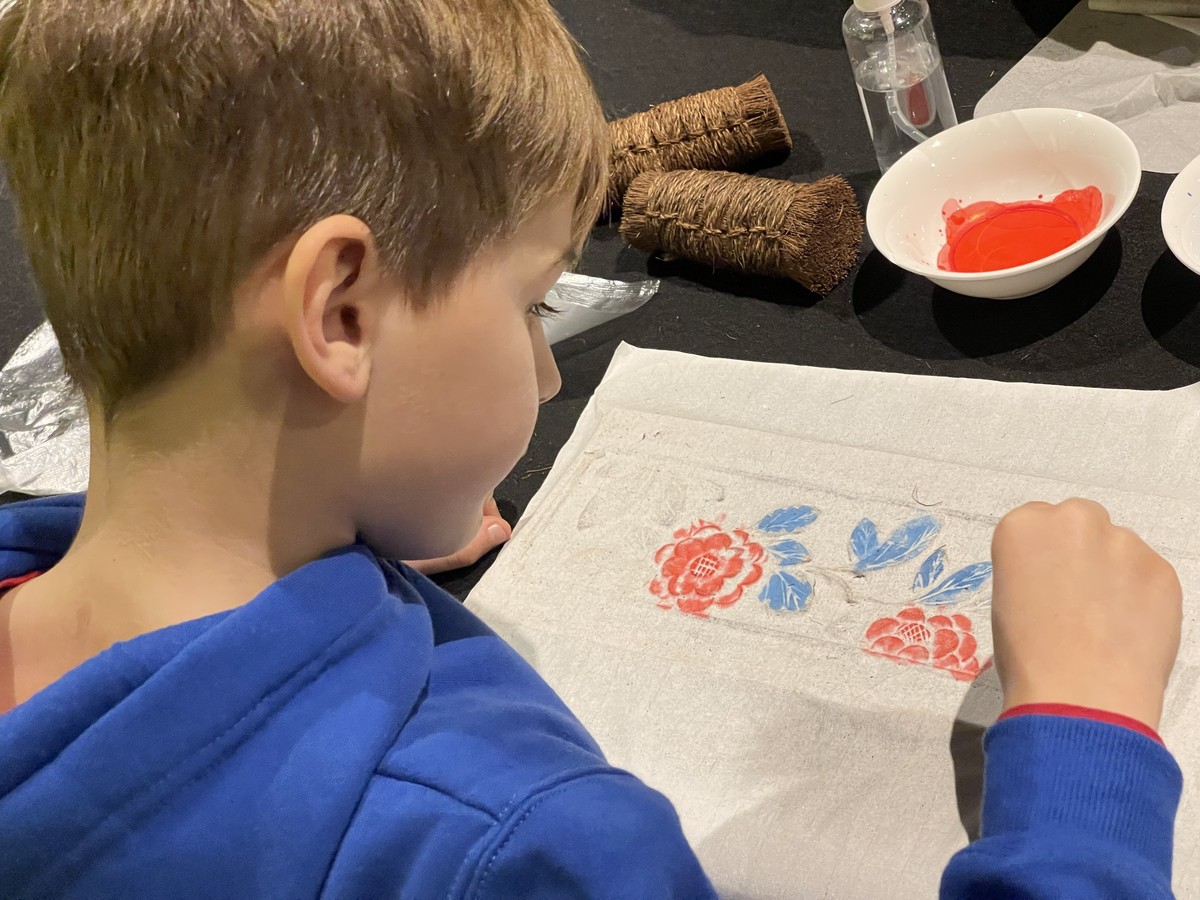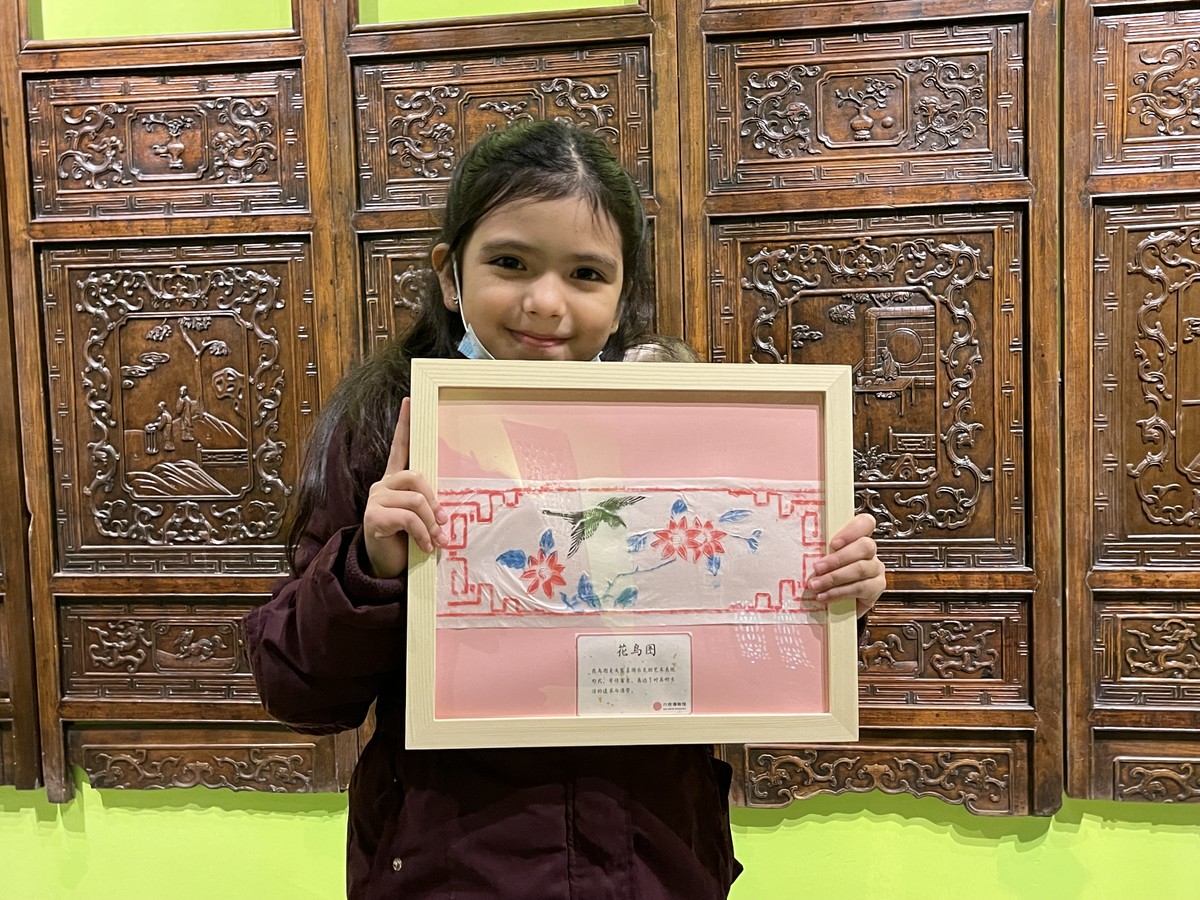 在研学老师燕子的悉心指导下
孩子与家长齐心协力
一边欣赏玲珑精致的木雕花板
一边学习拓印的制作
大家都十分高兴可以亲手收获如此精美的作品
With the help of Yanzi, our on-site instructor, the families worked together to complete the wood-cut rubbing while appreciating the delicate wood carving.
Everyone was fully immersed in the activity!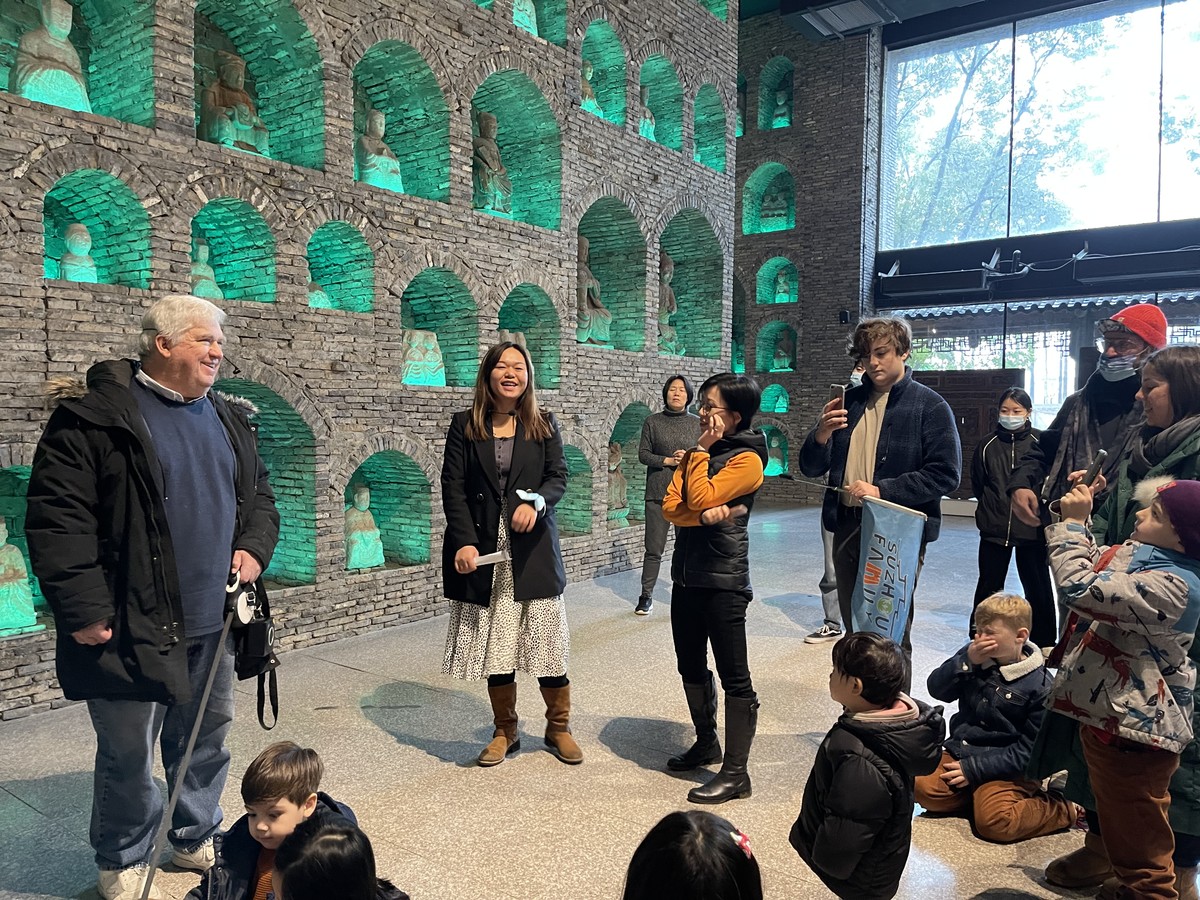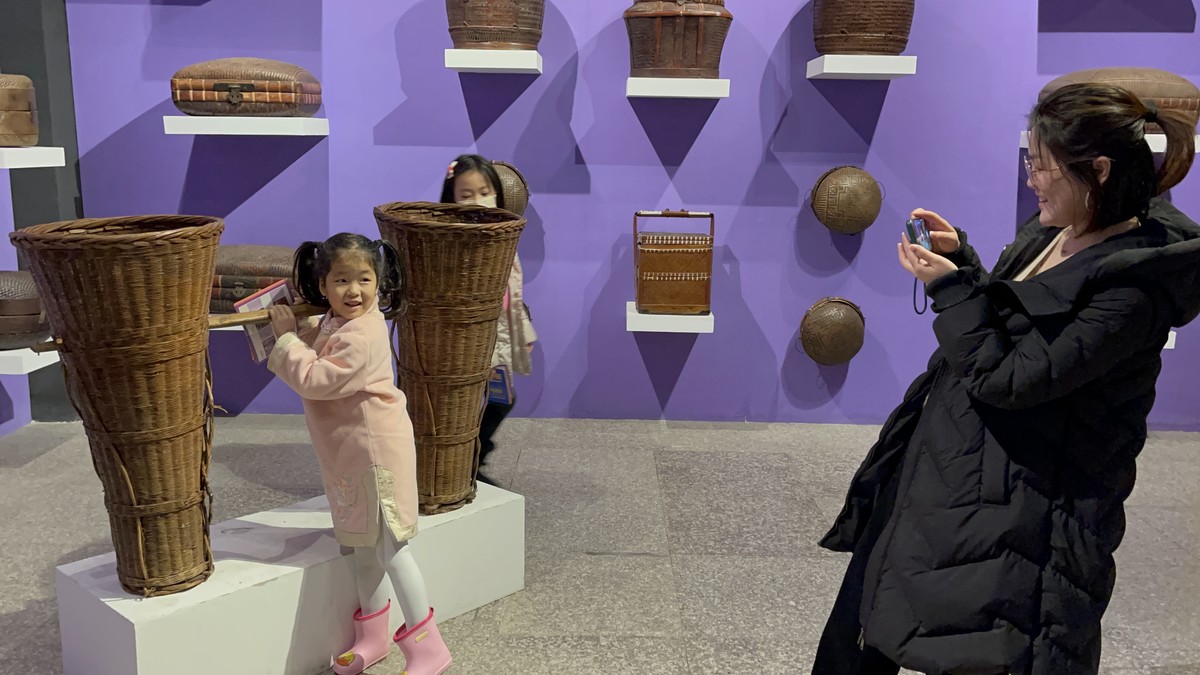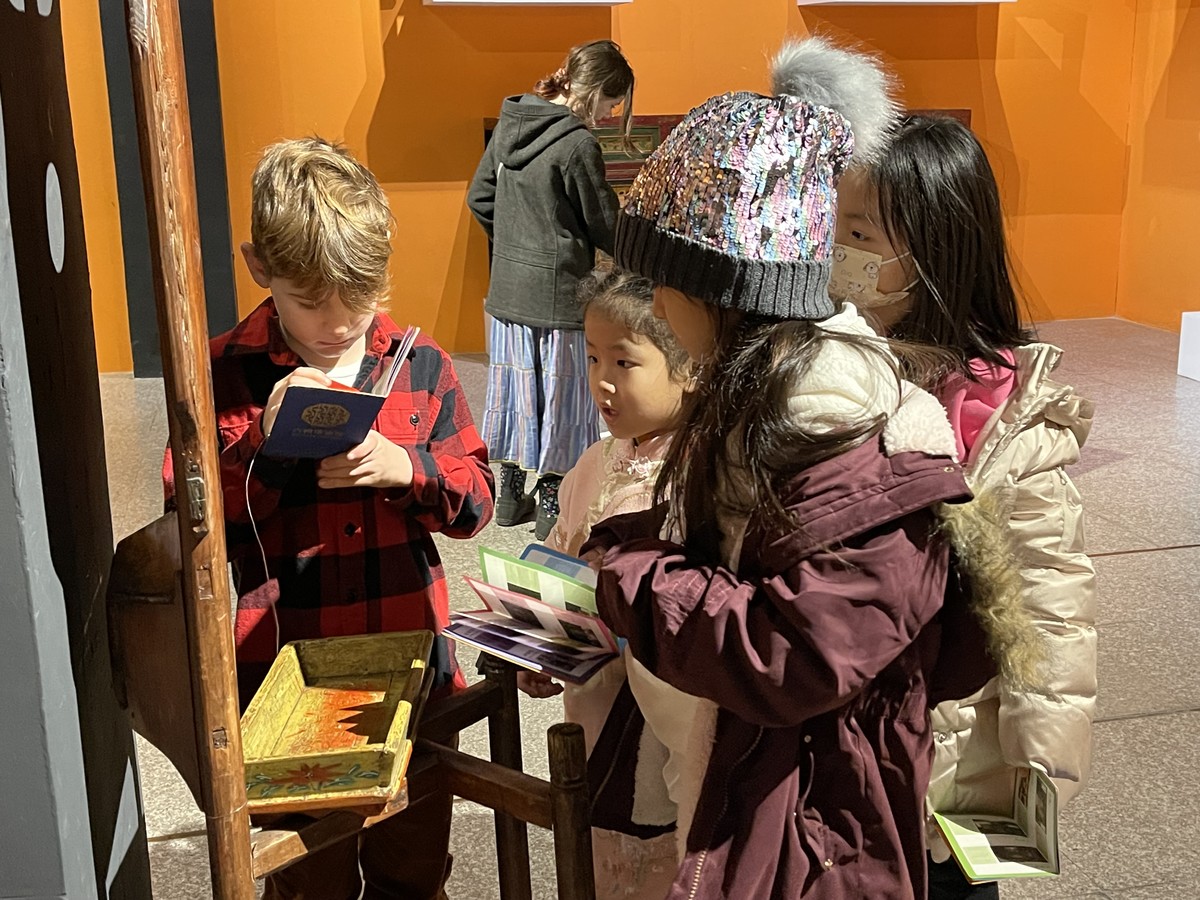 第二天的六悦博物馆参观行程
国际家庭在讲解员的介绍下
欣赏着琳琅满目的中国传统民间工艺品
了解中国文化,感受民间艺术
On the second day, our tour guide provided engaging descriptions of the art pieces on display in the Six Arts Museum for our international families to help them to get better acquainted with traditional culture and folk art.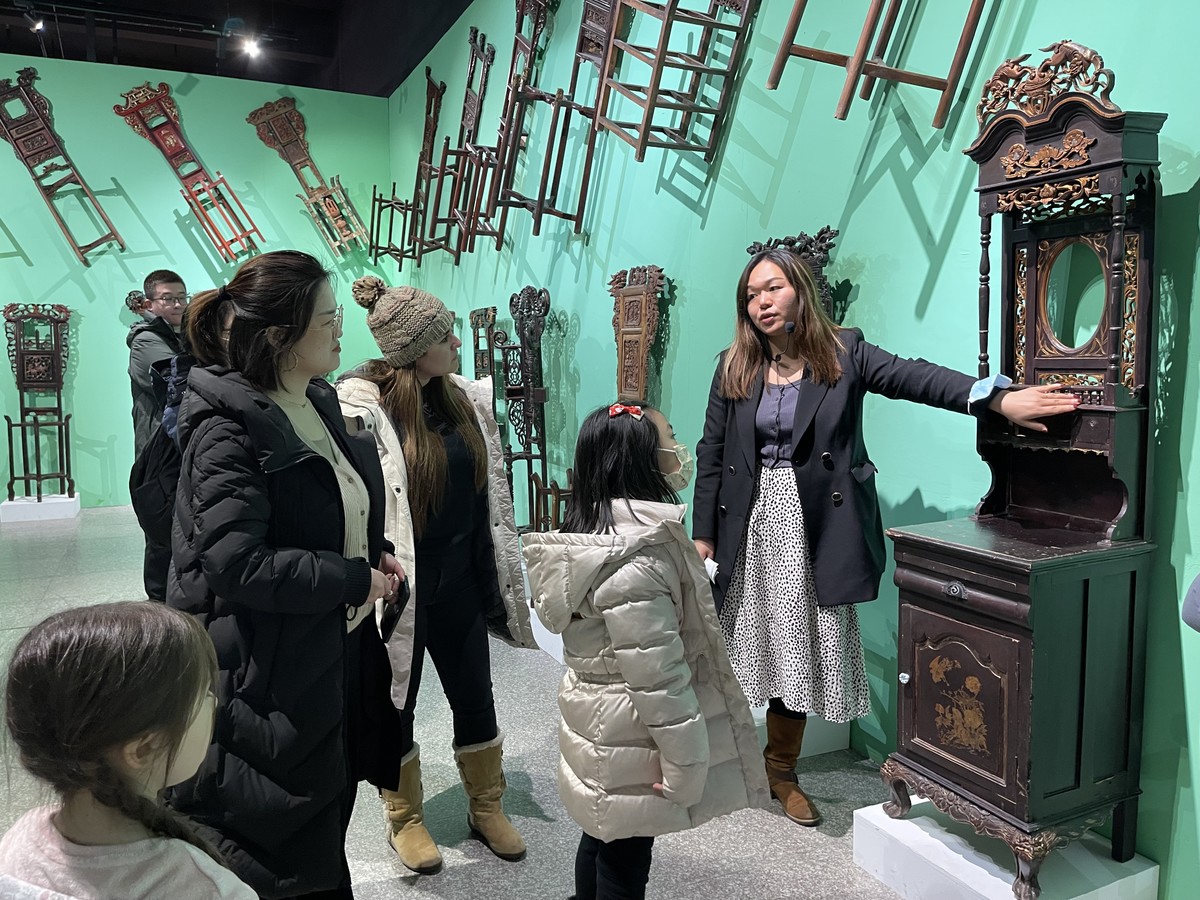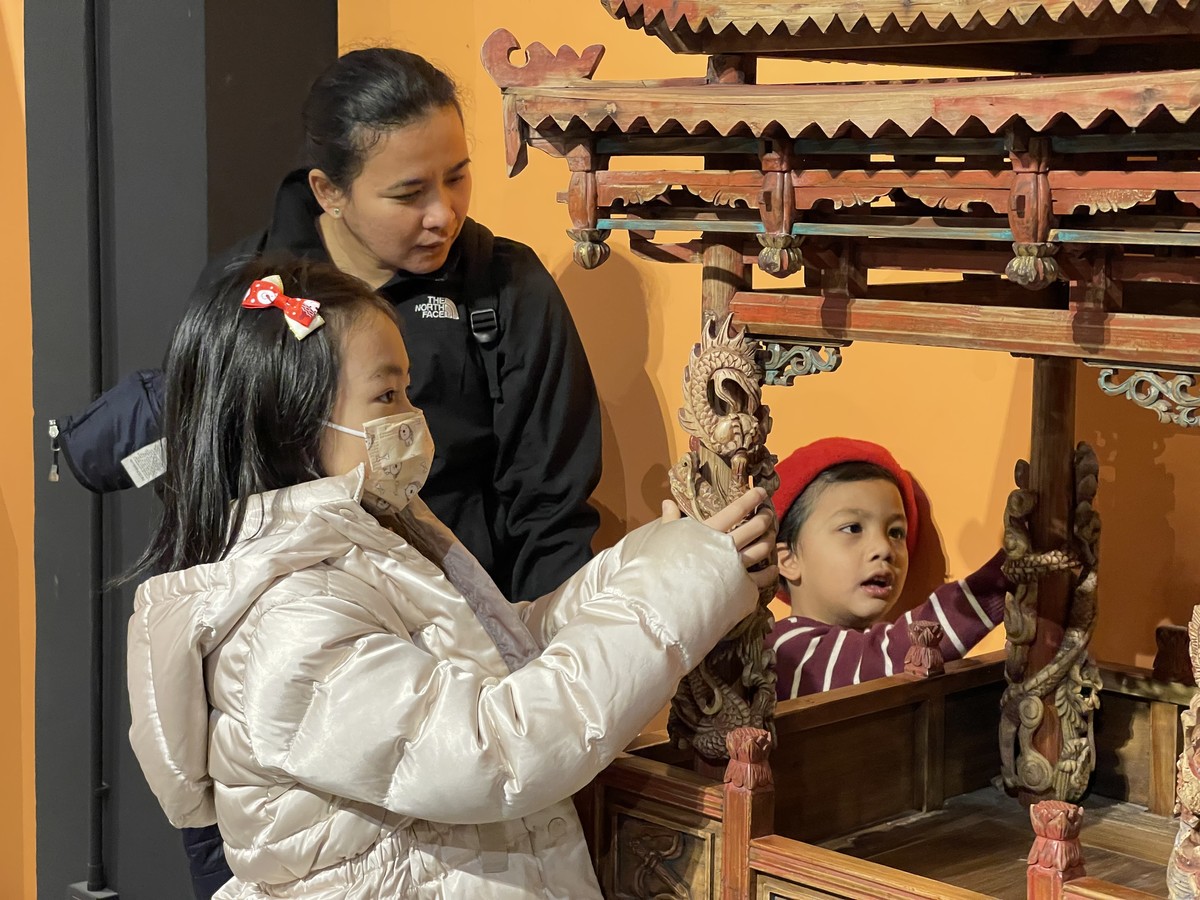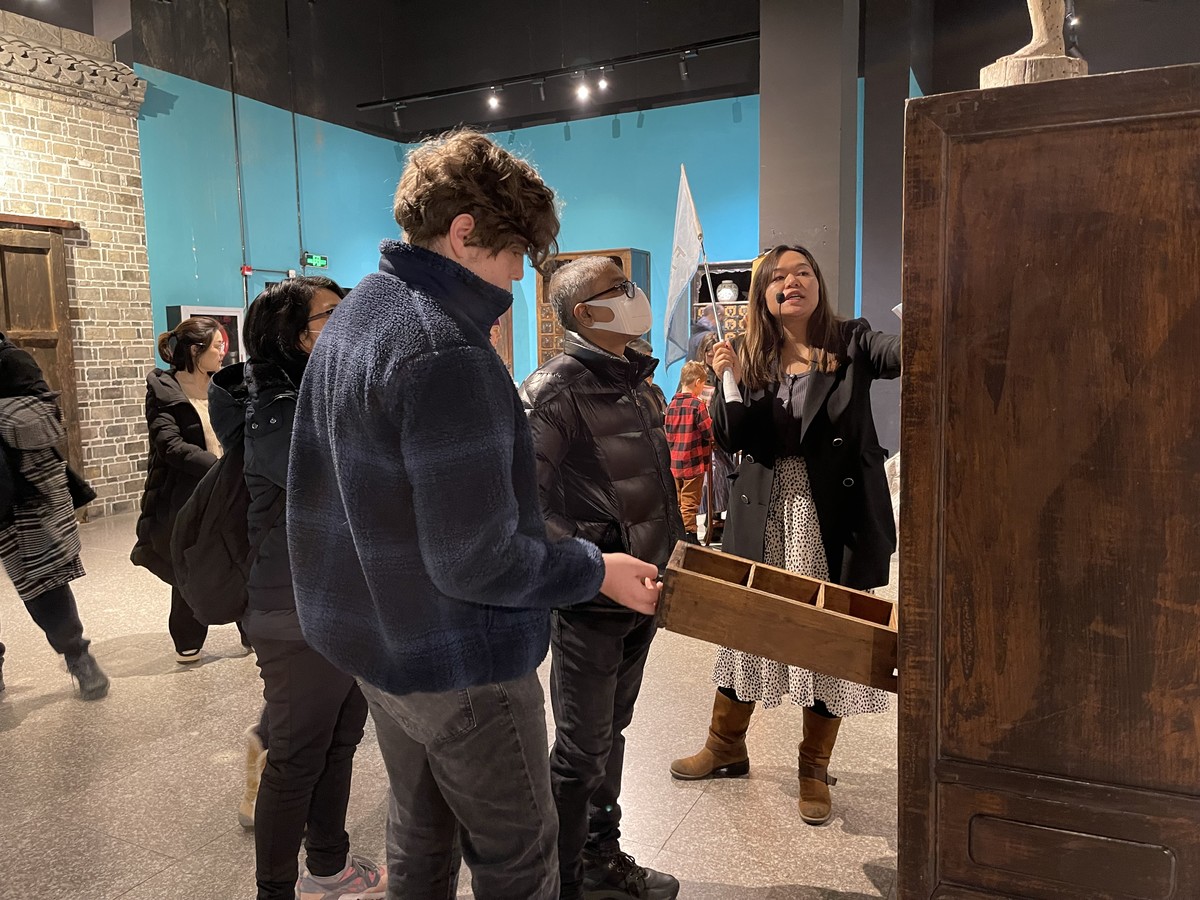 黎里古镇距离六悦文化园步行仅十分钟
国际家庭们在此期间还一同浏览了古镇
感受江南水乡小镇的雅致风光
The guests also visited Lili Ancient Town, which is only 10-minute walk from the Six Arts Culture Park, and enjoyed the beautiful scenery of a traditional water town in Southeast China.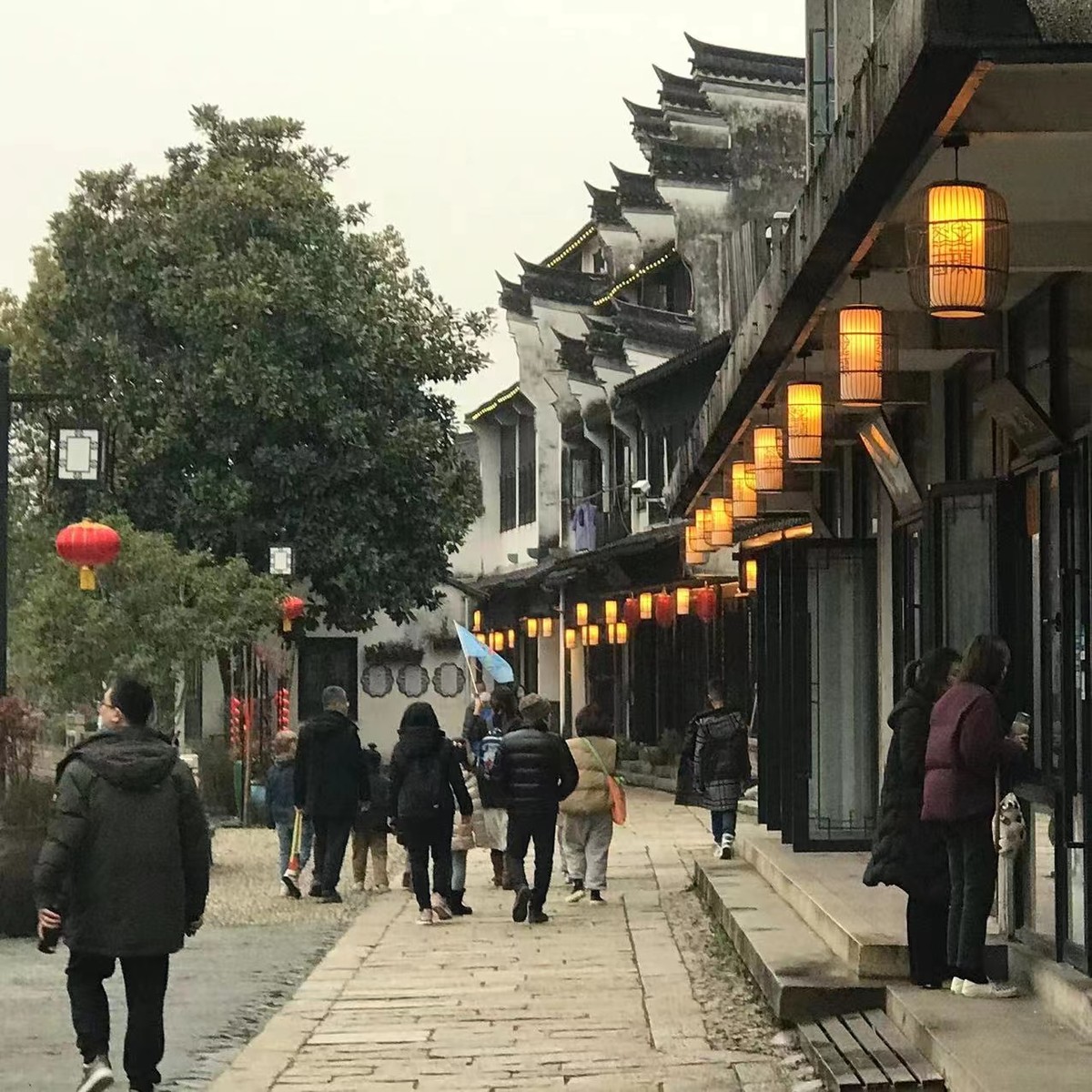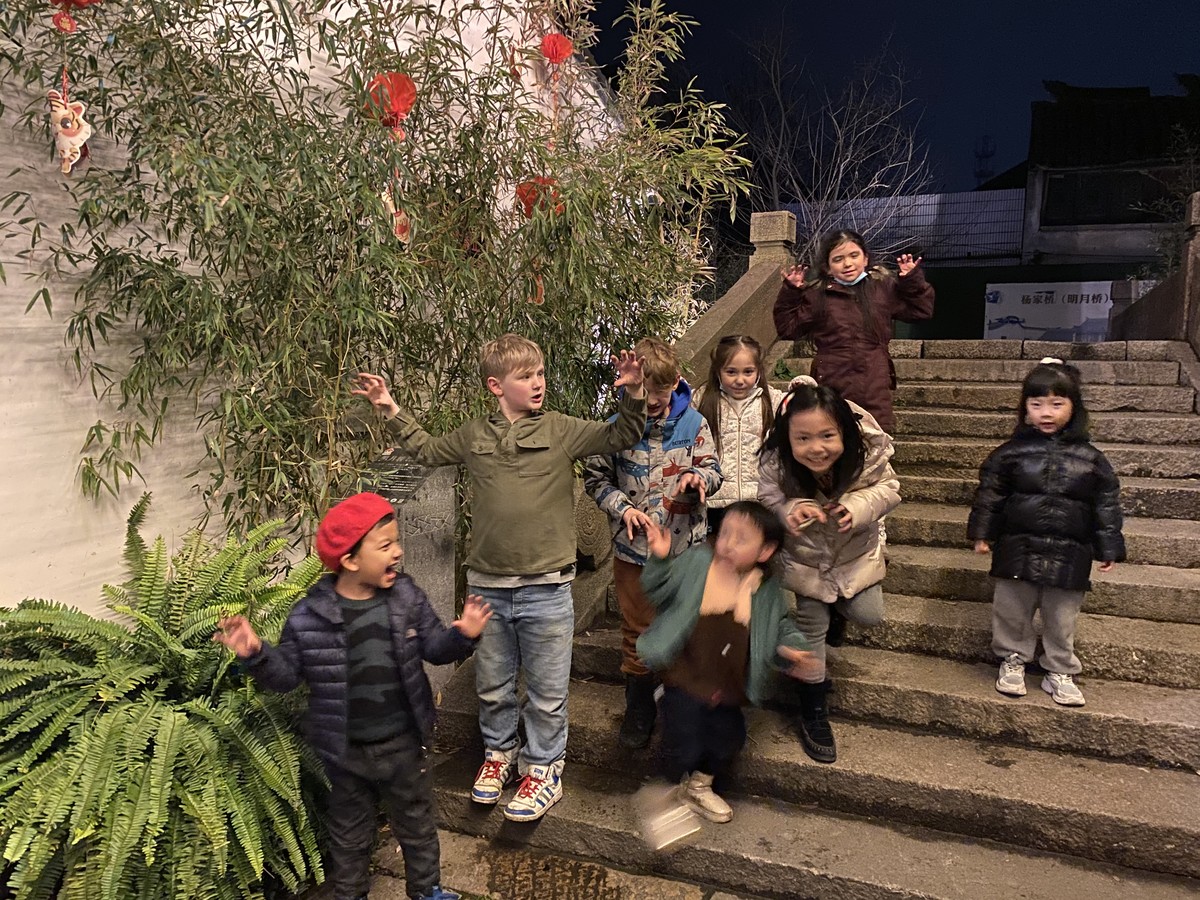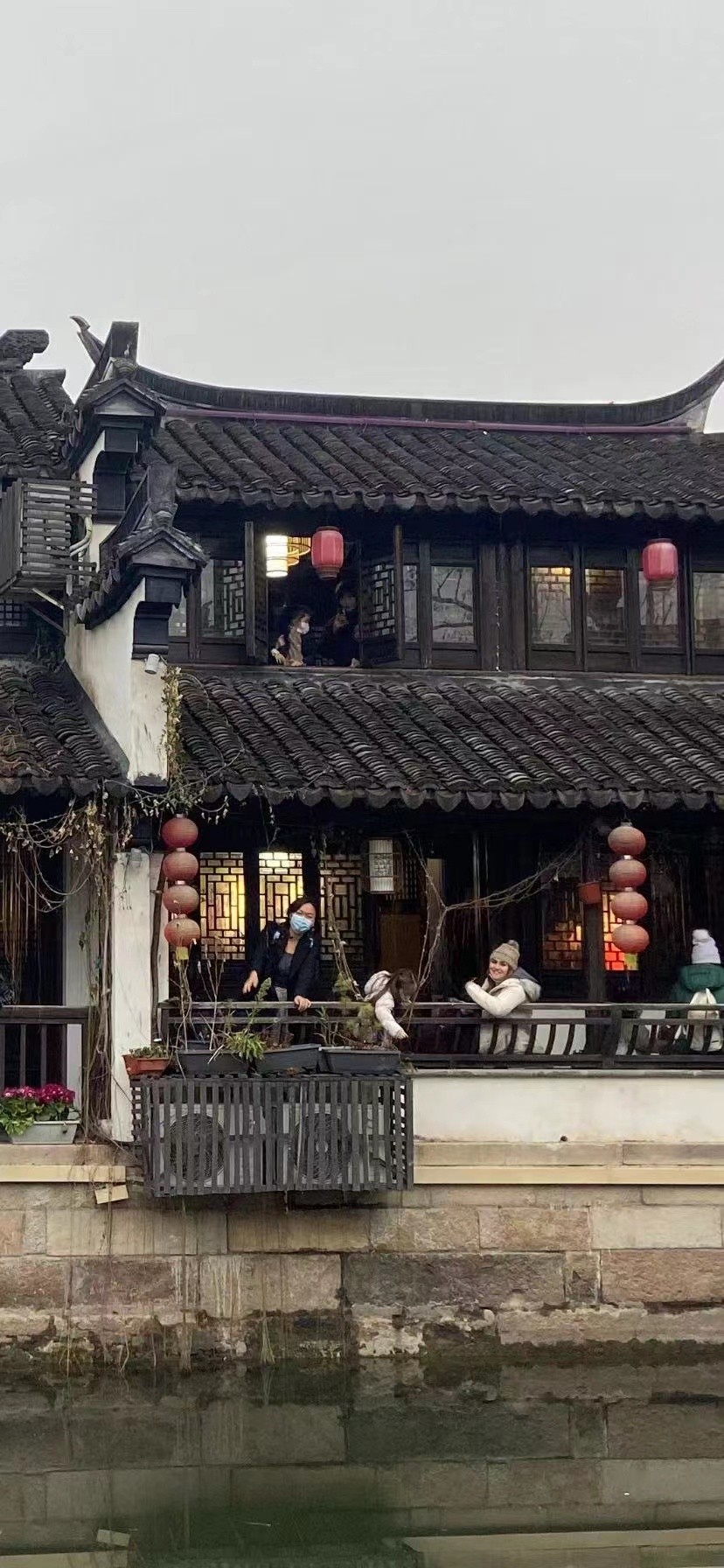 不同文化在六悦得到碰撞与交流
触手可得的众多展品令人目不暇接
在寓教于乐的活动中增长见识,拓宽视野
六悦文化园是亲子家庭的理想旅游目的地
我们期待并欢迎更多
来自Suzhou Family的朋友再来游玩
Showcasing a large collection of folk arts, the Six Arts Culture Park is a wonderful place for families to learn, dine and stay!! We look forward to welcoming more friends from Suzhou Family again soon!