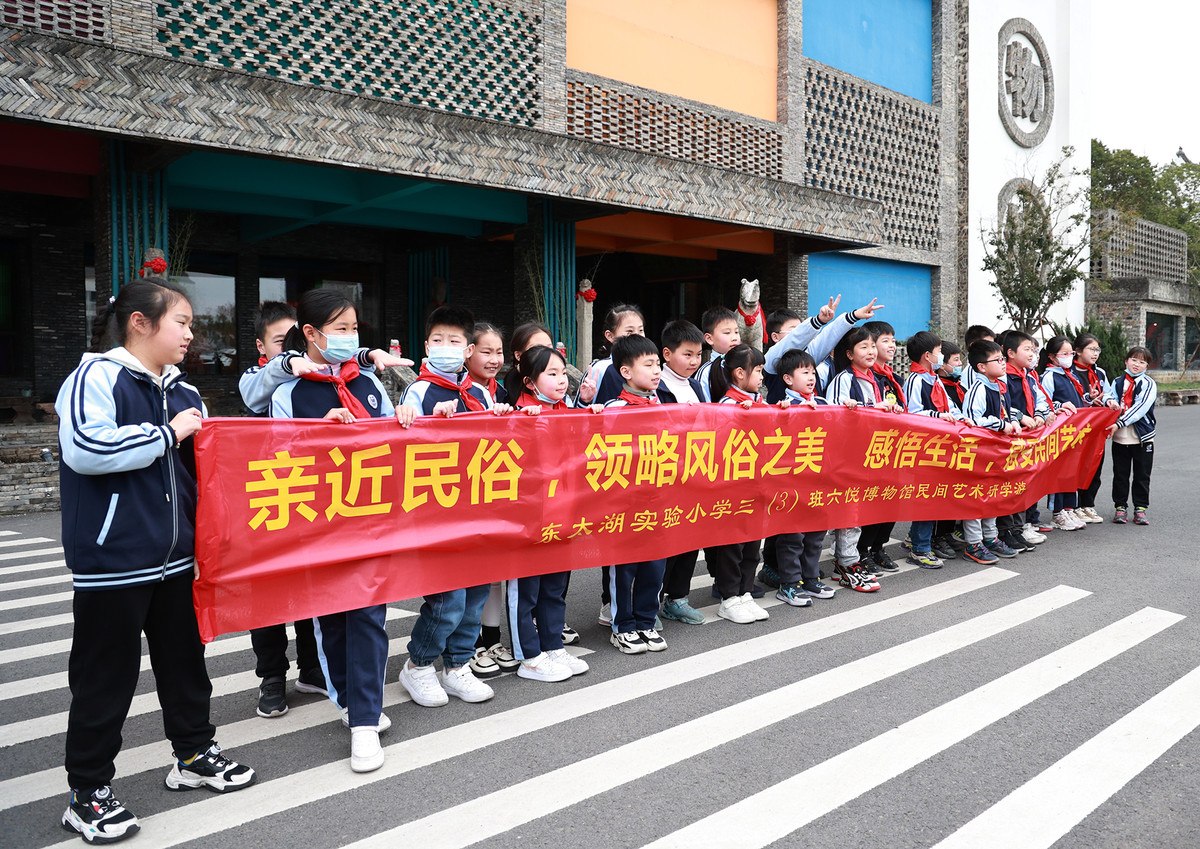 3月19日周日下午
吴江区东太湖实验小学三(3)班家委会
组织了学生与家长们走进六悦博物馆
进行了一场民间艺术研学游
On the afternoon of Sunday March 19, the Parents Committee of Class 3, Grade 3, DongTaiHu Experimental Primary School organized a folk art study tour to the Six Arts Museum for both school students and their parents.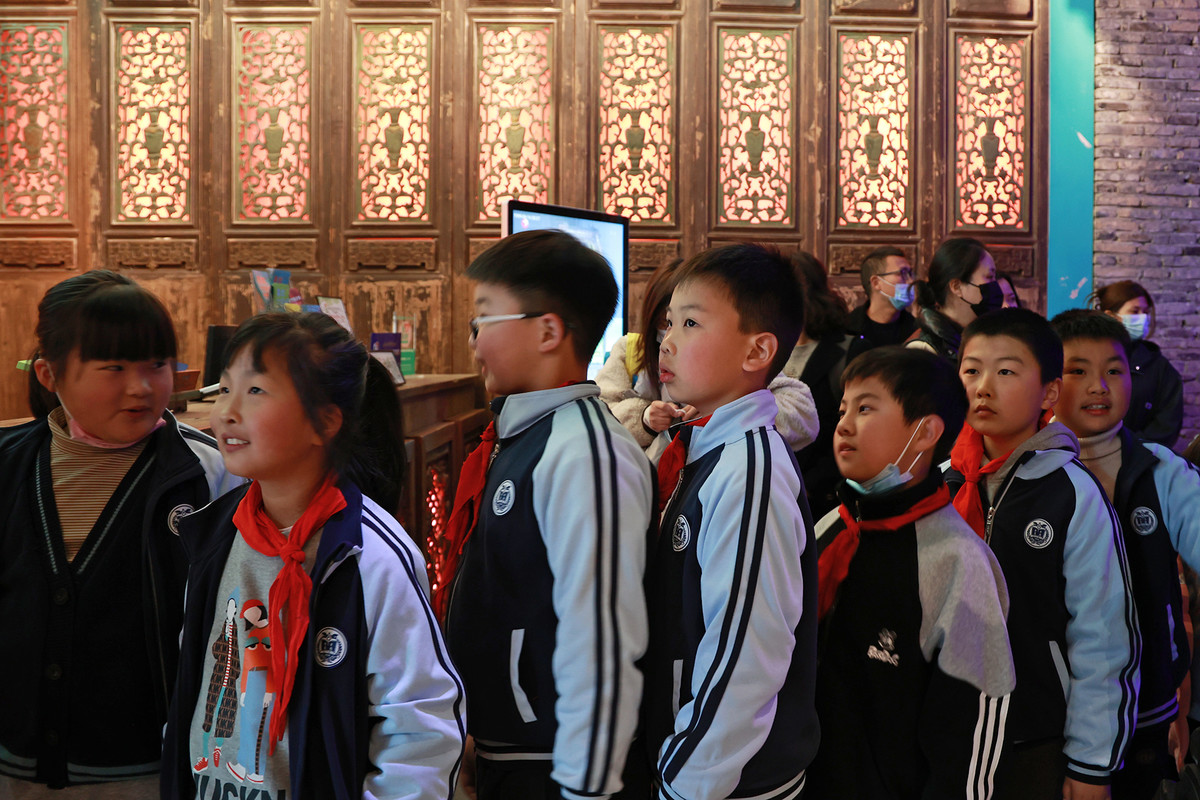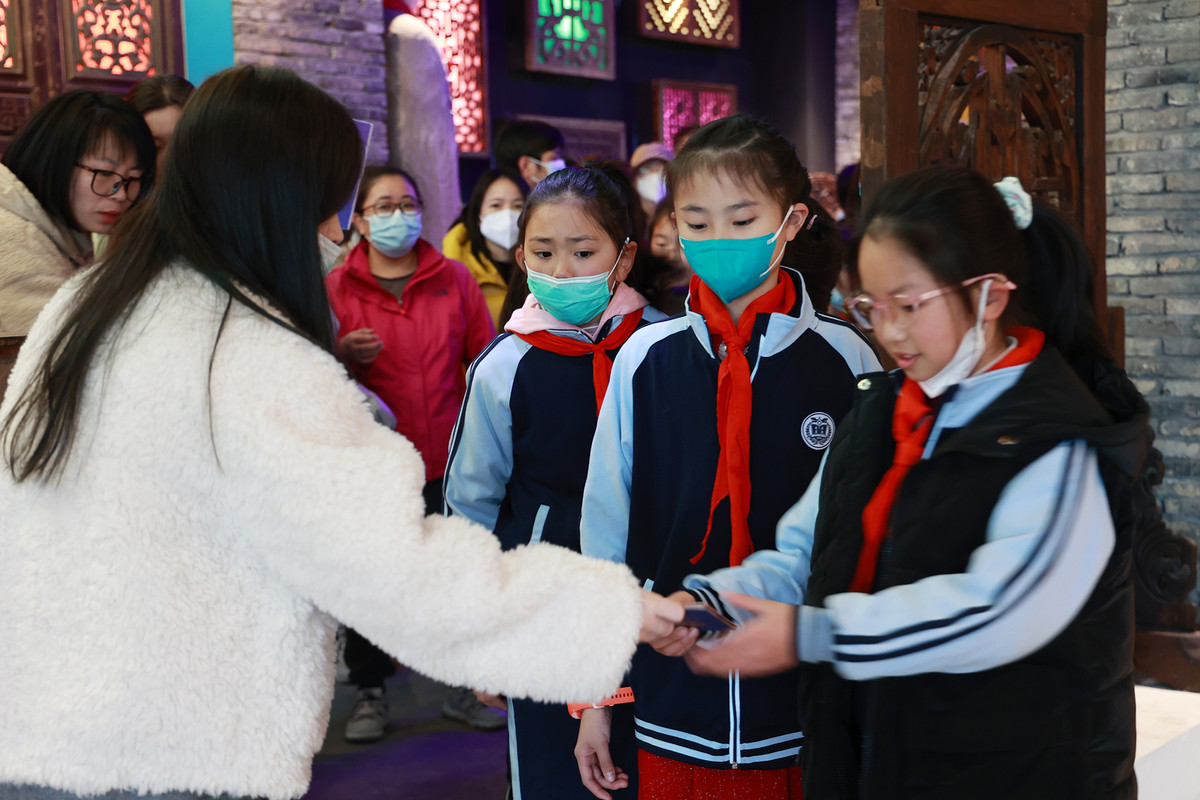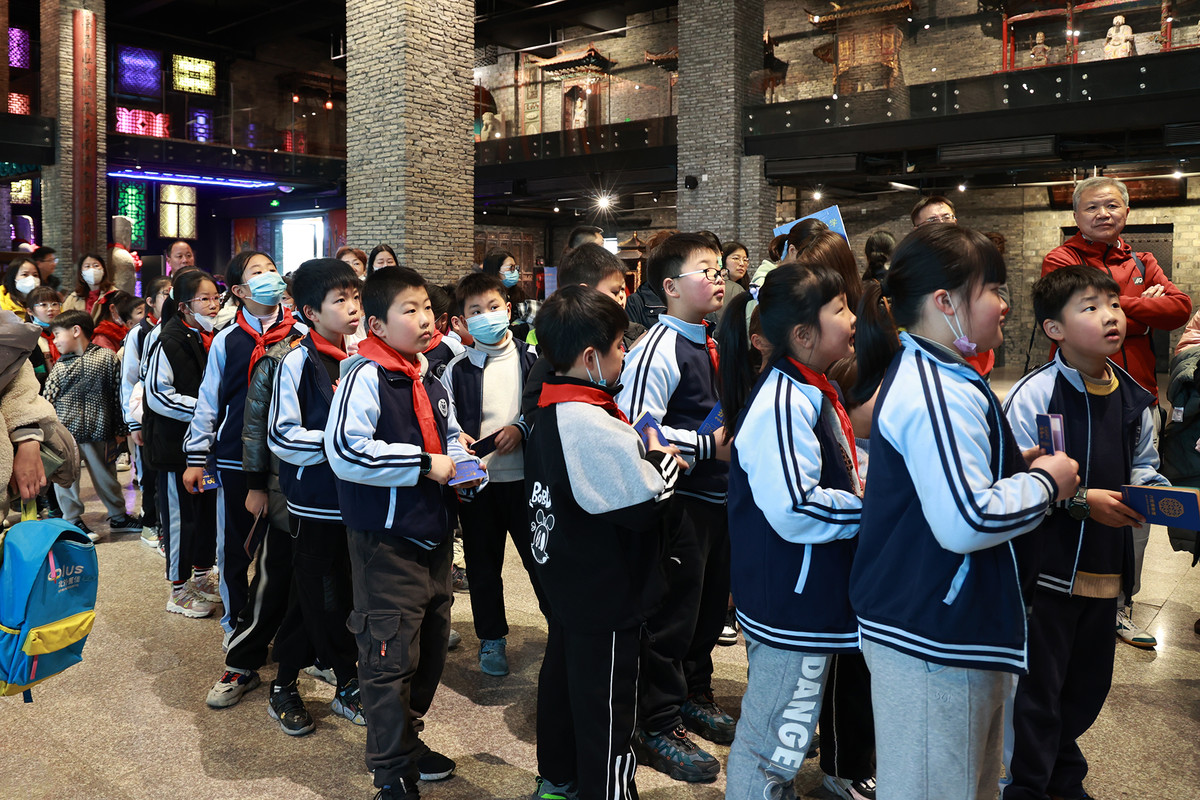 家委会响应学校"家校共育"的号召
利用周末的课余时间
以"亲近民俗,领略风俗之美
感悟生活,感受民间艺术"为主题
组织学生与家长积极参与这次的研学活动
In response to the school's call for effective "family - school joint education" programs, the Parents Committee organized school students and their parents to utilize their spare time on a weekend to join a study tour to Six Arts Museum with the themes of "Maintain close contact with folk art" and "Appreciate the beauty of folk customs".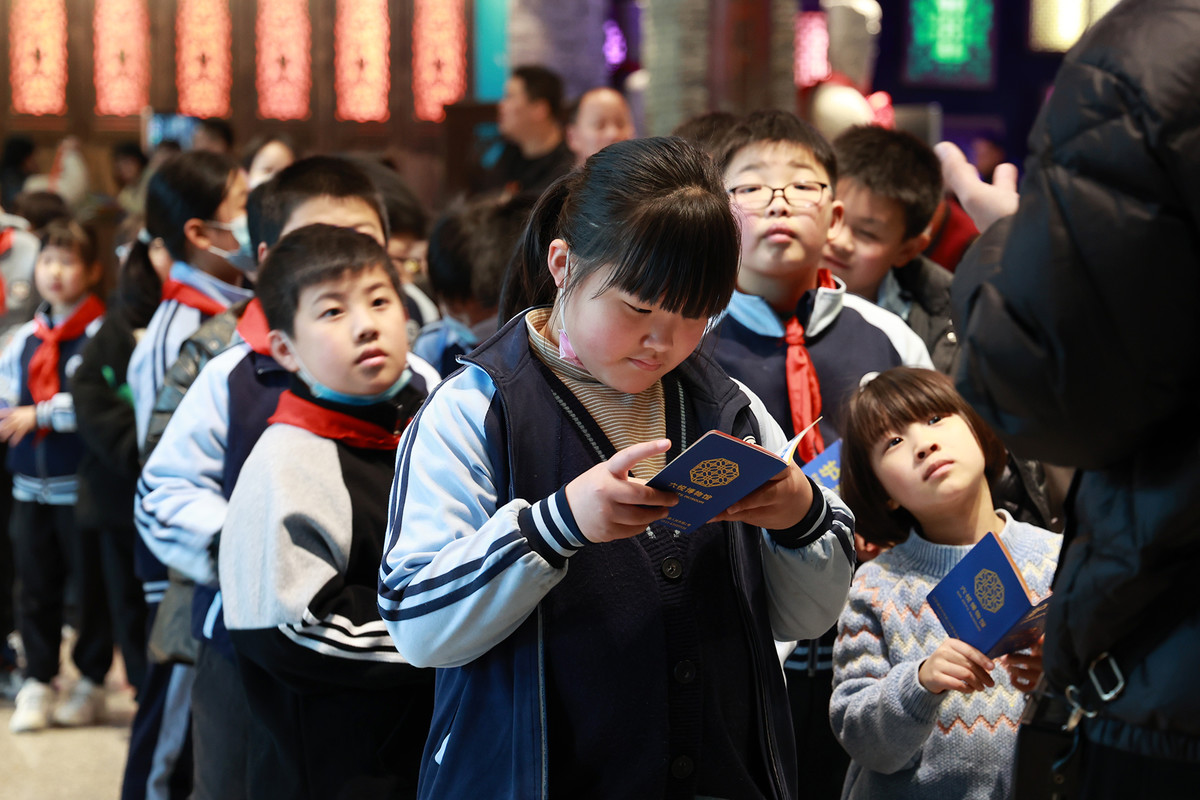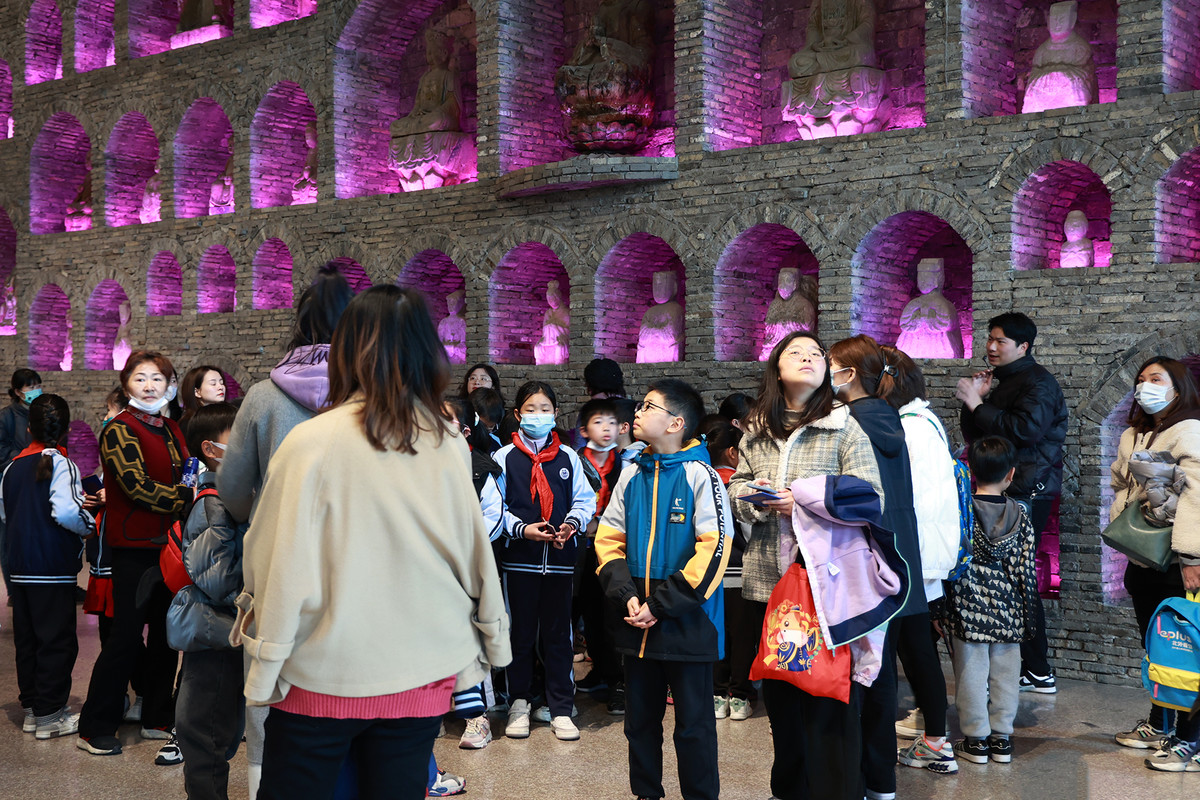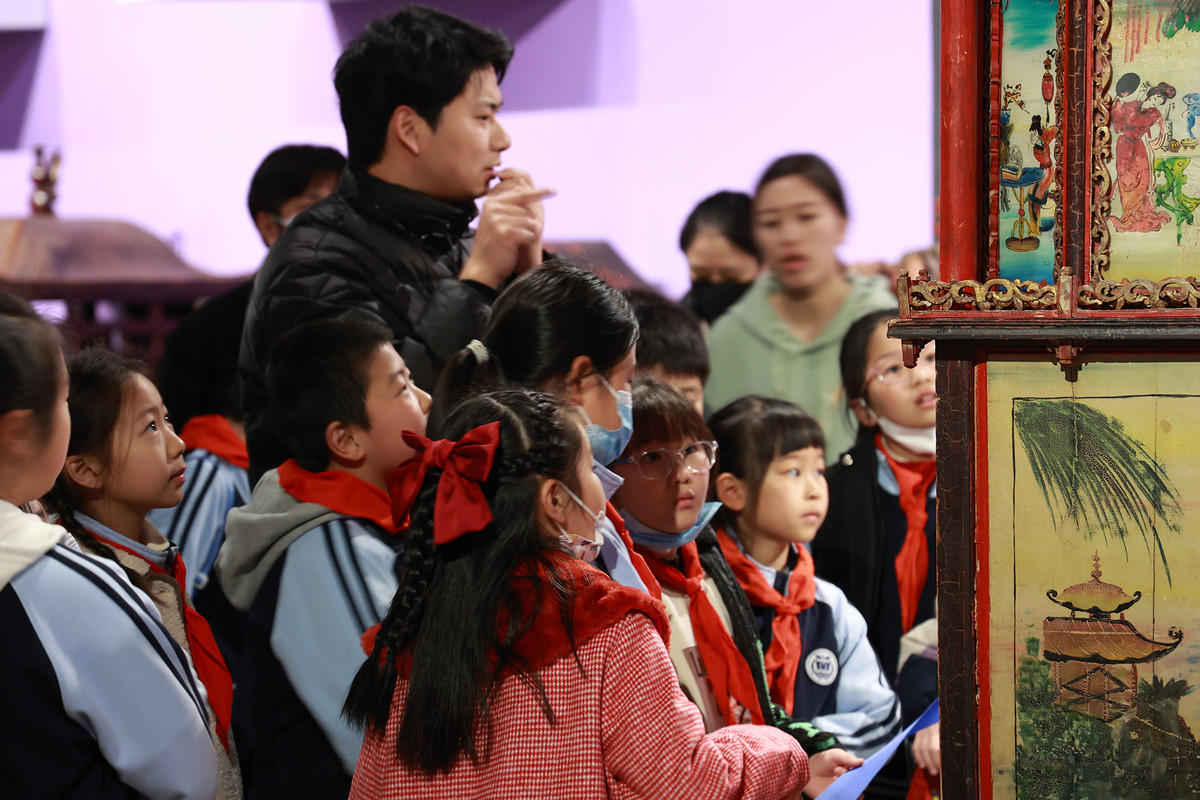 六悦博物馆坐落于黎里古镇
18,000平方米的四层展馆内
展出有40,000多件中国传统民俗工艺品
包括中国传统家具、古建筑构件、民俗用品等
数量之多,种类之繁,让人目不暇接
Six Arts Museum is located in Lili Ancient Town. It's gallery exhibition area exceeds 18,000 sqm, and it displays more than 40,000 ancient folk art pieces, which include traditional Chinese furniture, ancient building components, hand made items and many other types of ancient folk art. The sheer volume and impressive variety of folk art pieces in the museum prove to be quite surprising for most visitors.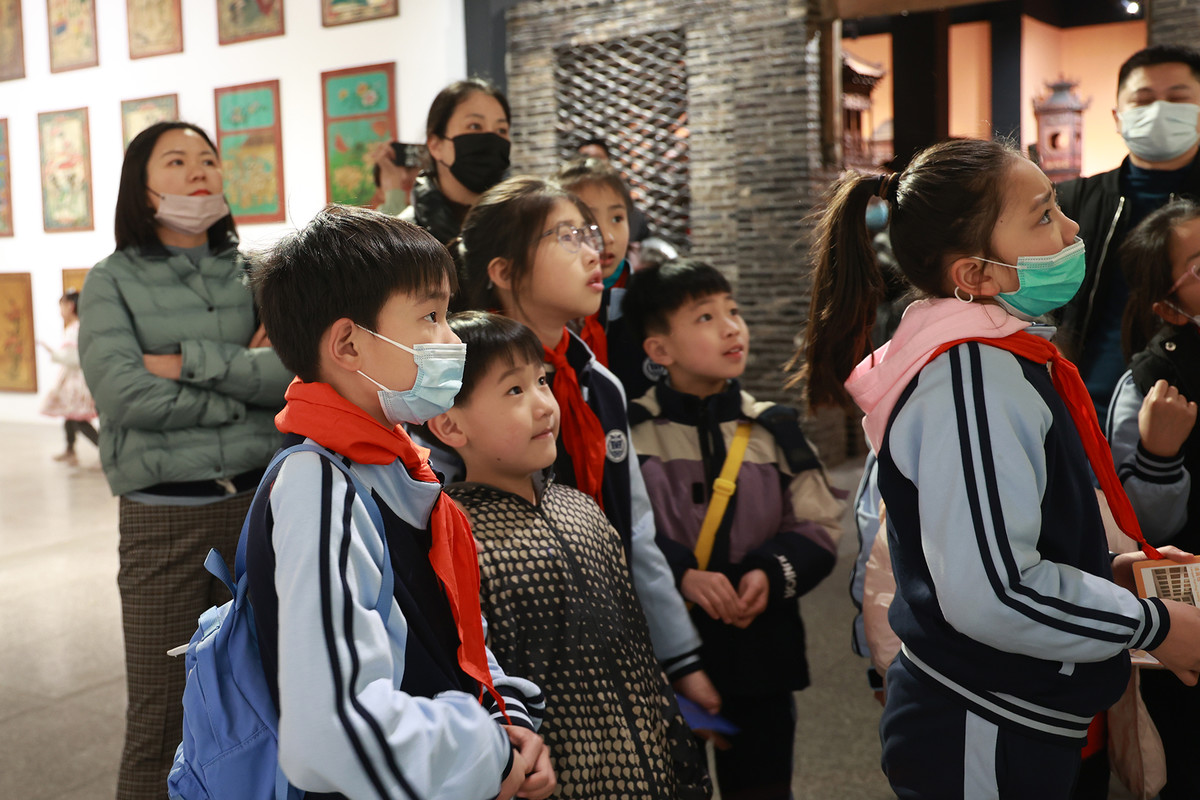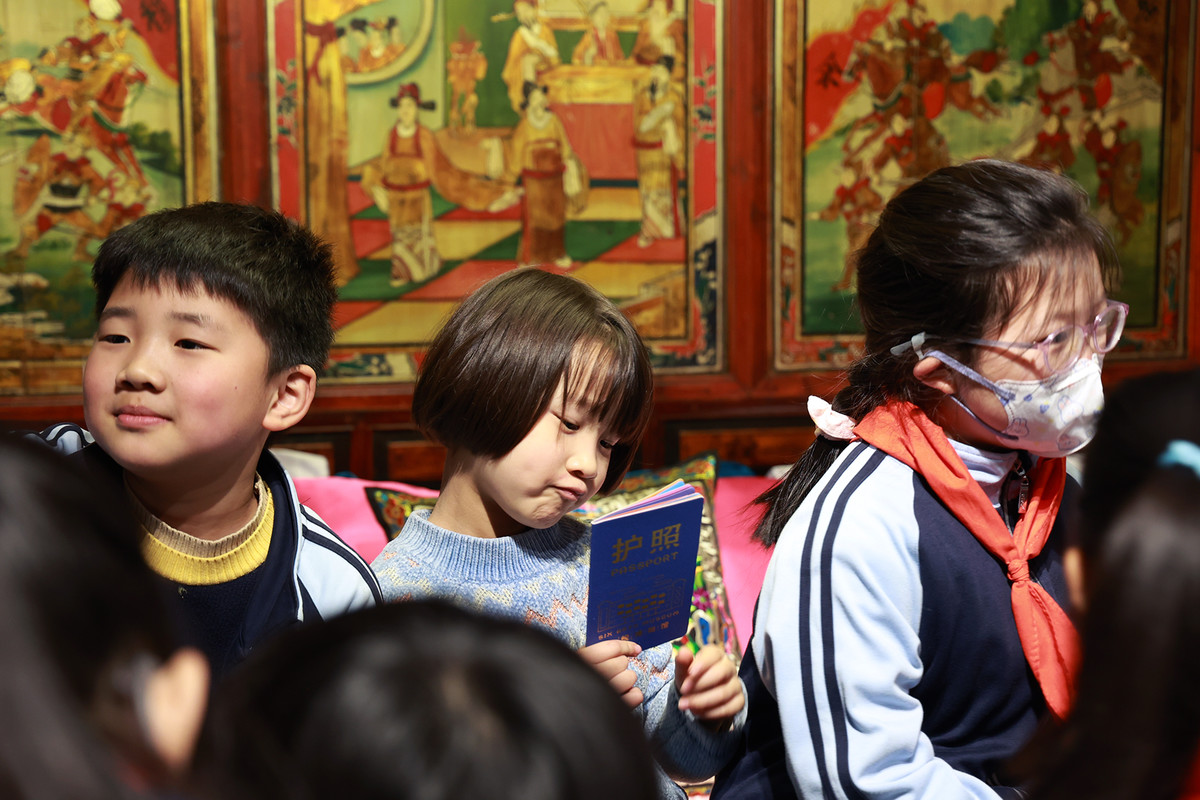 学生们一边走近亲手观察触摸展品
一边听着讲解员生动的解说
拿着手中的六悦博物馆护照
到对应的展馆敲章留念
The students viewed and touched the exhibits up close and personal while listening to the experienced museum guide's explanation about the items on display. With museum passports in hand, the students went gallery to gallery to collect gallery chops.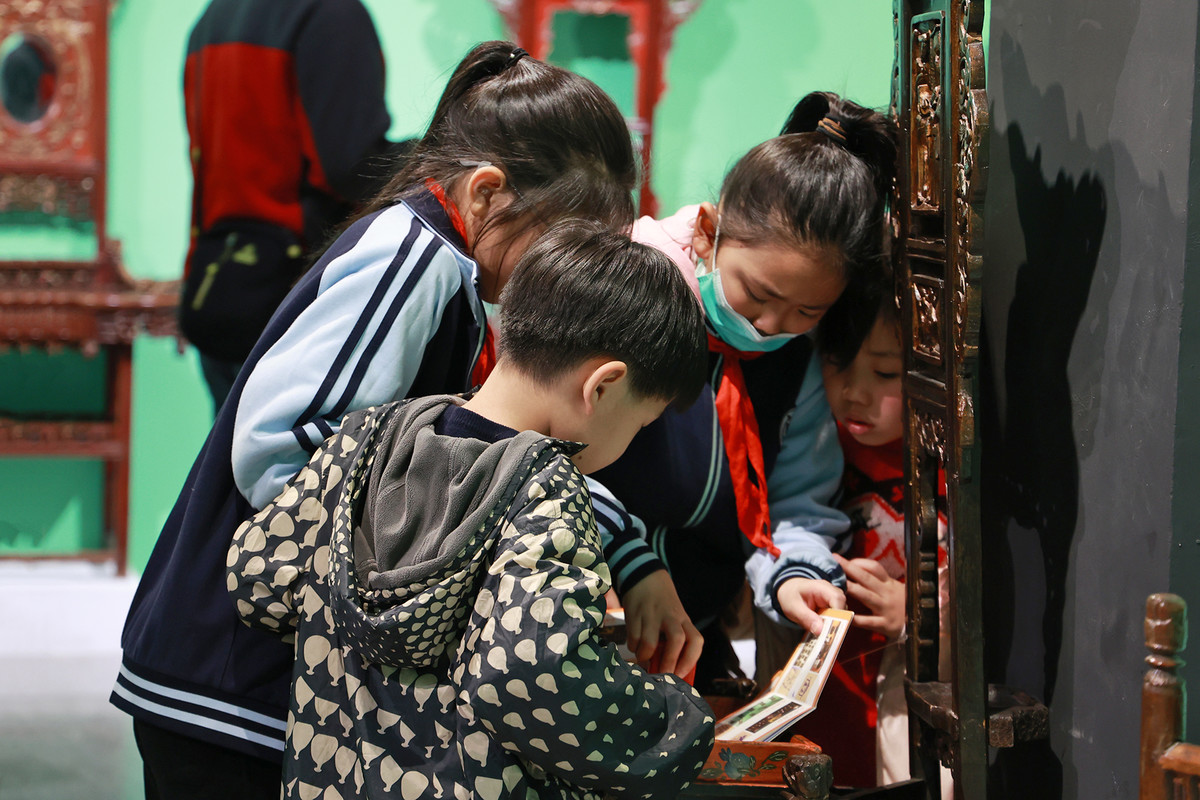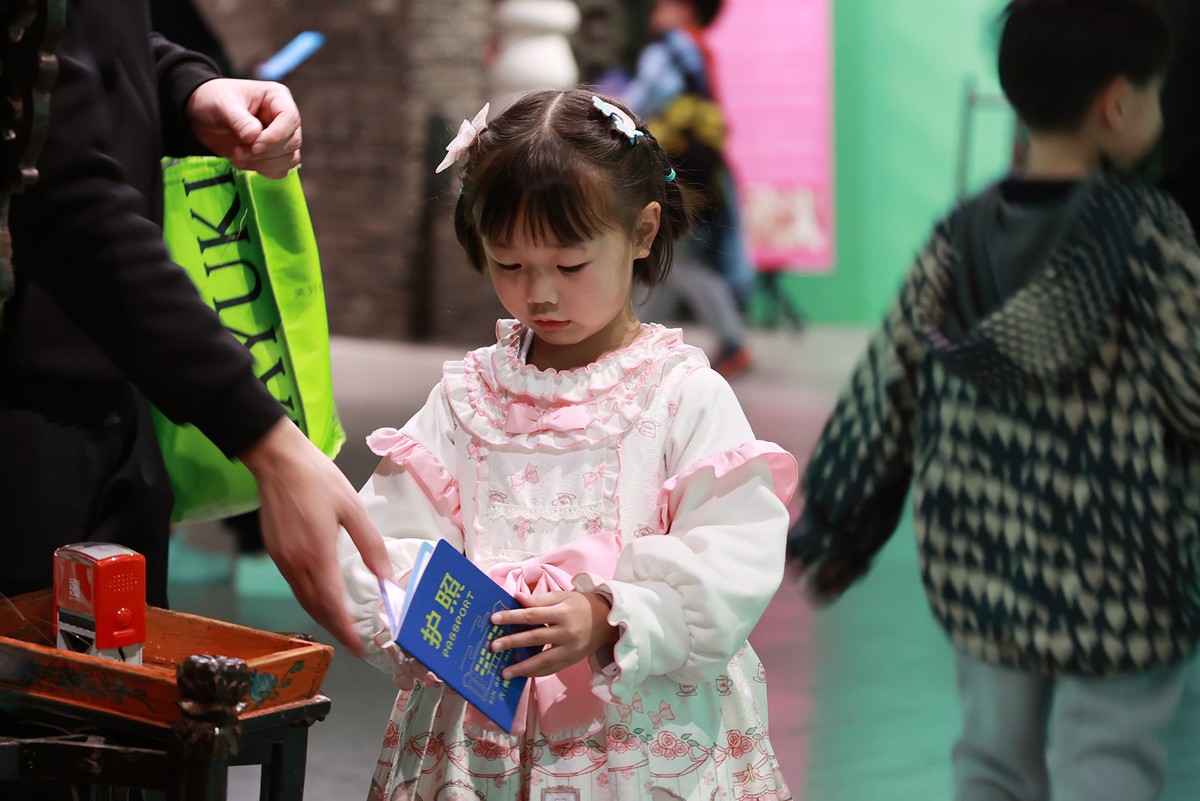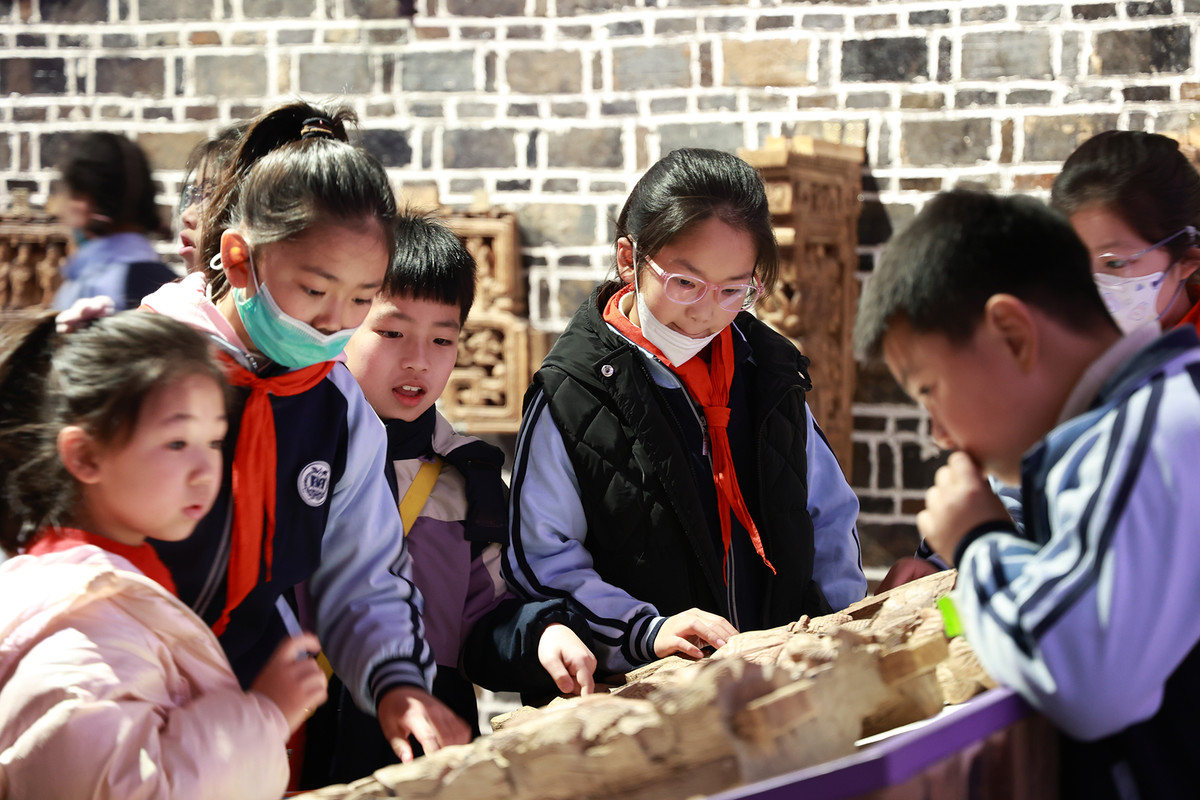 创始人杜维明先生建立六悦博物馆的初衷
便是为中国的年轻人保留这些美丽的艺术品
并让他们更好地了解令人惊叹的文化和艺术遗产
如今,越来越多的年轻人来到六悦博物馆
从丰富的展品和惊艳的展陈中感受美
The museum's founder, Mr. Mitch Dudek, established the Six Arts Museum in order to preserve these beautiful ancient folk art pieces so that the younger generation of China could better appreciate and understand their incredible cultural and artistic heritage. Nowadays, more and more young people visit the Six Arts Museum along with their parents in order to better appreciate and understand the beauty of ancient folk art pieces through their viewing of the large number of exhibitions in the museum.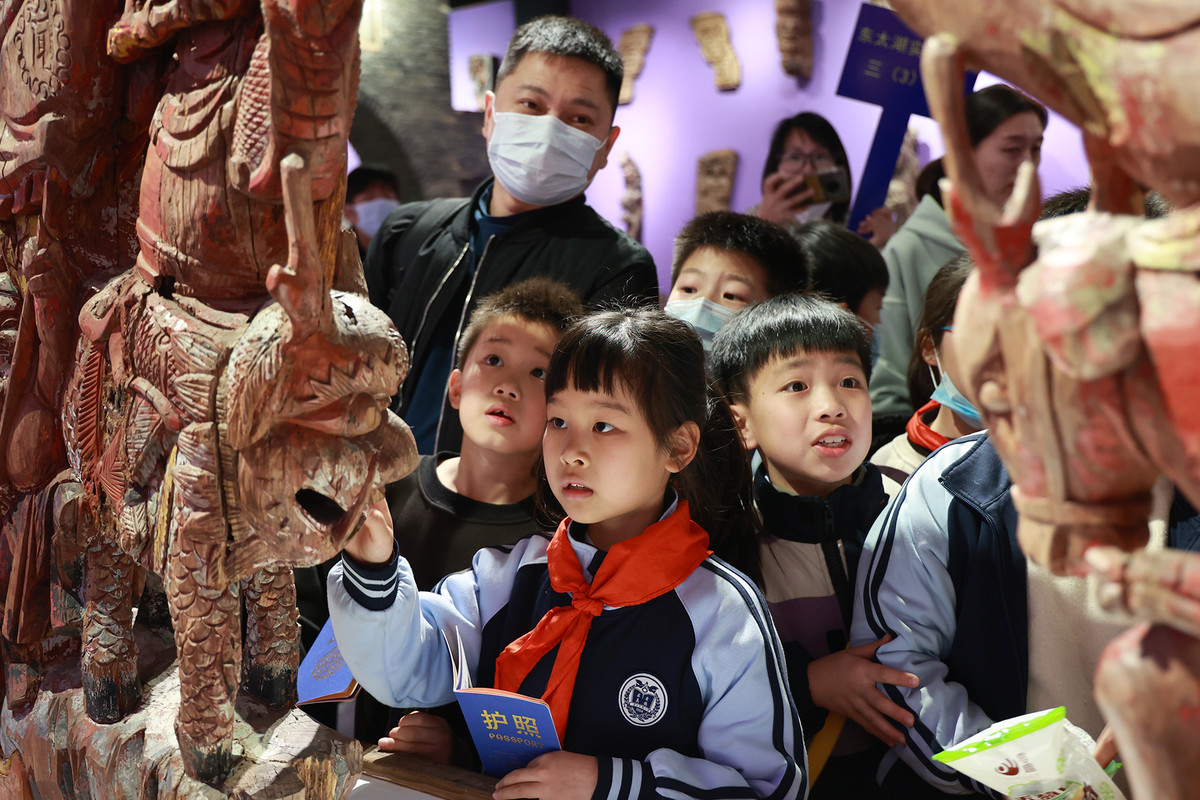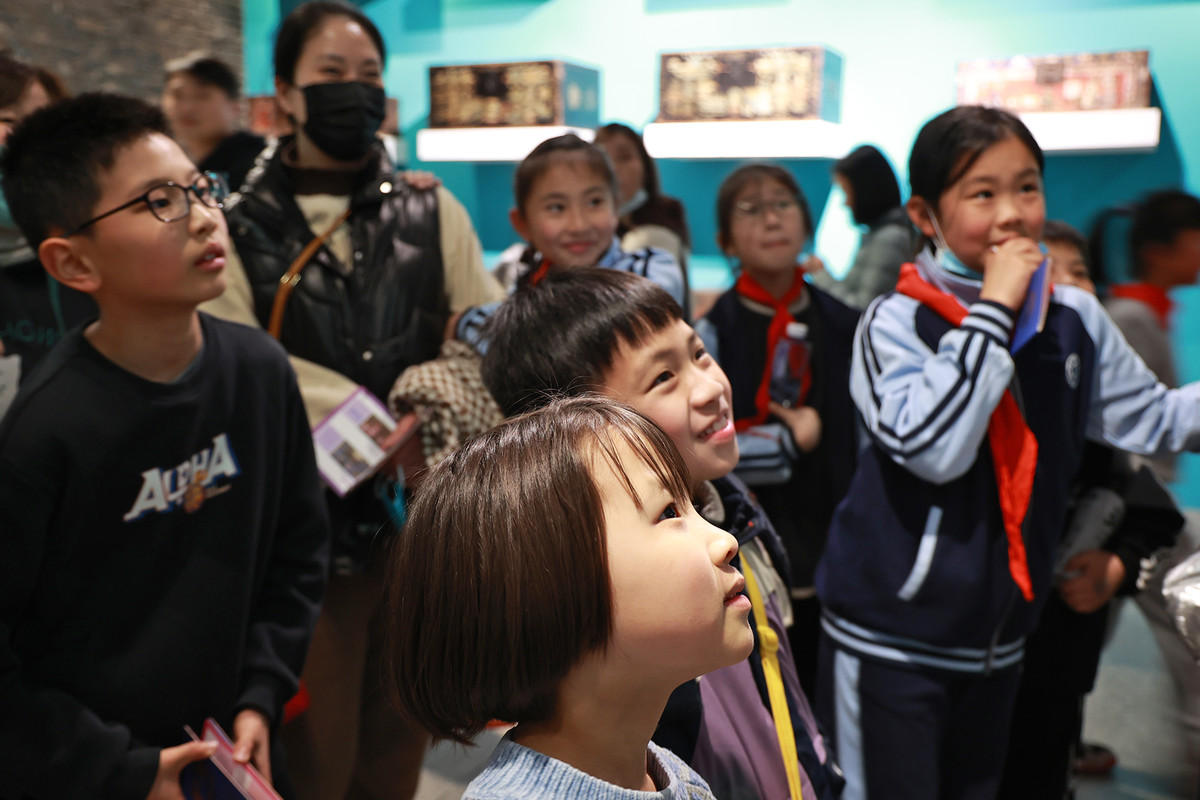 相信通过这次六悦博物馆民间艺术研学游
孩子们面对眼前这些真实且美丽的展品
不仅对中国民间艺术有了新的认识
也对它们展现的生活智慧有了更深的感悟
Through this art study tour to the Six Arts Museum, the DongTaiHu Experimental Primary School students gained a new understanding and appreciation of these beautiful Chinese folk art exhibitions, as well as a deeper recognition of ancient artistic customs and a better understanding of ancient people's lives.