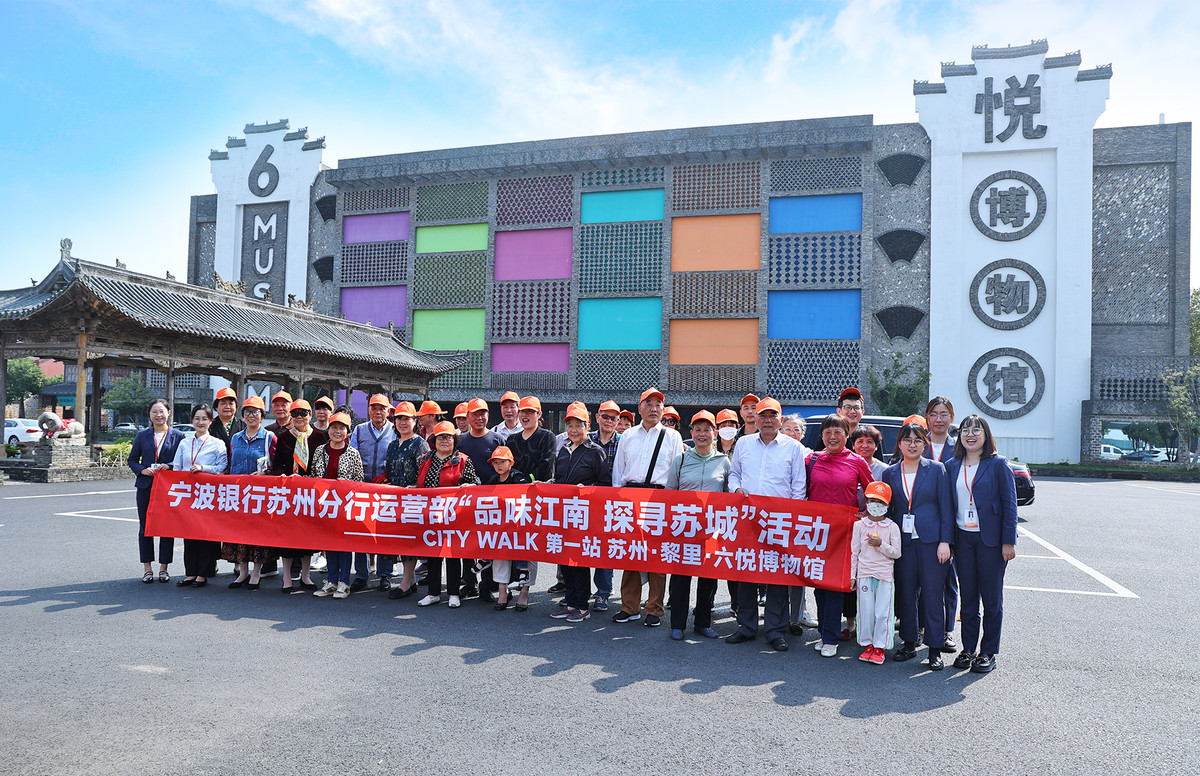 2023年10月17日
宁波银行苏州分行运营部组织客户
进行了"品味江南 探寻苏城"活动
他们的第一站便来到了苏州黎里六悦博物馆
On October 17, 2023, the Operations Department of the Bank of Ningbo Suzhou Branch organized a customer activity called "Savoring Jiangnan, Exploring the City of Suzhou." Their first stop was the Six Arts Museum in Lili Ancient Town, Suzhou.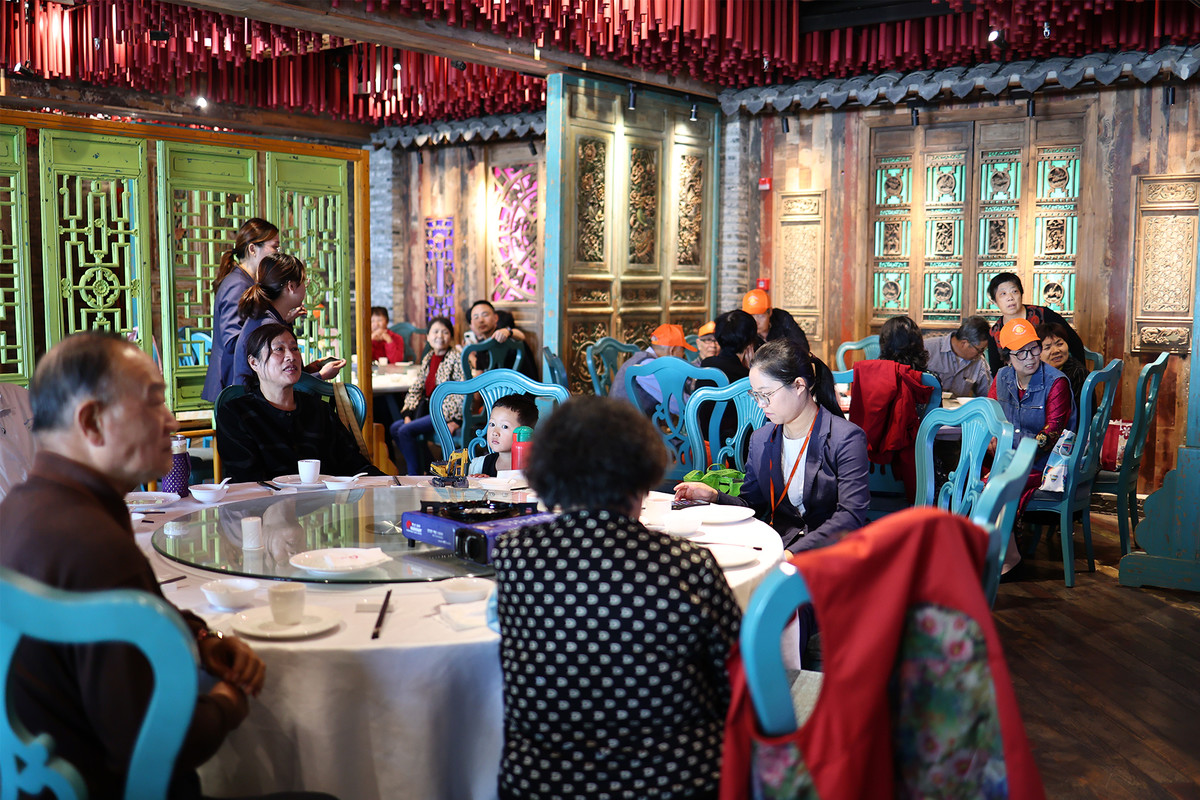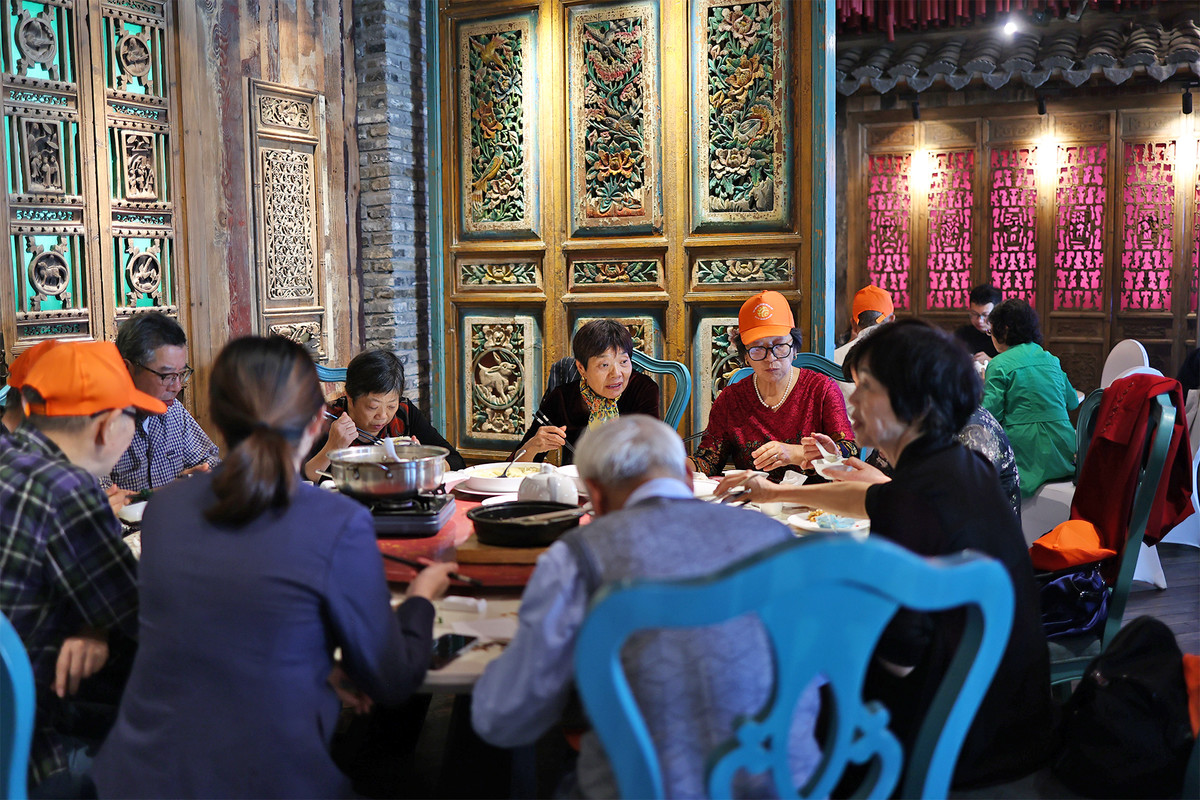 宁波银行
是一家中外合资的区域性上市银行
是全国20家系统重要性银行之一
宁波银行苏州分行成立于2009年3月
并荣获"全国百佳示范单位"等荣誉
The Bank of Ningbo is a regional publicly traded bank that operates as a Sino-foreign joint venture. It is among the top 20 systemically important banks in the country. The Suzhou Branch of the Bank of Ningbo was established in March 2009 and has been honored with distinctions such as the "National Top 100 Exemplary Demonstration Unit."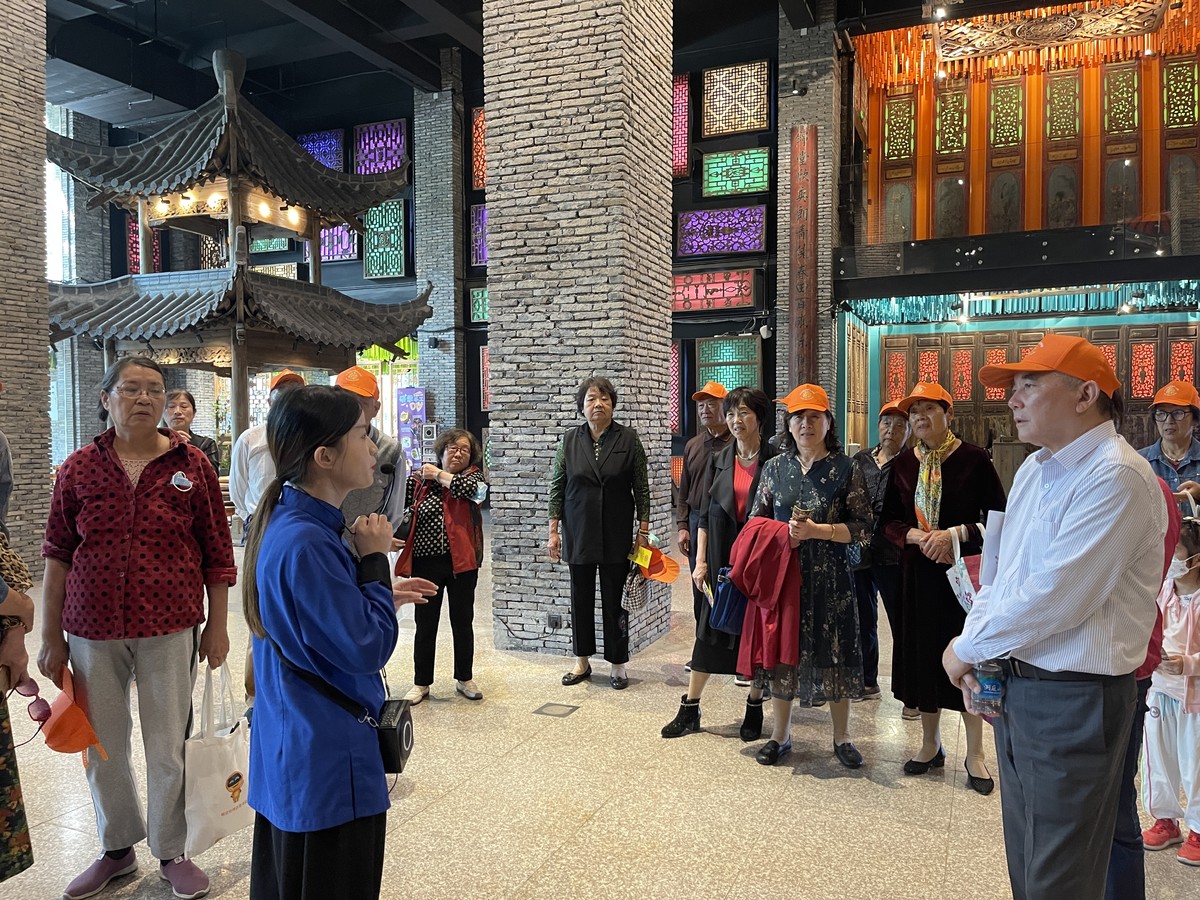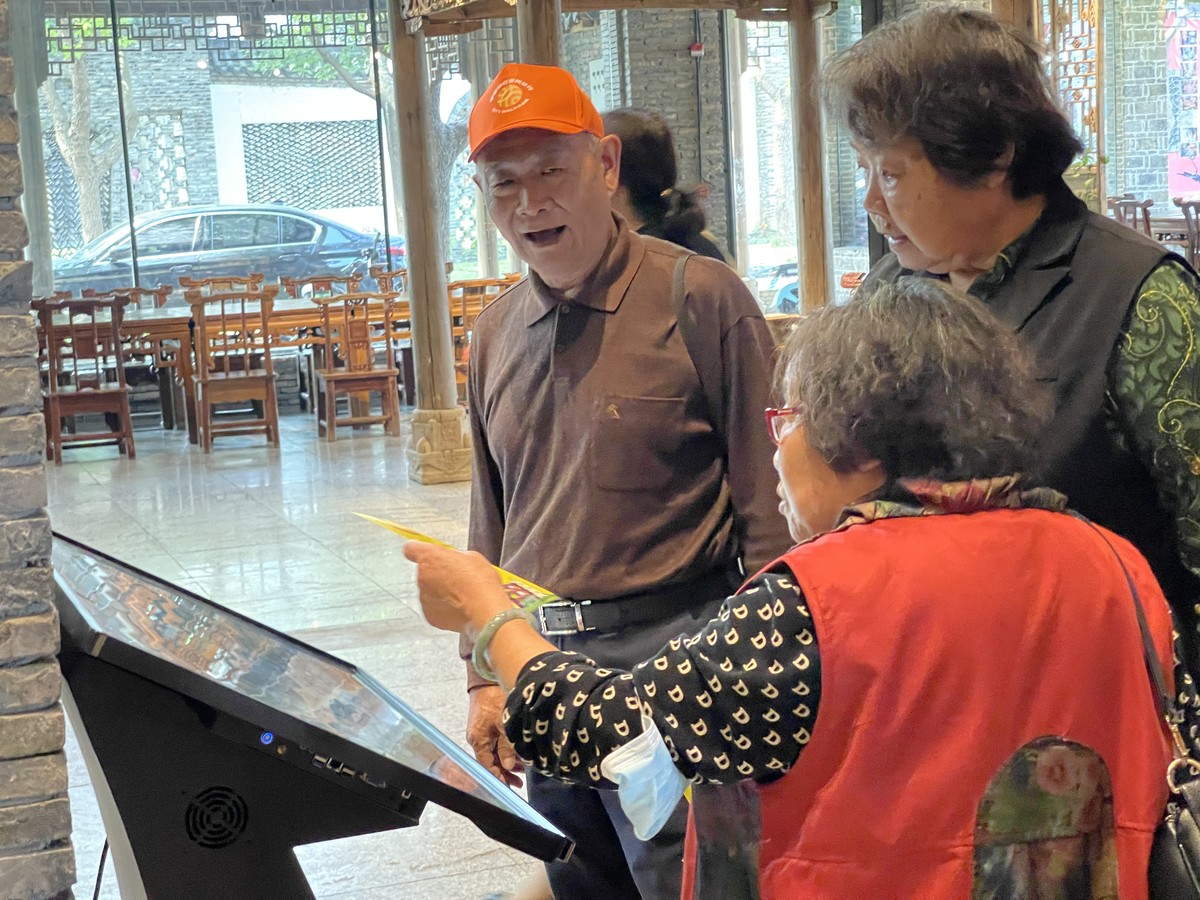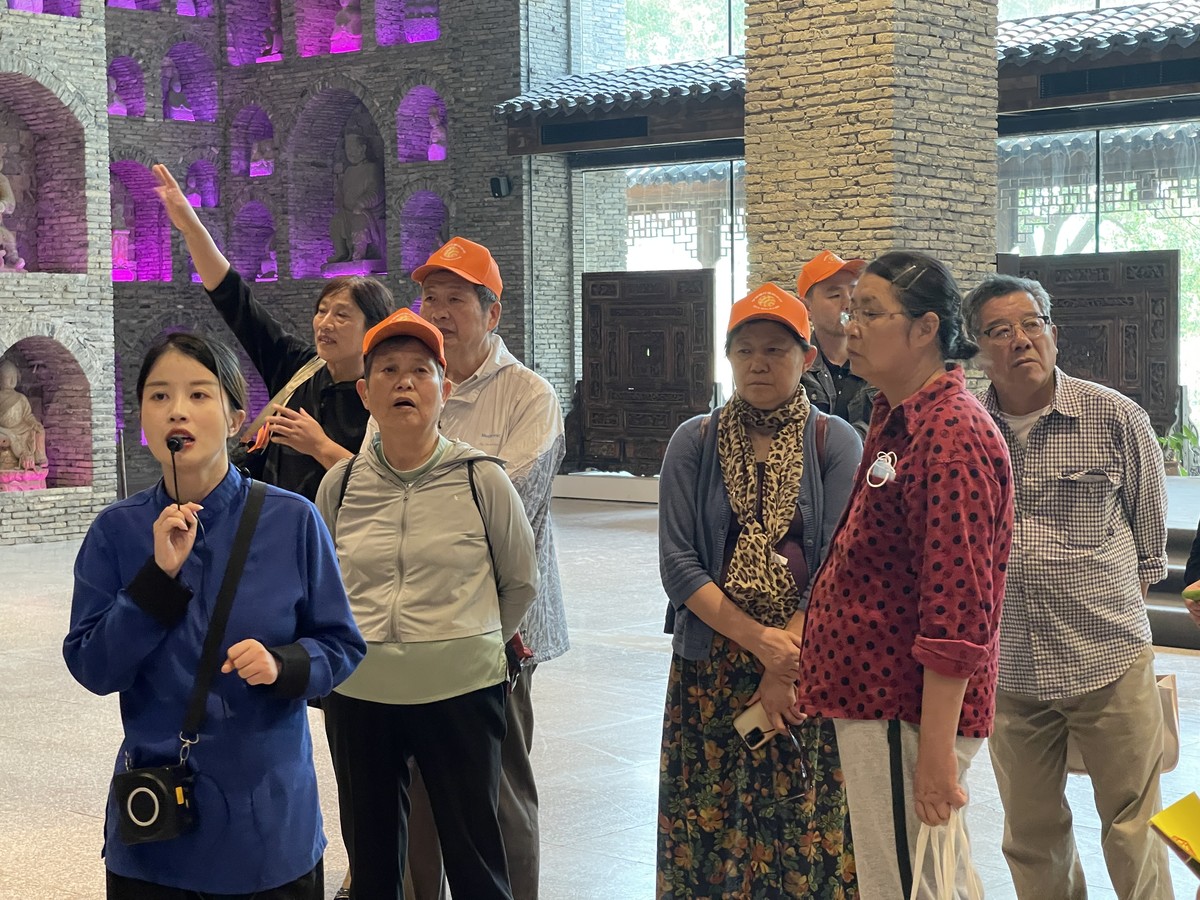 这次宁波银行精心挑选了六悦博物馆
作为他们活动的第一站
首先聚集在六悦·悦府楼餐厅
享受了愉快且美味的午餐
Bank of Ningbo carefully selected the Six Arts Museum as the first stop for their event. They first gathered at the Six Arts • Fortune Restaurant to enjoy a delightful and delicious lunch.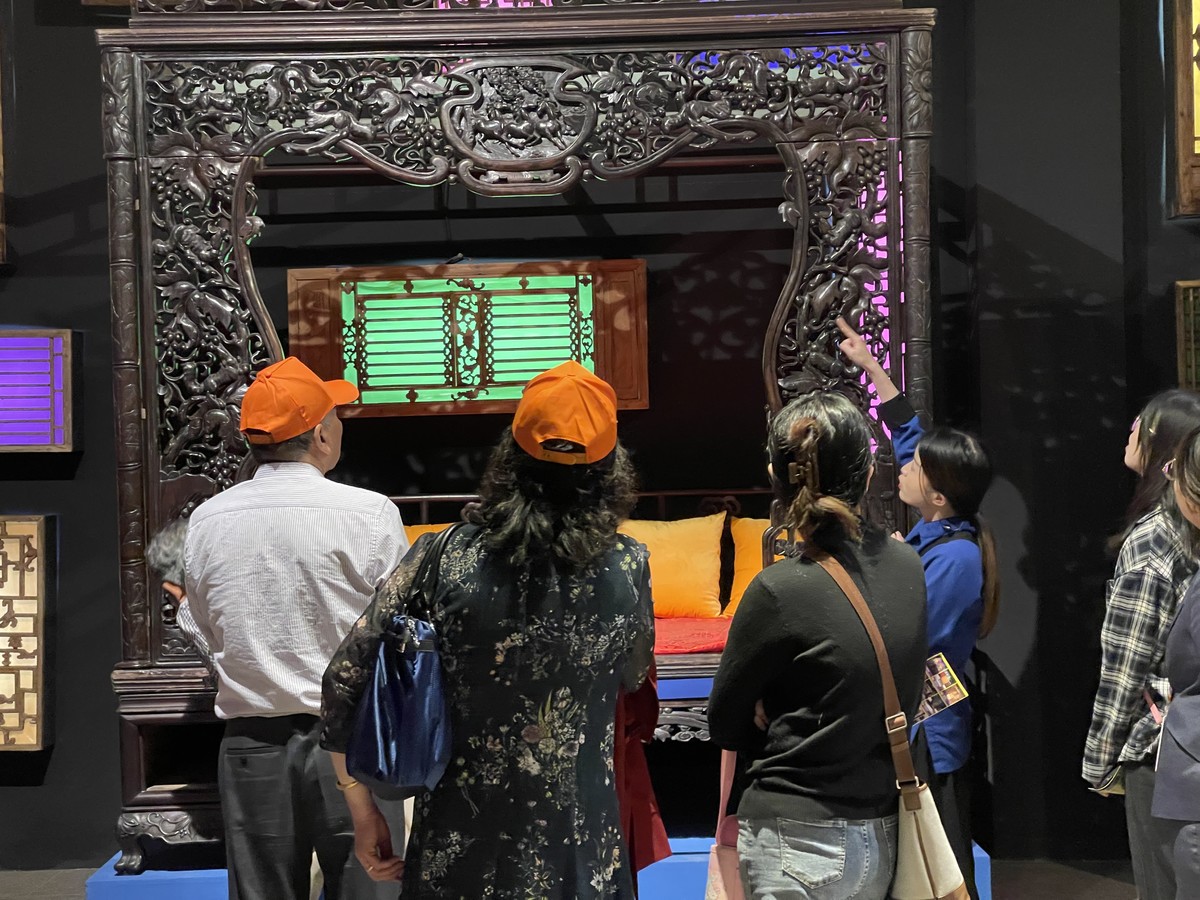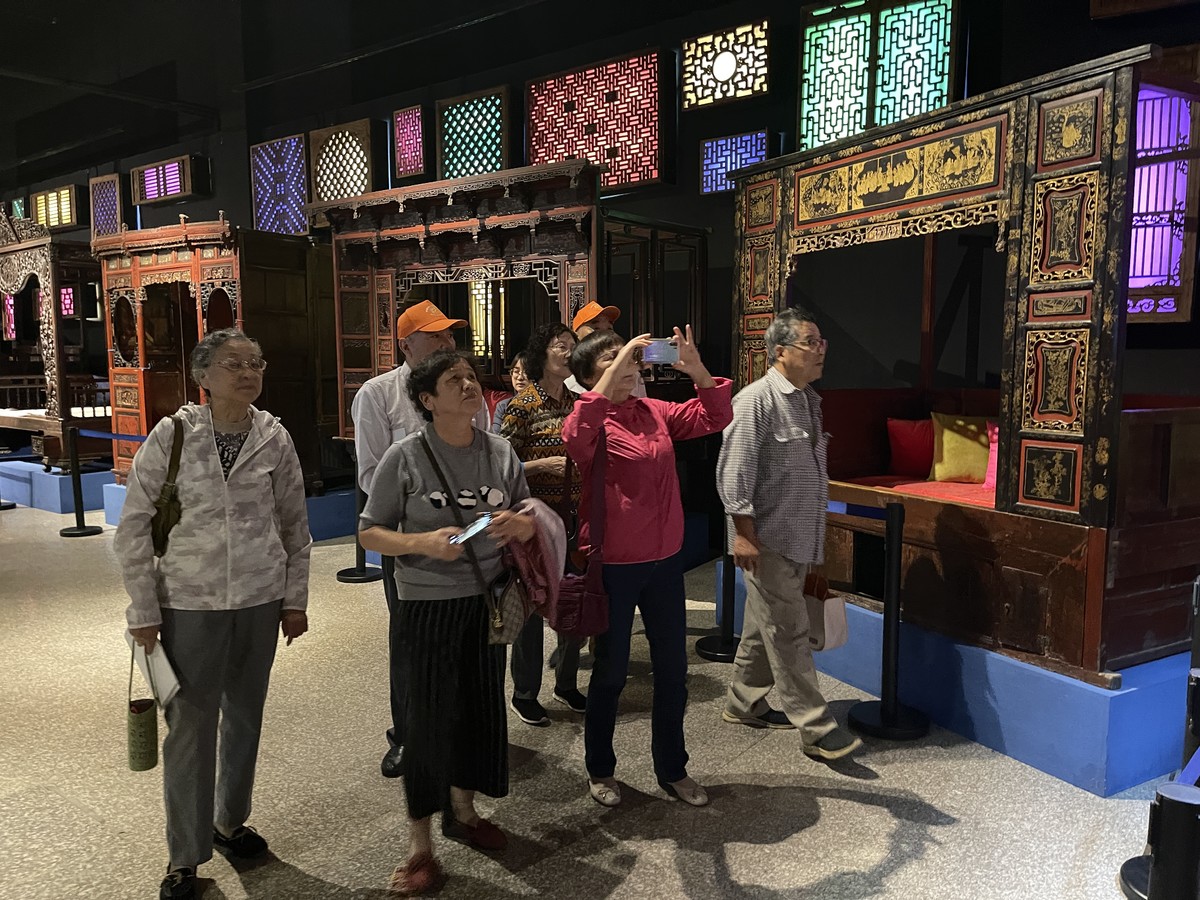 下午便开启了六悦博物馆参观之旅
经由博物馆讲解员的带领与解说
徜徉在偌大的六悦博物馆展馆中
欣赏种类繁多的民俗艺术品
In the afternoon, they embarked on a tour of the Six Arts Museum. Led and guided by museum guides, they strolled through the vast exhibition halls of the Six Arts Museum, admiring a wide variety of ancient folk art pieces.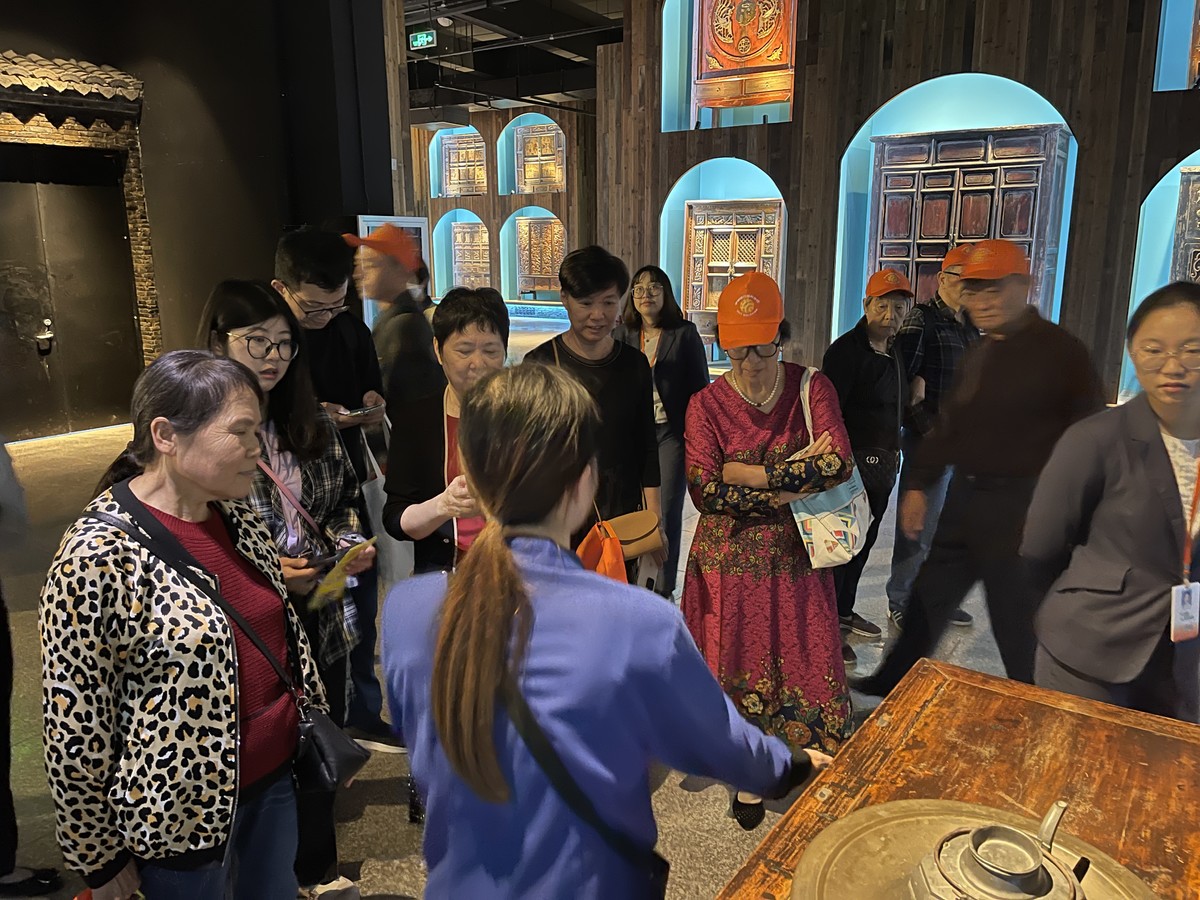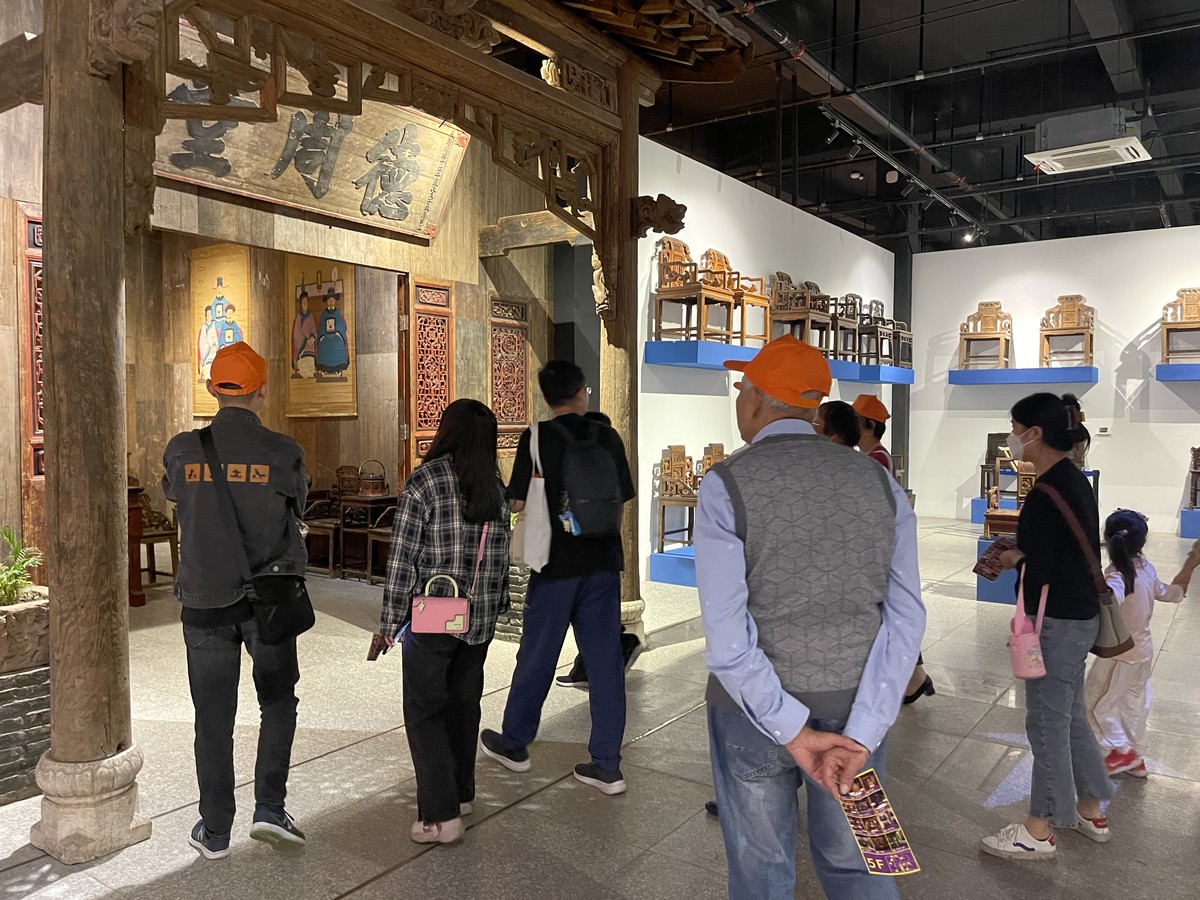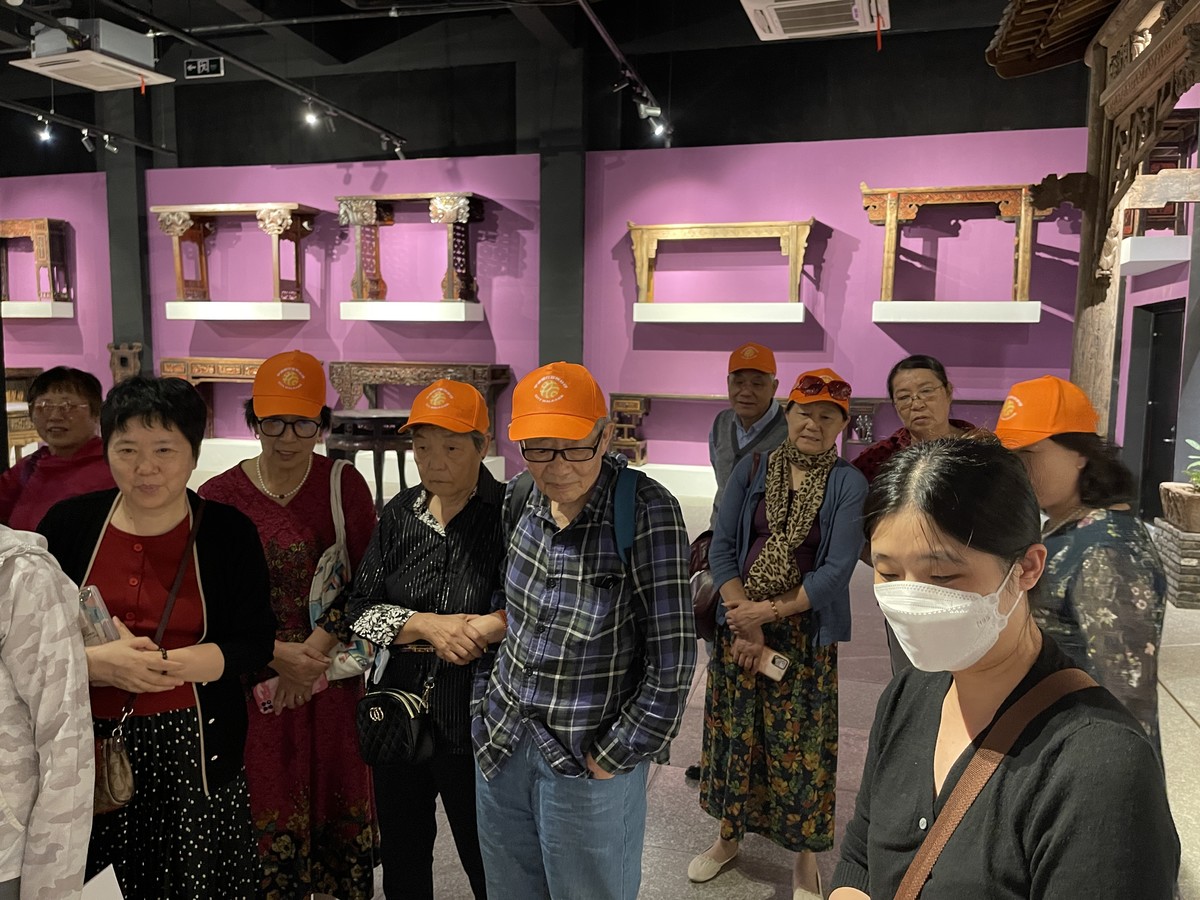 "以客户为中心"是宁波银行的服务初心
相信通过这次在六悦博物馆的活动
客户们不仅拥有了一次独特的文旅体验
也感受到了宁波银行苏州分行的用心
"Customer-centricity" is the core principle of service at the Bank of Ningbo. It is believed that through this activity at the Six Arts Museum, bank customers not only had a unique cultural and tourism experience but also felt the dedication of the Suzhou Branch of the Bank of Ningbo to meeting their needs.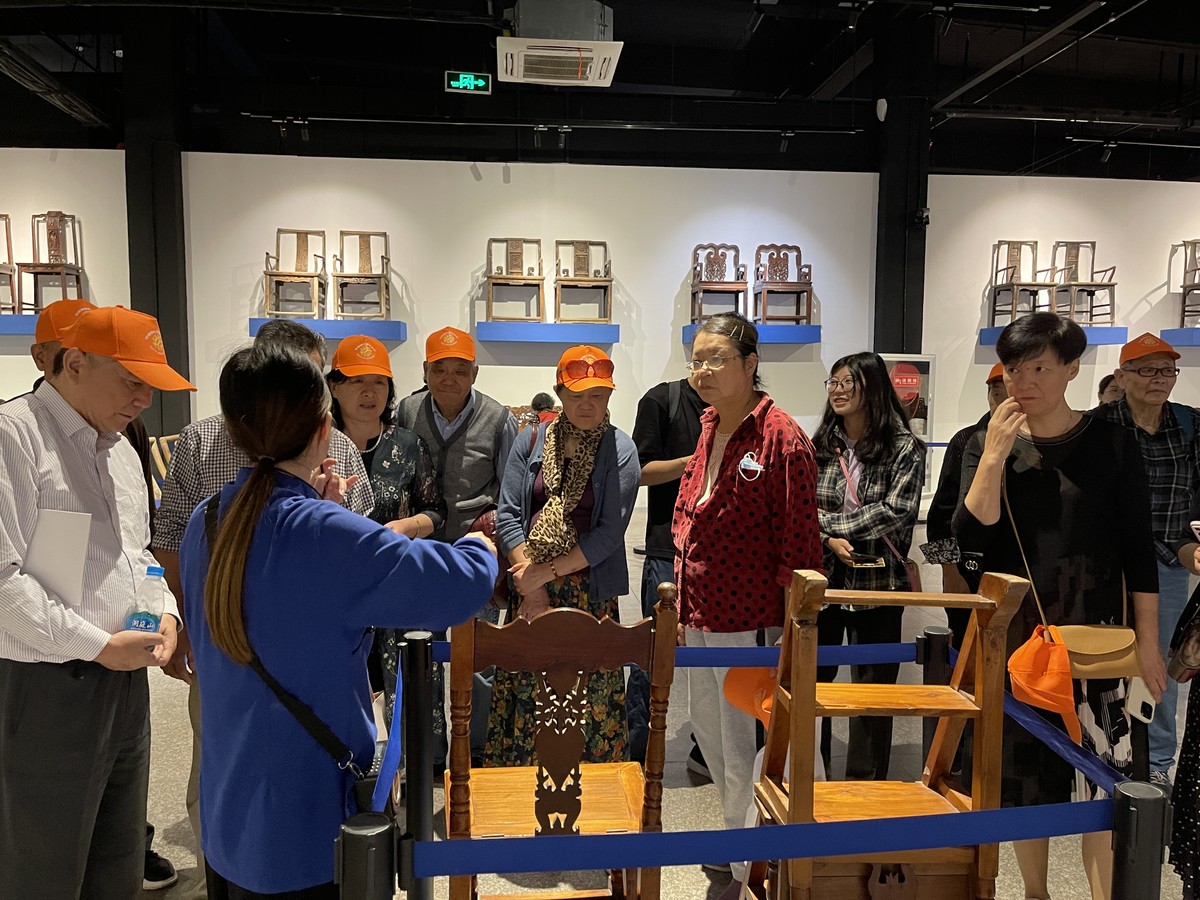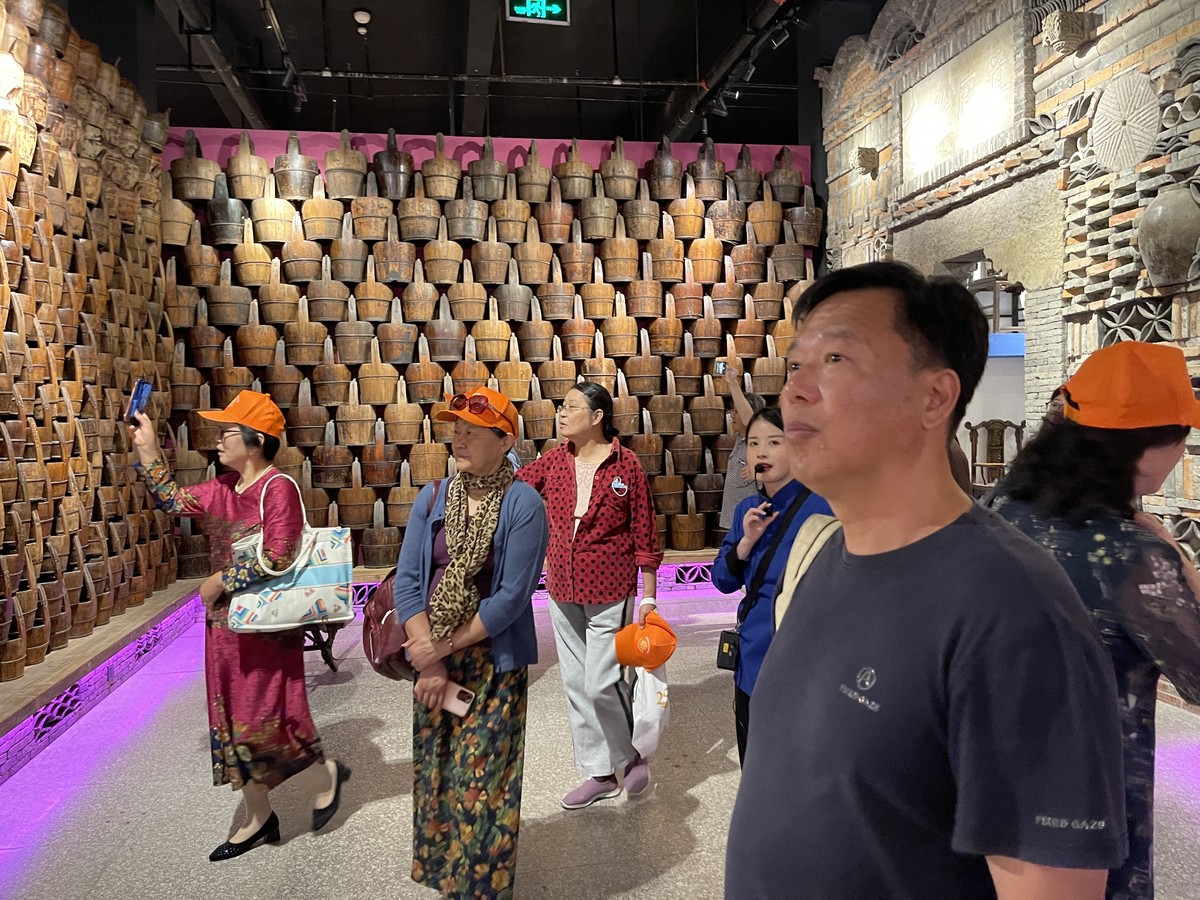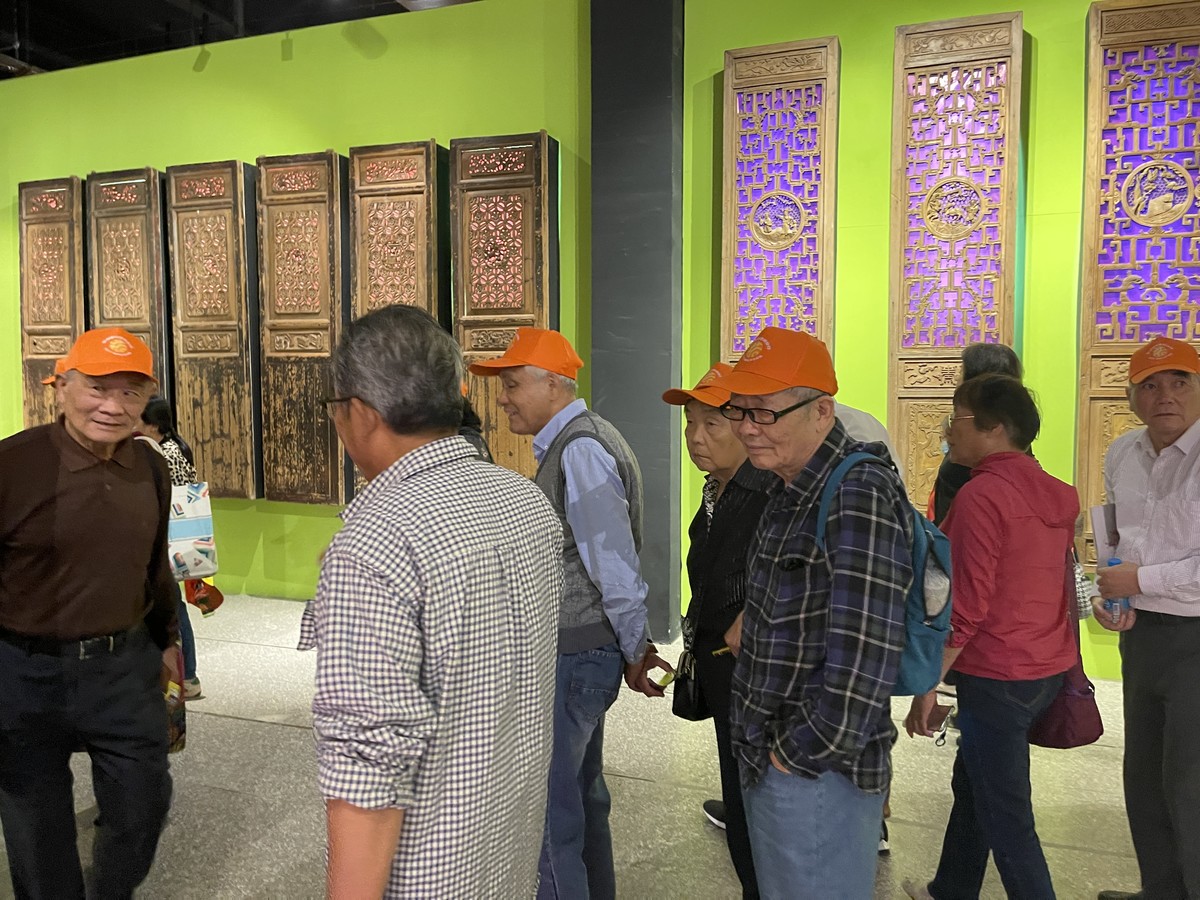 如果您的公司或团体
有兴趣在六悦博物馆或六悦文化园举办
您的下一次会议,聚会或活动
请联系我们的活动经理孟经理
0512 - 6395 0288
199 5120 3288
If you, your company or organization is interested in hosting your next meeting, gathering, or event at the Six Arts Museum or Six Arts Culture Park, please contact our special events manager, Angela Meng:
0512-6395 0288
199 5120 3288