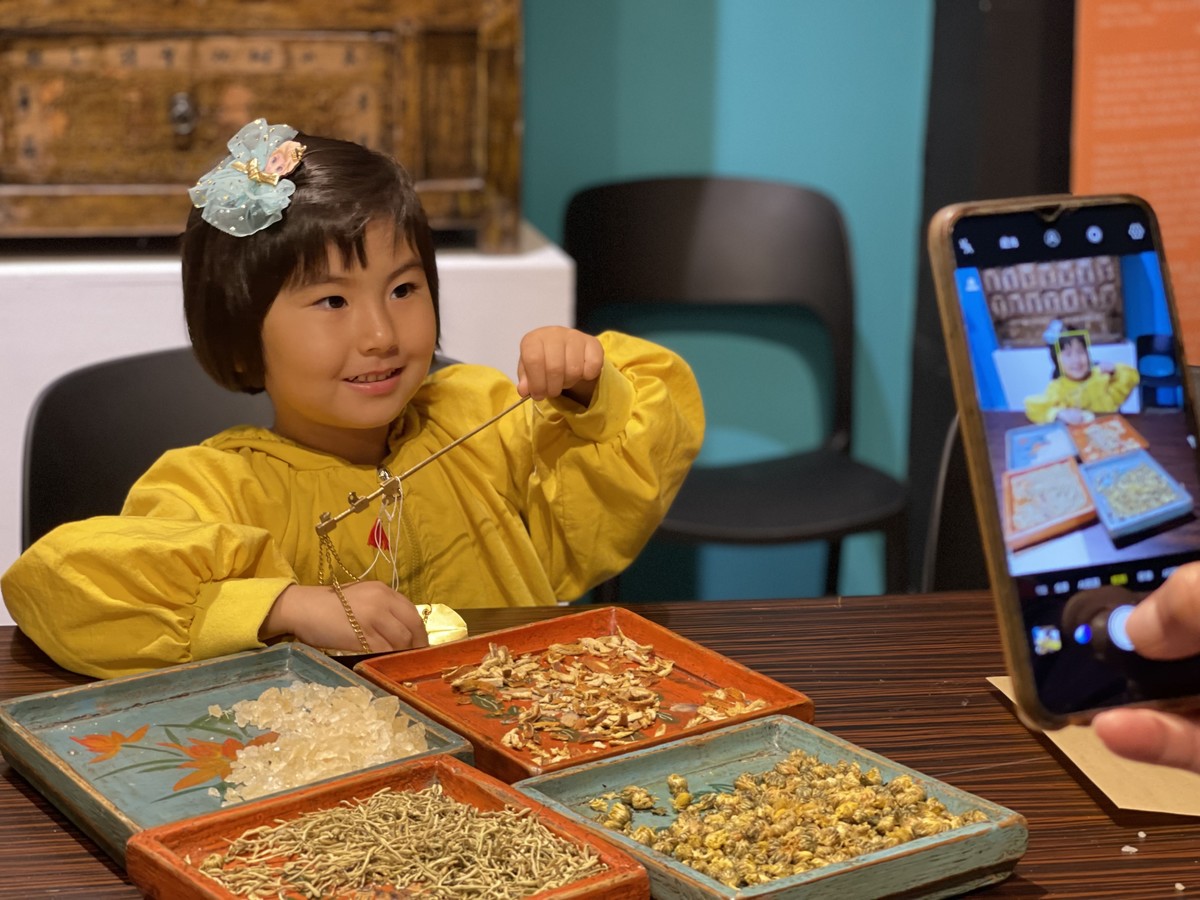 立冬天,预示着冬天的到来
气温开始变冷,万物收藏
冬季养生少不了暖暖的养生茶
这次六悦体验官便进行了手工养生茶包的制作
In the Chinese tradition, there is no better way to warm the body than to drink hot herbal tea, and with the Winter Solstice on November 7th, we invited our Six Arts Experience Card Members to join us in the Chinese Medicine Cabinet Gallery to learn how to make their own herbal tea sachets.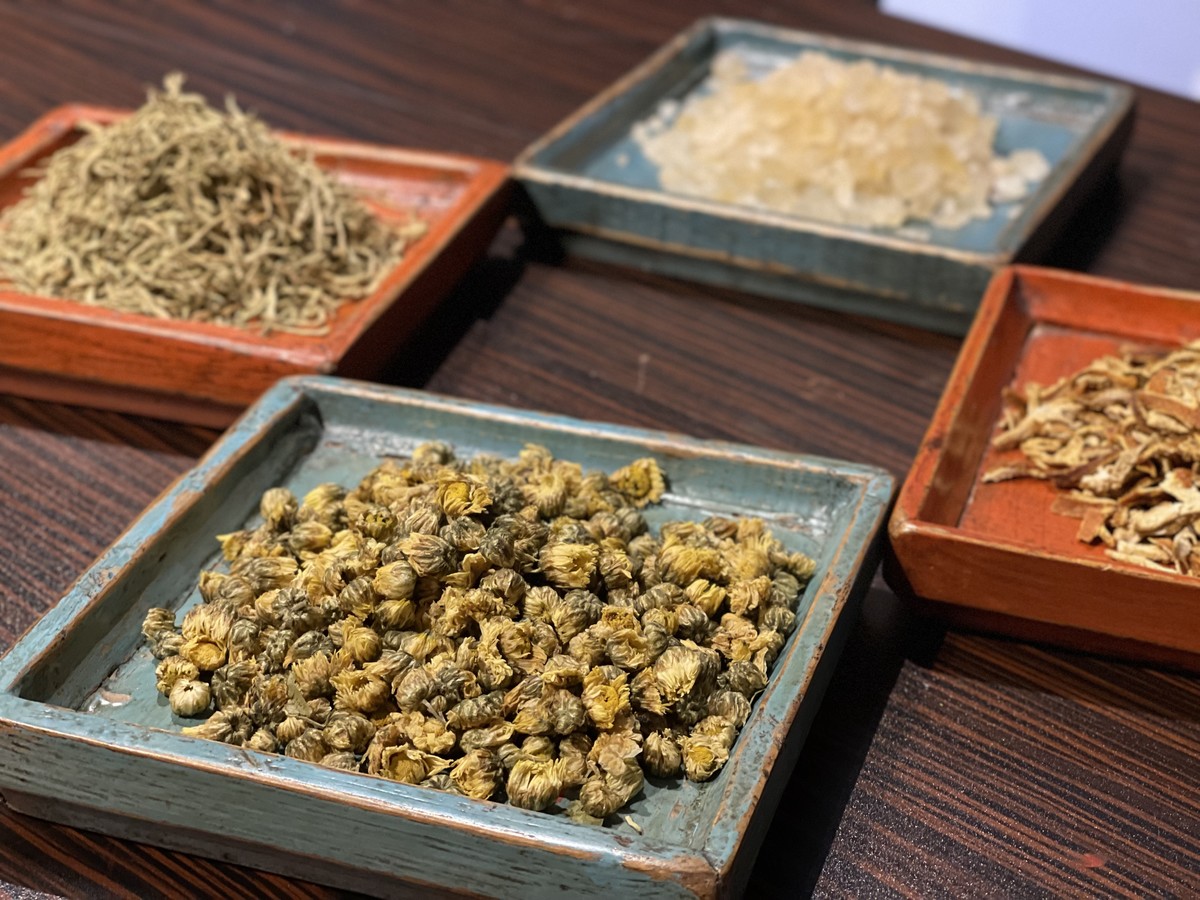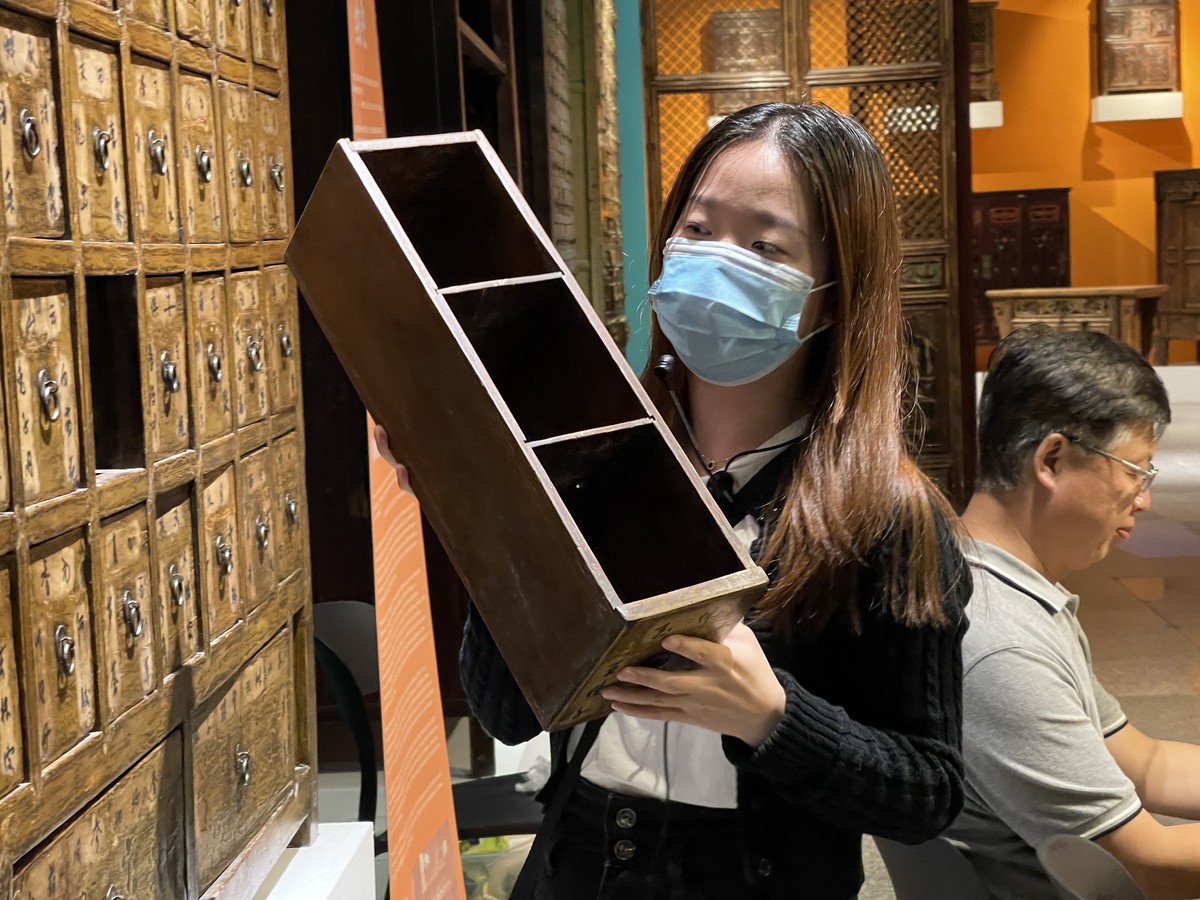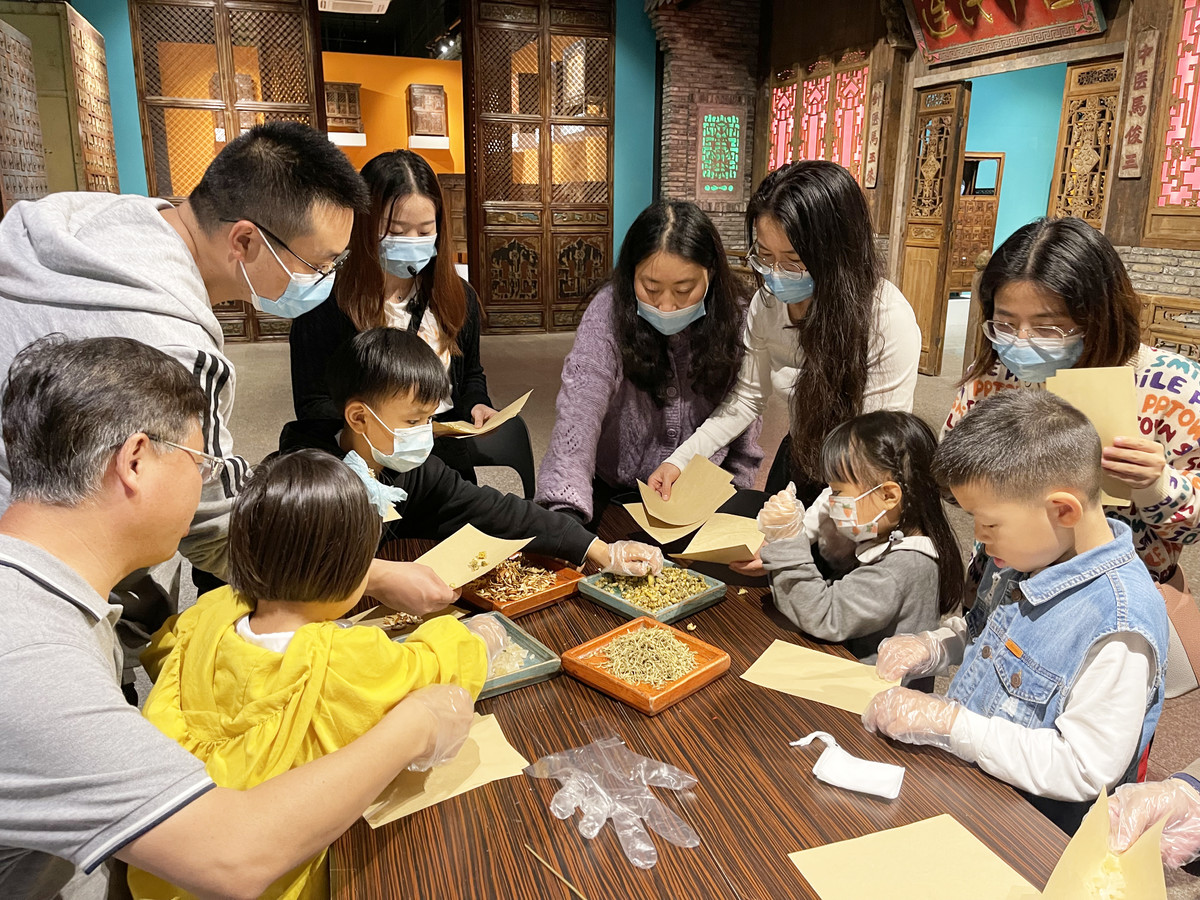 首先研学老师带着大家认识了这次茶包制作中
需要使用的各类常见中药材的功效
冰糖:补中益气,和胃润肺
陈皮:理气健脾,燥湿化痰
菊花:散风清热、平肝明目、清热解毒
金银花:清热解毒,消炎退肿
Our guests first learned about the common types of herbs used in herbal teas and their respective benefits:
Crystal sugar: increases vitality, nourishes the stomach and lungs
Dried orange peel: nourishes the spleen, reduces phlegm
Dried chrysanthemum: removes excess heat, nourishes the liver, detoxifies the body
Dried honeysuckle: removes excess heat, detoxifies the body, reduces inflammation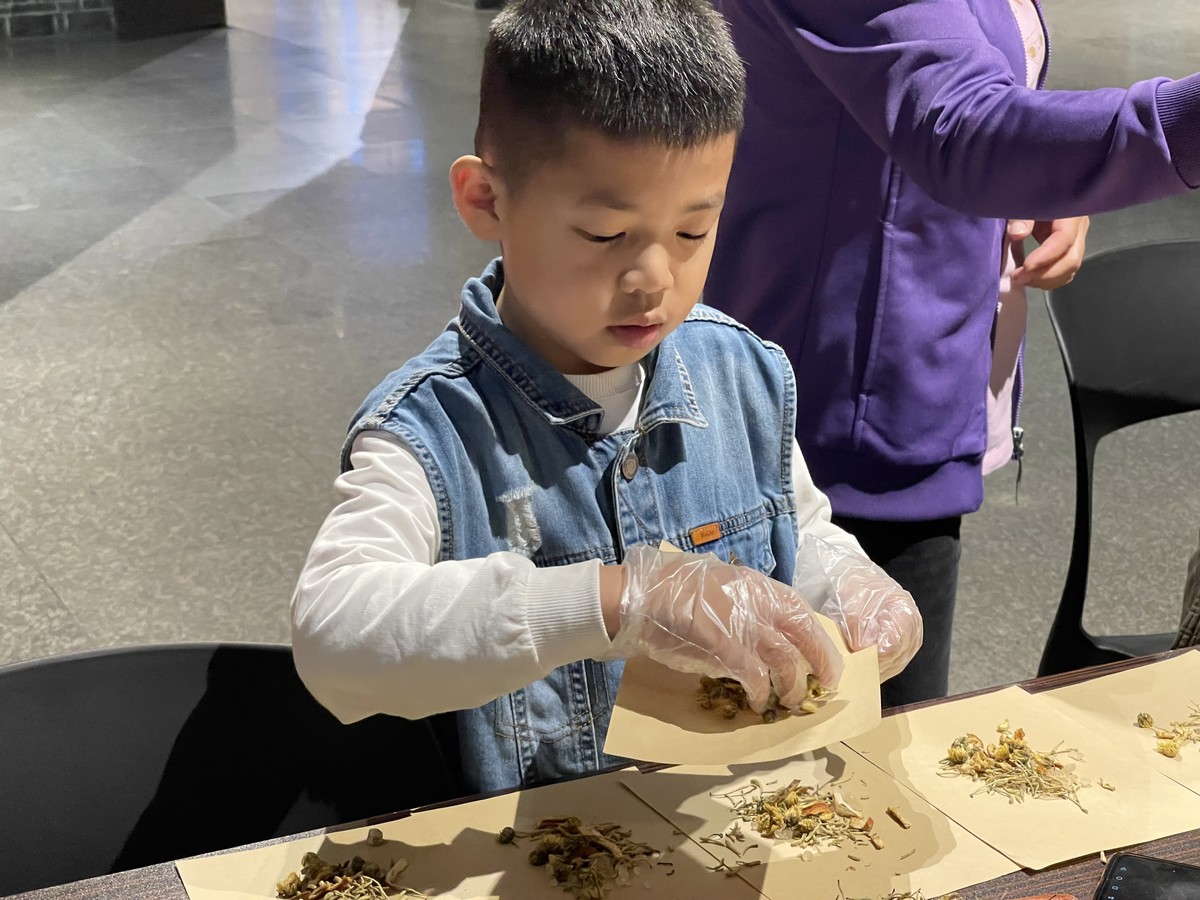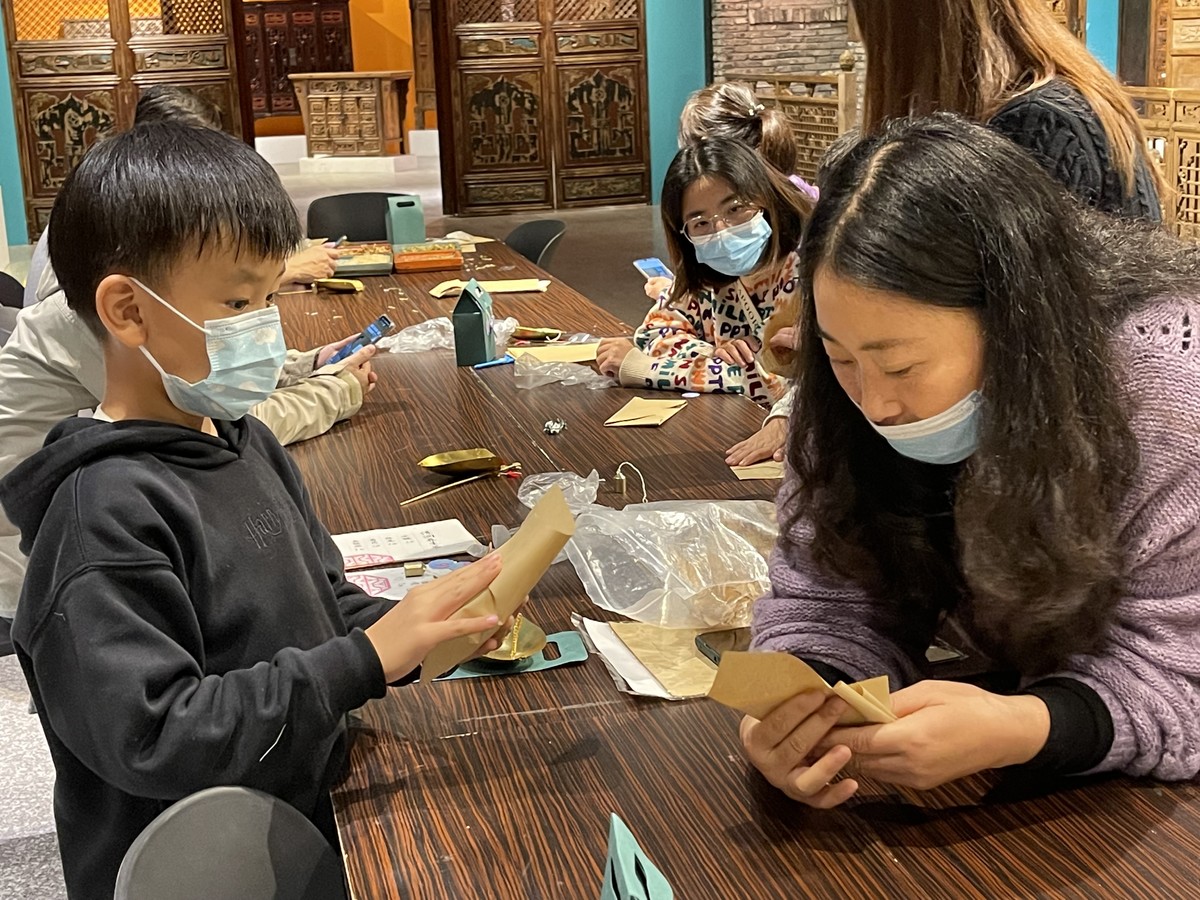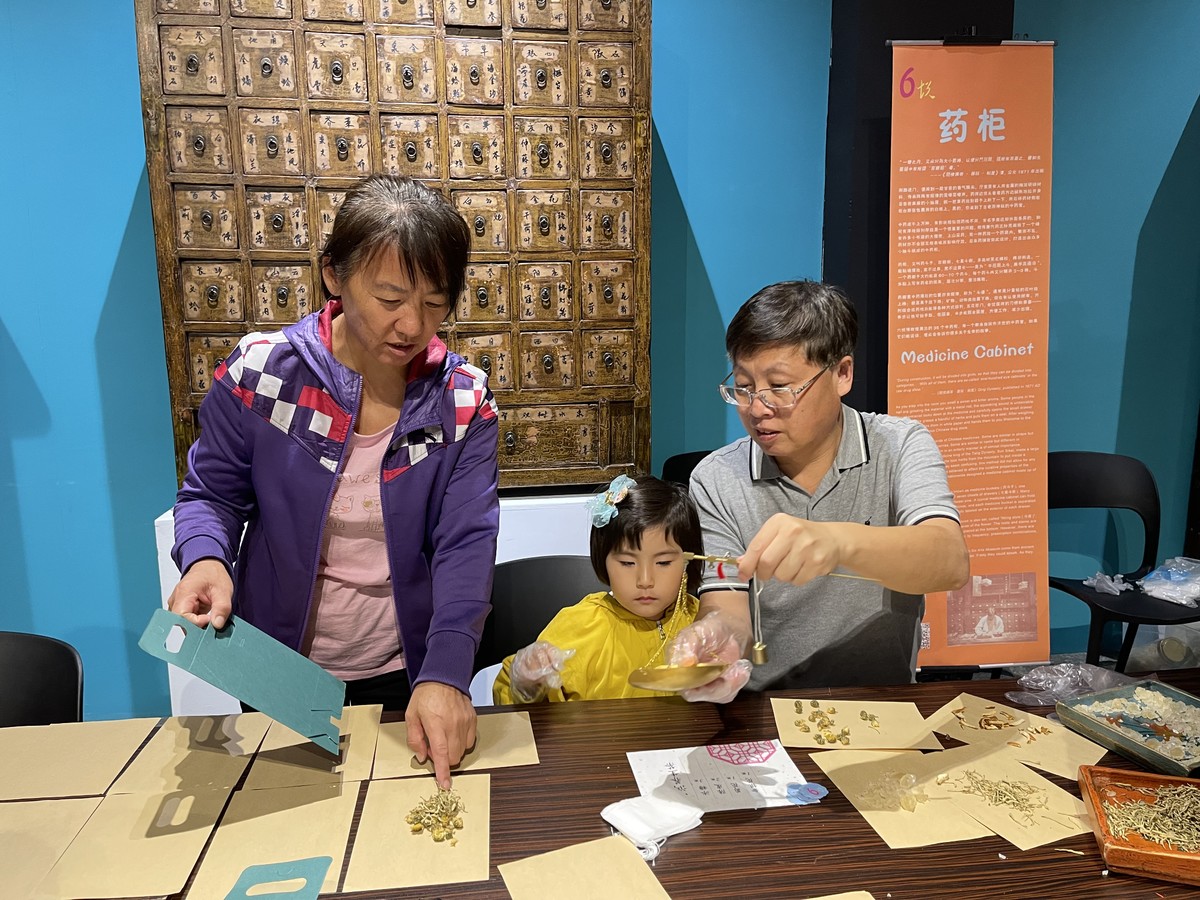 这次我们使用杆秤进行抓药
"抓药"一词距今已有一千多年历史
与唐代著名医药学家"药王"孙思邈有关
他精通医术,著有《千金方》等传世之作
Our guests also had the chance to 抓药 (zhuā yào) and weigh the herbs with traditional measuring scales. The term 抓药 (literally means "grab" medicine) was penned by Sun Simiao, a proficient student of medicine during the Tang Dynasty and author of Qianjin Fang and other works that have been passed down through the generations.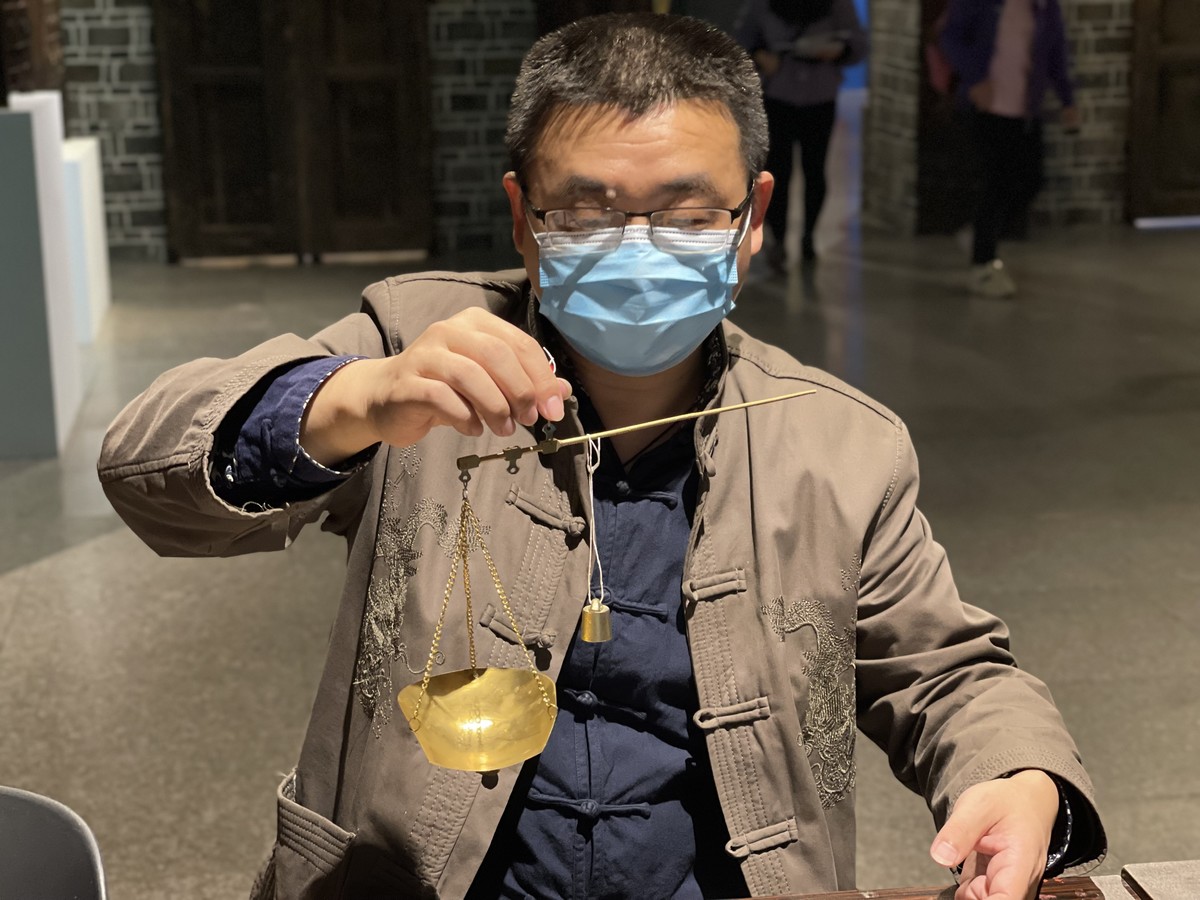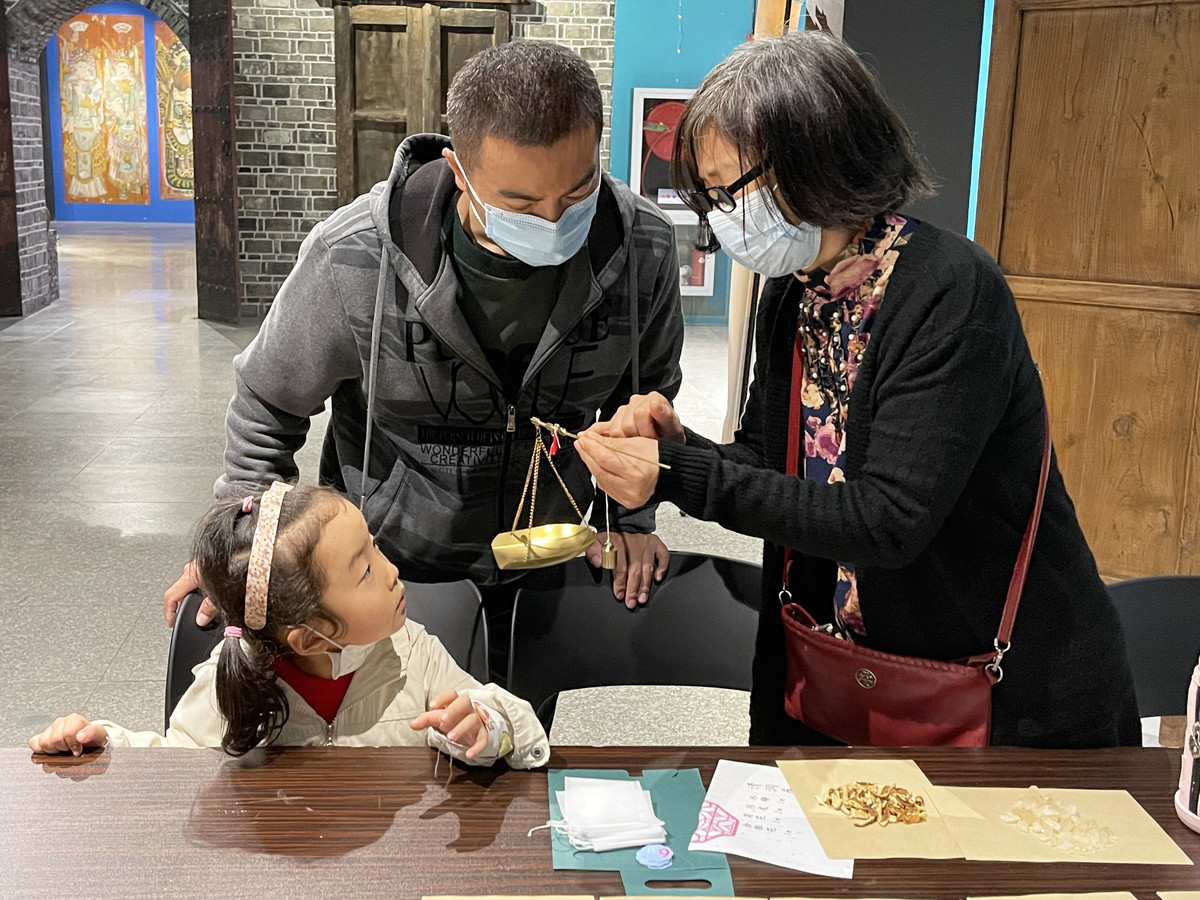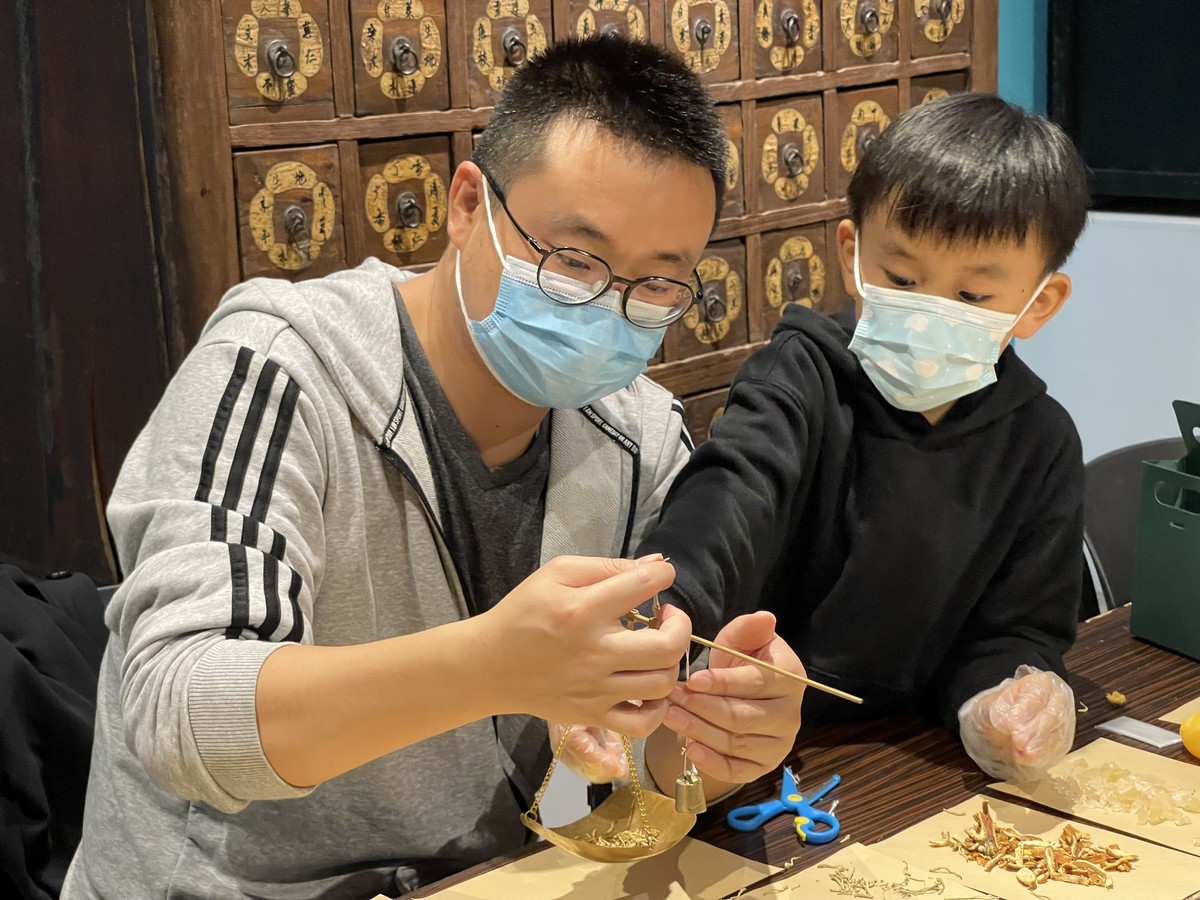 研学老师介绍了杆秤的使用方法
杆秤下面垂着秤砣,杆子上面有刻度
杆子一头吊着秤盘,上方还有提绳
秤砣离提绳越远,说明东西越重
Our instructor introduced how to use the traditional Chinese scale.
With marked graduation, the steelyard has a sliding weight on one side and a pan on the other.
The farther the weight is from the lifting string, the heavier the measured is.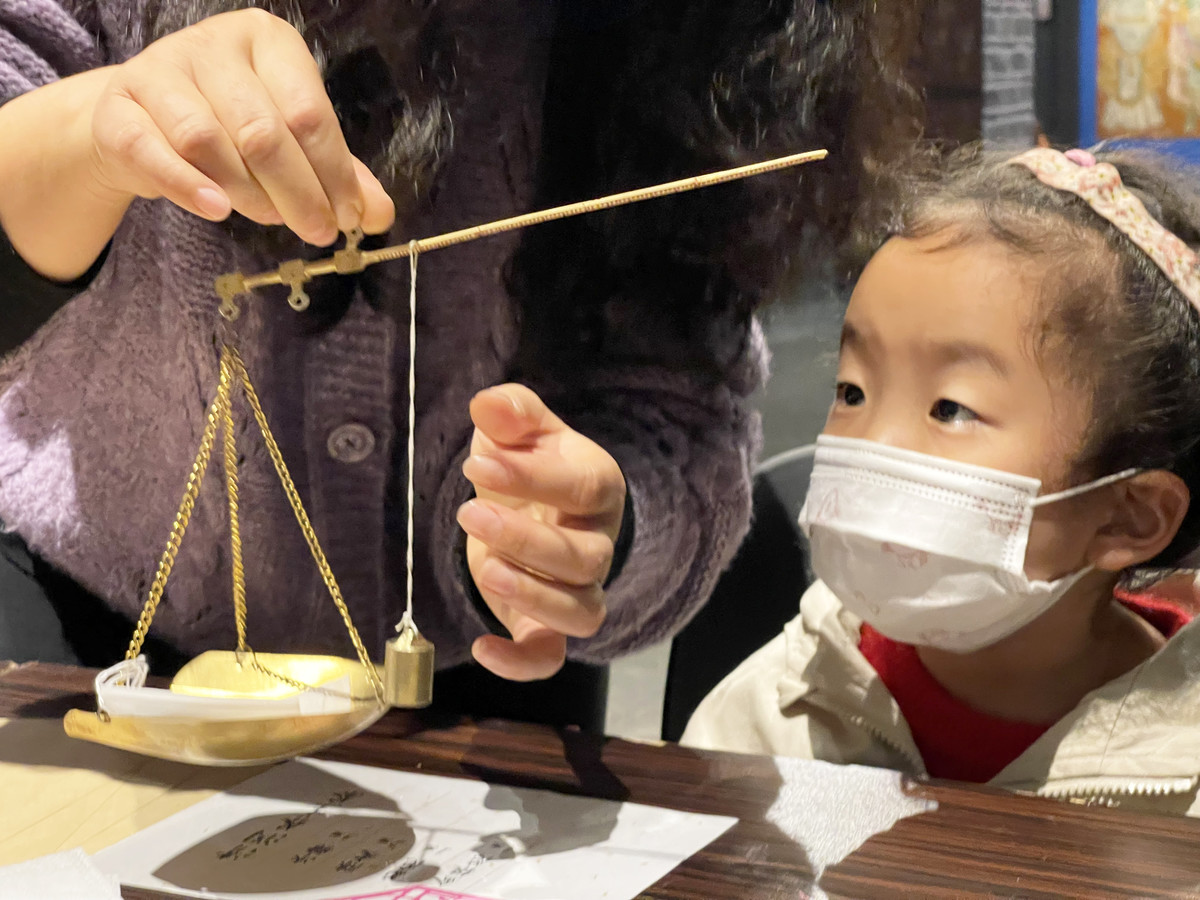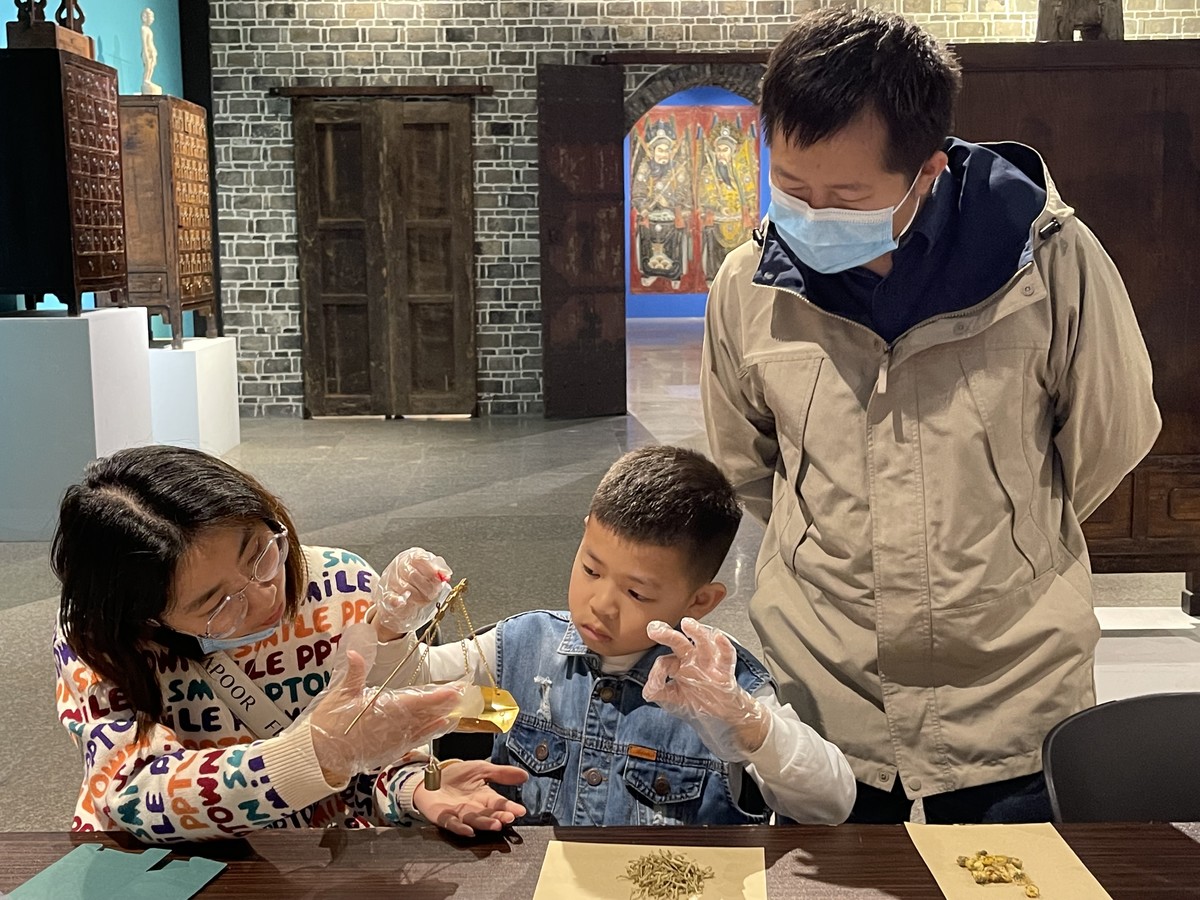 称东西的时候,将物品放在秤盘上
并将秤砣挂在秤杆靠左的位置,左右移动秤砣
当左边秤砣方向和右边物品方向保持平衡时
称重完成,读取秤砣所在位置的刻度获取重量值
大家都听得津津有味并动手实践起来
When using the scale, we put the items on the pan and move the sliding weight until the steelyard is balanced.
The graduation where the sliding weight is placed reflects the actual weight of the item.
Our guests were intrigued by the traditional scale and had a try themselves.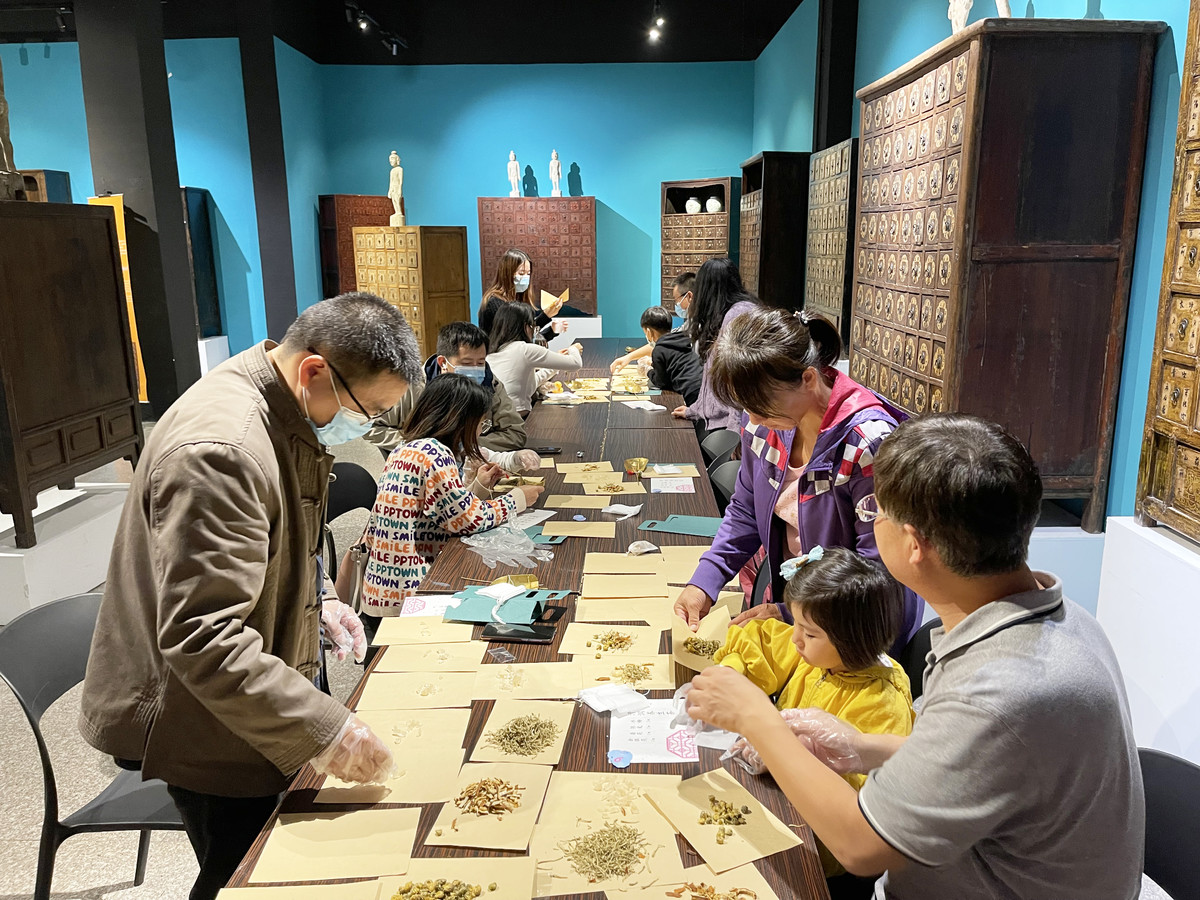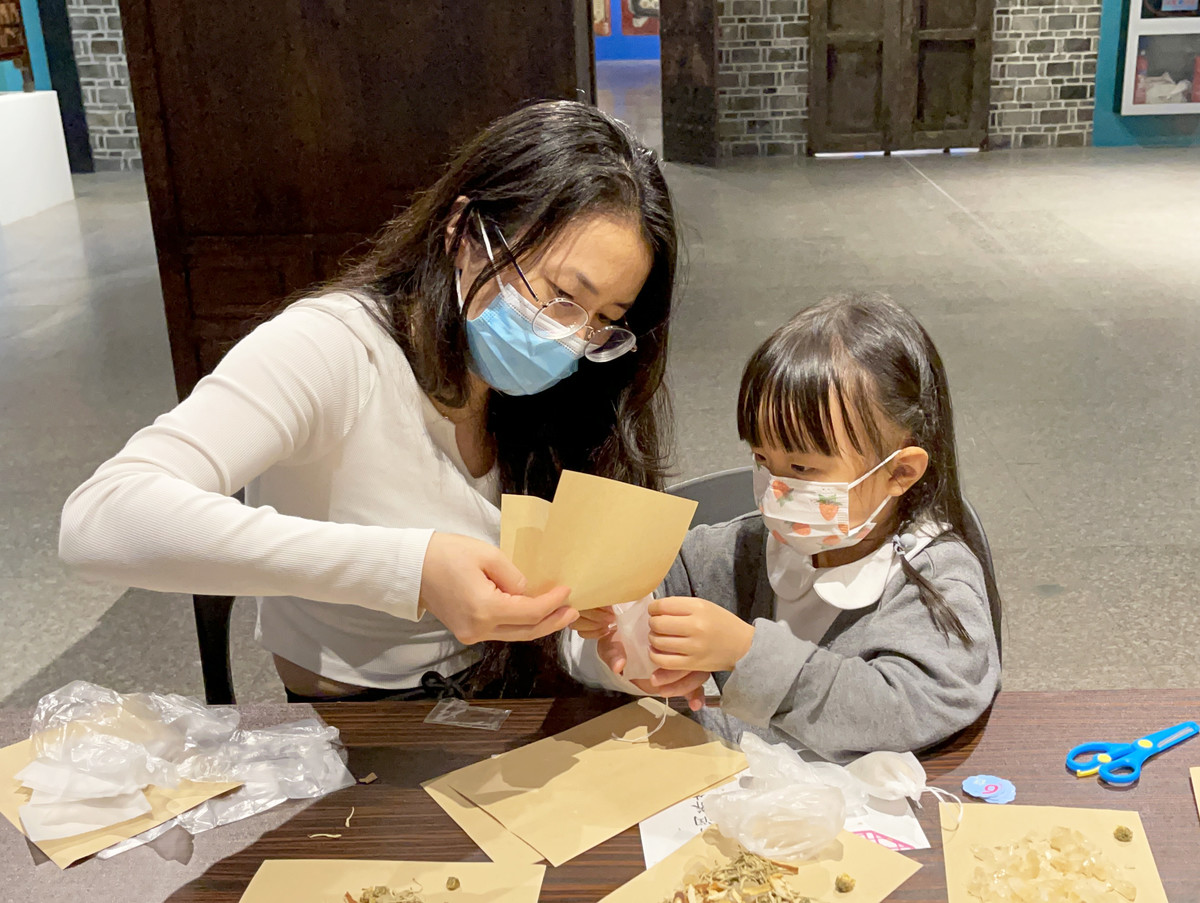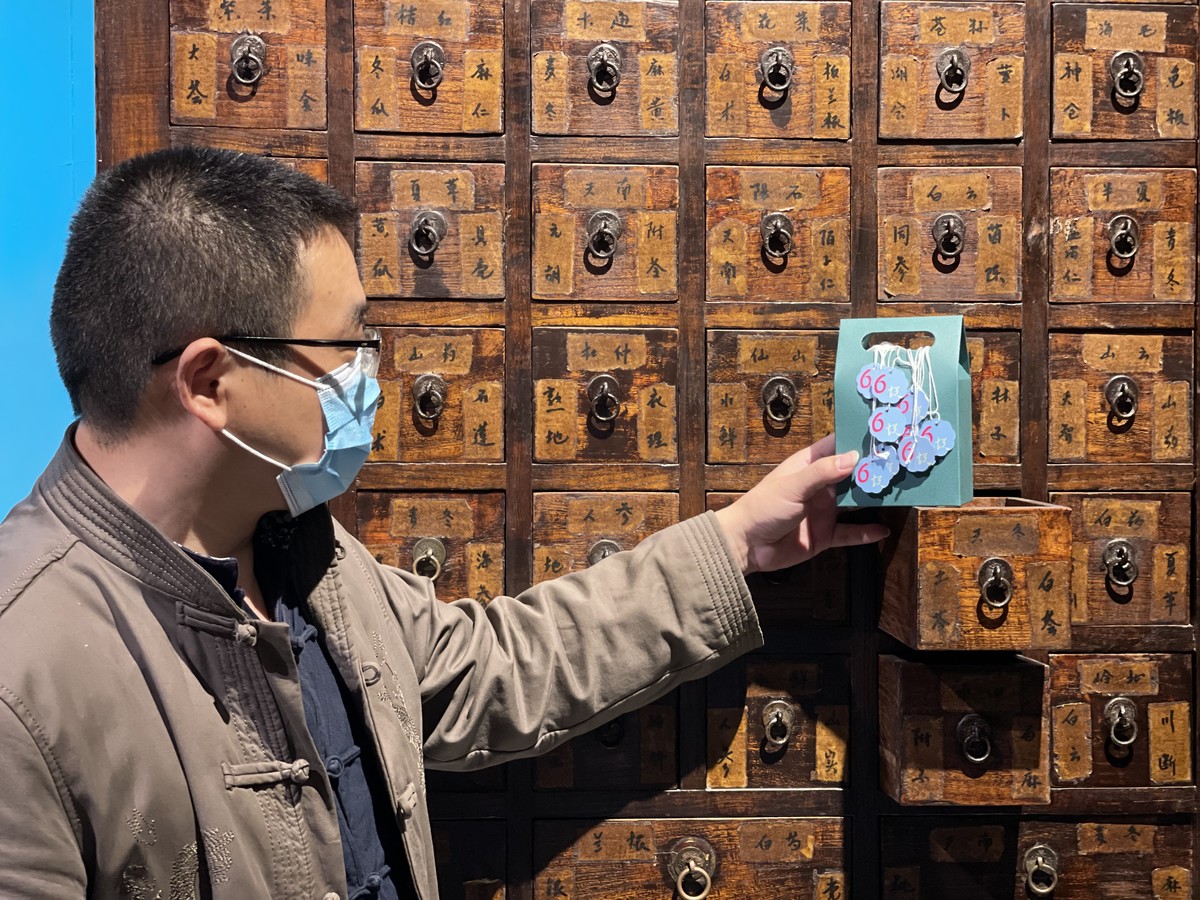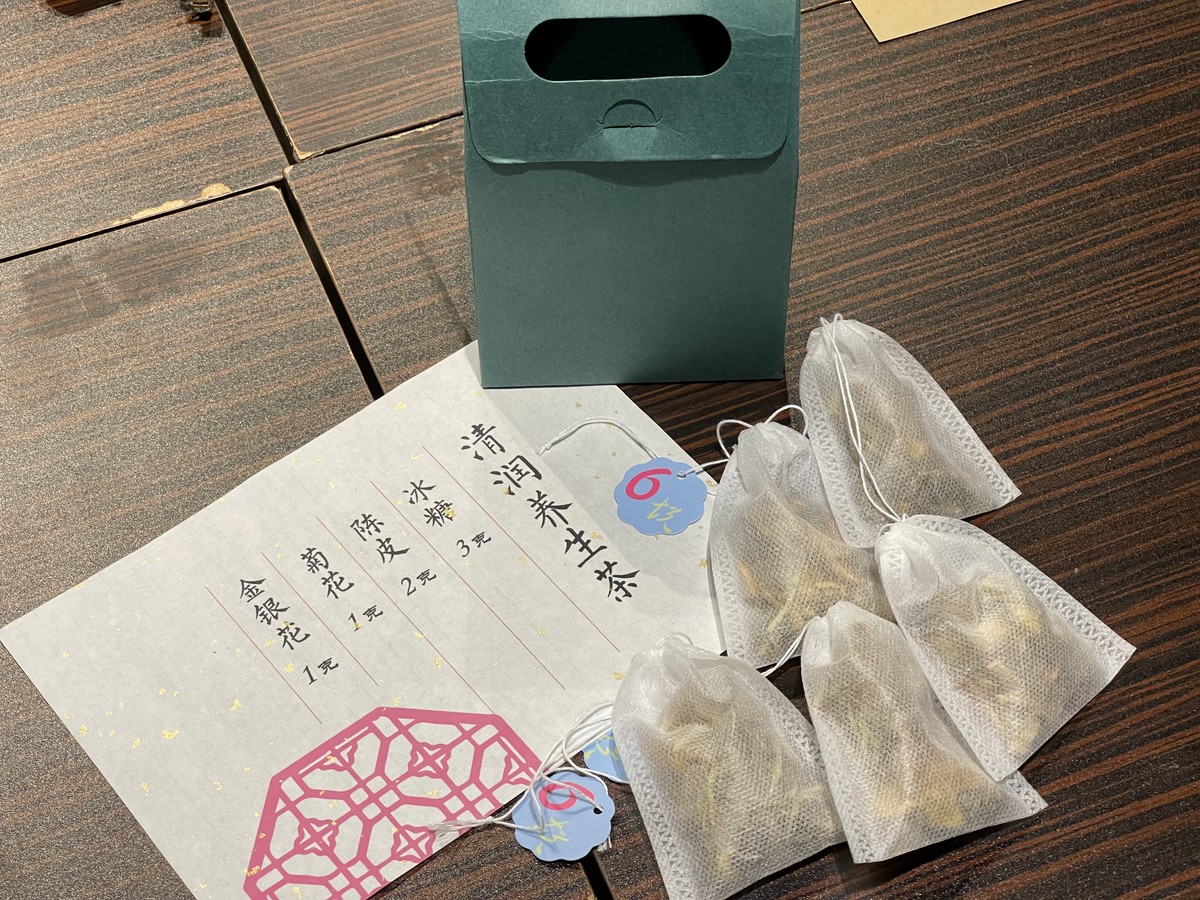 通过这次活动
体验官们不仅认识了几种中药材的功效
了解了抓药和杆秤的使用
还收获了自己亲手制作的养生茶包
希望这个冬天,因为六悦而更加温暖有趣
Our Six Arts Experience Card Members became acquainted with a few types of Chinese herbs and the use of traditional scales, and also made their own herbal tea sachets. As the cold of winter arrives, we invite you to have a heartwarming DIY experience at Six Arts!