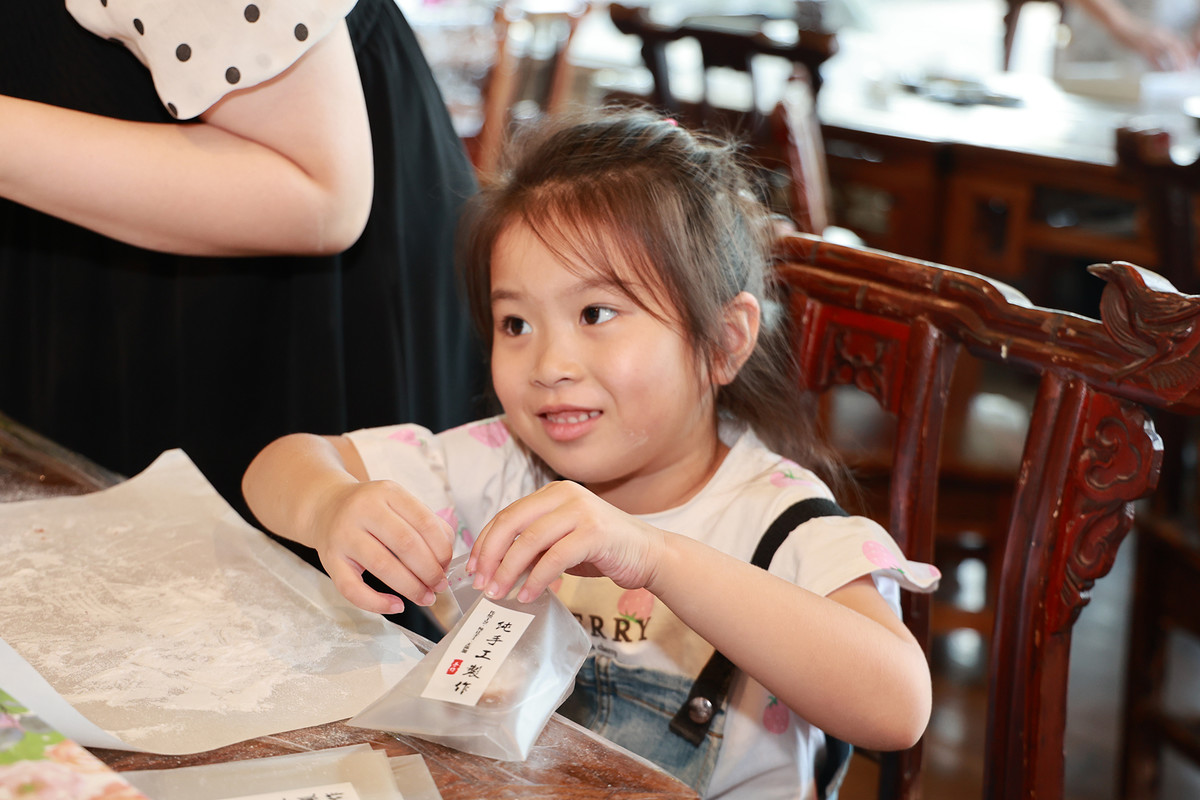 "小饼如嚼月,中有酥与饴"
宋代大诗人苏东坡这样赞美月饼
在这个象征团圆的中秋佳节
月饼是汉族必不可少的饮食习俗
"Small cakes, like chewing on the moon, filled with crispness and sweet paste." This is how the great poet Su Dongpo of the Song Dynasty praised mooncakes. During the Mid-Autumn Festival, which symbolizes reunion, mooncakes are an essential culinary tradition for China's majority Han ethnic group.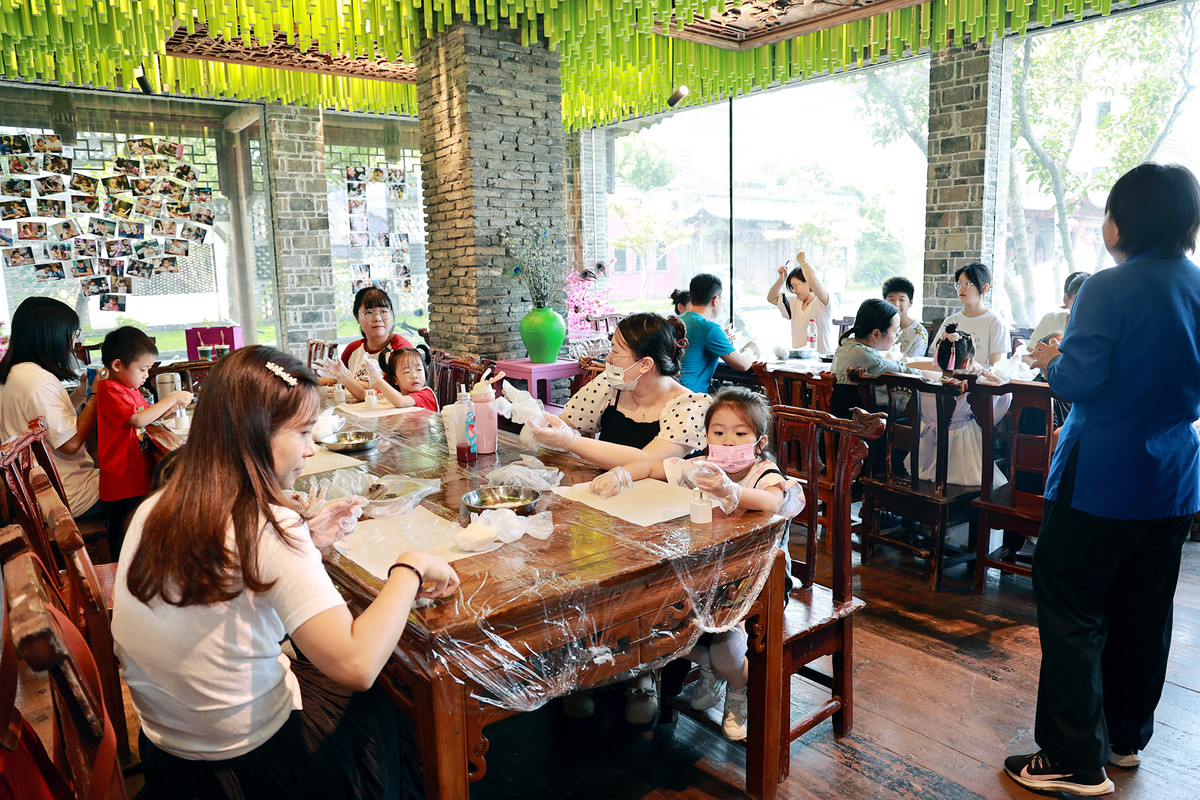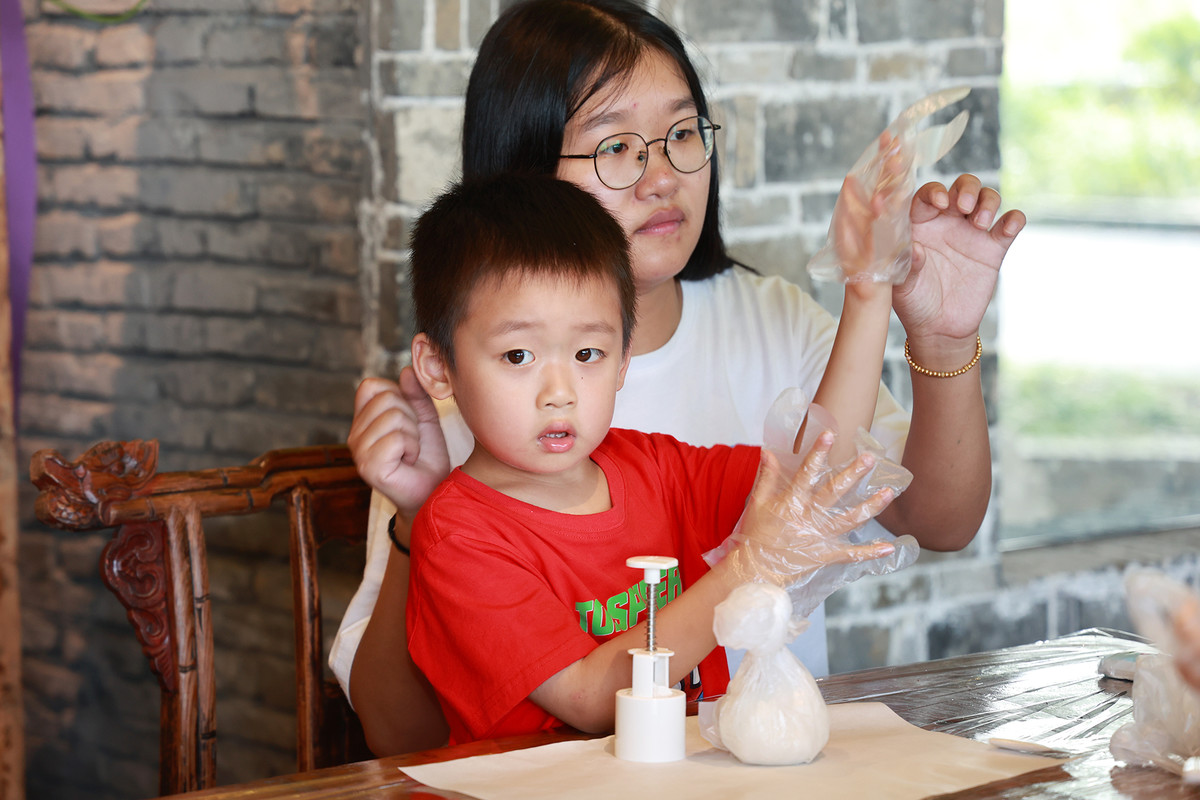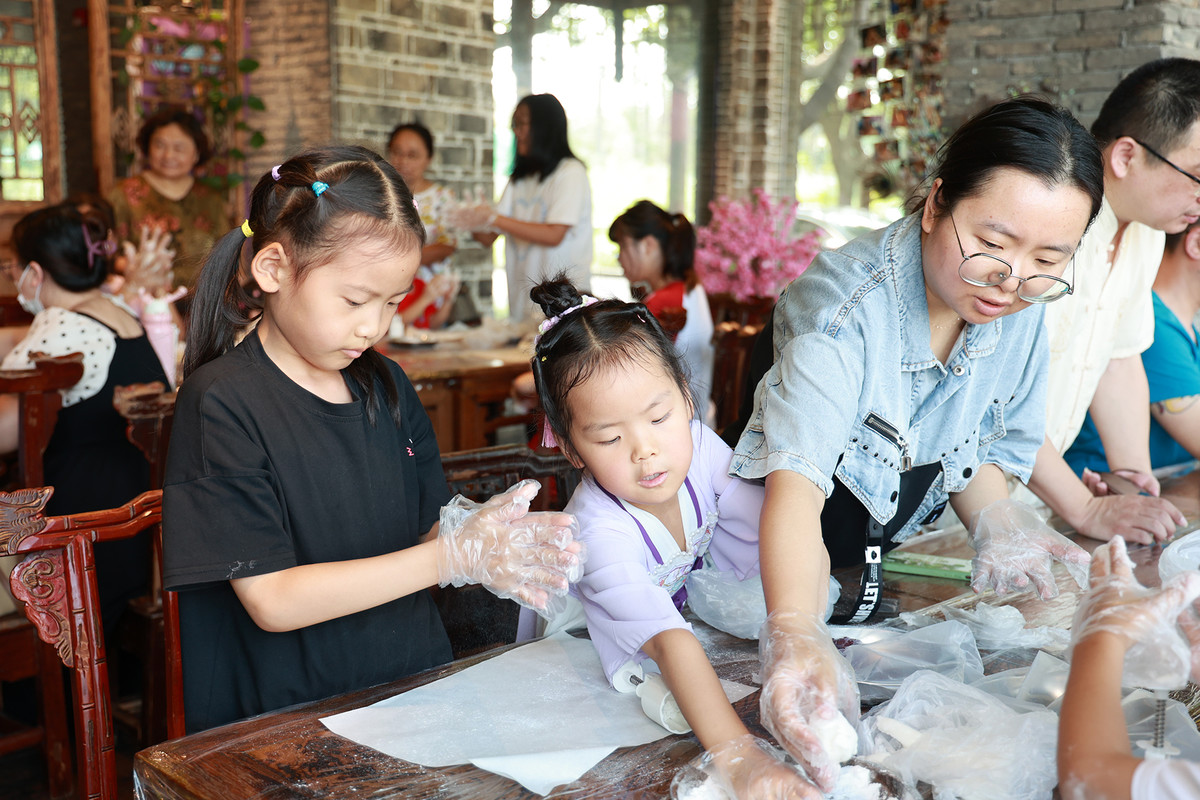 月饼,又称月团、丰收饼、团圆饼等
是中国的汉族传统美食之一
月饼最初是用来拜祭月神的供品
中秋节祭拜月神的习俗由来已久
Mooncakes, also known as "moon shaped dumpling," "harvest cake," "reunion cake," and more, are one of the traditional delicacies of the Han ethnic group in China. Initially, mooncakes were used as offerings to worship the Moon Goddess. The custom of worshipping the Moon Goddess during the Mid-Autumn Festival is a long-standing tradition.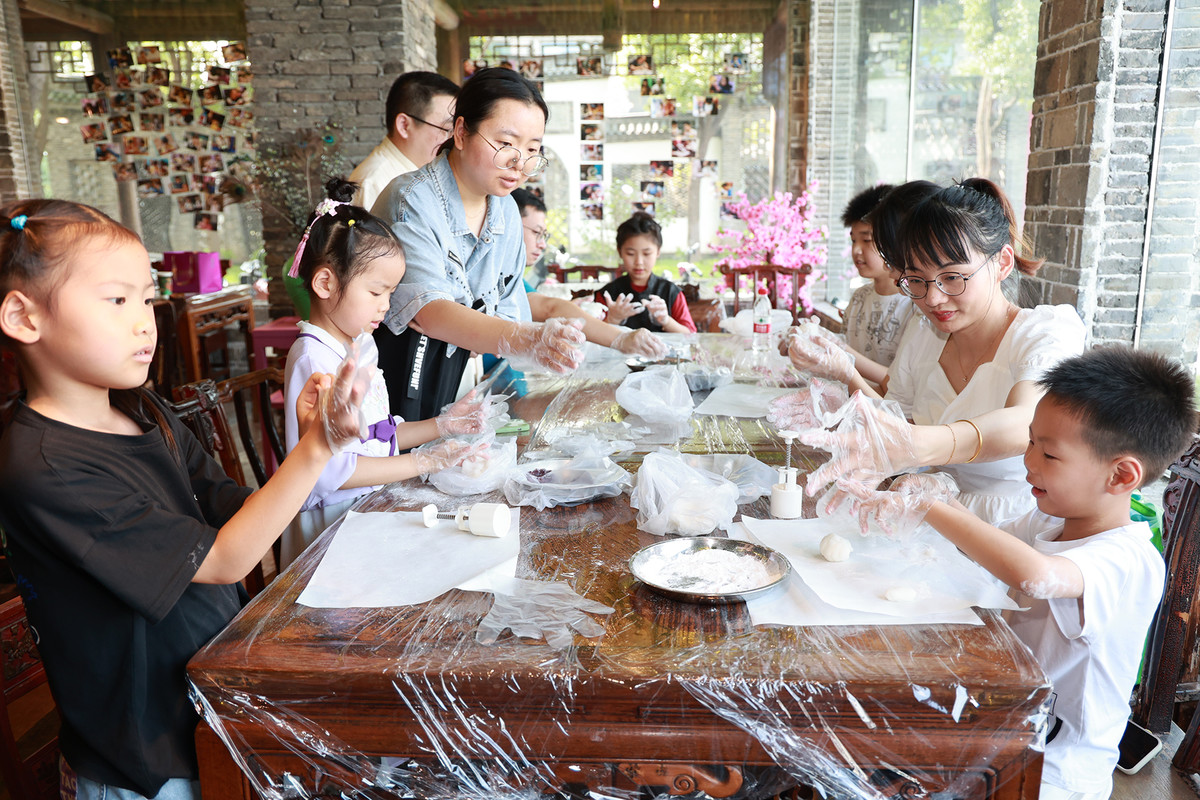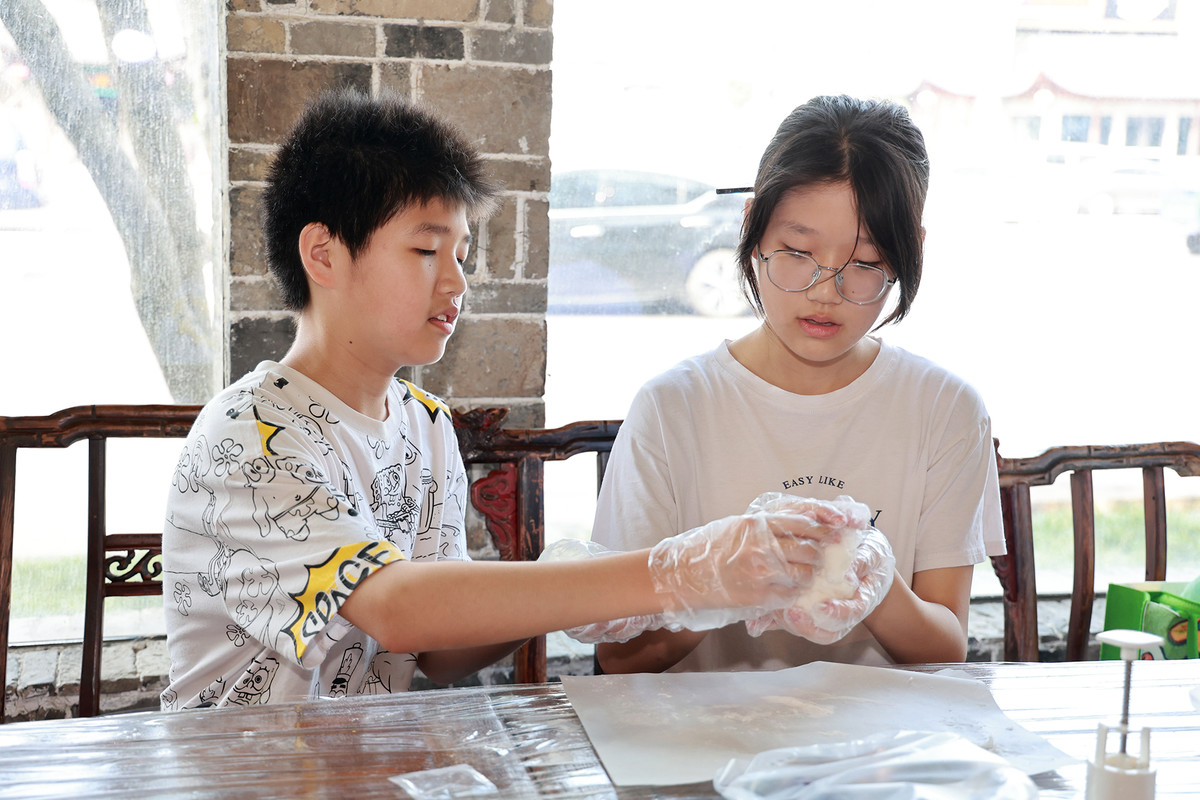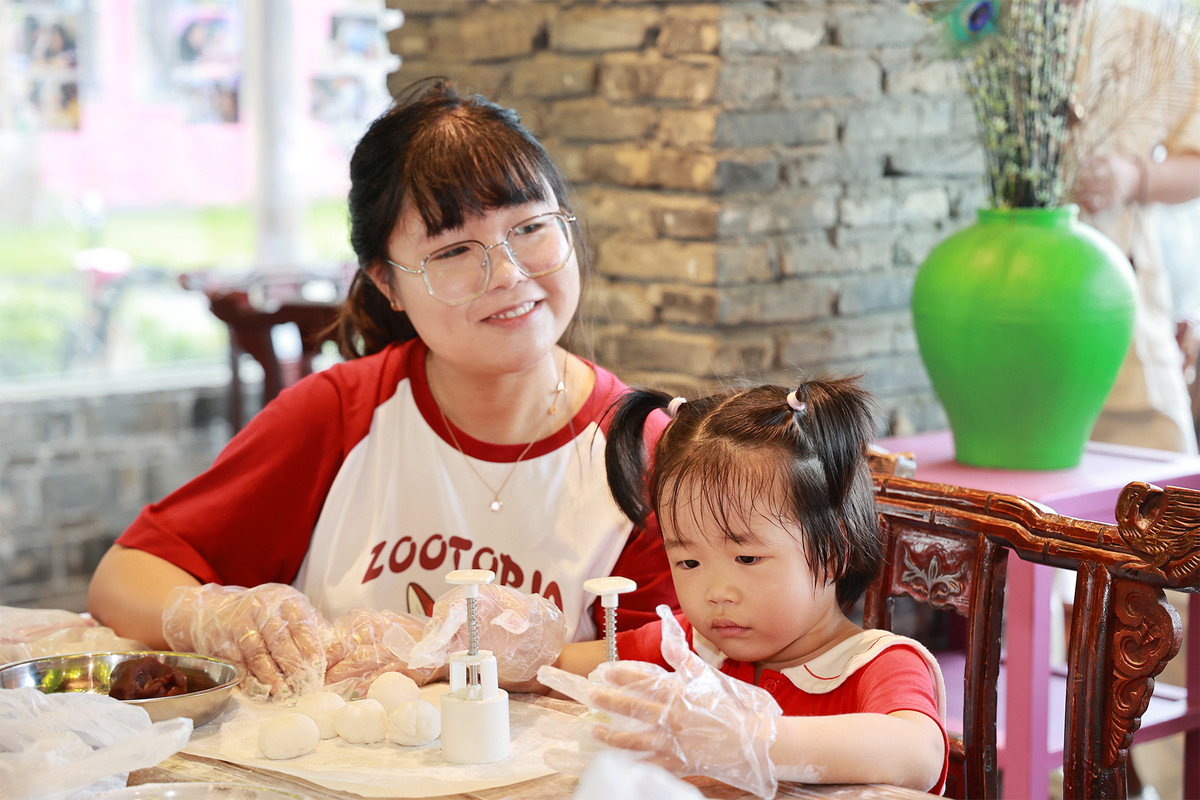 今年的中秋佳节当天下午
六悦会员亲子家庭汇聚在六悦博物馆
在研学老师燕子的带领下
一同进行了冰皮月饼的制作
On the afternoon of this year's Mid-Autumn Festival, Six Arts Museum members and their families gathered at the Six Arts Museum. Led by the DIY handicrafts educational guide Yanzi, they together engaged in the making of snow skin mooncakes.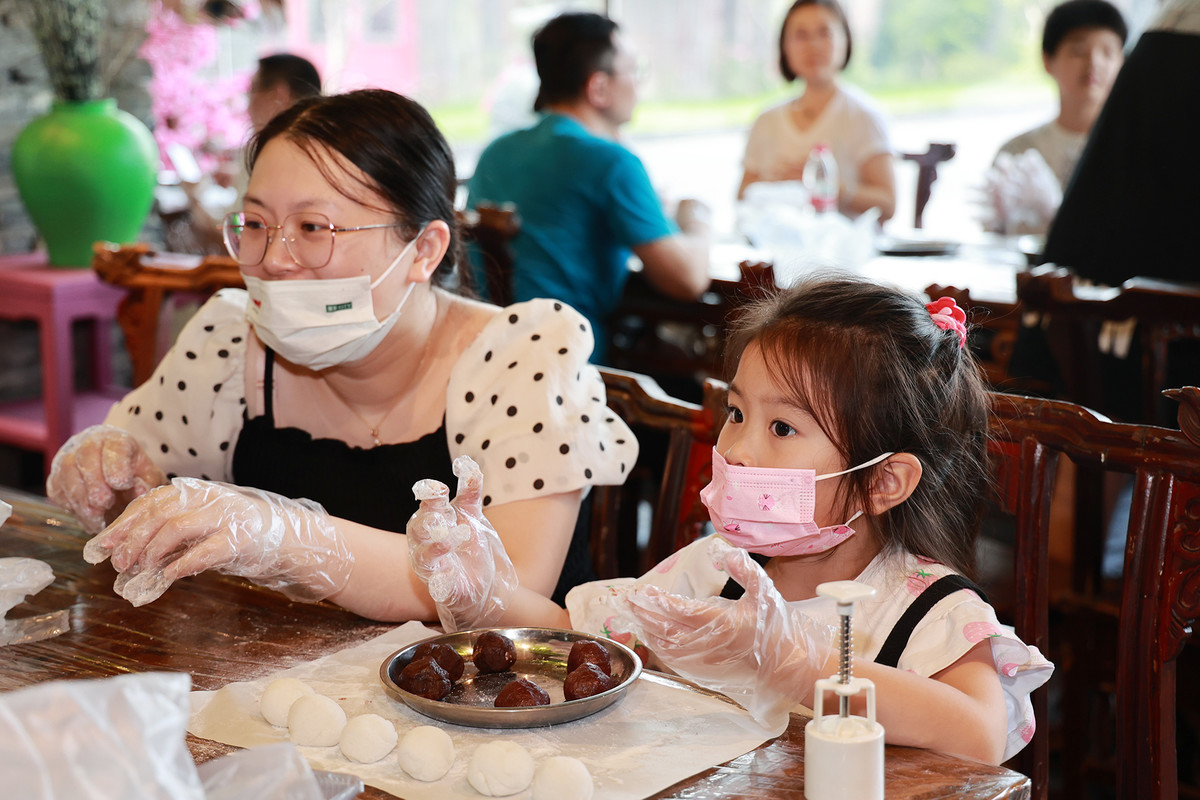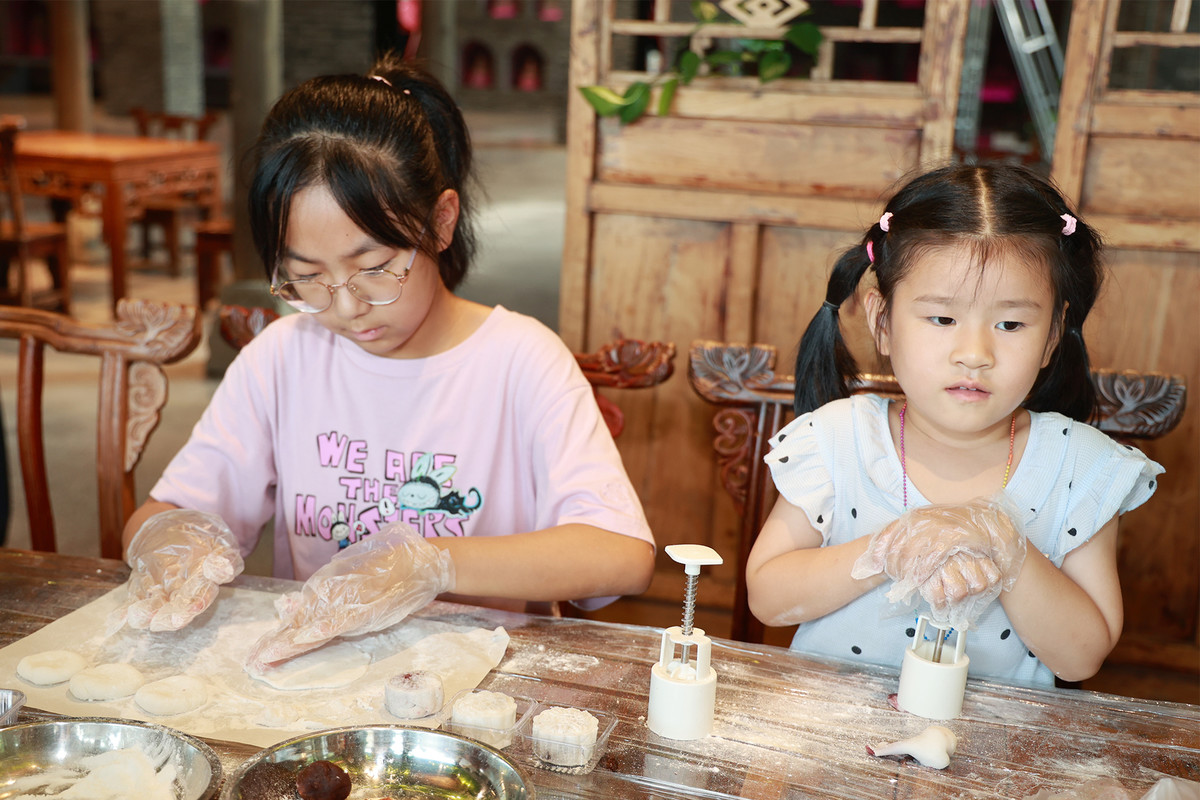 孩子们拿到制作材料都跃跃欲试
在家长的帮助下擀皮、分段、
包豆沙馅料、捏搓成团
最后用月饼模具印压图案
The children were eager to make snowy mooncakes when receiving the ingredients.
Helped by their parents, the children rolled the dough and divided it into pieces, wrapped the bean paste in the dough and kneaded it into a ball, and used mooncake molds to make beautiful patterns on the mooncakes.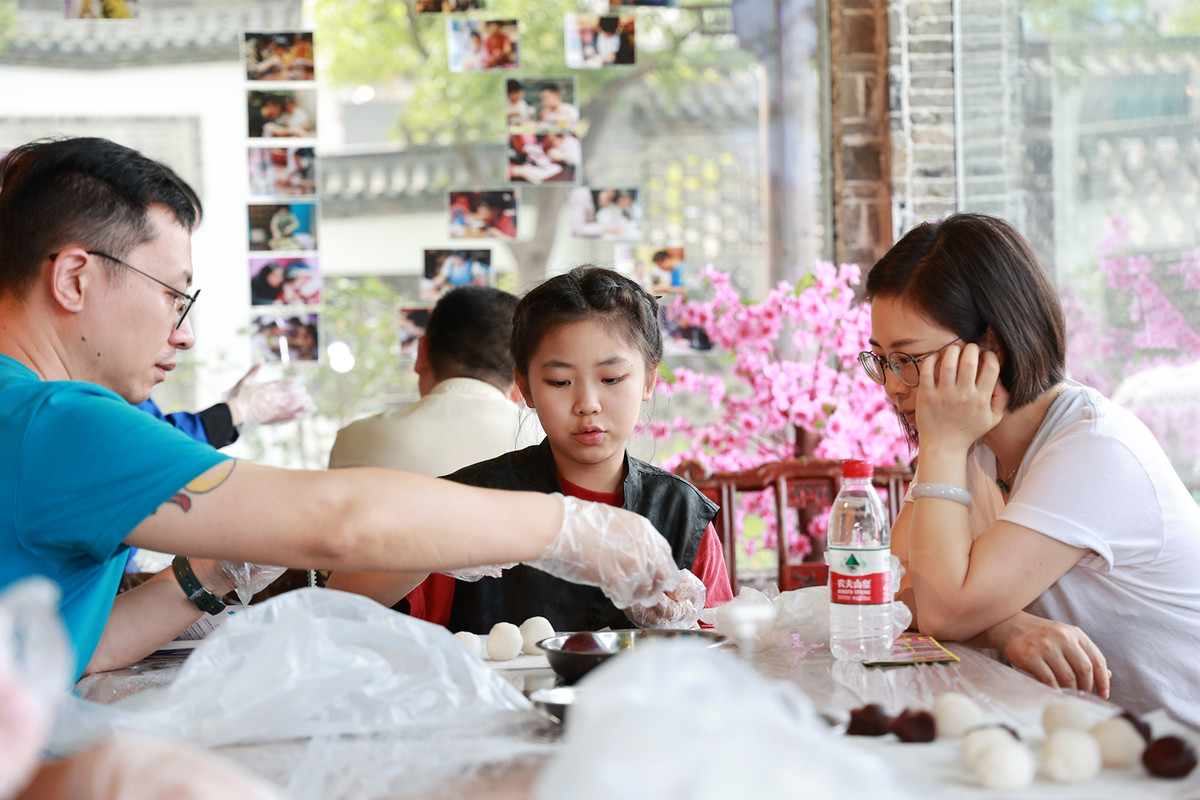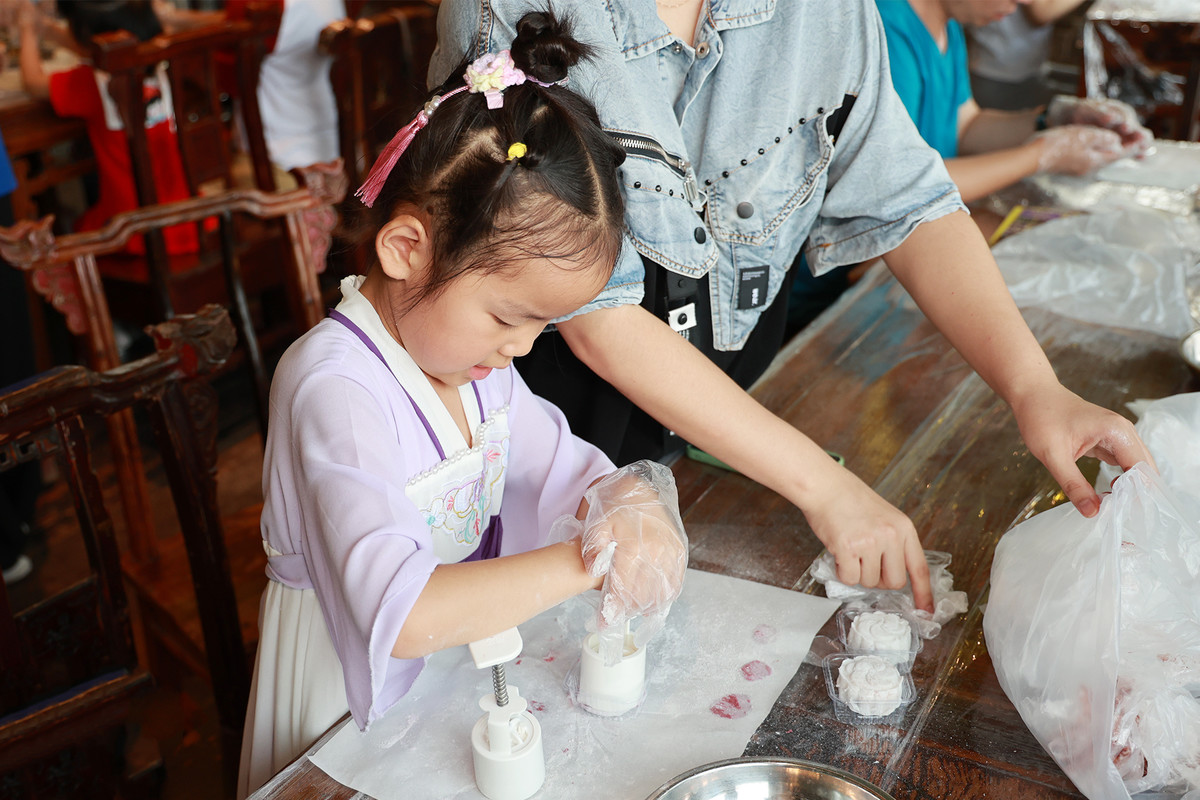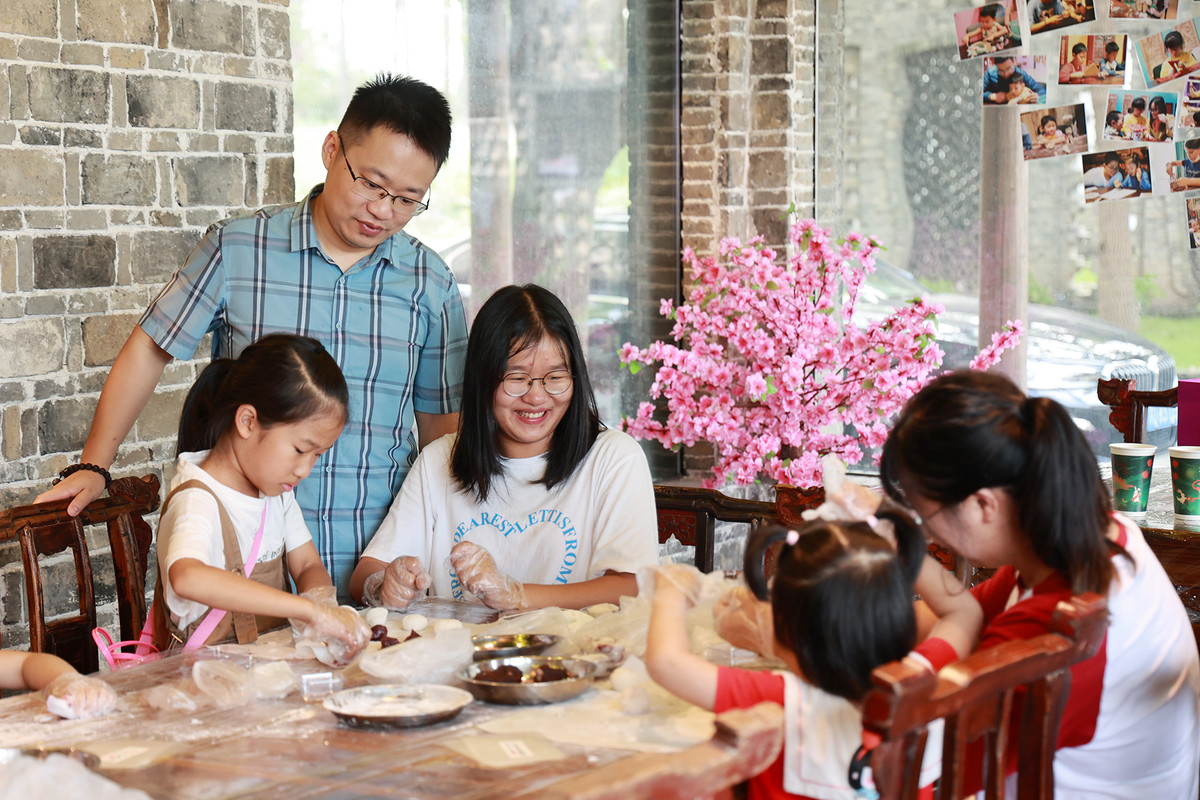 带着对家人的节日祝福
制作的每一步都饱含着大家的心意
让这份亲手制作的月饼更加香甜
自己品尝或者作为送给亲友的礼物都非常合适
With heartfelt holiday wishes for their families, every step of the mooncake-making process was filled with everyone's sincerity. This makes the handmade mooncakes even more delicious and sweet. Whether enjoyed personally or given as gifts to loved ones, they are both very fitting choices.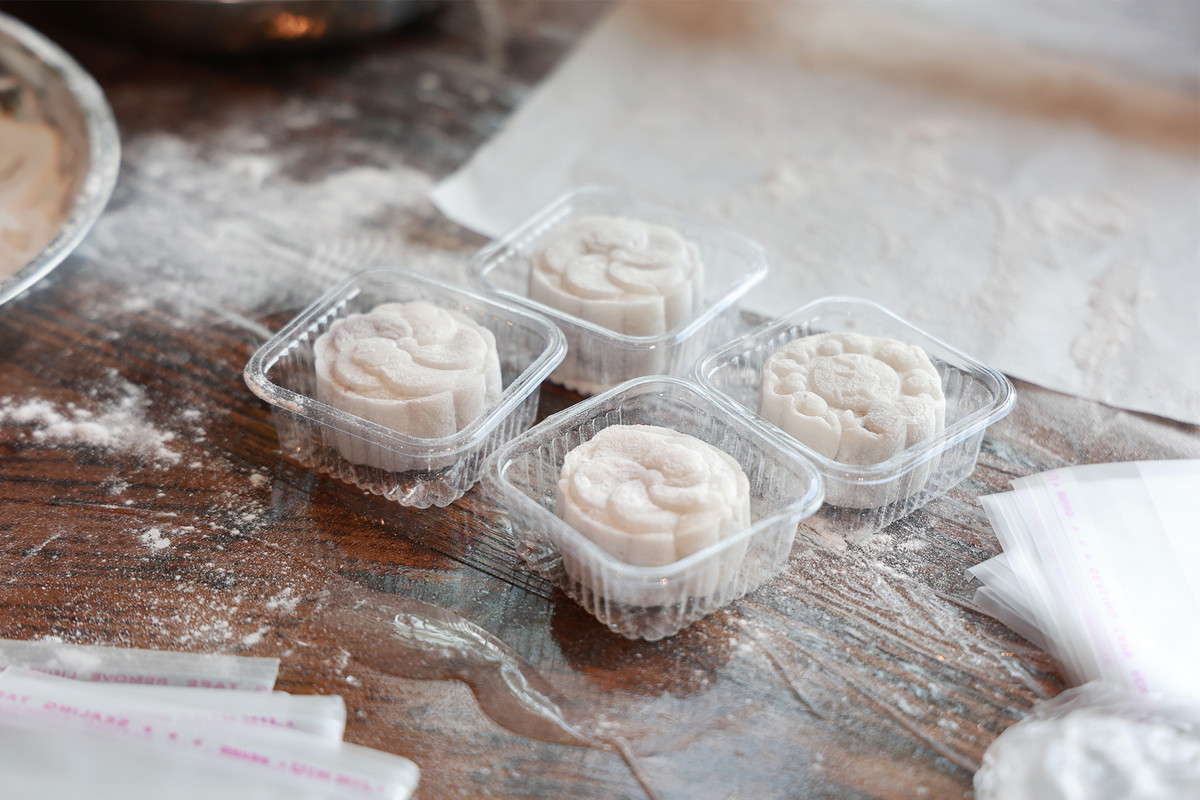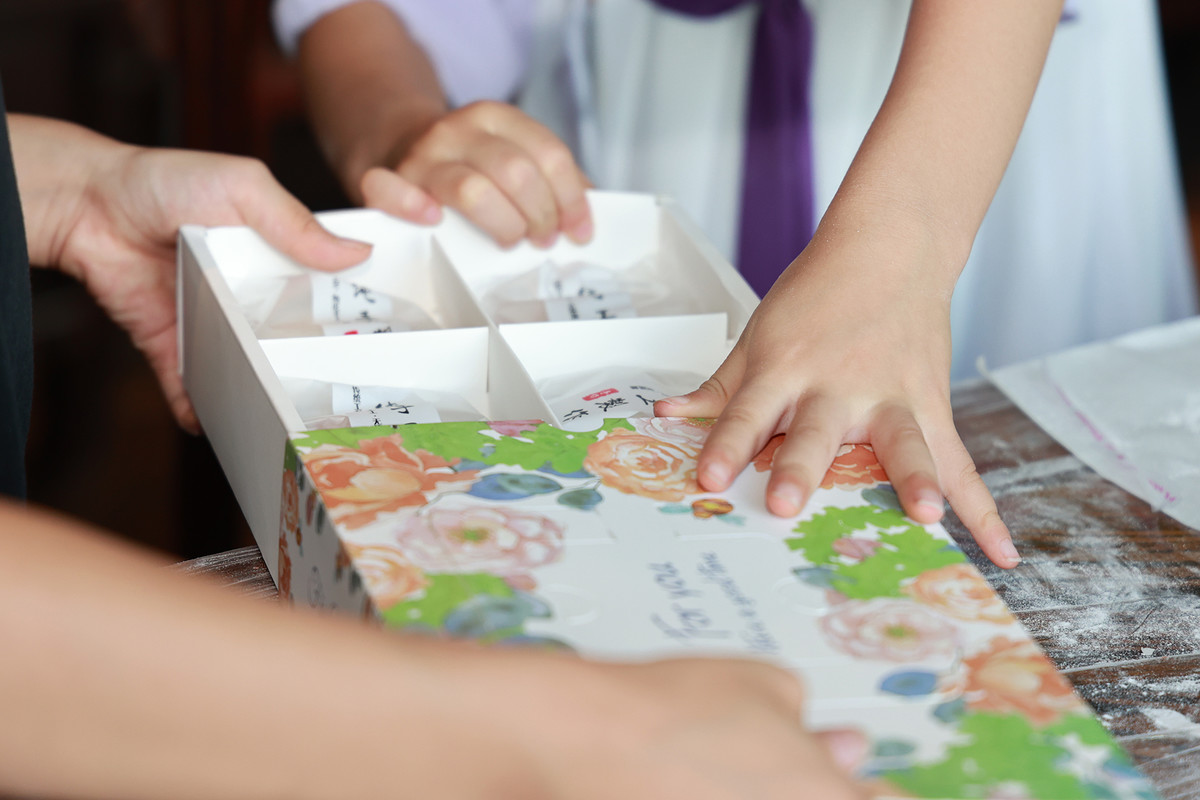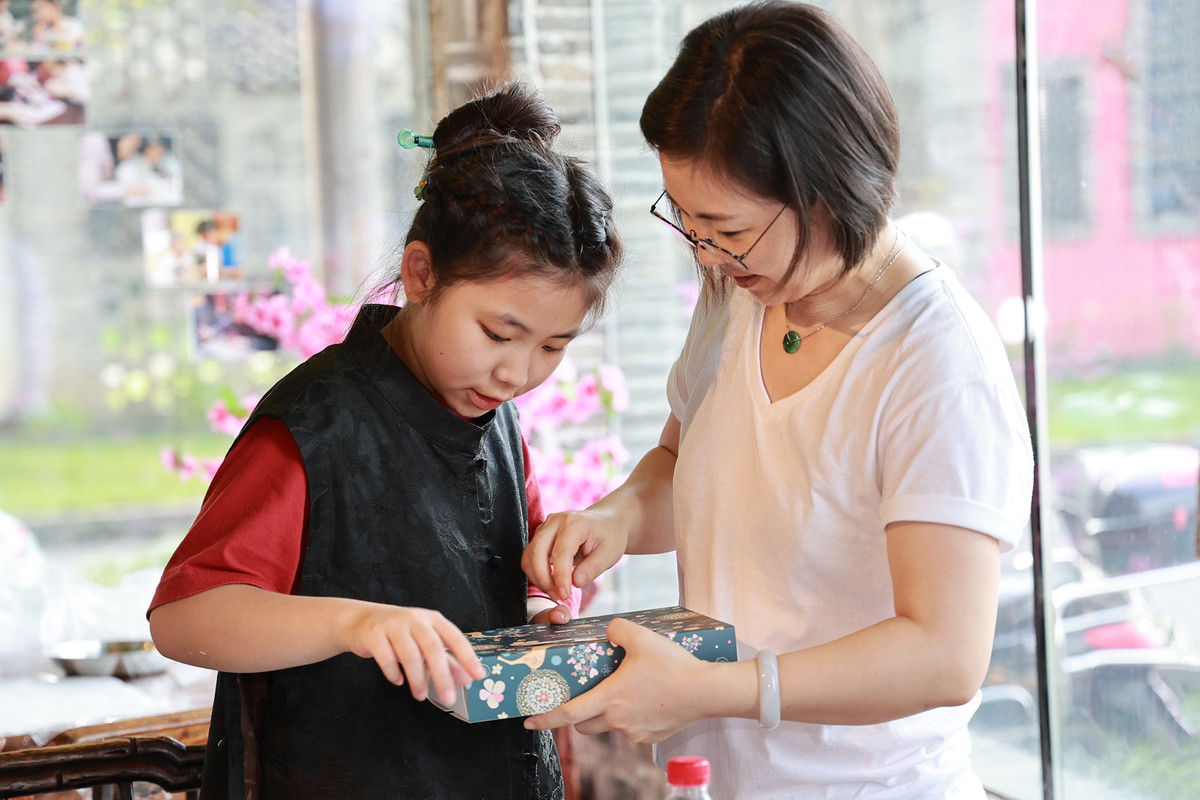 通过这次月饼制作活动
相信六悦会员不仅体验到了动手的乐趣
也享受到了愉快的亲子互动
期待下一次更加精彩的六悦会员活动
Through this mooncake-making activity, we believe that Six Arts Museum members not only experienced the joy of hands-on creation but also enjoyed delightful parent-child interaction. We look forward to the next exciting Six Arts Museum member event that will be even more spectacular.