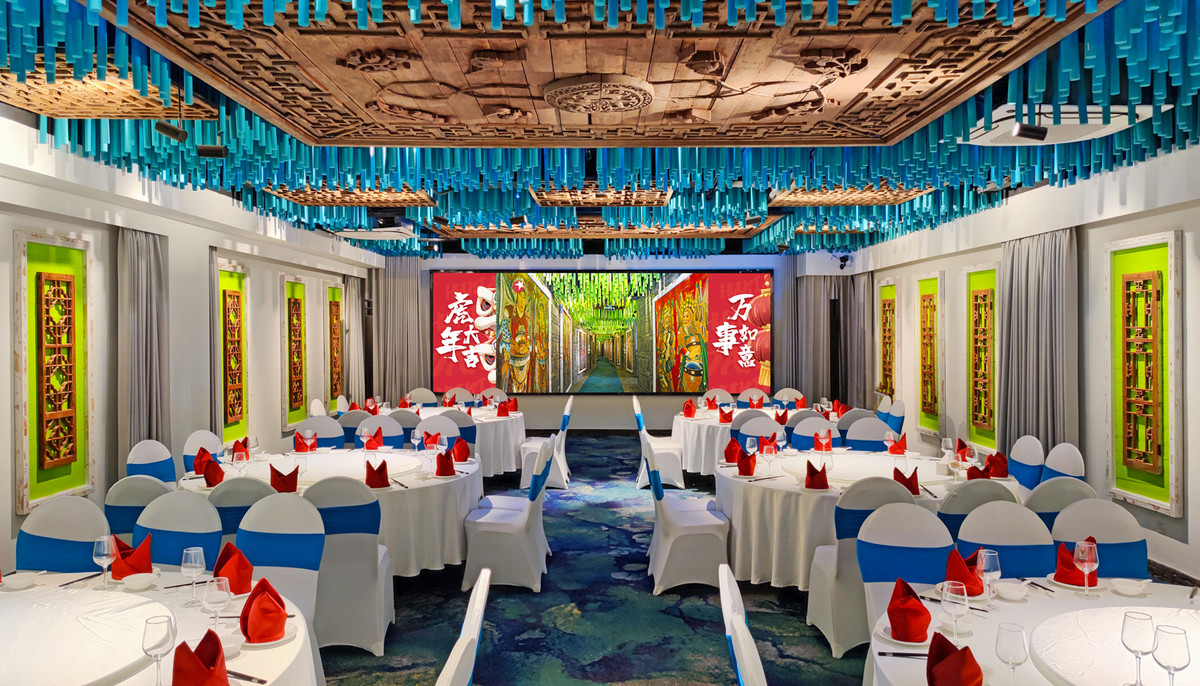 六悦博物馆多功能活动空间盛大开幕!
优质专业的会务服务
愉悦难忘的用餐体验
多种空间规格供您选择
Six Art Museum's Awesome New Meeting & Banquet Spaces Are Now Open!
If you are looking for the perfect venue to host an inspiring meeting, exhilarating event or impressive dining experience, our Six Arts Museum's Meeting & Banquet Spaces bring the best of Six Arts under one roof.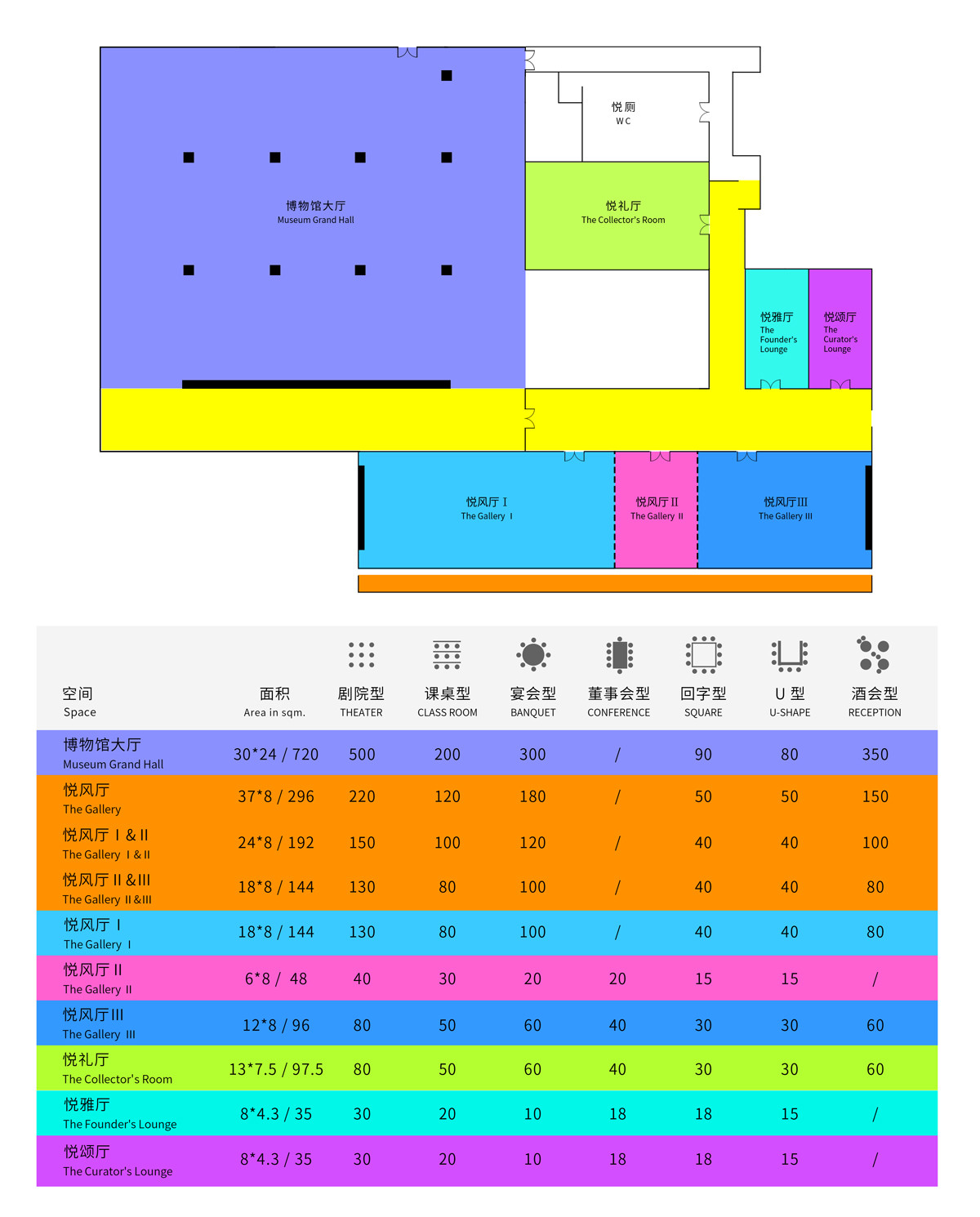 这里是灵活多样的会务场地
除了已经可接待500人的博物馆大厅
全新开幕的六悦博物馆多功能活动空间
可根据活动类型定制各类台型
并配备先进的视听影音系统和多媒体设备
(包括KTV点歌系统)
满足宾客不同活动的需求
The flexible conference site can hold up to 500 people and provides tailor made conference settings. Featuring state of the art audio visual and multi-media system (including KTV!), we can create the perfect experience for any kind of event.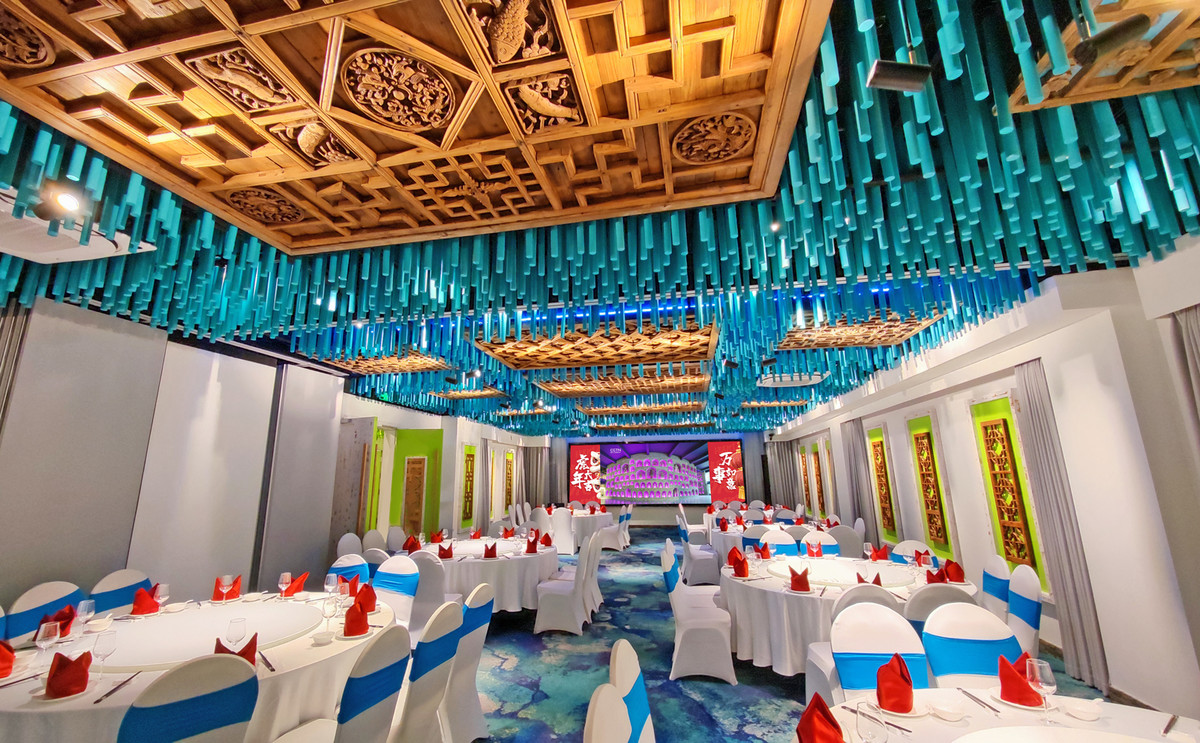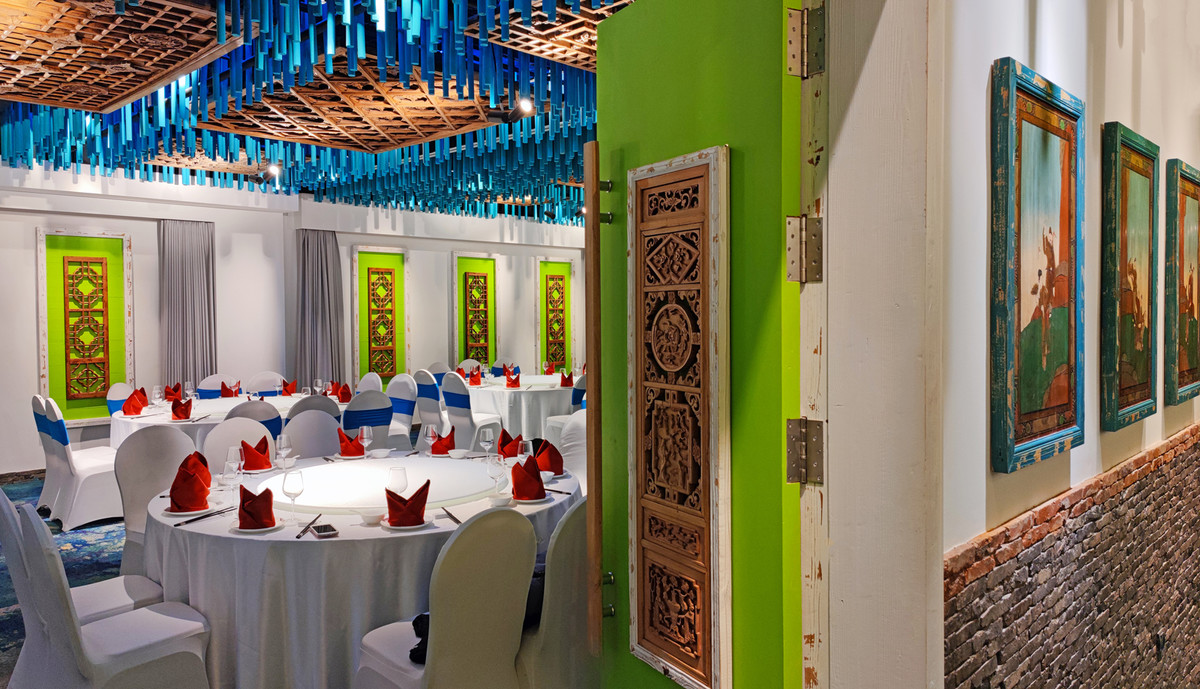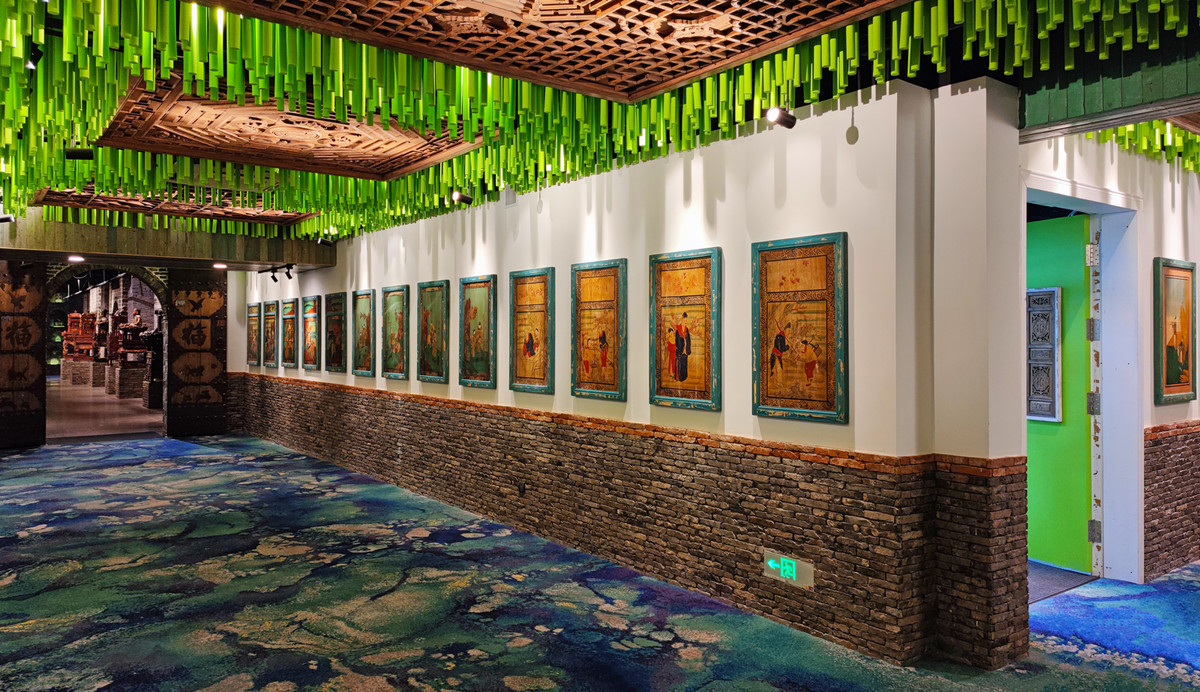 这里也是惊艳四座的藻井艺术展厅
设置于天花板的多个造型精美的藻井
让您"抬头见喜",多维度体验艺术氛围
漫步于走廊,两侧的传统漆画引人入胜
雅致古朴的环境,令人赏心悦目
What's even more impressive is the Ceiling Gallery, an extension of the Six Arts Museum, that enhances the entire space! As you move through the Meeting and Banquet Spaces, be sure to "look up"and take in the beauty of the many exquisite 藻井 [zǎo jǐng] ceiling panels, elaborately carved ceiling caissons that hail from all over China. A truly remarkable visual experience awaits you and your guests in our Meeting and Banquet Spaces.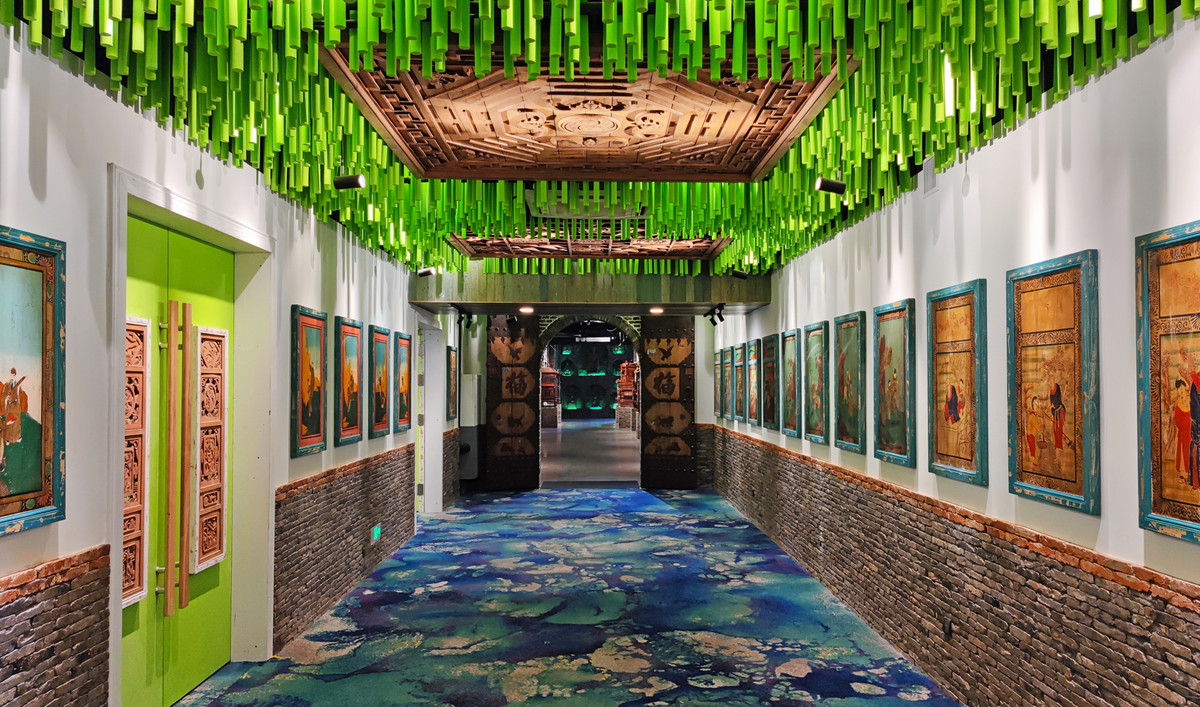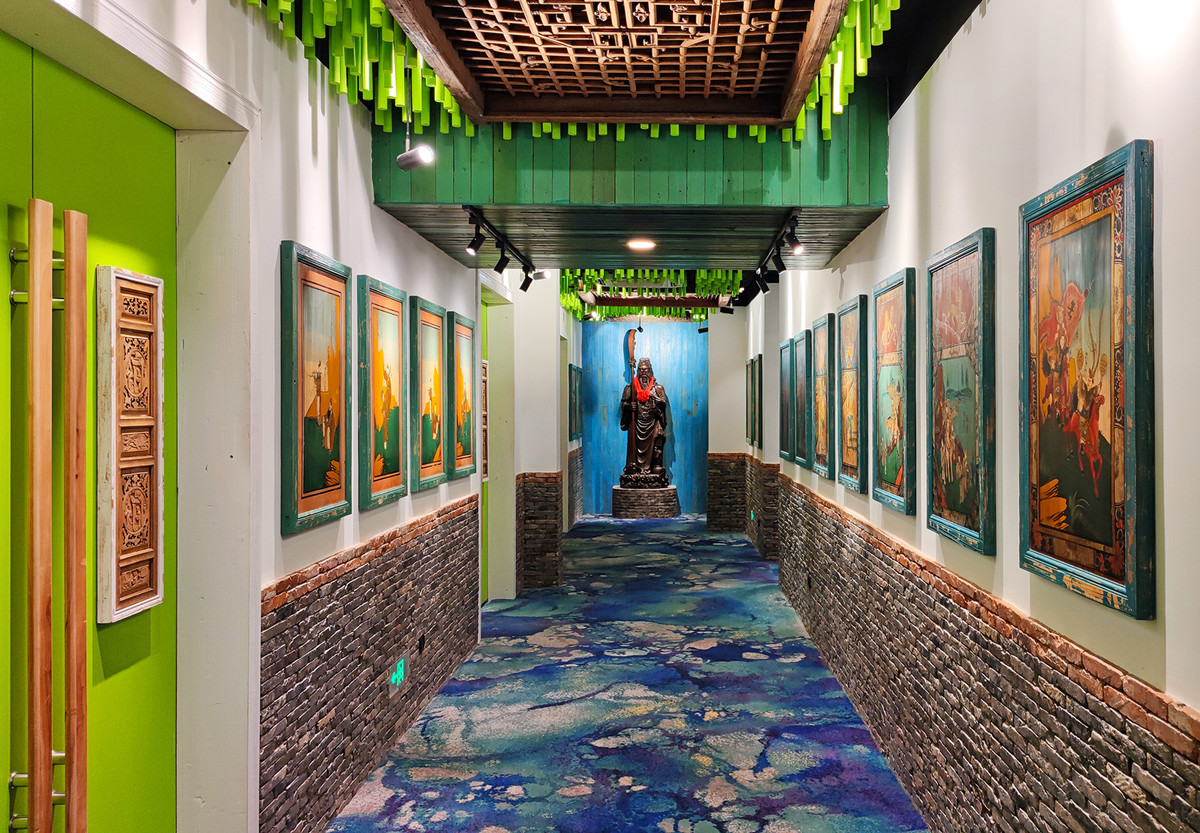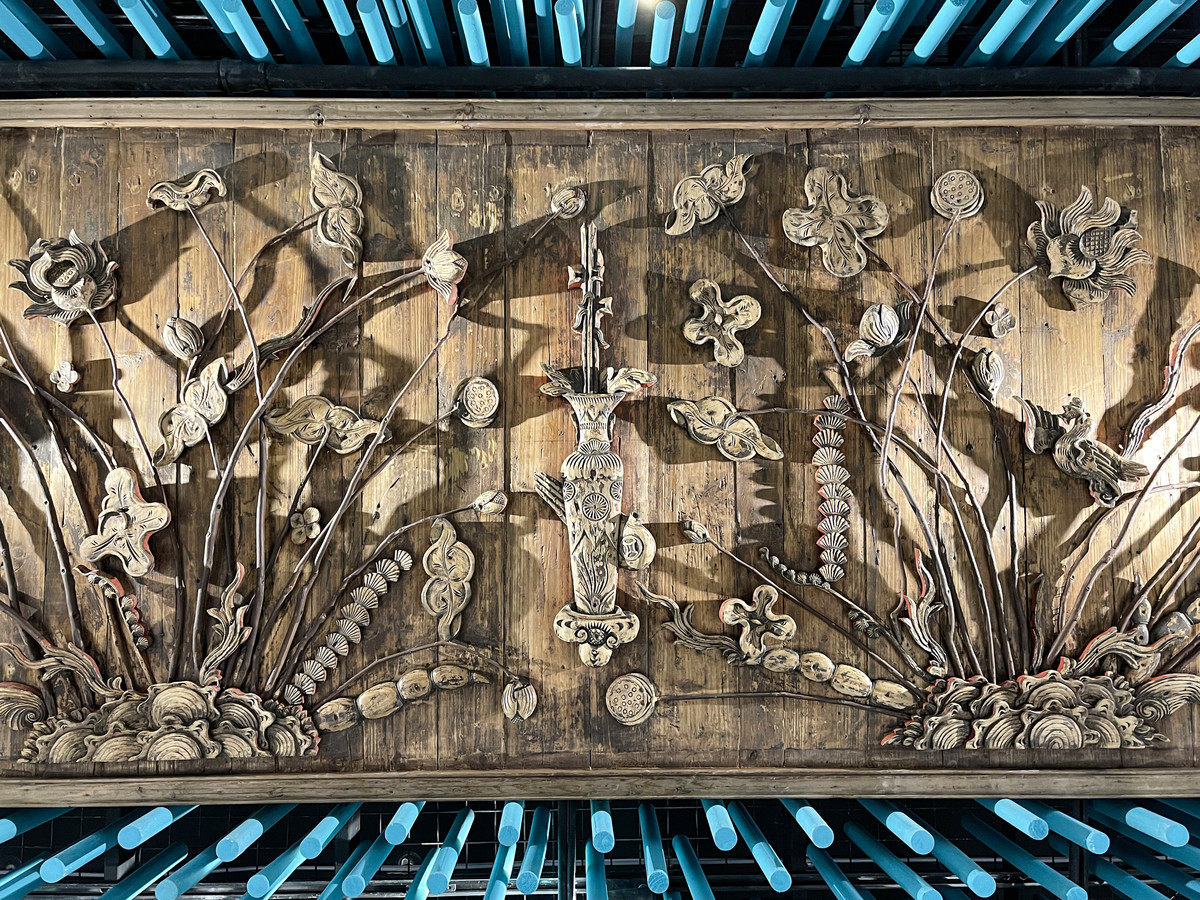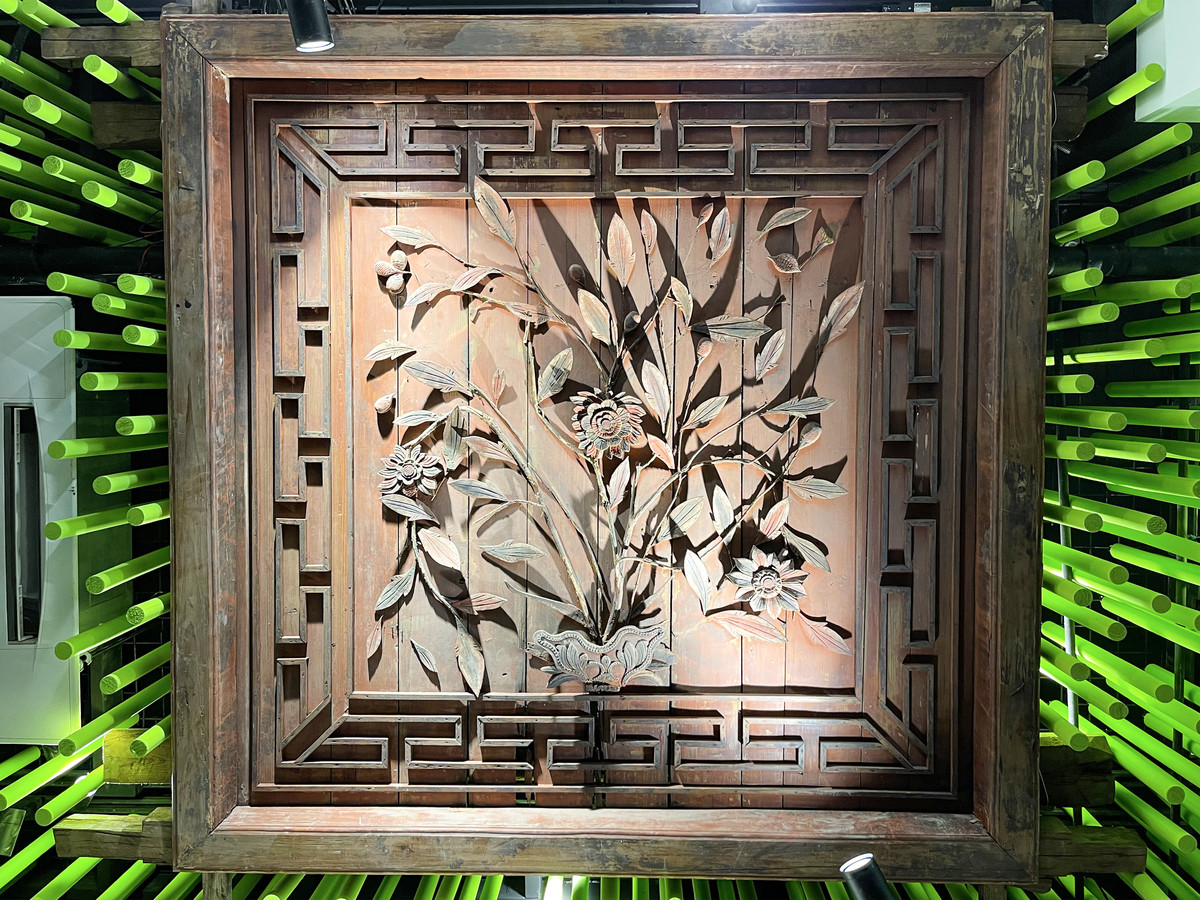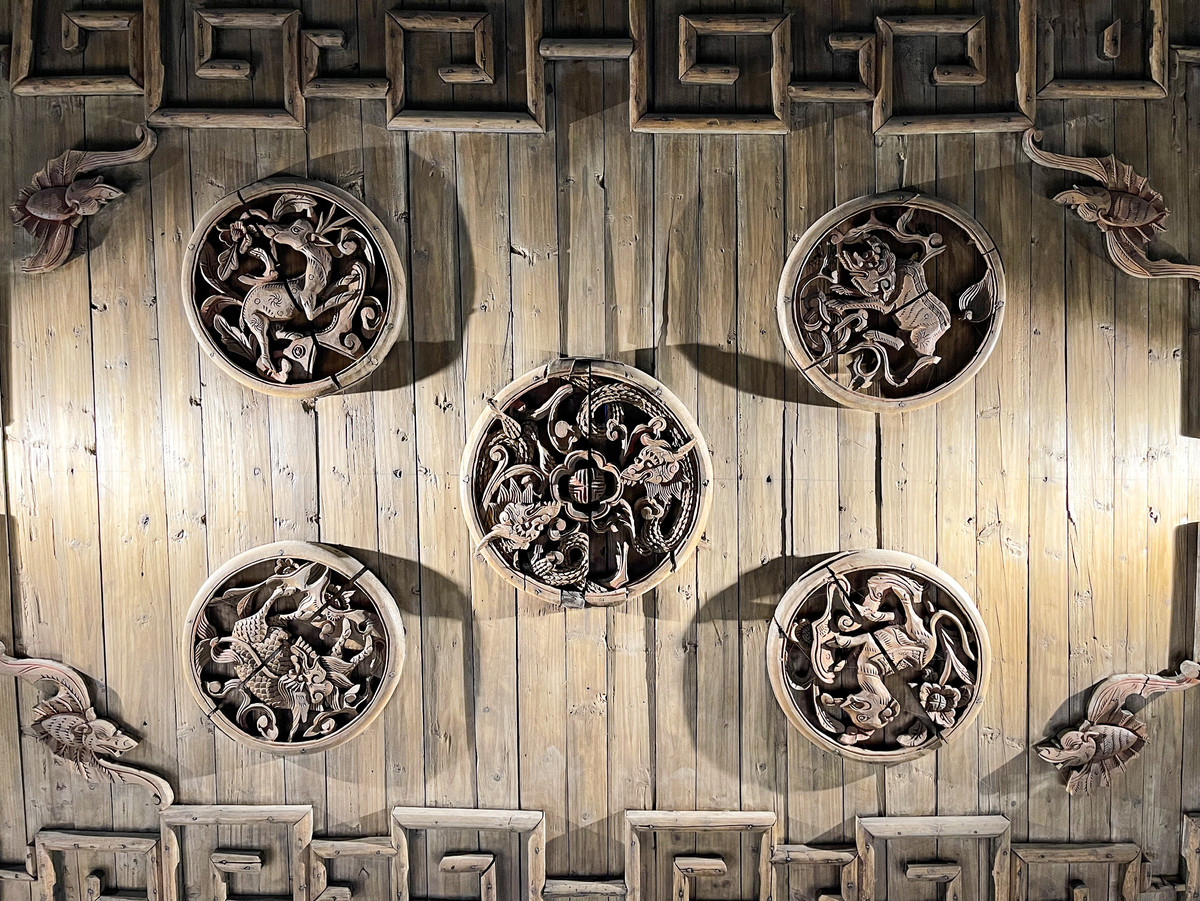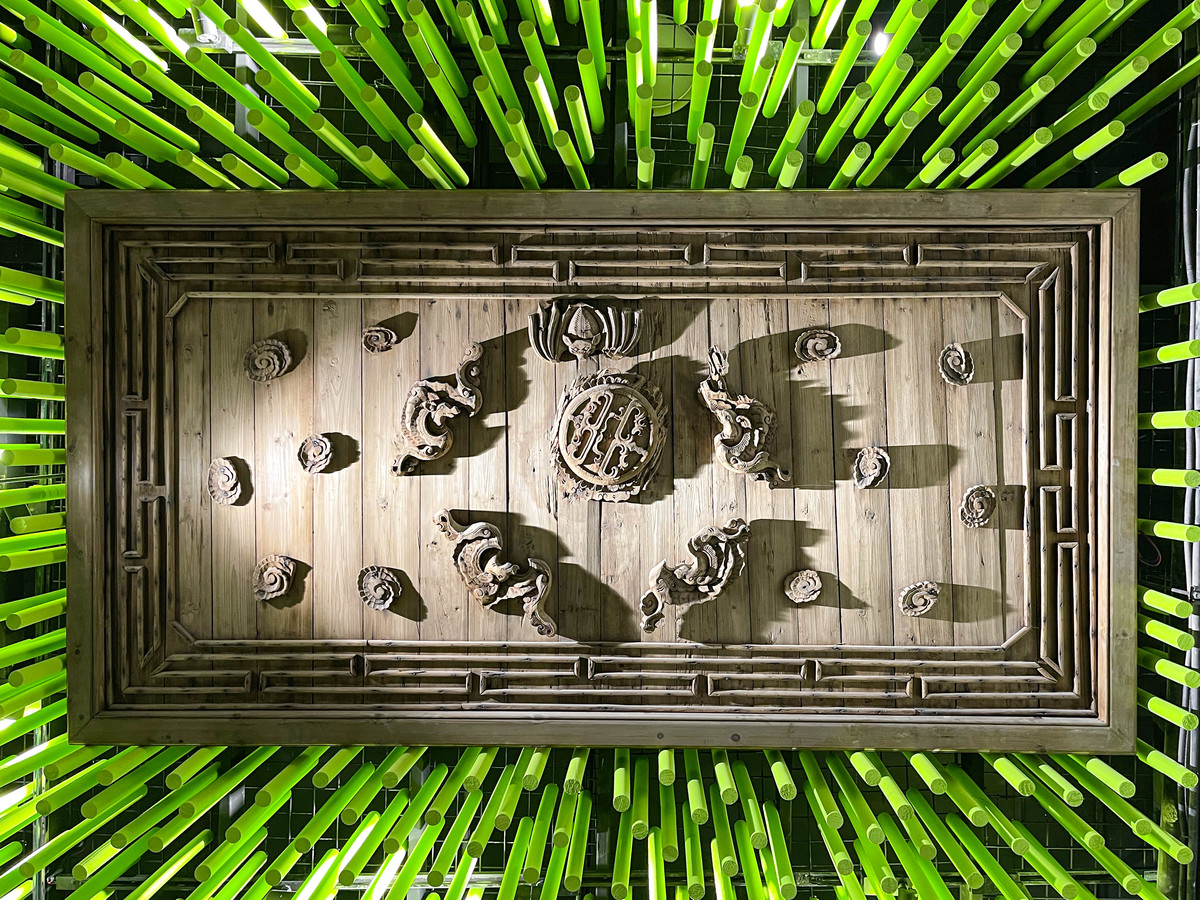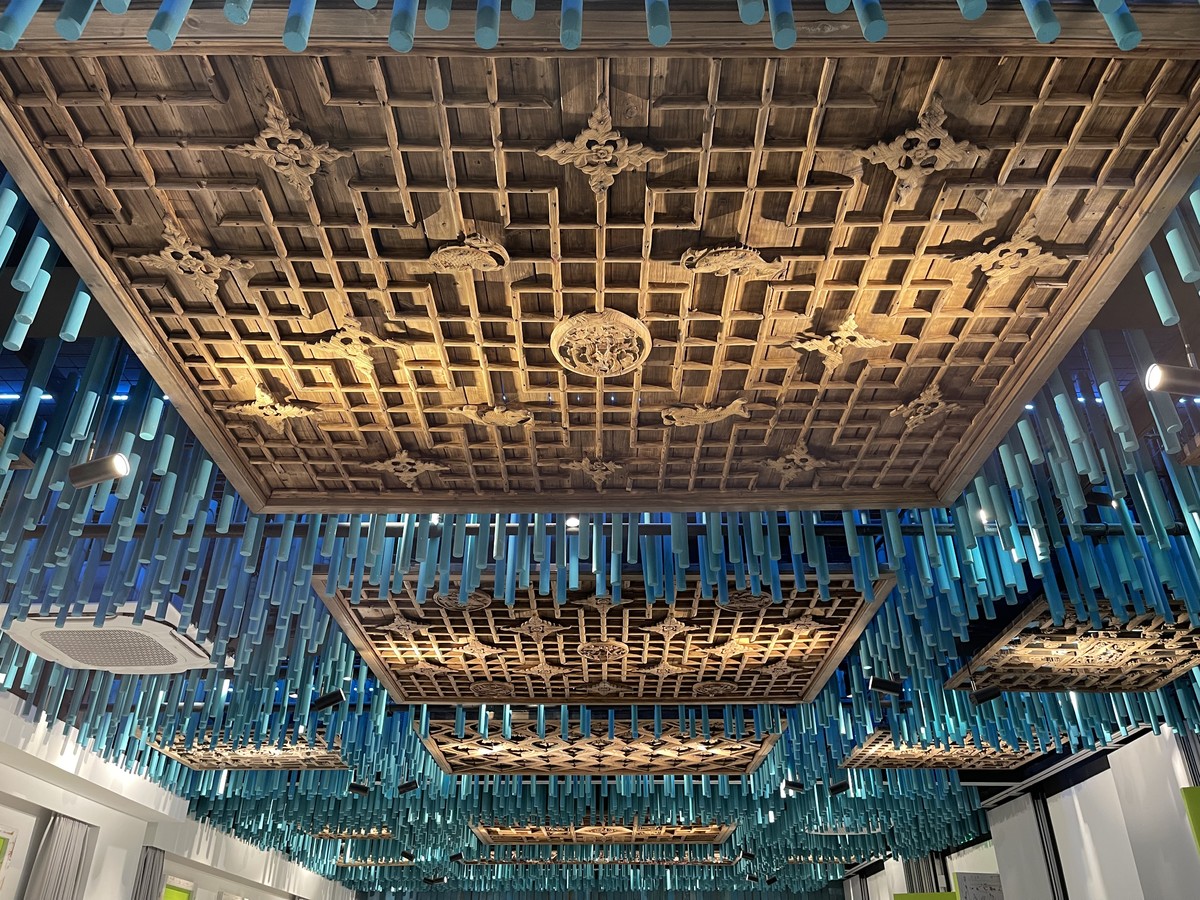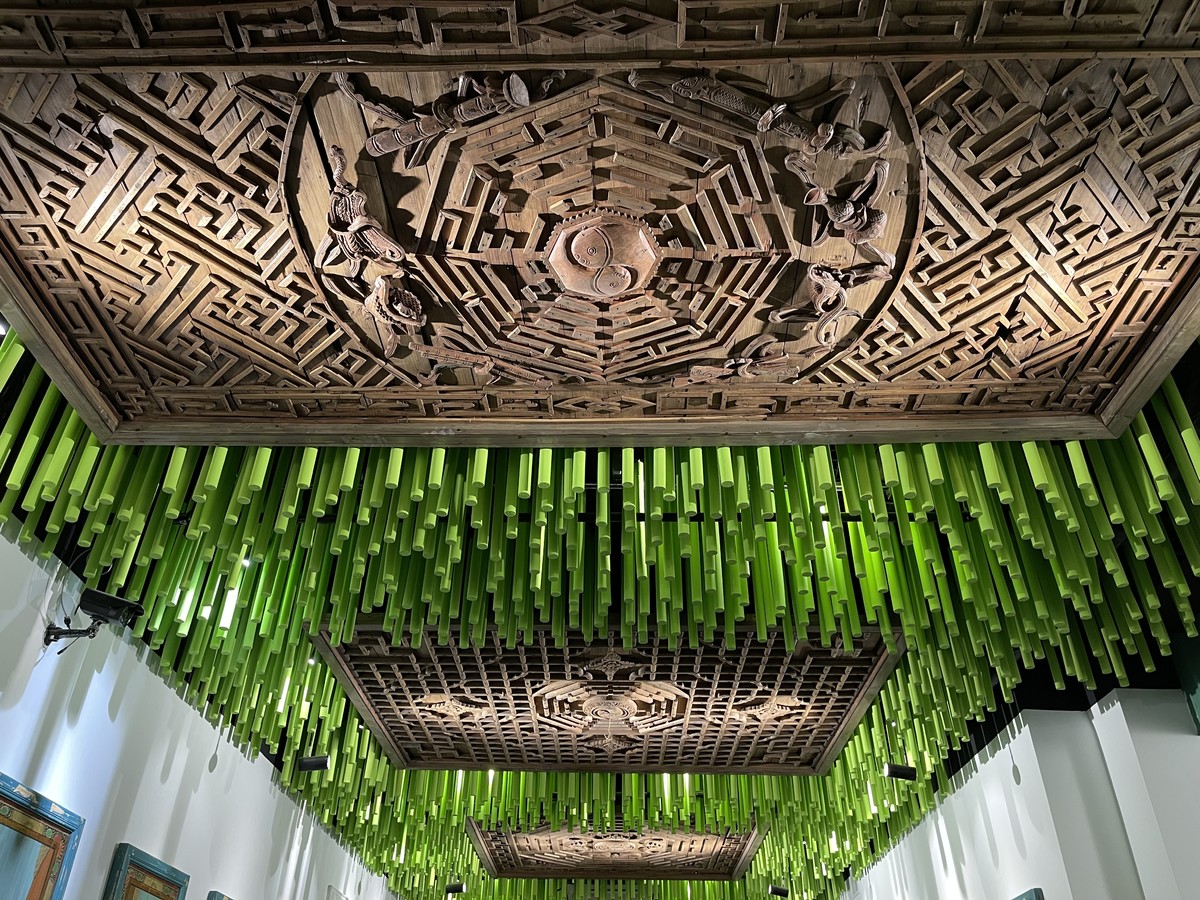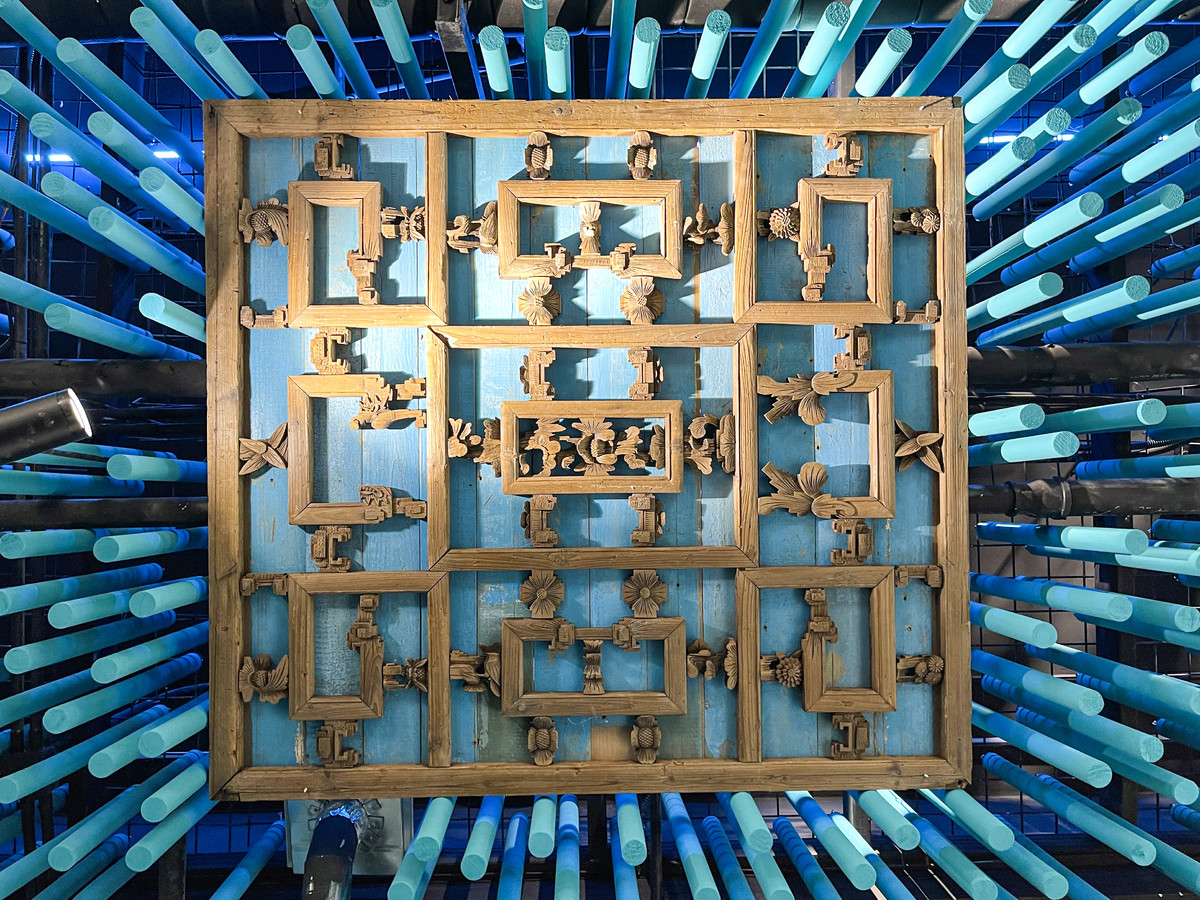 悦风厅总面积达296平方米
同时容纳220人进行活动
可分为面积不同的三个单独的宴会厅
也可将悦风厅Ⅰ&Ⅱ或悦风厅Ⅱ&Ⅲ组合使用
拥有两面1.9*5.4米超大LED屏及点歌机等
视听影音系统和多媒体设备
满足客户的不同活动需求
悦风厅内天花板展示有21块别具风韵的藻井
让您进行圆满的会务活动时
亦能享受精美绝伦的传统民间艺术
The 296 sqm Gallery can be separated into three independent banquet rooms.
The Gallery is equipped with a state of the art audio visual system and multi-media system including two 4K HD LED Screens (5.4m x 1.9m) and KTV system.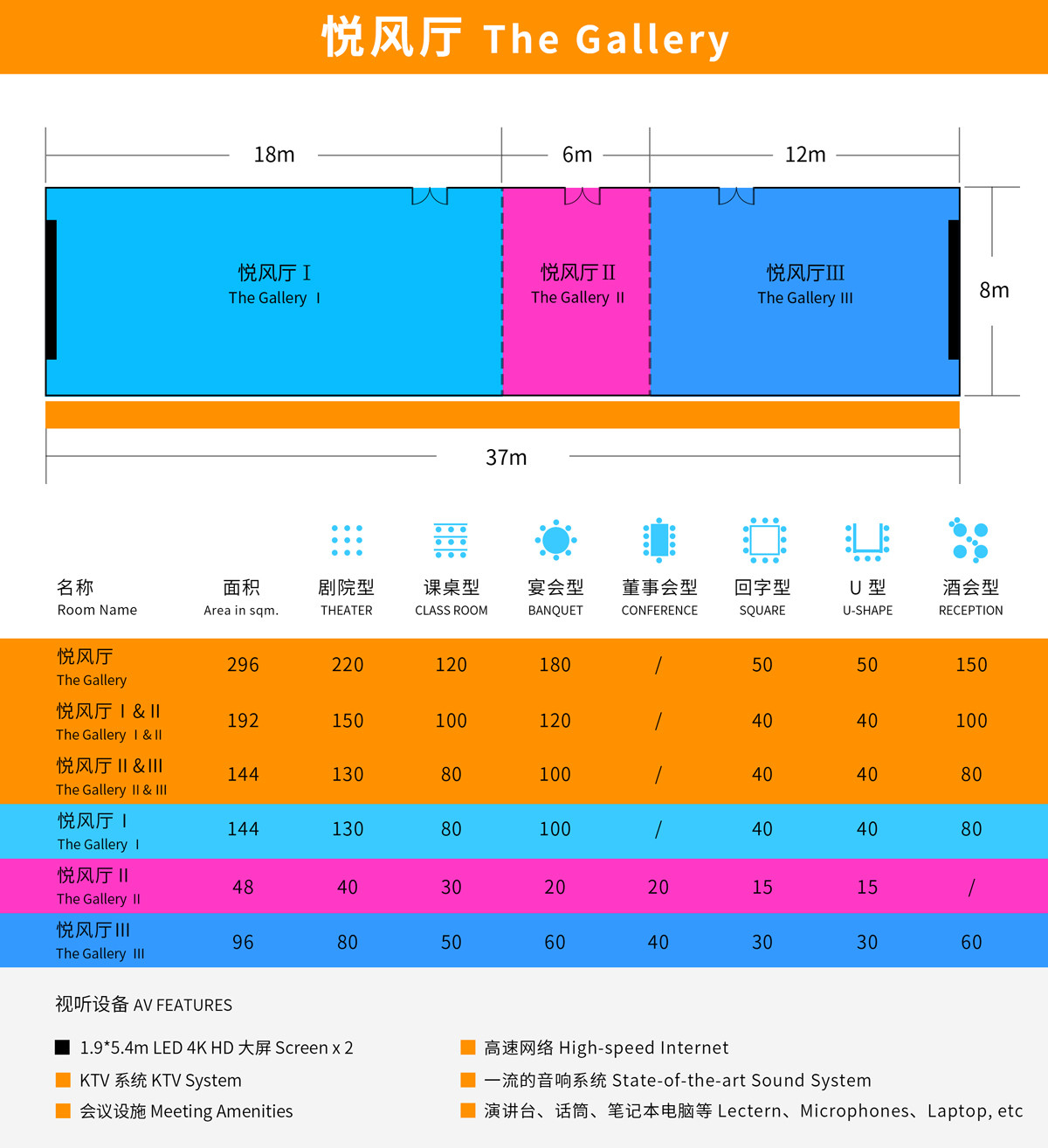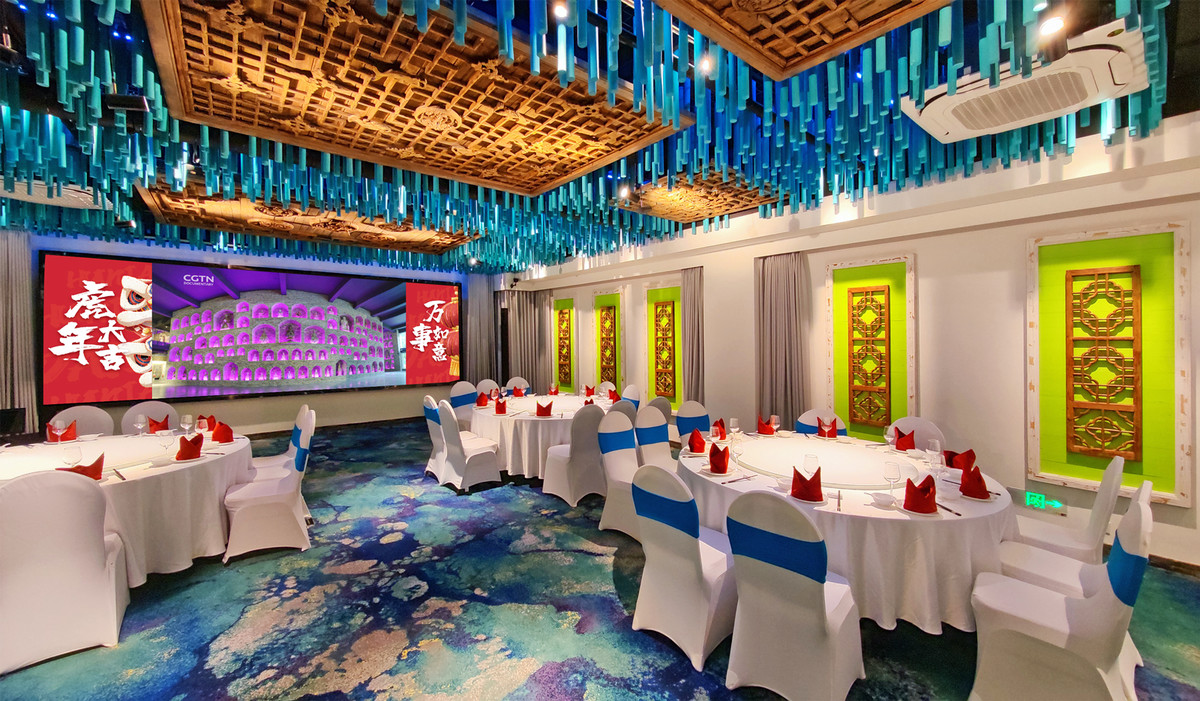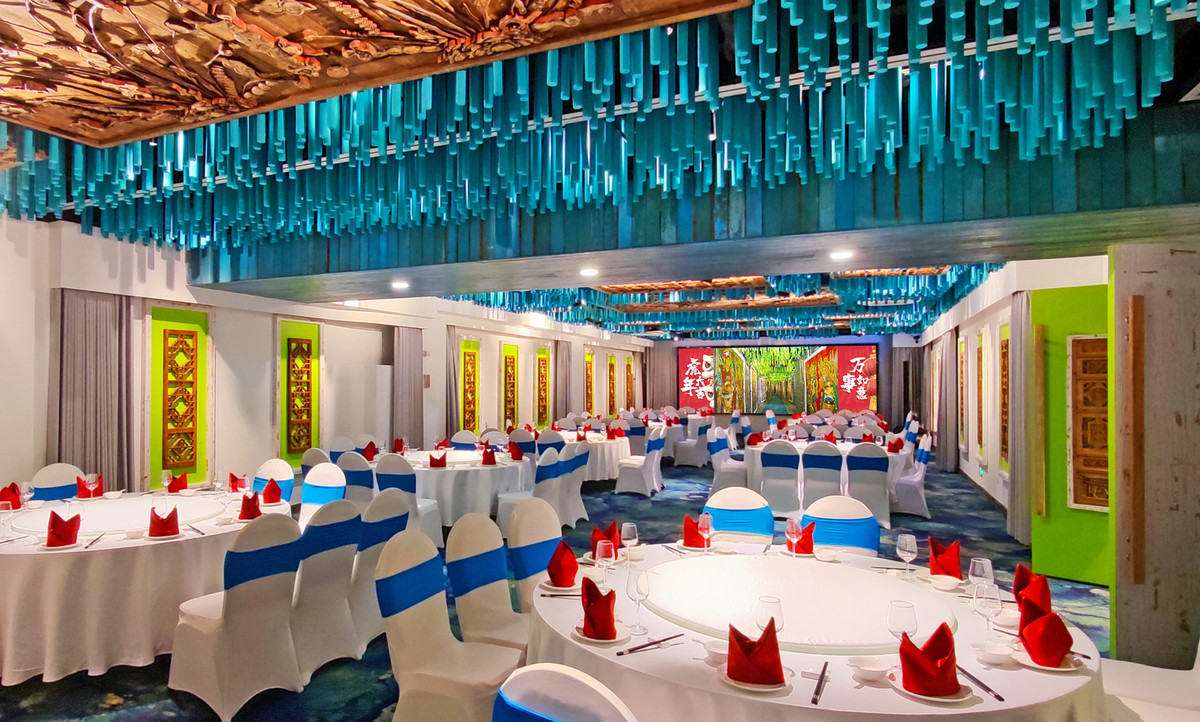 悦礼厅总面积达97.5平方米
可同时容纳60人
适合进行中小型的会议及宴会
天花板的10块巧夺天工的藻井
为场所增添艺术氛围
The 97.5 sqm Collector's Room can hold up to 60 people and is perfect for medium or small meetings and banquets.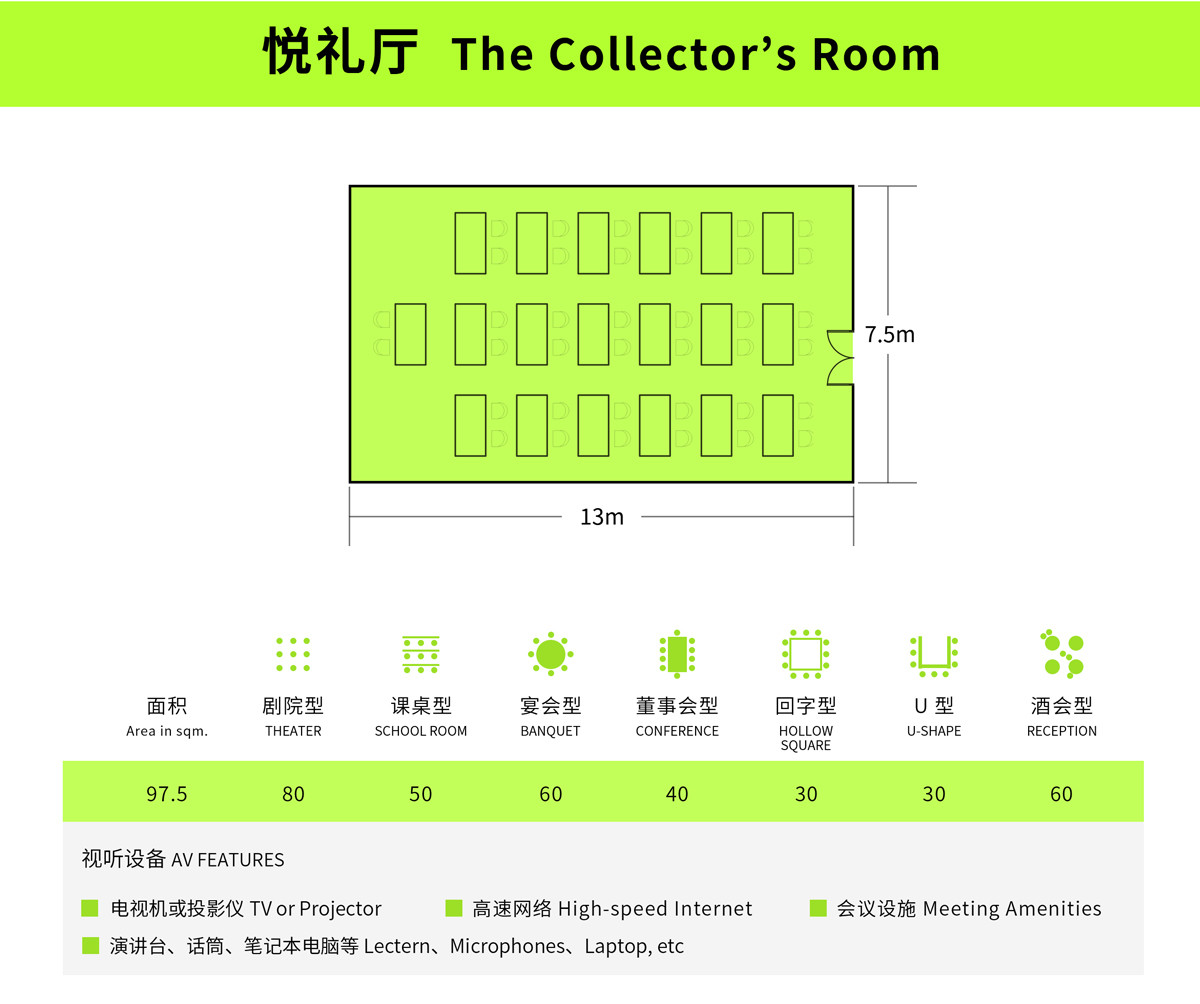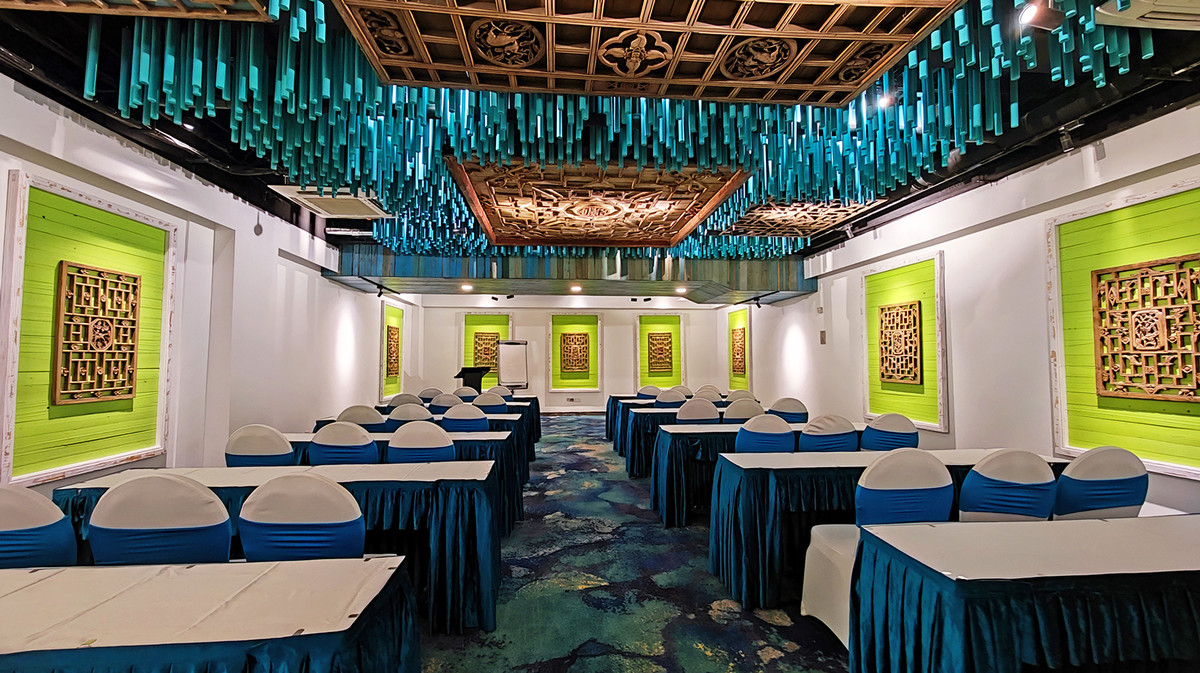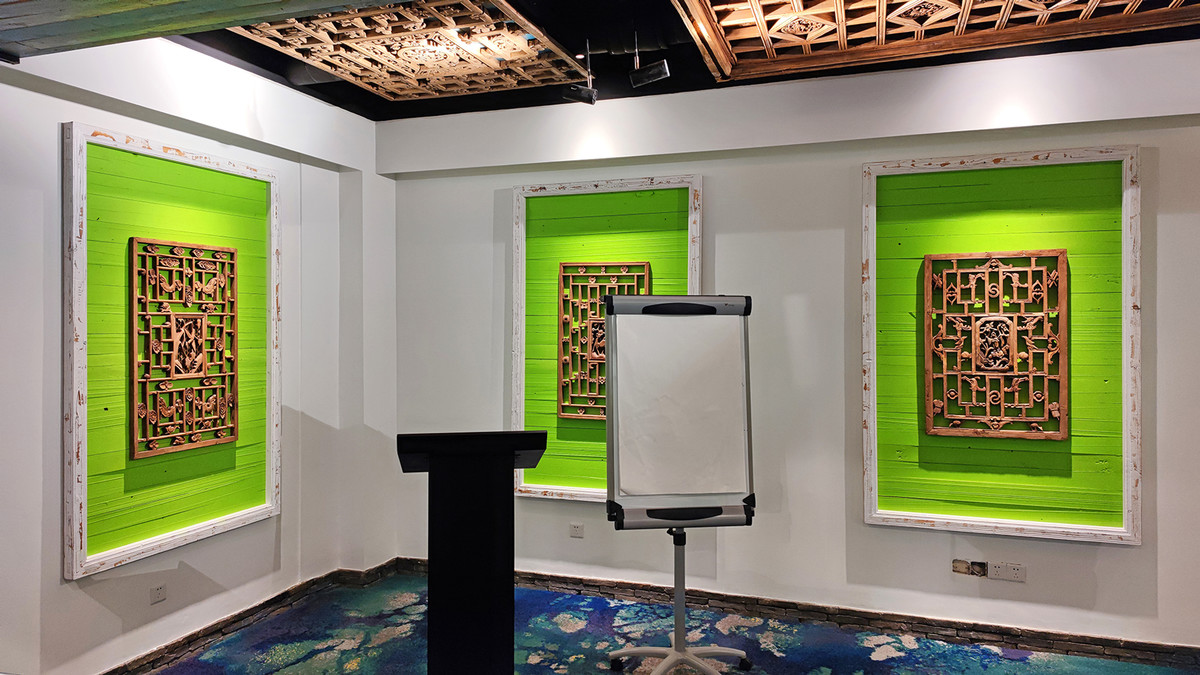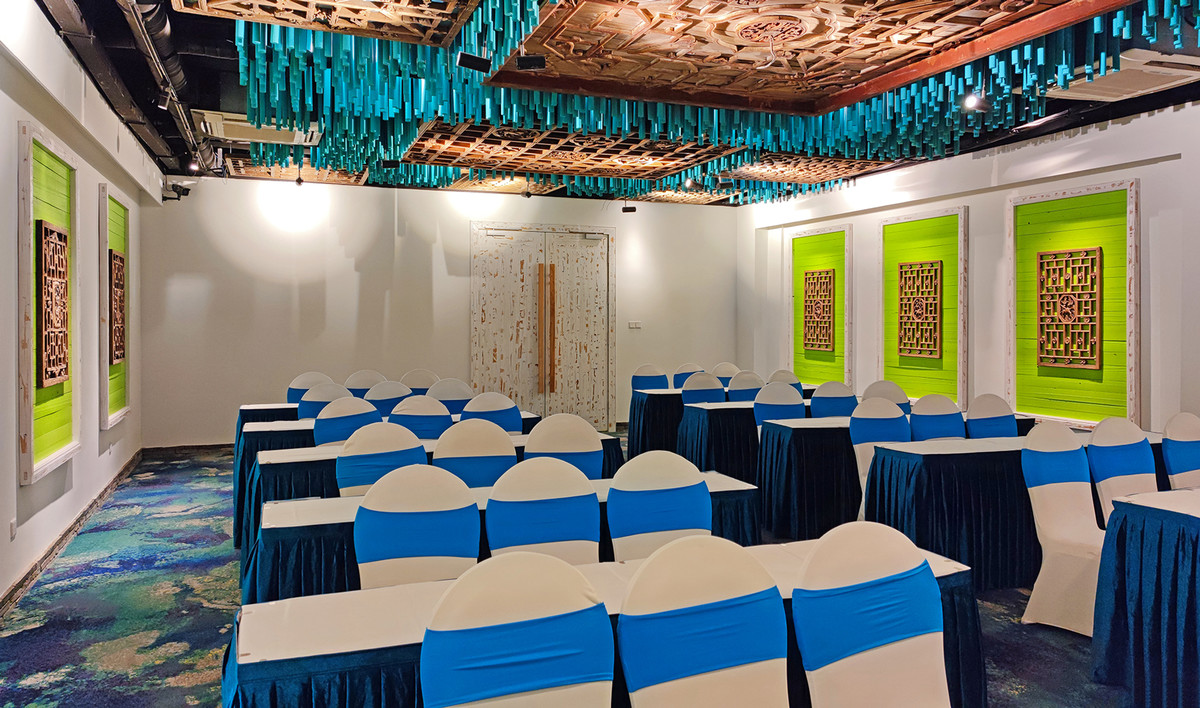 悦雅厅/悦颂厅
The Founder's Room/The Curator's Room
悦雅厅/悦颂厅均为35平方米的私密空间
拥有高清电视、投影仪、音响、白板、
讲台、话筒、笔记本电脑等定制化设施
可以满足高端私人会议的各类需求
Serving as private space with an area of 35 sqm respectively, the Founder's Room and the Curator's Room are both equipped with an HD TV, perfect for private meetings.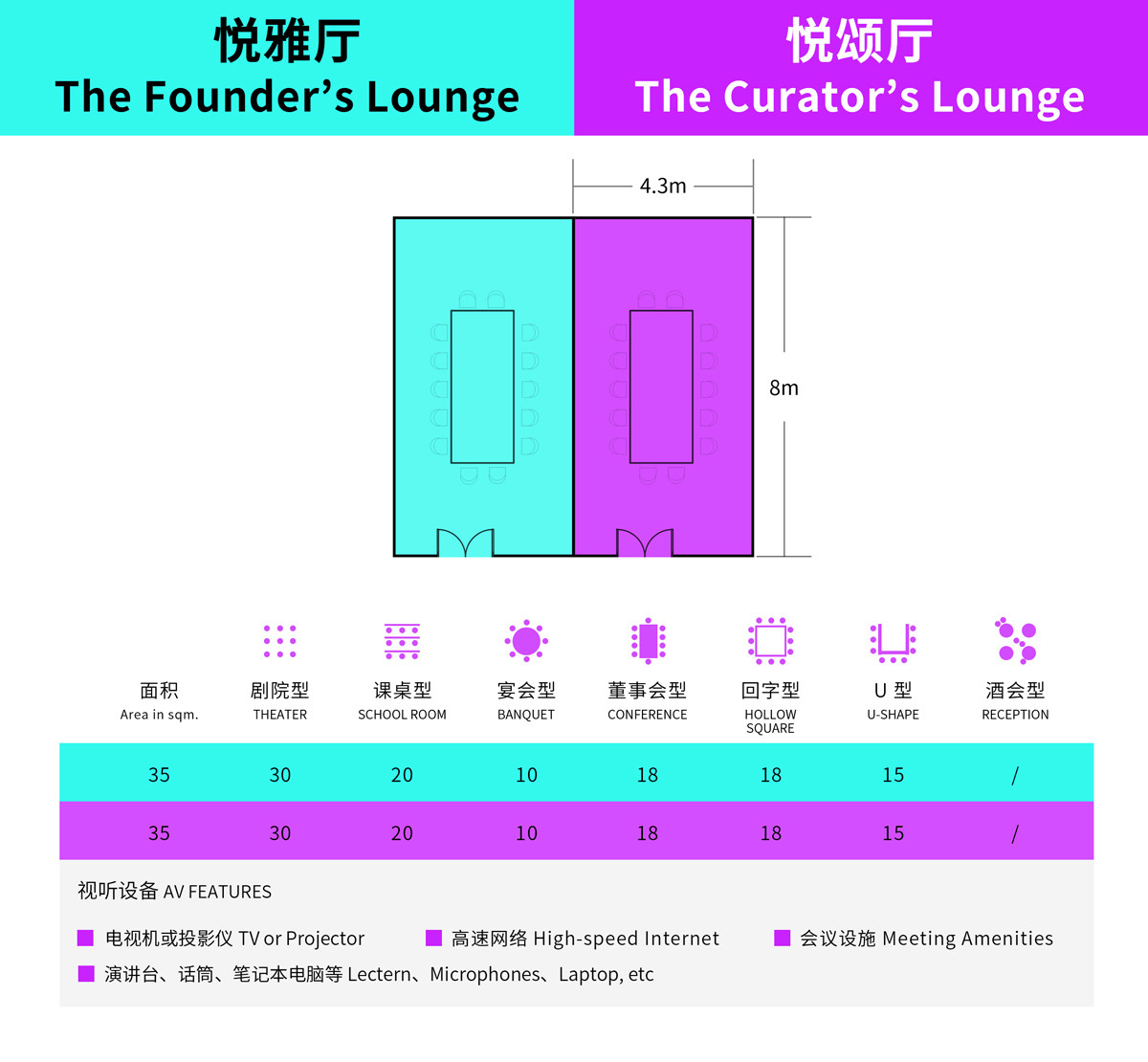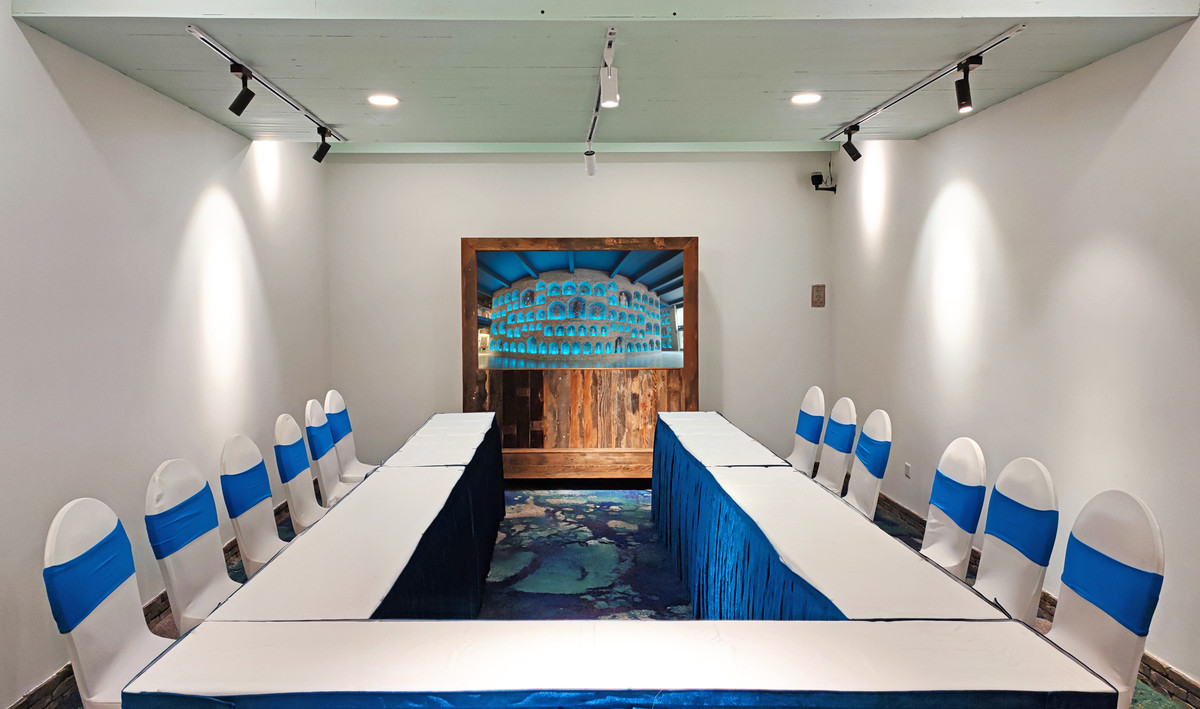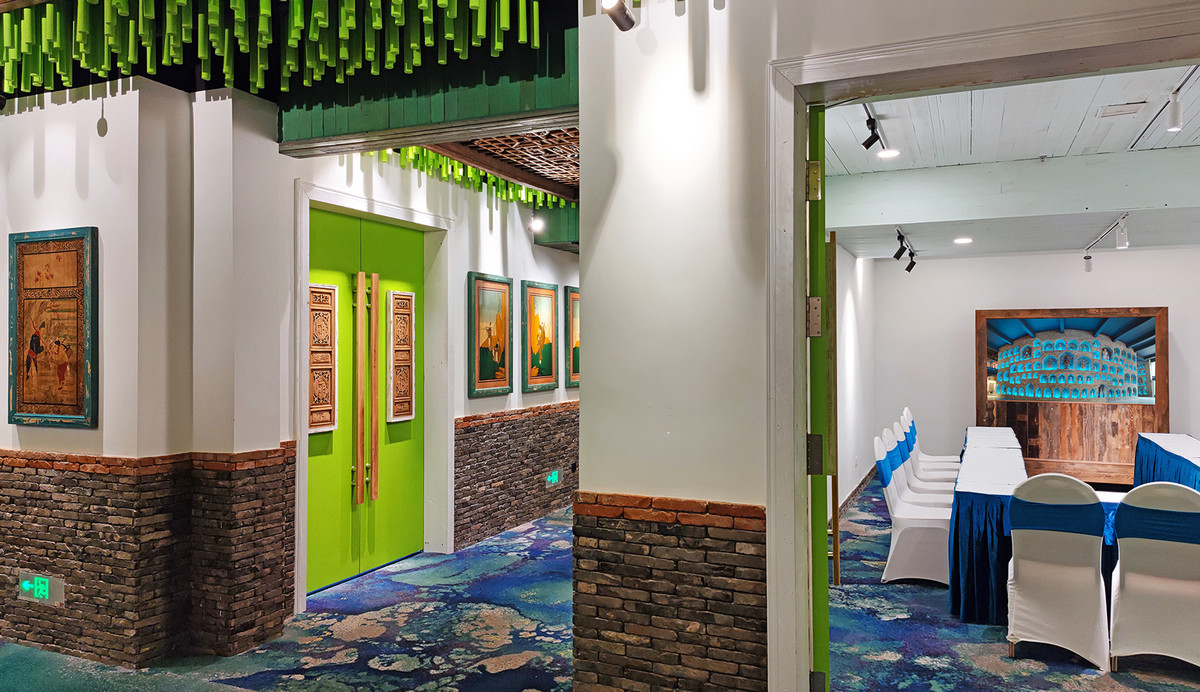 优越的地理位置
Convenient Location
六悦文化园坐落于长三角中心的黎里古镇
上海及苏州仅需1小时左右车程即可到达
Located in the Lili Ancient Town in the heart of the Yangtze River Delta, the Six Arts Culture Park is only a one hour drive from dowentown Shanghai or Suzhou.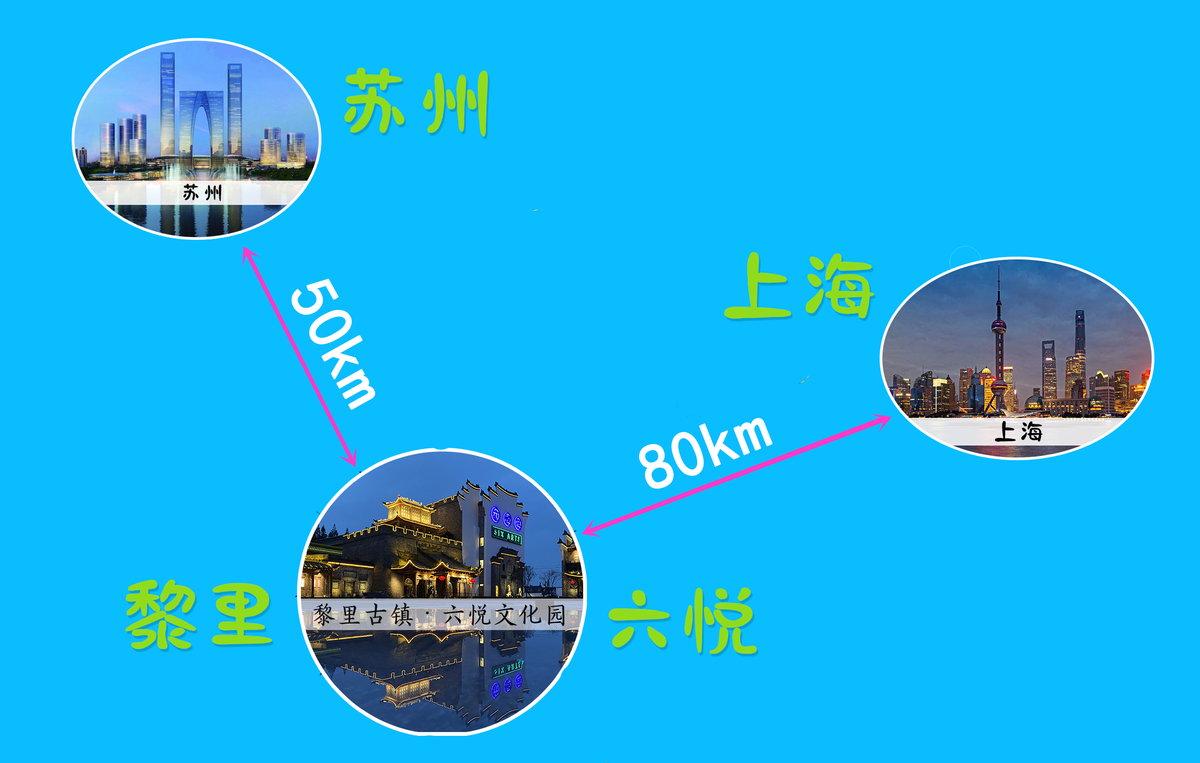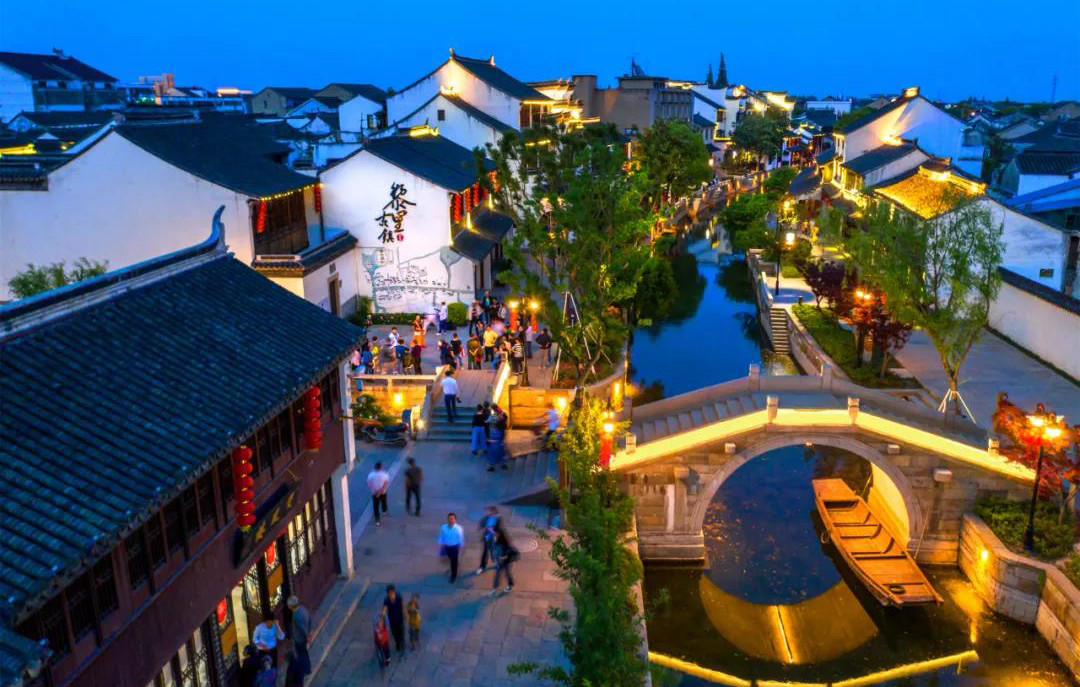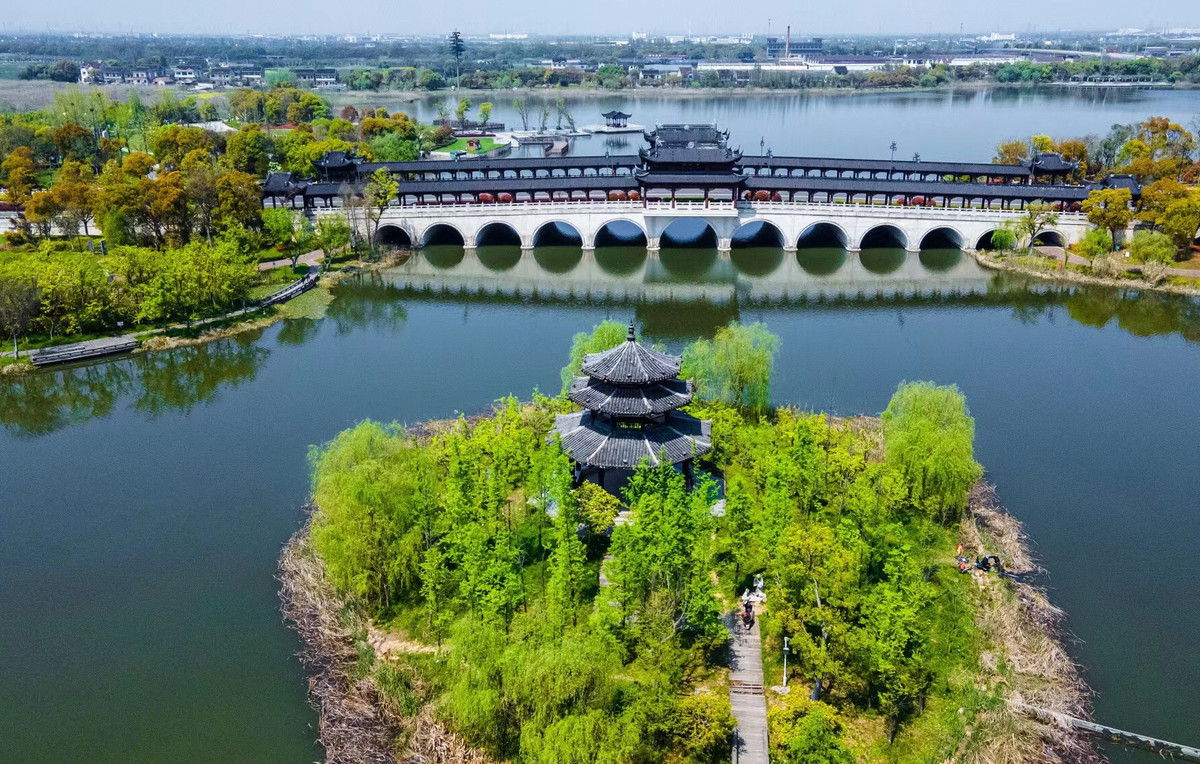 贴心的专业服务
Exceptional Service
六悦将整合各方资源为您服务
专属工作人员全程热情对接与协助
At Six Arts, our team will provide you with the best service and professional staff to assist with every need to make your meeting or event a success.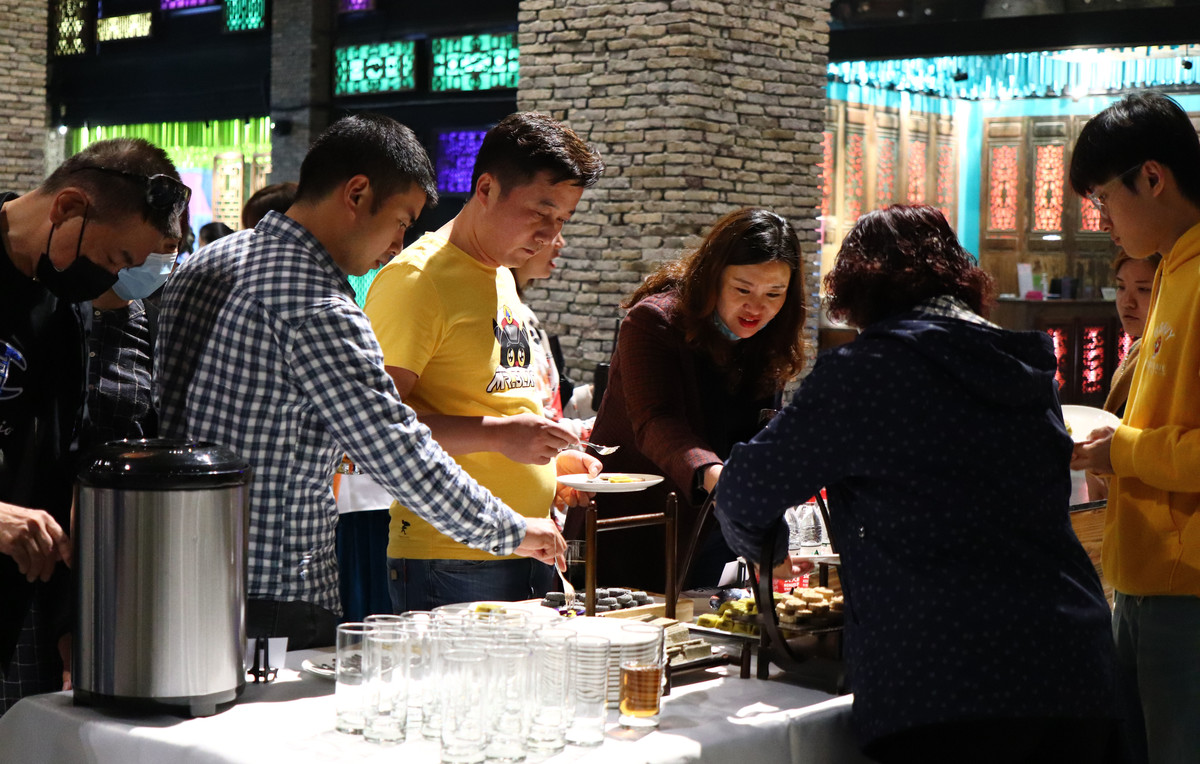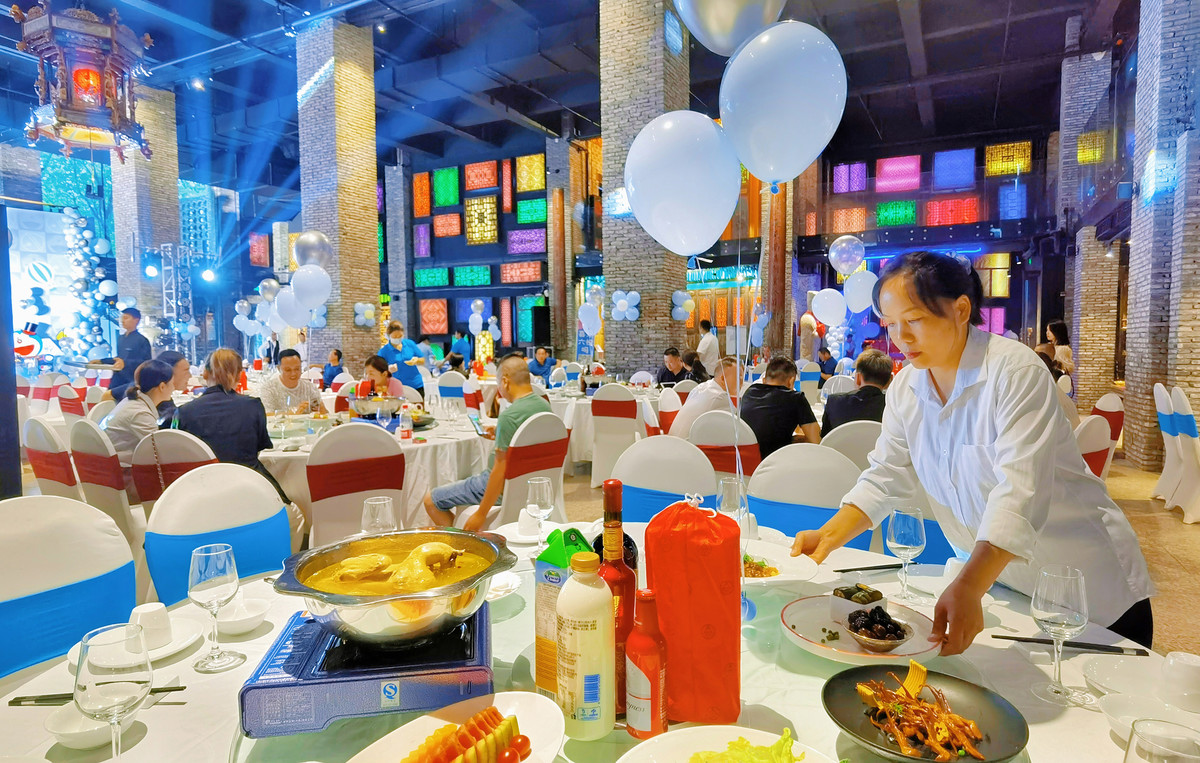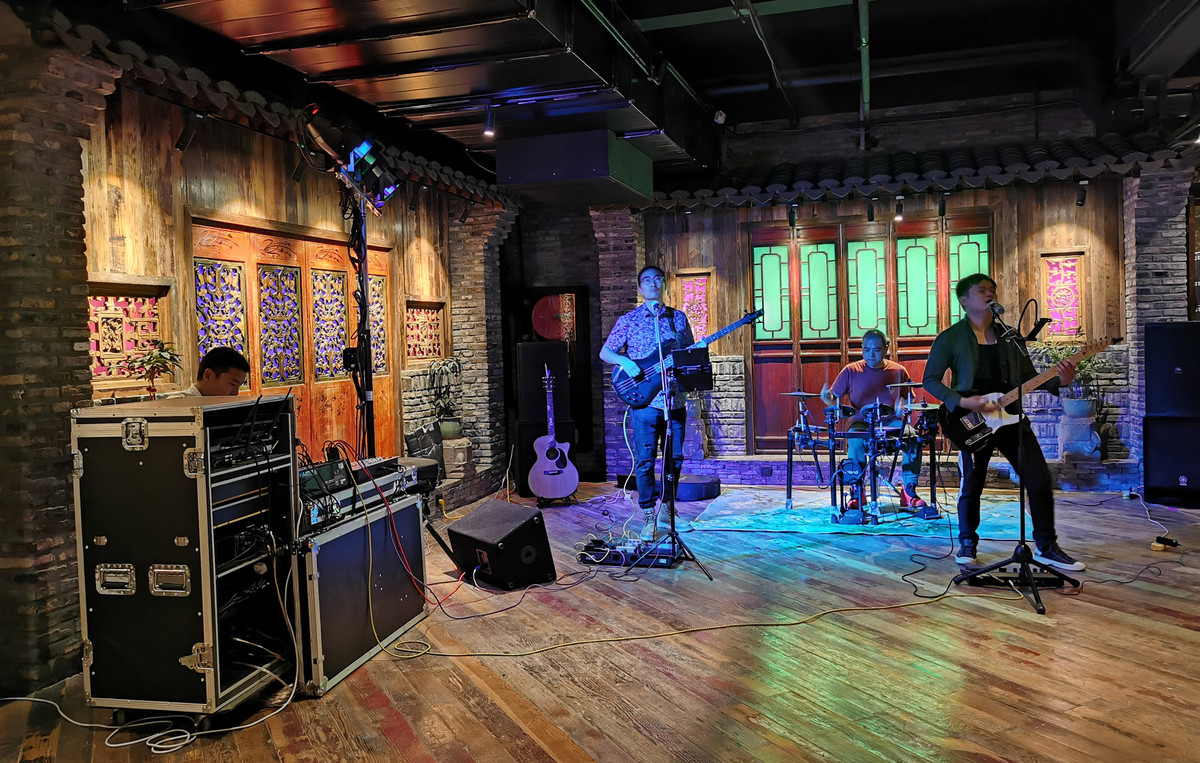 六悦·悦府楼大厨精选新鲜时令食材
用心烹调可供定制的美味新派苏帮菜
Our banquets feature the exceptional cuisine of Chef Zhang and The Fortune Restaurant team. Using fresh seasonal ingredients and masterful culinary presentations, our cuisine showcases an innovative approach to traditional Suzhou dining.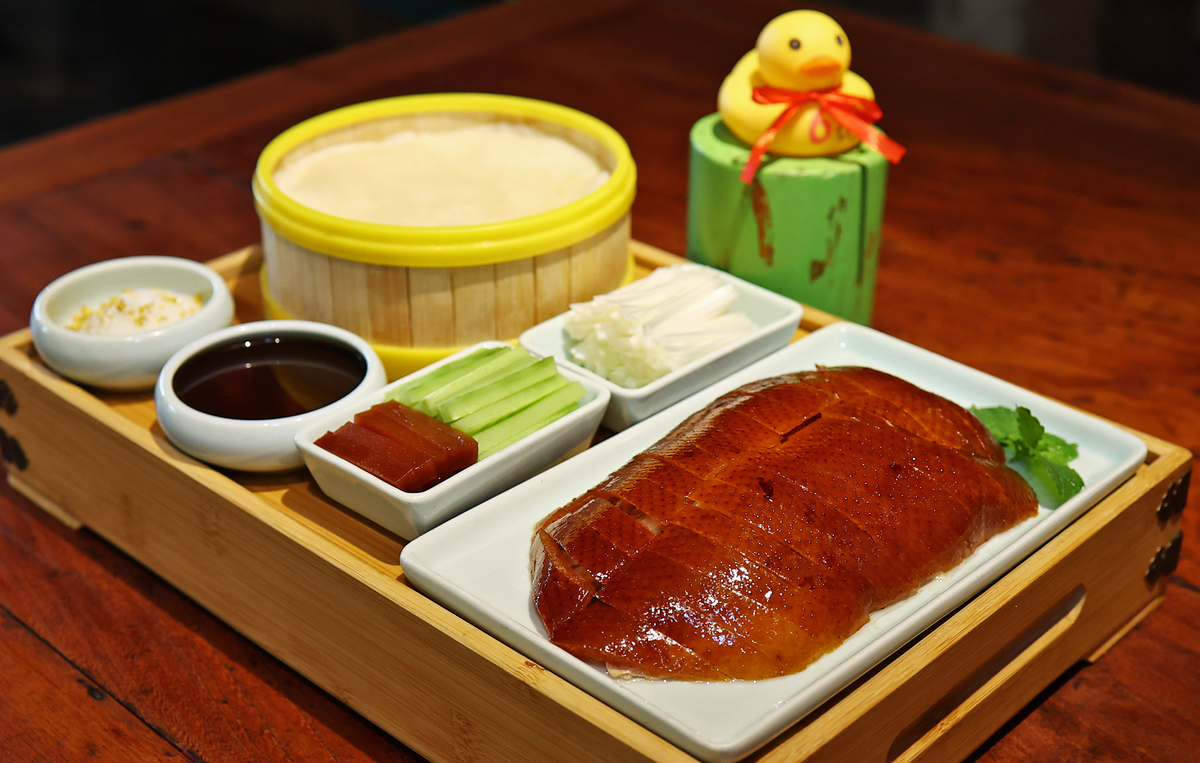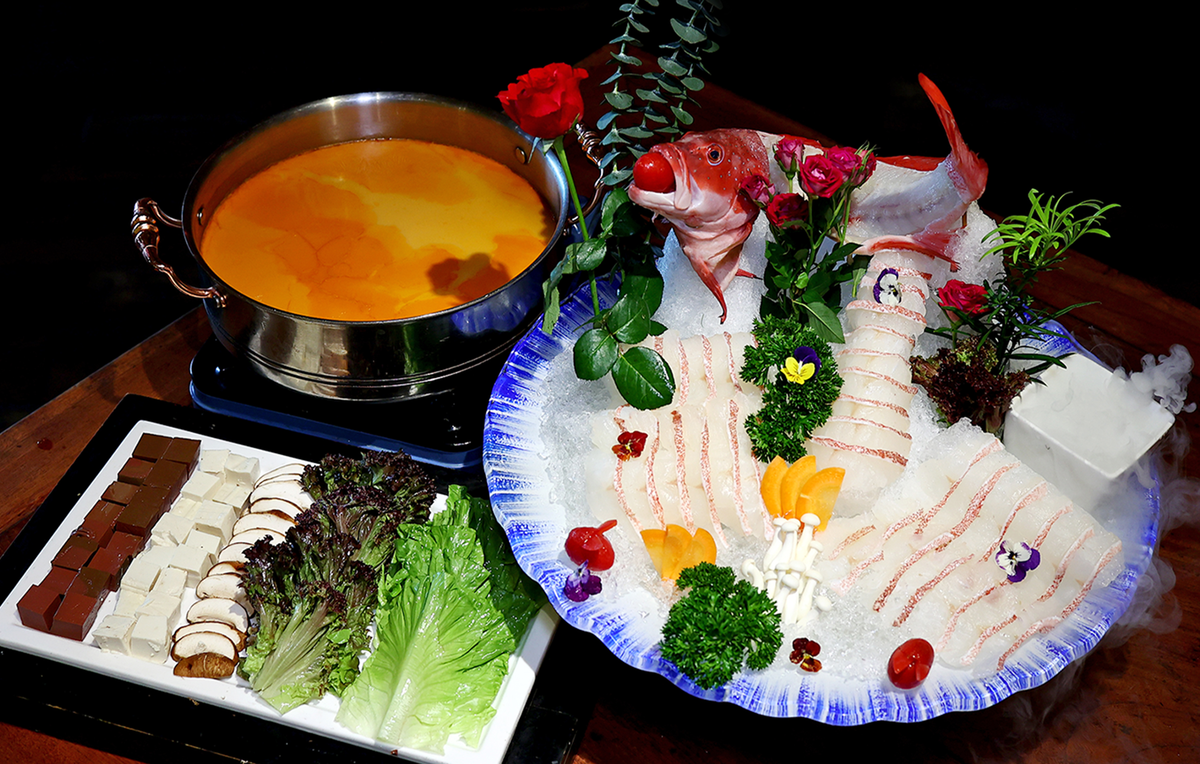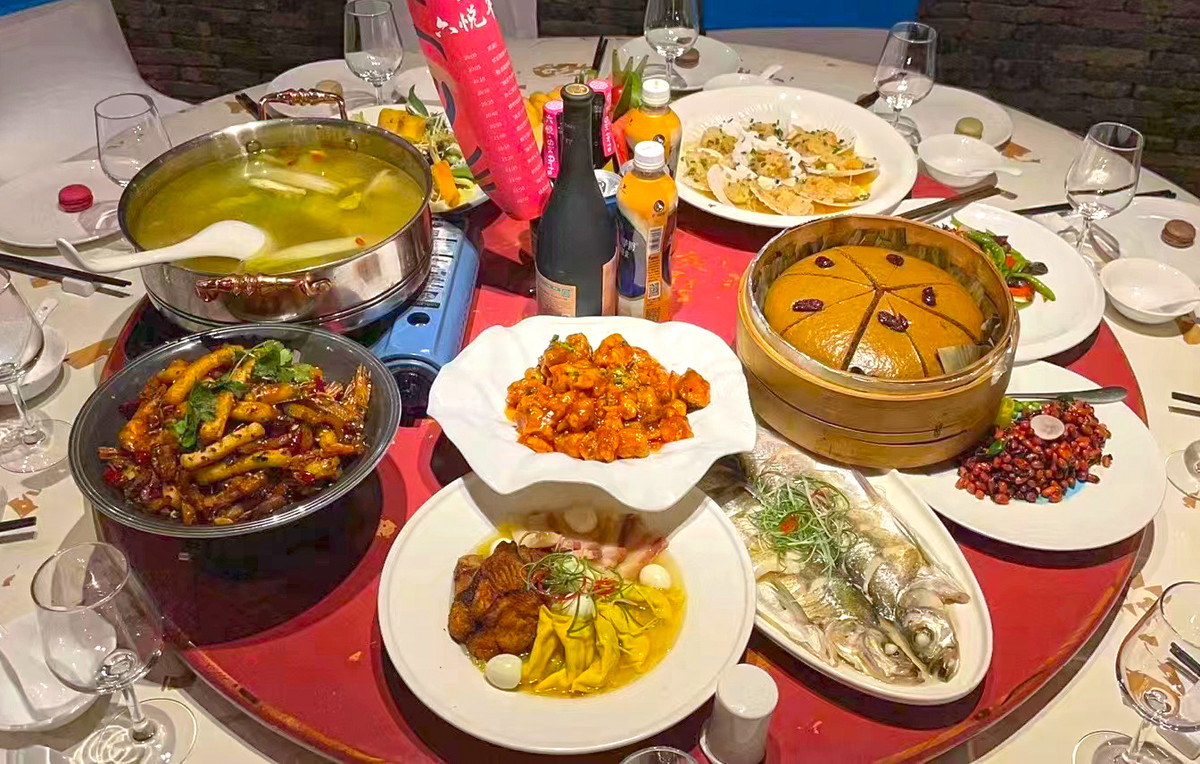 高端的住宿环境
High-end Accommodations
六悦庄博物馆酒店仅几步之遥
艺术品味与高端设施造就舒适的住宿环境
Located just a few steps from the museum, the Six Arts Museum Hotel provides guests with an opportunity to "live in a museum" with décor that combines traditional folk art with upscale hotel accommodations and high-end amenities.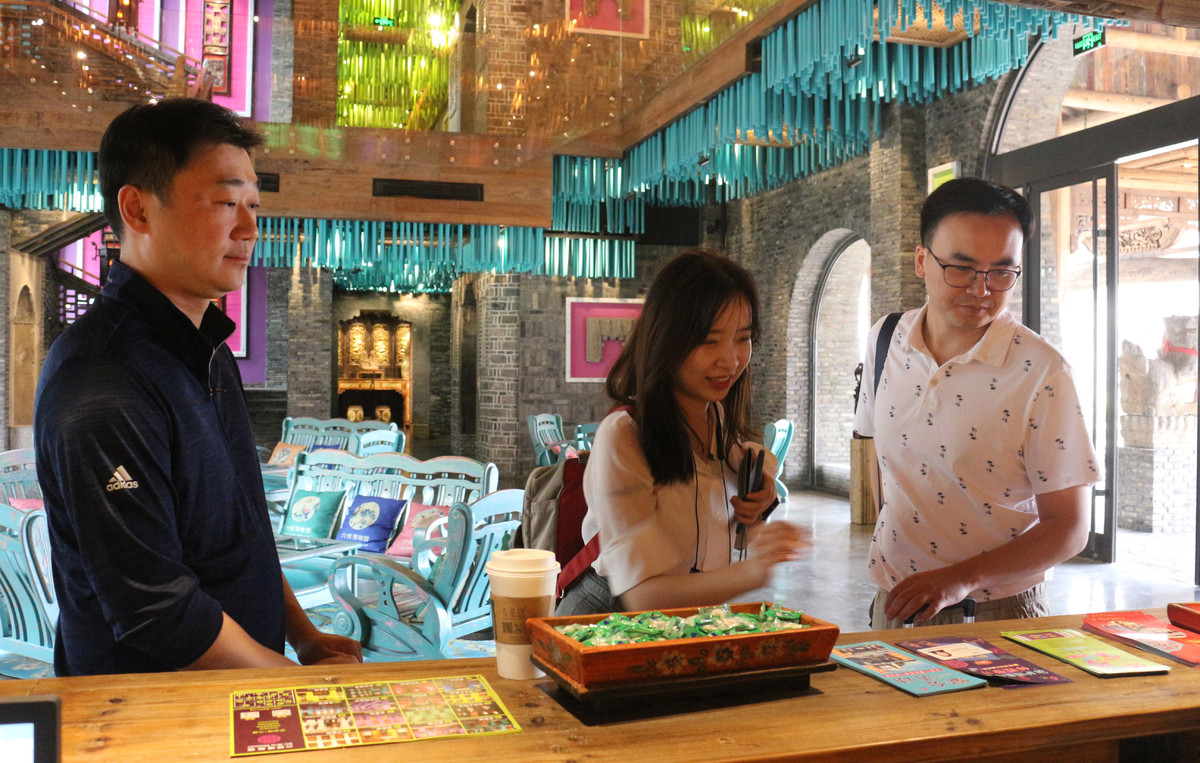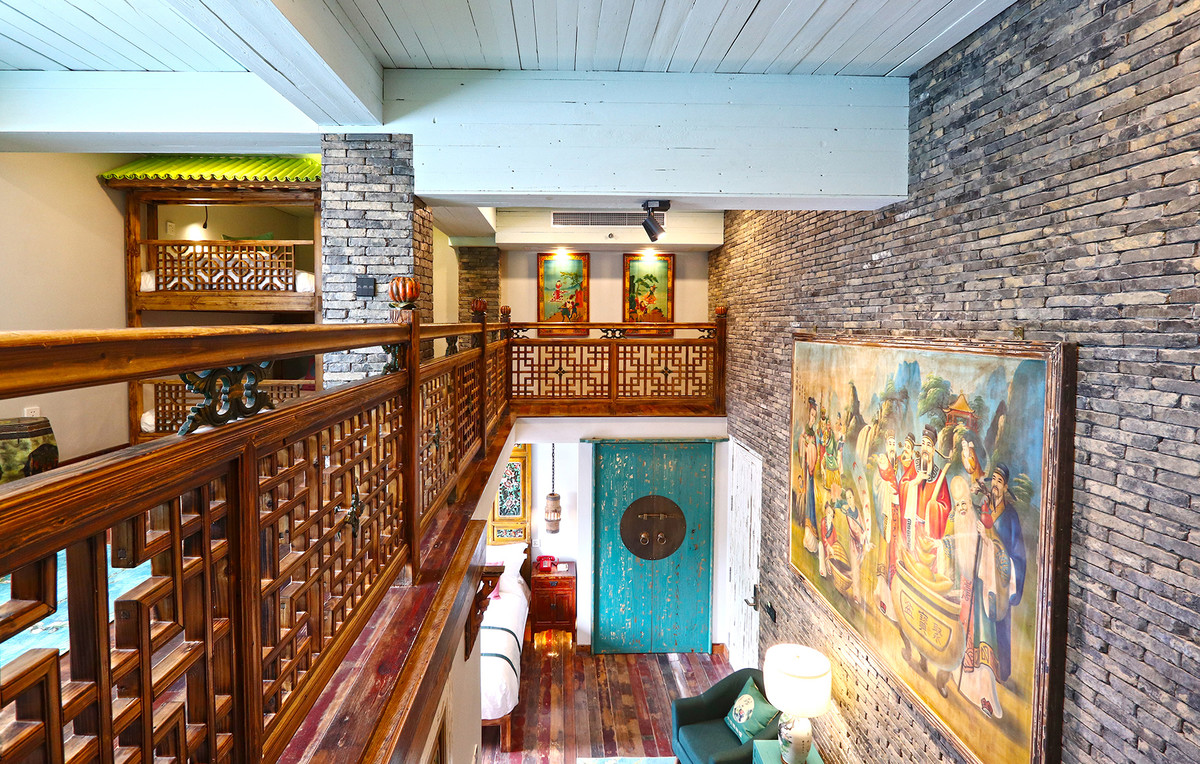 丰富的配套设施
Culture DIY and Gifts
藏品数量惊人,令人震撼的六悦博物馆
用全方位感官体验展示精美的民俗艺术
更有有趣的手工研学体验和
作为赠礼佳品的博物馆文创
The Six Arts Museum introduces the public to traditional Chinese folk arts and also holds a variety of creative cultural activities that can be customized for your meeting, event or banquet.
The cultural and creative items in the Six Arts Souvenir Shop are excellent gifts for friends and relatives.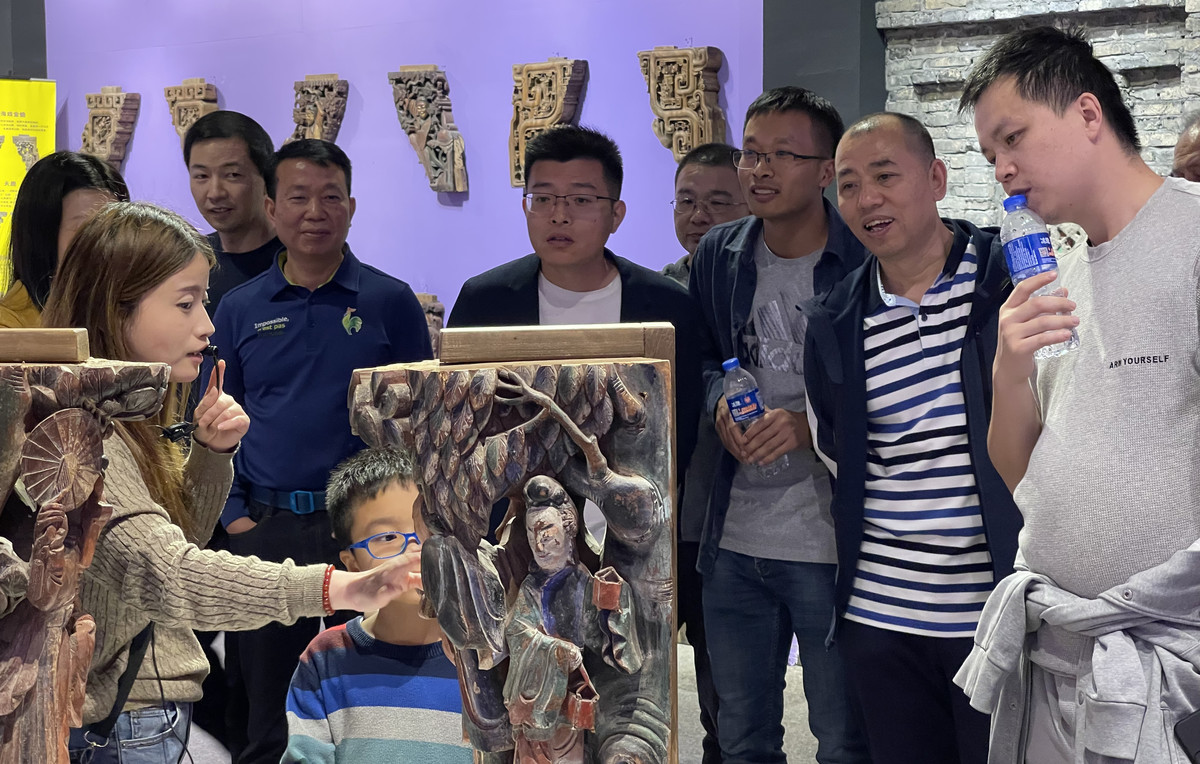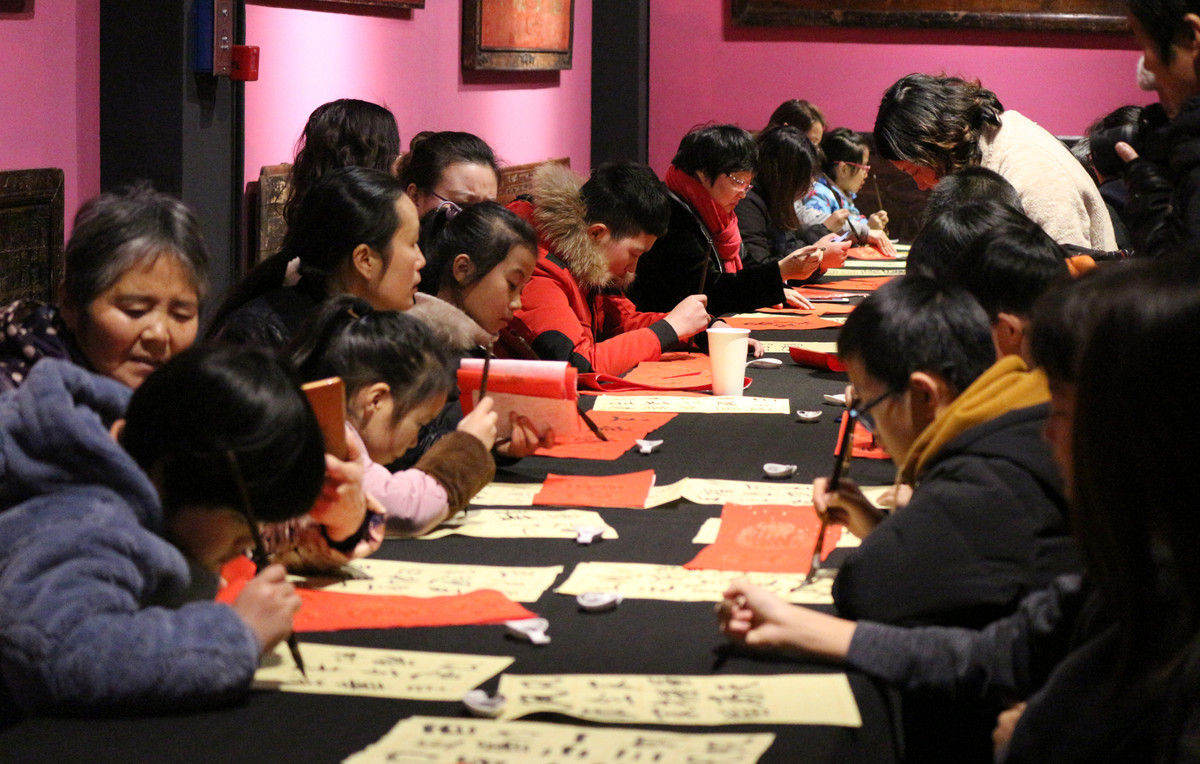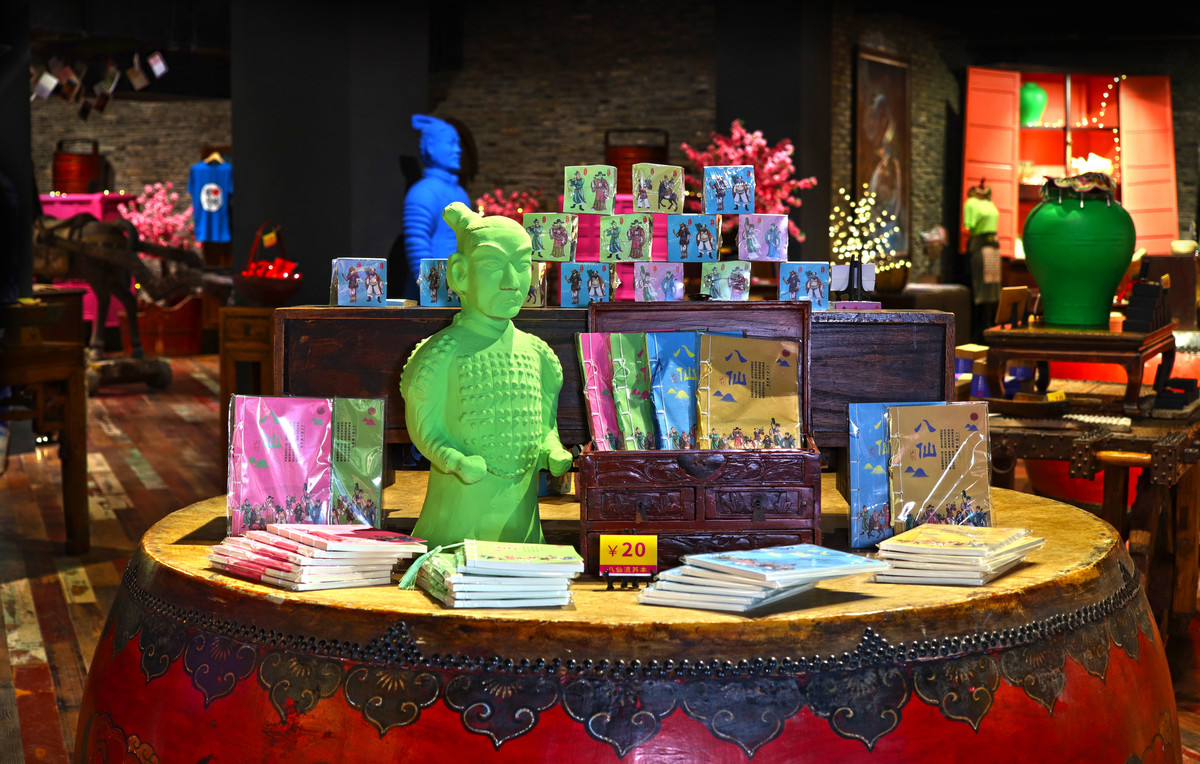 超大露天停车场,车位可达150个
停车场与多功能活动空间近于咫尺,停车便利
Just a few steps from the meeting and banquet spaces, the outdoor car park can hold up to 150 vehicles.
融入民俗艺术品的室内设计与装修
高端专业的各类设备与贴心服务
您可在此举办会议、宴会、酒会、展会
绝对是一次愉快且难忘的体验
无限可能,尽在六悦宴会厅
As an extension of the Six Arts Museum, ancient paintings, carvings, ceilings and other pieces of art have been integrated into the interior design and decoration of the entire Meeting and Banquet Spaces, making it one of the most unique and exquisite venues for meetings, conferences, banquets, receptions and exhibitions. Our high-end facilities and exceptional service will certainly provide each of our guests with an unforgettable experience!
会议、宴会预定热线:
(512) 6395 7388
199 5120 3288
To reserve your conference or banquet:
(512) 6395 7388
199 5120 3288