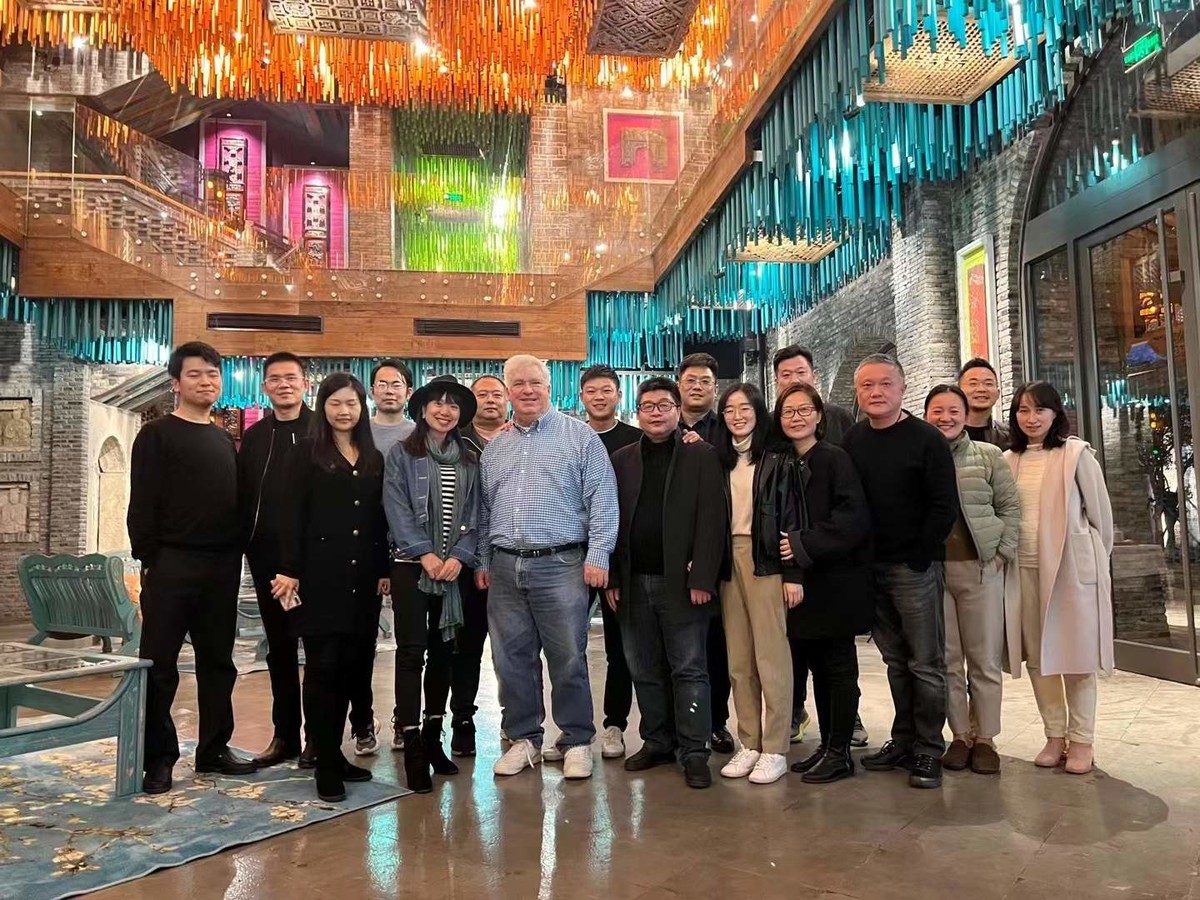 中国建筑的历史与中国文明史
相生相伴,源远流长
古建筑是中国文化艺术
最生动、具体、直观的集中体现
古建筑保护与修缮的重要性显而易见
Chinese architecture has evolved in line with Chinese civilization.
Ancient Chinese architecture is the most vivid and direct embodiment of Chinese culture and art.
As a result, the preservation and renovation of ancient architecture is of great importance.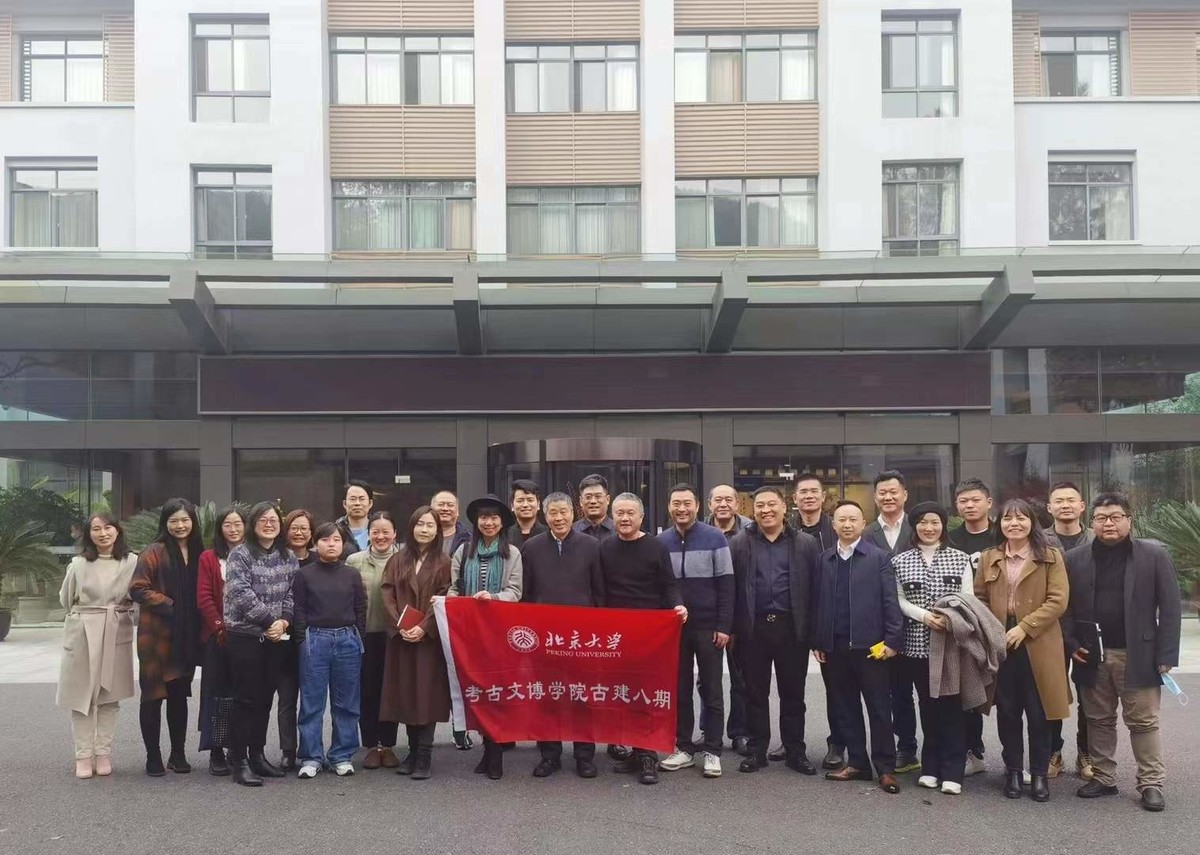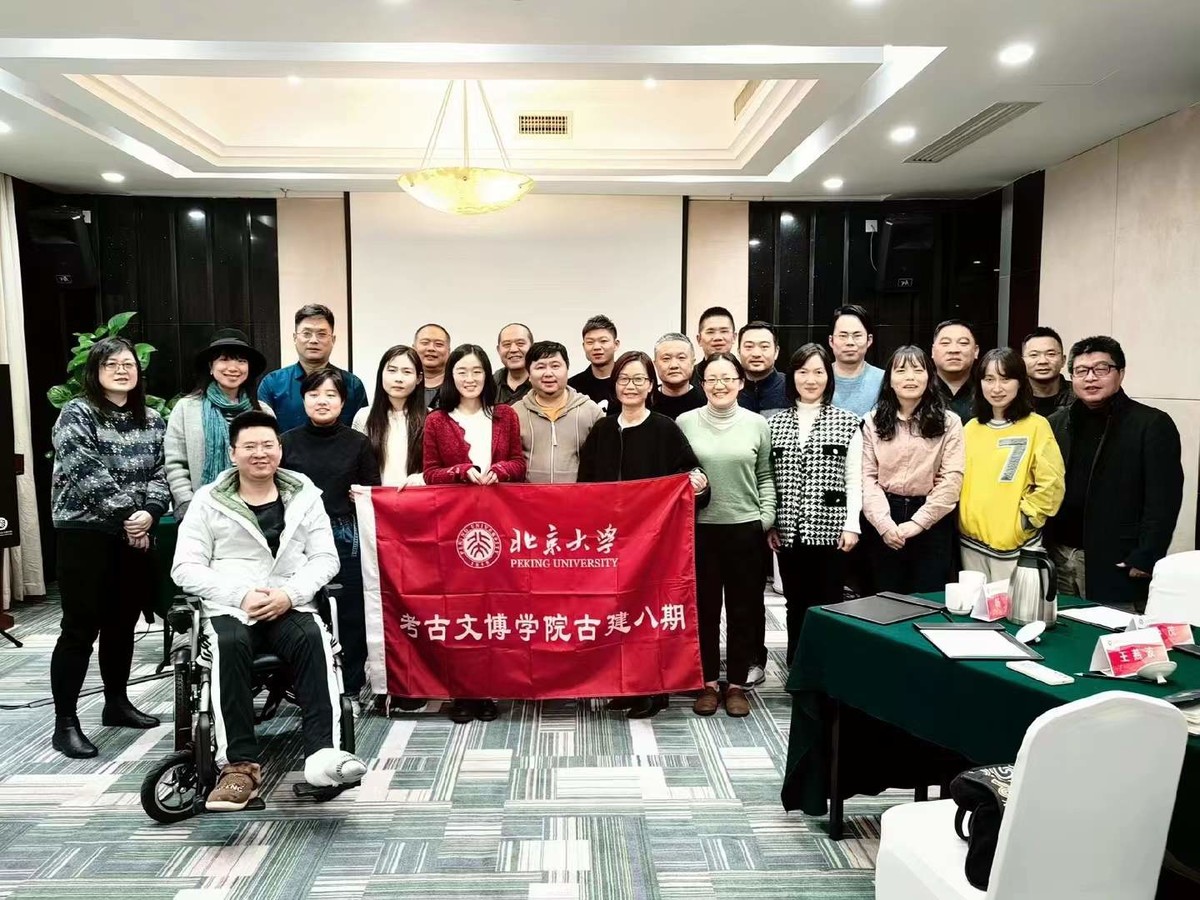 北京大学古建筑规划设计研修班
立足于北京大学考古文博学院的优势教学资源
由学院古代建筑专业优秀教师担纲
同时外聘一流专家亲临授课
研修班自2015年开办以来
已经先后培养了300余位全国各地古建菁英
The Ancient Architecture Plan and Design Research and Training Program boasts the superior education resources of Peking University's School of Archeology and Museology.
Since its founding in 2015, the program has featured lectures from top experts and has cultivated over 300 elite professionals from across China who specialize in ancient architecture.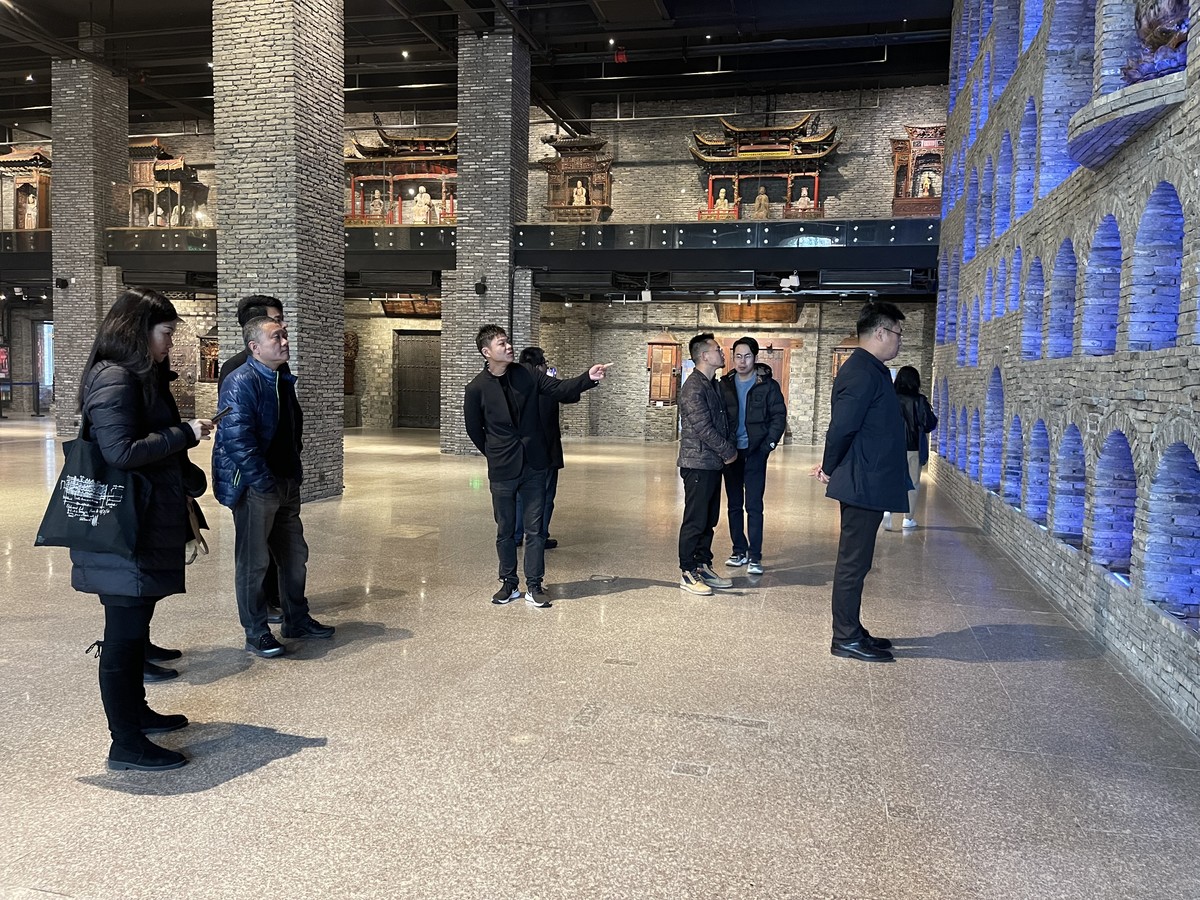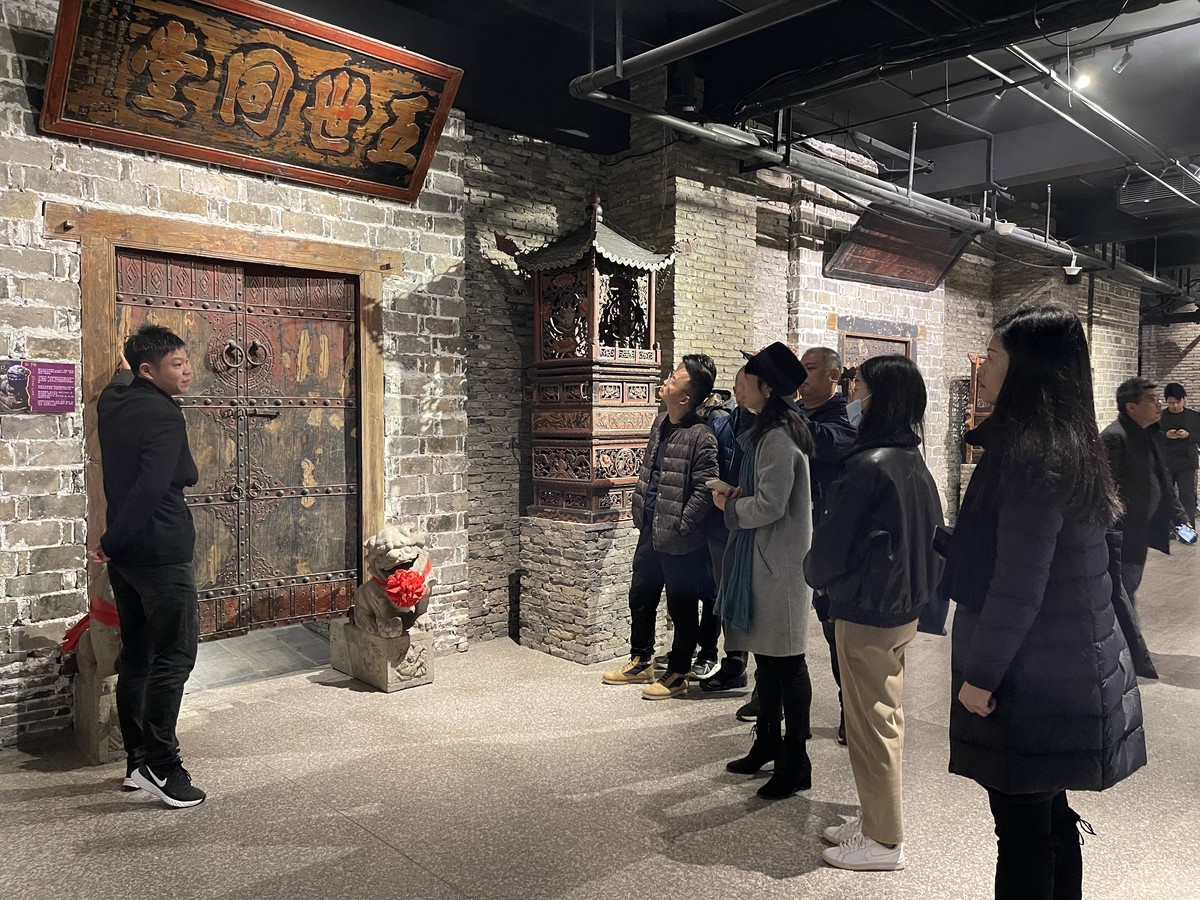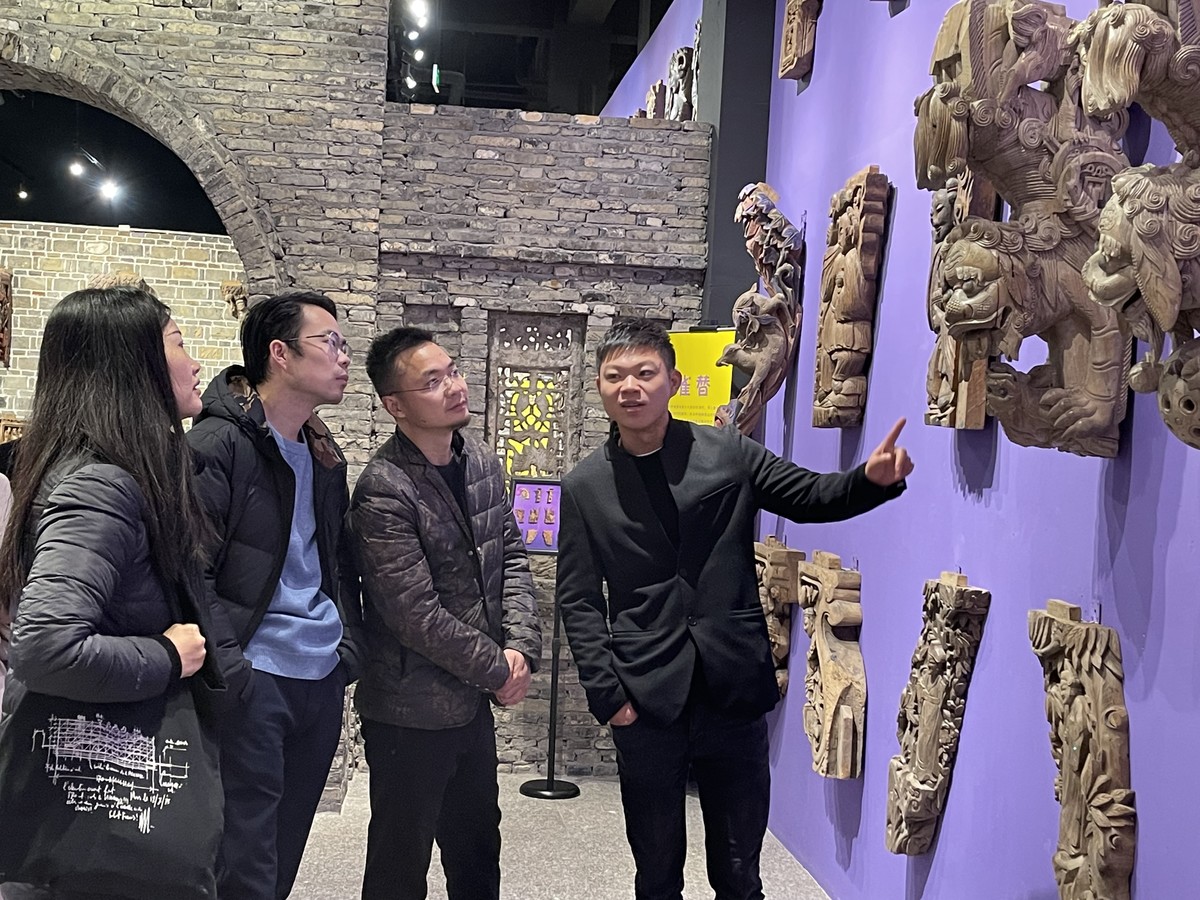 参观六悦博物馆
Visiting the Six Arts Museum
今年,六悦博物馆馆长陈杰先生
有幸成为北大古建研修班的一员
从专业学习中提高古建设计的业务能力和技术水平
之后运用到六悦文化园的建设发展中
This year, Mr. Jason Chen, the Six Arts Museum Curator, was accepted to join the program. Through this program, he is improving his expertise and skill in ancient architecture design, which is being applied to the expansion and development of the Six Arts Culture Park.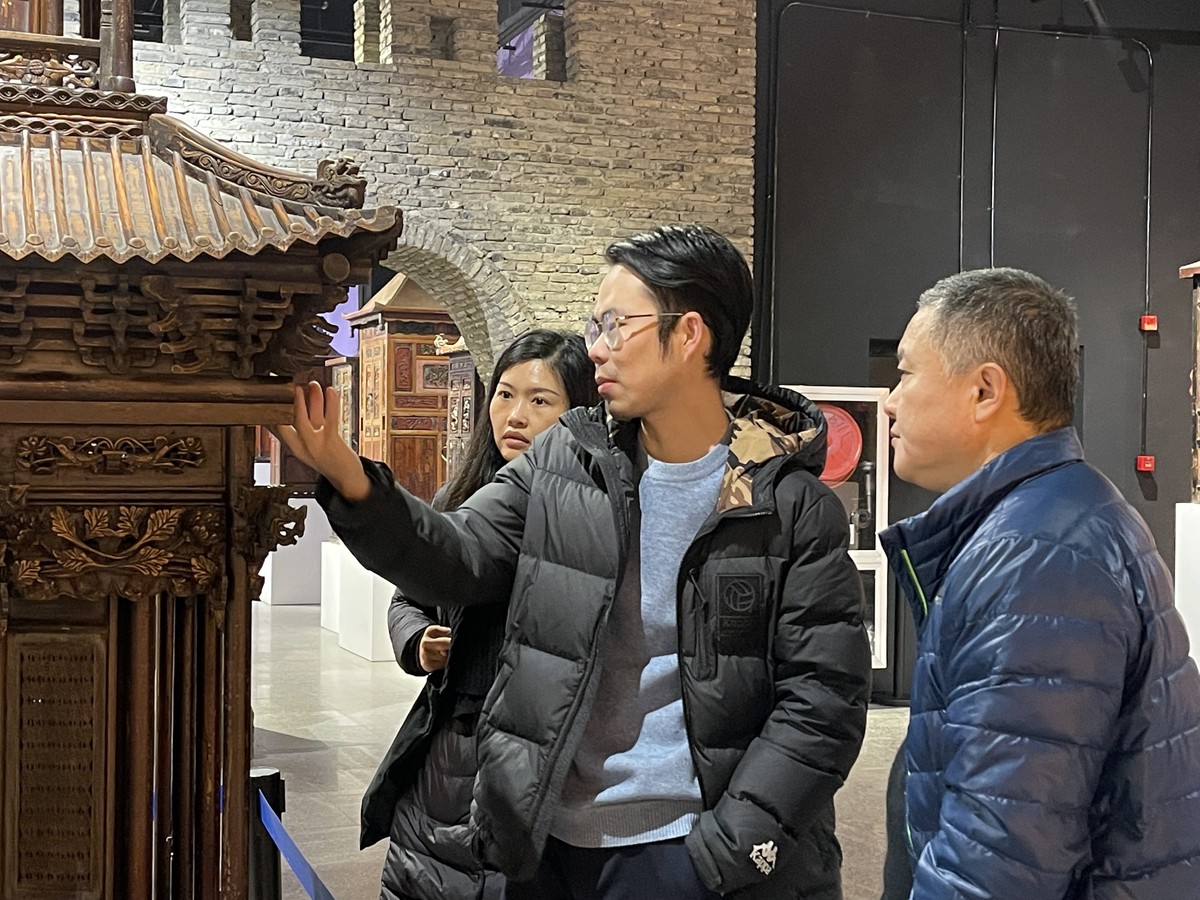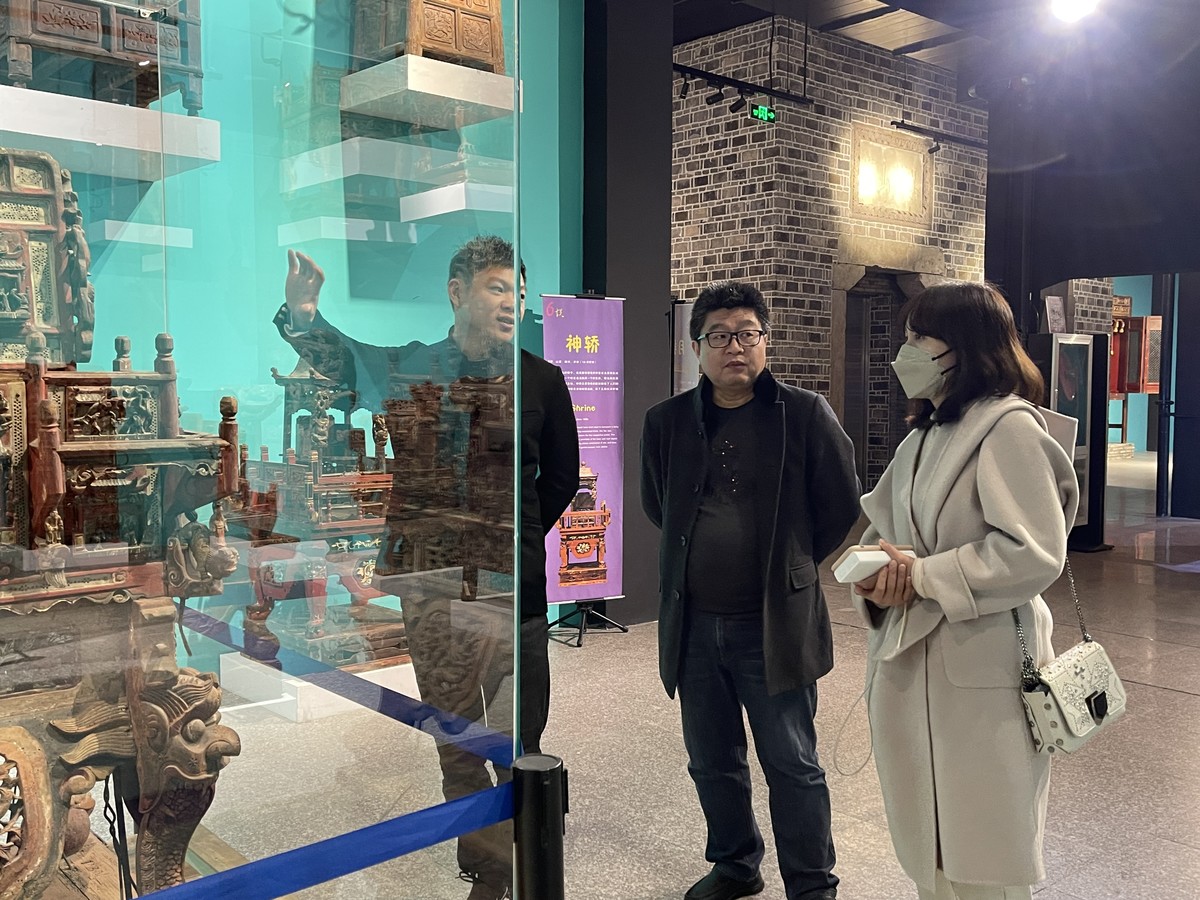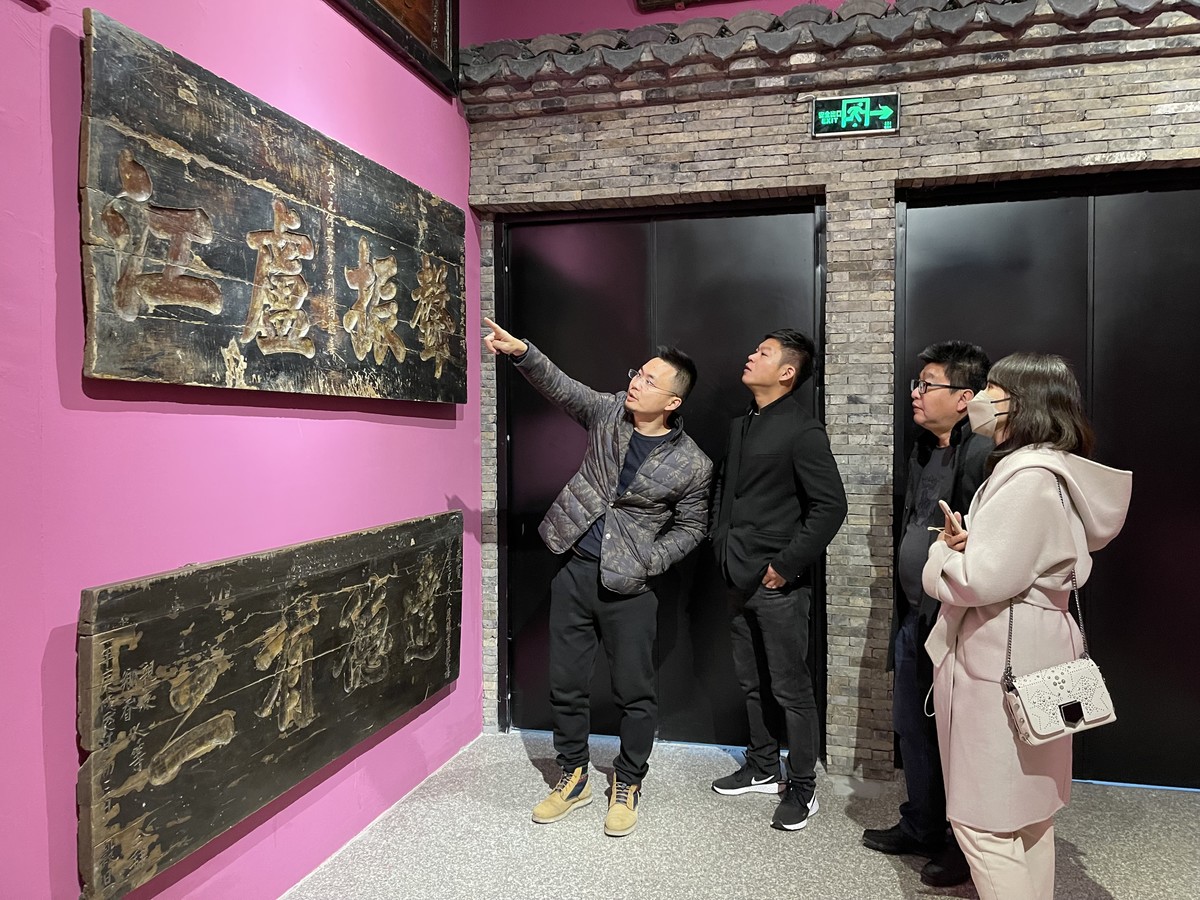 参观六悦博物馆
Visiting the Six Arts Museum
这次,陈杰邀请了北大古建研修班的学员们
一同来到六悦文化园进行参观
这些来自全国各地的古建菁英
因为对中国传统文化的热爱汇聚到了一起
Mr. Jason Chen recently invited his classmates to the Six Arts Culture Park for a visit. Through their mutual passion for traditional Chinese culture, Six Arts provided a perfect venue for the classmates to gather and find inspiration in the innovative way Six Arts celebrates the use of ancient architecture.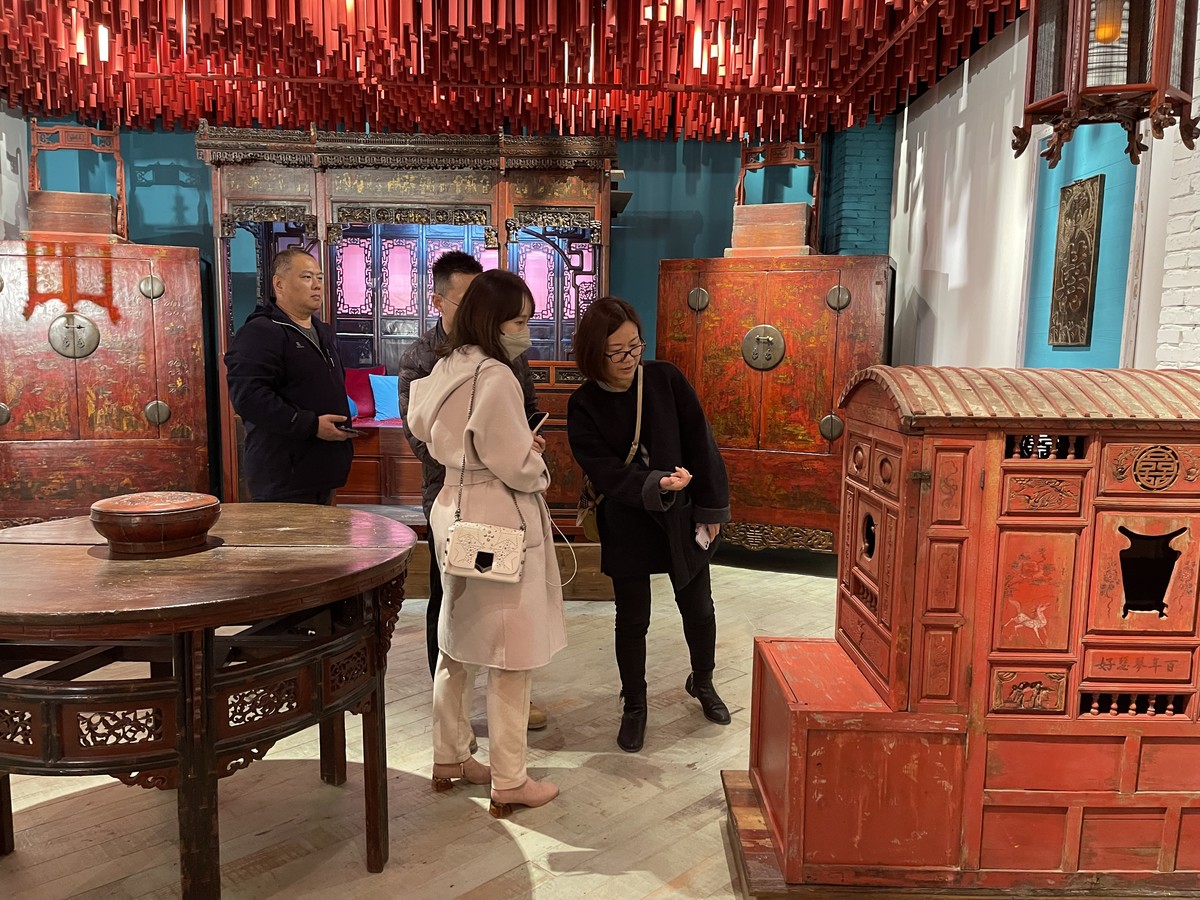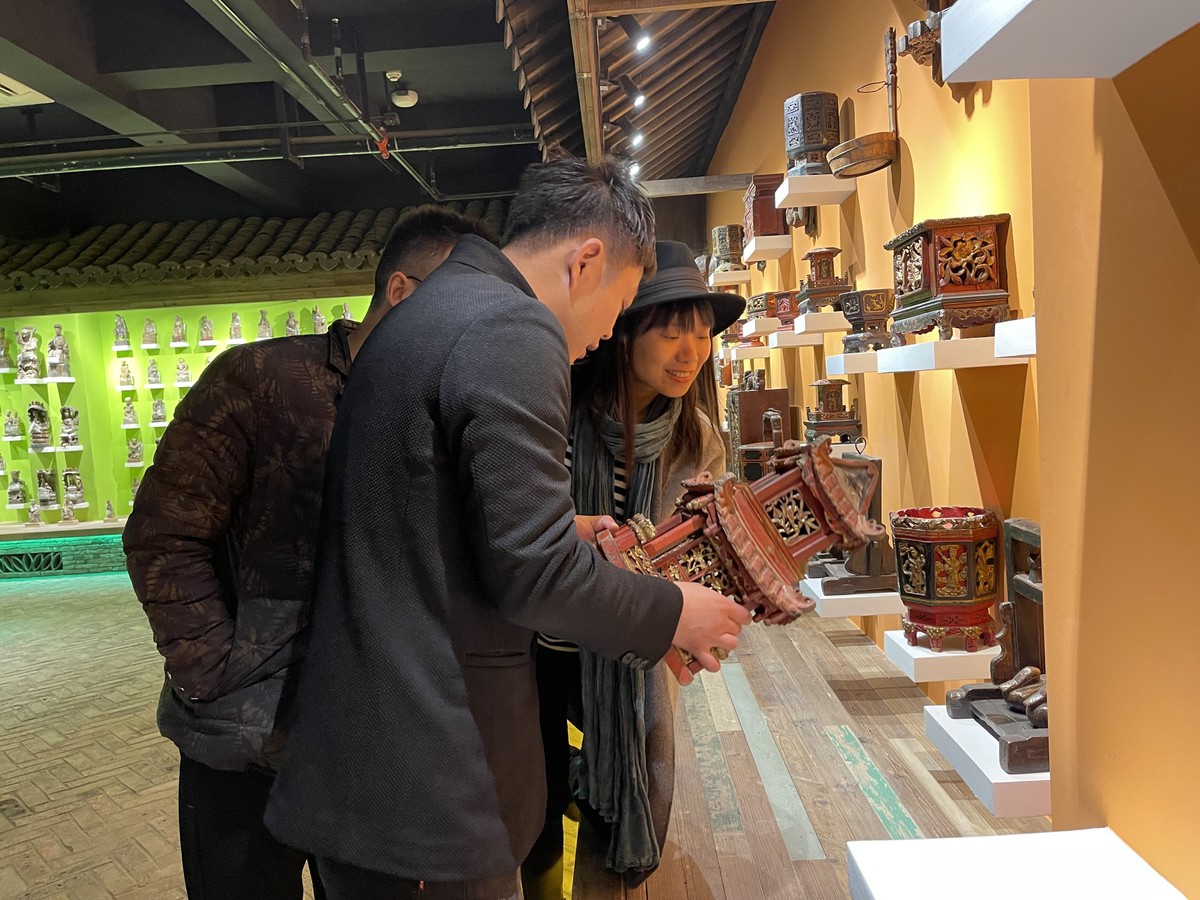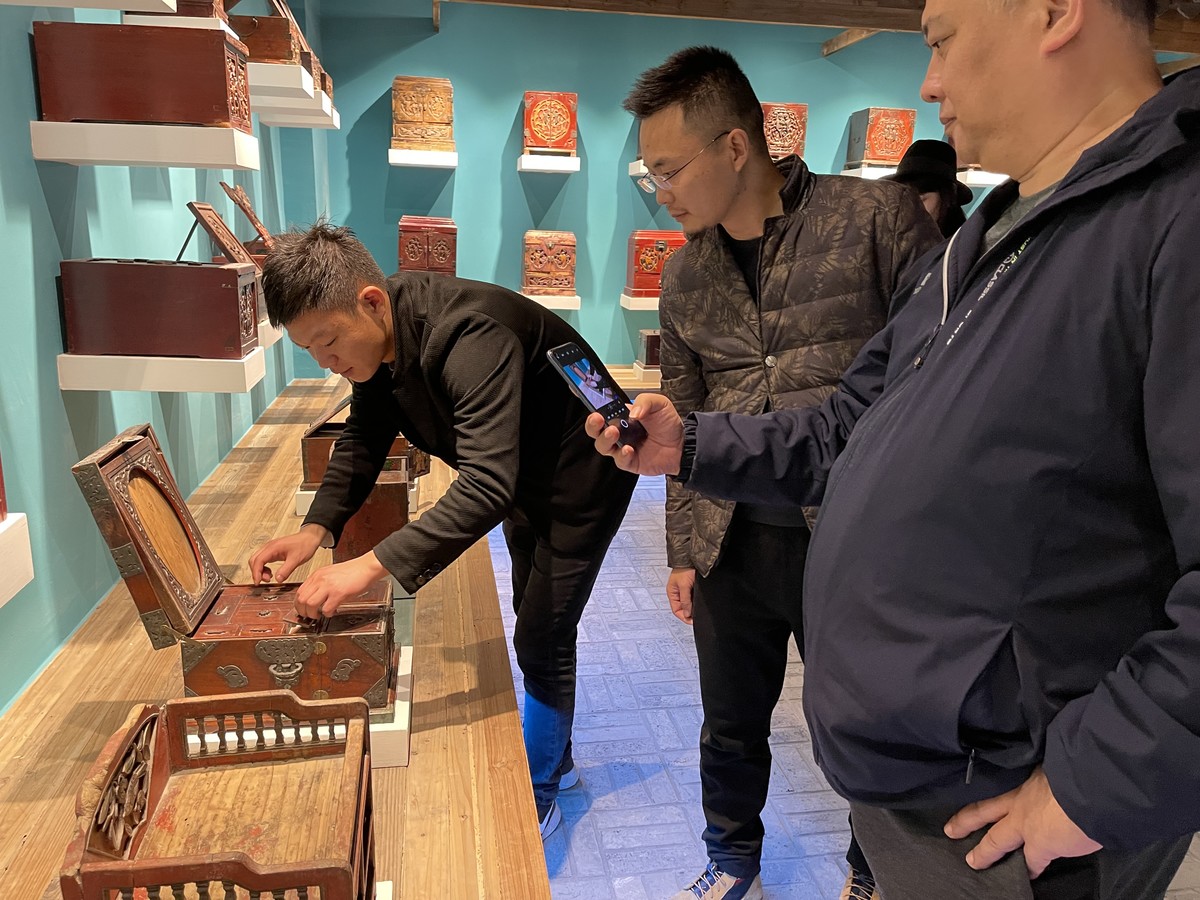 参观未正式对外开放的重新布展的二楼展馆
Visiting the new exhibition on the second floor
which is not yet open to the public
六悦文化园将创始人杜维明先生收藏的
十万多件中国传统物件的数万件融入其中
由六悦博物馆馆长陈杰主导
融入现代艺术风格
结合中国各地古建的设计风格及艺术元素
对原本的旧厂房进行设计改造
The Six Arts Culture Park incorporates tens of thousands of pieces from the 100,000 pieces of folk art collected by the founder, Mr. Mitch Dudek. Under the guidance of Jason Chen, Six Arts Museum Curator, former factory buildings have been repurposed and now incorporate modern artistic style combined with elements of ancient architecture and folk arts collected from all over China.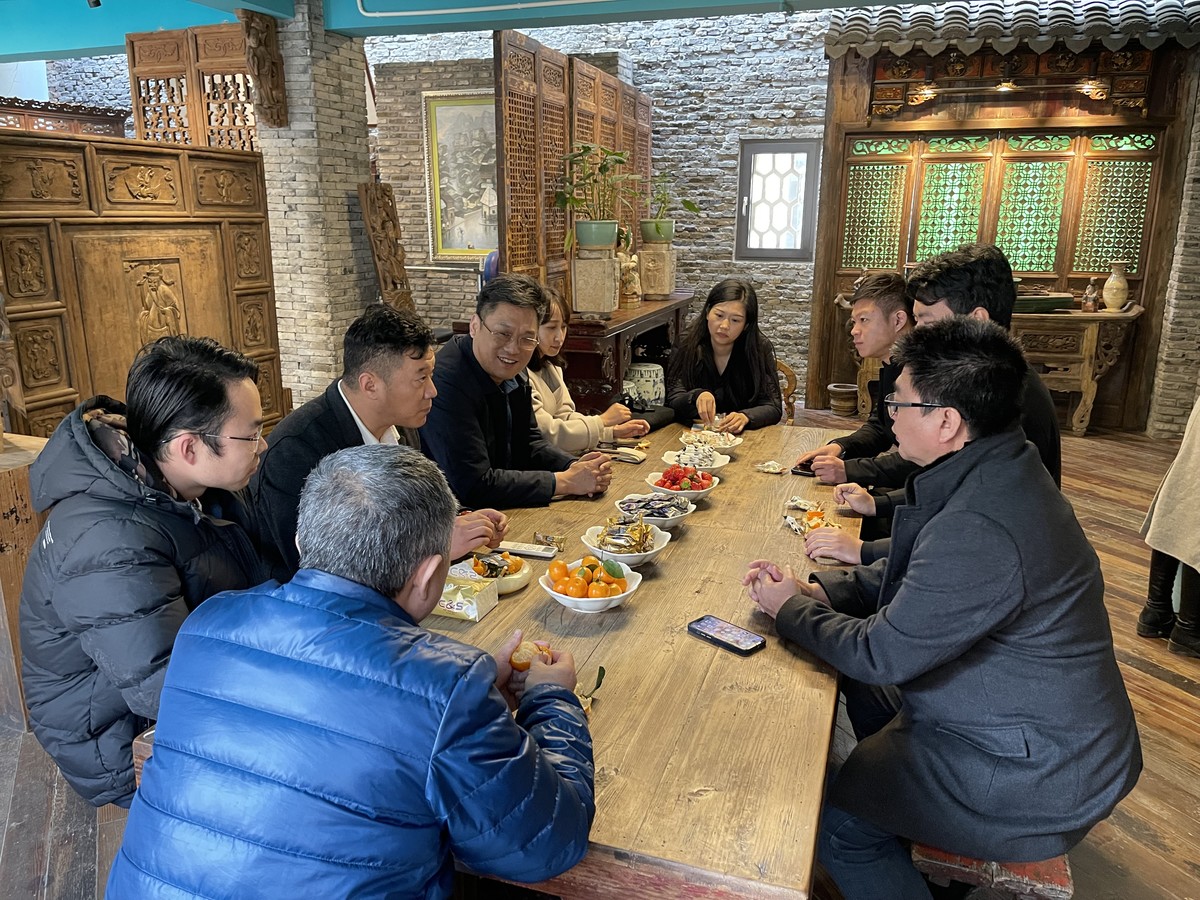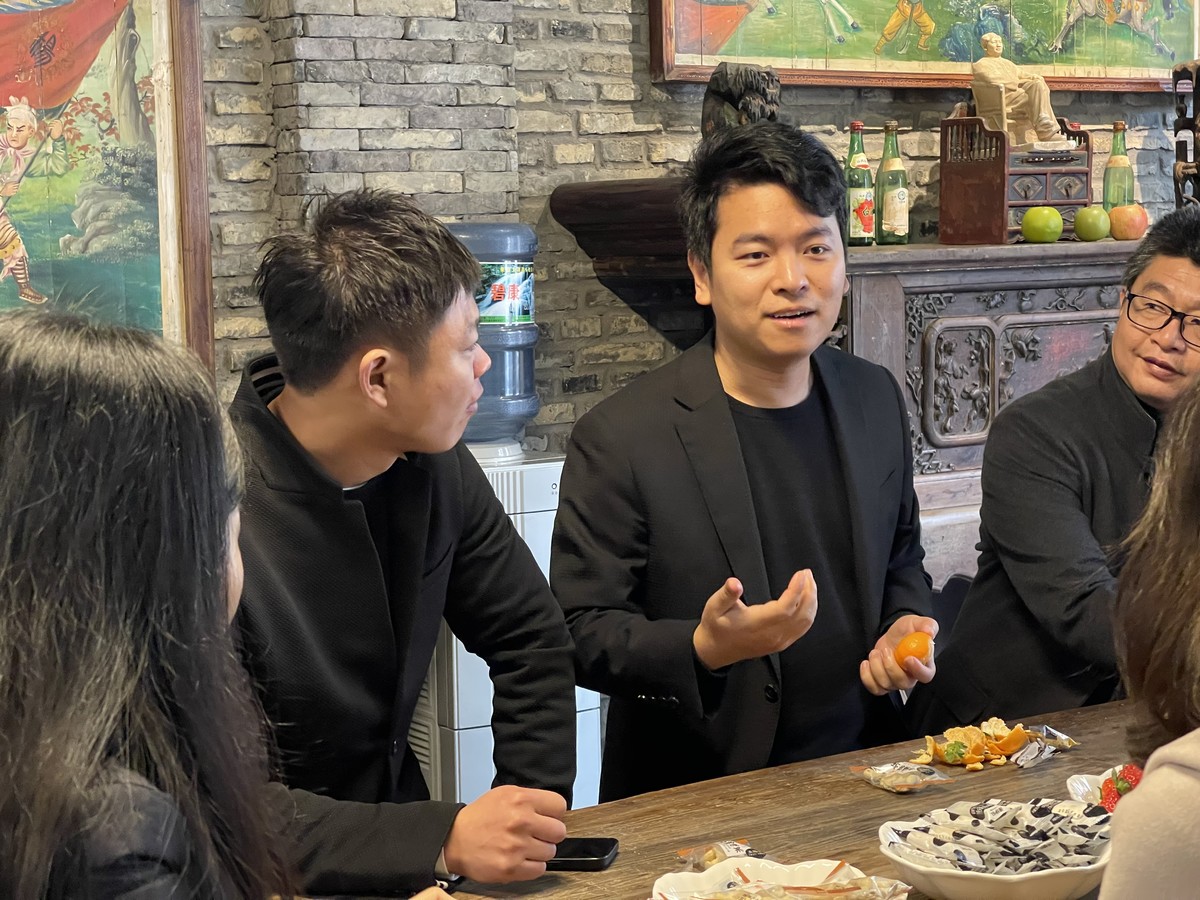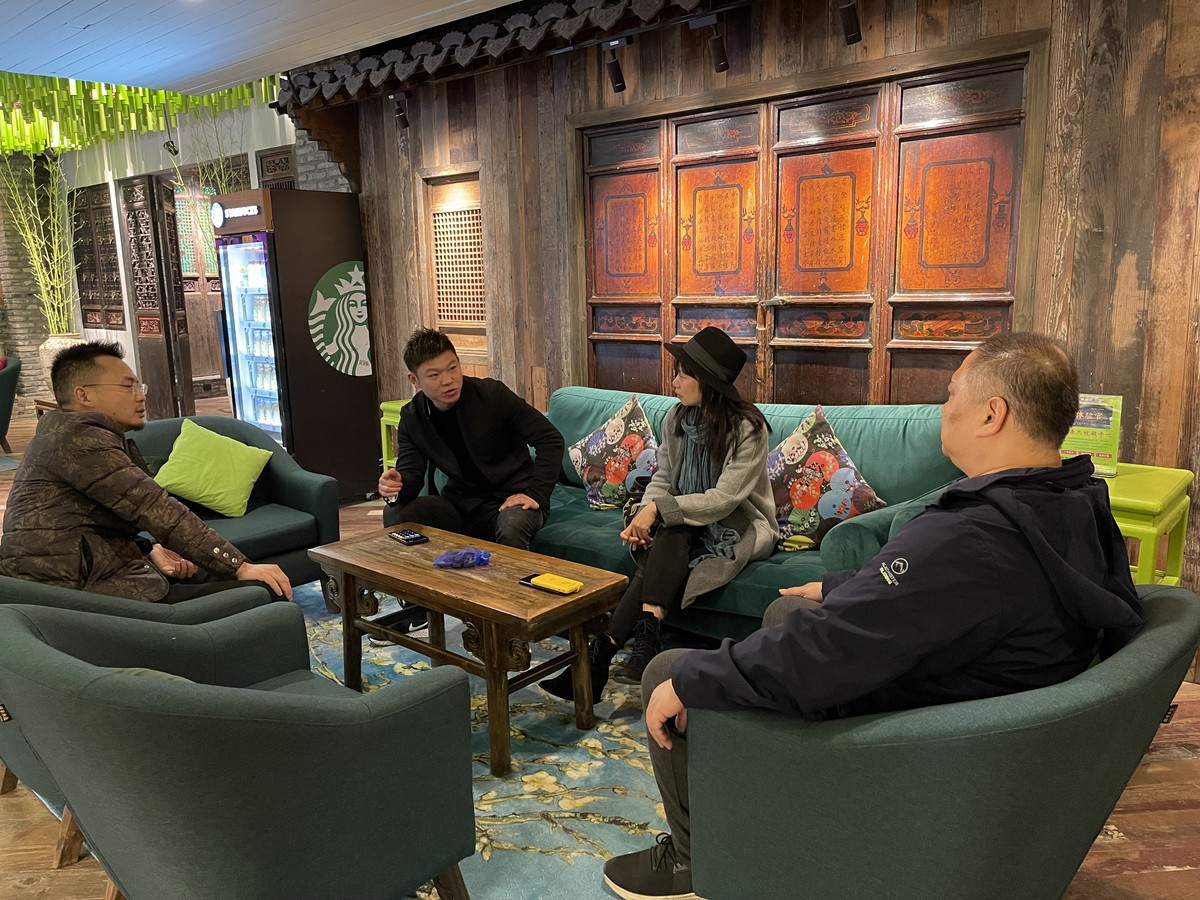 进行座谈交流
Having a discussion
研修班的学员们在陈杰的指引下
对六悦文化园目前已经建设完成的
六悦博物馆、六悦庄博物馆酒店、
六悦·悦府楼餐厅及周边的景观营造
进行了细致的参观
Accompanied by Mr. Jason Chen, the members of the training program experienced every part of the Six Arts Culture Park, including the Six Arts Museum, Six Arts Museum Hotel, Fortune Restaurant and the beautiful structures that decorate the grounds of the property.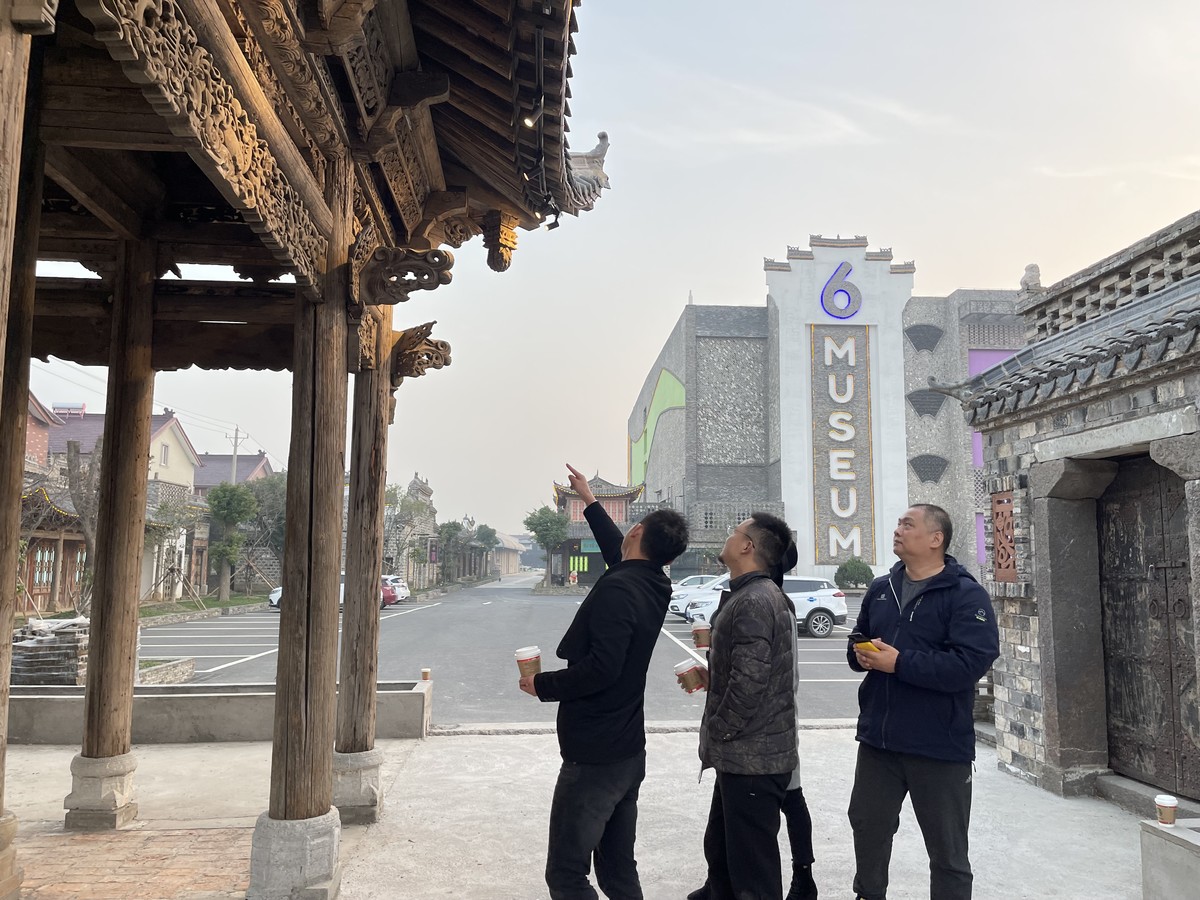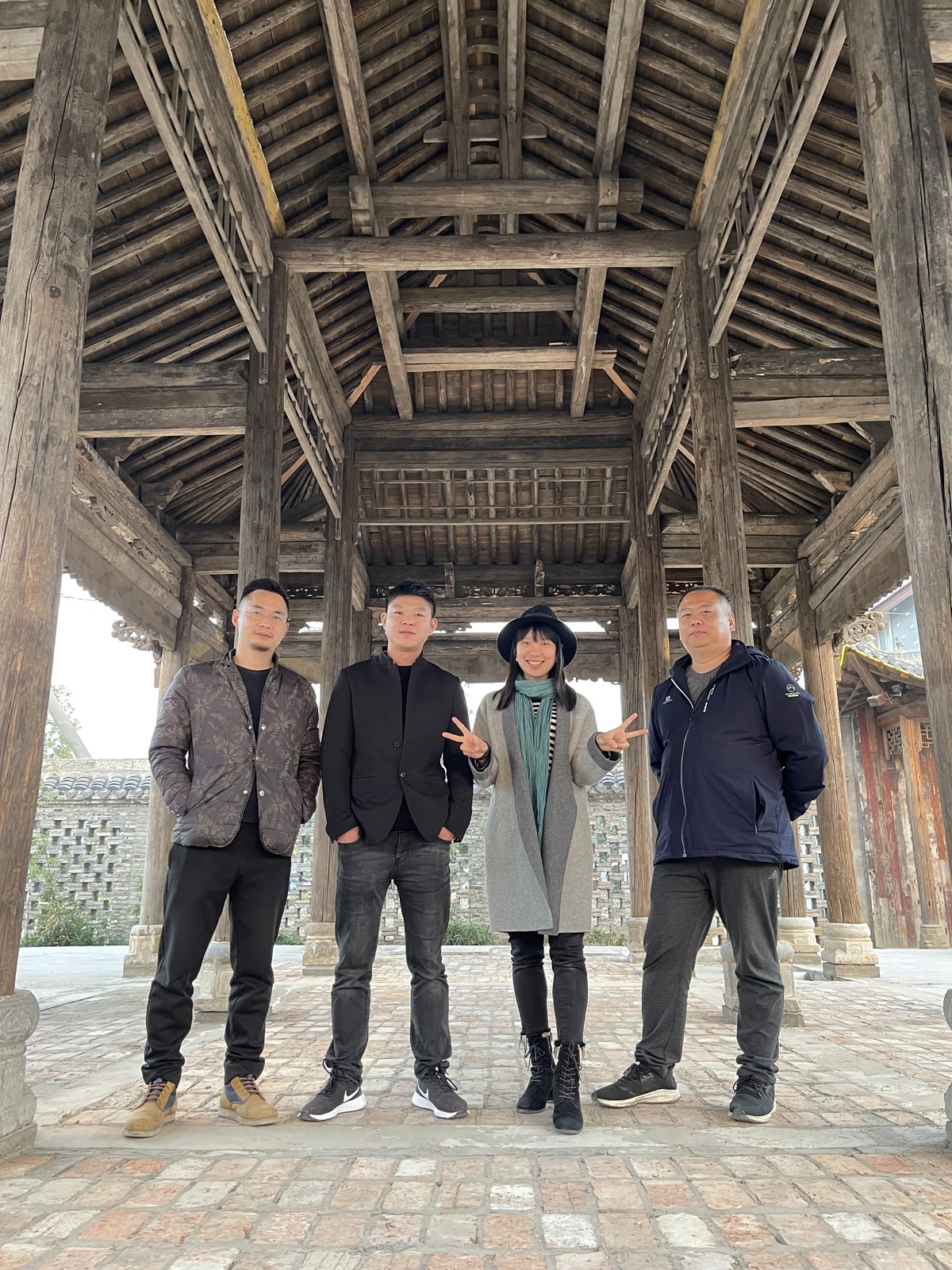 参观六悦文化园景观建筑
Visiting the attractions and buildings
in the Six Arts Culture Park
六悦博物馆内数量惊人的古建筑构件
为学员们提供了直观的古建知识素材
而园区内各种赏心悦目的景观设施
则为学员们提供了更多实际运用的参考
The large collection of ancient architecture components offered the members direct learning material while the attractions and facilities in the culture park inspired them with references for future application possibilities for ancient architecture designs.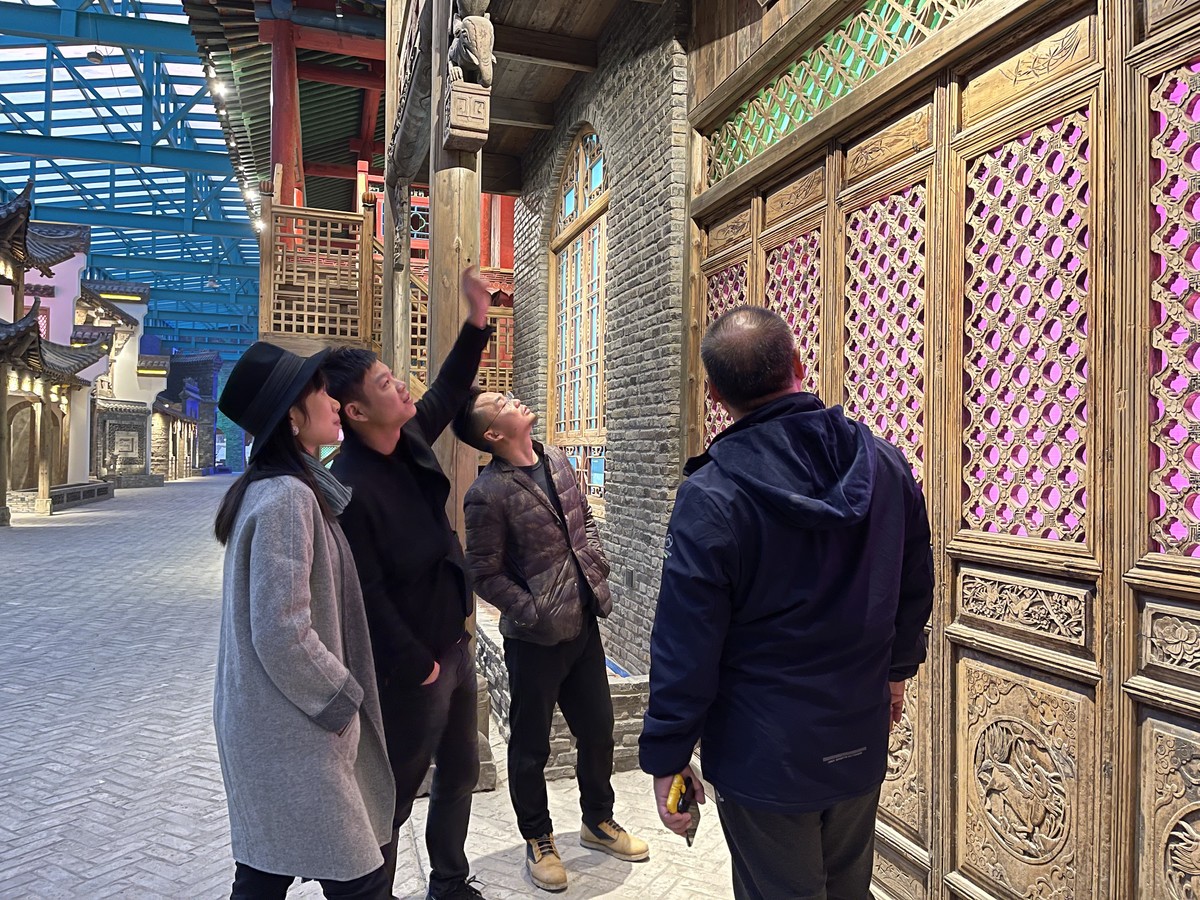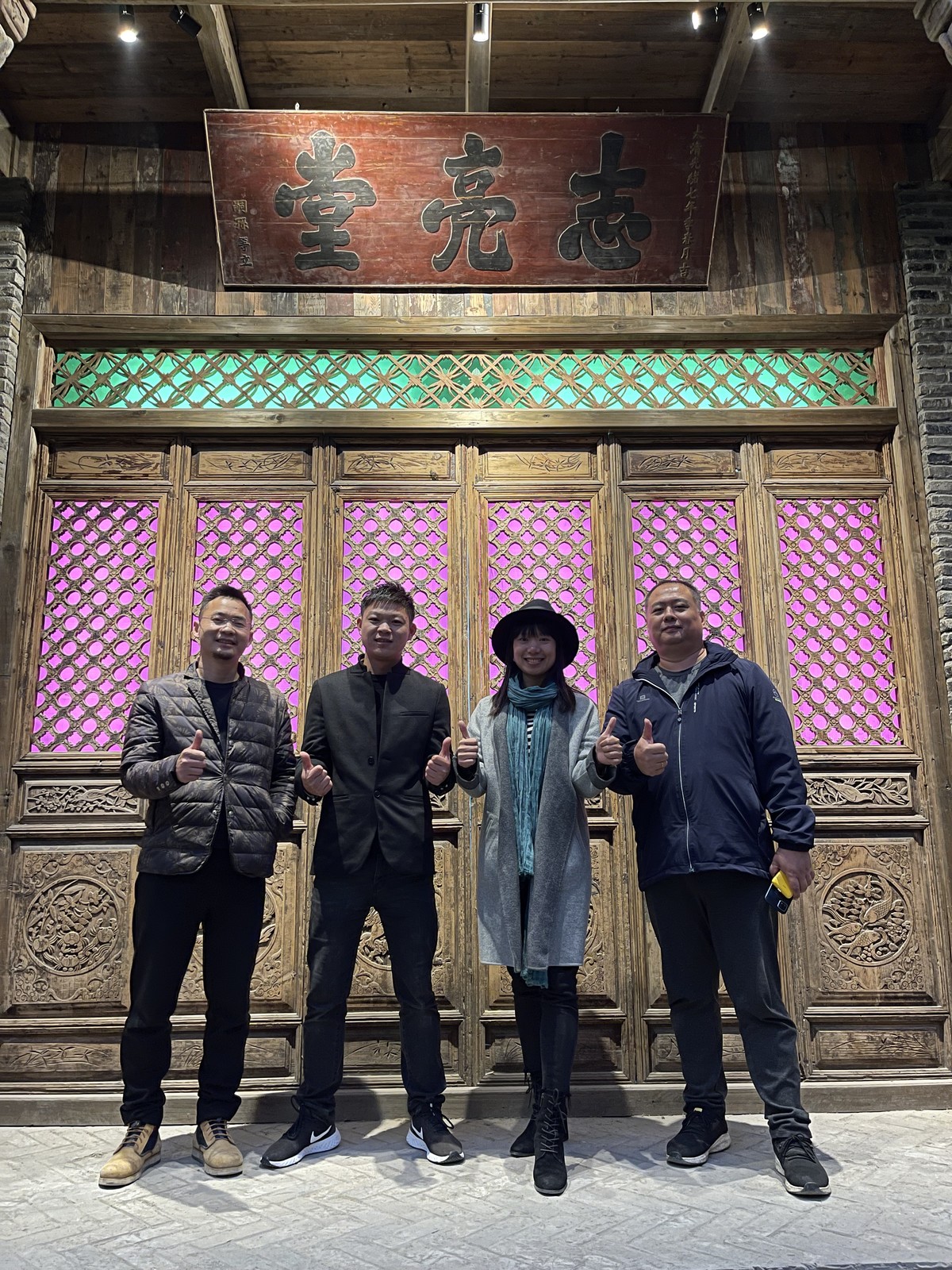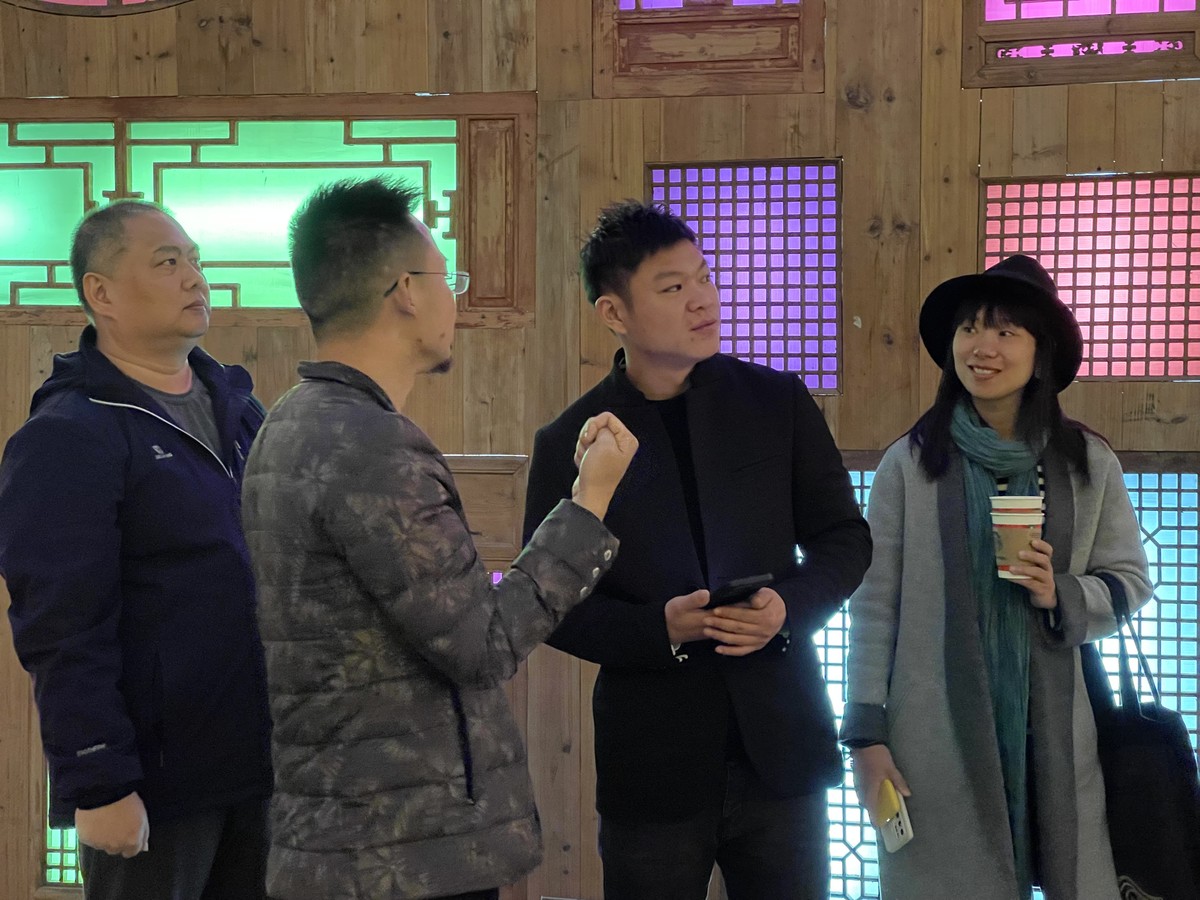 参观六悦老街
Visiting the Six Arts Old Street
在对丰富馆藏及园内的精巧设计
表示钦佩和赞叹的同时
学员们也通过自己的专业知识
为文化园提出了宝贵建议
In awe of the rich collection and ingenious design, the program members also proposed their professional suggestions for the culture park.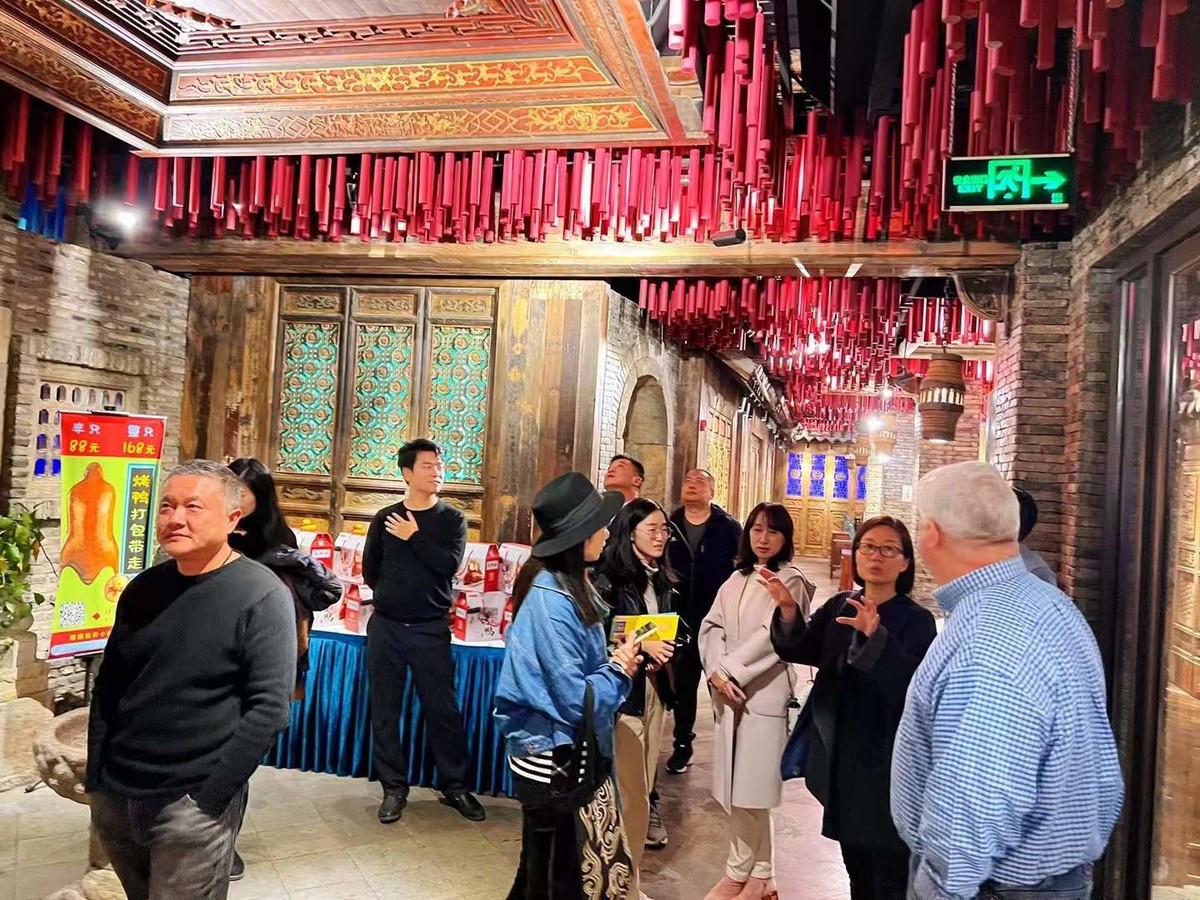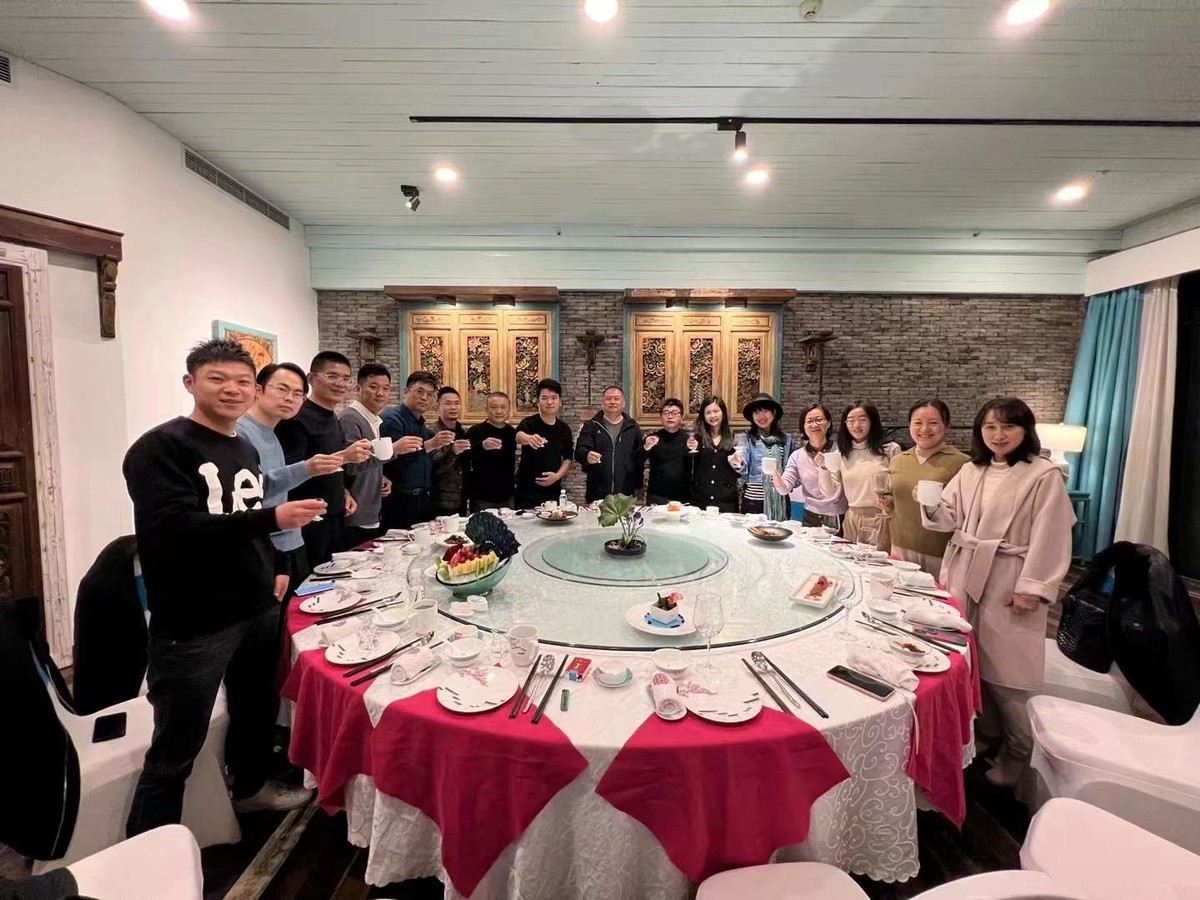 相信本次六悦之行让学员们收获颇丰
也促进了研修班学员之间的互动与交流
六悦也十分欣喜能够有这样的机会
为他们未来的古建保护事业助力
All the program members benefited from the visit to the Six Arts, which also sparked extensive dialogue and sharing between each other. Meanwhile, we are honored to have such a great opportunity to contribute to their future work on the preservation of ancient architecture.